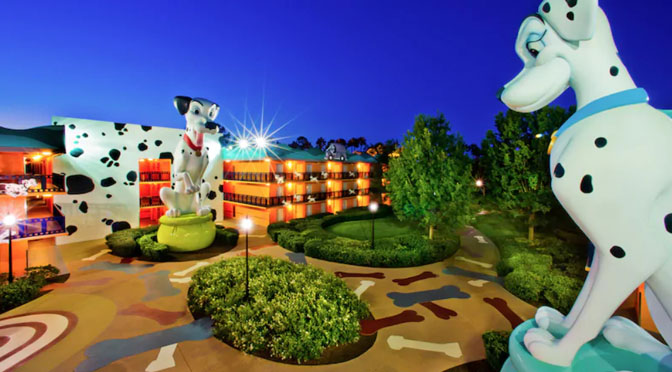 For a while now, Disney has been refurbishing their value resorts. After finishing Pop Century, they are slowly making their way through the All Star resorts. All Star Movies is done! We've stayed in the new rooms a few times and LOVE them!
First of all, Disney has been making the change from carpet to hardwood floors. Many guests find this is great for cleanliness purposes and I agree! It also lends an element of class to the room and gives it a more modern feel.
Another big change is the switch from two full size beds to a Queen bed and a Queen sized pull-down Murphy bed.
We are pretty picky when it comes to beds, for instance, we find the sofa beds at the DVC resorts to be unbearable. The Murphy beds are quite a step up in comfort and we have slept on them without complaint!
During the day, the bed becomes a table. We have found this so useful as our son loves to build Legos, and we sometimes use the table for our laptops. It feels nice to have that extra space during the day as well.
Another big plus for us was the multitude of outlets and USB ports. They are numerous in the remodeled rooms and we were never hurting for a place to charge up.
The bathroom area looks very nice and has make-up lights around the large mirror, along with plenty of open storage space. There is a sliding door separating the sink and the bathtub/toilet with a full length mirror. The new tubs have very nice Kohler brand faucets and a sliding glass door.
The exterior of the resort remains unchanged, with lots of larger than life statues of beloved Disney characters. Are you deciding whether to stay value, moderate or deluxe? Maybe this article about the differences between the three levels will help you decide!
All Star Music resort is the next All Star resort to get the Disney treatment – some buildings have already started but none are complete. Updates and renovations will take place at these resorts for the next couple of years.
What do you love about the new rooms? Planning to give the value category another look? Let us know in the comments!
-Rebecca W Davis