I've been to the H2O Glow Party at Typhoon Lagoon both years it has been offered and I'm excited to see it offered again for 2020! I'll give you the skinny on this party and why its the greatest pool party ever!
I have a love of anything that glows in the dark or lights up! And when you add on a Toy Story theme and hold the party in a water park (my son is water park obsessed), there's no way we are missing it!
The H2O Glow Party takes place in Typhoon Lagoon and is "hosted" by Partysaurus Rex from the Toy Story Toon of the same name. We have always had bathtub parties in the spirit of Partysaurus Rex, so we were in from the first announcement!
The party starts at 8pm when Typhoon Lagoon closes, but your ticket allows you entry at 6pm. We like to do some slides and grab dinner during this time.
At 8pm, they start the party on the beach with a giant inflatable DJ Partysaurus Rex!
There are numerous party specific treats, including light up drinks and a bathtub sundae!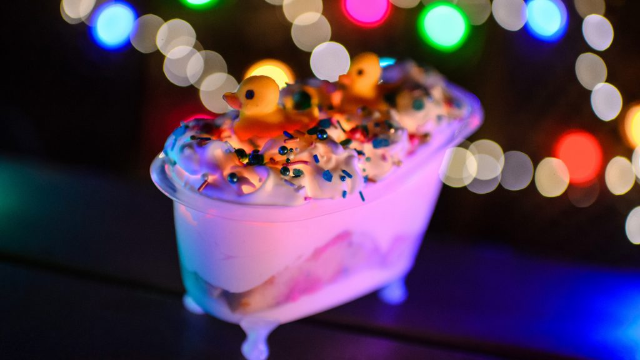 One of the things we love most is the crazy floats they add to the lazy river! My son insists on getting a fun one, like this penguin, but we have seen eagles, parrots, unicorns, and all kinds of funky floats that they only put out for glow night!
Finally, there are great character greetings! Last year they had a Passholder–exclusive greeting with Bo Peep!
Greetings with Woody, Jessie, and Buzz were open to all guests!
We even got to take a picture with this adorable Forky!
They gave out a light-up typhoon lagoon bracelet at check-in, but they have not been selling glow necklaces and the like, so bring your own glow! So many people ask me where I bought mine and are disappointed when I say I brought them with me– luckily I bring enough to share!
We definitely ride slides during the party, but the short lines aren't a huge draw because we have never waited more than 15 minutes for a slide at Typhoon Lagoon during normal operating hours. We are more about the party exclusive offerings.
We also had great interactions with Cast Members! I sent 2 #castcompliment tweets after the 2019 glow party and even got a response from one of the CMs!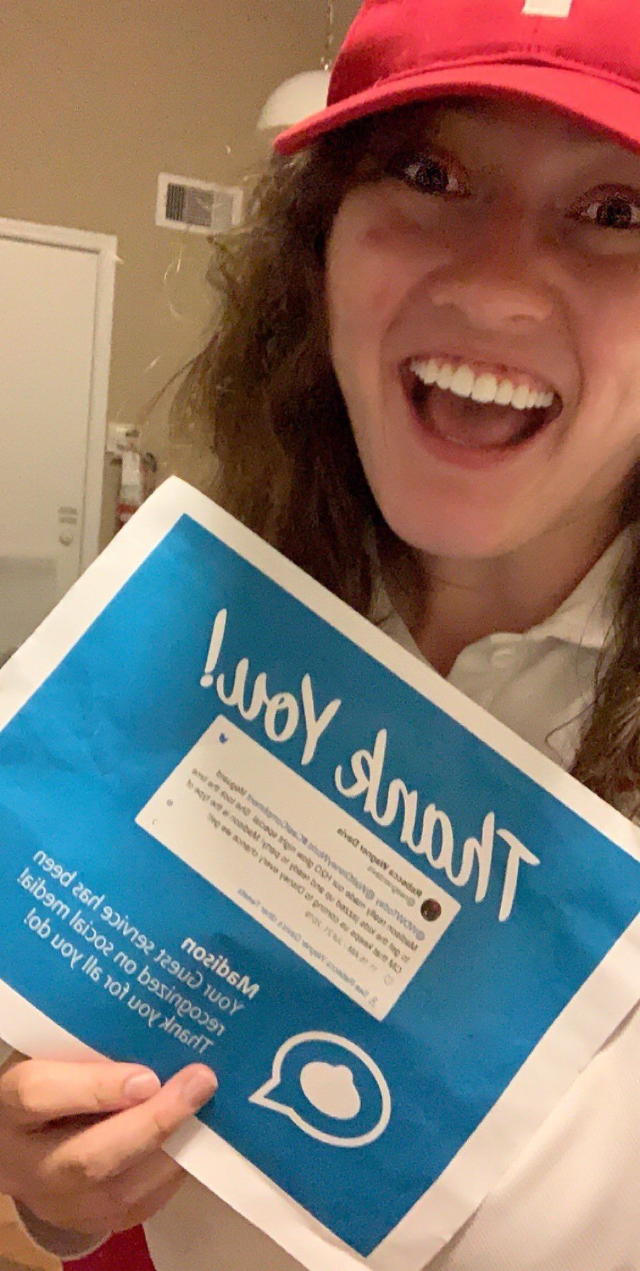 Glow night is a ton of fun! If you're a Toy Story fan, I think you'll love it. Tickets are now available!
What do you think? Have you seen the PartySaurus Rex short? Ready to party at Typhoon Lagoon in the dark? Let us know in the comments on facebook! And join our friendly crew to keep the conversation going.
-Rebecca W Davis