LATEST VIDEOS
Subscribe to my Youtube!
LIVE - Just Mousing Around
LIVE - Just Mousing Around Tonight!
We have all been there… A friend, family member or coworker approaches you and says, "Hey we're going to Disney next week (or…tomorrow), we have no reservations or plans, any advice?
After you pull your face from your brown paper bag and stop hyperventilating, your start scanning through your brain's extensive Disney files to pull out your best advice.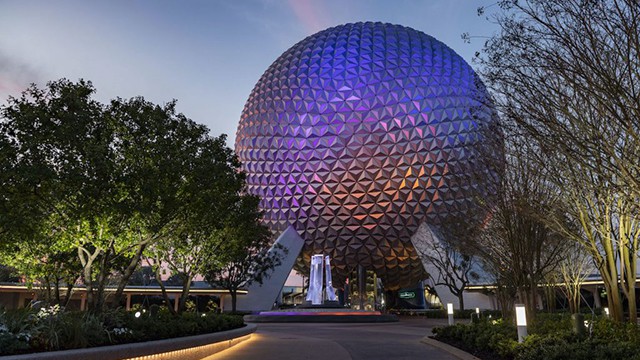 The problem is: where do you start? There is so much involved in planning a Disney vacation it can be overwhelming, and many find out the hard way that not having a plan doesn't go well.
I know there are many people who hate having every minute of their vacation planned out for them. The idea of spontaneity sparks excitement of the unknown. However, there are some things you can "wing" and some things you can't.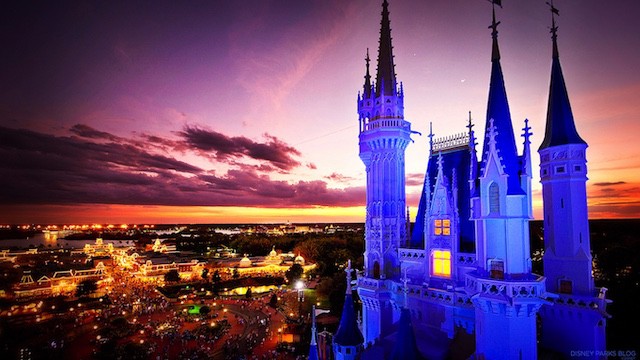 If you want to experience Disney to its fullest potential, you cannot just "wing it." There is a way to do Disney more relaxed, but even that involves some time spent laying out loose plans. That is where so many first time guests hurt themselves before they even arrive on their vacation.
No matter where you go when traveling, it's important to do you research on your destination. Now, more than ever, this is crucial as Disney has a lot of special procedures in place to keep guests safe in the parks.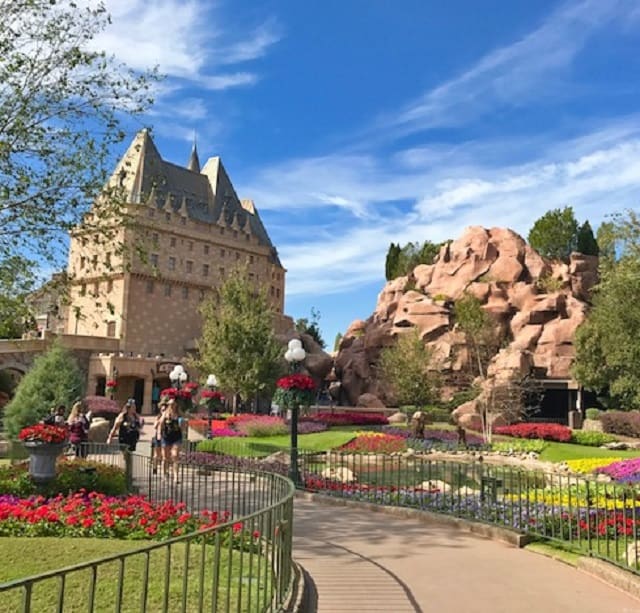 So what do you say when asked for last-minute advice? Sometimes, it can be so overwhelming you might not know where to begin.
We've compiled an extensive list here at KennythePirate to help you guide your loved ones through all of their tumultuous planning endeavors.
#1. Read Articles on KennythePirate's Site
Directing your friends to KennythePirate.com is a great place to start! There are a lot of helpful articles here that will layout in great detail important tips and tricks to know before your vacation. We also make sure to keep our readers updated on all the latest Disney news stories and park changes.
#2. Subscribe to Character Locator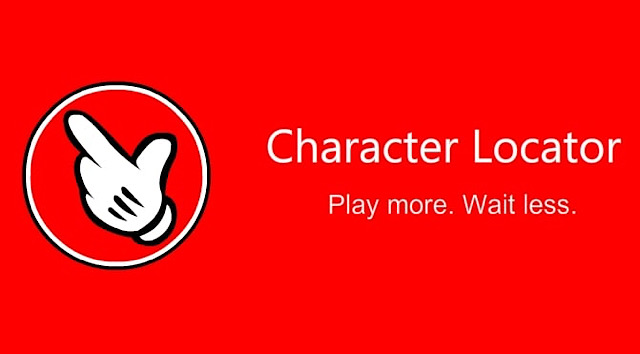 After they have throughly read all the articles they want on KennythePirate.com, be sure to encourage them to subscribe to the Character Locator web-based app. I personally discovered the Character Locator app back in 2014, and my life was forever changed.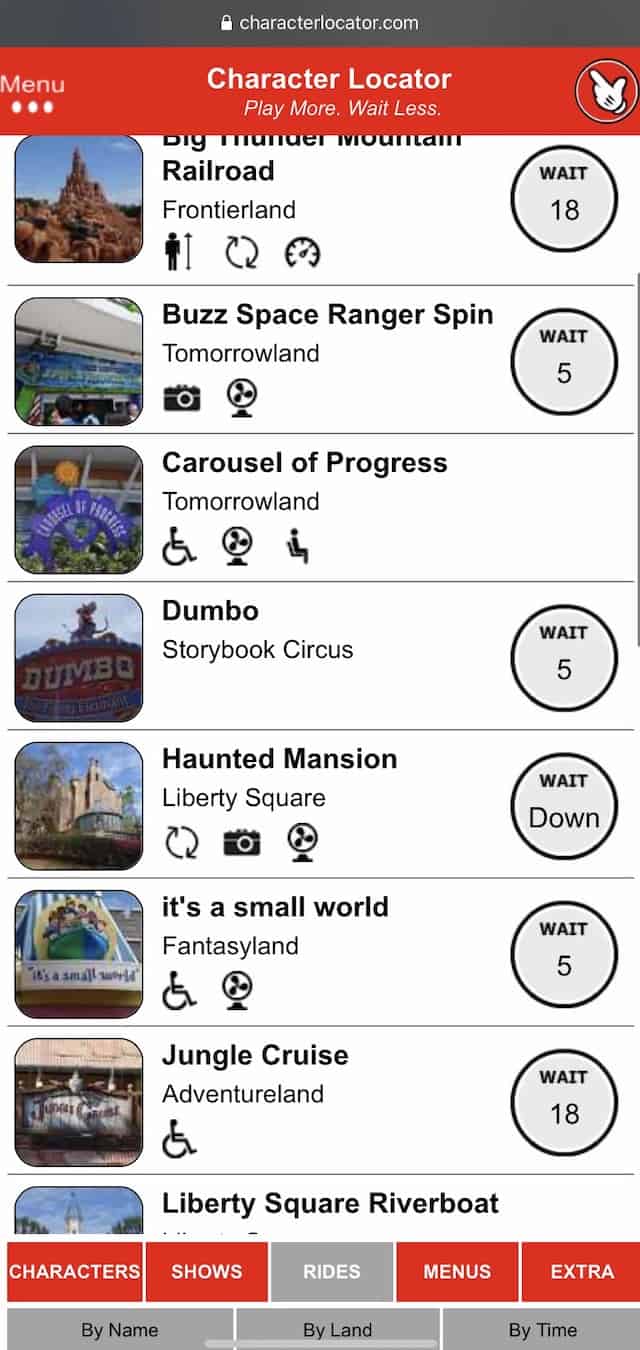 As a long-time Disney goer, I thought I knew everything about planning the perfect Disney trip, but the planning tools and information on Character Locator completely changed how I do Disney for the better.
While Character Locator is the definitive tool for tracking down characters in the parks, there is still so much more that this web-based app has to offer!
Even with character meets looking a little different than pre-pandemic times our members continue to boast about the value of the information provided in the app and how it has helped them navigate the parks with all of the recent changes.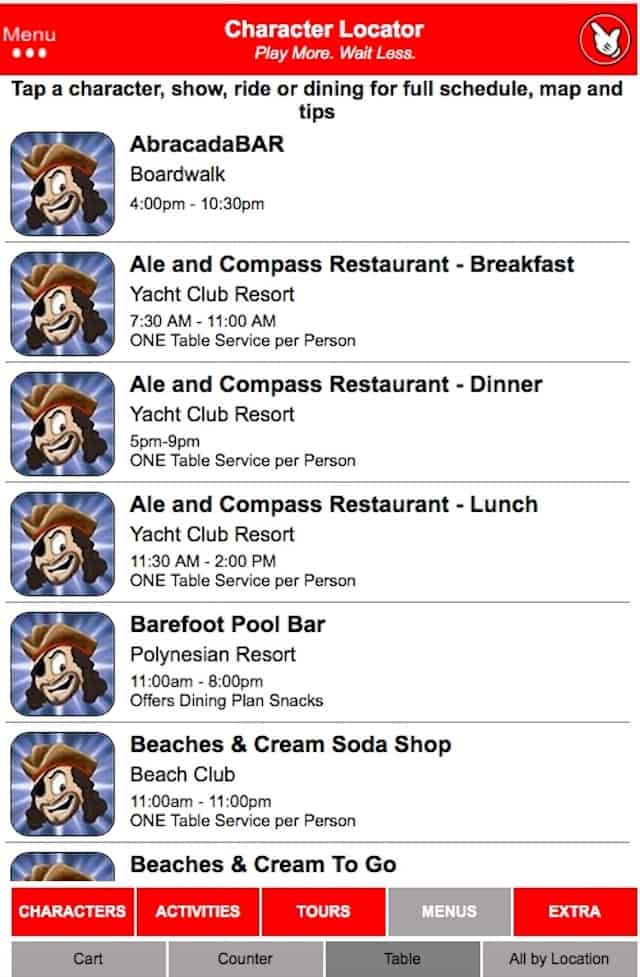 Character Locator is your one stop shop for full dining menus, attraction information, full list of showtimes, Magic Shot locations, resort activities, park hours, park maps, touring plans and so much more!
Give your friends and family the gift that keeps on giving year round with a Character Locator subscription. They will thank you later!
#3. Download My Disney Experience
While characterlocator.com is your most important planning tool, we still recommend downloading the My Disney Experience app on your smart phone device. You'll need this app to book dining reservations, access the Genie systems, and mobile ordering.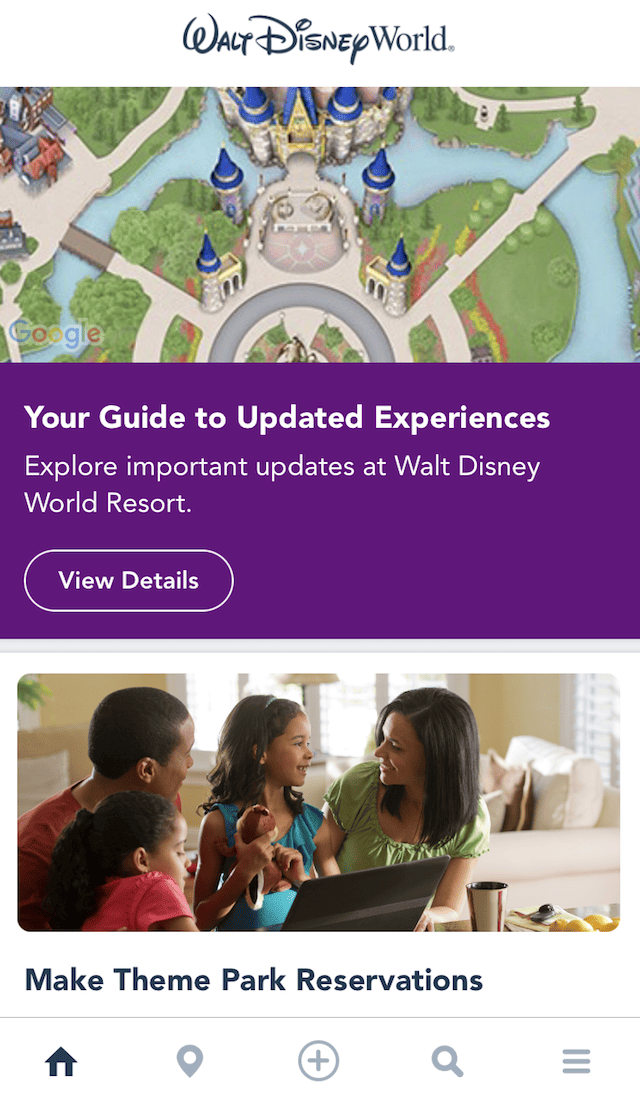 Be sure to have them get familiar with the app so they know where to find what they need.
#4. Know the Ins and Outs of Dining Reservations & Mobile Ordering
Dining Reservations
An important part of planning a Disney vacation is booking dining reservations. Before the Covid-19 pandemic, guests had to make their dining reservations 180 days prior to their stay.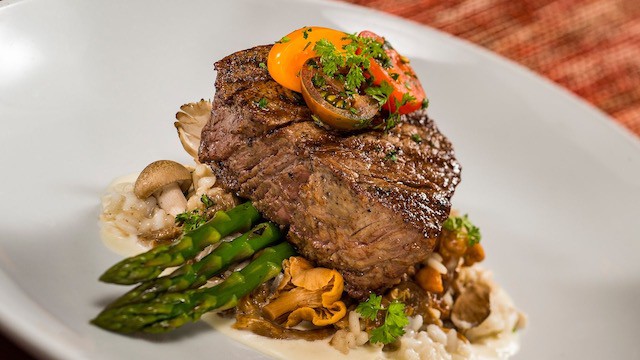 I was not a fan of this particular time window. How many people know where they want to eat 6 months before they arrive? I have also booked vacations inside that 6-month window and then had to keep an eye out for difficult reservations to pop up.
When Disney re-opened after it's lengthy closure, they shortened the dining reservation window significantly to just 60 days prior. I am all for this and hope it sticks around long after things return to normal!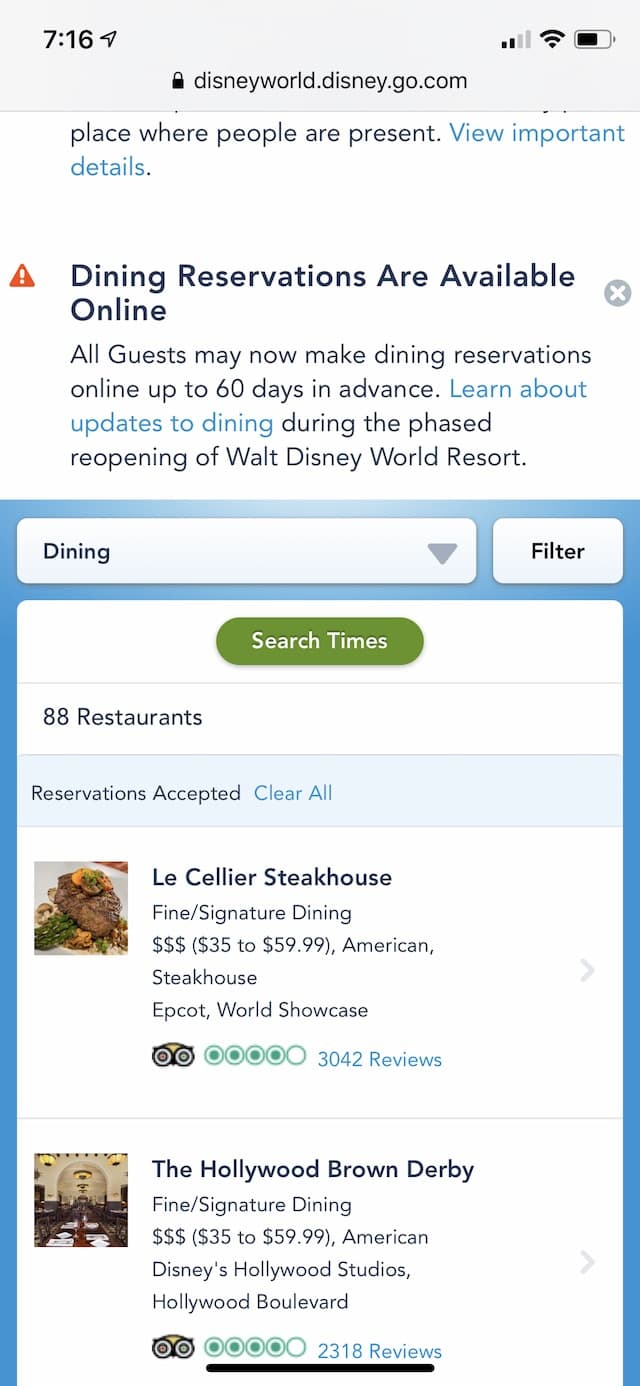 In addition to the new booking window, it's also important to know all the new dining reservation policies.
Walk-up Reservations
While booking reservations 60 days in advance is strongly encouraged, Disney has rolled out a system in the My Disney Experience app that allows guests to find restaurants offering walk up reservations.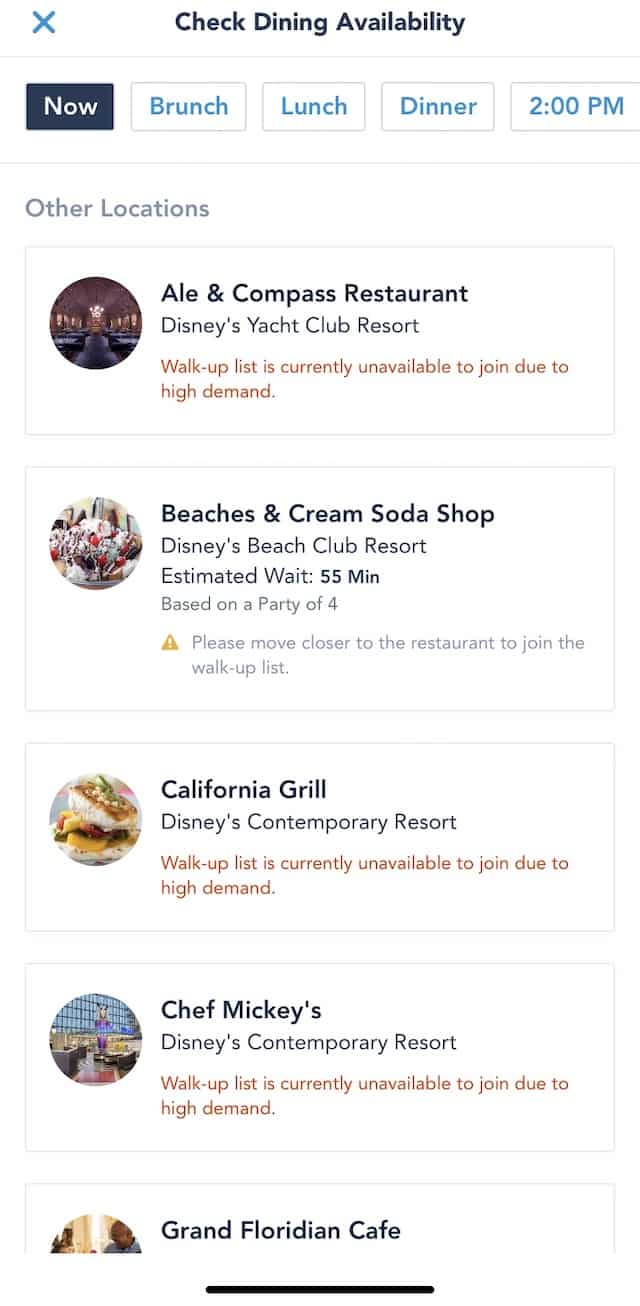 Know that these last minute walk up openings will be for less crowded restaurants, not extremely popular ones. While it's not a total substitution for booking dining reservations ahead of time, this may help those who didn't book their dining early or want to have a night or two of spontaneity on their trip.
Restaurant Mask Policy & Contactless Payment
Also know Disney's mask policy because it is ever-changing. Currently, Vaccinated guests may choose to forgo face masks in most areas including indoors.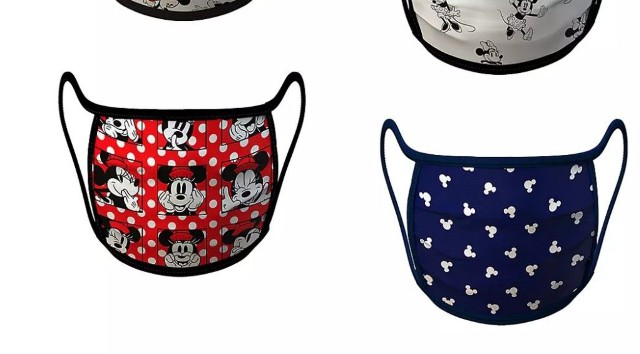 Another thing to note is that Disney is encouraging cashless or contactless forms of payment whenever possible.
Mobile Ordering
A big way that Disney is encouraging guests to use contactless payment is through the Mobile Order feature on the My Disney Experience app.
Guests will be advised to use Mobile Ordering for quick service locations, unless they need to speak with a Cast Member regarding food allergies or don't have the ability to pay with a credit card.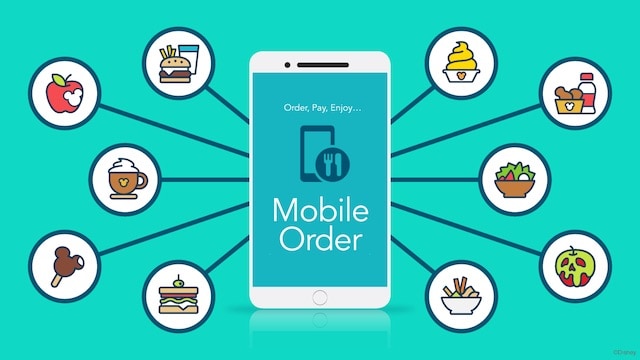 Mobile Ordering is quick and easy, but it can be a little intimidating if you are using it for the first time. Check out our thorough walk through of how to use it HERE!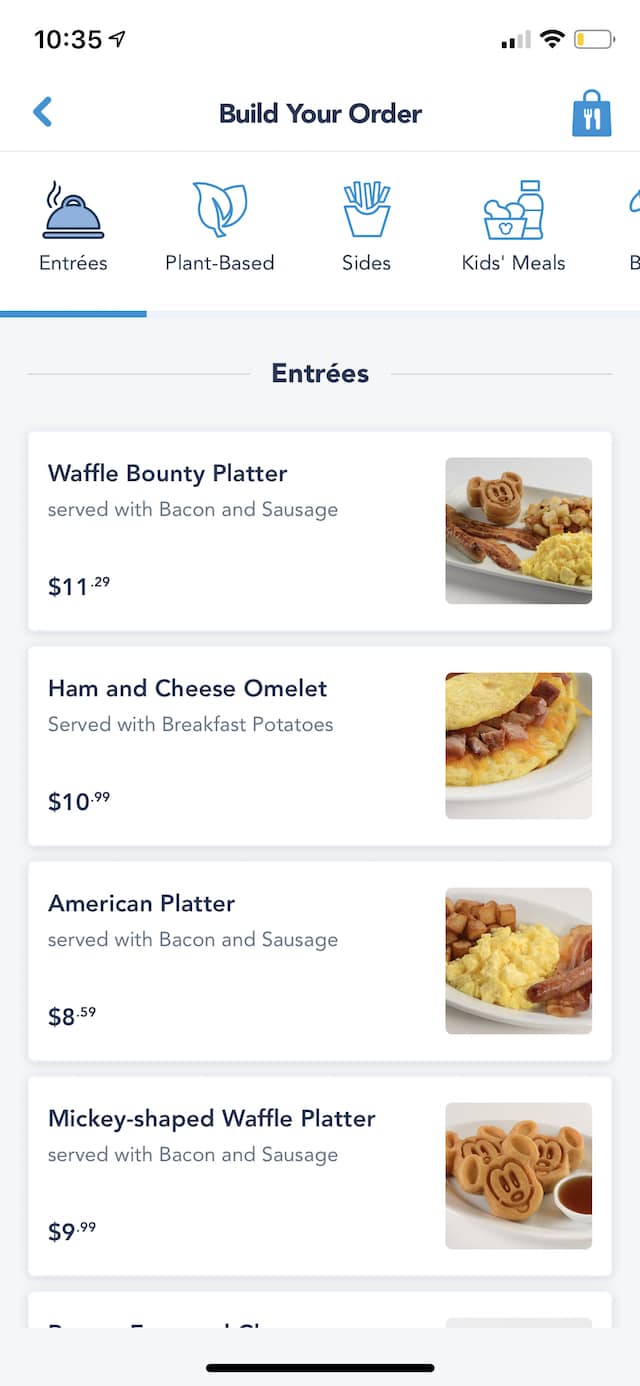 To-Go Orders
Disney has also begun offering to-go orders at some of its table service locations. This is a great option if you want to grab your food and take it back to your room for better social distancing.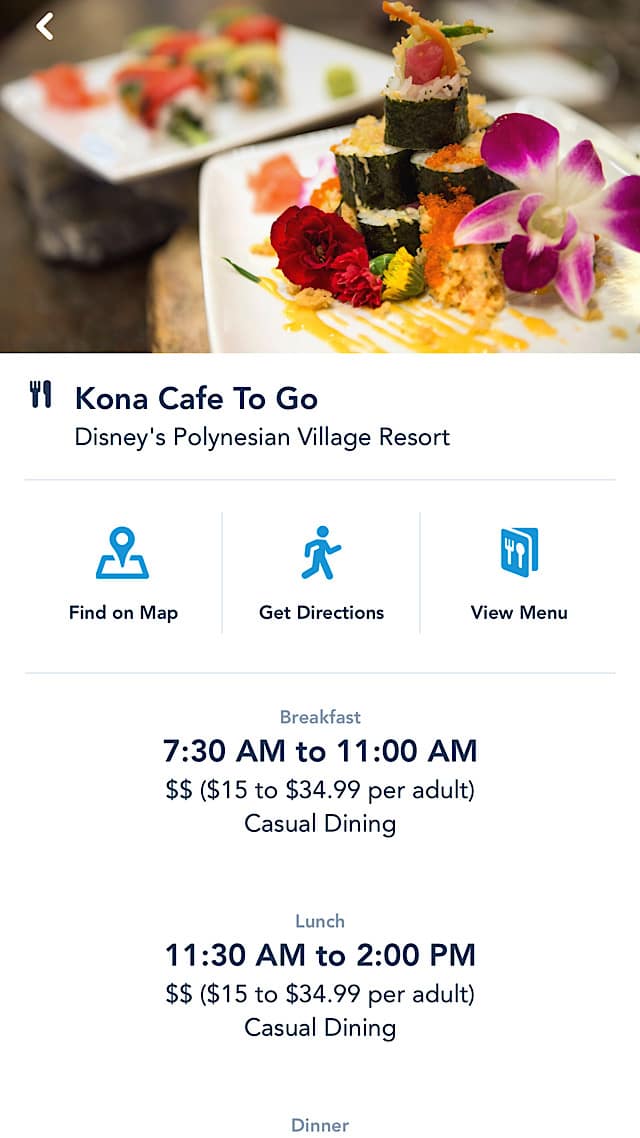 Disney has taken a lot of great steps to make dining faster and safer during these crazy times. I do hope some of these procedures will stick around as they make the dining experience much easier.
#4. Know the Current Policies and Park Procedures
If you haven't been to Disney World since it's reopening, then you need to approach it from the eyes of a new guest. There are so many changes to park policies and added safety procedures, so be sure to know what to expect.
Park Reservations
In order to maintain crowd levels, Disney has implemented a Park Reservation System.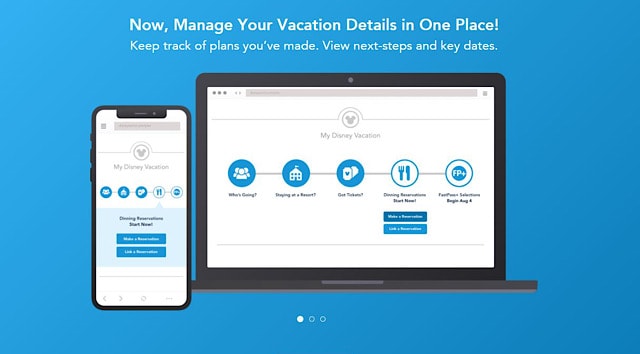 Guests wanting to visit a Walt Disney World theme park must have a park reservation AND a valid theme park ticket for each day they desire to visit the parks.
Disney resort guests may make reservations for the number of days they have valid theme park admission.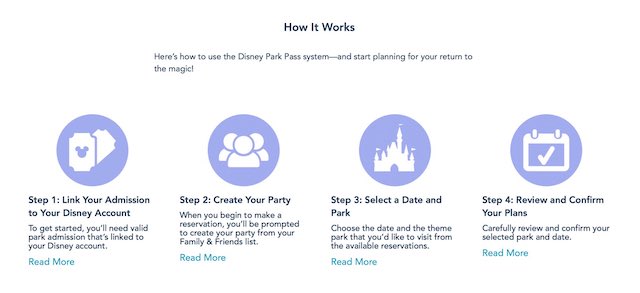 Disney Annual Passholders may only make reservations for up to 3 days at a time (unless they are staying at a Disney resort, in which case they can then make reservations for the amount of days of their stay).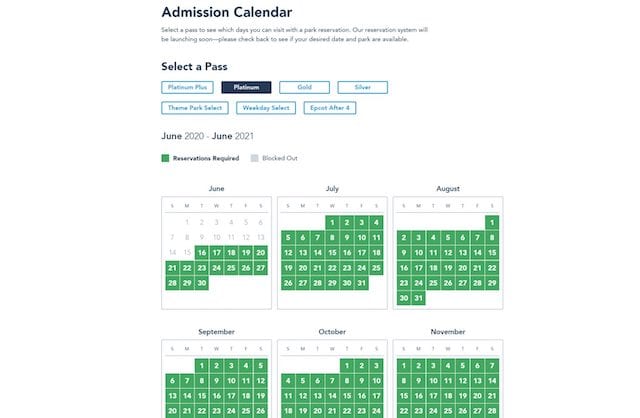 Existing ticket holders can make park reservations for the number of days of valid theme park admission.
Don't expect to just show up at a park and be granted access as it used to be. You now must plan out what parks you want to be in on each day of your trip.
Though many had hoped with capacity increases we would see the end of the Park Reservation System, CEO Bob Chapek has eluded to the fact that this system will not be going away anytime soon.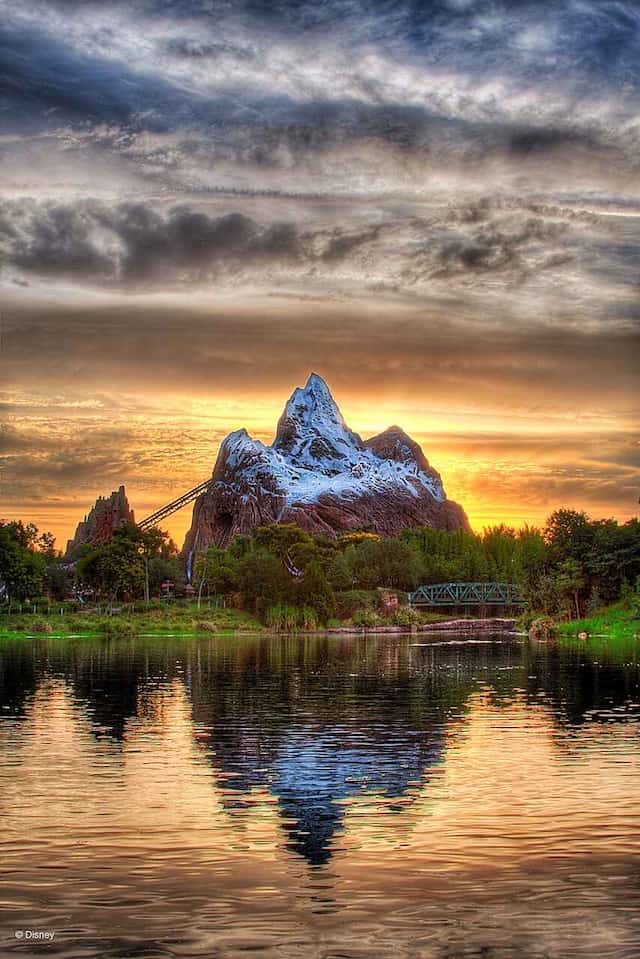 Park Hopping
Beginning in 2021, Disney introduced a modified park hopping system. Guests will be allowed to transfer to another park beginning at 2:00pm, pending available park capacity. For a thorough explanation of this process, click HERE.
Mask Policy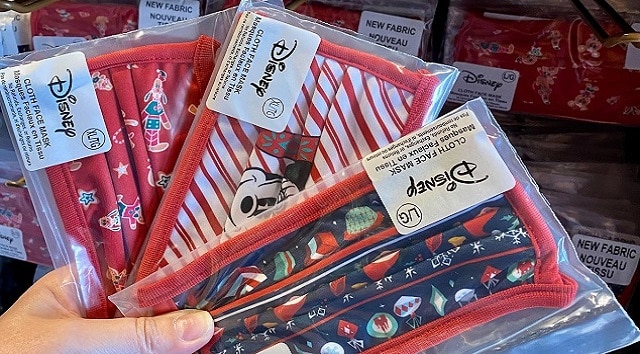 As CDC guidelines change for vaccinated guests, Disney has reevaluated it's strict mask policy numerous times.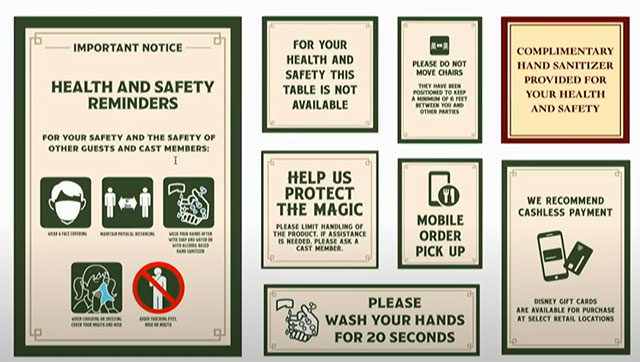 Currently, masks are optional indoors for all vaccinated guests. Face coverings will still be required of all Guests on Disney transportation, including Disney buses, monorails and Disney Skyliner regardless of vaccination status.
Guests who are not fully vaccinated, (including children under age 5 not yet eligible for a vaccine) are expected to continue wearing face coverings in all indoor locations, and upon entering and throughout all attractions and transportation. 
Disney has updated their Mask Policy numerous times so you can be sure this won't be the last update to come. In the past, Disney has gone as far to ask guests who cannot abide by their mask policies (even due to heath reasons), to reschedule their vacation until masks are no longer necessary. 
Masks must meet the following requirements:
Be made with at least 2 layers of breathable material
Fully cover the nose and mouth and secure under the chin
Fit snugly but comfortably against the side of the face
Be secured with ties or ear loops and allow the Guest to remain hands-free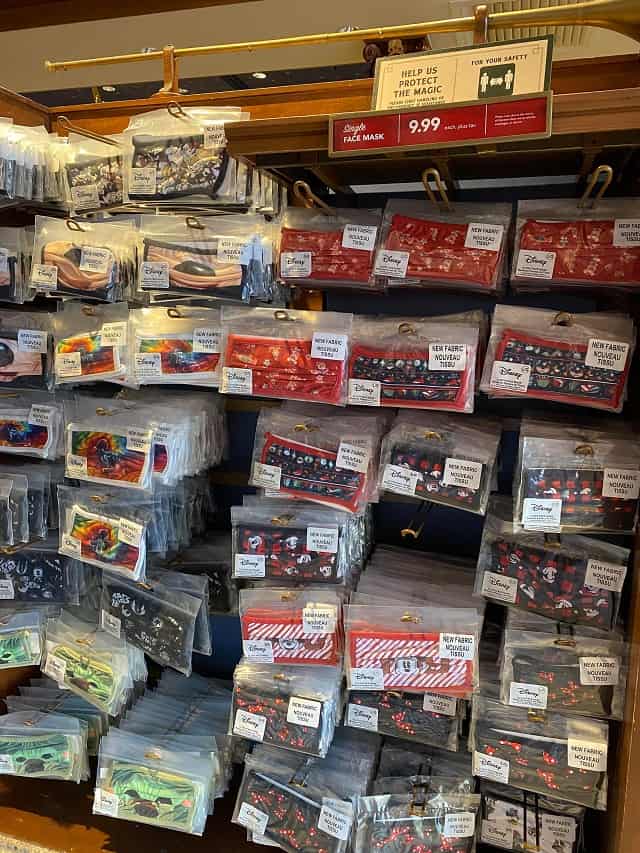 Neck Gaiters, open-chin triangle bandanas and face coverings containing valves, mesh material or holes of any kind are not considered acceptable face coverings.
#5. Have a Plan and Don't Wing it
We all love to be spontaneous during our vacations, but in Disney World you need to have a plan. That is the biggest regret I hear whenever I speak with people who visit Disney without a plan.
They get frustrated at the lines and not being able to grab dining reservations. Then they end up leaving Disney annoyed and not wanting to return.
I always tell people Disney is an investment. If you are going to spend the type of money it takes to visit Disney, make sure you do everything you can to experience it to the fullest.
That means: looking up menus/booking dining reservations, researching attractions and rides, and knowing what events are taking place during your stay.
#6. Plan time for Rest
Going to Disney can be exhausting. There is a lot of standing and waiting and standing some more involved when you are spending a whole day at the theme parks. Not to mention a lot of walking!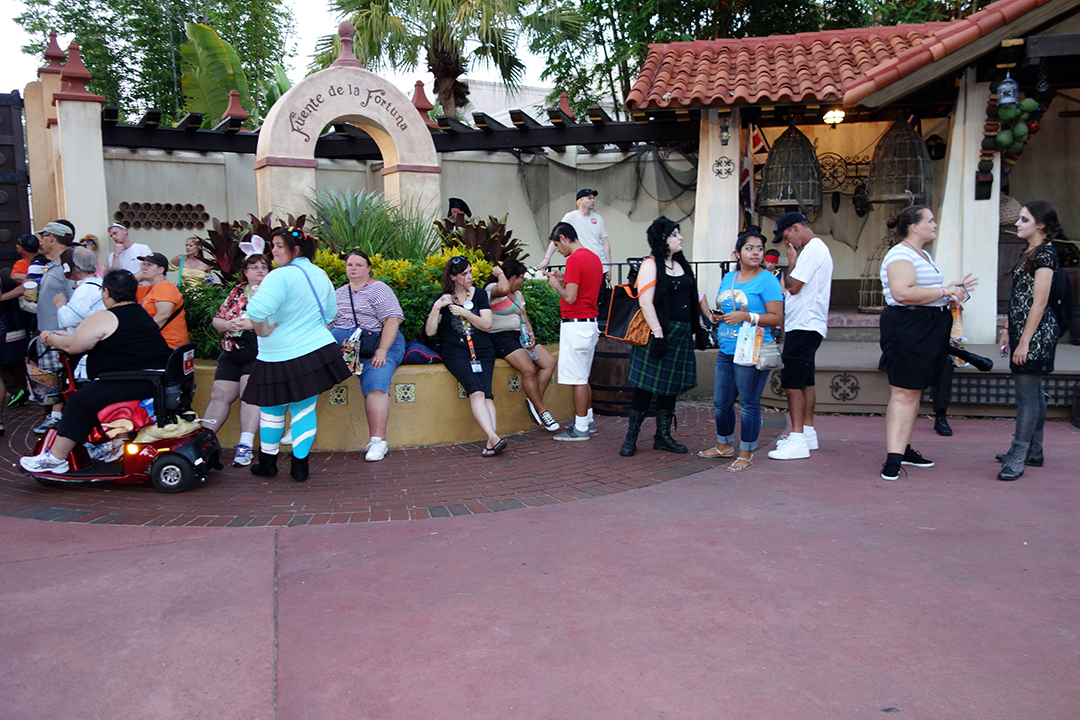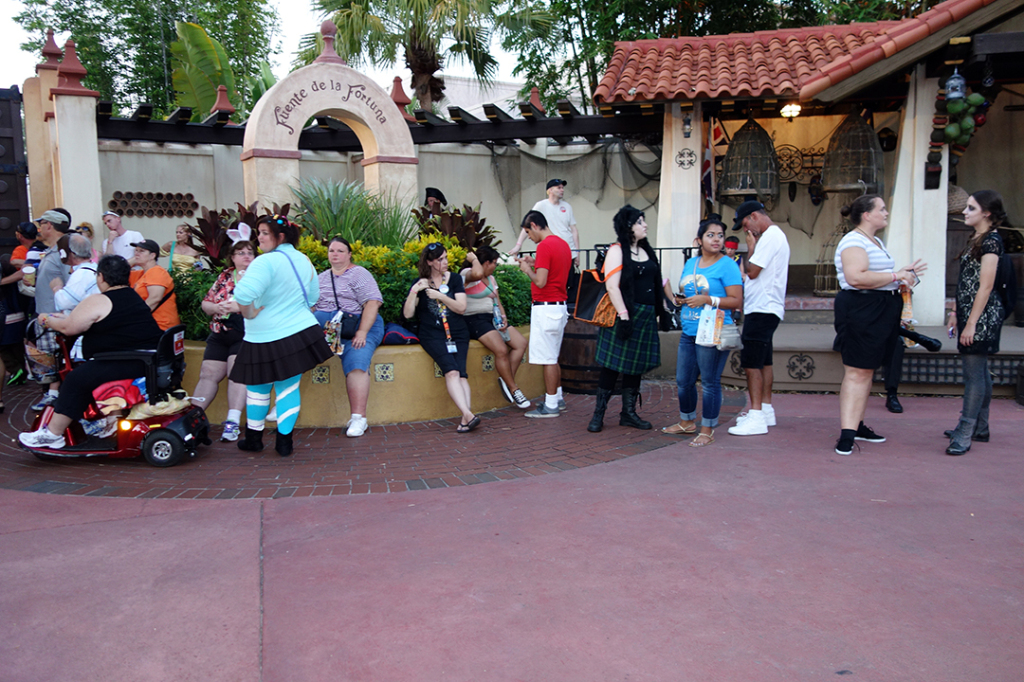 This goes along with our "Have Realistic Expectations" advice. Know your family's limits and don't push them past it. There is nothing less magical than having overheated, screaming and tired children you're trying to drag around the parks all day.
Be sure to take rest breaks, whether outside in a shaded area, or a longer reprieve at your hotel room.
Even as an adult, Disney still exhausts me and I find that planning more rest time during my stay makes my entire trip more enjoyable for me and everyone around me.
Rest days don't mean you have to just sit in your room and do nothing, though! There are so many relaxing things to do without having to step foot in the theme parks.
Spend the day lounging by the pool sipping margaritas, take a leisure shopping day around Disney Springs or go mini golfing with the family.
There are plenty of things do without having to enter the parks. Be sure to look into what current offerings your specific resort has before you arrive!
#7. Make a Park Bag Checklist
This one isn't something that used to be on my advice list, but personal experience on numerous vacations has proven it's an important topic to discuss.
Before you leave for vacation, be sure to sit down and write out a list of all the items you need to have when traveling (medications, makeup, sunscreen, contacts, etc.).
It's easy to leave something small, or even obvious behind, in the excitement of packing. I use a typed-out checklist every time I travel and I don't check the item off my list until I know I have securely placed it in my suitcase or backpack.
Once I arrive at my hotel, I pull everything out of my backpack and only leave the essential park items in. I have found it extremely necessary to make a secondary checklist on my phone to look at each morning before I leave for the park.
Do I have my MagicBand? Ears? Water bottle? Hat? Sunscreen? The list can get surprisingly long pretty quickly. I can't tell you how many times I have had to run back to my room for my camera or sunglasses before I started using my park bag checklist.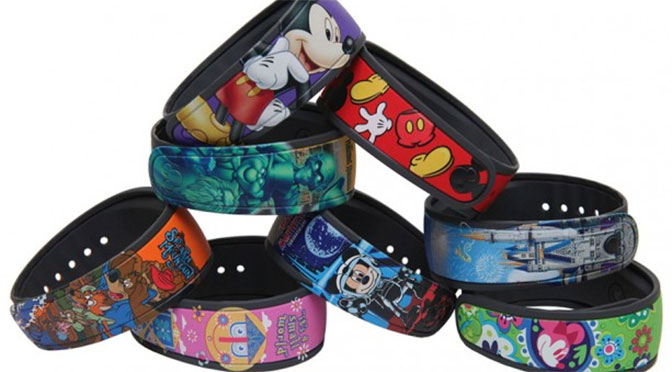 Here's a few items you just might want to bring with you in the parks:
Magic Bands
Wallet (license, medical cards, credit cards)
Water bottles
Sunscreen
Hats
Sunglasses
Autograph books and sharpies (when character meets return)
Phone
Medicines
Phone charger
Camera and/or video camera
Batteries (if applicable)
Hand Sanitizer
Refillable mugs
Ponchos
Makeup for retouches
Umbrella
Bandaids
Nail clipper
Minnie Ears
#8. Read-Up on Resort Fees and Perks
So much has changed since the Walt Disney World resort reopened to guests last July. The Disney resorts lost a huge chunk of the perks that make them worth their value.
Perks
It's important to research ahead of time what perks come with staying on property, when determining if a Disney resort stay is right for you.
Disney's Magical Express
One of the big draws of staying at a Disney resort (especially for my family) was the use of Disney's Magical Express.

Having the perk of dropping your luggage at your home airport, and having it magically arrive in your room upon your arrival was a major plus.
Not to mention not having to rent a car or hail a taxi/ride share service to get to your resort.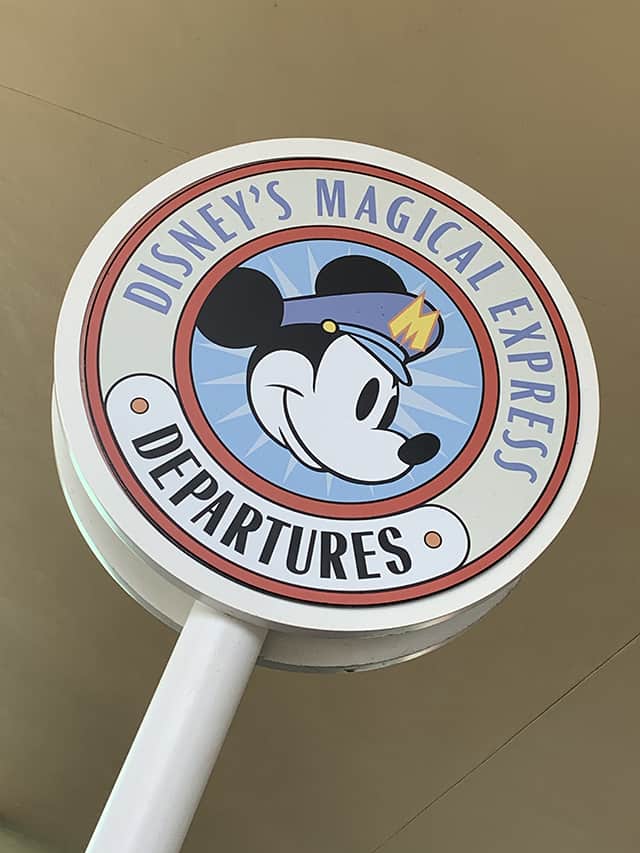 When Disney World resorts reopened to guests, Disney announced that luggage services would not be available for safety concerns.
We had hoped to see the return of this once things go back to normal, however, that seems unclear now that Disney has announced they are ending the Magical Express services in 2022.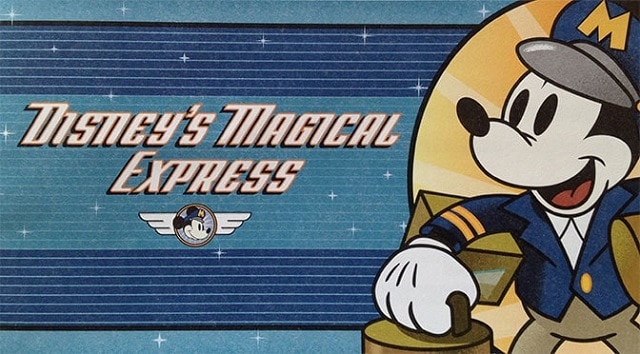 Extra Magic Hours
We have also learned that the long-time perk of Extra Magic Hours will also be discontinued.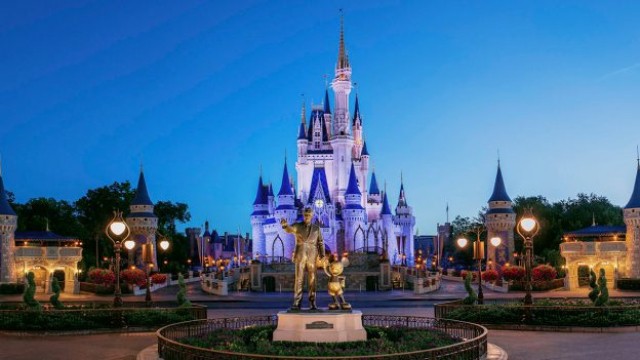 Extra Magic Hours were a huge perk of staying at a Disney resort. Now, resort guests will only be allowed to enter the theme parks 30 minutes earlier than off-site guests.
Resort Parking Fees
With the Magical Express gone, this is going to increase the amount of guests renting cars, which also subjects them to paying the daily parking fees initiated last year at the resorts. 
Resort parking fees for all non-DVC guests are as follows:
Value Resorts: $15/night
Moderate Resorts: $20/night
Deluxe Resorts: $25/night
#9. If Staying Offsite – Know What To Expect
I find the majority of people who ask me for last minute Disney advice are staying off property.
There are a lot of great off-property resorts near the Walt Disney World resort area.
Personally, growing up, my family very rarely stayed on-site longer than 2 days. We owned a Pocono timeshare and would trade-in to various timeshare resorts near Disney World.
We loved having two-bedroom units to spread out and eat breakfast at. Off-site resorts are a great way to save money, too!
To be honest, you'll find larger rooms or even suites off-property for far less than any Disney resort. but there are some important things to know for guests deciding to stay off-site.
Parking Fees
If you are staying off-site and are not a WDW Annual Passholder, you will be subject to pay for daily parking at the theme parks. There is no escaping this fact, but it is important to be prepared for those big daily parking fees so you can budget for it.
The current parking prices at the time of this writing are as follows:
Preferred parking: car or motorcycle – $45-$50/day (pricing range reflect seasonal changes)
Stand parking: car or motorcycle – $25/day
Oversized Vehicle Parking: Shuttle, Limo, Camper Trailer, RV, Bus or Tractor Trailer – $30/day
Know Where You Are Going
If you are staying off-site, you most likely will be driving or using a ride share company to get to the theme parks. If you're driving yourself, know ahead of time how to get from your resort to the Walt Disney World property.
Even if you are ride sharing, plug your destination address into your GPS app so you have an idea of how long it should take to get to your destination. Then add extra time for traffic because THERE WILL BE TRAFFIC!
Our resort wasn't far from Disney property and it took us a good 30-45 minutes to get to the parks each day because of all the traffic lights that span up and down I-4 and Route 192.
Know Where to Park or Drop-off
If you are driving to the theme parks, be sure to know where you are supposed to park. For example, Magic Kingdom parking is at the Transportation and Ticket Center (TTC) which is about a mile away from the Magic Kingdom theme park.
Once arriving at the TTC, you'll then need to take the monorail or the ferry boat to get to the Magic Kingdom which takes extra time.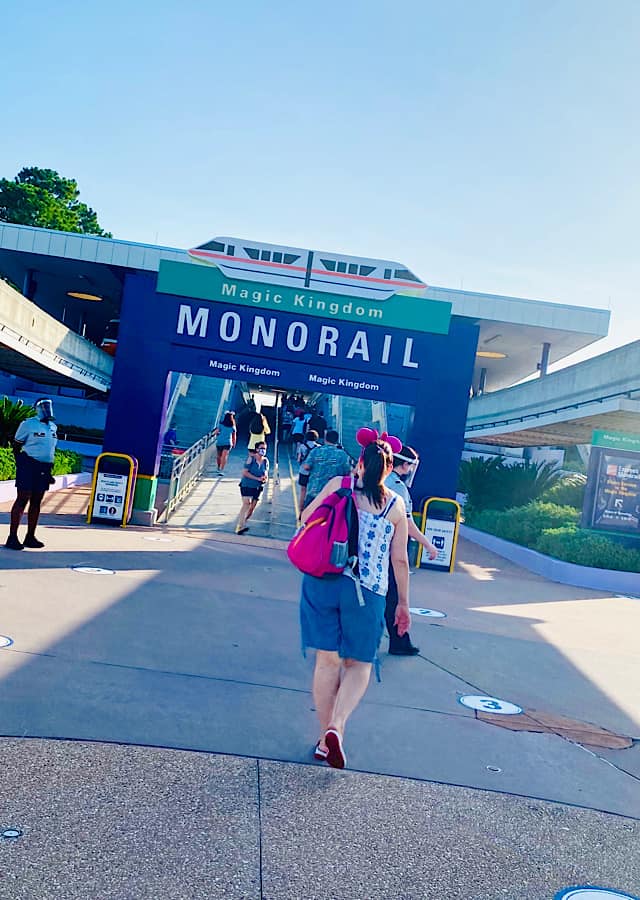 The TTC is also where you will get dropped off if using a ride share company.
There is no tram transportation running in the any of the theme park parking lots at this time, so you'll first have to walk through the parking lot to get to the front.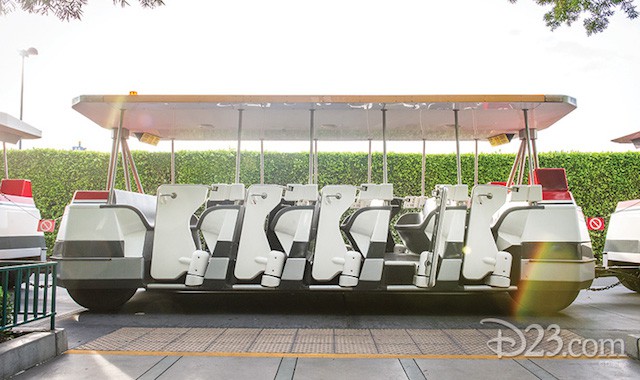 #10. Get up Early!
The early bird catches the worm they say… and in Disney, the early bird catches the Lighting Lane! While things may be a little different than normal at Disney World, it is still beneficial to wake up early for your theme park days.  
Resort guests are able to book Genie+ Lightning Lanes and Individual Lightning Lane passes beginning at 7am the day of their park pass reservation!
It is also important to keep in mind that transportation to and from the theme parks may take longer due to staffing shortages and capacity requirements on Disney transportation. Be sure to leave plenty of time to get where you want to go.
#11. Explore Resort Amenities
One of the things I always tell my friends to do when they ask for Disney advice is to take time to visit the resorts.
First-time guests may not realize they can visit other resorts or are aware of the many dining options and amenities they offer. Some of my favorite restaurants are located at Walt Disney World hotels.
Each resort has such unique theming and they are just beautiful to see and take in. We love to just walk around the grounds and admire the beautiful landscapes.
Some resorts have special activities, such as watercraft rentals or spas, and some of the best restaurants are located at Walt Disney World hotels.
Resort hopping is a great way to step back from the hustle and bustle of the theme parks and decompress. You might just find a new resort you want to stay at next trip, too!
#12. Have Realistic Expectations
One of the best pieces of advice you can give to last minute planners is a mini "reality check." We all want to be able to "do it all" on our trips, but the reality is that just won't happen.
It's important to set realistic goals for your family when traveling to Disney, regardless of how many months you have to plan. You can't do it all in one trip. Many families expecting to "see it all" in a few days are going to find themselves disappointed at the end of their stay.
Instead, have them focus on realistic expectations and prioritize things that are must-dos on their list. That way they won't miss out on the things they really want to see. As they say, time flies when you're having fun, and that couldn't be more true than at Disney.
#13. Plan to Return!
Once you accept you can't do it all, you realize the next greatest thing: You can come back! There is always something new to see and do at the Walt Disney World Resort!
You and your family will find new things to experience every time you return. Don't be sad if you don't accomplish everything you set out for.
Walt never liked to say "goodbye" because it was far too sad and final, so he would say "see you real soon."
Mickey will be anxiously awaiting your return!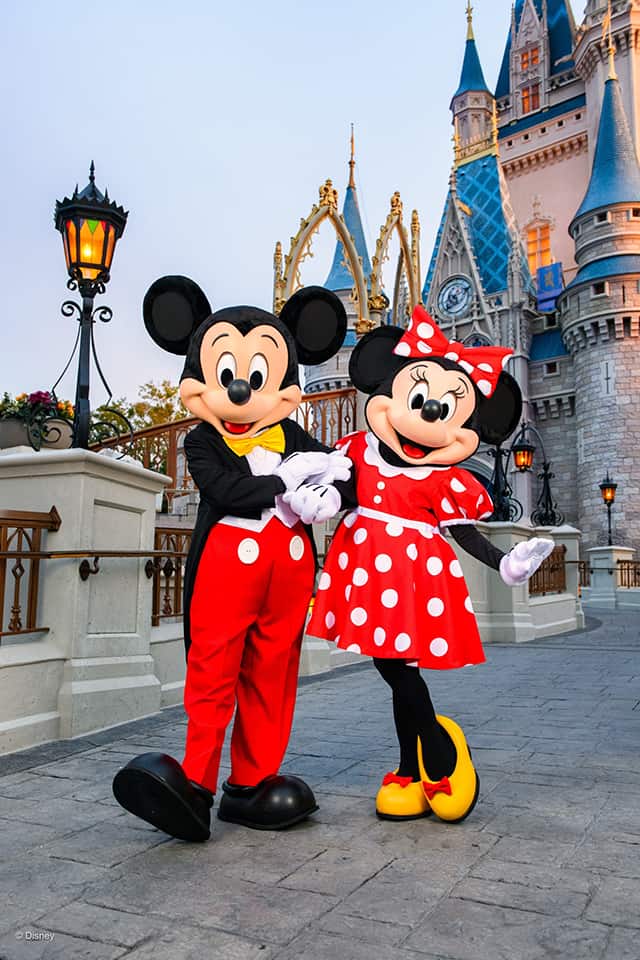 Now, more than ever, it is extremely important to be prepared and informed when planning out a Disney vacation. We hope this list will help you find a starting place for advice to give to last-minute or first-time Disney travelers!
What advice do you give to your last-minute planners? Did you find this list helpful? Let us know on facebook!
-Christina
Are you planning a vacation? Reach out to our trusted travel agency sponsor Authorized Disney Vacation Planner
Mouse Class Travel
!