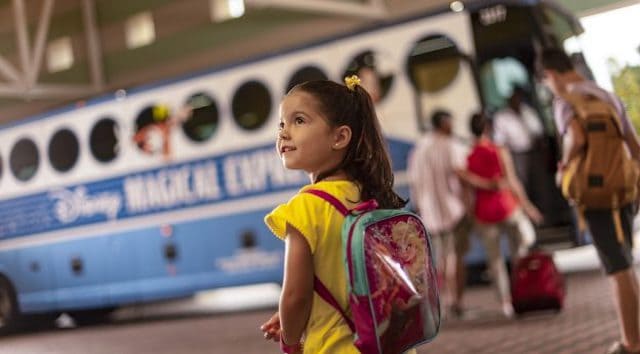 If you're planning to visit Walt Disney World anytime soon, you may be wondering if Disney's Magical Express is subject to any changes in line with Disney's new health and safety protocols. After a recent visit to Walt Disney World, we did notice some changes while checking into and on the Magical Express. Here's what we experienced.
One of the perks of staying onsite at Walt Disney World is the use of Disney's Magical Express to take you to your hotel after arriving at Orlando International Airport.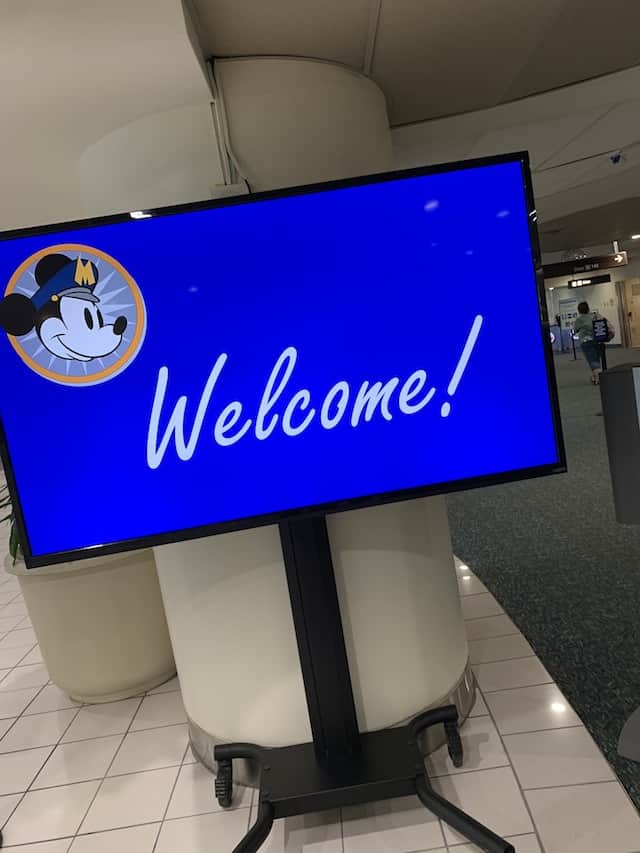 With the recent reopening of Walt Disney World, Guests are experiencing many changes in operations in order to comply with Disney's new focus on health and safety.
There are changes in nearly every operation in Walt Disney World, including Disney's Magical Express.
What is Disney's Magical Express?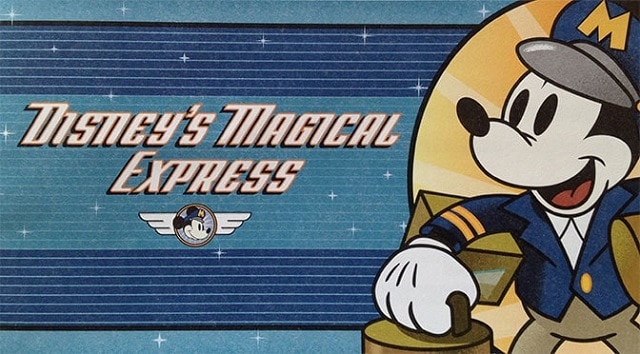 Disney's Magical Express is a form of transportation at Walt Disney World. This motor coach is used to shuttle Guests with Walt Disney World Resort reservations to and from Orlando International Airport.
This service is complimentary for Resort Guests.
If you are unfamiliar with Disney's Magical Express, head over HERE for a guide on using this transportation service.
What changes can I expect?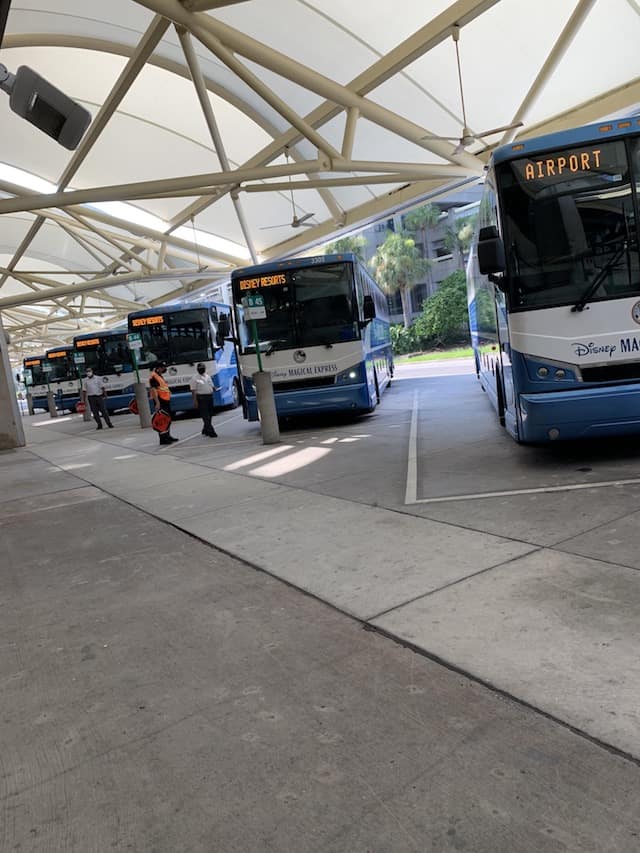 Although it's true that "some things never change," this is not the case for Disney's Magical Express.
However, sometimes change can be a good thing, and you may find the service to be even more magical this way!
Arrival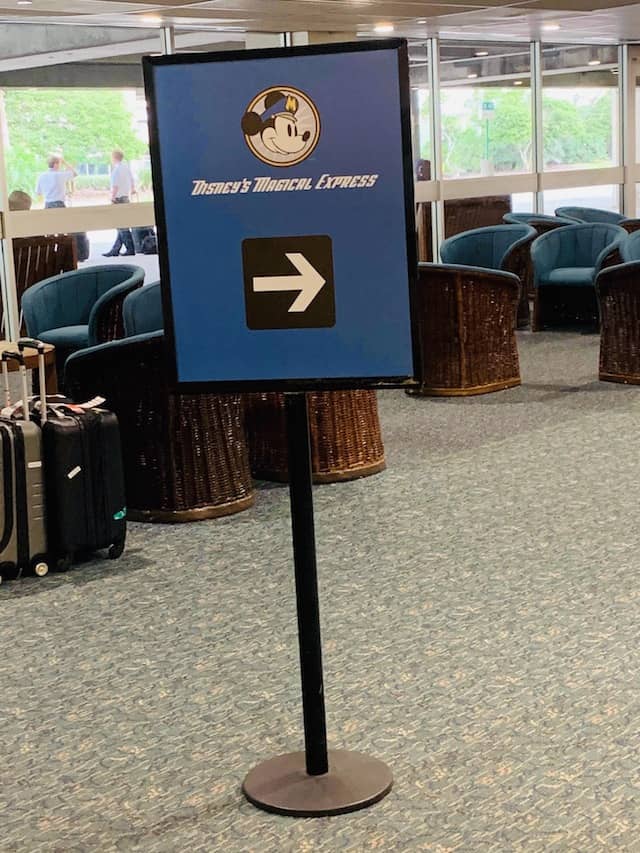 When I arrived to Orlando International Airport (MCO), the signs were still there directing me to Disney's Magical Express, and I was able to find the area with ease.
As I walked up to the Disney's Magical Express check in area, I noticed several signs giving information about the new health and safety protocols.
The signs reminded me to wash hands frequently, keep social distance from others, and to wear a face covering.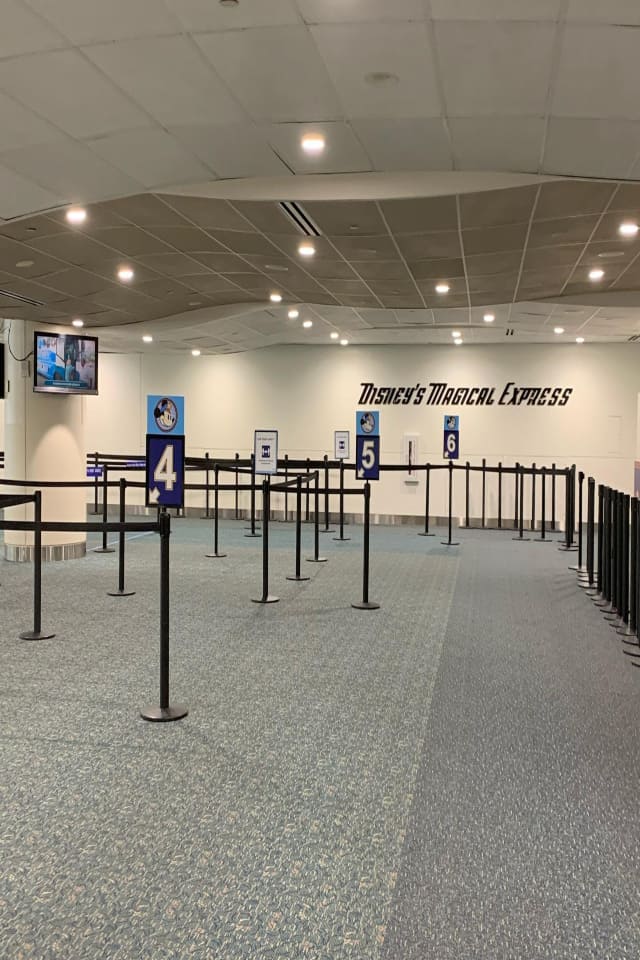 There were two parties ahead of me at the check in. As I walked up, I became more and more excited and I got a little too close to the party in front of me.
Seemingly out of nowhere, a Cast Member appeared and reminded me to step back and keep a distance of 6 feet from the other party.
There were no floor markings at check in to remind me of this, so I backed up to what I deemed to be about 6 feet.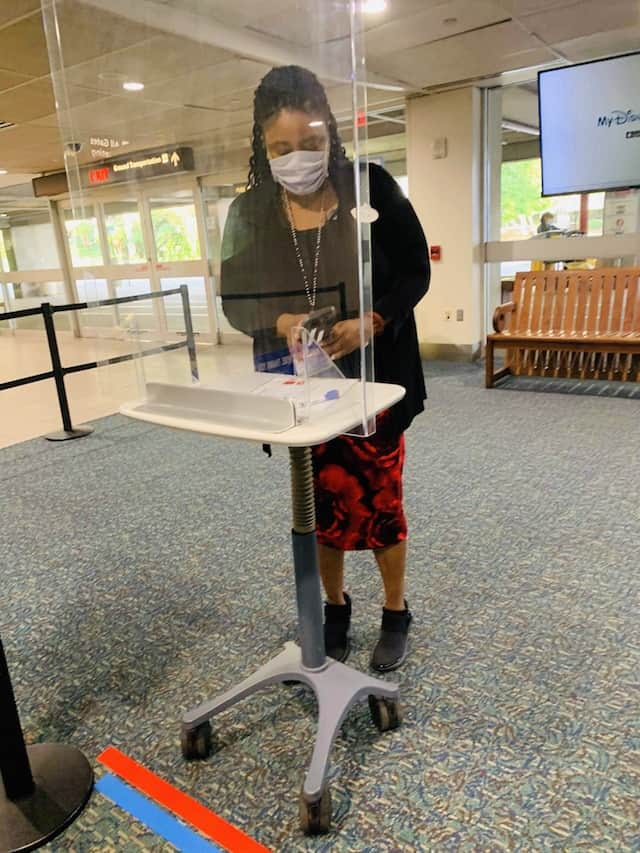 When it was my turn to check in, the Cast Member greeted me cheerfully and told me she was so happy to see me!
As a side note, this was my experience with almost every Cast Member I encountered. They all appeared happy to be back to the magic and happy we joined them!
The Cast Member checking us in was behind a glass partition in order to provide another barrier between us.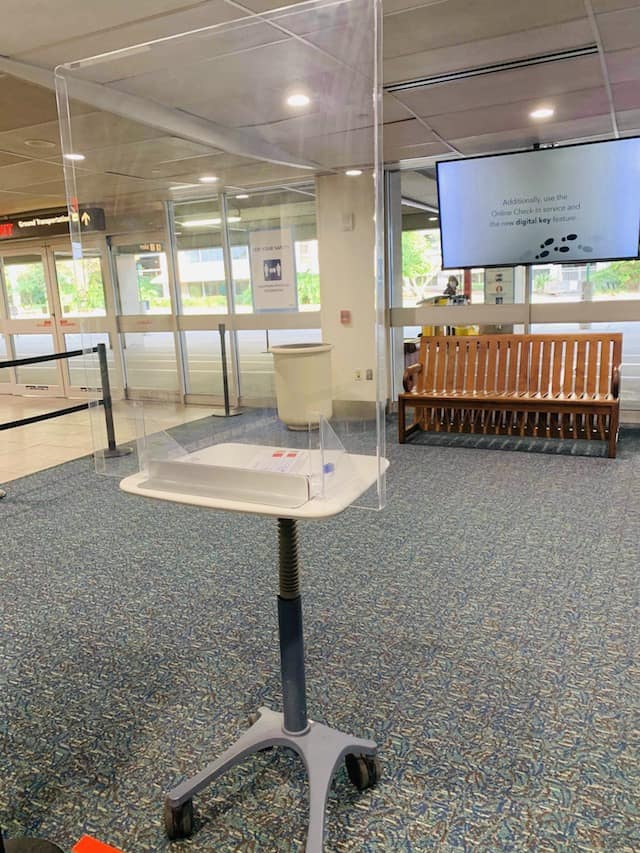 I checked in with ease and was reminded yet again of the new health and safety protocols. The Cast Member emphasized wearing a face covering and remembering to social distance from other parties.
I was then directed to the line that would take me to Disney's Pop Century Resort, where I was initially the only Guest waiting. There were floor markings in the queue on where we should stand while waiting in order to remain 6 feet apart from other guests.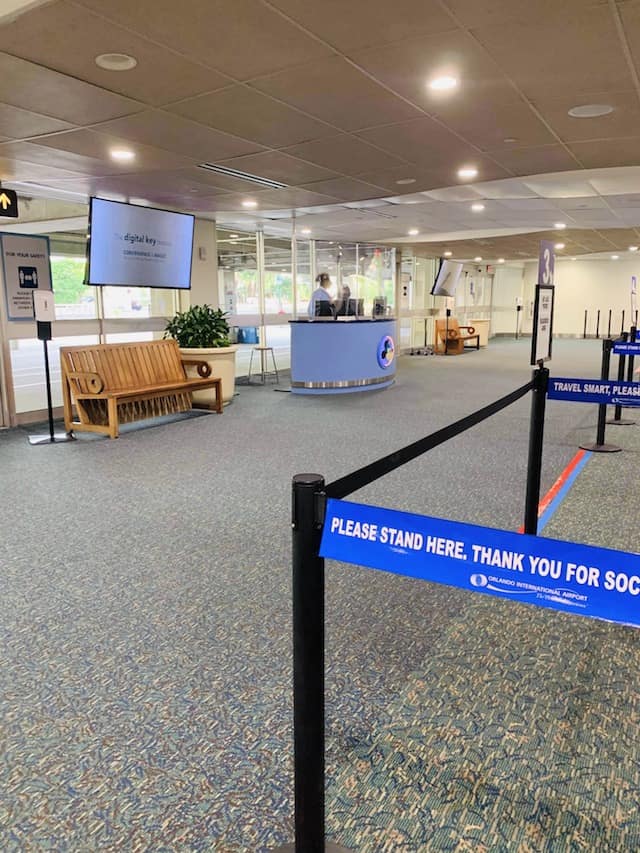 The Cast Member waiting for me asked me if I needed to use the restroom before boarding.
She informed me then that the restrooms onboard the buses are closed due to the new health and safety protocols.
Seating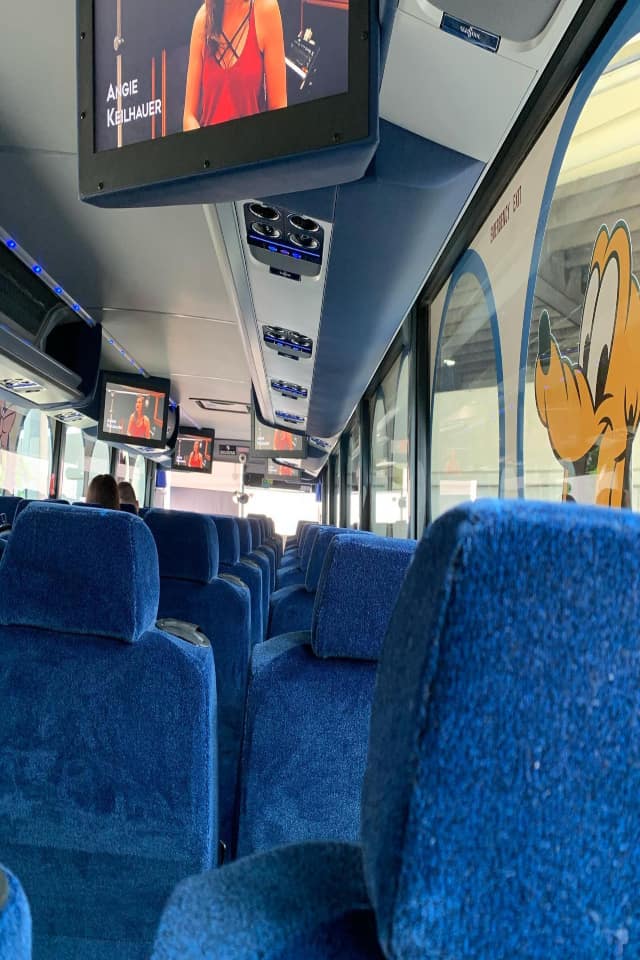 The bus was loaded from the back to the front. The Cast Members explained this new procedure was in place to reduce contact with Guests walking past each other.
Seats are now assigned on the Magical Express. The Cast Member showed me a diagram of the bus and pointed out exactly where I was supposed to sit.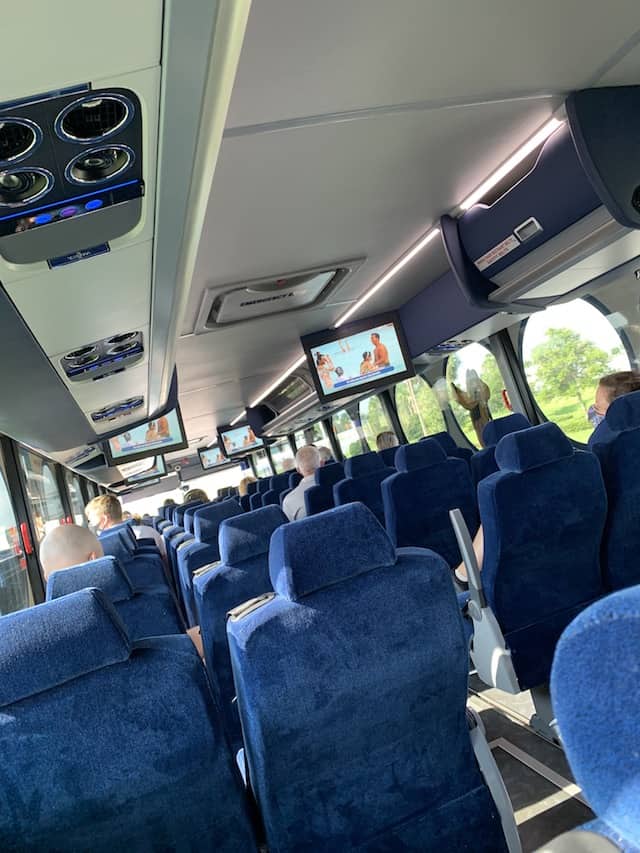 Since I was the first Guest on the bus, I was given the very last seat on the back of the bus. The Cast Member did ask me if I was ok with sitting back there and gave me the option to sit elsewhere if I chose.
Guests were seated so there were 2 to 3 empty rows between each party, giving plenty of social distance for everyone on board. It was really nice to be sitting alone with lots of space around me!
Pop Century was the first stop for the Magical Express, so I arrived in no time!
Overall Arrival Thoughts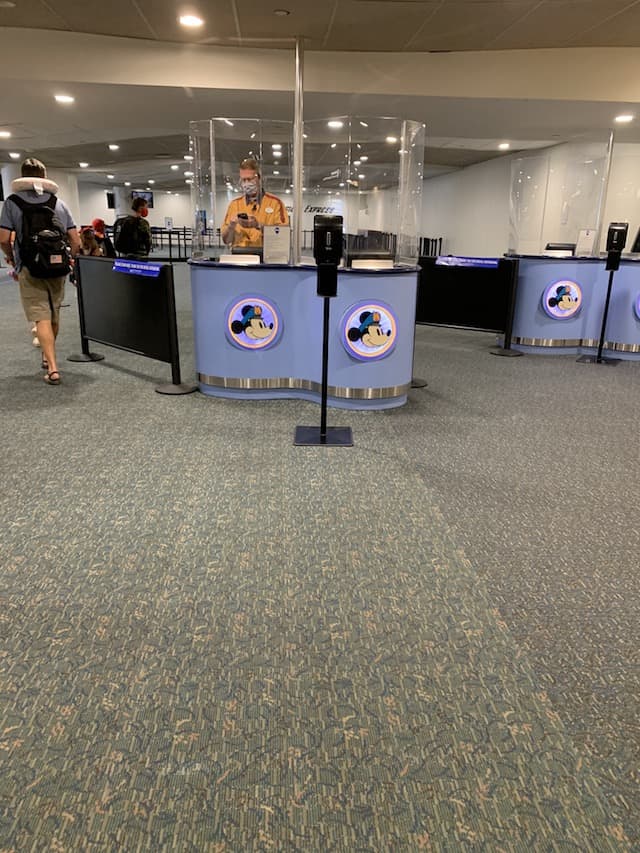 My arrival experience was pleasant and well organized.
I believe that as a whole, these changes are all positive and they not only helped me feel safe, but they made my Magical Express experience more pleasant, more magical, and more enjoyable than previous trips!
Departure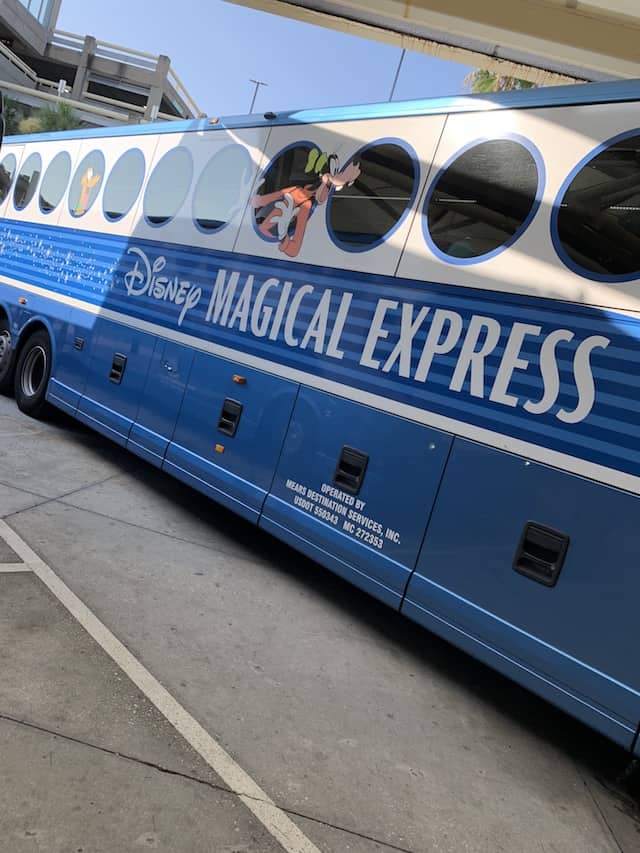 The departure experience differed greatly from the arrival experience in several ways. First off, one thing hasn't changed.
It is always a sad sight to return to your Resort room to see the "tragical express" documents hanging from your doorknob.
Tragical Express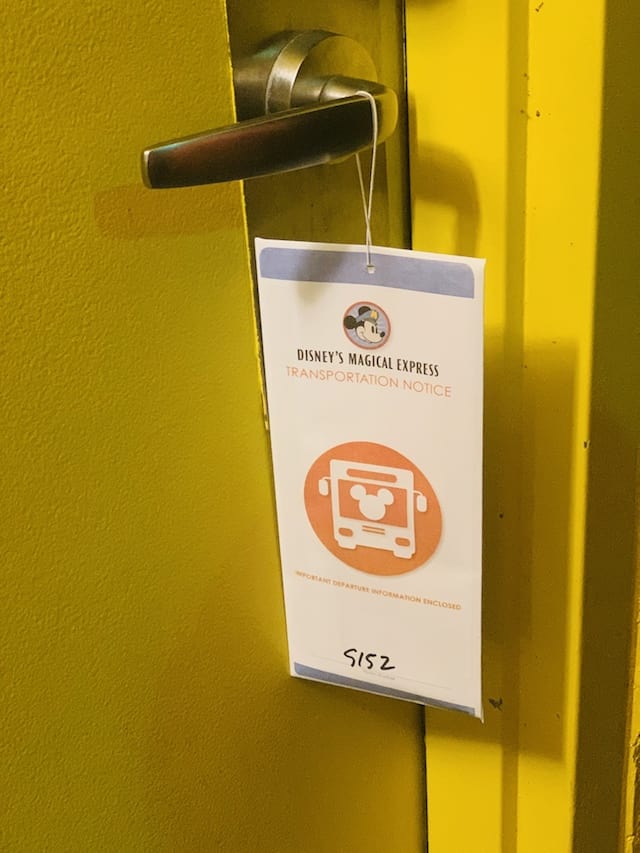 On departure day, our we arrived at the waiting area for the "Tragical Express" and our bus was about 30 minutes late. When we walked up to the bus, the Driver looked at our documents, and waved us onboard.
There was no friendly greeting, no social distancing reminders, and no direction on where to sit.
Seating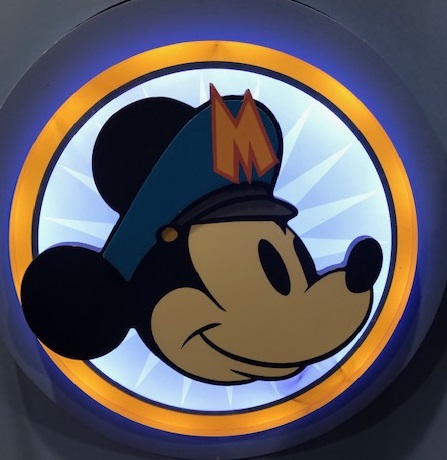 Our bus was about 50% full. When we got on, the back of the bus was fairly empty, so we moved back there, but as a result, we passed several other Guests on the way.
We chose a spot where there were no other Guests in the rows in front of us or behind us. However, there was no enforcement on where we could or should sit, so anyone could have sat anywhere.
Overall Departure Thoughts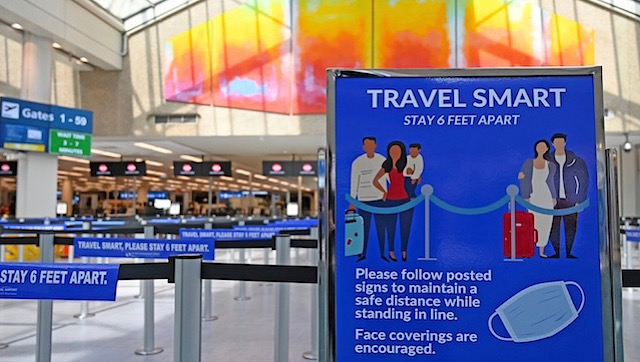 After experiencing such a wonderful arrival experience, and a week of strict health and safety protocols from Disney, I was surprised and slightly taken aback to have such a different experience when departing.
I was surprised at Disney's lax approach to seating and social distancing protocols on the way to the airport. This is not to say I felt unsafe on the way to MCO, because I was still able to social distance, but the responsibility to do so was on me and the other Guests.
The bottom line is, on the trip from my Resort to MCO, it was left to me to do the right thing and Disney stayed out of it.
Despite my differing experiences, I still felt safe on Disney's Magical Express and would use it again in the future. What are your thoughts on the new health and safety protocols for using Disney's Magical Express? Let us know on Kenny the Pirate's Facebook Page, or join our crew and continue the discussion!