Mobile Ordering recently added a "to-go" option on My Disney Experience. Check out which restaurants allow guests to mobile order here.
With dining options at Disney Resorts being extremely limited, guests are left scrambling for dining options. However, mobile ordering may help since guests can eat table service food from their hotel room.
Mobile Ordering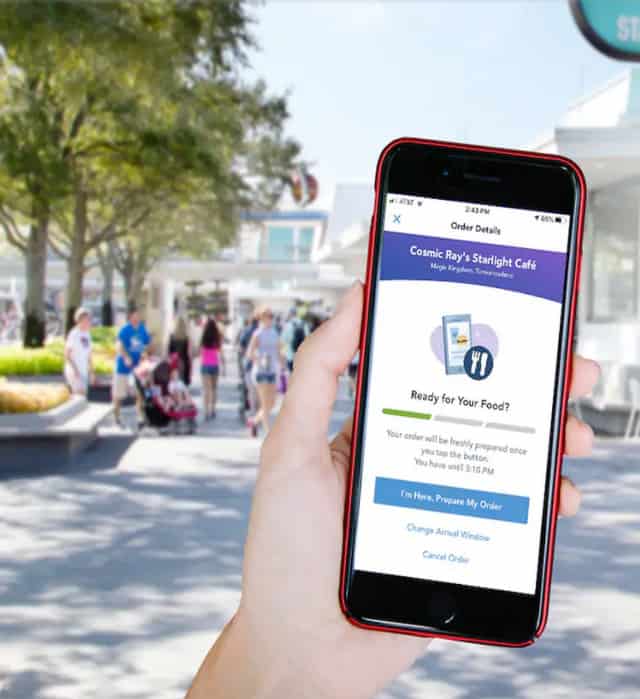 Available using the My Disney Experience app, Mobile Ordering gives guests the opportunity order ahead of time from various locations and pick up food and beverages at their convenience.
Mobile Ordering debuted back in 2017 at Satu'li Canteen in Pandora – The World of Avatar at Disney's Animal Kingdom. Since then, many quick service locations have been added in Disney Theme Parks and Resorts.
With Mobile Ordering, guests skip the line! Read a fellow KtP writer's step-by-step guide here.
Changes to Mobile Ordering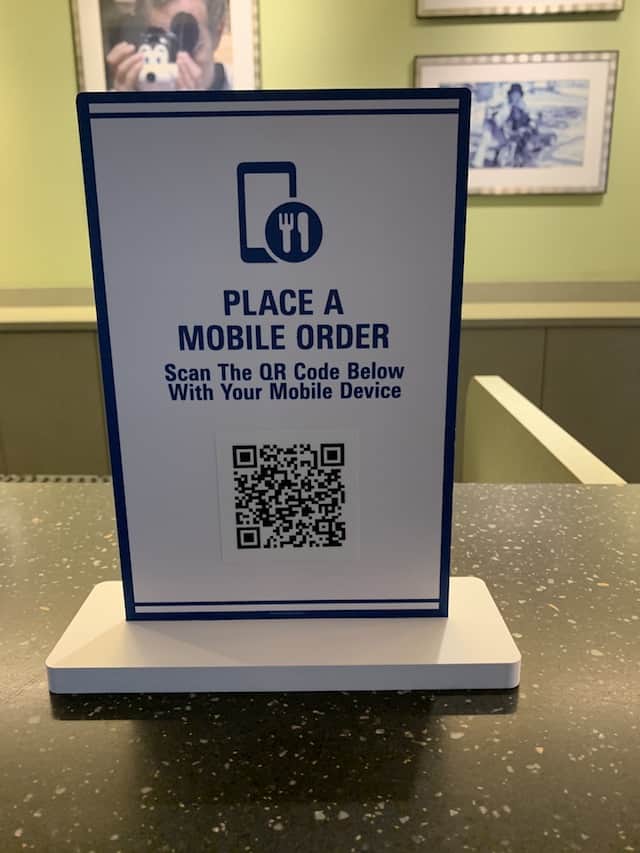 Before social distancing, guests freely entered restaurants to wait for their food. However, now Cast Members stand outside each dining quick service location, confirming that guests orders are ready. Guests are not permitted to enter the restaurant now until the food is ready for pick-up.
FOR EARLIER RESTAURANT ADMITTANCE, ASK FOR COMPLIMENTARY ICE WATER, AND CAST MEMBERS WILL ALLOW YOU TO GO INSIDE.
When orders are ready, guests receive a push notification. After getting the push notification, show the Cast Member your order is ready. Then, you'll be instructed which bay to pick up food. Read details on mobile ordering with social distancing here.
Steps For Mobile Ordering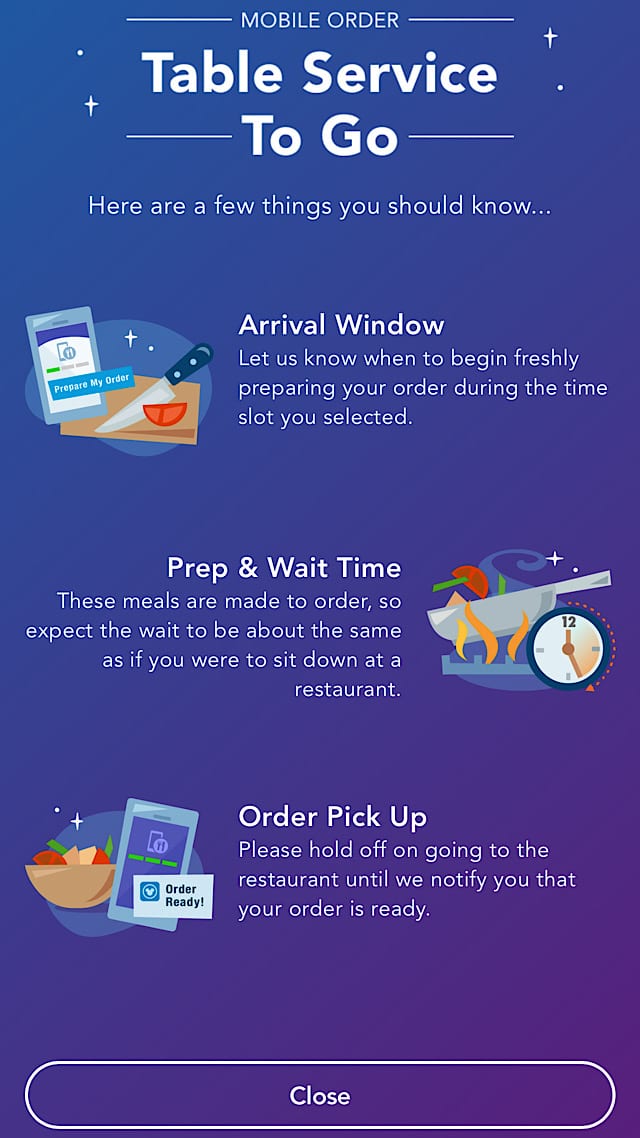 Steps for mobile ordering are similar for quick service locations, with a couple of exceptions. First, quick service is just that, quick! At table service restaurants, however, food is freshly prepared and will take longer than quick service options. It's so worth the wait! Keeping this in mind, it may be best to order ahead of time to reduce your wait time.
JUST MAKE SURE YOU'RE CLOSE ENOUGH TO THE RESTAURANT TO PICK IT UP WHEN IT'S READY. you DON'T WANT THAT MOUTHWATERING FOOD GETTING COLD.
Using My Disney Experience to Order
To begin an order, open up the My Disney Experience, and select the Order Food option show above. After this, guests are given various time windows when food will be ready. Choose the option that works best for your party.
Menu Items Available To-Go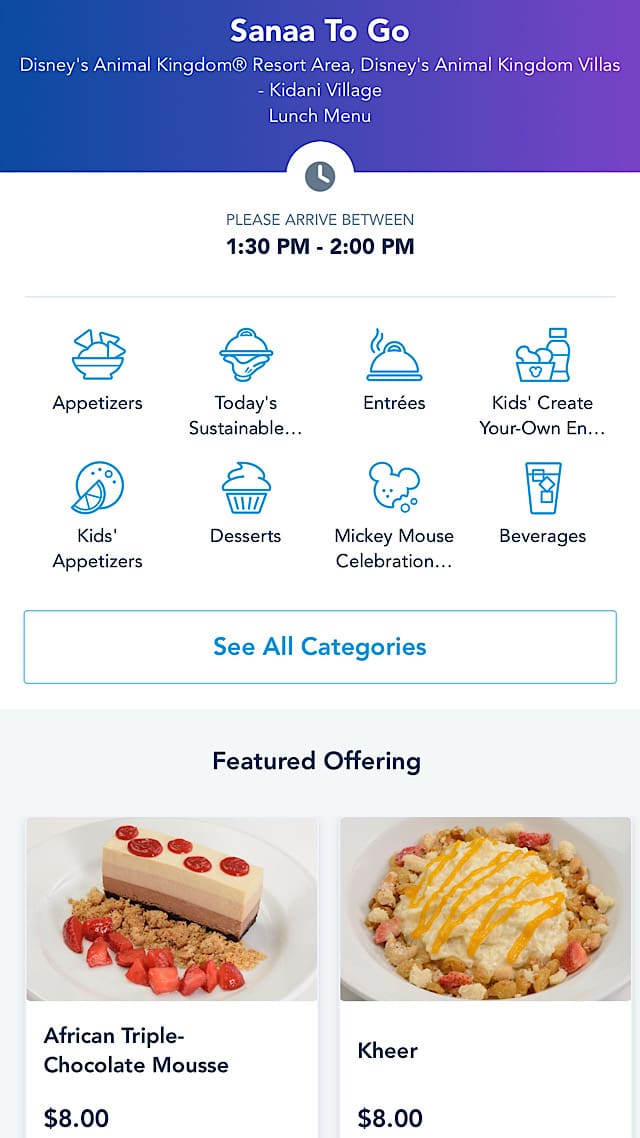 Looking through the Sanaa to-go menu options, I am pleasantly surprised to see a huge variety available. Guests can order everything from soup, appetizers, main entrees and desserts. Even today's sustainable fish is on the to-go menu. We ordered the salmon, and it was so plentiful and amazing!
FOR A COMPLETE LISTING OF DISNEY MENUS, USE CHARACTER LOCATOR.
Ordering Process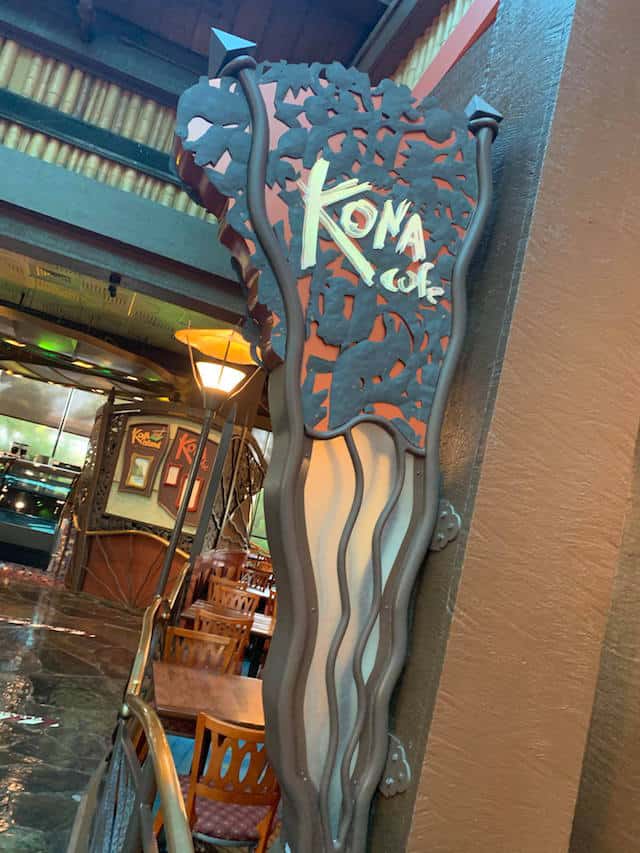 Ordering is as easy as pie! Just select the items you would like to order, along with options that go with each entree.
Guests will also be given suggestions of add-on items to tempt you. I'm easily swayed here since all the food choices are so delicious.
Discount Given to Certain Guests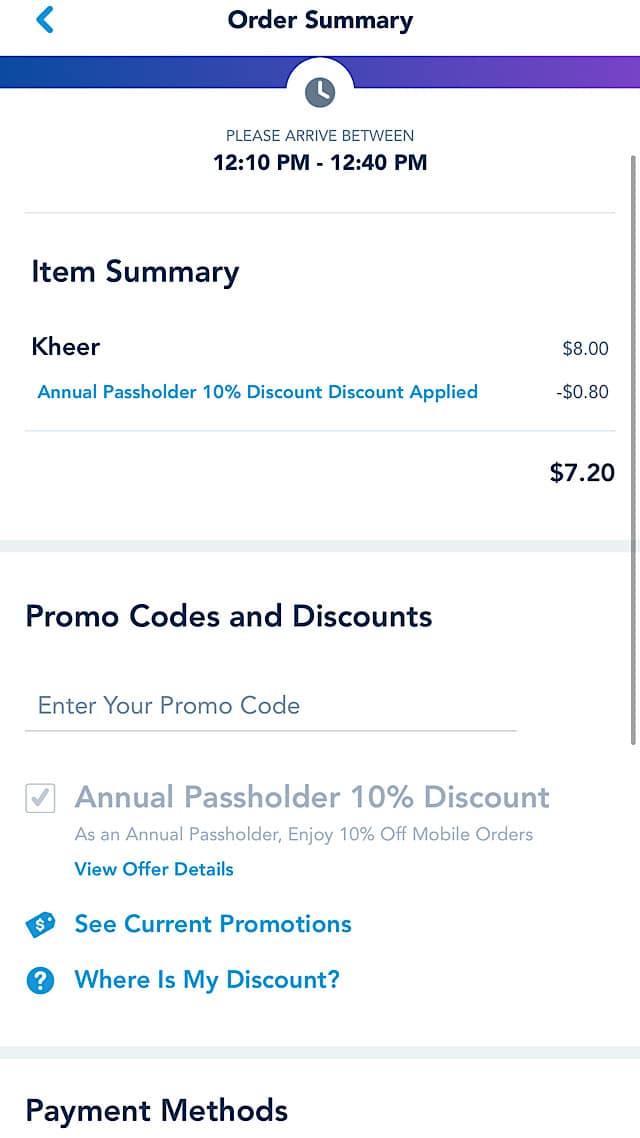 Passholders receive 10% off most table service dining locations at Disney World theme parks as well as Disney Springs. Check out all the Disney World Passholder discounts here.
I WAS PLEASANTLY SURPRISED TO SEE THE ANNUAL PASSHOLDER DISCOUNT ADDED TO MOBILE ORDERING.
Mobile Ordering gives Annual Passholders a 10% discount! If you have a Disney Visa credit card, you may be able to receive this discount also.
Table Services Offering Mobile Ordering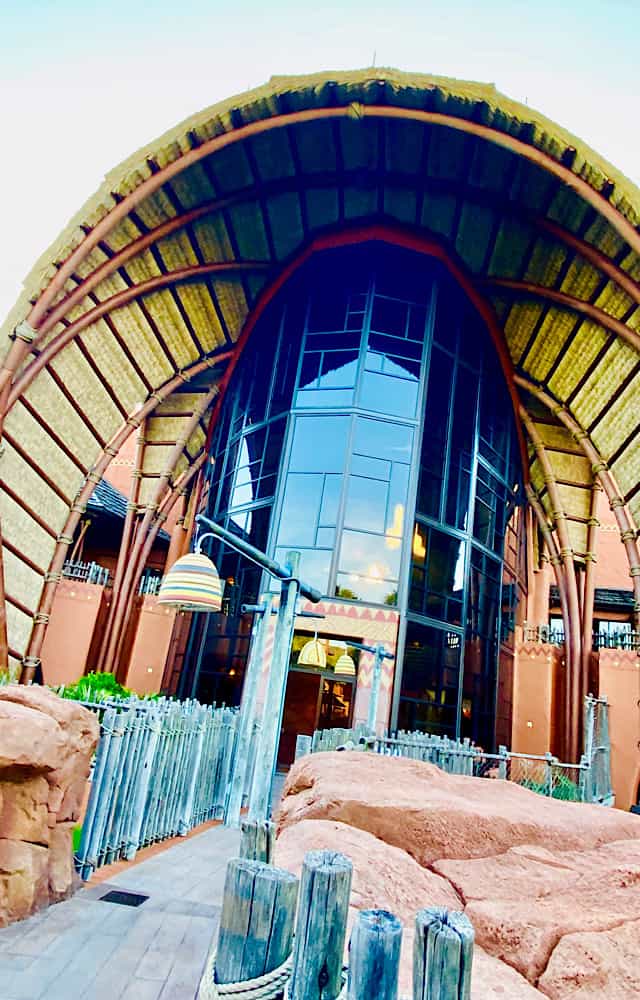 Recently, one of my very favorite table service at Disney World added to-go mobile ordering feature! Guests can mobile order food from Sanaa located at Disney's Animal Kingdom Lodge Kidani Village!
Check out my Sanaa review here to see just how amazing this restaurant is!
Two additional table service restaurants have just been added to My Disney Experience. First, guests can order to-go using Mobile Ordering at Kona Cafe located at Disney's Polynesian Resort. When we visited Labor Day weekend, there was literally no where to eat except Cap'n Cooks quick service.
We tried eating at Kona but were disappointed it was at capacity. Check out a fellow writer's Kona breakfast review here.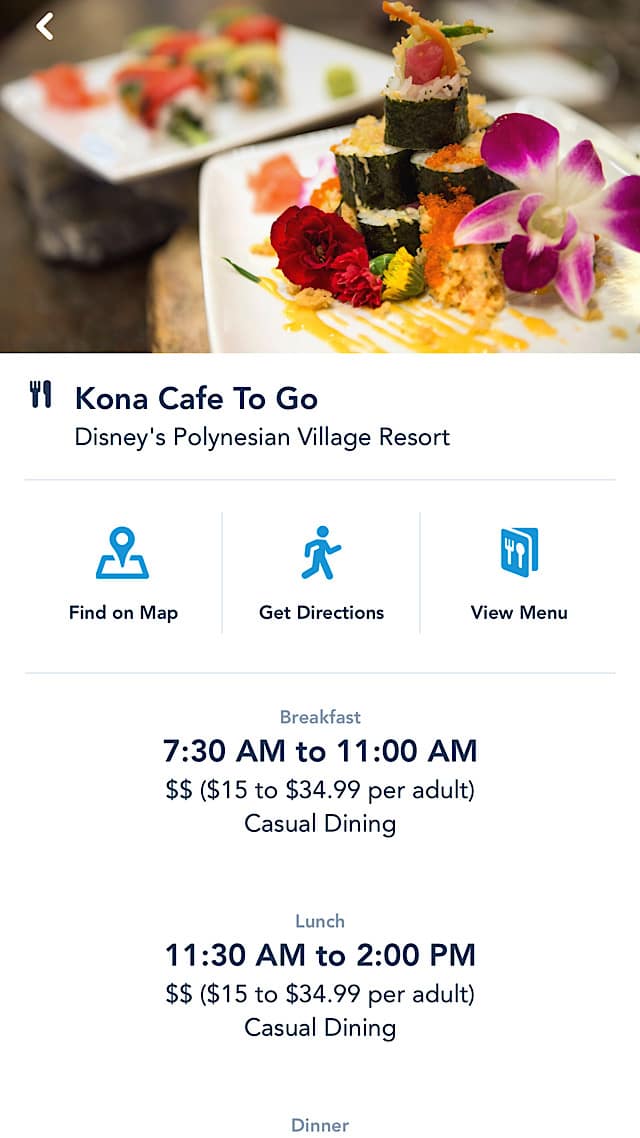 The third restaurant offering Mobile Ordering to-go service is the Contemporary Resort. Mobile ordering is available at The Wave…of American Flavors restaurant. On a recent visit, we tried to get a walk-in table, but it was full. A Cast Member offered us to-go ordering at the Wave's Lounge.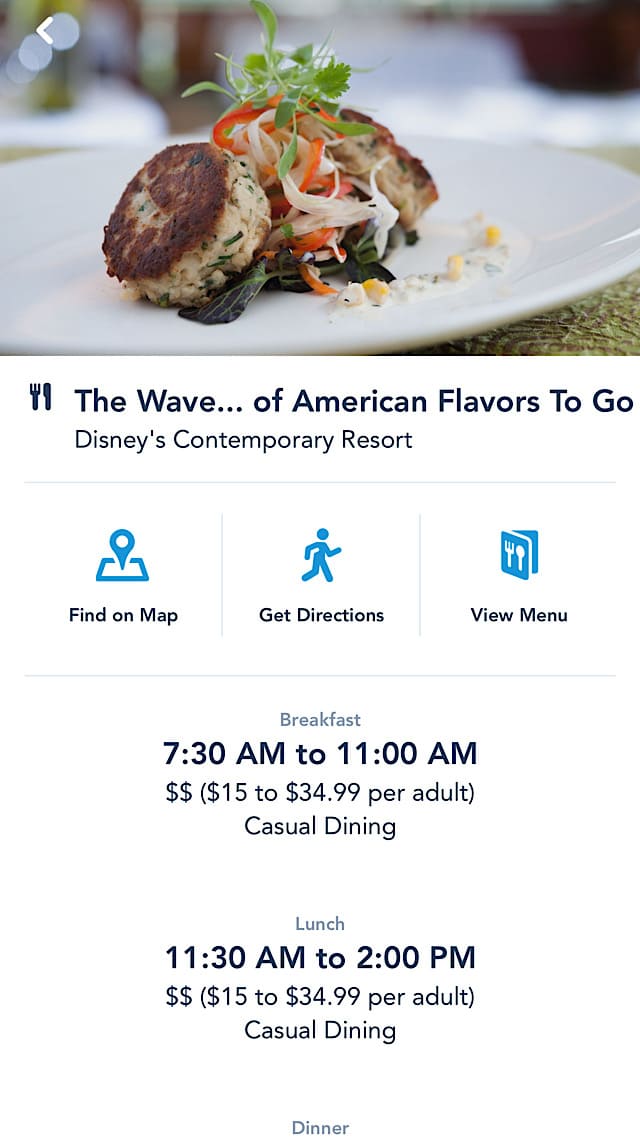 Note: Although The Wave and Kona Cafe to-go options are on My Disney Experience, ordering from them is not live yet.
What are your thoughts on adding table service options to mobile ordering? Are you willing to give it a try? Please share your thoughts on our KtP Facebook page or the Crew group.