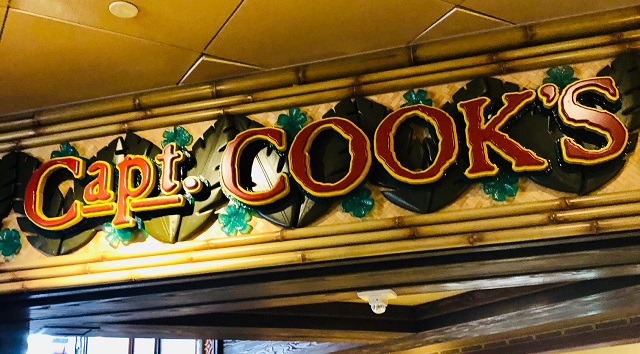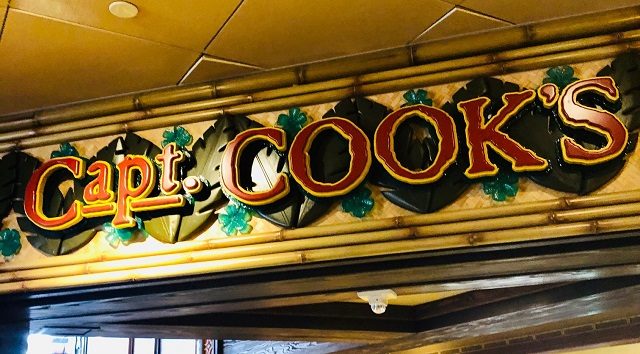 LATEST VIDEOS
Subscribe to my Youtube!
LIVE - Just Mousing Around
Just Mousing Around - LIVE
LIVE - Just Mousing Around
Capt Cook's at Disney's Polynesian Resort is one of my favorite quick-service restaurants at any of Disney's resort hotels. If you are looking for tasty, unique food options, look no further.
We have dined at Capt Cook's several times while staying at the Polynesian. But, we have also dined there when we have stayed elsewhere because it is easy to get there using the Resort Monorail from the Magic Kingdom.
Capt Cook's serves breakfast, lunch, and dinner. It also has a few grab-and-go options. It participates in the Disney Dining Plan, and many items are quick-service or snack credits.
It is also conveniently close to Pineapple Lanai, the Dolewhip Window.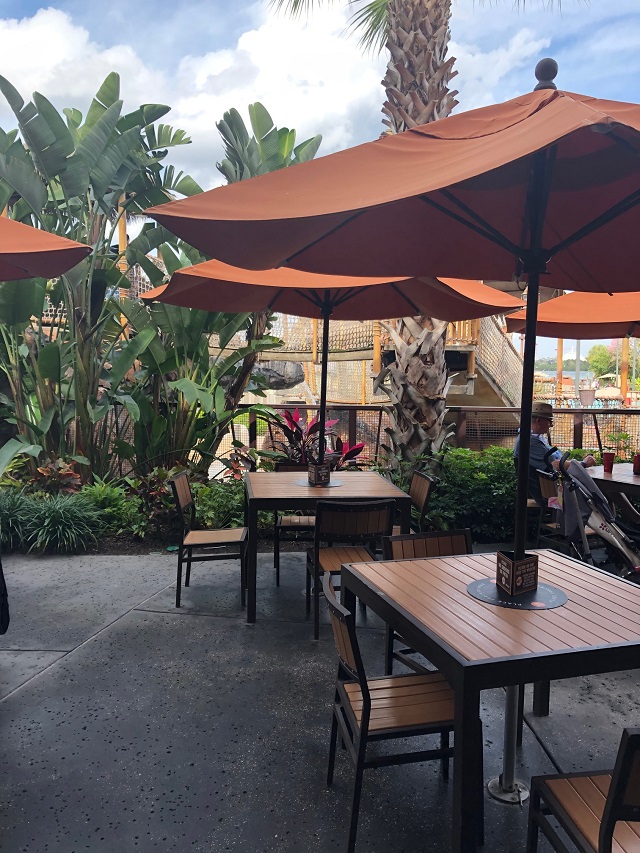 Aside from having delicious food, another bonus that comes with eating at Capt Cook's is the ability to walk down to Polynesian's beach area and watch the fireworks. The music is piped in, so you can get a good view and enjoy the soundtrack as well.
I have tried numerous dishes at Capt Cook's, and I have enjoyed just about everything. It is not standard quick-service food, although it does have a few options for less adventurous eaters.
Pork Fried Rice
This is my personal favorite dish at Capt Cook's and maybe at any resort hotel quick-service location. I crave it when I am not there. It is big enough to share (or not). It is also big enough to eat part of and save the rest for later if you are staying in a room with a fridge and a microwave.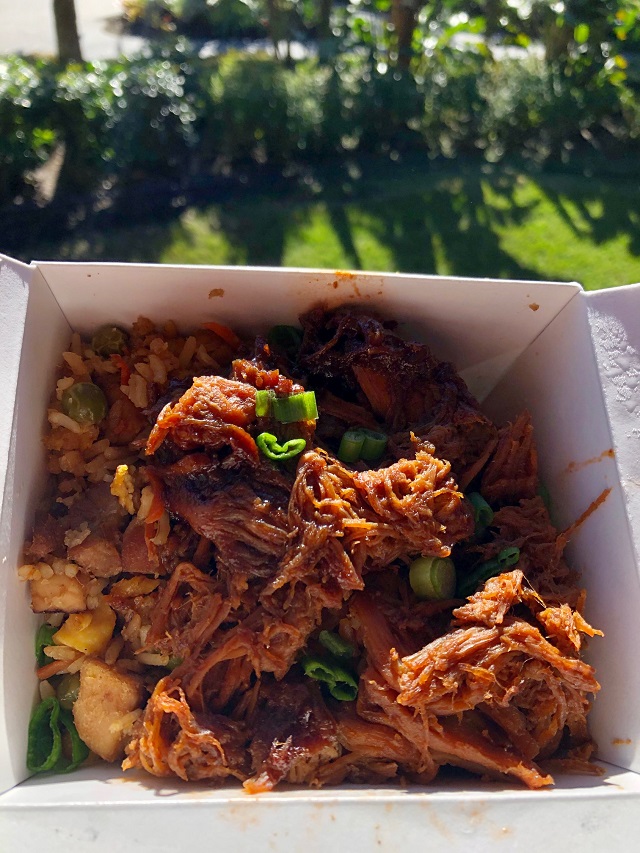 This fried rice dish is delicious. It has 2 different types of pork in the rice itself, and then it is topped with pulled pork. It is also chock full of eggs and vegetables. I have had it one time where the pulled pork was a bit spicy, but usually, it is just tangy and scrumptious.
I enjoy it so much that once when we were driving home from a stay at Art of Animation, I asked my husband if we could swing by and get a box of it to eat for lunch on the road. He got a Dole Whip out of the deal.
Aloha Pork Sandwich
This sandwich is served with delicious house-made chips or fries. The sandwich consists of pork, cheddar, Asian slaw, cucumbers, and tomatoes on a brioche bun. The sauce on the sandwich is a bit spicy, but the pork is savory and tangy.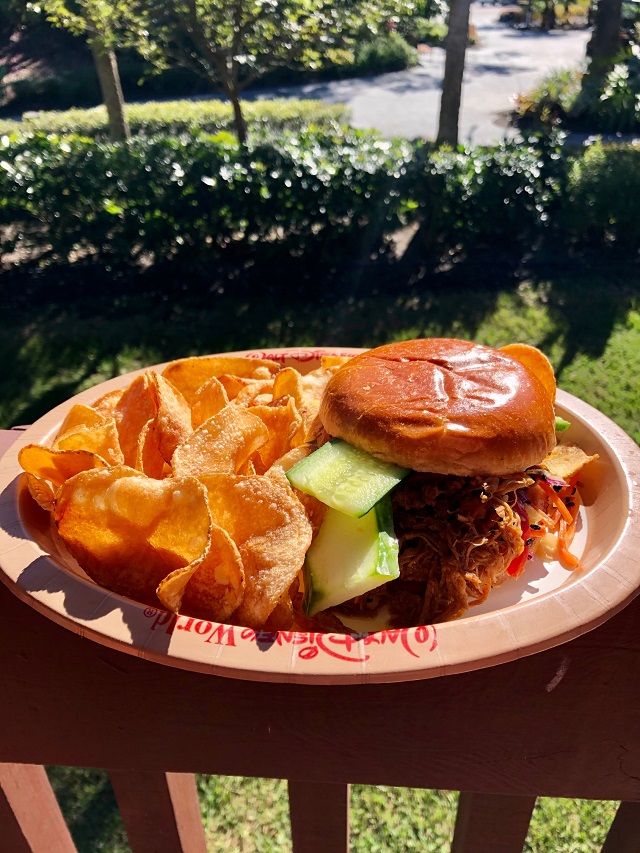 I usually order the rice, but my husband has let me try this when he orders it. I have been told it is one of the most popular menu items, and I can see why. If you enjoy pork, you will love this sandwich.
Pulled Pork Nachos
This is another very popular menu item at the Polynesian. These "nachos" are actually the house chips served with pulled pork, cheese, spicy mayonnaise, pico de gallo, and pineapple salsa. They are certainly big enough to share.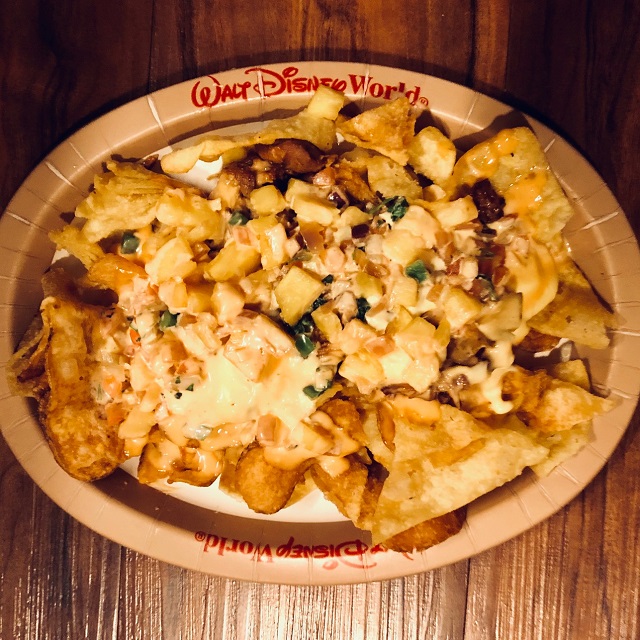 They are too spicy for me to eat much of, but the bite I had was tasty. I can see why people enjoy them. My husband liked his when he tried them.
Avocado Toast
If you are looking for a plant-based option, you might enjoy the avocado toast. It is not a vegan option as it does contain egg and dairy, but it is a fine meat-free choice.
The dish is comprised of toasted sunflower multigrain bread topped with a guacamole spread, egg with cheddar, arugula, cherry tomatoes, goat cheese, and a sour cream drizzle.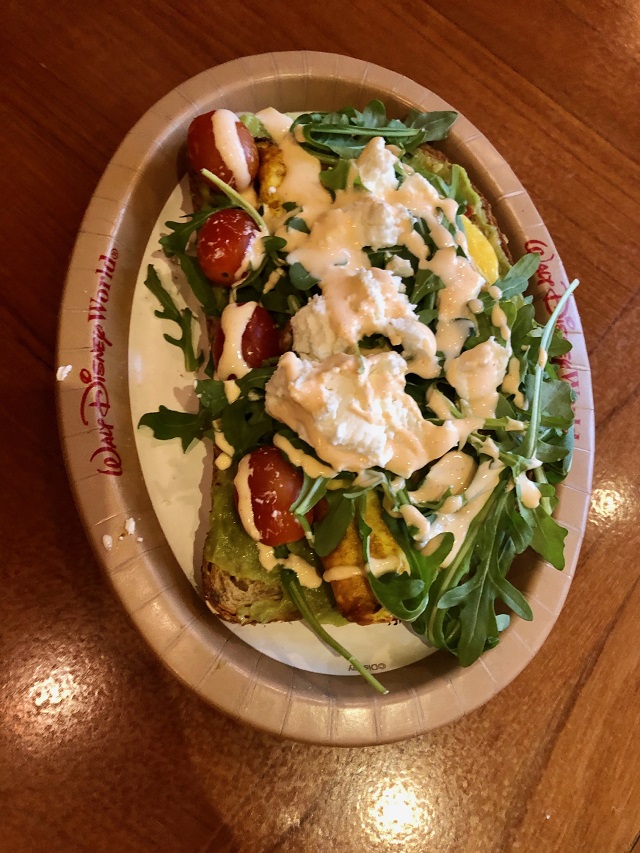 I am an avocado toast fan, and this is some seriously special avocado toast. It is flavorful and hearty. My husband really enjoyed this dish, too. It is a generous portion and is sharable if you are willing to share, that is.
Traditional Flatbread
Capt Cook's has several different flatbread options. My children shared a traditional cheese flatbread on a recent trip. My little girl really enjoyed it.
They shared a piece with me, and I liked it, but it was just a touch on the dry side. Still, it is a decent value, and at $9.99 is a bit less expensive than 2 kid's meals if your kids are water drinkers.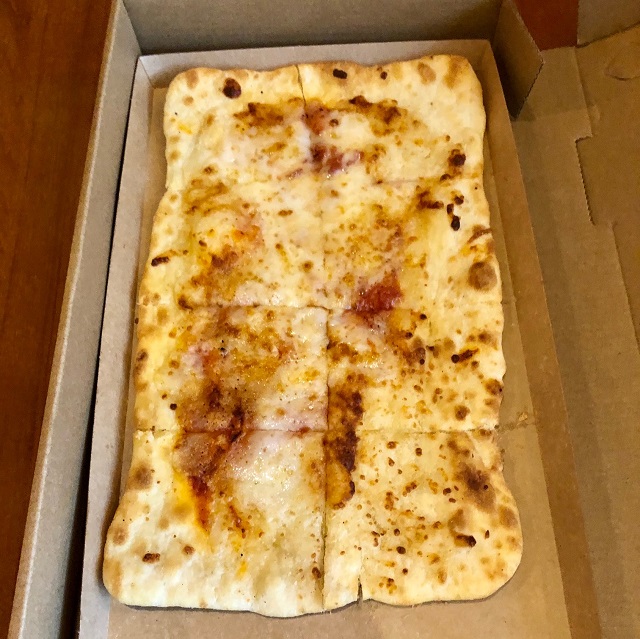 Kids Chicken and Pineapple Skewers
This is a dish from Mickey's Check Meals menu. We caved and substituted fries for one of the sides, but it is typically served with salad and apples. It also comes with a drink.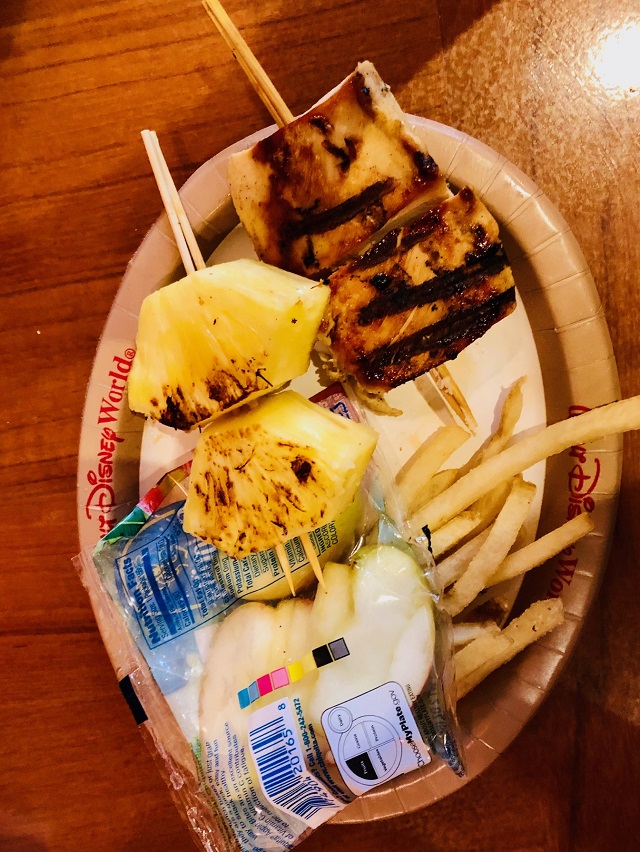 My kids automatically take interest in any food that is served on a stick, so the presentation is a plus. I tasted a little bite, and I thought the chicken was a little dry. However, the grilled pineapple was yummy. The kids enjoyed it. The one thing I wish is that they served the bags of grapes instead of apples because my kids prefer those.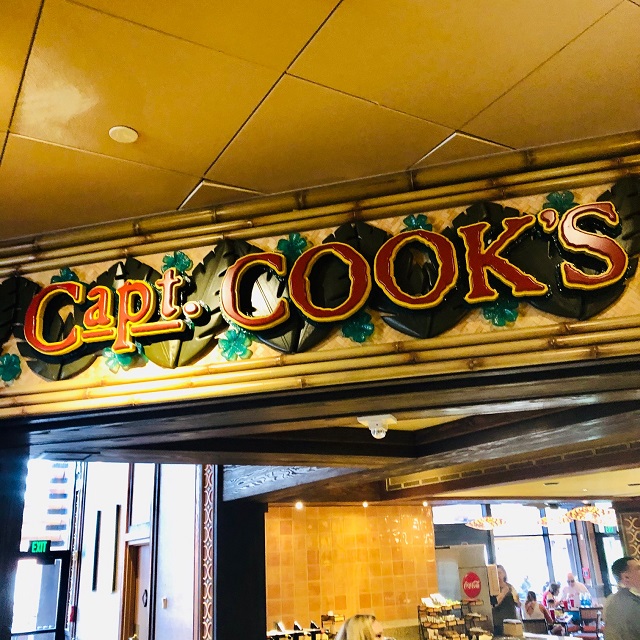 Overall, Capt Cook's is a treat. If you are staying at the Polynesian, you can dine indoors, take it to your room, use the outdoor seating area, or even have it pool-side. If you are not a Polynesian guest, but you find yourself wanting to take a lunch or dinner break outside of the Magic Kingdom, it is easy enough to get to.
Have you ever tried Capt Cook's? Join the conversation on the Kenny the Pirate Facebook page by clicking here or share by clicking the Facebook button below.
Are you planning a vacation? Reach out to our trusted travel agency sponsor Authorized Disney Vacation Planner
Mouse Class Travel
!