Great news as a fan favorite character dining experience has just been announced. Read on to learn more of this exciting announcement!
Character Dining Experiences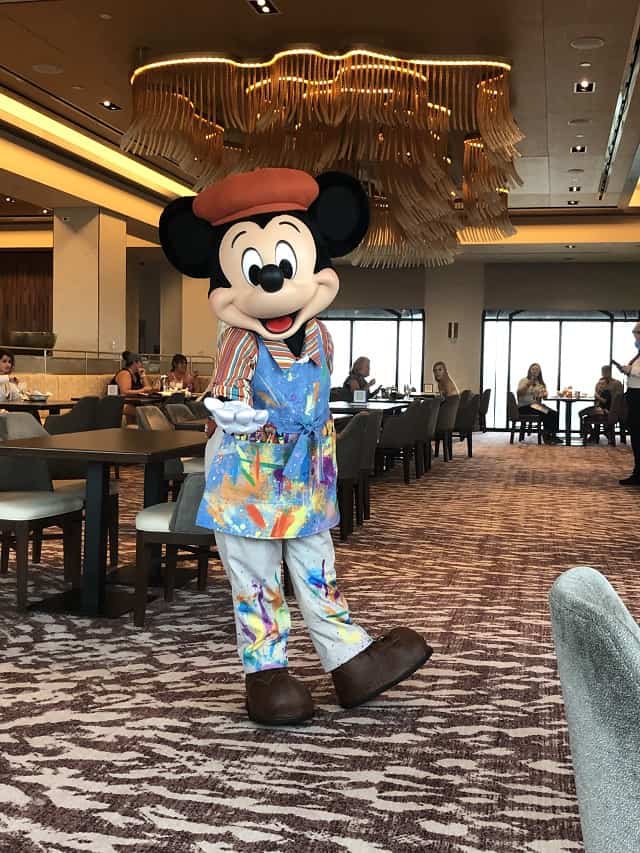 It comes with no surprise that we get very excited when we hear of the reopening of restaurants around the parks, but it is a joyous occasion when we hear of character experiences coming back!
Just last week during my visit to Walt Disney World with my husband, we were able to experience the new Minnie Seasonal Character Dining Experience at Hollywood and Vine at Disney's Hollywood Studios.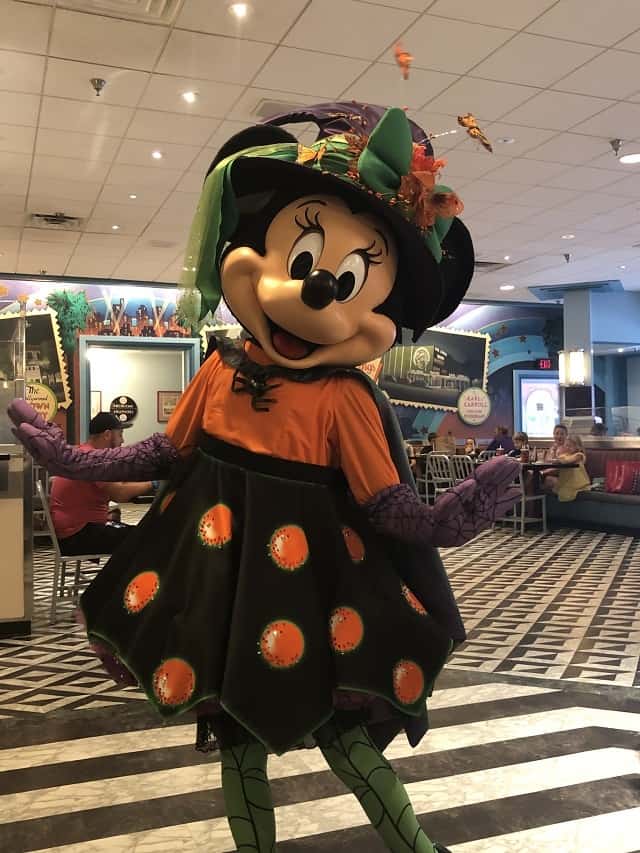 You can read my spooktacular review here!
Other character dining experiences that are currently available at the parks at the moment are at Topolino's Terrace and Garden Grill. Be our Guest also includes the Beast.
Character dining experiences may look a bit differently than they did in days past.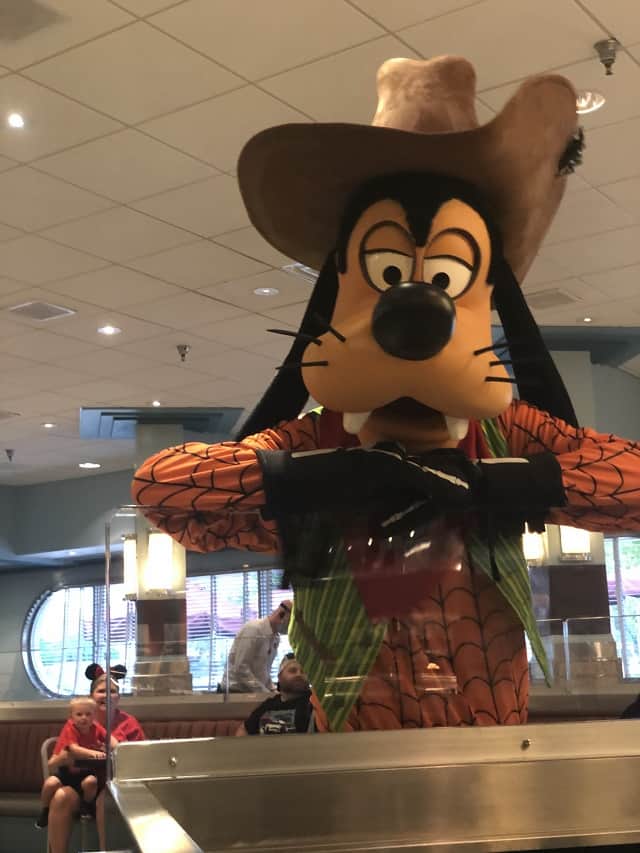 However, presently each of the characters make their way around to each table interacting from a socially distanced space.
Chef Mickey's Breakfast Coming Soon!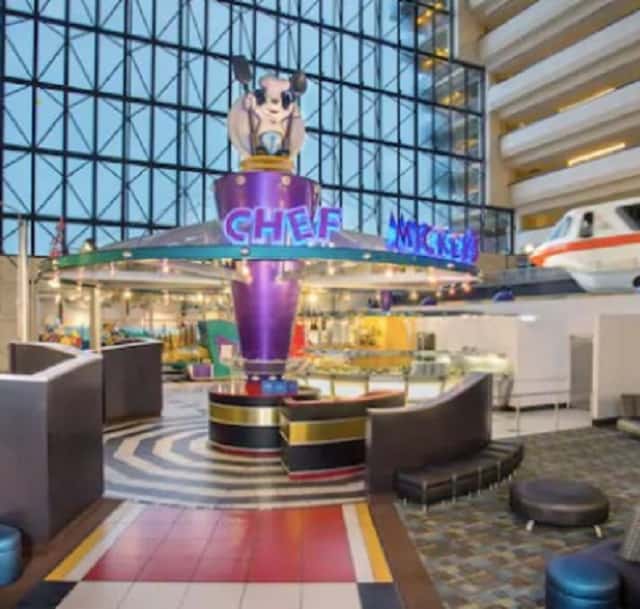 Mickey Mouse and his friends will soon be returning to breakfast at Chef Mickey's restaurant located inside Disney's Contemporary Resort.
Guests will be able to savor a new delectable menu inspired by their favorite dishes.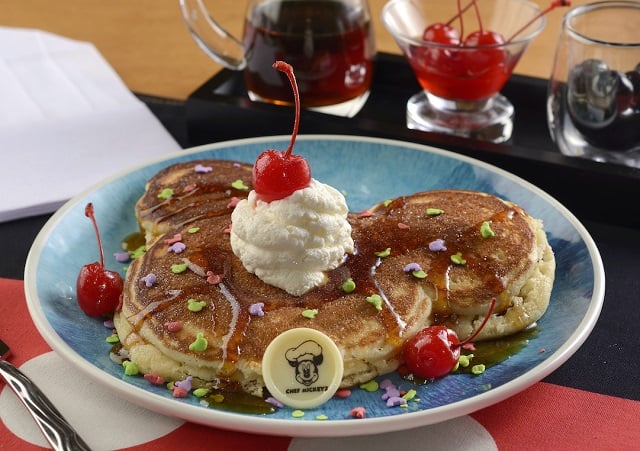 One of the new favorite breakfast items will include Mickey's "Celebration" Pancake which will feature "whipped cream, celebration sprinkles, shimmering pixie dust and more."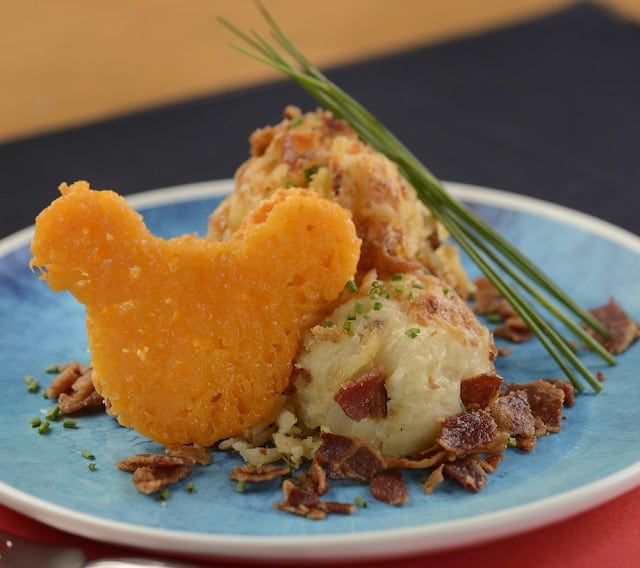 If your taste buds are looking for a more savory sensation you may want to try the new "Loaded" Potato-Cheese Casserole which is topped with smoked bacon crumbles and chives.
Lastly, what is breakfast without indulging with a plate of French Toast?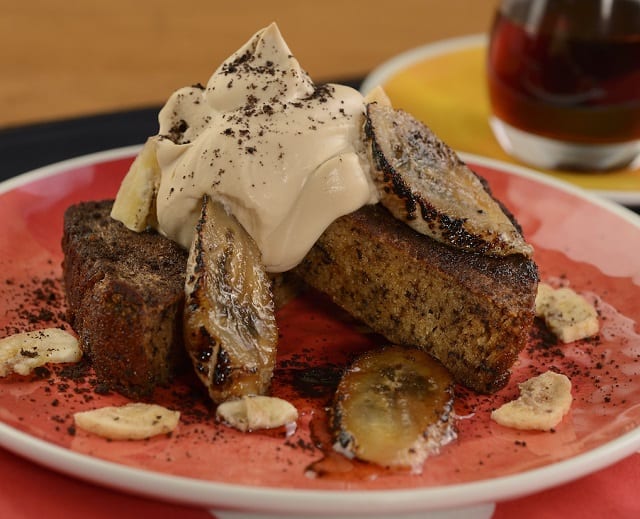 If this suits your fancy you will not want to miss Goofy's Banana Bread French Toast which combines banana bread baked in zesty orange-scented French toast batter, topped with Espresso-mascarpone cream, toasted bananas and chocolate crumbles.
Sounds delicious, doesn't it?
If you are anything like me, you will have quite the difficulty of having to select from the three items, but do not fret, as you will be able to taste all of them as part of an all-you-care-to-eat family style feast with other traditional favorites!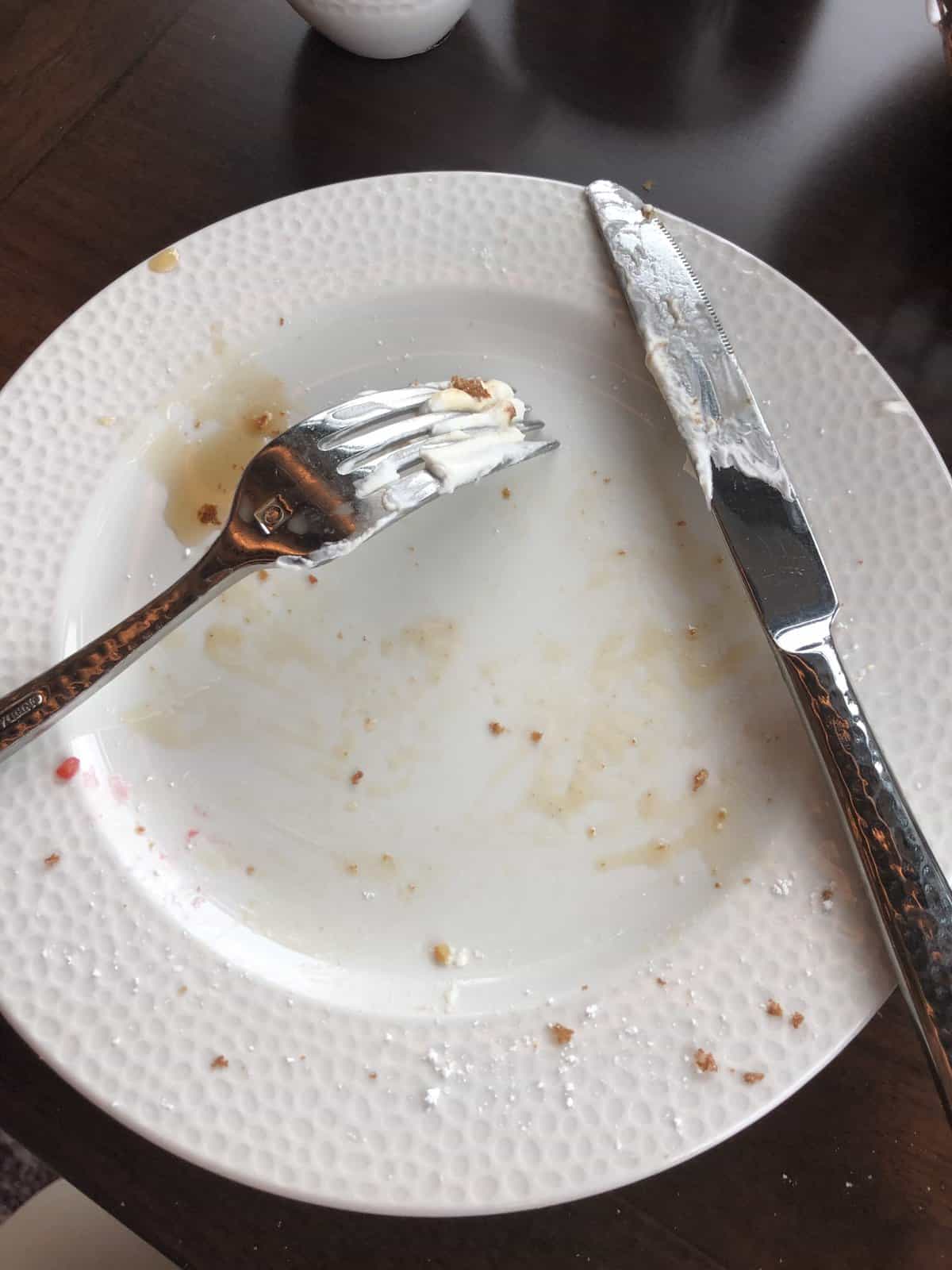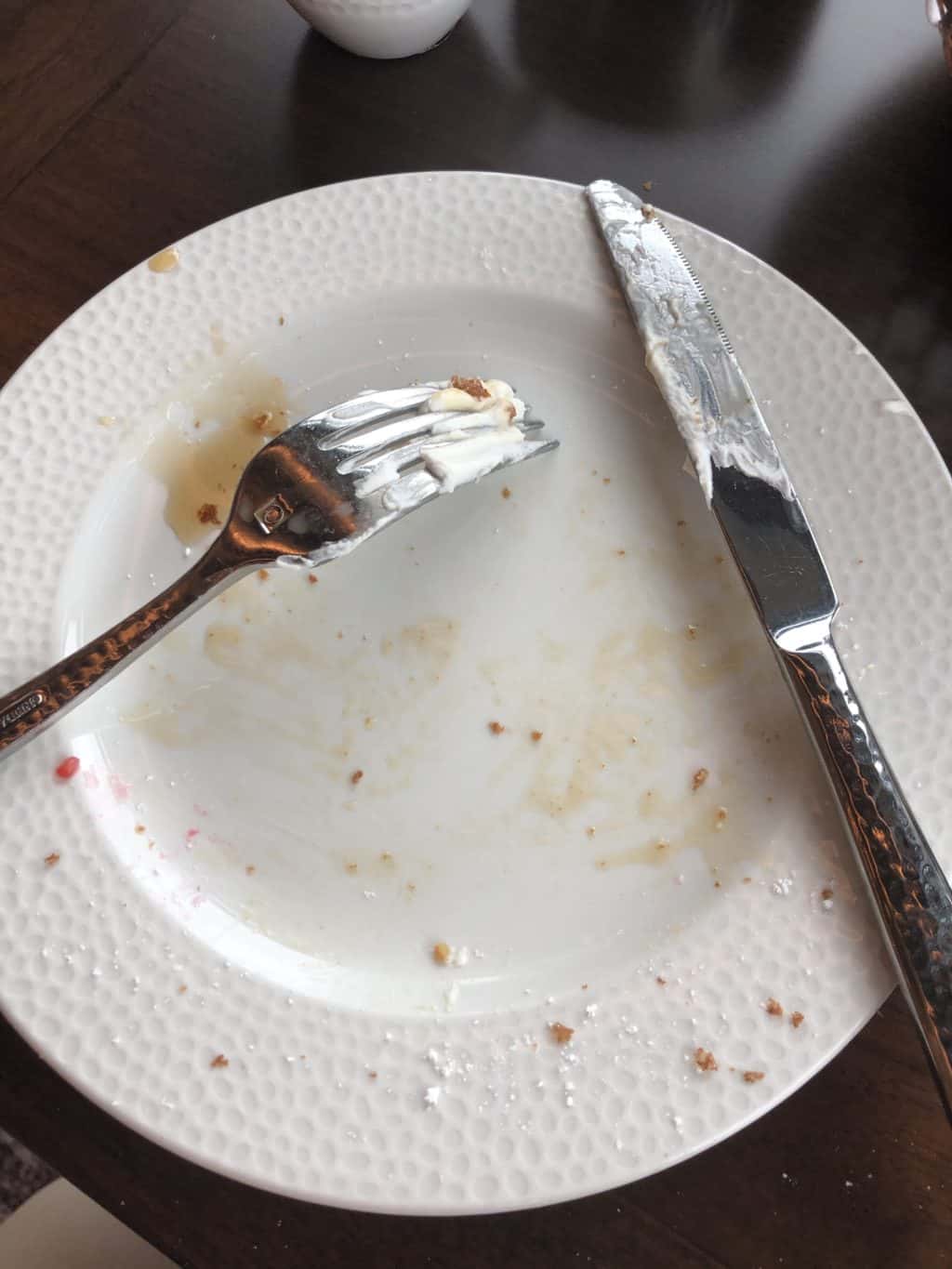 Problem solved!
Socially Distanced Characters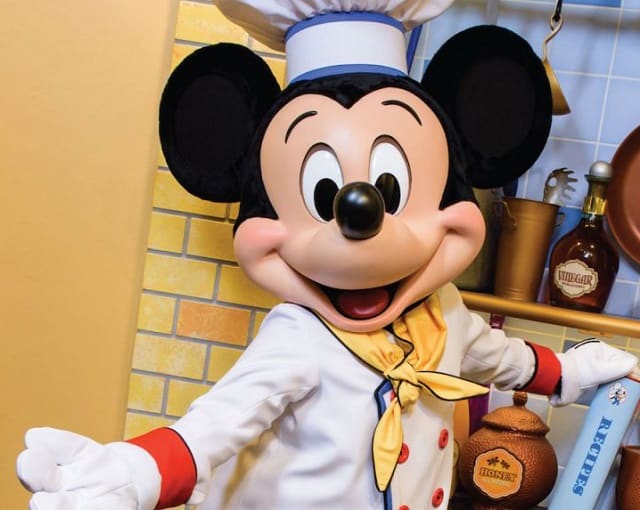 As mentioned in my review from Hollywood and Vine, the only part that I felt was missing from character interactions was the close proximity for family pictures and autographs.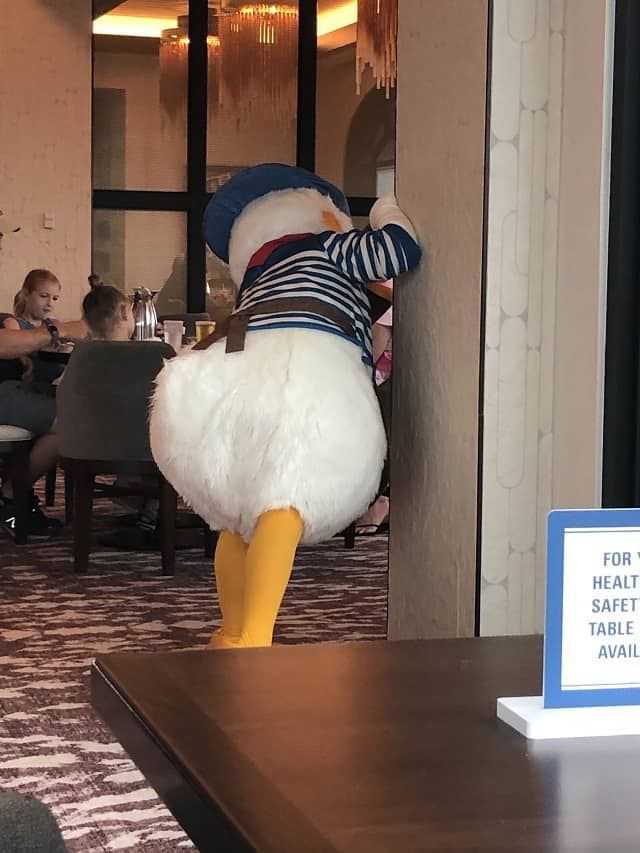 Did I miss those aspects of the character dining?
I did but not as much as I thought I would as the socially distanced character dining experiences were great, and I felt the same love for the characters and experience as we did before!
In fact, we also enjoyed and experienced Topolino's Terrace during our visit.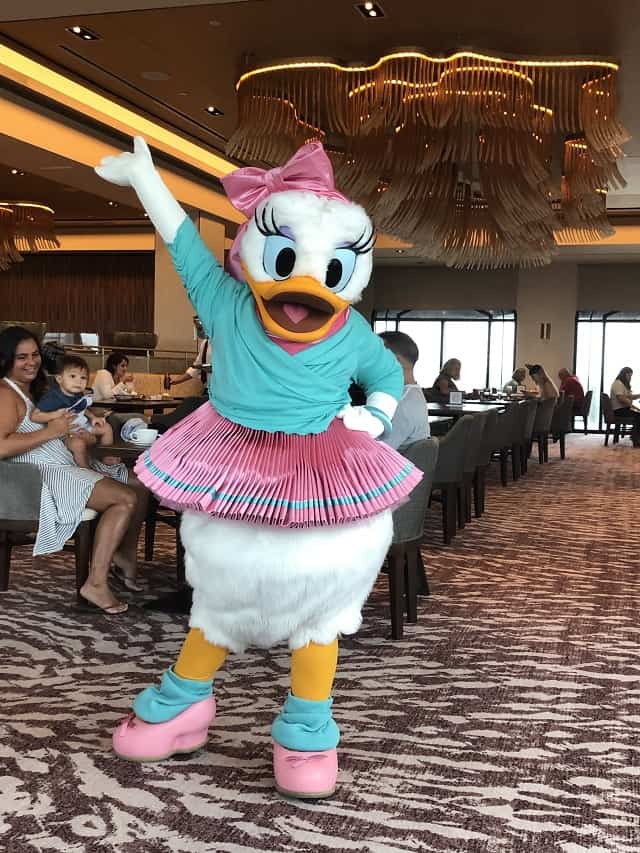 I had certainly missed seeing Mickey and all of his friends!
Reservations
Chef Mickey's Breakfast with Mickey and friends will begin on December 16, 2020 at Disney's Contemporary Resort.
Reservations for Chef Mickey's character breakfast will open on October 17, 2020.
Additionally, Disney Resort hotel guests can make reservations up to 60 days in advance plus the length of their stay (up to 10 days).
Will you be making a reservation for this new character dining experience? Let us know in the comments on Facebook and in our Facebook group.