There are so many options for you to enjoy at Disney's Flower and Garden Festival. However, there is one booth you may want to skip.
Flower and Garden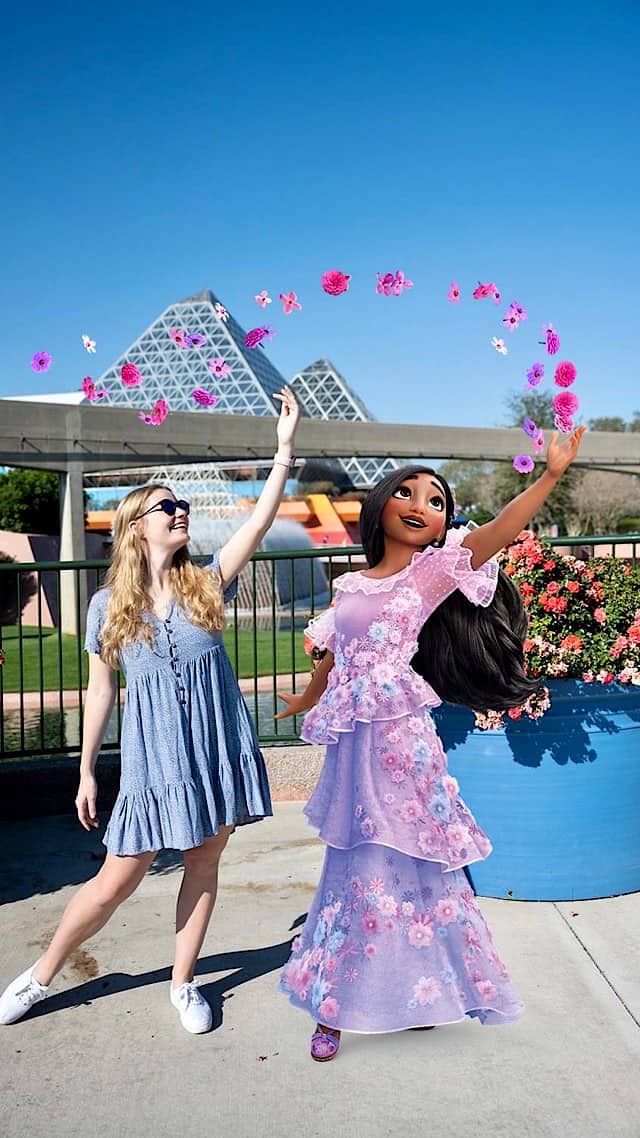 There is something for everyone at this festival with beautiful topiaries, a peaceful butterfly garden, a fun scavenger hunt, the Garden Rocks concert series, and of course, great outdoor kitchens.
This year, over 15 Outdoor Kitchens are blooming with the freshest flavors and ingredients that are sure to be bursting with flavor. You can check out a full listing of the 50 new food and drink options at this year's EPCOT International Flower and Garden Festival HERE.
Haven't visited yet? No worries! There is still plenty of time to enjoy all this festival has to offer as it runs through July 5, 2023!
Lotus House
The Lotus House is located in China. Here you will find:
Food Items:
Spicy Mala Chicken Skewer with creamy peanut sauce
House-made Cheesy Crab Wontons
Pan-fried Vegetable Dumplings
Beverages:
Classic Bubble Milk Tea (Non-alcoholic)
Cherry Blossom Pilsner Draft Beer
Kung Fu Master: Tito's Vodka, Triple Sec, mango, orange juice, and soda water
Tang Dynasty: Jose Cuervo Especial Tequila Gold, light rum, strawberry, piña colada mix, soda water, and white boba pearls
Tropical Moon: Smirnoff Vodka, Triple Sec, passion fruit, soda water and white boba pearls (New)
Review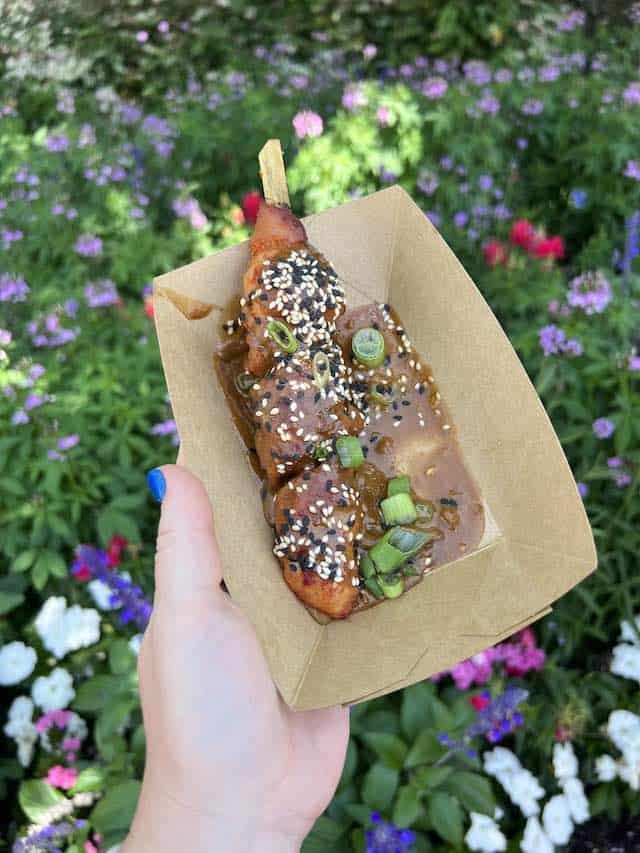 When I visited the Lotus House I tried the Spicy Mala Chicken Skewer with peanut sauce and the House-made Cheesy Crab Wontons. Both options looked liked they would offer a ton of flavor.
The first thing I tried was the Spicy Mala Chicken Skewer. Upon the first bite, the only thing I really noticed is that it was cold – like this piece had not been left under the warming lamps like it should have.
Although it was cold, the flavors were not bad. However, I did not find it spicy. I do like spicy food, and I did not feel like this brought the heat. I did enjoy the peanut sauce; it did offer up a great flavor and the chicken was moist. It also had plenty of sauce, so I was happy to see that.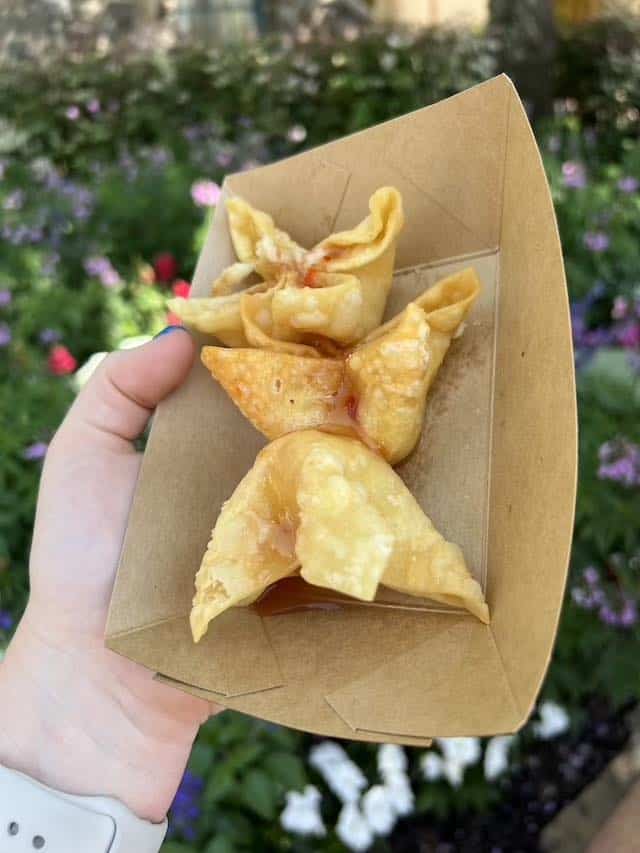 I then gave the House-made Crab and Cheese Wontons a try. You can check out Kate's review on them HERE.
I was really hoping to love these, but found them to be only okay. These didn't offer up anything more than a crab rangoon at your regular Chinese takeout. I'm not sure how, but I was expecting a little something more. Just like the chicken, I did enjoy the sauce. I do wish it had just a bit more sauce to dip those last bites in.
This booth was okay, but I wouldn't go out of my way for it. The food was decent, but I did not find it worth waiting in a long line for.
These were warm, but not piping hot either, but still enjoyable to a point. I definitely enjoyed this item more than chicken, but neither one is a must eat again. I wouldn't make a special stop at this booth unless there was absolutely no line. Hopefully, I just caught this booth on an off day, as Kate had much better luck.
Have you had anything from the Lotus House? Did you have a similar experience or did you have delicious food that you want again and again? Let us know in the comments below!