Fantasmic! showtimes continue to be delayed after a fire broke out during the show. When will this show finally be returning?
Fantasmic!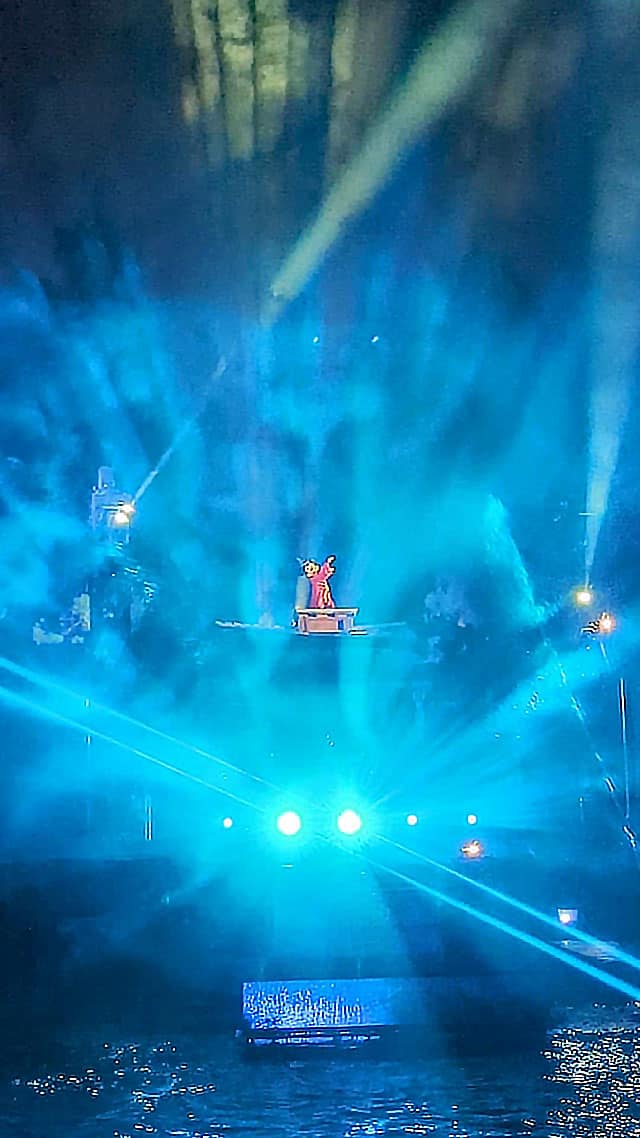 Fantasmic! is a nighttime show performed at Disneyland Park in Disneyland and Hollywood Studios in Disney World. The premise of the show is that Mickey is transported into a dream where he dances along with music, lighting effects, and pyrotechnics. Various characters and scenes from popular Disney movies are part of the sequence as well.
The show takes a bad turn as Mickey is asked to enter the darker realms of his imagination. Maleficent turns out to be the mastermind behind the trap as she wishes to take over Mickey's dream. Various villains are part of this sequence as he fights the evil dragon.
The overall story is the same for both Disneyland and Disney World, with a only a few minor differences involving the show scenes. Overall, the show is so amazingly done. The storyline has plenty of excitement and drama, and the visual features will keep your attention.
Take a look at Monica's review HERE regarding the difference between both. A review of the dining package can also be found HERE.
Fire Breaks Out!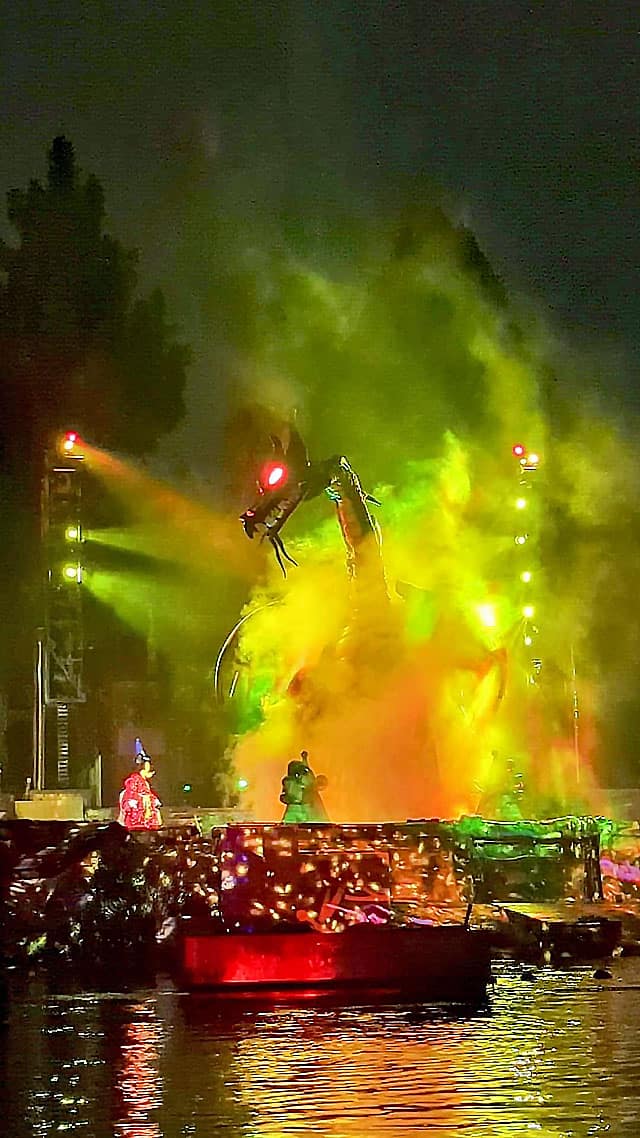 A fire broke out unexpectedly during a Saturday night showing of Fantasmic! in Disneyland. Fire is used each night during the show, and it is usually a well-controlled special effect.
However, during a performance that took place on April 23rd, during Mickey's fight with the dragon, something unexpected occurred. The Maleficent dragon caught fire, and flames eventually engulfed it.
Disneyland Park Cast Members acted to evacuate the show as well as the surrounding areas. The Anaheim Fire Department responded to the scene as well. It looks as if substantial damage has occurred.
Shortly after, Disney released a statement that also affects Walt Disney World. You can read about that HERE.
Another Update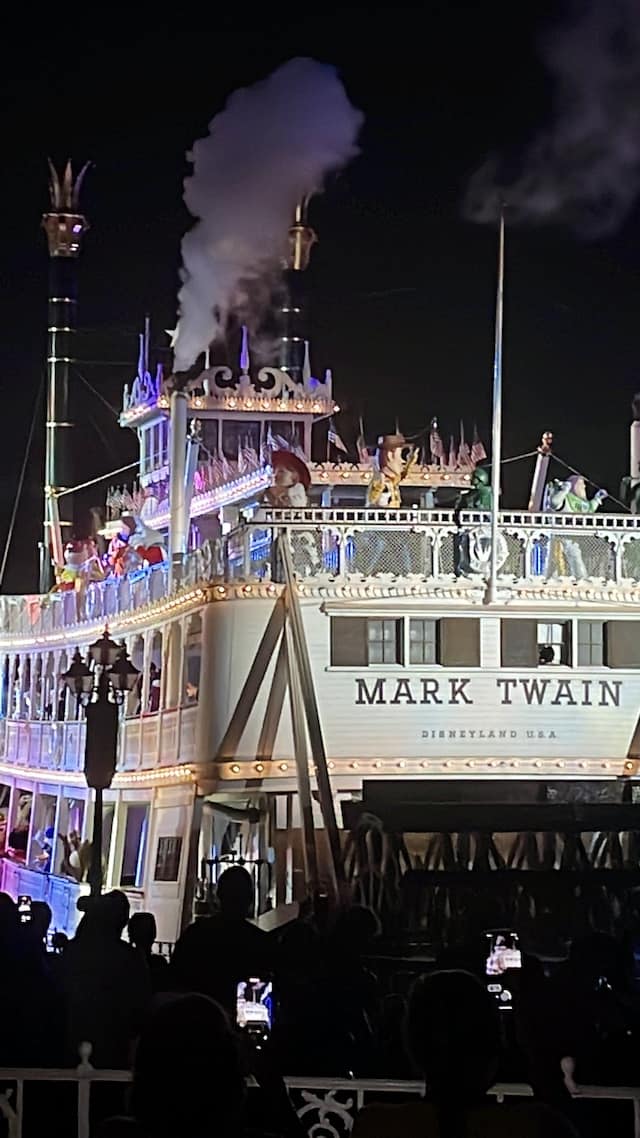 Disney confirmed last week, showtimes for Fantasmic! would remain paused until at least May 14th. Tonight, we have received yet another update for showtimes.
Performances of Fantasmic! at Disneyland continue to be delayed until at least May 28th. Disney released the following statement on their website:
Performances of Fantasmic! are currently paused. We know our Guests love and miss Fantasmic!, and Disneyland Resort teams are working hard to assess when we can bring back an adjusted show as quickly and safely as possible.
Showtimes of Fantasmic! at Disneyland continue to be delayed until at least May 28th
Fantasmic! runs on the weekends only and then moves to a nightly calendar during peak seasons. We are hopeful the show will return as soon as it's safe for everyone.
Do you enjoy watching Fantasmic! Do the delays affect any of your travel plans? Share your thoughts in the comments below or share this post with a friend.