Take a look at when your favorite band performs at EPCOT's Flower and Garden Festival so you won't miss them.
Garden Rocks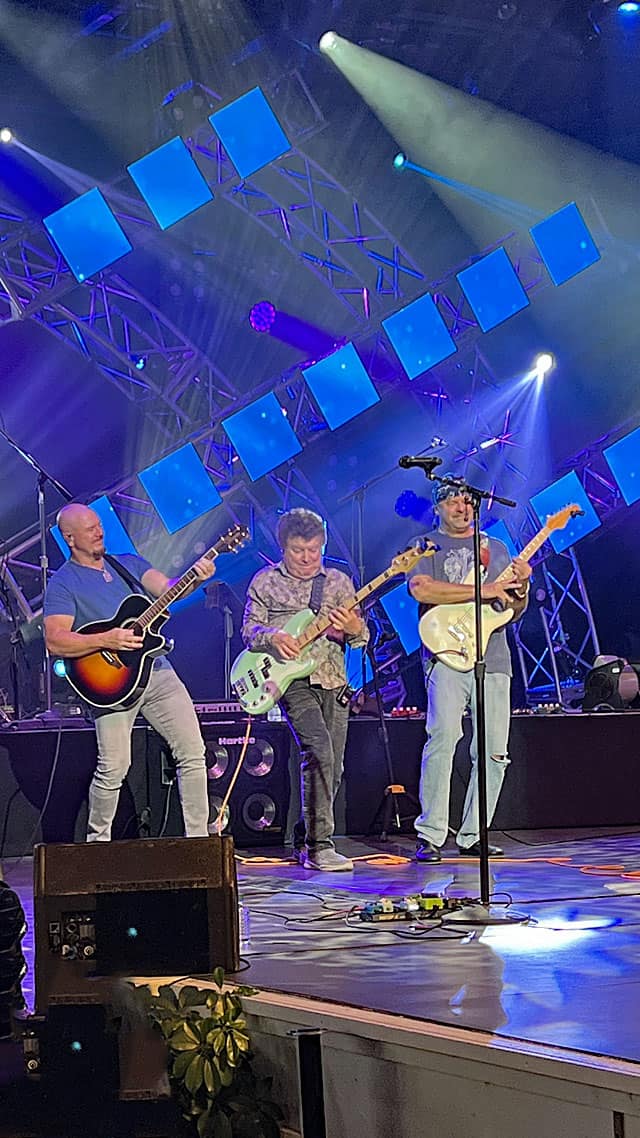 Get ready to rock with the Garden Rocks Concert Series returning to the EPCOT International Flower & Garden Festival this March! This is seriously my (Susan) favorite festival. Garden Rocks features internationally recognized artists performing Friday-Monday and showcases local Orlando talent on Tuesday-Thursday at the America Gardens Theater!
Get ready to rock at EPCOT's Flower and Garden Festival starting next month.
The series is jam-packed with talent from returning favorites like The Pointer Sisters, Simple Plan, and the Plain White T's, along with fresh talent like legacy guitarist AJ Croce and GRAMMY award-winning Switchfoot. So many amazing diverse music styles in one festival.
March Bands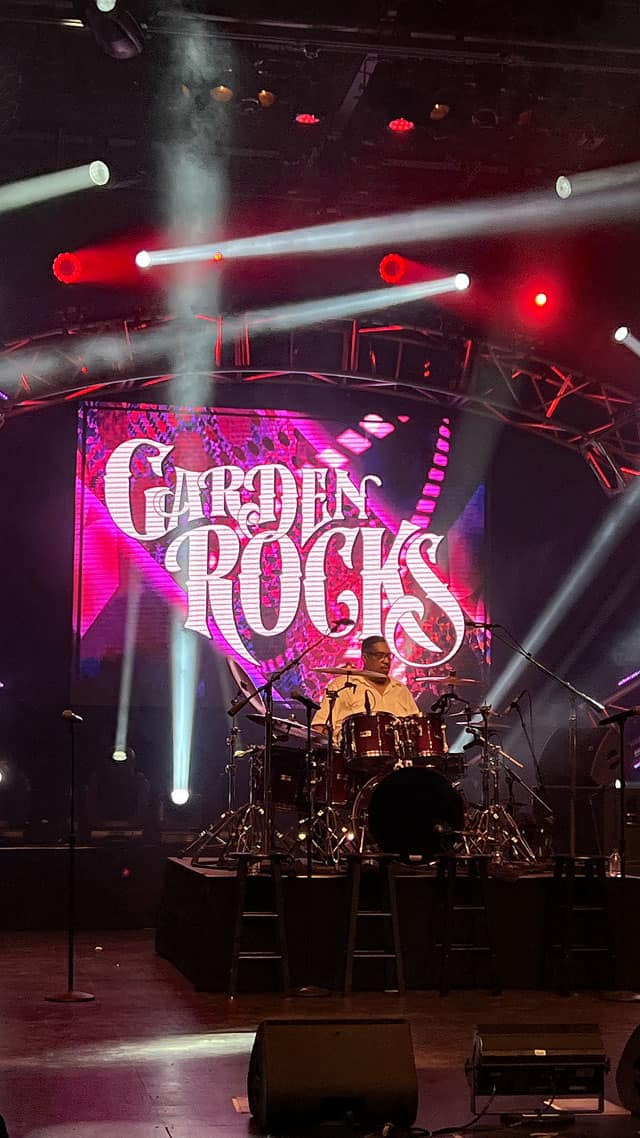 Don't miss the former Journey lead singer in March along with other popular bands!
March 3-4 – Journey former lead vocalist STEVE AUGERI
March 5-6 – Daughtry
March 10-11 – Tommy DeCarlo
March 12-13 – Smash Mouth
March 17-18 – Mike DelGuidice
March 19-20 – Blue Oyster Cult – NEW
March 24-25 – Berlin
March 26-27 – The Pointer Sisters
March 31 – Luis Figueroa – NEW
April Bands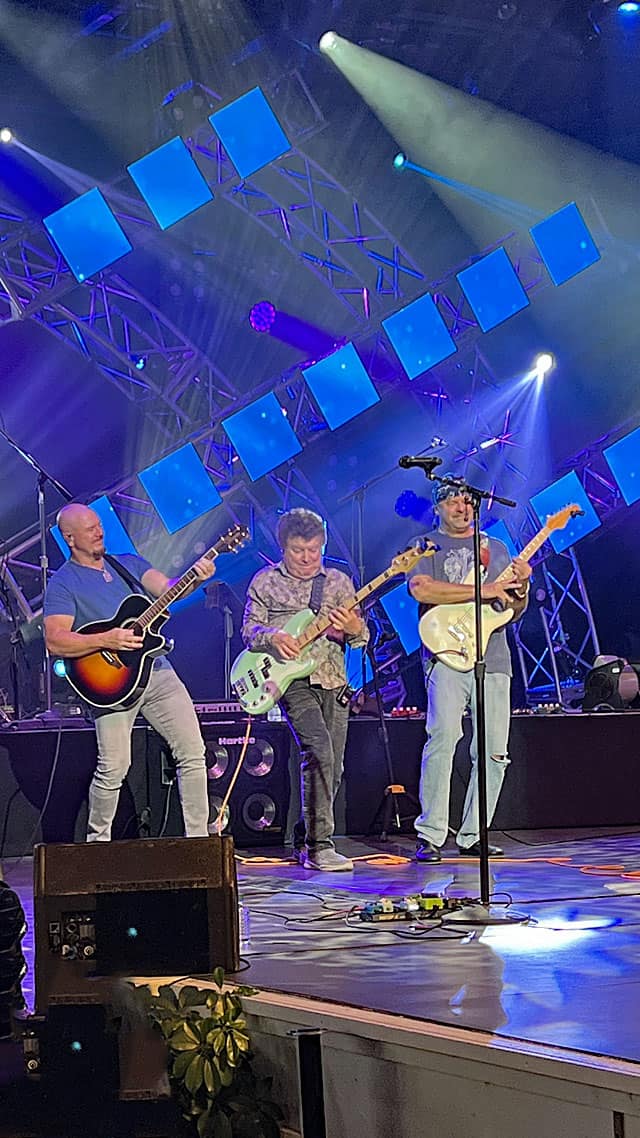 If you plan to visit during April, don't miss these bands. I (Susan) really enjoyed Ambrosia last year with Peter Beckett.
April 1-2 – Piso 21 – NEW
April 3 – Melinda León
April 7-8 – STARSHIP featuring Mickey Thomas
April 9-10 – Don Felder, formerly of the Eagles
April 16-17 – Switchfoot – NEW
April 21-22 – A Flock of Seagulls
April 23-24 – Jo Dee Messina
April 28-29 – Ambrosia with Peter Beckett, The Voice Of Player
April 30, May 1 – Kool and the Gang
May Bands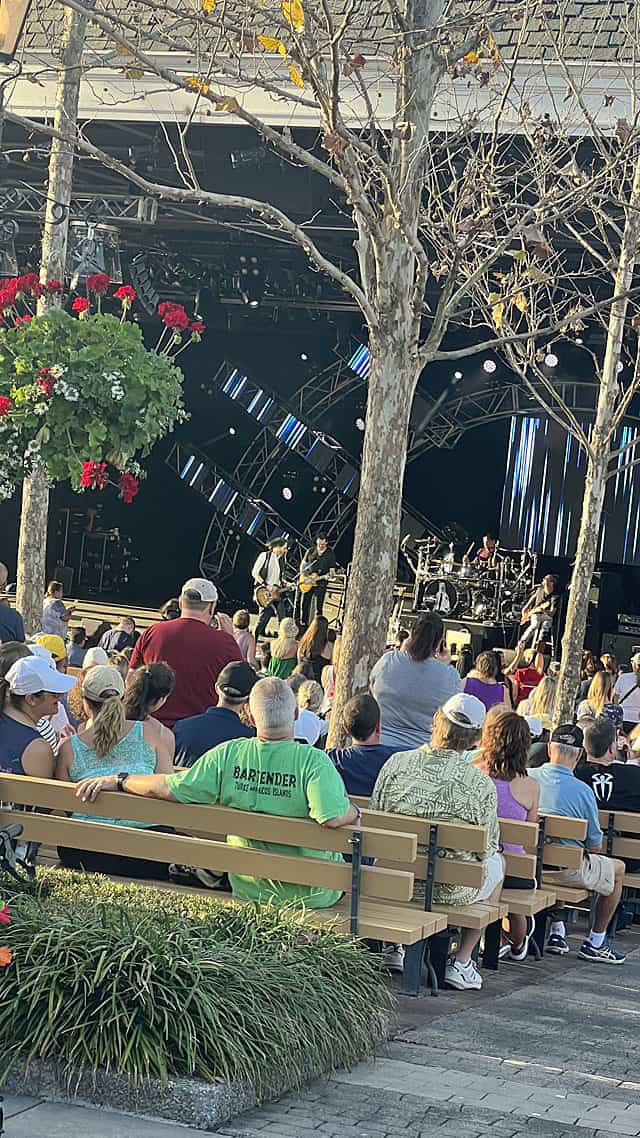 In May, check out classic rock bands such as ELO and Rick Springfield or Christian performers Casting Crowns.
May 5-8 – Herman's Hermits starring Peter Noone
May 12-15 – The Orchestra starring former members of ELO
May 19-20 – A.J. Croce: Croce Plays Croce – NEW
May 21-22 – Casting Crowns – NEW
May 26-27 – Jason Scheff, longtime lead singer of Chicago – NEW
May 28-29 – Rick Springfield
June Bands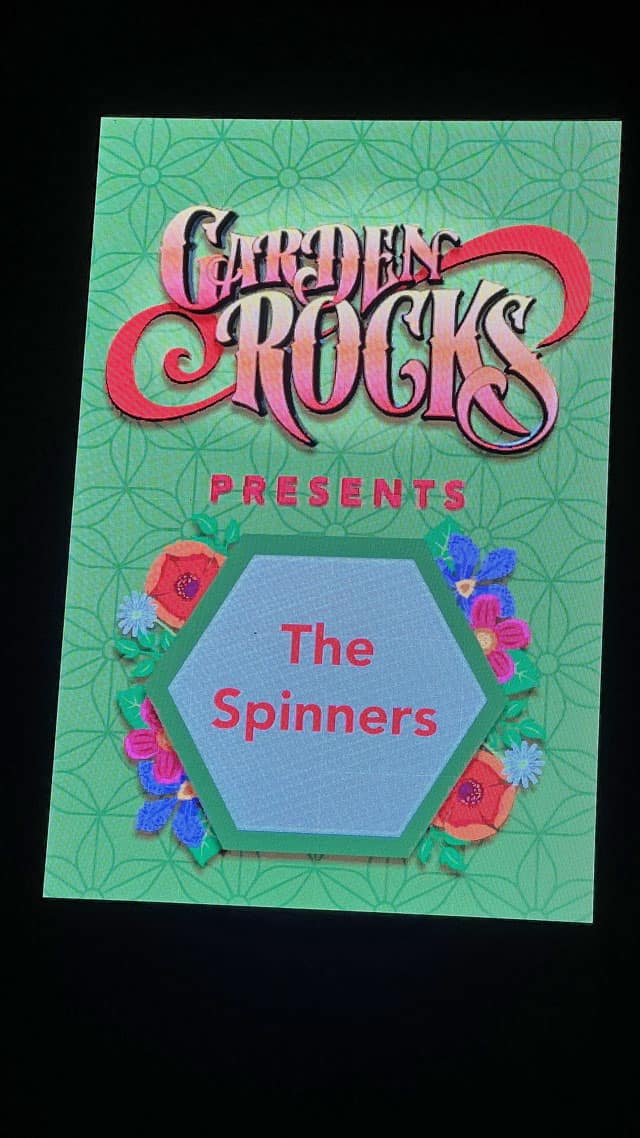 Last, but certainly not least, don't miss groups such as The Spinners and The Commodores in June.
June 2-5 – Plain White T's
June 9-10 – The Spinners
June 11-12 – The Commodores
June 16-17 – Vertical Horizon
June 18-19 – Tony Orlando
June 23-26 – Simple Plan
June 30, July 1 – Living Colour
July 2-3 – Wang Chung
If you have your heart set on seeing one of these performances with excellent seating, consider booking a dining package. Check out our review to see if they're worth it HERE.
Will you attend this year's Flower and Garden Festival? Which one of these bands are you looking forward to listening to? Please share your thoughts in the comments below and share this post with a friend.