It seems Disney offers dining packages for just about every kind of entertainment. But, are they really worth it?
EPCOT Entertainment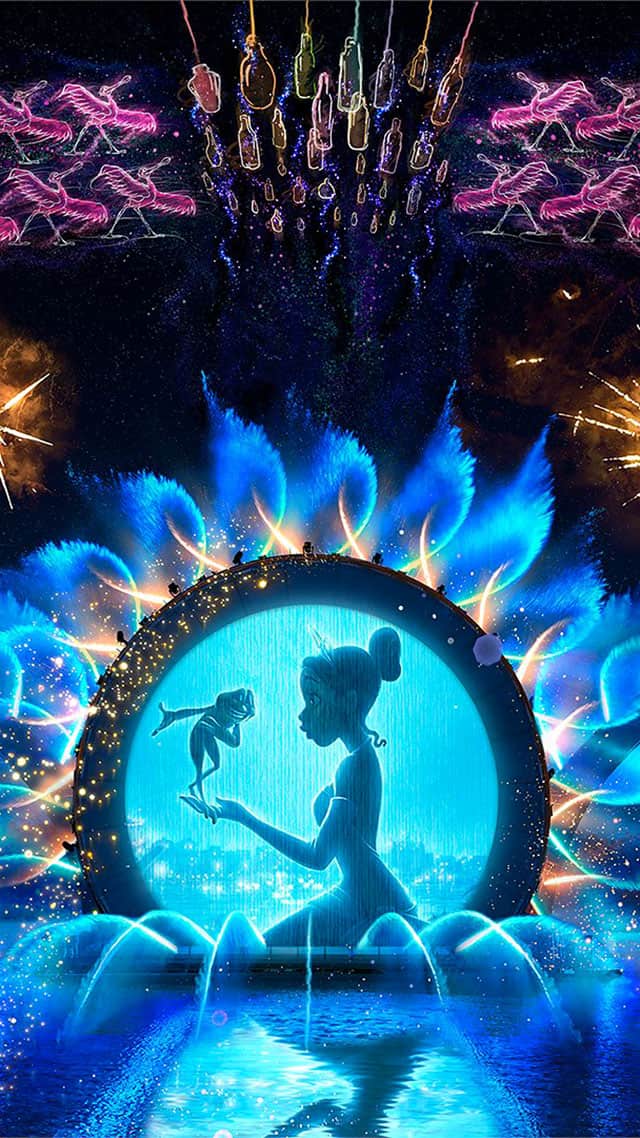 With each EPCOT festival, Disney gives guests a variety of entertainment. Not only that, but EPCOT has the BEST nighttime show right now! With all of these, Disney offers an option to purchase a dining package in exchange for guaranteed seating. But, do you really need it? Take a look and see if you agree with my (Susan) thoughts.
Festival of the Arts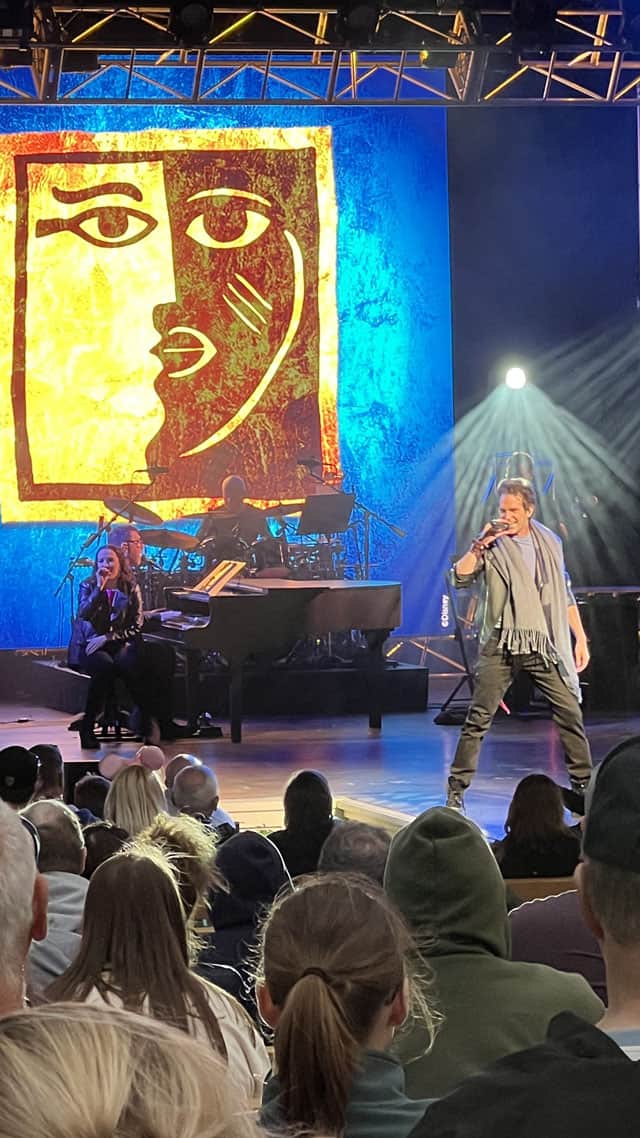 The International Festival of the Arts at EPCOT runs mid-January through late-February. This festival has just a little bit of everything including, art, food menus and entertainment. Guests enjoy creative colorful cuisine too! Not only that, but this year the Disney on Broadway Concert Series returned! For a full lineup of the artists that performed, read HERE.
Disney on Broadway showcases the performing and musical arts with shows each night of the festival. These performers really wow the crowd with their energy and catchy Disney Broadway tunes.
Every night at the American Gardens Theater, two Broadway stars take the stage to perform hit songs from Disney Broadway productions. Performances take place at 5:30 pm, 6:45 pm, and 8:00 pm and last approximately 30 minutes.
International Flower and Garden Festival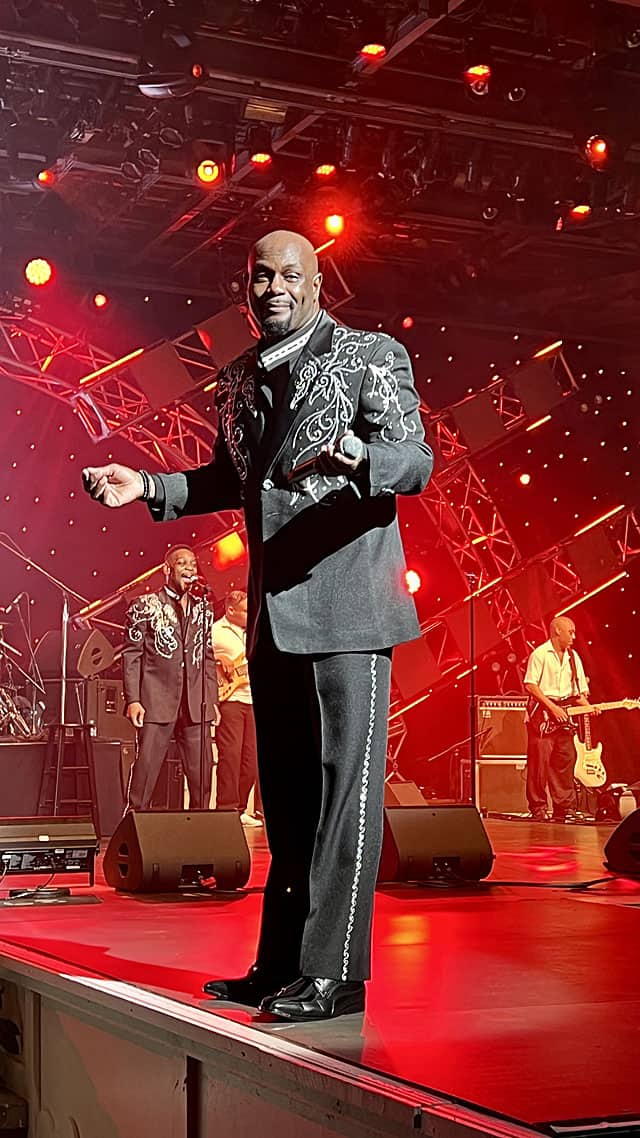 International Flower and Garden Festival runs from the beginning of March until the beginning of July. It's the most beautiful of all Epcot's festivals. Step into brilliant gardens, themed topiaries, a rockin' concert series called Garden Rocks, magic bands, merchandise, and Spaceship Earth light show HERE.
Internationally recognized artists returned this year at the America Gardens Theater stage Friday-Monday for the first time since Disney shut down in 2020. In addition, local Orlando bands performed Tuesday-Thursday. The series features something for everyone. Check out returning favorites like The Guess Who, Rick Springfield and Simple Plan and other favorite 80's and 90's bands.
Check out our complete guide to EPCOT's 2022 Flower and Garden Festival HERE.
Food and Wine Festival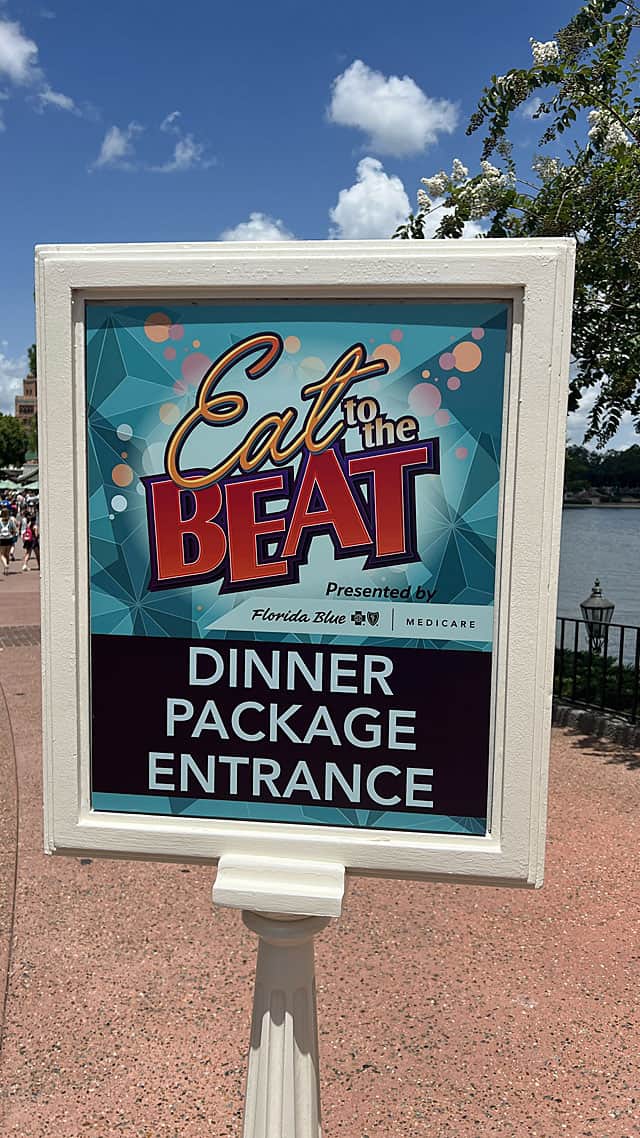 The International Food and Wine Festival also returned to Epcot this year! It runs mid-July through mid-November.This is one of my (Susan) favorite festivals! Like previous years, the festival includes food booths, concerts, fun activities, and cool merchandise!
Not only that, but Spaceship Earth lights up the sky with a new nighttime display synchronized to Beauty and the Beast's "Be Our Guest." Take a look at the cool video HERE. And, don't forget the unique magic shots here for a limited time.
In addition, Disney brought back the popular Eat the the Beat Concert series. A variety of performers will take the stage at the America Gardens Theater on select nights throughout the festival. Shows run at 5:30, 6:45, and 8:00 nightly at the American Gardens Theater.
Festival of the Holidays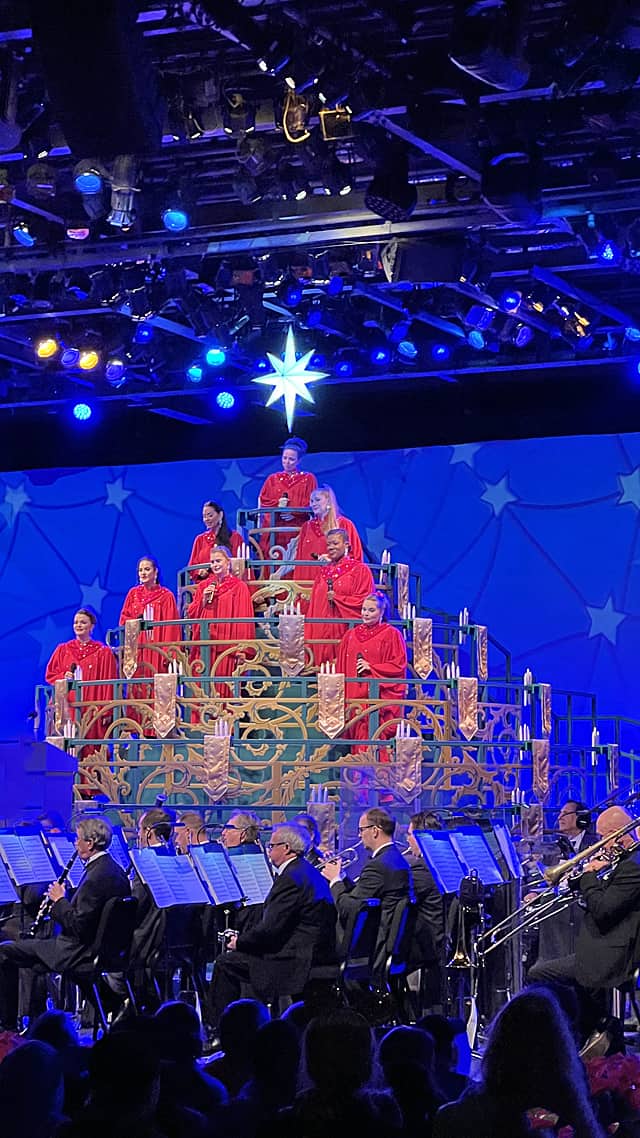 Epcot EPCOT's Festival of the Holidays returned in 2021. It runs from the end of November through the end of December. Not only that, but the Living with the Land will receive its holiday overlay returned and the World Showcase storytellers shared stories from their respective countries along with the Canadian Holiday Voyageurs and their musical memories across the Great White North and Chinese Lion Dances.
With the Festival of the Holidays, comes the Candlelight Processional. Disney's Candlelight Processional is a time-honored tradition of the retelling of the Nativity Story. Originally beginning at Disneyland in the 1950s, the processional has expanded to include Epcot. You can read more about its rich history HERE. For a list of last year's narrator's, read HERE. There is a full band, large chorus, celebrity narrators along with amazing instrumentalist.
Harmonious Dining Package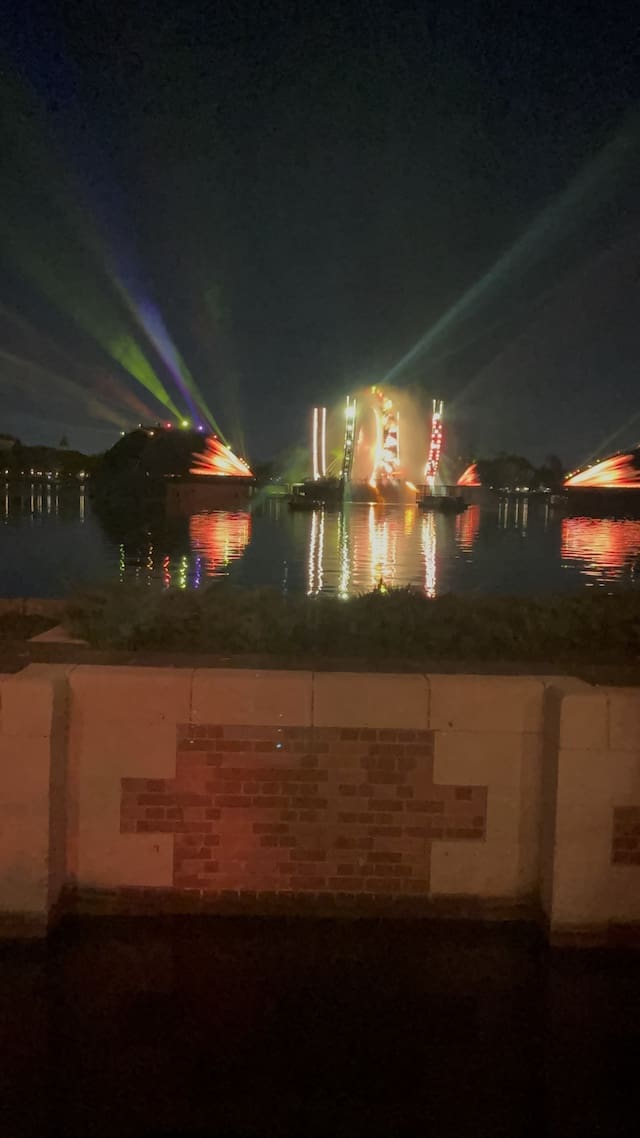 With Disney's 50th Anniversary, EPCOT brought a new night-time show to the World Showcase Lagoon. In this show, guests are treated to a magnificent cultural symphony, dramatizing the unifying power of story and song.
Walt Disney World offers 2 Fireworks Dining Packages to enjoy Harmonious. First, enjoy the show from Rose & Crown's outdoor waterfront patio. The package includes a prix-fixe menu including one appetizer, entree, dessert platter, and unlimited beverages.
The second dining package is at Spice Road Table also giving guests a waterfront view of the show. Spice Road Table offers a variety of Mediterranean small plates. The dining package includes two small plates, a dessert platter, and one beverage.
What's Included with Dining Package?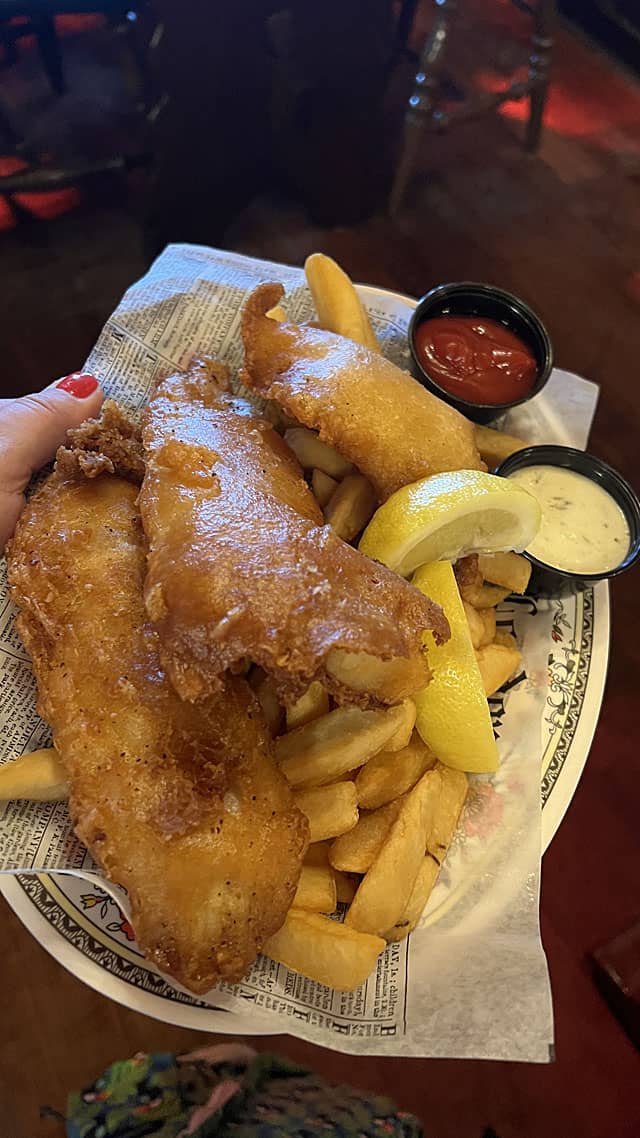 There are 2 ways for guests to attend. First, simply wait in the standby line and try your best to get a seat. For popular performers, however, this may be difficult. Second, reserve a dining package. Take a look and see how much it will set you back, and what's included in each package.
Choose from several unique eateries at EPCOT with the concert dining packages. Each package includes:
An appetizer, entrée and dessert or one (1) full buffet (where applicable), along with a non-alcoholic beverage
One (1) guaranteed seat per person to an Eat to the Beat concert held on the same day
Take a look at restaurants and dining package prices below for the 2022 Eat to the Beat Dining package, excluding tax and gratuity:
Biergarten restaurant, Germany Pavilion (adults – $57, children – $32)
Coral Reef restaurant, The Living Seas (adults – $69, children – $22)
Garden Grill restaurant, Living with the Land (adults – $66, children – $43)
Le Cellier restaurant, Canada Pavilion (adults – $79, children – $22)
Regal Eagle Smokehouse (adults – $34.99, children – $16.99)
Spice Road Table (adults – $44, children – $16)
NOTE: AT DISNEY, CHILDREN'S PRICES ARE FOR CHILDREN 3-9. CHILDREN UNDER 3 EAT FREE.
Harmonious packages and the other festivals will offer similar pricing and restaurant choices.
Reservations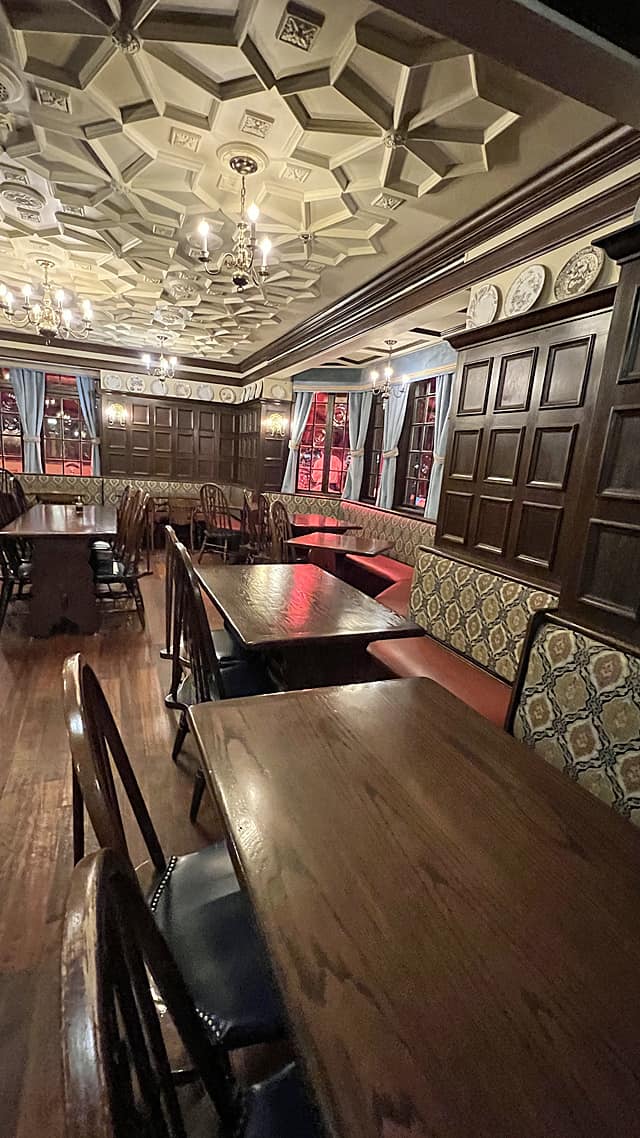 For advanced reservations, go to Disney's website and reserve your dining package online. Because these concerts are popular, you may want to book them as soon you can. There is no pre-payment required with these packages, and they have the same 24 cancellation notice as other Disney dining reservations
Are the table service prices too steep? Or, are you planning a last-minute visit? If so, check out dining packages at Spice Road Table and Regal Eagle Smokehouse the same day as the concert.
Concerts Attended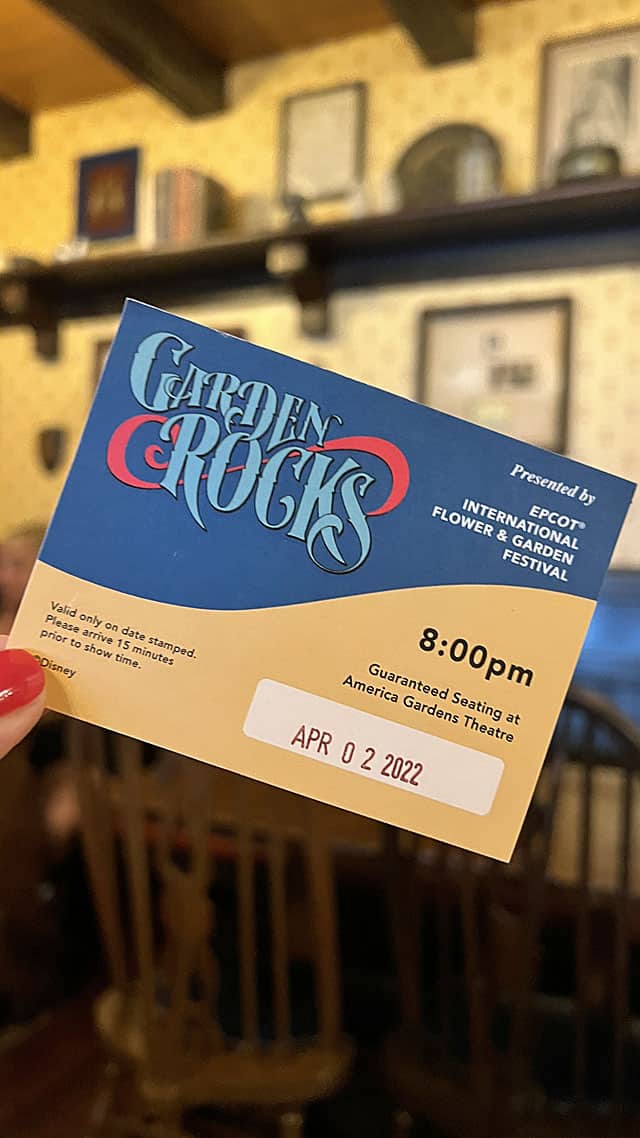 For the Disney on Broadway show, we did not purchase a dining package or wait in line. We simply walked in and found a seat right as the set was about to begin. Depending on the popularity of performers, it doesn't seem like you need a dining package for this series.
Ambrosia and Peter Beckett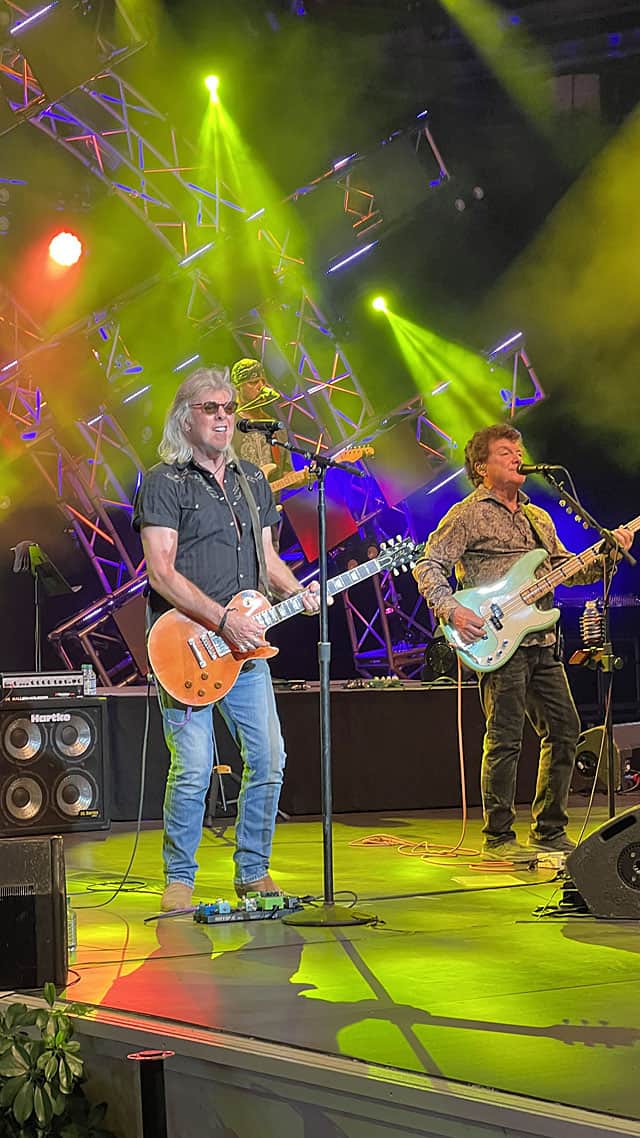 When my husband and I visited Disney in May, Ambrosia and Peter Beckett performed during EPCOT's Flower & Garden Festival. Because he loves this band so much, we didn't want to chance not getting a great seat. We opted to dine at Biergarten in EPCOT's Germany pavilion using a dining package. The downside of dining packages is guests pay more at already expensive restaurants.
Rick Springfield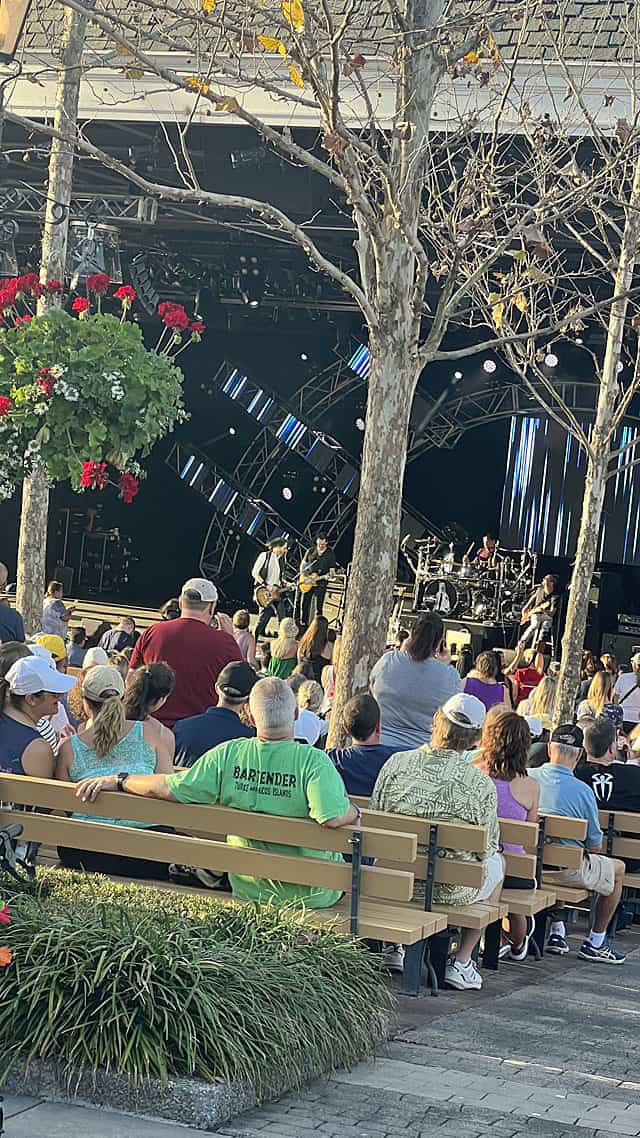 Also for the Flower & Garden Festival, I enjoyed seeing Rick Springfield. This was the most popular concert I've been to by far. People waited over 2 hours without a dining package. Many people in line had to wait until the next show to get a seat. Since I have difficulty standing, I opted for another option.
Thirty minutes before the show began, I stood right behind the rope at the back of the theater. However, my view was very limited. Although I enjoyed the music, I wish I would have purchased a dining package.
Spinners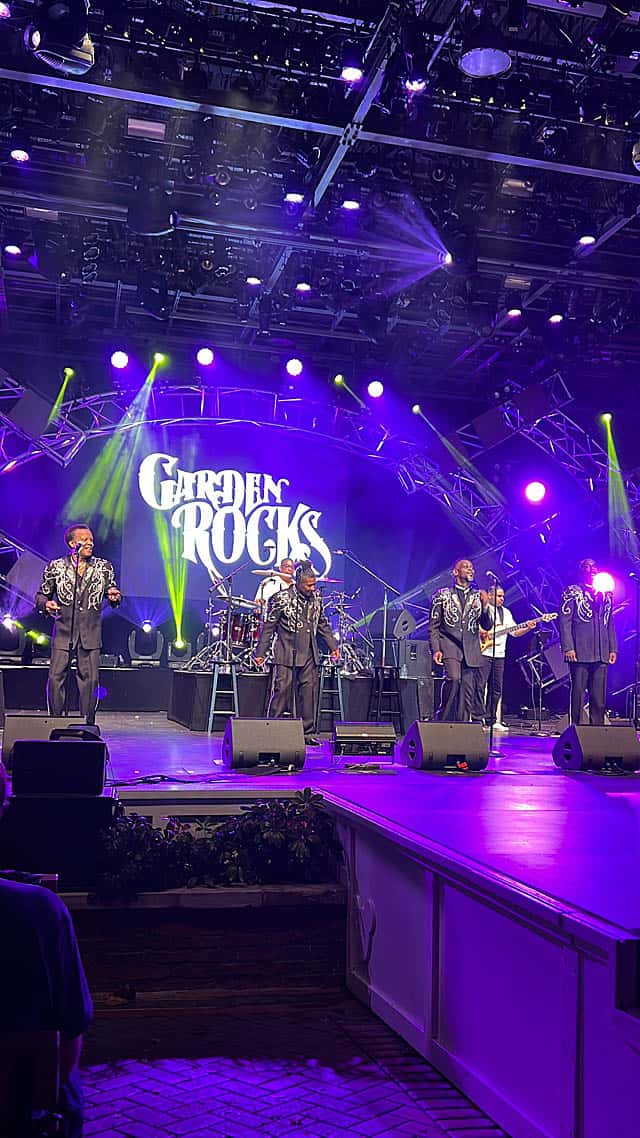 My favorite concert this year was the Spinners. We purchased a dining package and it was so worth it! They put on an amazing show and being so close to the performers really enhanced our experience. I would 100% buy another dining package to see them!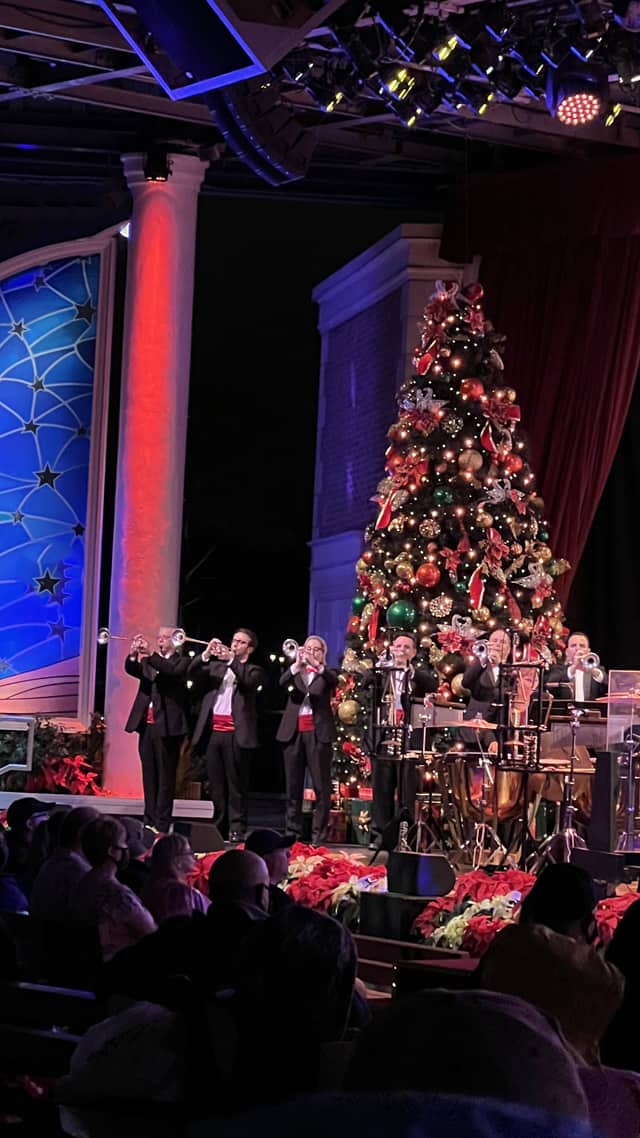 The evening we watched the Candlelight Processional, it misted all evening. The place was empty, so we sat with our ponchos with a pretty empty theater. Check out Monica's thoughts HERE to see if she felt the dining package was worth it or not.
Last, but not least, we ate at the Rose & Crown to enjoy the Harmonious fireworks package. Even though it was nice to enjoy the show at a seated table, the view was off center. I wouldn't buy another dining package for this. Take a look at Donna's thoughts on our experience HERE.
Is the Dining Package Worth it?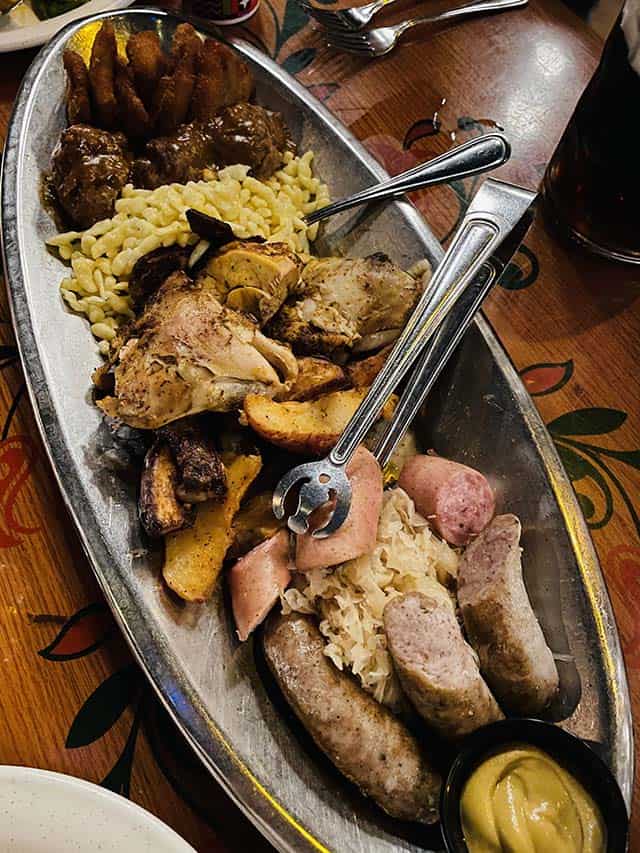 As you can see from the concerts I attended, this isn't a simple yes or no answer. Would I buy a dining package again? It depends on the popularity of the performer along with how much I really want a reserved seat close to the band. There is no doubt that you will enjoy the concerts more being up front. However, only you can decide if money spent is worth it.
As a side note, the evening we saw the Spinners, it was raining pretty hard. When we arrived to Rose & Crown, it was about 3 hours before the concert. The Cast Members asked if we still wanted the dining package or not. It's nice that when weather is a factor, Disney doesn't hold you to the package.
Have you used a dining package for an EPCOT entertainment, or would you consider doing it in the future? Please let us know in the comments below and on Facebook.