The Candlelight Processional is back at Epcot this year! Here is my honest review dining at Biergarten with the dining package. Was the $400 bill for my family worth it?
Holiday Dining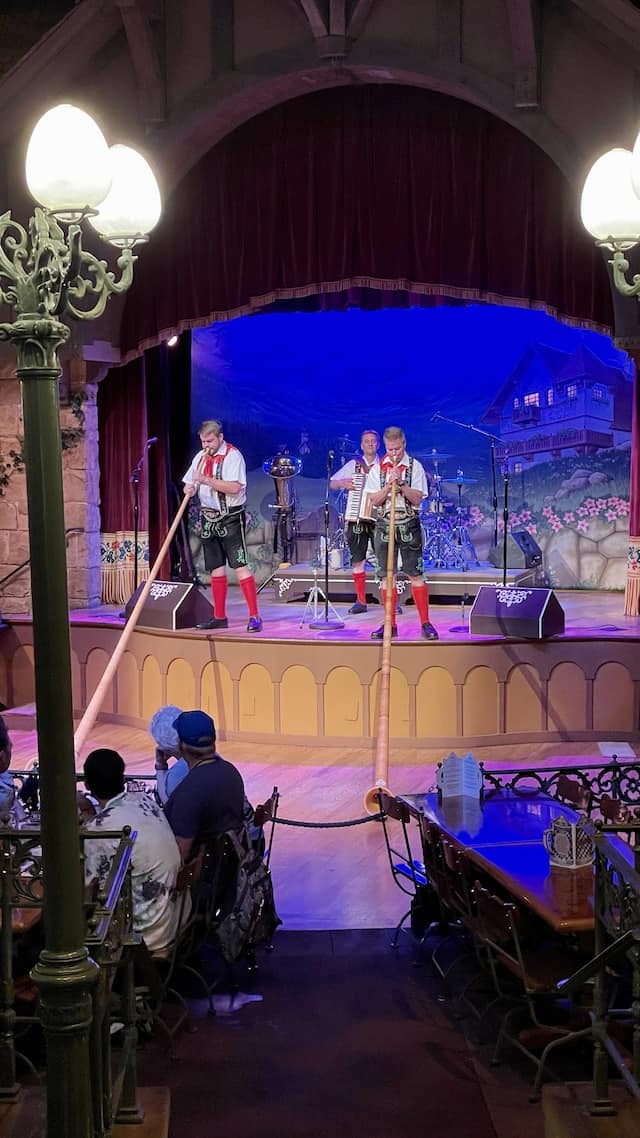 Everything is better during the holidays at Disney World. From the decor and the food, it is one of my (Monica) favorite times of the year to visit. Events like Very Merriest After Hours and Festival of the Holidays offer the opportunity to experience the parks in all its holiday splendor.
Disney also offers many seasonal treats in the parks and resorts. It can be hard to choose where to eat! I am a firm believer in experiencing these limited-time offerings since they only come around once a year. The restaurant I'd like to talk about today is not necessarily a seasonal meal, but the changes that are implemented during Christmas are worthy of a holiday review.
Biergarten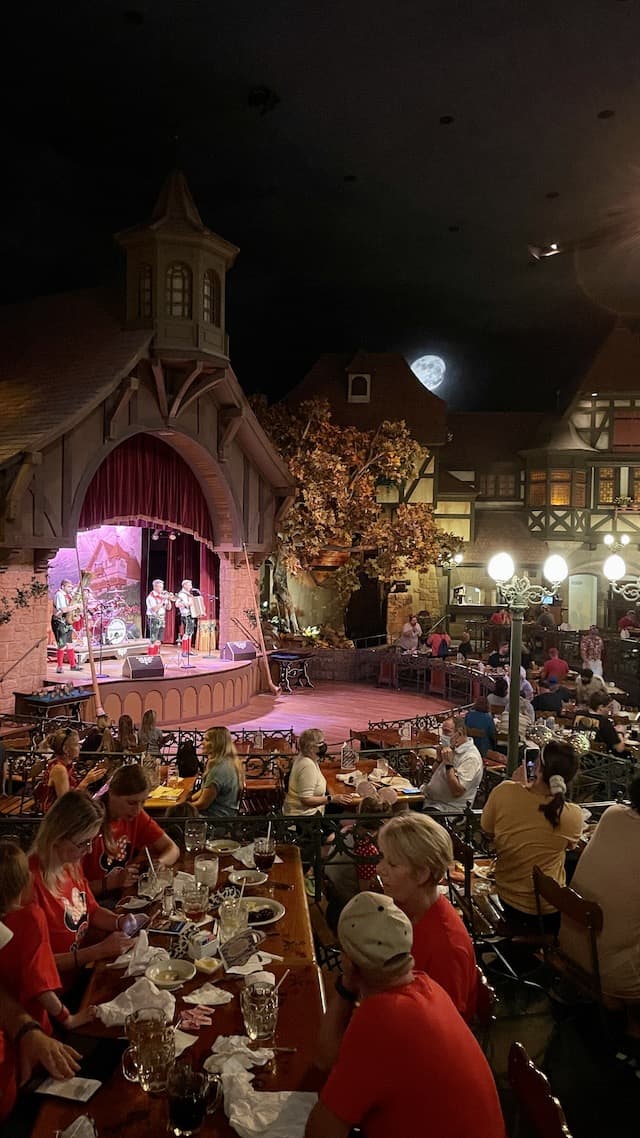 I am talking about none other than Biergarten! Located in the Germany Pavilion in Epcot's World Showcase, Biergarten offers an authentic meal and atmosphere. The Germany Pavilion is one of my favorite pavilions. Imagineers did a terrific job channeling the charming village square vibe. Situated in the center is a statue of the Patron Saint of Soldiers, Saint George. Imagineers modeled the statue after the Saint George statue located in Rothenburg, Germany.
Now, it can be hard to compete with other restaurants in the World Showcase. There are just so many great choices! I would argue that the best food at Disney can be found at the World Showcase. So, how was the Biergarten Candlelight Processional dining package? How was my experience?
Decor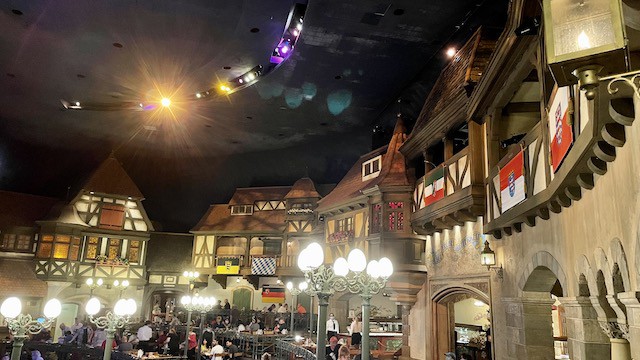 The Cast Member at Biergarten told us that Oktoberfest is celebrated every day at Biergarten! Oktoberfest is an annual festival that takes place in Germany where participants can enjoy festival attractions, authentic food, and lots of beer.
Once you step inside Biergarten you are immediately transported to Oktoberfest. It resembles the outdoor festival with a moon, village architecture, and Biergarten-style tables. Before the park closure of 2020, Guests used to be sat together at these tables. Now, parties only sit with themselves but the same community feeling is still there.
Entertainment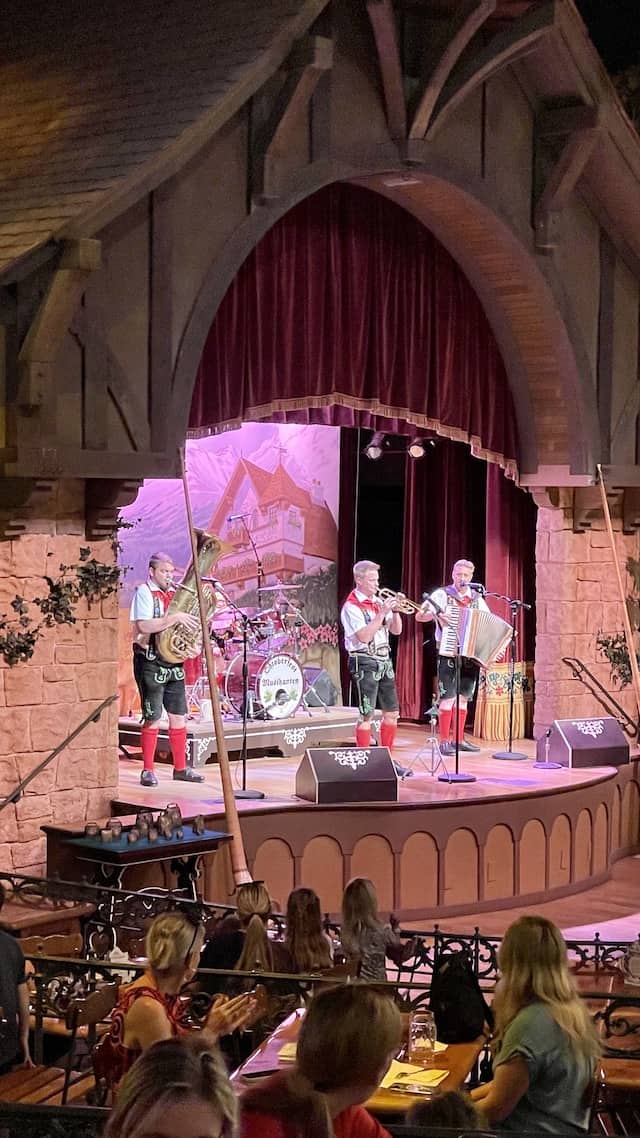 The entertainment is the best part of the dining experience at Biergarten. The lively Polka band plays fun oompah beats periodically throughout your meal. If you time your reservation correctly (or just get lucky), you can catch the 15-minute performances a couple times throughout your meal.
During my family's dining experience, we were there for over an hour and we heard the band one time. Your server will let you know when you can expect to hear the band.
This was my family's favorite part of the entire meal. Disney goes over the top with theming and atmosphere, but the polka band was so fun and authentic. They play traditional holiday tunes and wear Christmas-y outfits during this special time of year. It is great entertainment with so many missing acts at Epcot.
Food Options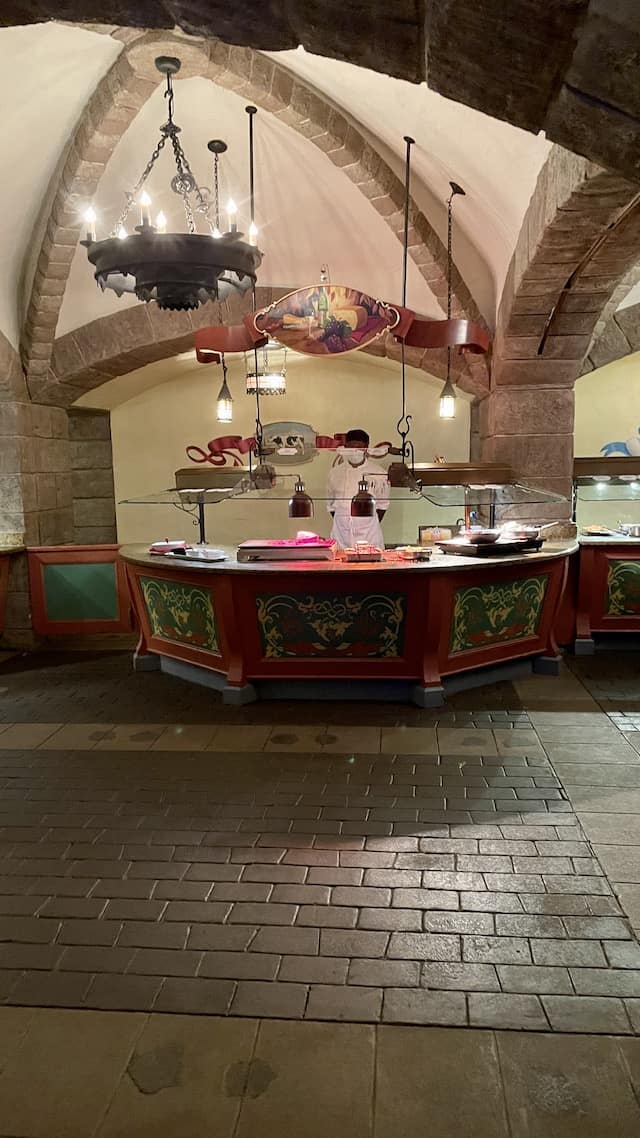 Unfortunately, where entertainment shined the food options lacked.
Traditional German food is served at Biergarten. However, my party felt that the food options were not up to par with traditional German food. We do enjoy dishes like pork schnitzel, bratwurst, and potatoes but we felt the food was just…not good. We did enjoy the schnitzel the most. Perhaps we just caught a bad night at the buffet, but it was actually kind of sickening paying so much money for the food.
Here is some of what you will find at the various stations: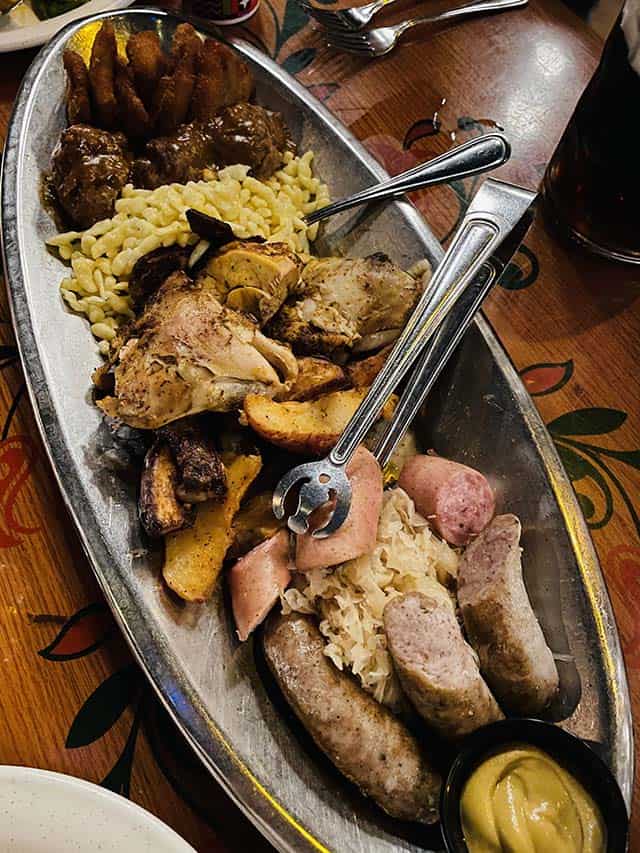 Salads
Pretzel rolls
Sausages
Sauerkraut
Spatzle
Pork Schnitzel
Rotisserie Chicken
Potatoes
Cheeses
Vegetables
Noodles
Apple strudel
The food is served buffet style, so your server will come greet you and get your drink order. Then, you are welcome to head to the buffet stations as often as you want – just be sure to grab a fresh plate each time! Your server will clear dishes for you throughout the experience.
You can read about Maggie's dining experience at Biergarten HERE.
Candlelight Processional Packages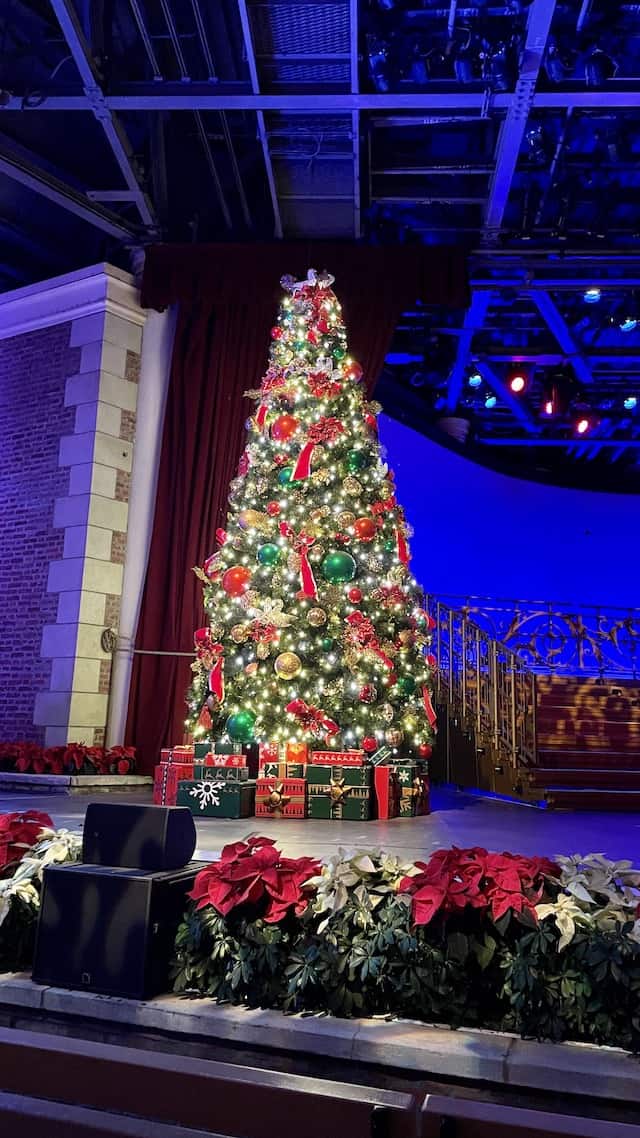 As an added bonus, Biergarten is one of the participating restaurants for Candlelight Processional's guaranteed seating. Due to its popularity and the fact that Disney did not run the show in 2020, Candlelight Processional is highly sought-after entertainment.
Disney offers a meal and guaranteed seating if you are lucky enough to snag a reservation. In previous years, about a dozen restaurants participated. This year, however, only four offer this special seating benefit: Garden Grill, Biergarten, Coral Reef, and Rose and Crown.
Biergarten: $62/adults and $35/children
Coral Reef: $74/adults and $25/children
Garden Grill: $71/adults and $46/children
Rose and Crown: $63/adults and $25/children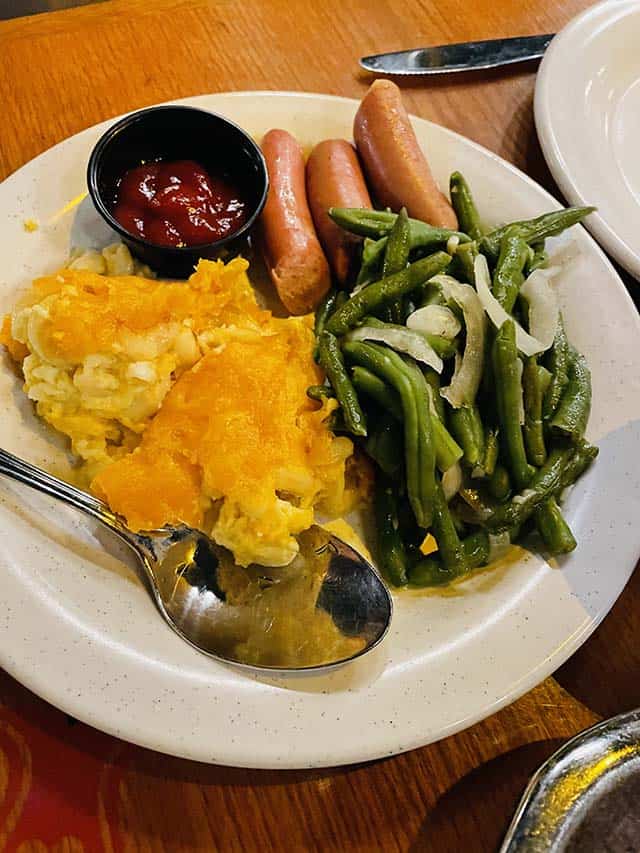 Biergarten is the cheapest table-service restaurant participating in the Candlelight Processional dining packages. With six people in my family (and two of those kids considered "Disney adults") we paid over $400 for this meal with tax and gratuity.
I have to let that sink in for a moment. We paid for one dinner what many people pay each month for their car payment. Disney food is expensive, and I am no stranger to that. However, even $400 at Biergarten seemed outrageous to me. This is definitely something to keep in mind as you budget and plan for your trip.
A better option?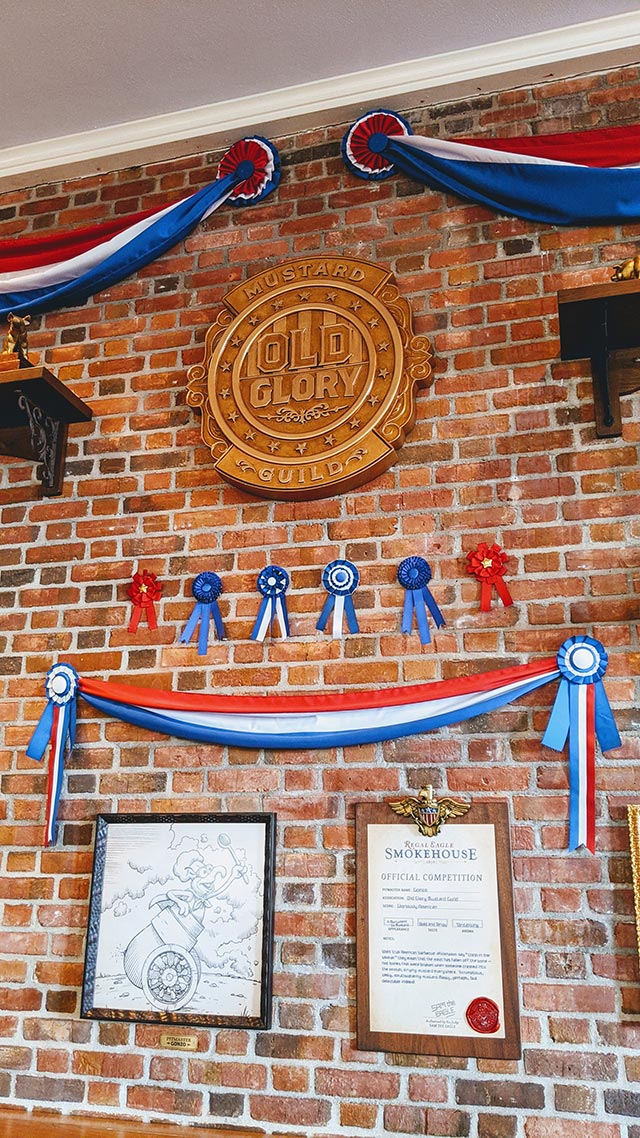 New this year, there are a few quick-service options for the Candlelight Processional dining package. Regal Eagle and Spice Road Table both offer a meal and guaranteed seating. Pricing is not as steep but may be harder to get!
I personally wish we had done one of the quick-service options instead of sitting down at Biergarten. Even on a regular day, Biergarten is $46/adult and $25/child which would have been a little easier to stomach. The entertainment was great, but the food was seriously lacking.
Candlelight Processional Experience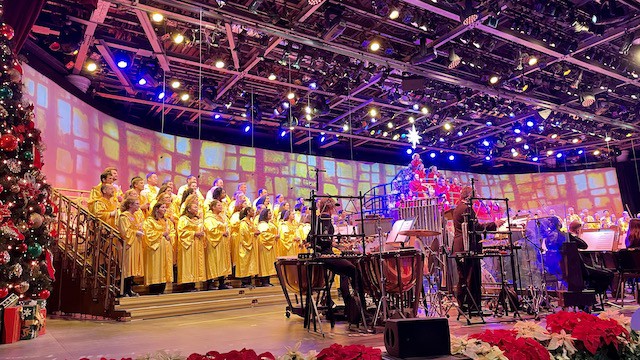 As far as the actual Candlelight Processional experience, this is a beautiful show! It was my second time seeing it, and I think it is a special performance that everyone should watch at least once. A huge orchestra, choir singers, and the Voices of Liberty join a celebrity narrator for a moving retelling of the Nativity story.
Our 4:50 pm dinner reservation got us guaranteed seating for the 8:30 pm show. When you book your dining reservation it will tell you which showtime you get. Our server gave us stickers at the end of the meal. We were instructed to put it on when we got in line for the Processional. We left Biergarten around 6:00 pm and wandered around the World Showcase until about 8:00 pm.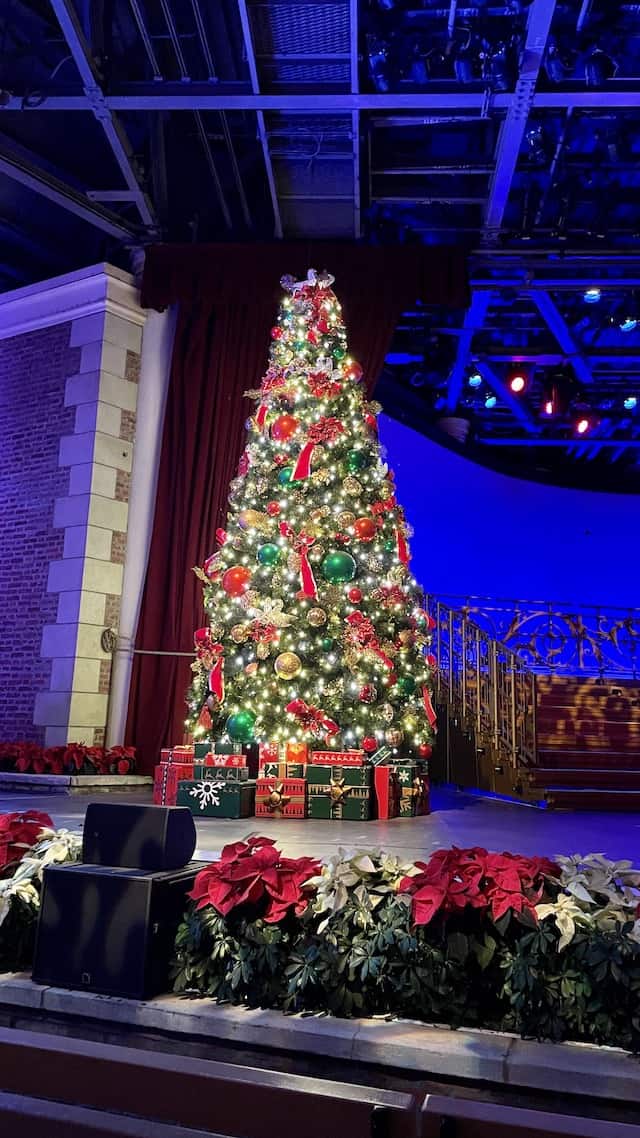 There are two lines: one for standby and one for dining packages. The line for both is is intimidating, but the dining package line will be seated first. There was plenty of seating available. We were able to sit pretty close to the front!
The show lasts pretty close to an hour, so keep that in mind as you make your Epcot touring plans. My kids were pretty tired by the time the show rolled around, but I absolutely loved the performance. Would I eat at Biergarten again to get the special seating? No, as long as a quick-service option dining package is available. Would I eat there if there were only table-service options? Probably.
Do you love Biergarten during the holidays? Will you be adding it to your travel plans? Let us know in the comments below and on Facebook.