Fans of Candlelight Processional may have a difficult time securing a dining package this year. Find out why!
Candlelight Processional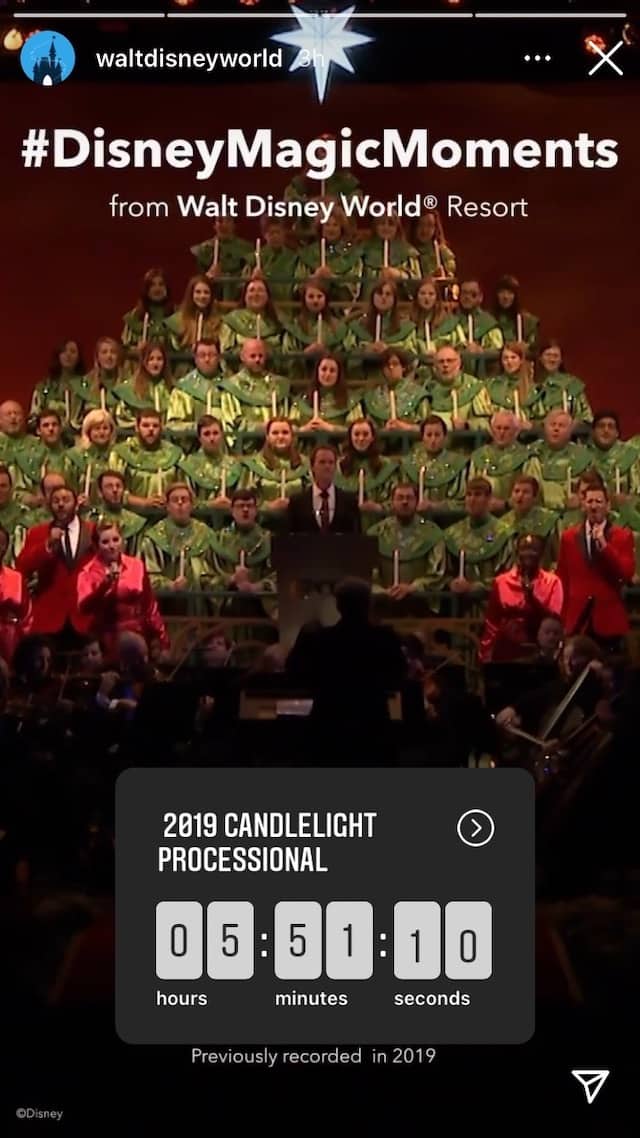 Disney's Candlelight Processional is a time-honored tradition of the retelling of the Nativity Story. It features a celebrity narrator, 50-piece orchestra and a massive choir each year. Originally beginning at Disneyland in the 1950s, the processional has expanded to include Epcot. You can read more about its rich history HERE.
Last year, the Candlelight Processional was cancelled due to the phased reopening of Disney World theme parks. I (Susan) was so excited to hear of its return this year!
Modified Show This Year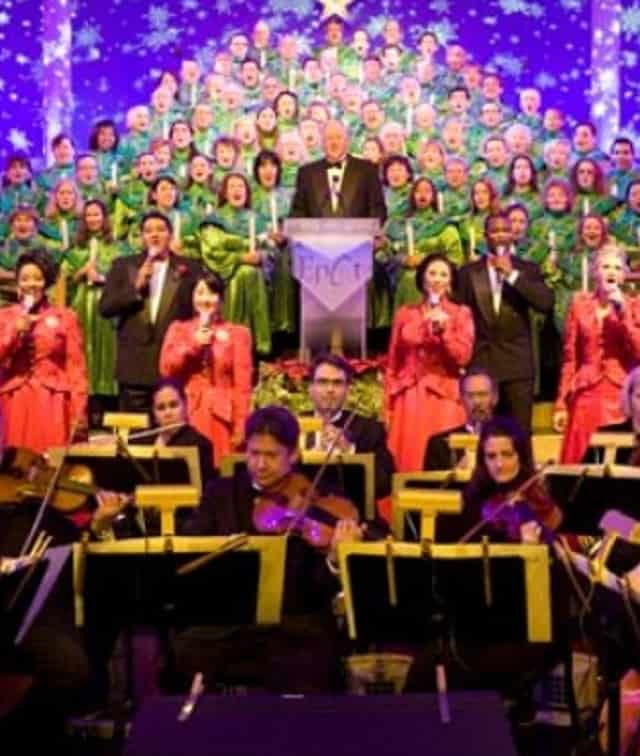 Disney officially announced its return recently. Today, Disney stated that there will be changes to the show. First, it appears that the choirs chosen from around the country will not be part of the performances this year. 
While that is disappointing, Disney's Voices of Liberty singers and other Cast Member performers will join the show this year in their place.
Celebrity Performers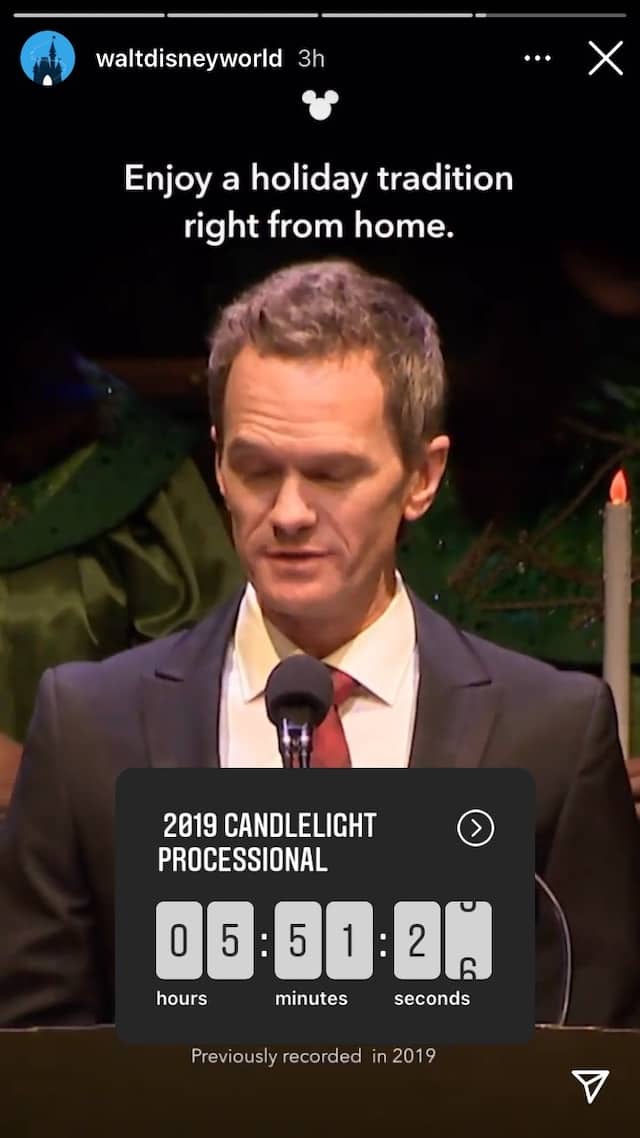 However, this years performances will include a celebrity narrator. So far, Disney announced the following celebrity lineup:
Chita Rivera
November 29 through December 1
Jodi Benson
December 2 through December 4
Alton Fitzgerald White
December 5 through December 7
Lisa Ling
December 11 through December 13
Steven Curtis Chapman
December 23 through December 25
Blair Underwood
December 26 through December 28
Pat Sajak
December 29 through December 30
Note: More celebrity narrators and dates will be announced soon.
I will be visiting mid-December. I can't wait to see who the narrator will be during our trip! Maybe John Stamos or Neil Patrick Harris? Keeping my fingers crossed.
Dining Packages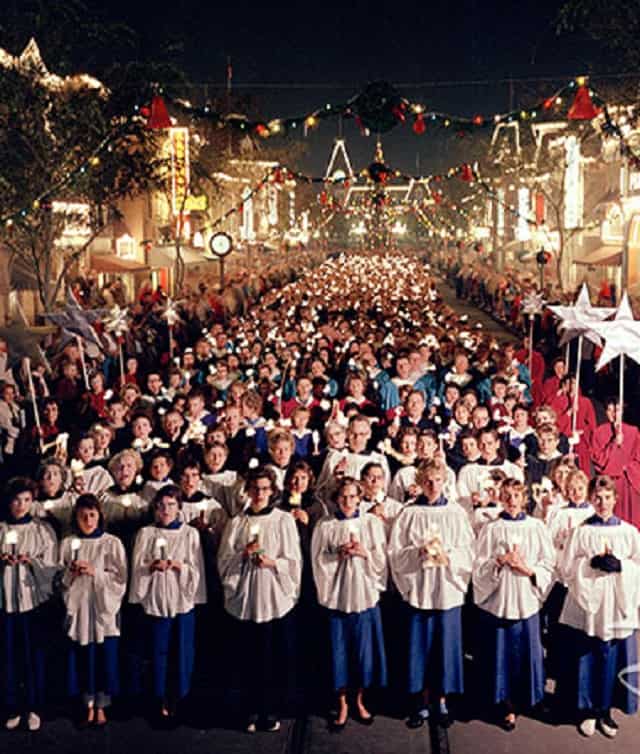 By reserving a Candlelight Processional Dining Package, guests can enjoy a holiday meal along with a guaranteed seat to this popular Christmas event. Depending on the night and who is narrating, a show may fill up hours in advance. Check out our dining package review and overall experience of the Candlelight Processional HERE.
Note: Booking for the dining package begins on October 26.
Limited Restaurants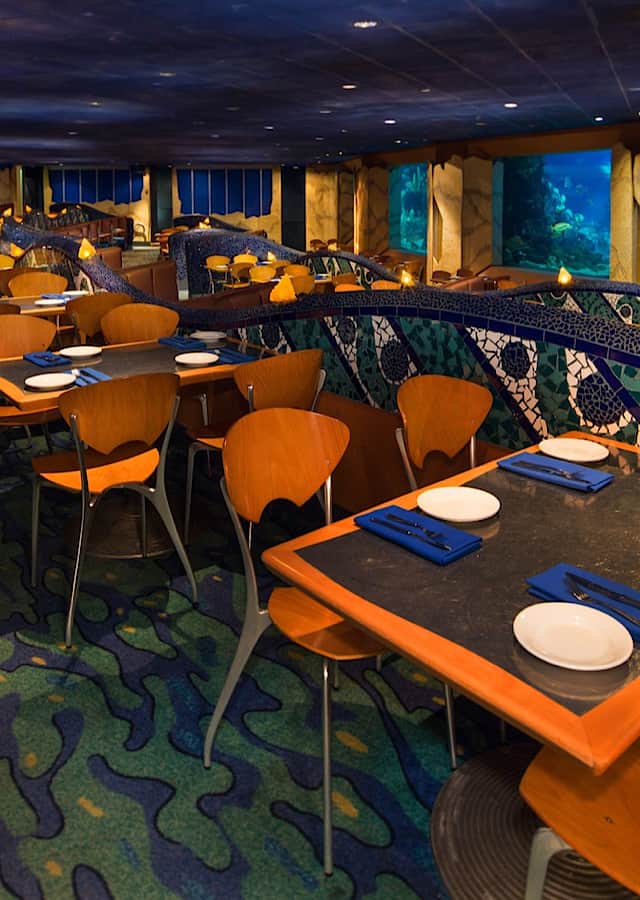 Per Disney's website, guests choose from ONLY 4 EPCOT restaurants for Candlelight Processional Dining Packages. Each package includes:
An appetizer, entrée and dessert or one (1) full buffet (where applicable), along with a non-alcoholic beverage
One (1) guaranteed seat per person to the Candlelight Processional held on the same day
Prices and restaurants have been released as follows for guests for lunch and dinner:
I am disappointed at only 4 restaurants having dining packages. This will make it much more difficult to secure one.
Are you excited about the Candlelight Processional returning? Will you try to book a dining reservation? If so, which restaurant looks the best? Let us know in the comments below and on Facebook.