Planning a trip to Epcot and hoping to get a boarding group to ride Remy's Ratatouille Adventure? You may want to read this important tip!
October 1- Opening Day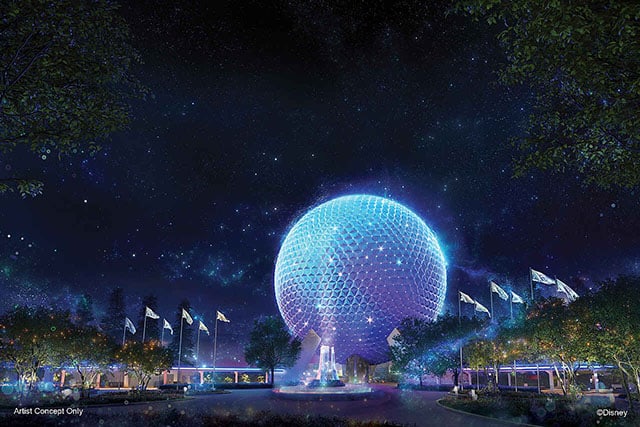 For as long as I knew that Walt Disney World would be holding a celebration on October 1 to kick off the official start of the 50th Anniversary, I (Jaelyn) knew I had to be there.
I love all aspects of Disney World and Disney vacations, but I think one of my favorite parts of Disney parks is the nostalgia and history. I could spend hours watching videos detailing little known facts about the parks. The Imagineering Story captivated me. I knew I needed to be a part of the history that would be October 1, 2021.
Park passes are now necessary because of pandemic changes. I knew I would need to grab a park pass for the Magic Kingdom as soon as possible. I booked passes for my travel party for October 1.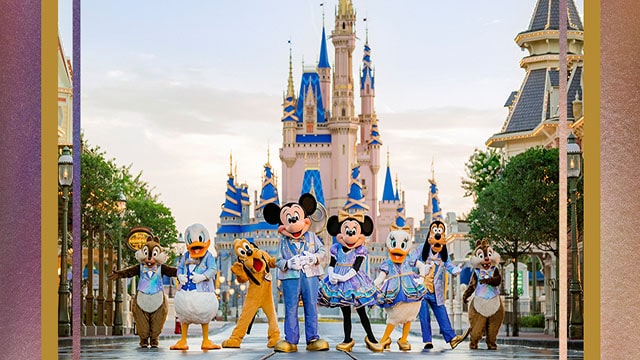 Then, my plans were complicated. It was announced that Remy's Ratatouille Adventure would also be opening on October 1 with a virtual queue system. I knew that I really wanted to make this ride a priority on my trip, but our flights left early on October 2.
I felt as though I would need to choose. Should I experience the 50th at the Magic Kingdom or ride this new attraction based off one of my favorite Pixar films? The decision was clear that I must keep my Magic Kingdom park pass.
A little bit of strategy (and a lot of luck!)
By the time October 1 came, I believed I would not be riding Remy's Ratatouille Adventure during my trip. The previous night, I asked a Cast Member how likely it would be to ride the next day without a park pass to Epcot.
She explained that boarding groups would release at 7 a.m. and 1 p.m., but that the only people available for the 1 p.m. drop were those in the park (which would require one to have an Epcot park pass).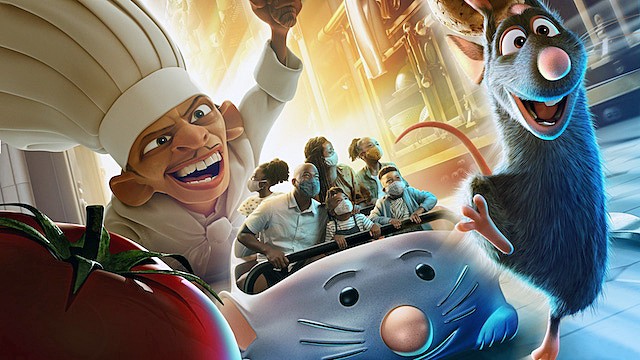 My party and I headed to the Magic Kingdom and spent the morning walking onto rides, watching the new cavalcade, and waiting in line for our mobile order. After a few hours in the magic, my family and I were ready for a break. We headed back to the Boardwalk to rest.
Once 2 p.m. came around and the parks were open for park hopping, my husband decided to walk into Epcot with my oldest son. They were going to do final re-ride of some of their favorite rides of the trip. They were also going to shop for October 1 exclusive merchandise at Creations Shop.
I was back in the hotel room as my youngest son slept. While my husband and oldest son waited in line at the Creations Shop around 3:00, I texted him to check and see if there were any boarding groups available. He texted back that he was able to get a backup boarding group (group 187). The estimated call back time to ride was close to park close for the day (10 p.m.), so I was unsure if we would get to ride or not.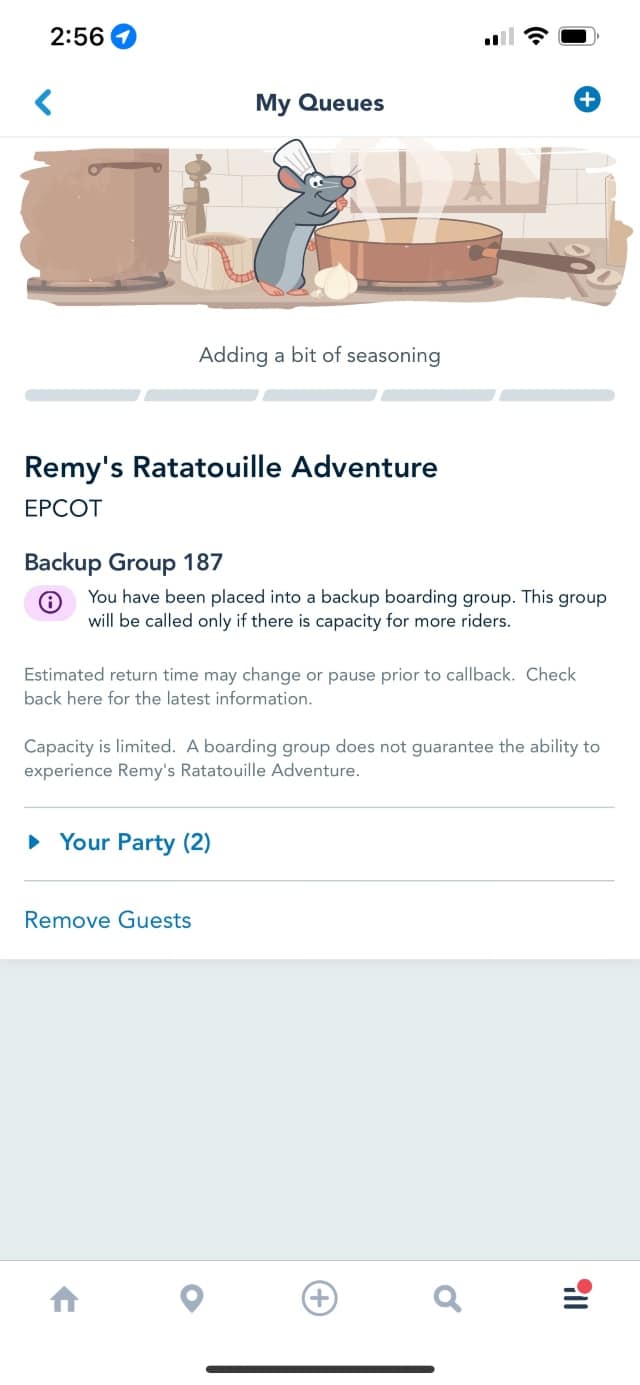 Ride Experience
My family was staying at the Boardwalk which is just a quick five minute or so walk from the International Gateway. Because of this, we were able to go about our night as planned. However, we were frequently checking the My Disney Experience app to see the progress on boarding groups.
We grabbed dinner at Big River Grille and Brewing Works and ice cream at BoardWalk Ice Cream. We spent time enjoying some of the non-park related entertainment at the Boardwalk including the playground and other areas.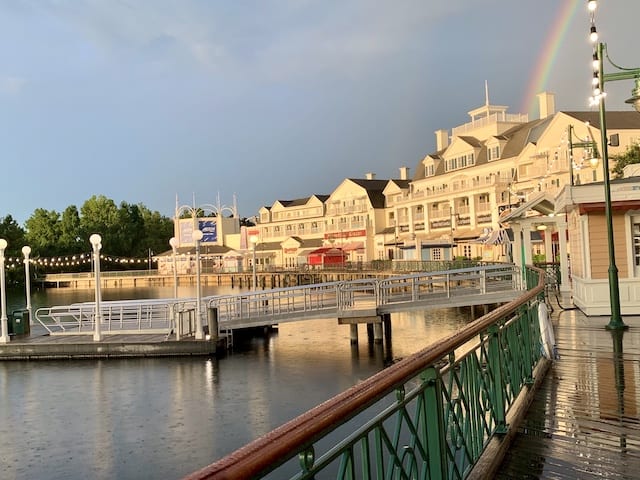 By 8:30, it became clear that our boarding group would likely be called. My family and I made our way into Epcot. Our boarding group was called just as we entered the International Gateway. We were able to ride on opening day!
The ride was so much fun! Without giving away too many spoilers, the attraction combines 3-D technology with a trackless ride experience to give riders a one-of-a-kind adventure in the kitchen! The queue details are well thought out. Also, the entirety of the new France expansion is an exciting addition to the pavilion's already charming atmosphere.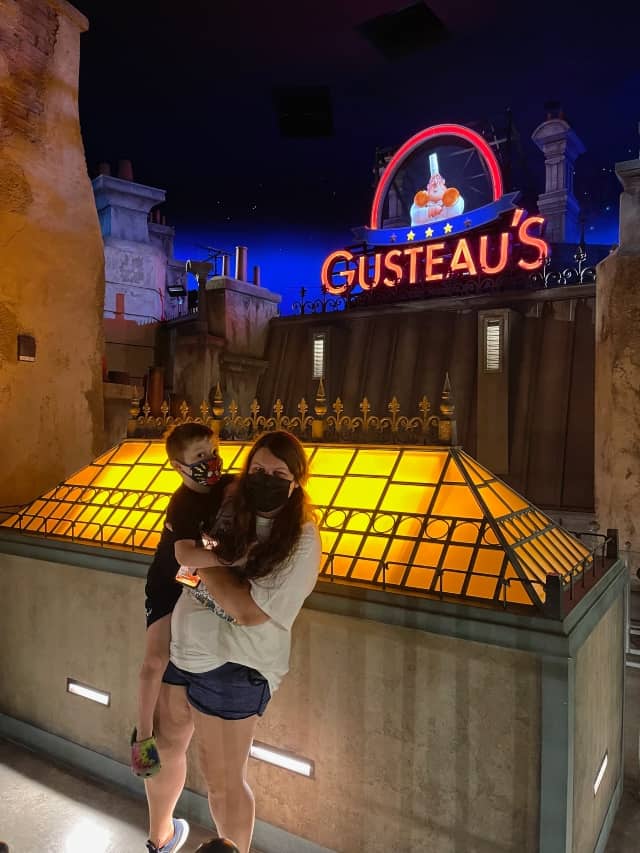 We had zero wait when our boarding group was called. We walked right onto the ride on opening day! It was the cherry on top of an already amazing vacation.
The Takeaway
My experience definitely taught me that when you are planning to hop into Epcot after already visiting a first park for the day, you should be sure to check to see if any boarding groups are available! You just might get lucky!
I am not sure exactly why there were still boarding groups available on opening day of the ride at 3 p.m. It could be because everyone was so focused on hopping to the Magic Kingdom. Maybe because of this no one really had the priority of grabbing a boarding group at the 1 p.m. drop on October 1.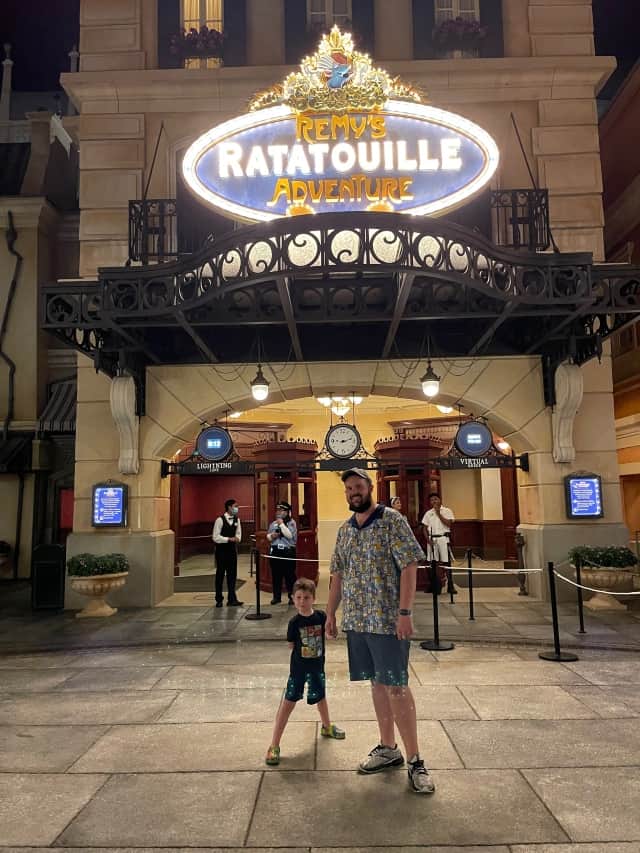 It could also be that guests did not know to look at 1 p.m. for new boarding groups. This might be because the ride was new to the park. Though the ride follows a similar protocol to the virtual queue system once used at Rise of the Resistance, it is possible that the average guest did not know about this drop.
Finally, it could be possible that there were boarding groups available on 3 p.m. on opening day because many of the guests in the park during the 50th Anniversary weekend had already experienced the ride during passholder previews. The 50th Anniversary weekend crowd did not include a lot of typical guests including families with small children who would be most interested in the new ride or first time Disney park guests.
Many of the guests during the 50th Anniversary weekend were seasoned park veterans with annual passes or DVC memberships looking to take in all the weekend had to offer.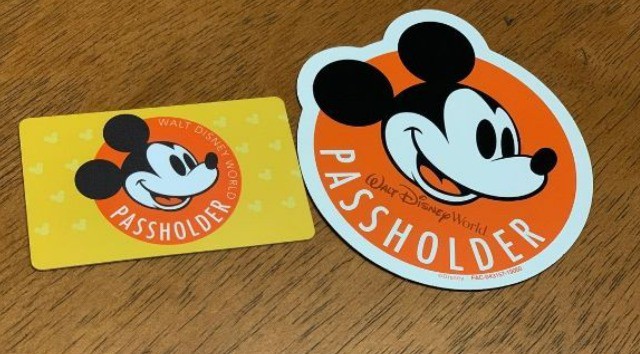 No matter the reason, I was thrilled to get a boarding group for the ride. I am not sure if this occurrence was a fluke or a frequent occurrence, but it is definitely something to keep in mind on your next park hopping trip to Epcot! We have noticed that the 1 p.m. groups do not fill up as quickly as they did for Rise of the Resistance.
Are you interested in grabbing a boarding group for the newest Epcot attraction? Will you be testing out this tip on your next visit? Share your boarding group experiences in the comments below or on Facebook.
-Jaelyn W.