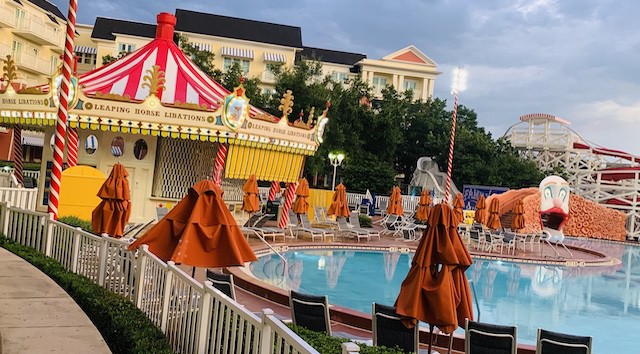 Disney's BoardWalk Resort is one of the more uniquely themed resorts that Walt Disney World has to offer. I recently stayed there, and here are my thoughts and photos on this one-of-a-kind resort!
Disney's BoardWalk Resort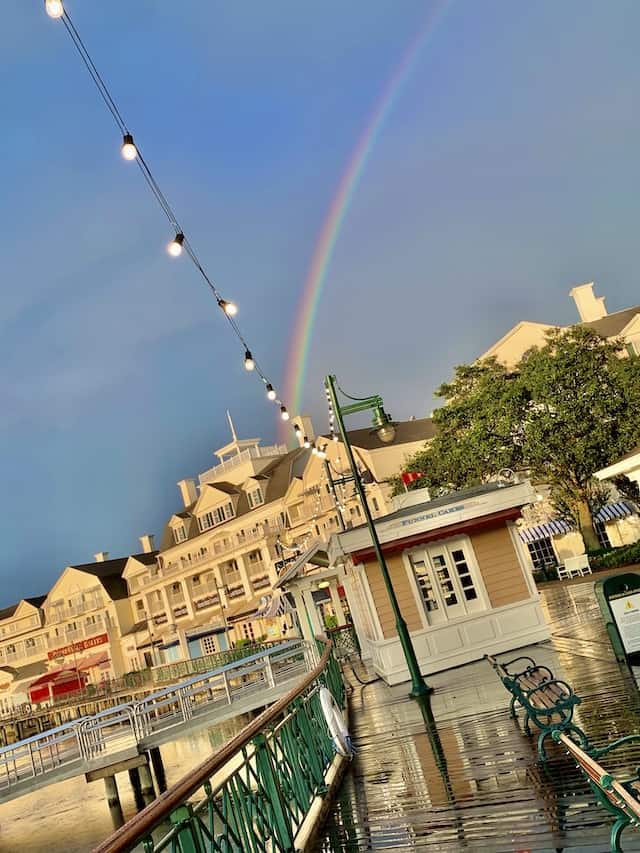 The BoardWalk Resort is one of the most unique resorts in all of Disney World! Not only is it a full hotel, but the actual boardwalk offers fun entertainment and plenty of dining choices as well.
Described as a resort that evokes turn-of-the-century boardwalks in coastal cities such as Coney Island and Atlantic City, the BoardWalk Resort has a theme that sets it apart from the rest – from the Nanny chairs to somewhat creepy clown pool.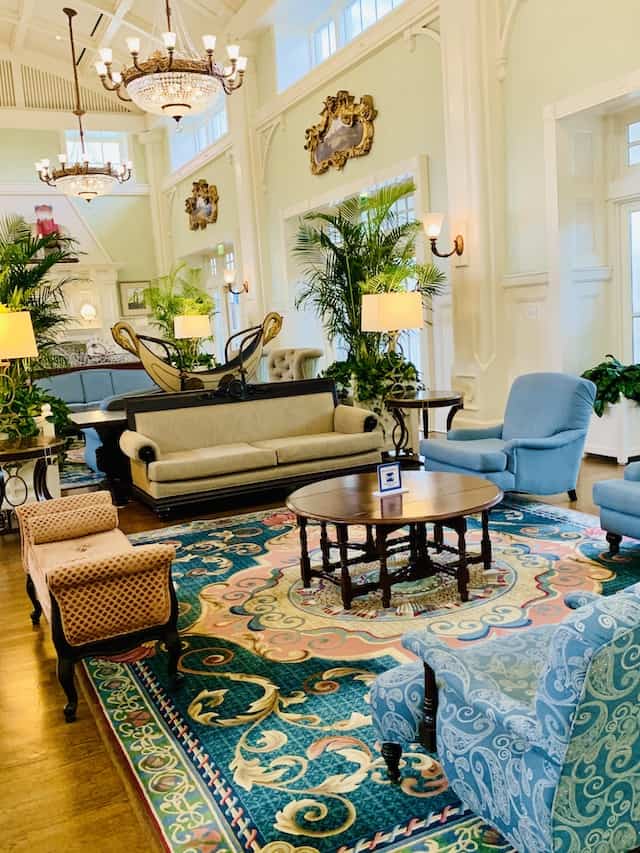 I absolutely love the charm and the stories I heard from Cast Members at the BoardWalk. For example, did you know there are multiple Nanny chairs located throughout the resort?
According to the Cast Member I spoke with, Nanny chairs were used during this era for adults to sit on while the children enjoyed the boardwalk activities.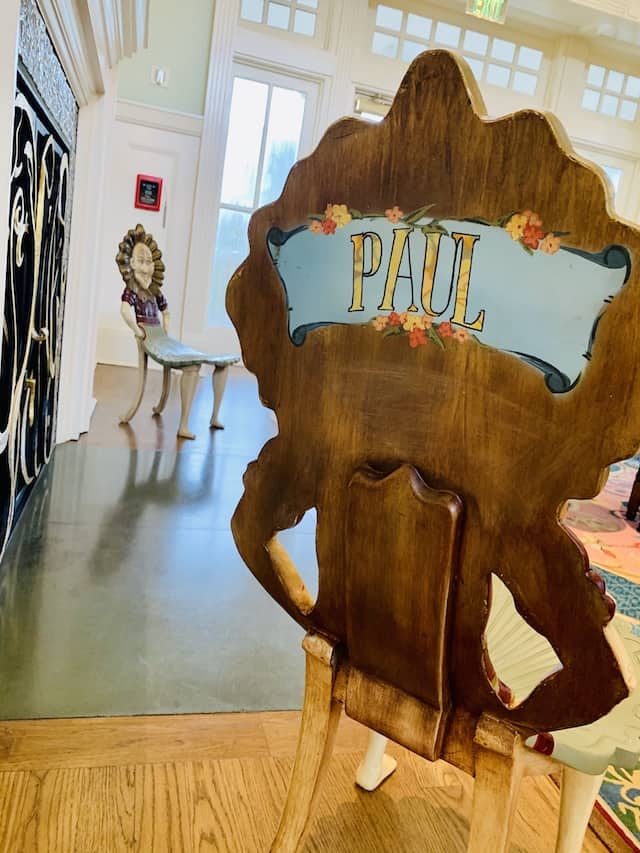 Not only are they named (as seen above), but they are also frequently moved around! Yes, you can go on a scavenger hunt to find where the other two Nanny chairs are located! I met Alex and Paul during my stay but wish I had been able to find the other two.
Now that I've got your attention, let's dig in!
Location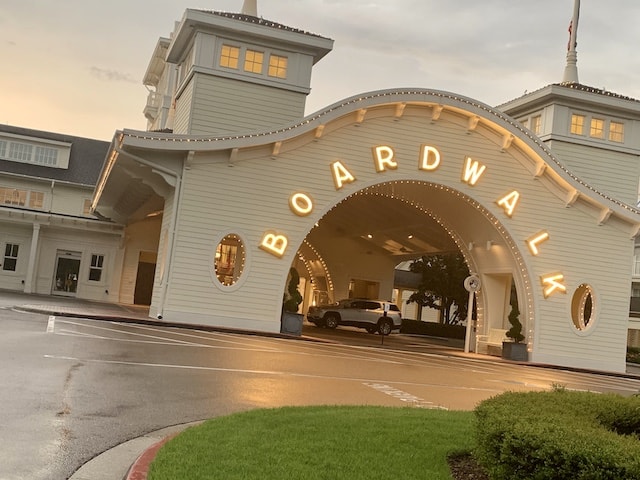 Disney's BoardWalk Resort boasts one of the best locations in all of Disney World.
It shares the water with Disney's Yacht and Beach Clubs and the Swan and Dolphin hotel. You can walk or take a boat over to all three of these resorts from the boardwalk.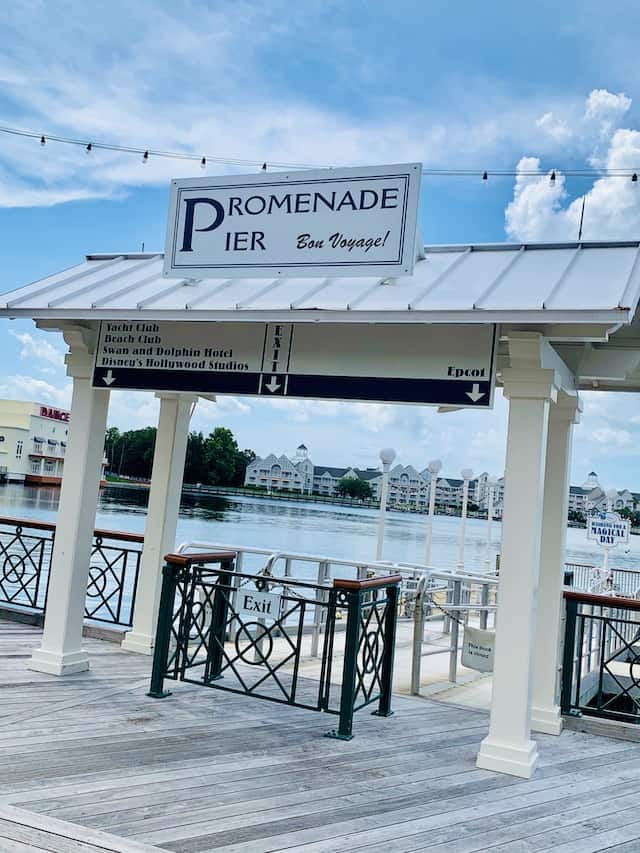 Additionally, it is a very short walk to Epcot – this makes it desirable for those Guests who attend the festivals or plan to spend time at the park.
You can also take a boat to Epcot if you prefer not to walk.
You can also hop on a Friendship boat and travel over to Disney's Hollywood Studios! Not having to take a bus to two of the four theme parks is a great benefit of staying here.
Room Accomodations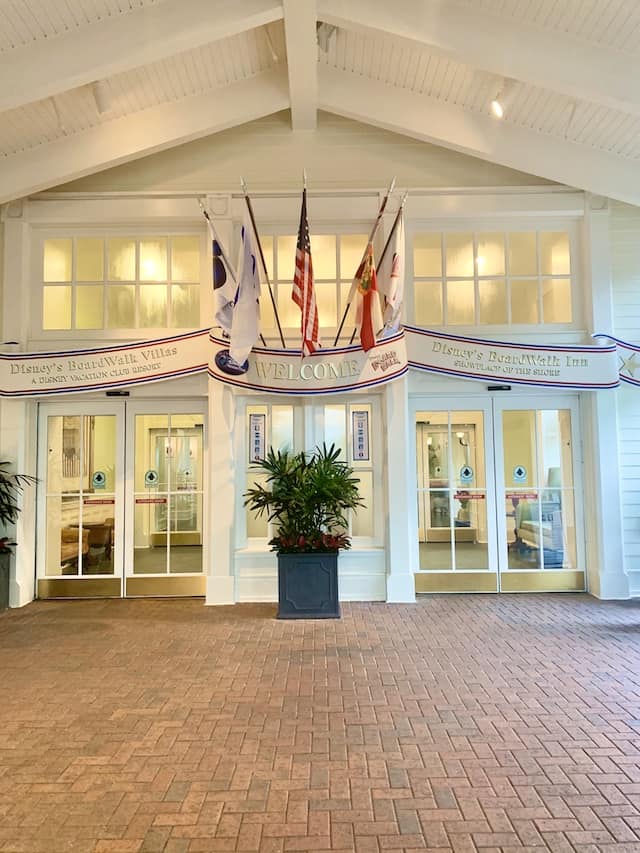 There are two parts to the BoardWalk Resort: Boardwalk Inn and Boardwalk Villas.
The BoardWalk Inn is the non-DVC area of the resort. There are standard rooms that sleep up to 5 adults along with rooms that have club-level access.
I stayed at the BoardWalk Villas, which is the DVC side.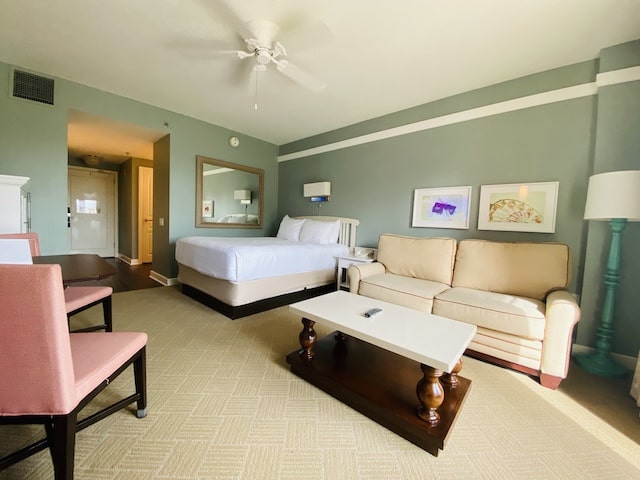 The Villas are the only rooms that are currently available at Disney's BoardWalk Resort. The Inn was previously scheduled to reopen on October 1. However, that has been delayed indefinitely.
At the Villas, Guests can enjoy studio and villa suites.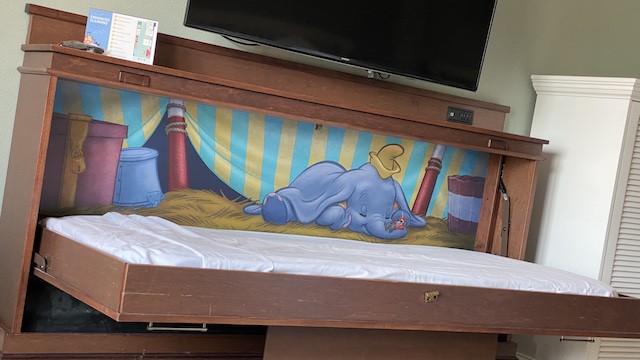 In the studio, there is a queen bed, a sleeper sofa that folds out into a bed, and a table that folds out into a twin Murphy bed.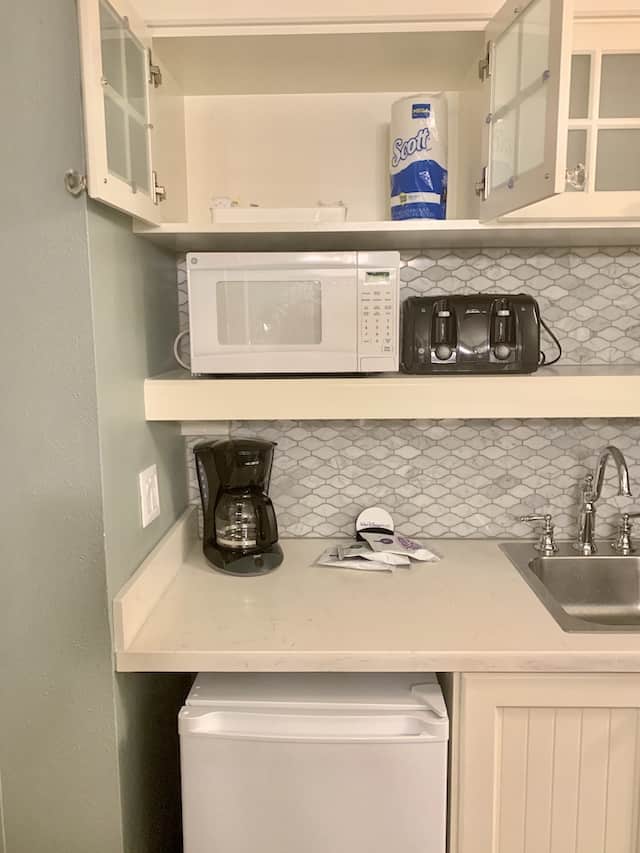 These rooms have mini kitchens with a microwave, sink, toaster, refrigerator, and coffee maker. The kitchenette is also fully stocked with plastic cutlery, paper towels, cups, bowls, and plates to help you prepare small and easy meals.
Packets of Joffrey's coffee and Coffeemate creamer made it very convenient to get that caffeine fix before the day began.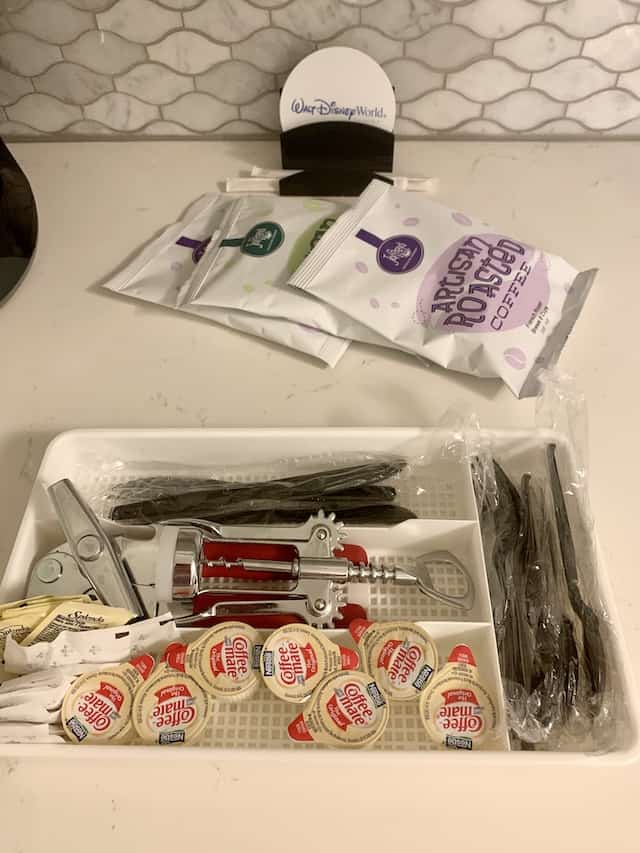 The room was very comfortable and spacious for myself and Susan. There was plenty of room for our clothes and luggage along with toiletries!
We also enjoyed the balcony overlooking the feature pool to watch the sun rise and set.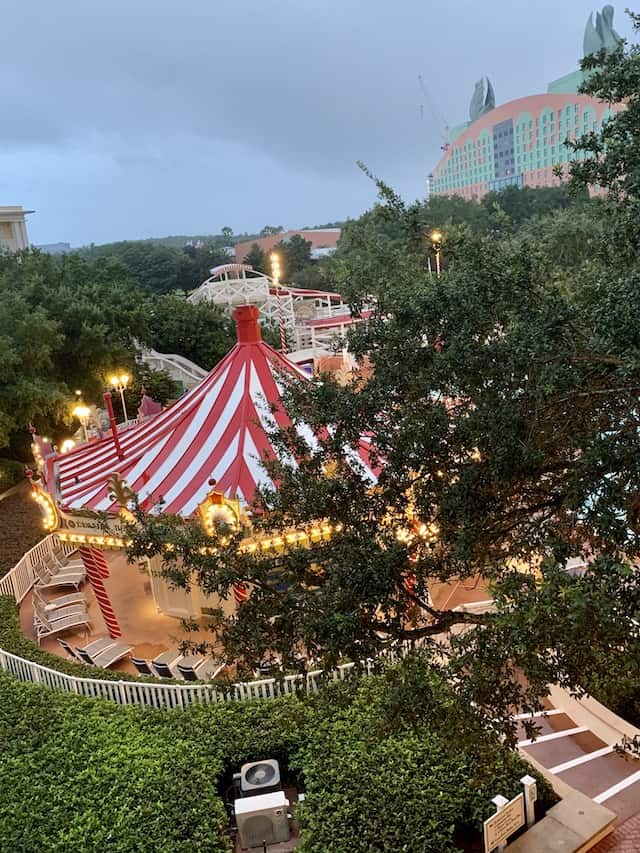 As far as bathroom accommodations, there is a separate tub and toilet area and then the main bathroom area with a vanity and closet area.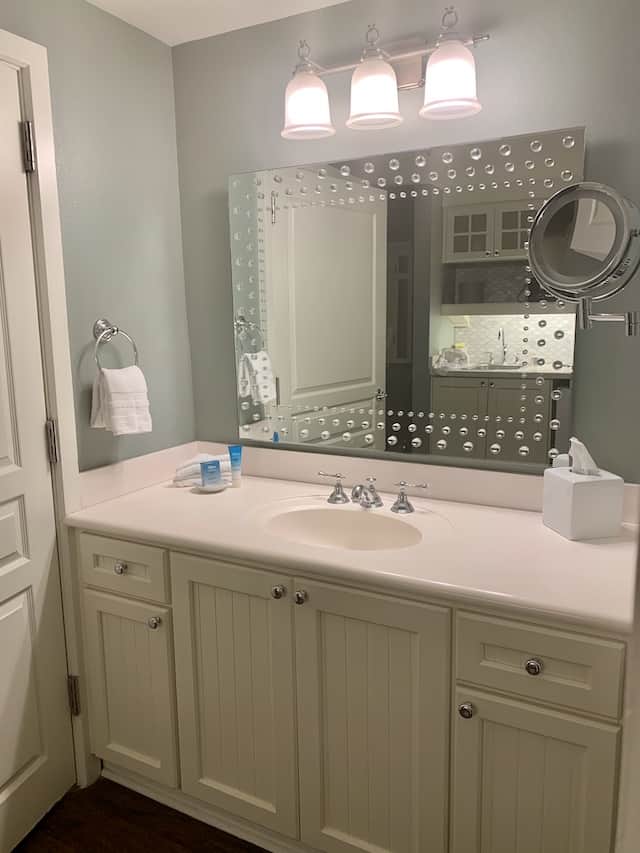 The blow dryer, pillows, extra sheets, and even the remote control were all wrapped and labeled as clean. This provided an extra layer of security for me.
I appreciated how diligent Disney World was about making sure high-touch areas were cleaned.
Resort Recreation and Amenities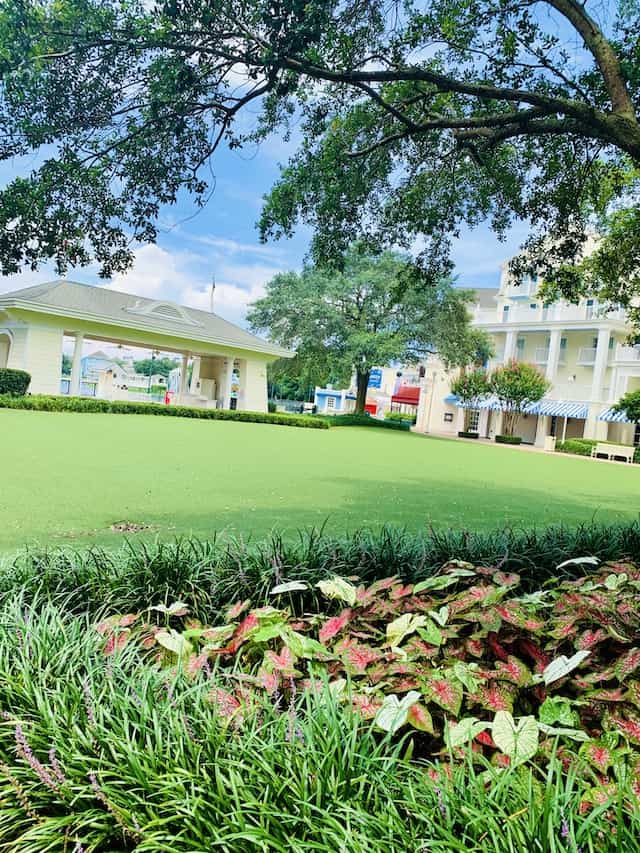 Disney's BoardWalk Resort hosts Movies Under the Stars like many of the other resort hotels do. Enjoy a movie at dusk on the main lawn.
The feature pool was the most-talked about pool in all of Disney! Named the Luna Park Pool, Guests could slide down the "creepy clown pool" was it is called by many. The slide was replaced with a more traditional flat "Mickey and friends" Keister Coaster. RIP Mr. Spaghettios.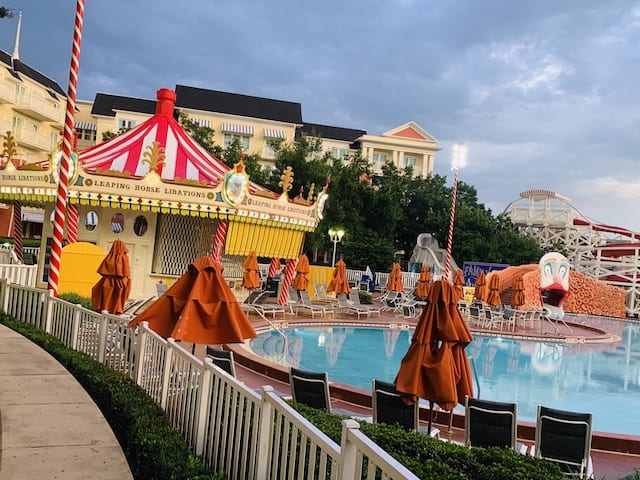 There are also two leisure pools located at the resort, but I did not visit them during my stay.
Children will enjoy the playground located near the Luna Park Pool, and people of all ages will enjoy the small bar area, called Leaping Horse Libations, that serves snacks, sandwiches, and drinks.
Themed after a carousel, it is like what you would see at boardwalks from long ago.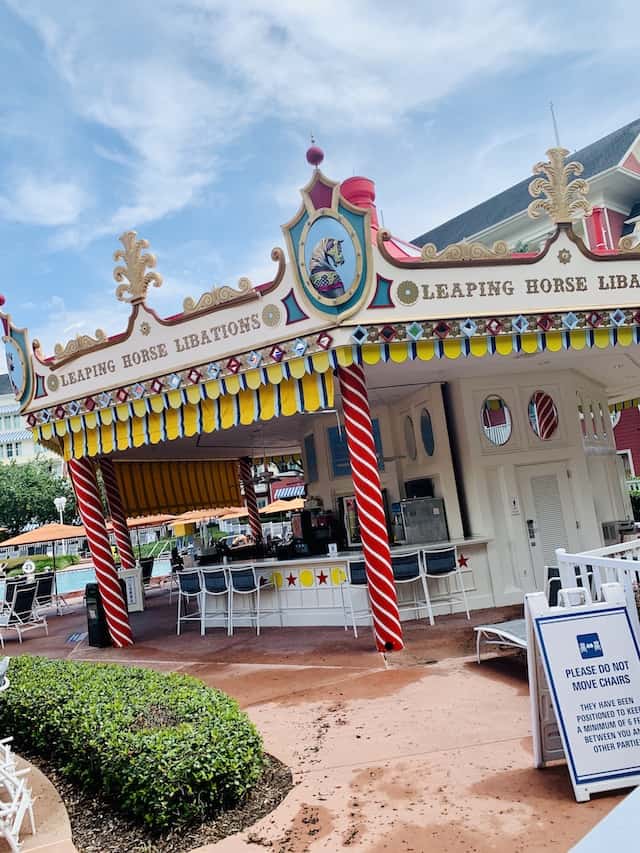 If you experience some rainy days while at the BoardWalk, you can stay inside at The Belle Vue Room. The lounge and game room boasts a bar as well as various board games.
You can also listen to radio broadcasts from the 30's and 40's in The Belle Vue Room! Talk about immersing yourself into the theme! I personally enjoyed these unique offerings.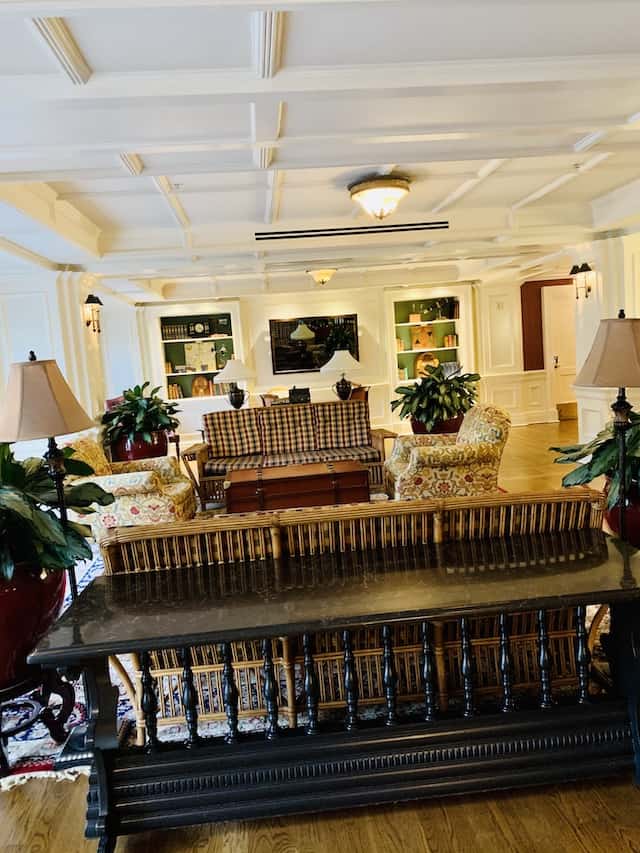 The Ferris W. Eahlers Community Hall is also located at Disney's BoardWalk. You can find various games and activities to help pass the time.
If you need to get a work out in, I suggest running along the boardwalk and take the path over the Yacht and Beach Clubs! There is also a gym inside the resort that has weights and treadmills.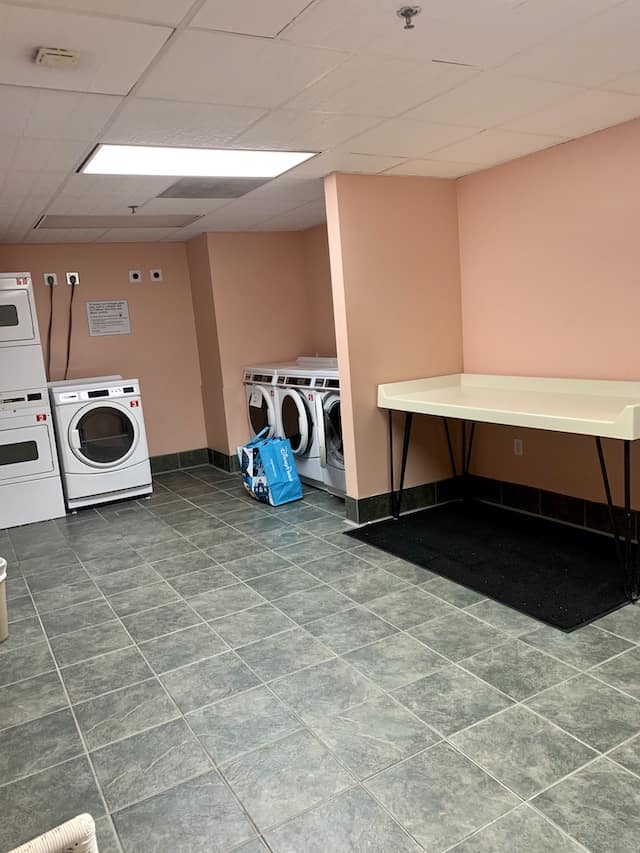 Laundry facilities are available as well, and I took full advantage of them!
BoardWalk Entertainment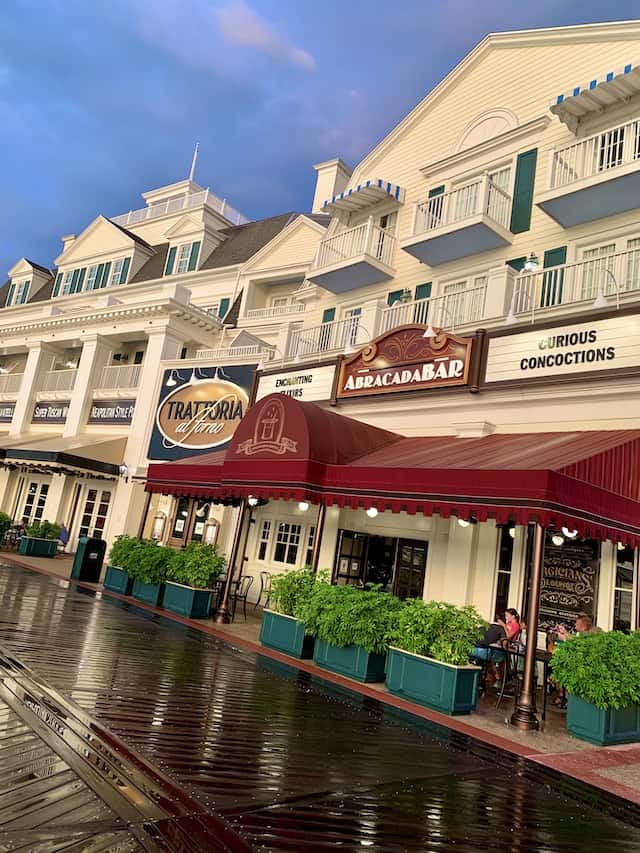 Disney's BoardWalk Resort has some of the best entertainment offerings in all of Disney World! The boardwalk itself is where all the action happens.
Carts are lined up and down the boardwalk, offering Guests the opportunity to take a ride on the Surrey bikes, press pennies, get their hair wrapped, and get an airbrushed tattoo.
Caricature and photo booths are also located on the boardwalk so Guests can capture their memories for years to come.
If you're looking for some dancing, the Atlantic Dance Hall is a nightclub for those who are 21 and over.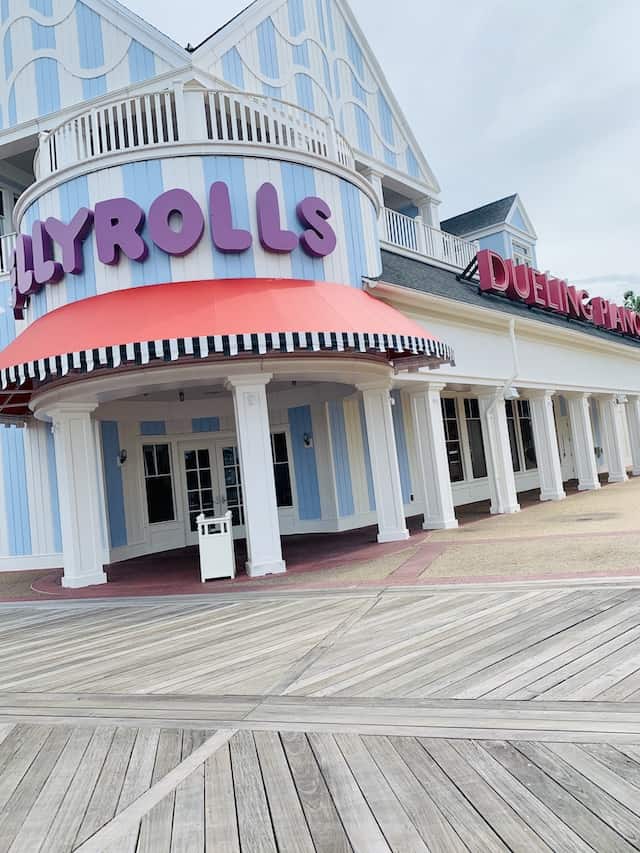 However, the real star of the boardwalk is Jellyrolls! Guests over 21 can experience this lively piano bar. Drinks, dueling pianos, and audience sing-alongs make this one of the most fun and unique ways to spend your time at the resort.
Disney's BoardWalk Resort also offers a full sports bar called ESPN Club. Sports Central is home to broadcast games and live interviews!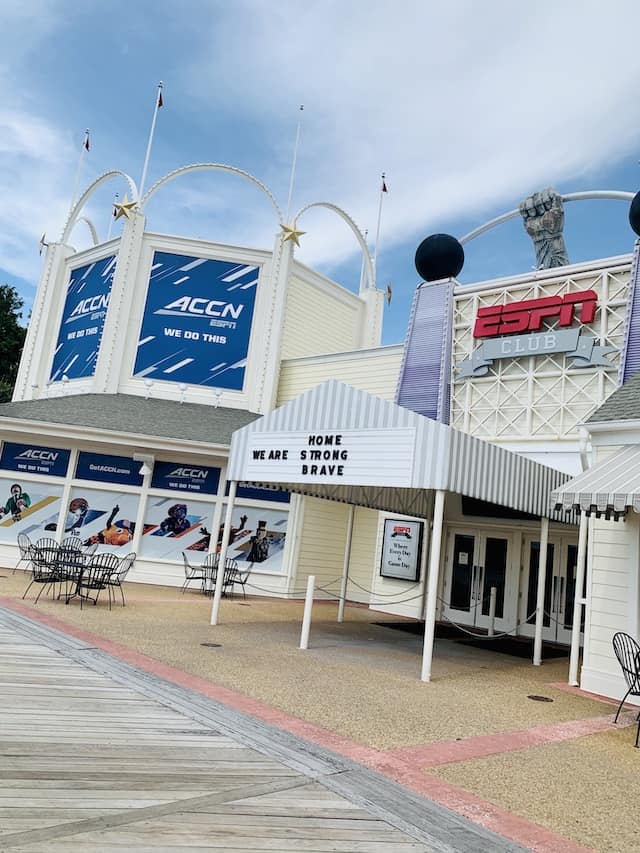 Despite all these great offerings, I was not able to experience any of them because of the timing of my visit. Very few places were actually open. I really hoped to check out Jellyrolls and the Surrey Bike rentals, and I was disappointed to see how much was closed.
With the Inn portion not reopening any time soon, I strongly suggest staying somewhere else if you want to take advantage of all the boardwalk has to offer.
It is not likely for any of the above entertainment to return until the Inn side has reopened.
Dining and Shopping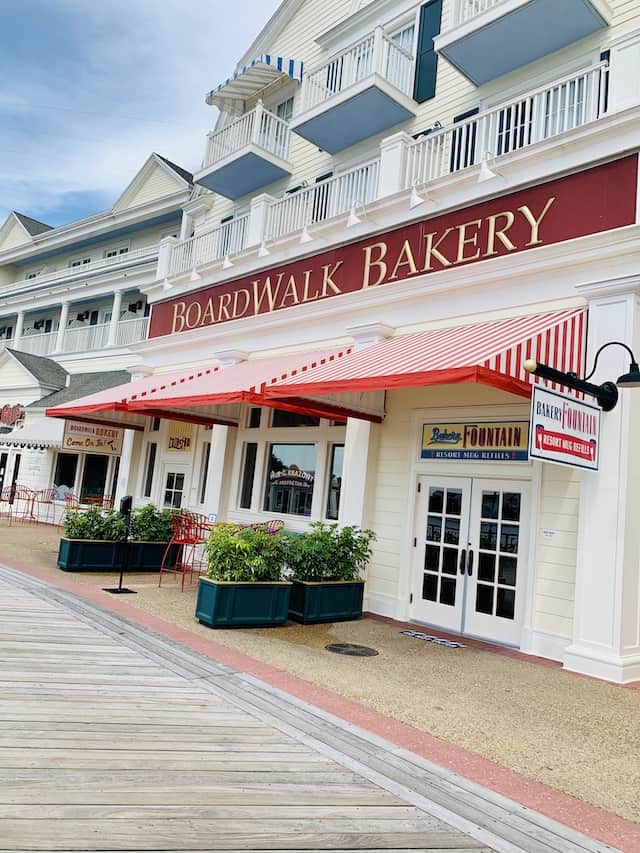 The BoardWalk Bakery offers delicious pastries, sandwiches, and snacks along with coffee and other refreshments.
Trattoria al Forno is a table service restaurant located on the boardwalk, and I loved my breakfast and dinner during this trip! You can read my full review HERE.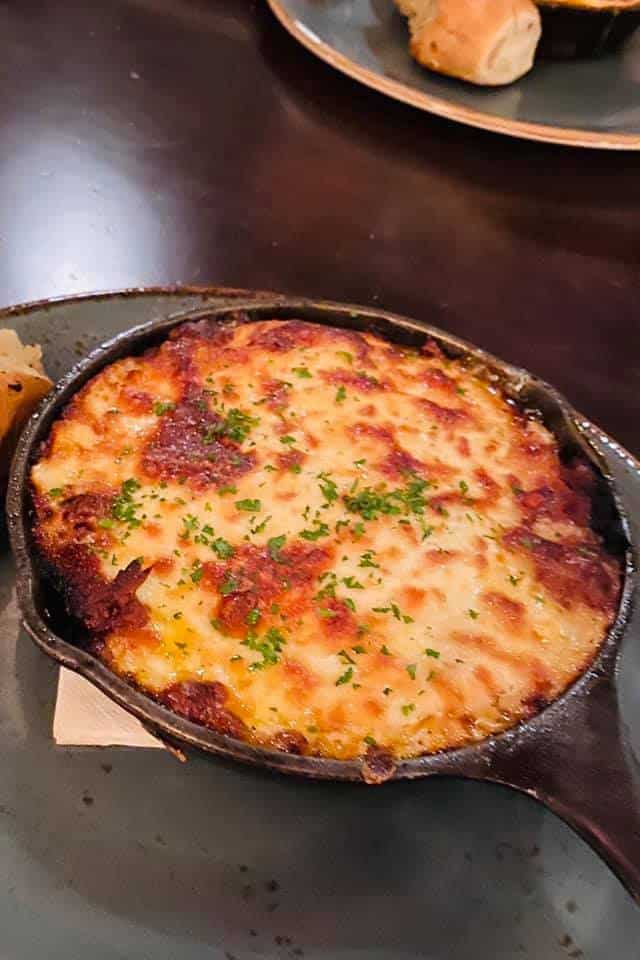 There is also a quick-service pizza window offering quick eats, but I did not venture to eat there despite it being open.
The Abracadabar is a full lounge and bar connected to Trattoria al Forno. It is a neat place that gives Guests a taste of another time and place.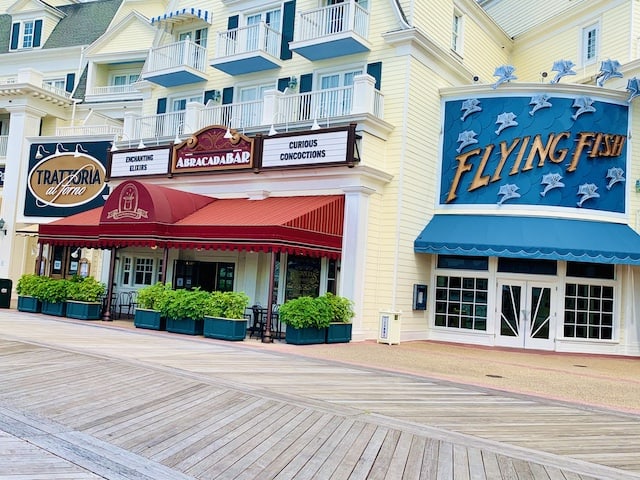 Once home to magicians and illusionists, they would gather after shows trying to outdo one another. Then one day it vanished in thin air – until now! I love how there are so many fun back stories at this resort.
Big River Grille & Brewing Works offers casual dining in the only working brewpub on Disney World property. Unfortunately, it was unavailable.
Flying Fish offers signature dining at the BoardWalk. However, it was not open during my stay.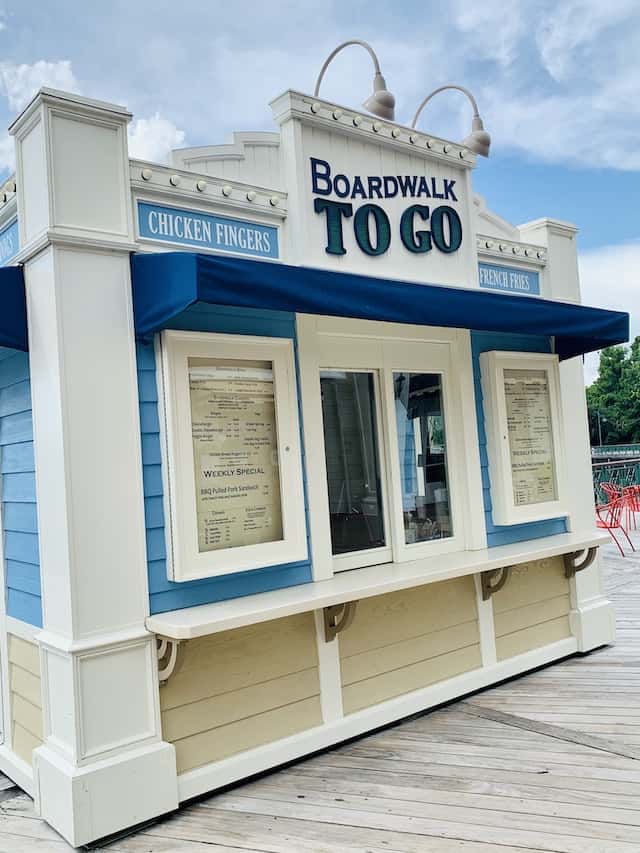 The ESPN Club, BoardWalk Joe's Marvelous Margarita stand, funnel cake cart, and to-go cart were all unavailable. Hopefully once the Inn opens, these eateries will resume serving Guests!
It's also worth mentioning that Ample Hills Creamery is permanently closed. It's unclear what will take its place, but let's all mourn that loss for just a moment…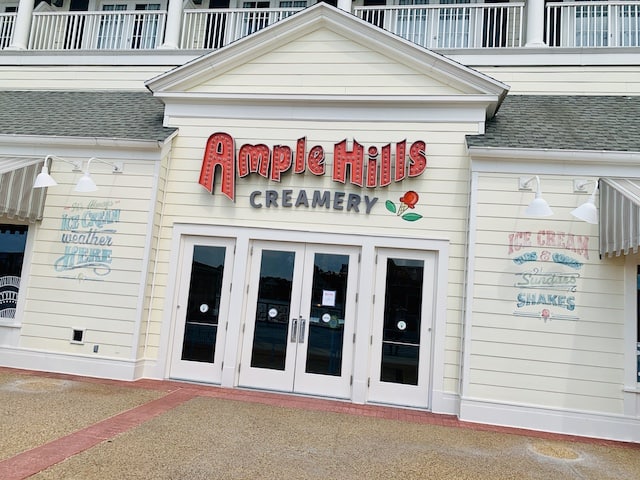 Ok, moving on.
There are two shopping locations at Disney's BoardWalk Resort. Dundy's Sundries offers t-shirts, souvenirs, and DVC merchandise items. Unfortunately I was not able to visit as it was closed.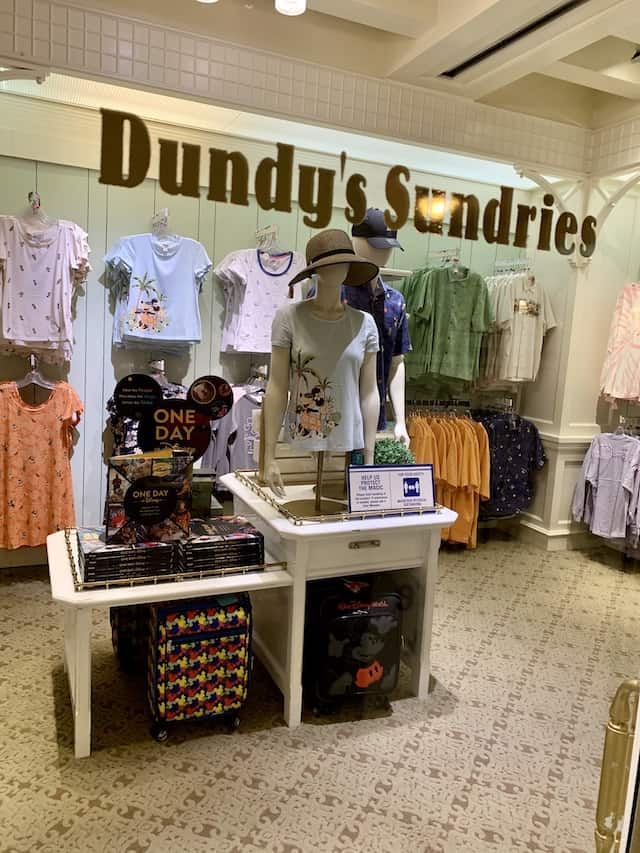 Thimbles & Threads offers many of the same merchandise items along with food and toiletries.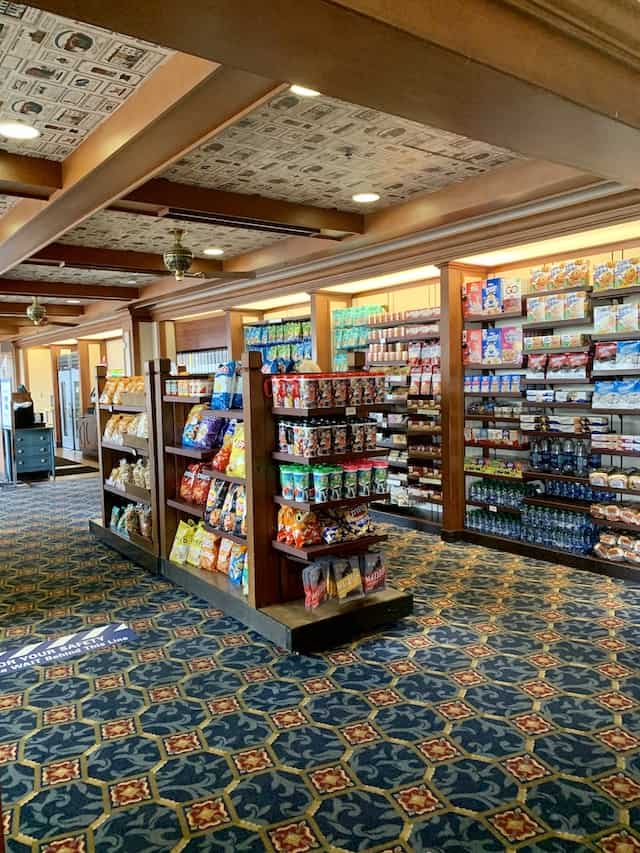 Stock up on frozen food, milk, cereal, bread, and more to use in your mini kitchen.
Or maybe you forgot diapers or soap. You can grab it at Thimbles & Threads!
Final Thoughts
I absolutely loved Disney's BoardWalk Resort. The theming was charming, the decor was immersive, and the location offers so many benefits.
However, since only the DVC portion is open and the Inn's reopening has been indefinitely delayed, I recommend waiting to stay here until more boardwalk offerings are available again.
I feel I did not get the full experience because only a handful of restaurants and entertainment options were available during my stay.
Do you have more questions about Disney's BoardWalk Resort? Ask them on Facebook, and I will answer them for you!