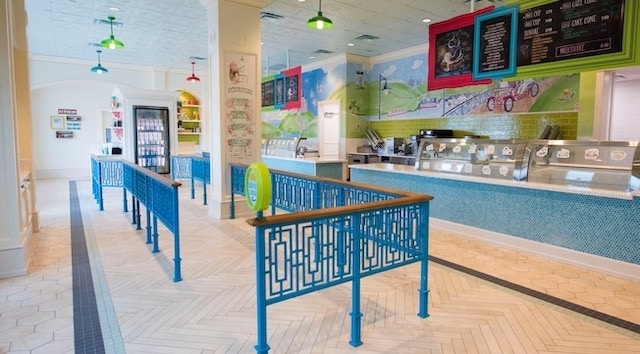 Disney Guests love all of the great food offerings in the Disney Parks, Disney Resorts, and Disney Springs. We have tried to keep our Pirate Crew updated with those dining locations that are currently open, those that remain temporarily closed, and the modified menus offered at many of the dining locations. Recently, Ample Hills Creamery's reopening has been called into question. Read on for what we know.
Ample Hills at Disney's Boardwalk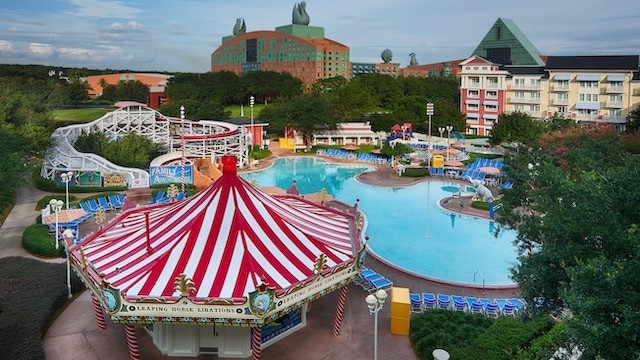 Ample Hills began as a Brooklyn-based ice cream shop. In 2016, Ample Hills opened "the most magical scoop shop" at Disney's Boardwalk Inn. This location decided to go big by offering 16 rotating flavors for Disney fans to enjoy.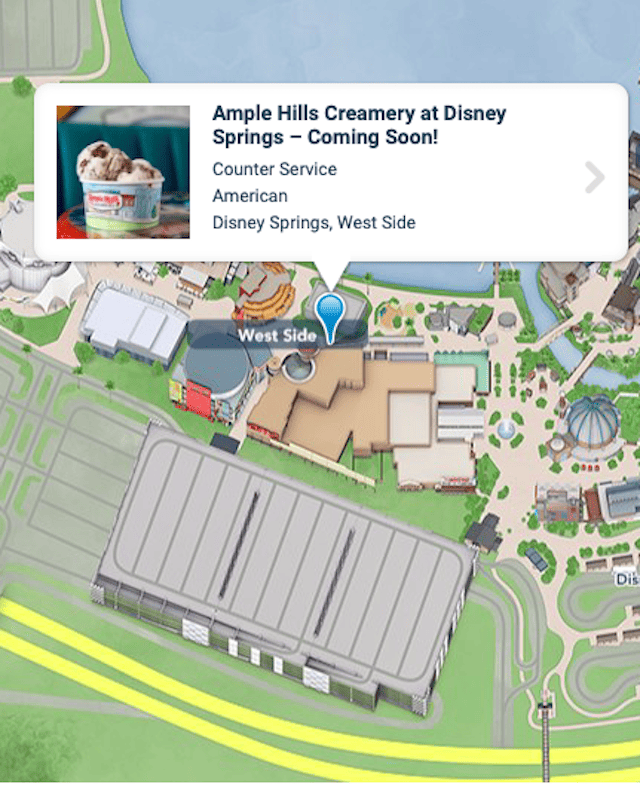 We learned this past January that a second location would be opening at Disney Springs in the winter of 2020. Construction began at the Disney Springs location and the new Ample Hills Creamery was to replace the former Amazing Pictures store. This location would be located on the West Side of Disney Springs.
ample hills was set to reopen a second location in disney springs during winter 2020
News of Disney Location Closures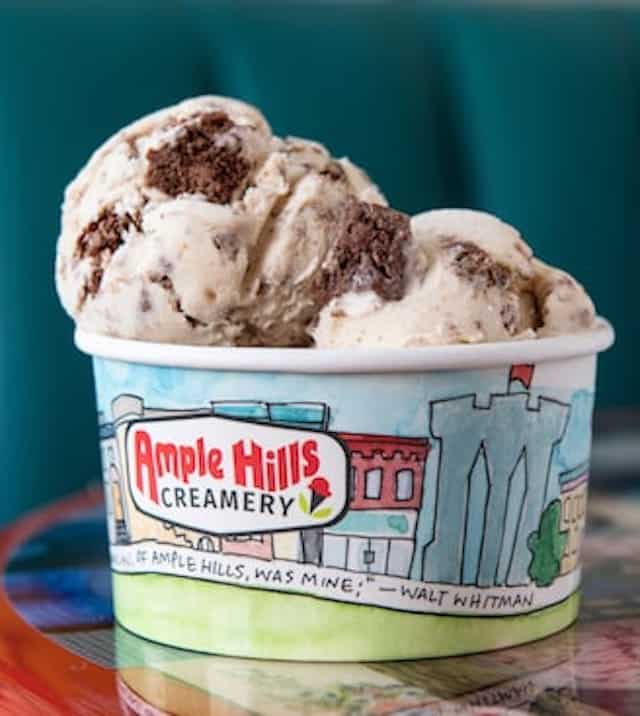 Many Disney news sources cited that the Ample Hills Boardwalk Inn location would be closing and the construction would be halted of the new Disney Springs location as well.
At this time the Ample Hills website does not indicate that this location will be closing. They simply state that they are "Closed for the Season."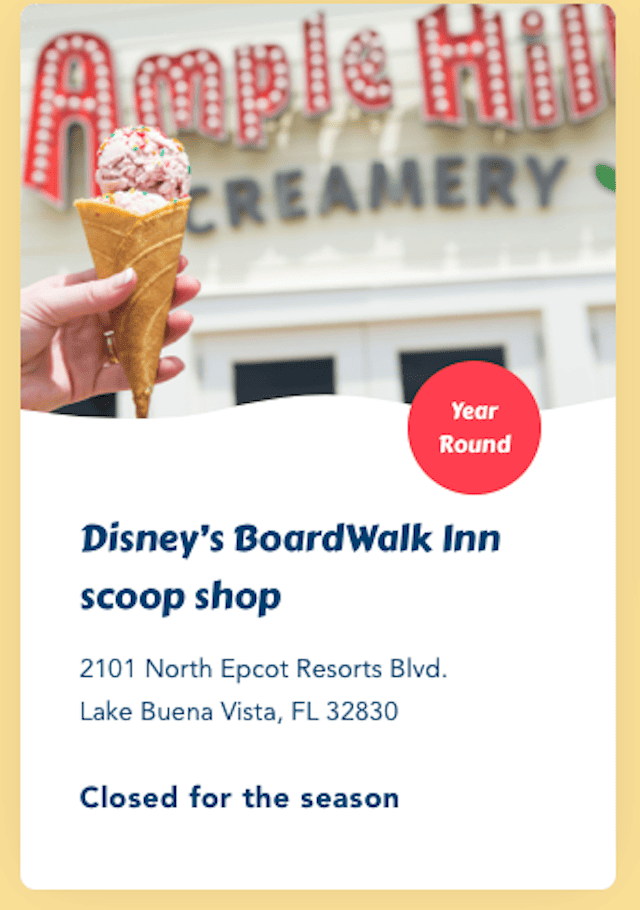 Also the Disney World website indicates that the Ample Hills Boardwalk location is "Temporarily Unavailable."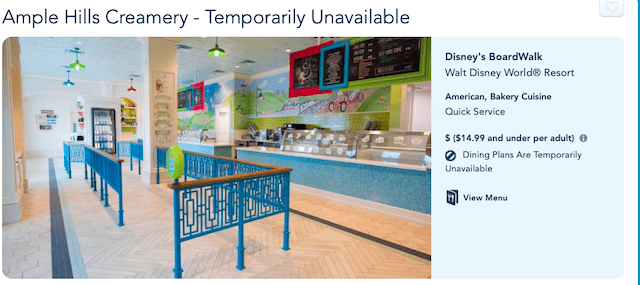 Additionally, the Disney World website continues to reflect that the Ample Hills Disney Springs location is "Coming Soon."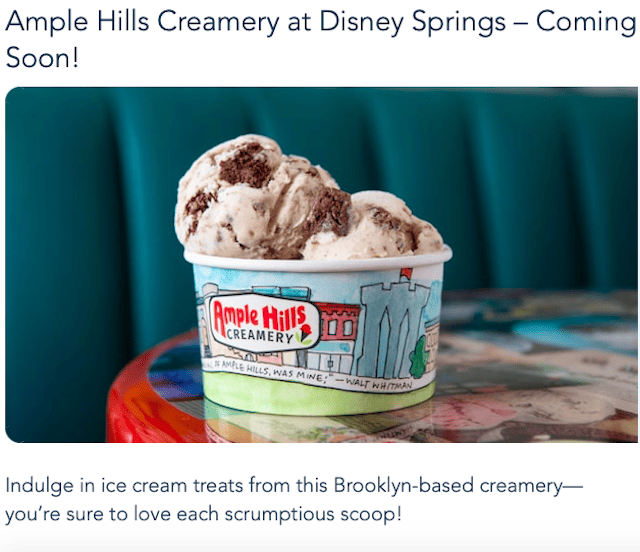 At this time neither Ample Hills nor Disney World has officially released news that either of these locations will be closed. It appears that there is speculation that these may be closed but no official statements have been posted.
New Ownership
In March 2020, Ample Hills filed for bankruptcy and the company was recently purchased for $1 million by an Oregon based company, Schmitt Industries.
At this time we are uncertain if this new company has determined to close the Disney based locations while they have recently announced that their many of their New York stores will reopen on July 23rd.
The only information that we have is from a tweet from the former owners of Ample Hills in reference to the speculated closures of the Disney locations.

We will continue to share additional information regarding the Ample Hills Creamery Disney locations – in particular if an official statement is released from the current owners of the company or from Disney World directly.
Have you tried Ample Hills? Do you think that they may be closing their Disney locations with this change in ownership? Share your thoughts with us on our Facebook Page.