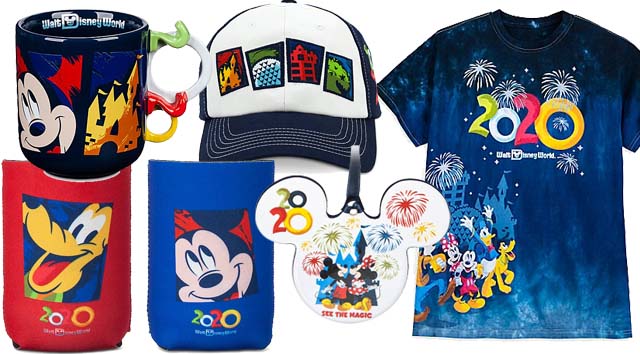 2020 is a year no one will forget, am I right? Disney is offering its 2020-dated merchandise for an excellent price! Check out the details and photos below.
Does anyone else go on a shopping spree while at Disney? I love purchasing my mugs, ornaments, and shirts from my favorite place on Earth!
Check out some of these great deals I spotted!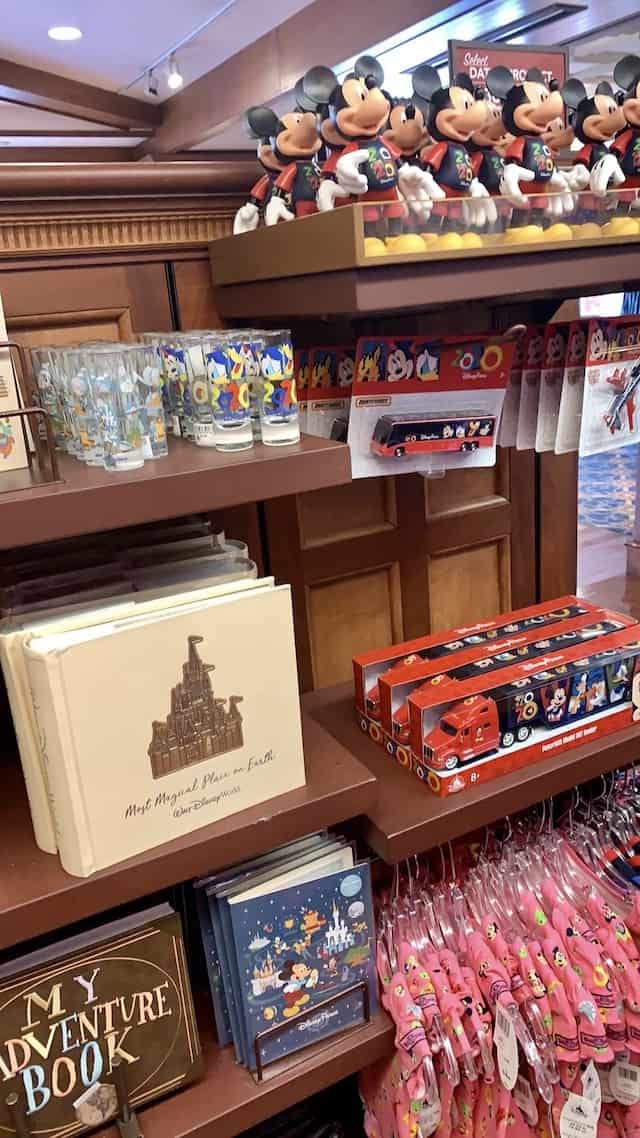 On the above shelf, you can see "toothpick holders" (priced at $9.99), plastic Mickey figures, and transportation toys. I (Monica) picked up the bus and airplane for my 3 year old son! They make great souvenirs.
The bus and airplane were priced in the $10-$15 range and when you factor in the sale, I got one of those for free!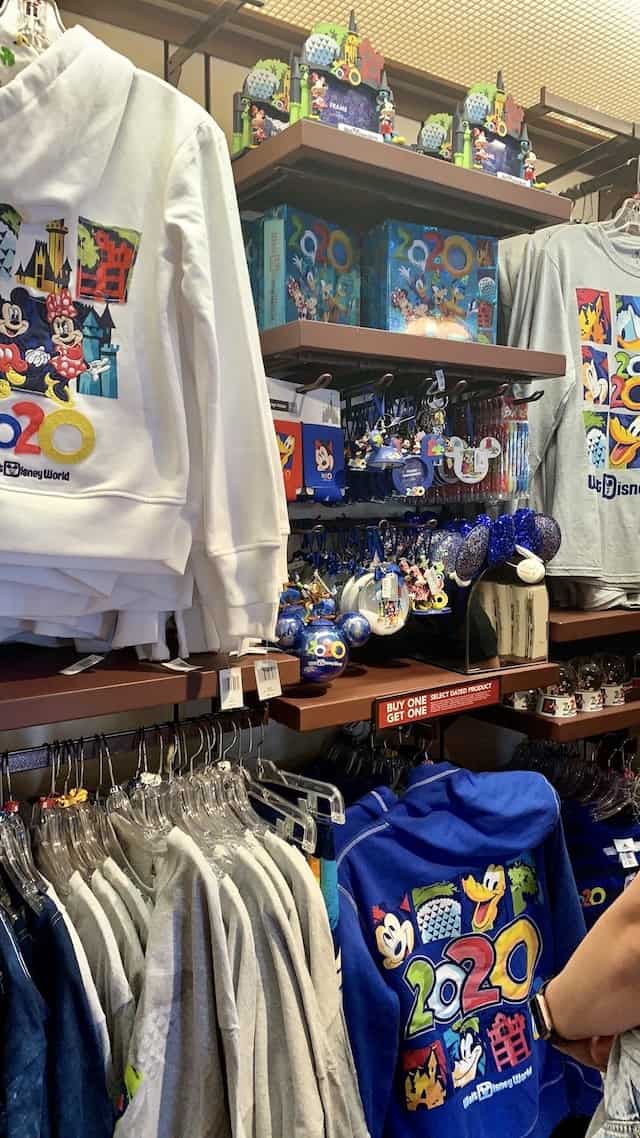 There were plenty of shirts, Minnie ears, ornaments, photo albums and frames, pens, and more included in this sale as well.
I got myself a long sleeved shirt and my husband a short sleeved shirt. They were priced at $24.99 and $34.99. Since the lowest priced item is taken off, I paid $34.99 for both or $17.50 each.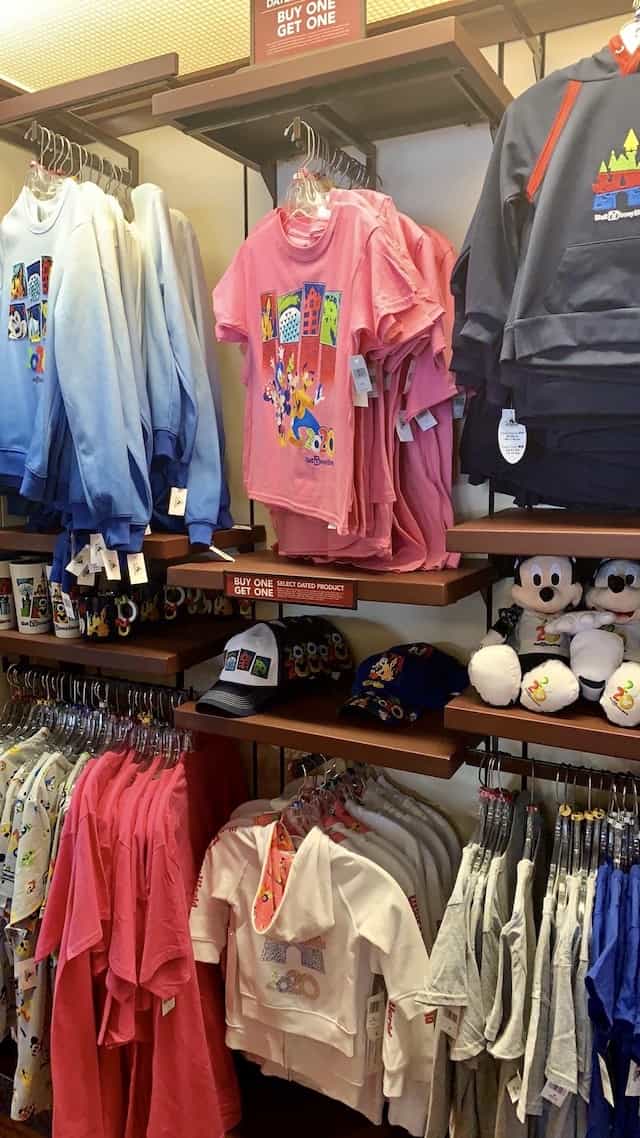 Hats, plush Mickeys, mugs, and snow globes were all included in this 2020 sale! Yoohoo! Big summer blowout!
I also purchased a mug for $14.99, a snow globe for $16.99, and a 2020 ornament for $17.99. Now every Christmas when I hang up my ornaments, I can be reminded of this crazy year (which may or may not be a good thing)!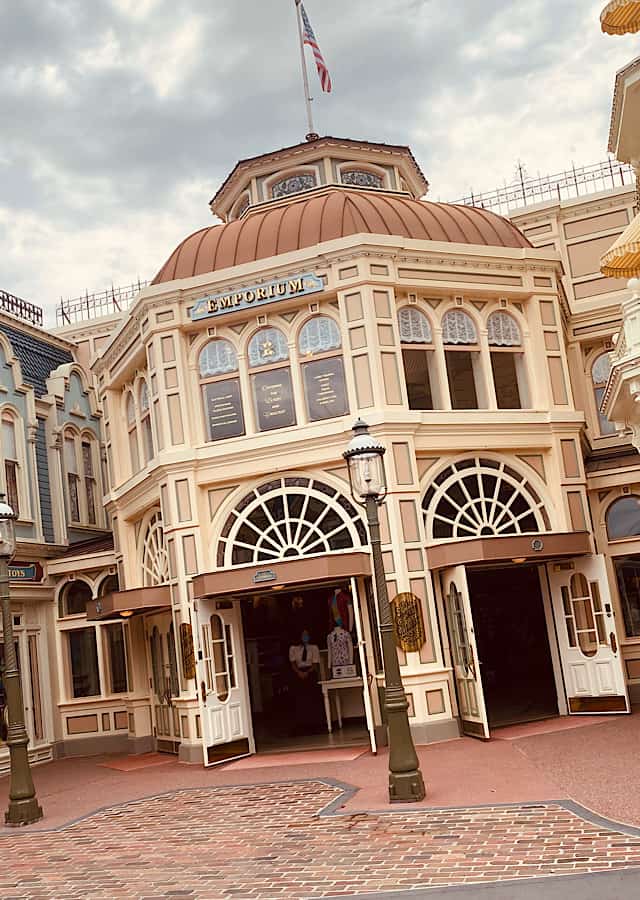 I noticed this sale everywhere on property when I was there last week. The above photos were taken at the Boardwalk, but I also saw them at Pop Century, Beach Club, and in Magic Kingdom.
I do not see this sale currently offered on shopDisney so you can only take advantage of this if you are visiting Disney World soon!
There is no end date for this sale that I noticed so be sure to look for it during your next trip!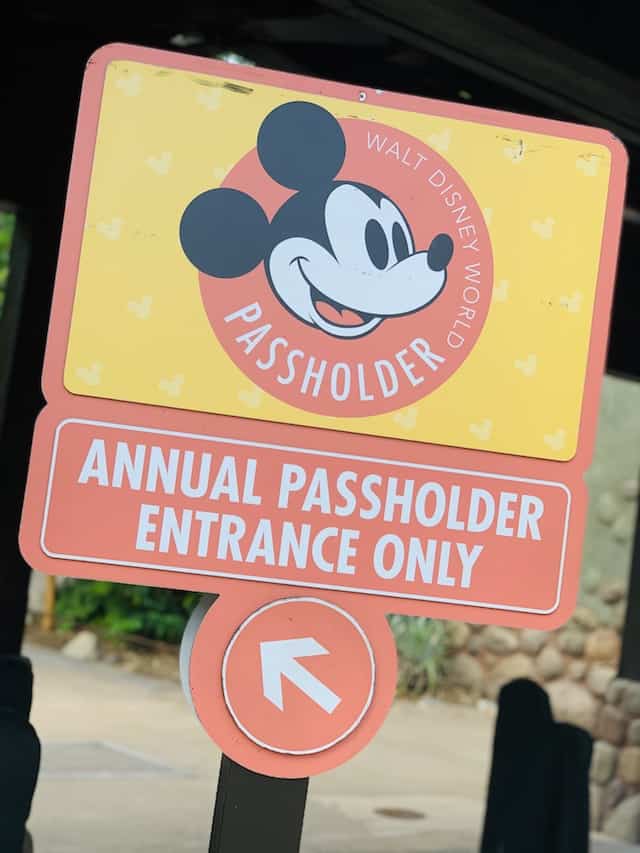 If you are traveling before August 14 and you are an Annual Passholder, make sure you let them know so you can get your 30% off! The AP discount is usually 20% so this extra 10% is a nice treat (and will cover your shipping if you want to have Disney mail the items to you!)
I saved even more using my AP discount and my items just arrived in great shape!
Check out all the details for the Annual Passholder discount HERE.
Will you be grabbing any of this 2020 merchandise on an upcoming trip? Let us know on Facebook!