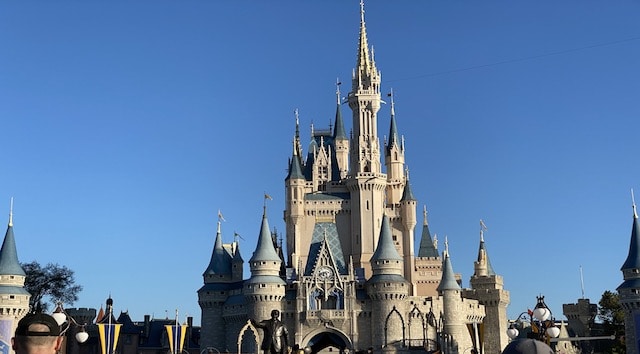 When the parks reopened to guests, there was one fan-favorite snack that didn't make the return. I am so pleased to share that this snack has finally made it's return home to the Magic Kingdom, but it may not be where you would think it would be!
Let's be real. We all love Disney snacks! There are endless options to choose from around the Walt Disney World resort. From Mickey shaped snacks to unending flavors of Dole Whip, you really can't go wrong with anything.
A while back I shared with you some of my Bucket-List worthy snacks to try at Epcot and you guys loved it! I personally enjoy going on internet and YouTube searches to find new snacks that I need to try on my next vacation. Be sure to stay tuned for more of my snack bucket-lists for the rest of the parks too!
It can be so easy to revert back to your old staples time and time again because they are familiar (and, of course, delicious). I find myself doing this all the time at Disney. Recently, I have made it my goal to start trying some new items in addition to my classic favorites.
One of these snacks that I tried for the first time back in February was the Cheshire Cat Tail, which is found at the Cheshire Cafe in Magic Kingdom. This snack is so much bigger than the sum of its parts!
What is a Cheshire Cat Tail?
At first glance, this looks like just a boring old chocolate pastry, but NO, it's definitely NOT!
This amazing snack is served at just the right temperature. Slightly warmed, so that the inside chocolate chips are semi soft and creamy.
Speaking of chocolate chips, this thing is full of them! I have had other chocolate pastries where you need a magnifying glass to find the chocolate pieces.
The Cheshire Cat Tail definitely does not skimp on the chocolatey goodness!
As if all that sugar wasn't the perfect punch to get your morning energy rush, it is also drizzled in a generous amount of pink and purple icing to make it look like the Cheshire Cat's tail.
I first thought that this snack was a bit of a hidden gem, but I think the Cheshire Cat has been let out of the bag. When I visited in February the line was super long to pick up one of these tasty treats.
Where Can I Get a Cheshire Cat Tail?
When the Magic Kingdom reopened to guests on July 11th, not all of the quick service locations reopened with the park. One of the locations that did not reopen was the Cheshire Cafe, and it remains closed at the time of this article.
That meant no Cheshire Cat Tails! I was super sad to hear of this news and hoped for the day when life would go back to normal and all the smaller quick service and snack locations would open again.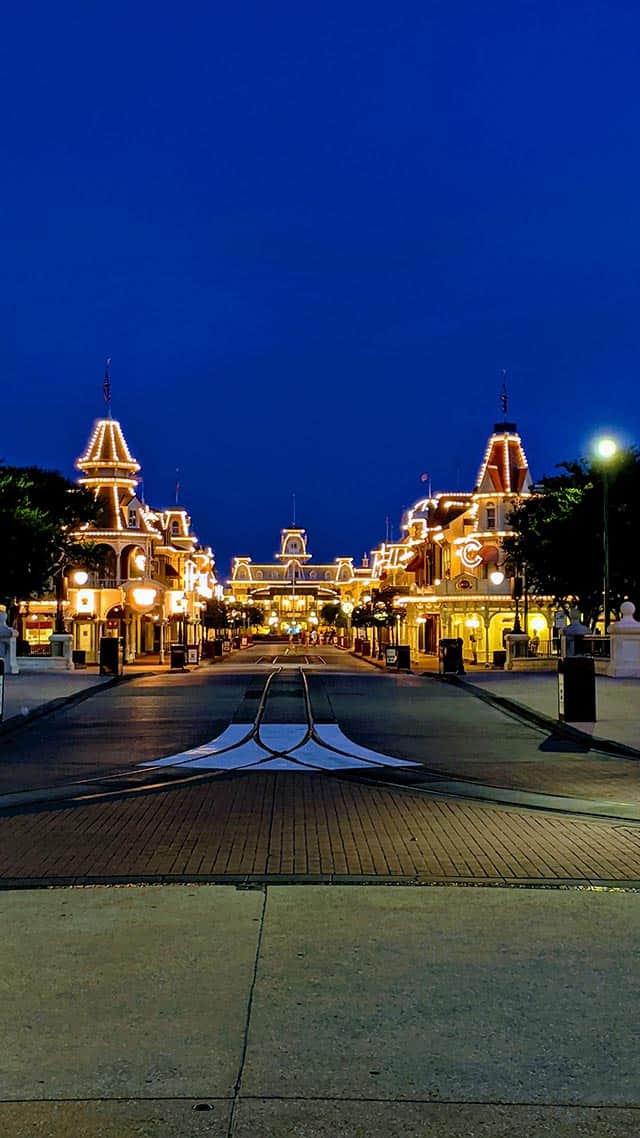 While that time has not yet come, we can rejoice and celebrate the fact that Disney has heard the cries for the Cheshire Cat Tails and has moved them to a new location for the time being!
You can Now find this amazing snack at Cosmic Ray's Starlight Cafe!
How Much Does a Cheshire Cat Tail Cost?
The price of the Cheshire Cat Tail has remained the same at $5.49. This snack is also eligible as a snack credit on the Disney Dining Plan. It is an excellent choice to use as a snack credit due the price!
Hopefully the dining plan will return sooner rather than later!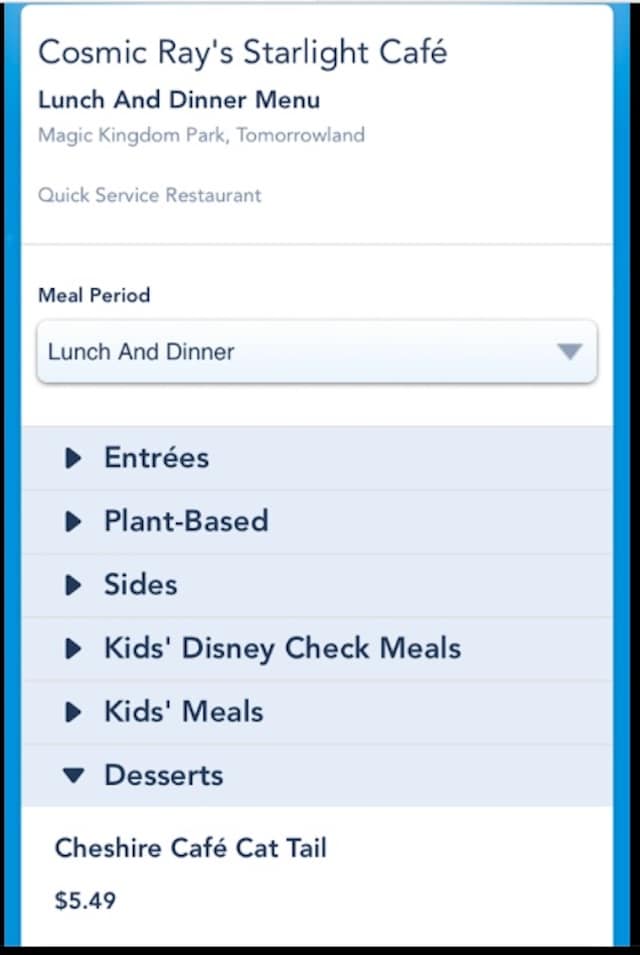 I can't recommend this treat highly enough. If you are planning on visiting the parks soon, be sure to stop by Cosmic Ray's Starlight Cafe and order one, or maybe two. Let's be honest, this is a snack you don't want to share!
Are you a fan of the Cheshire Cat Tails at Magic Kingdom? Are you excited to hear of their return? Let us know on Facebook!
-Christina