Disney World is delivering the desserts for the 50th anniversary, but are any of them even good? Here is our full review from Sunshine Seasons in Epcot.
50th Anniversary Foods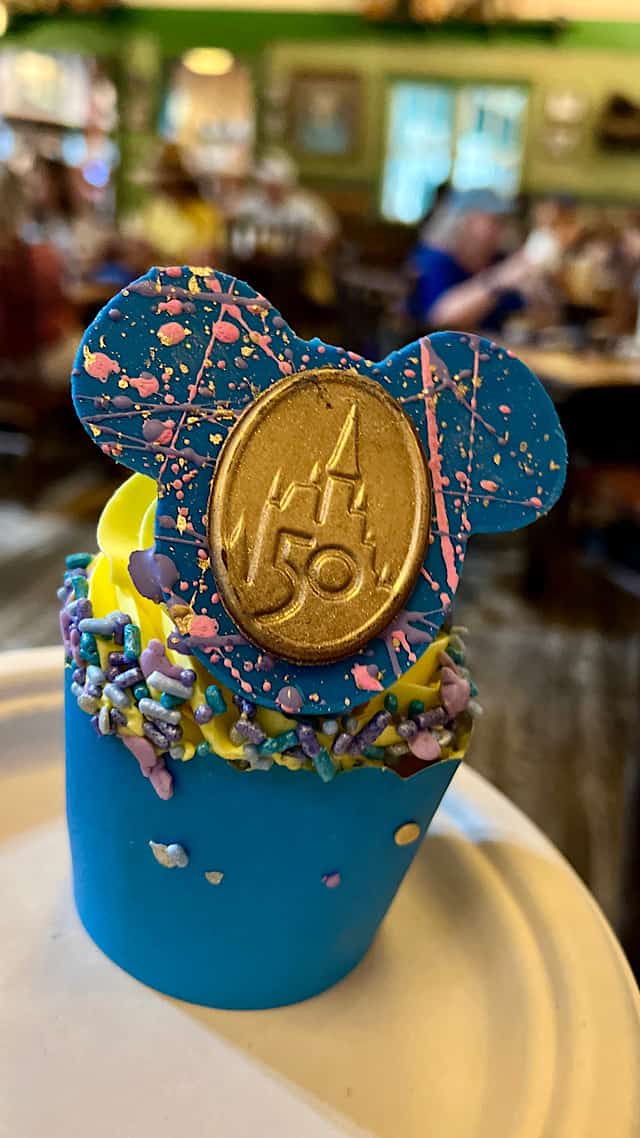 Like many holidays and special events, Disney has released a ton of new desserts, snacks, and beverages for Guests to sample during the 50th anniversary.
From interesting burgers to every version of chocolate you can find, there is something for every palate. You can see the guide Disney released HERE.
I kind of have an unofficial goal of trying all of the 50th food that looks appealing to me. While there for the kick off the celebrations on October 1, I had the opportunity to get a good start and try several.
Sunshine Seasons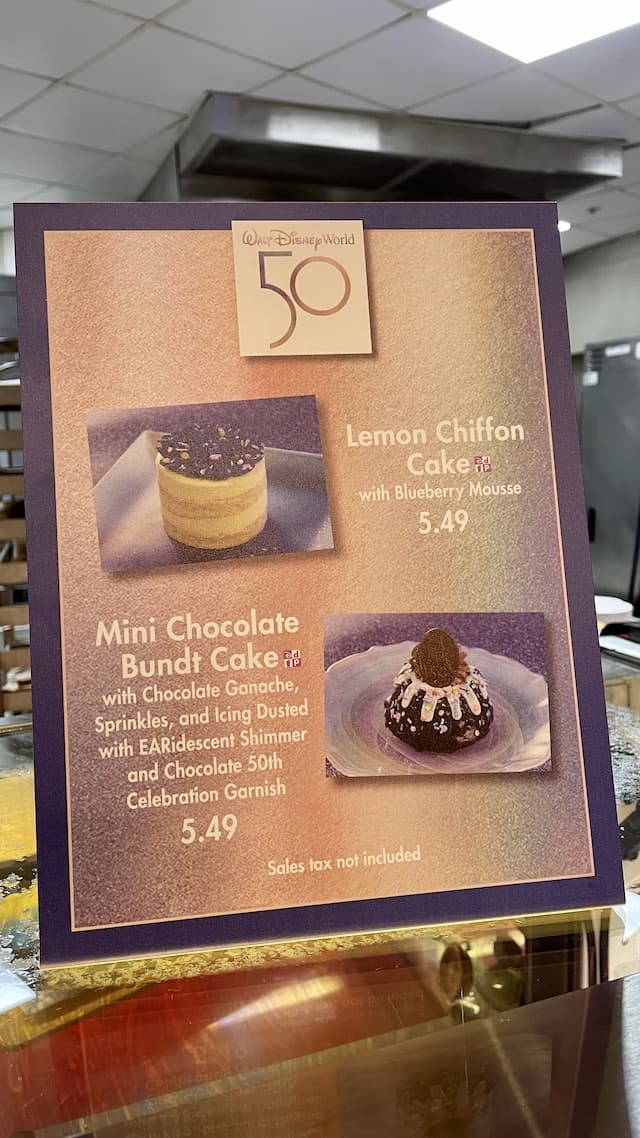 Located in the Land Pavilion of Epcot, Sunshine Seasons is a typical quick-service restaurant known for having a wide variety of food for differing taste buds. Food is served food-court style where you select your food and then head to the cash register to pay.
Mobile ordering used to be utilized here, but now it is back to using traditional ordering and check out. I prefer mobile ordering and honestly do not see why they had to take it away at this location. It could potentially be because this restaurant does not receive a lot of traffic.
At the time of publication, Sunshine Seasons has two treats for the 50th anniversary: Lemon Chiffon Cake and Mini Chocolate Bundt Cake. I tried both of them during the 50th anniversary weekend during my visit to Epcot. See which one I thought was good and which one I thought was bad.
Lemon Chiffon Cake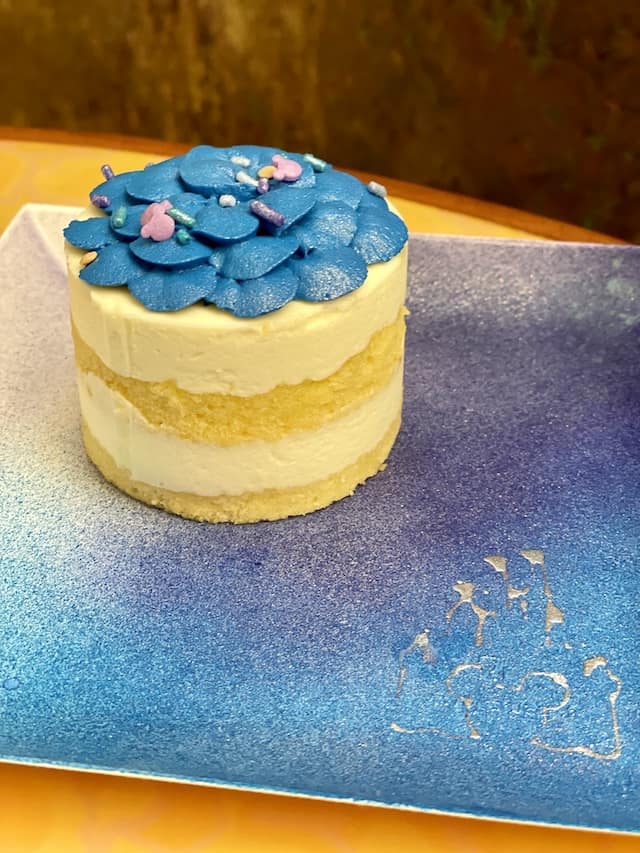 The Lemon Chiffon Cake has two layers of yellow cake and two layers of blueberry-flavored mousse. The top of the cake contains shimmery blue icing that turned your teeth and tongue blue along with Mickey-shaped sprinkles.
It was served on a really cute blue shimmery 50th plate with the Castle and Mickey's head in a silver gel.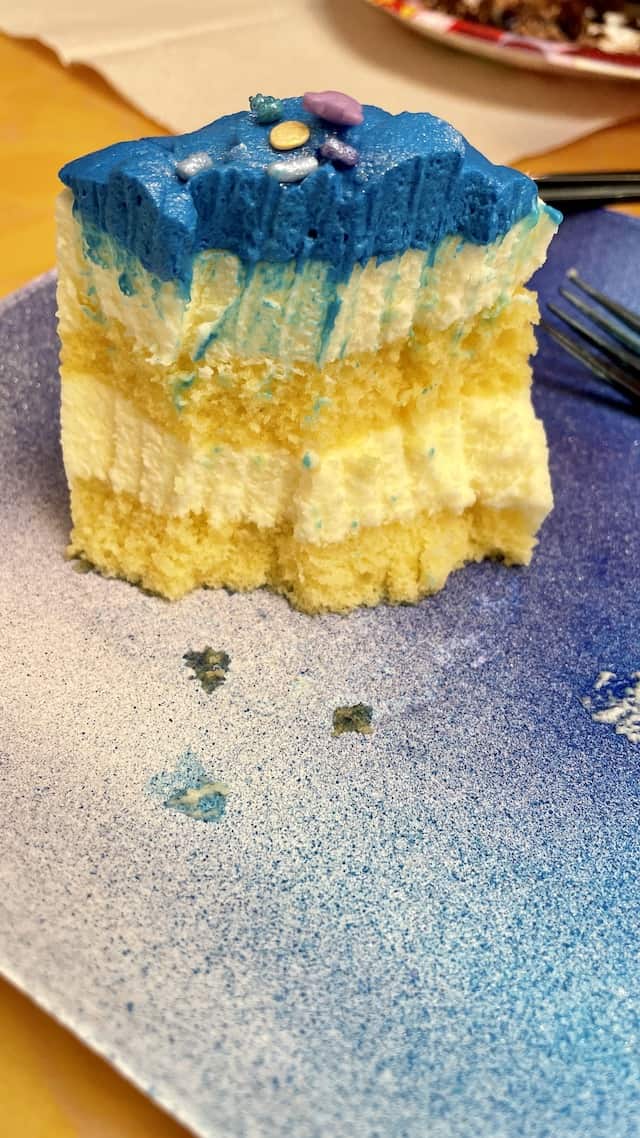 I love anything with a lemon and fruit combination, so I jumped on the chance to purchase them as a pre-snack to my lunch at Space 220. Personally, I loved this dessert! It's not the best lemon/fruit I have ever had, but the cake was light. There could have been more of a blueberry flavor (there were no real blueberries), but overall I enjoyed this dessert.
Mini Chocolate Bundt Cake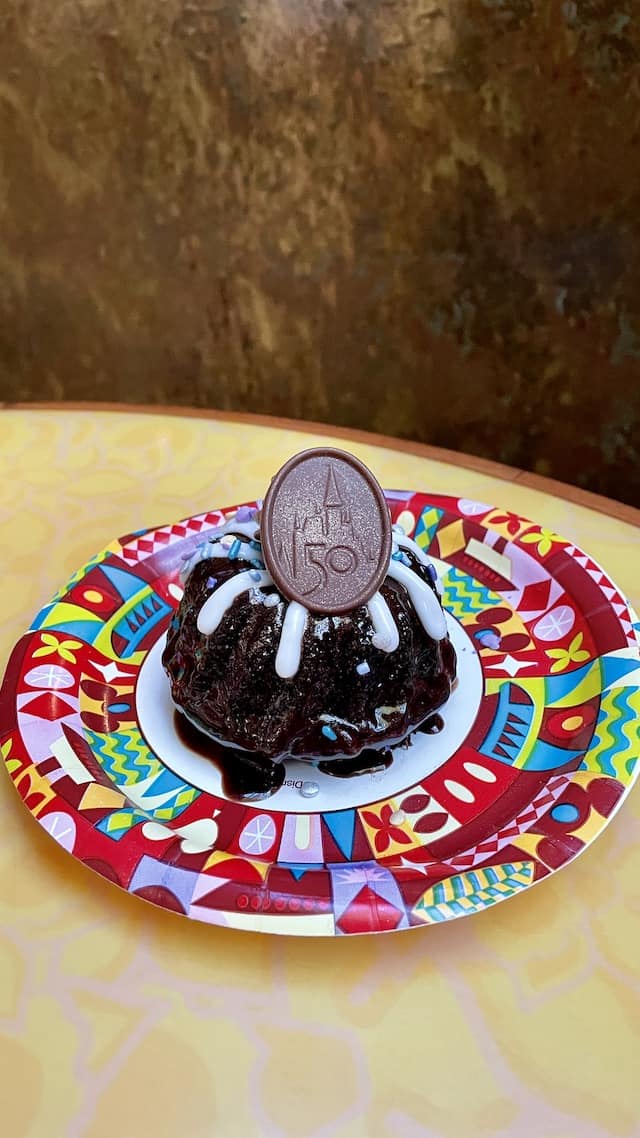 This cake has chocolate ganache, sprinkles, and icing dusted with EARidescent summer and a 50th garnish on top.
The first thing I noticed about this cake is that the sprinkles were only one one side of the cake – the wrong side. Also, I am never a fan of these medallion garnishes. They taste like cheap Easter chocolate to me.
The cake itself was pretty dry and had no contrasting flavor to the chocolate. It is pure chocolate – minus the icing. There is not enough icing to offset the chocolate flavor. Disney does chocolate much better, so I would not choose this one again.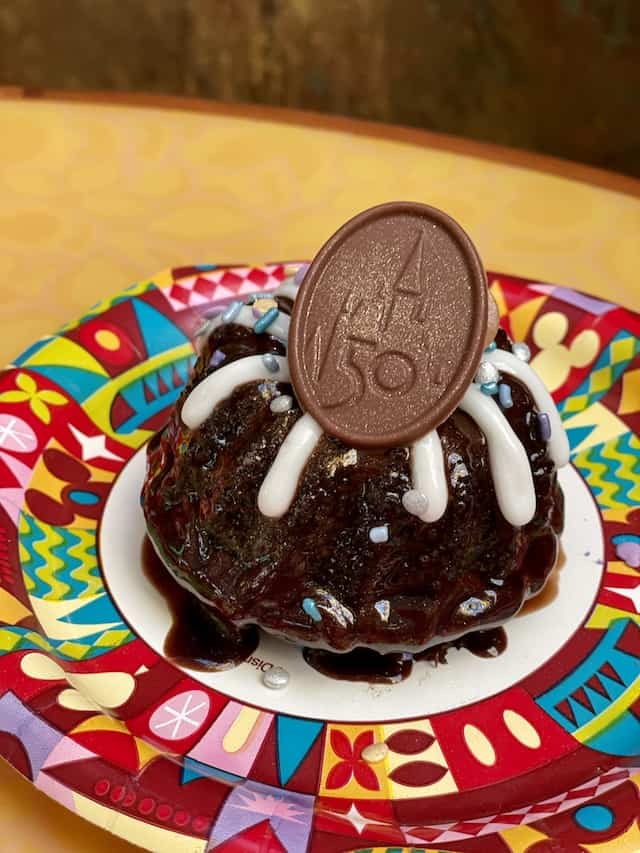 Overall, I enjoyed the Lemon Chiffon Cake but not the Chocolate Bundt Cake. Both were priced at $5.49, but the first cake was far superior. Plus, my chocolate cake was not on a 50th place, and sometimes presentation matters.
Did this review help you prepare your food strategy at Disney? Let us know in the comments below and on Facebook.