Feeling hungry? Are you in the mood for a Bavarian feast full of sausage, chicken, schnitzel and delicious desserts? Do you like to be entertained while you eat? If so, Biergarten might be a great choice for you! Check out my review to see if you want to add this to your list of dining choices on your next trip to EPCOT.
EPCOT is a great place to visit if you want to try a variety of different food. After all, you can literally eat your way around the world… the World Showcase that is.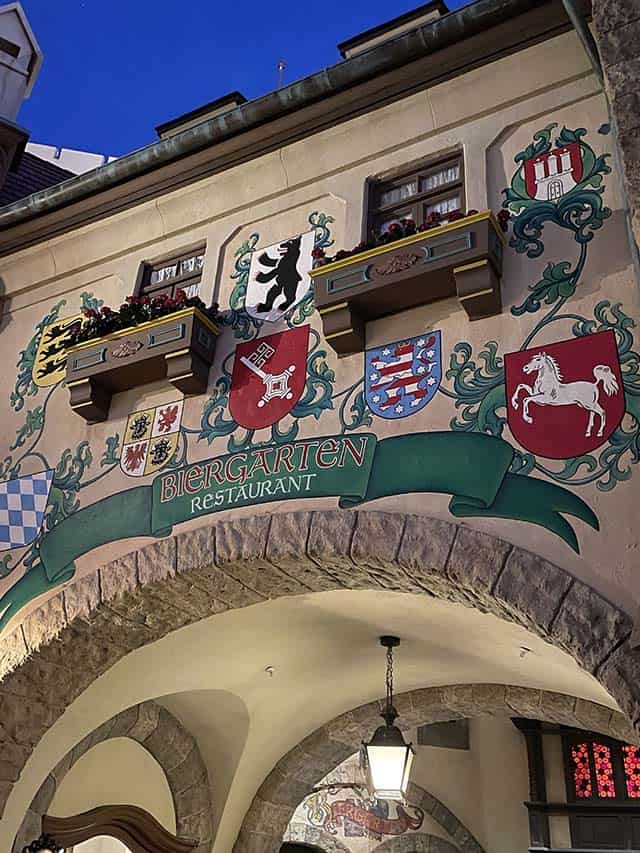 One of my favorite places to eat has always been Biergarten Restaurant located in Germany.
It's one of the places I know I have to visit each time I visit EPCOT. For an earlier review of Biergarten, take a look here. In this review, I will be focusing on how it has changed since Walt Disney World's reopening.
Where to eat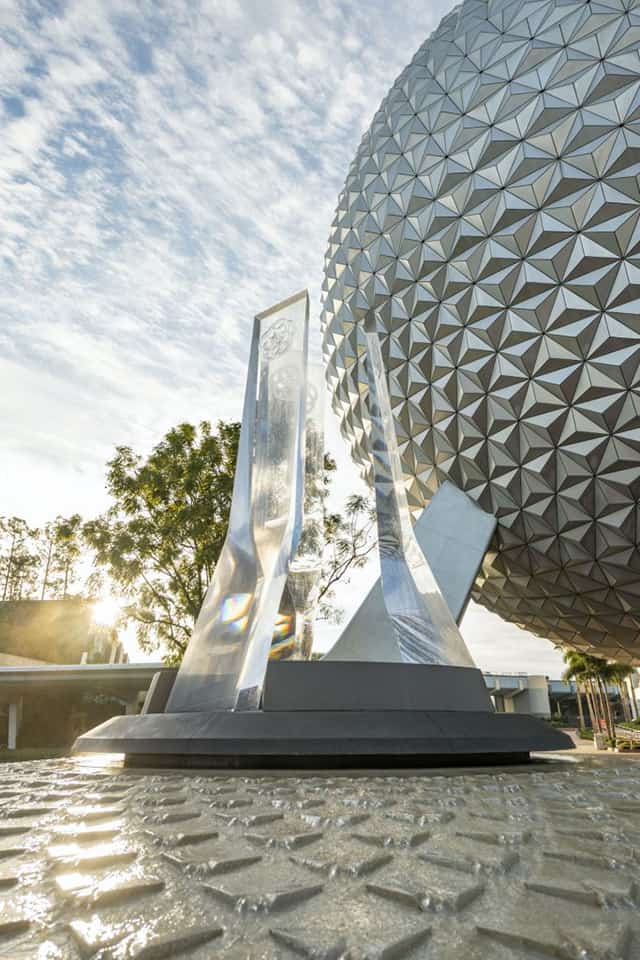 Since the reopening of Walt Disney World, only a few select restaurants have reopened. With only a few places open at the parks, do you feel lost when it comes to trying to choose a place to eat?
You might be wondering what places are family friendly and which ones are worth the price. Plus, trying to find a place to please everyone in your group can be challenging.
With dining plans unavailable, it might be difficult trying to keep track of a dining budget. If you need help, take a look at this post for a few suggestions.
Biergarten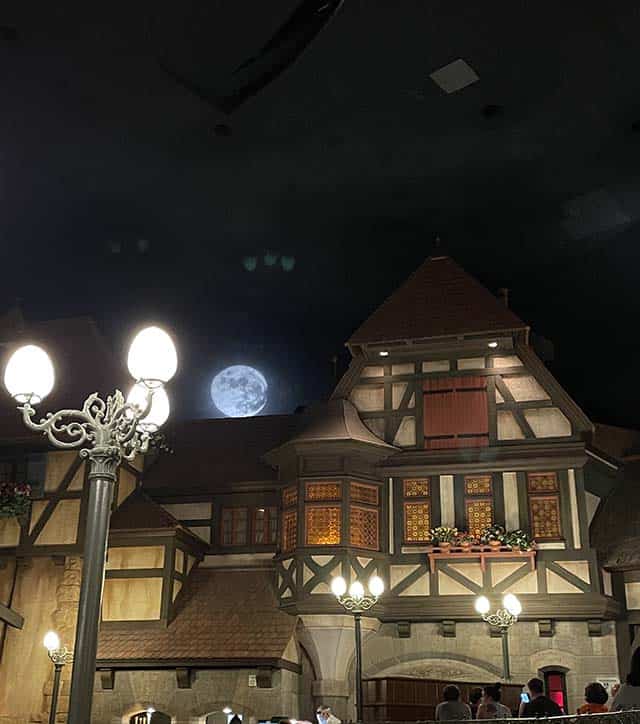 I was excited to see Biergarten would be open for our trip when I was making plans. I decided to make a reservation here for a few reasons. My family has already visited, so I knew everyone liked it. I knew what to expect, and I wanted to see what it would be like after reopening.
Would the experience feel the same? Would we still enjoy it despite having a few restrictions in place?
Our experience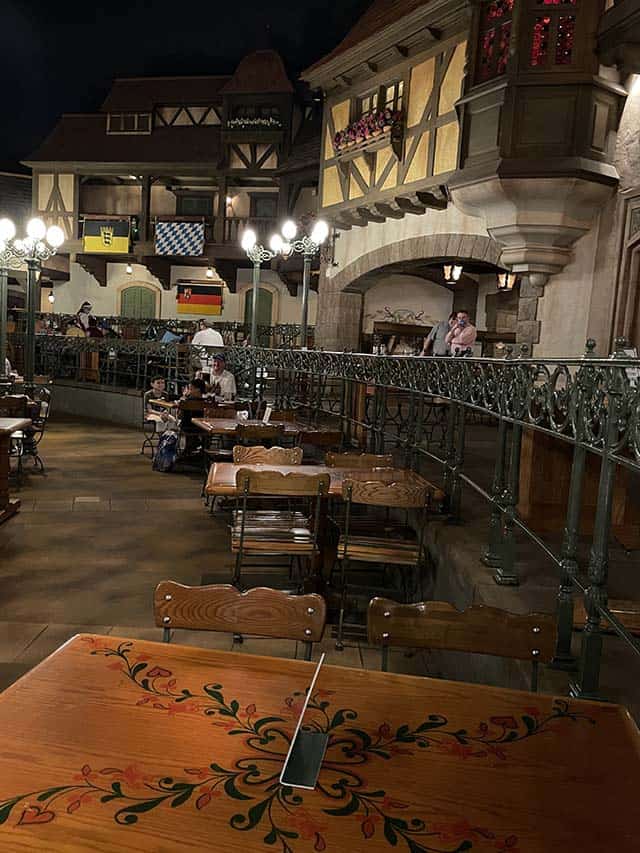 We checked in for our reservation via mobile check-in. Our reservation was at 5:45 p.m. and our table was ready almost immediately.
If you remember from my earlier review, I mentioned that there is a high chance of sitting next to some people you do not know. This was always something that made me cringe visiting here, but I always did my best to say, 'hello' to other people and enjoy it all.
However, due to social distancing, parties are now seated with their own individual party. All of you introverts out there, let's hear a big 'Oompah!' This is something I am fully on board with.
After being seated at our very own table this time, our server introduced herself and explained that everything would be brought to the table family-style instead of going to the buffet.
Menu
The first item brought to our table were the pretzel rolls. I feel like these cannot really disappoint anyone, unless they are not a fan of pretzels.
These were one of my favorite parts of the meal. They taste just as you would expect, like a pretzel roll. These did not last very long at all.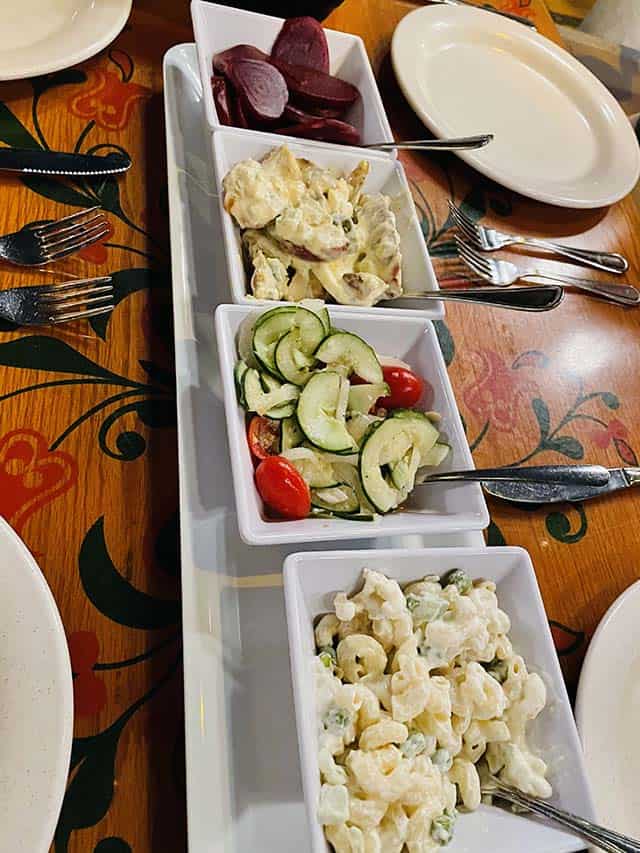 Next, came the salad for the table. Items included in the salad were beet salad, potato salad, tomato salad and macaroni salad.
I ate everything but the beet salad. This is the one disadvantage of family-style meals that I can see. Normally, if this was at a buffet, I would have just walked right by the beet salad. However, with the family-style portions, everything is brought to you, and sometimes you might feel like some of the food brought is wasted if nobody eats it.
I am sure that if you were to tell your server you prefer not to have something, they would happily accommodate your request.
The macaroni and potato salad were very creamy and tasteful. I also enjoyed the tomato salad. Cucumbers with the tomatoes are always a nice contrast and I love the combination.
Main Course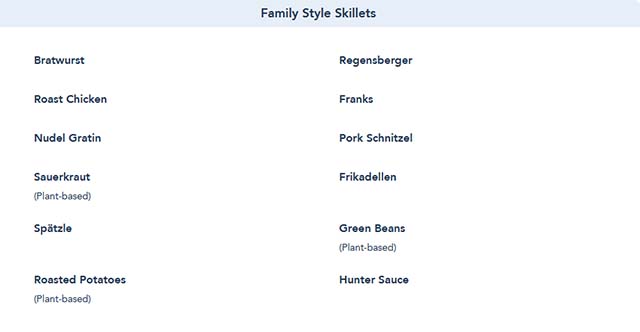 If you are a meat and potatoes kind of person, you will probably enjoy Biergarten a lot. You will be delivered a skillet of all kinds of meat.
The kinds of meat are pictured from Biergarten's menu. Your server will also go through each item when it is brought out to your table.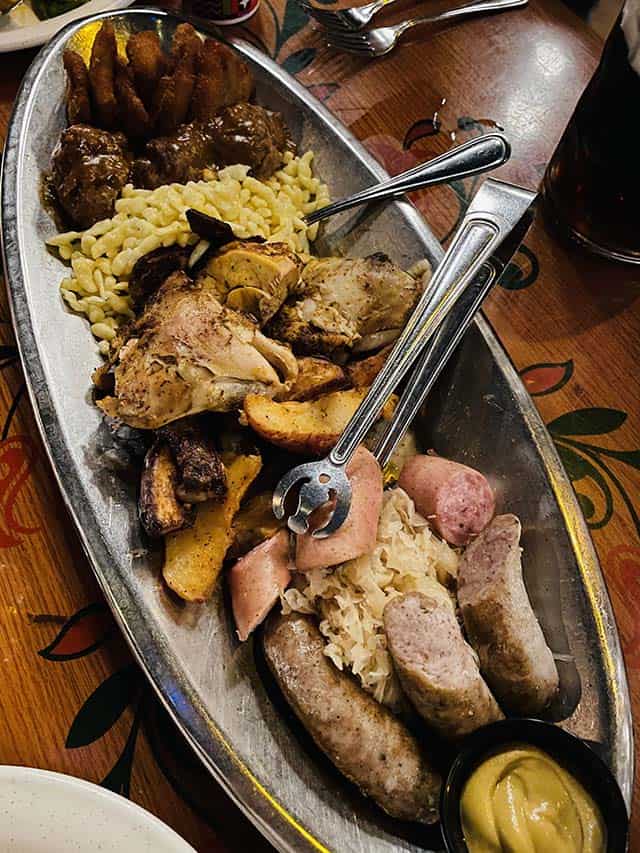 Some of the items on the menu, like "Frikadellen," might not mean anything to you, but if you look at the picture above, you can see them. They are meatballs!
The food came out hot and everything was delicious. For the most part we enjoyed everything here. I am not much of a sauerkraut fan, but that did not matter since I ate almost everything else. I loved the spätzle. If you haven't had it before, it can be described as a German kind of pasta. It is soft and almost kind of like a dumpling.
Kids Menu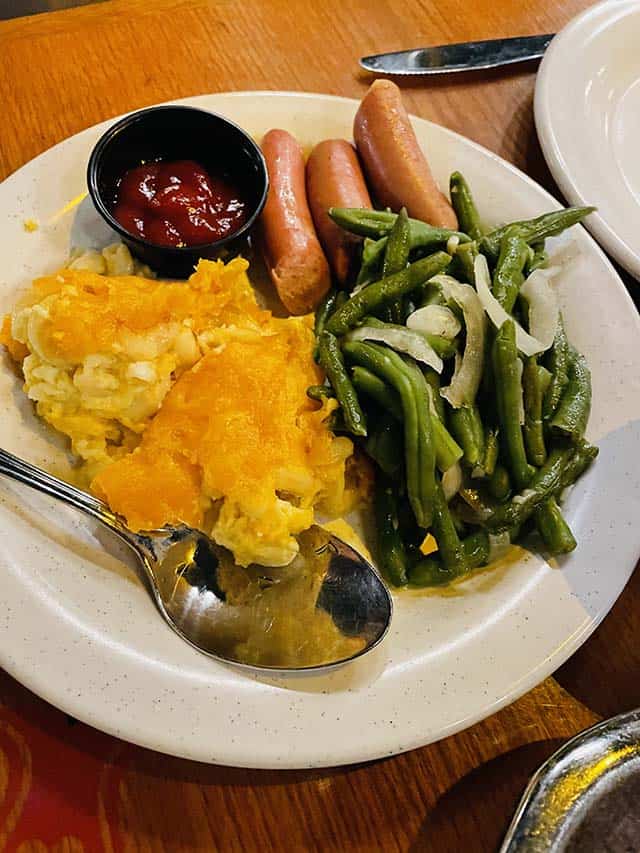 Your server will also bring out the choices shown above that are more "kid friendly." It includes macaroni and cheese, hot dogs and green beans.
One of the most common questions I hear about Biergarten is whether or not it's kid-friendly. Each time we have visited, my boys have always found something to eat and we have not had any trouble with the menu.
My younger son enjoyed eating the roast chicken and sausage. My older son, who has previously enjoyed the macaroni and cheese and hot dogs here, complained about the crust on top of the macaroni and cheese and pretty much refused to eat it. He described it as having "nacho cheese" on top and did not even try it.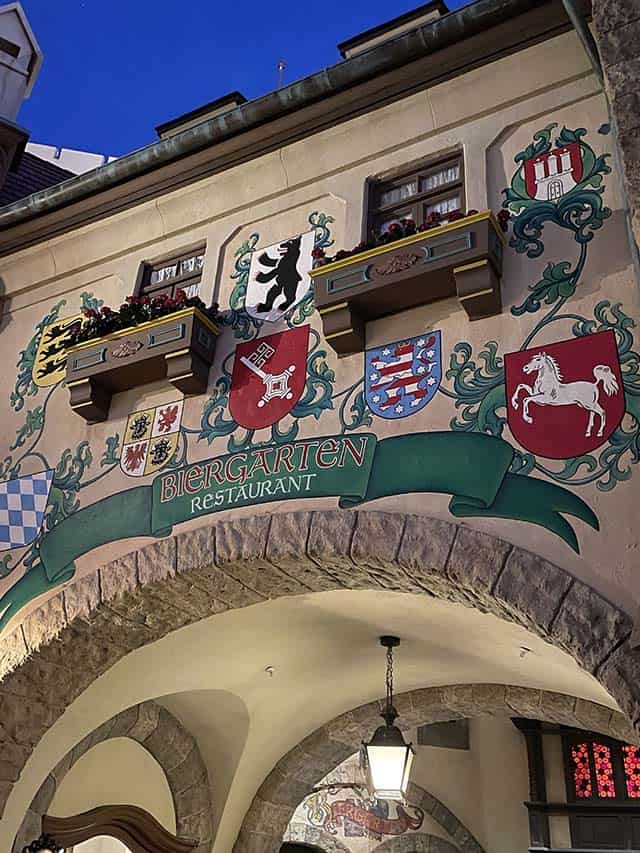 Now looking back, it's probably because I scooped out the creamier part of the macaroni and cheese from the buffet and gave him some without the crust on the top. So, that's one point for the buffet. Parents probably have a little more control over what is served.
Despite the macaroni and cheese having "nacho cheese" on top, it was actually very cheesy, tasteful and reminded me of homemade macaroni and cheese my Grandmother used to make.
Dessert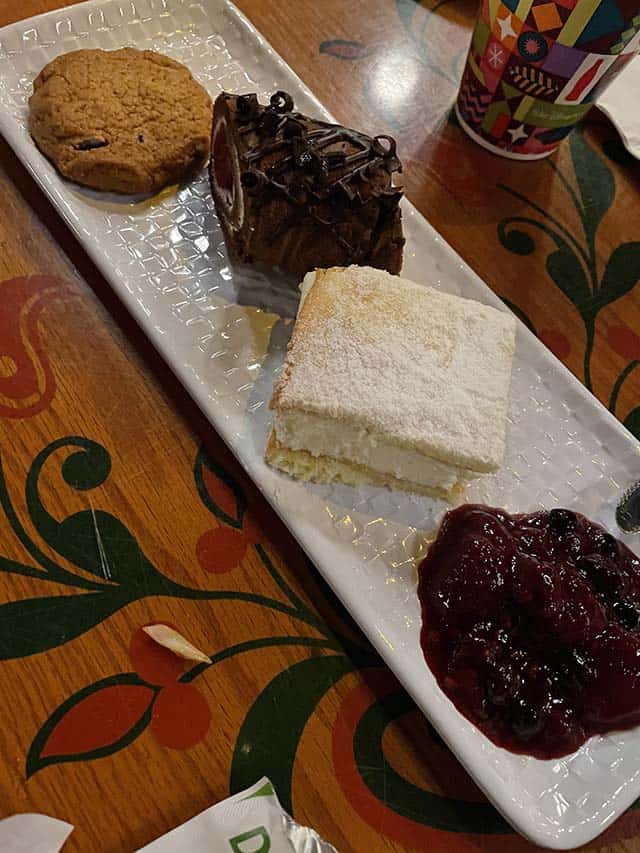 The dessert was one of the best parts of our meal. My sons enjoyed the cookies. My favorite was the Black Forest Roll. It was light, not too rich and had just the right amount of chocolate.
The cheesecake was not like traditional cheesecake at all. This one seemed much lighter than traditional cheesecake. It was almost more like a small breakfast pastry.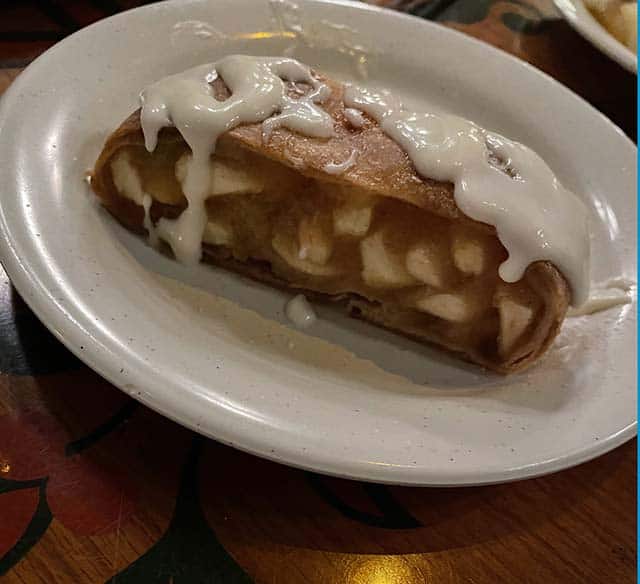 We were also given Apple Strudel with Vanilla sauce. It was warm, gooey and delicious. It tasted like a warm apple pie, just out of the oven with vanilla frosting over it.
Entertainment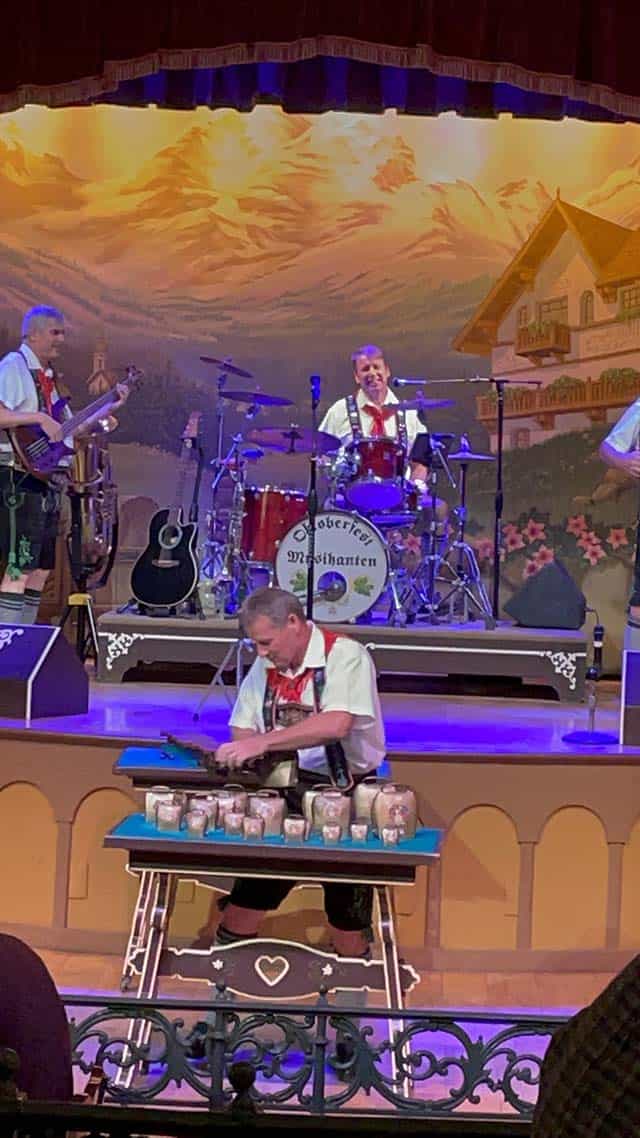 I was happy to see that the entertainment was still around during the meals. It's part of the fun of Biergarten and really adds to the "party" atmosphere. The only difference between now and before reopening is that there is no longer any dancing allowed in front of the stage.
Despite the lack of dancing, guests are still encouraged to raise their glass and sing along. I really enjoyed it and found it to be a great way to end our evening.
The band was funny, entertaining and did more than just play instruments and sing. Varieties of music and instruments were played and it was a lot of fun to watch.
Is it family friendly?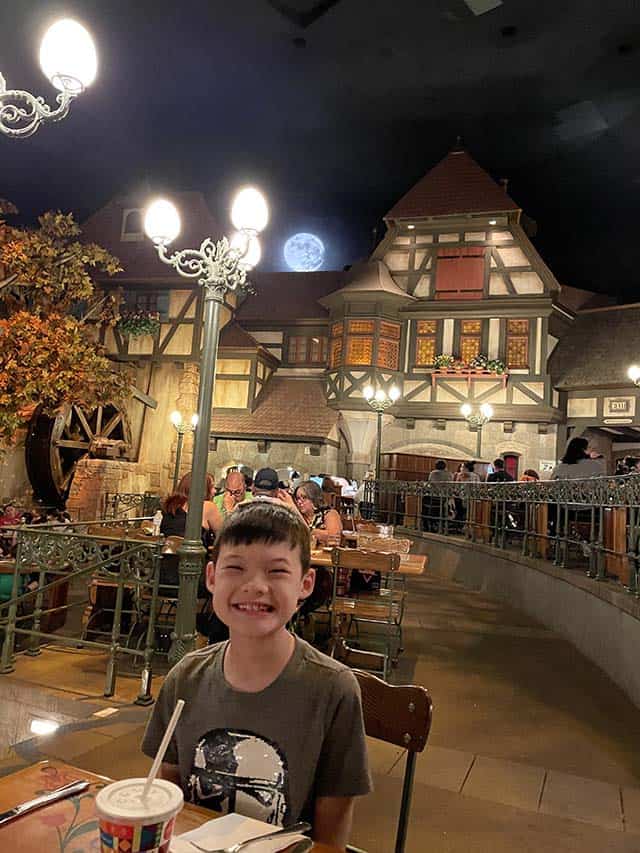 Is Biergarten family friendly? Do kids like it? Yes, I believe it is, and I have gone to Biergarten many times with my family. We have all enjoyed the food, music and entertainment.
If you enjoy trying different beers, it's definitely a good place to try. My husband appreciates the variety of German beers that are offered here.
So, good food, drink and entertainment! Sounds great, right?
One thing to consider is whether or not you enjoy a loud, entertaining atmosphere. If you have young children with sensory issues or you do not do well in loud atmospheres, it is probably not the best choice. It does get pretty loud when the band comes out so be sure to take that into consideration.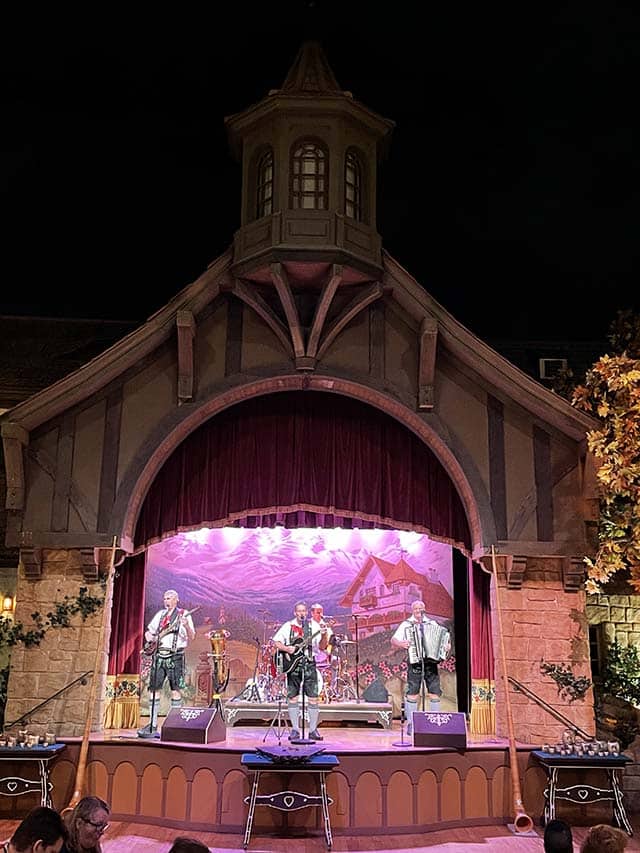 Another thing to consider is the food, especially if you have children. If you have any picky eaters in your group, you may want to stick with something more traditional. Chicken nuggies and choccy milk are definitely items that are not found at Biergarten.
This past visit, I had one son who gobbled everything up and then another son who refused to eat anything, except the cookies at the end of the meal.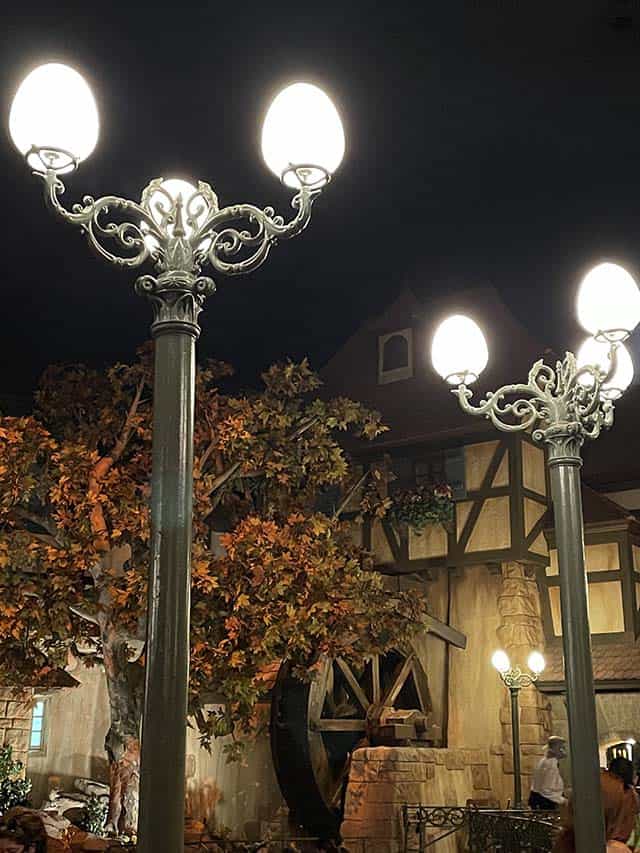 Overall, our service was outstanding. The majority of us enjoyed our meals and we all had fun watching the band. Was it different from before? Yes, but it really wasn't that different.
The main difference is the seating, but if you're introverted like me then it's probably a welcome change. If you are extroverted, then hopefully we'll all be saying, "Oompah!" to our friendly neighbors and clinking our glasses with each other real soon and making new friends.
Have you visited Biergarten? Do you have plans to eat there soon? Tell us about them in the comments below or on our Facebook page.
Maggie Baltz