Disney Guests were happy to discover that a lengthy refurbishment has now been completed. Get an inside look at this refurbishment of this 50 year old attraction.
Rivers of America Refurbishment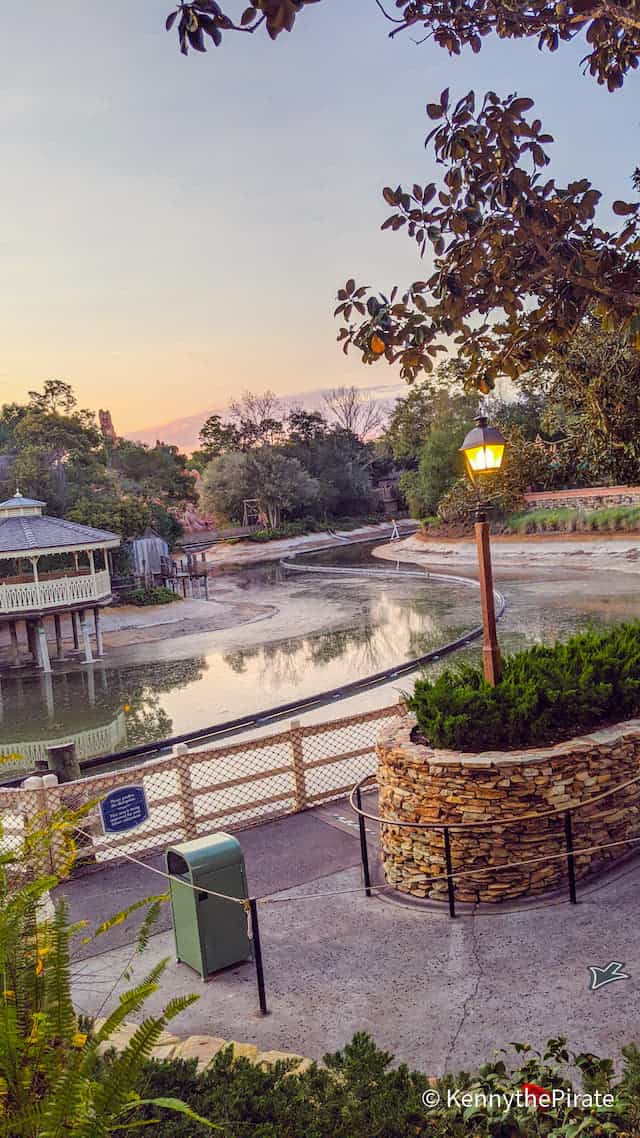 Since the opening of the Magic Kingdom, Guests have enjoyed a relaxing journey around the Rivers of America. Last October, both Liberty Square Riverboat and Tom Sawyer Island closed for refurbishment.
Cast Members completely drained the waters of the Rivers of America. This caused the grand Liberty Belle to be placed in a dry dock behind Magic Kingdom Park. This allowed for the underwater track to be replaced. It was originally extended until early Spring.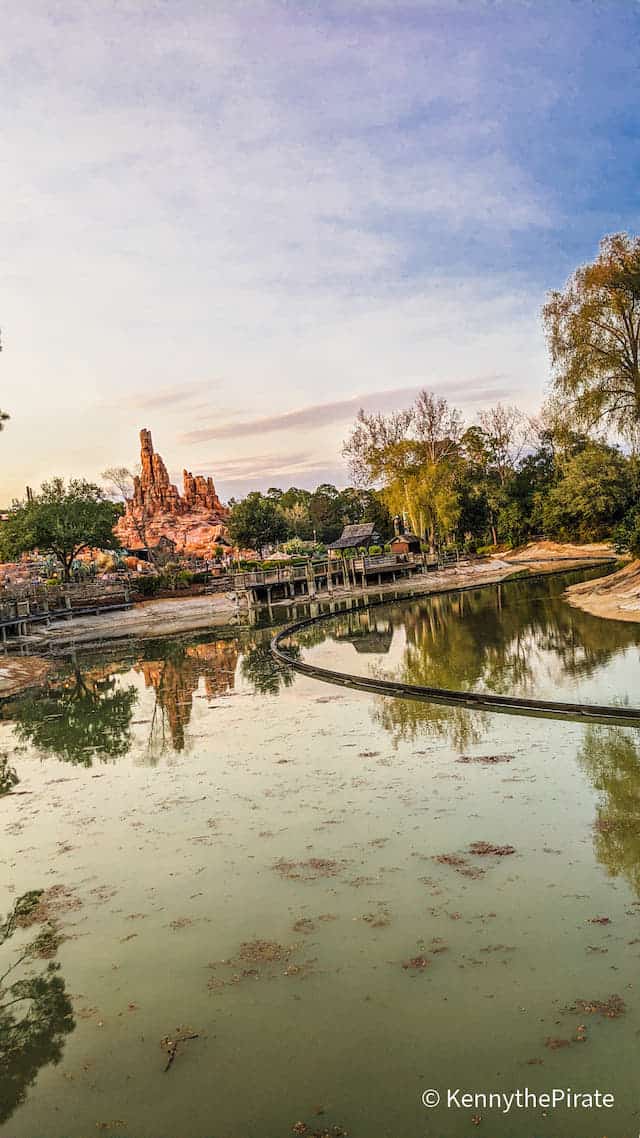 Recently, Disney refilled the water this led many Guests to believe that the Liberty Belle would be returning earlier than expected. Check out this time lapse video showing the refilling of the Rivers of America.
This refurbishment involved the work of over 100 Cast Members. During this refurbishment they anchored the planned track replacement for the Liberty Belle. They also updated the rock-work, enhanced the landscape, and added fresh paint to the surrounding areas.
Liberty Belle Returns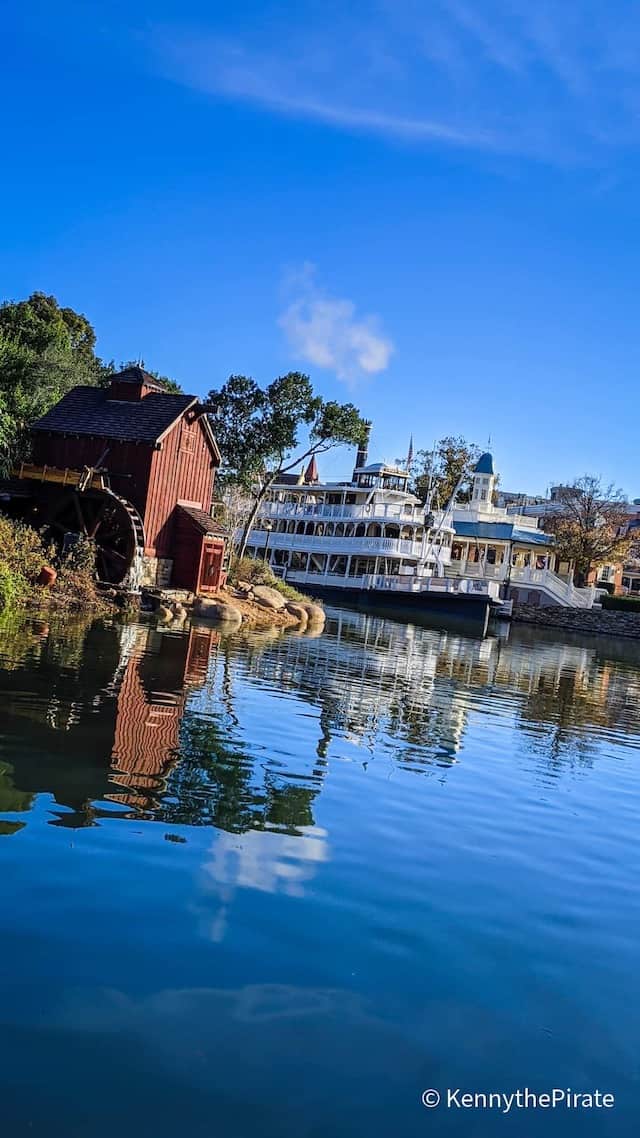 The Liberty Belle recently returned to the Magic Kingdom after being in a dry dock. The Liberty Belle is propelled through the Rivers of America by use of the large paddlewheel.
To make her 2.5 mile voyage back to the Magic Kingdom, the Liberty Belle was towed. This journey began behind the Disney's Contemporary Resort crossing a bridge connecting Bay Lake and Seven Seas Lagoon.
It took a crew of 15 teams to complete the 3 night repositioning of the Liberty Belle.
A large crew of 15 teams comprised of contractors and Cast Members were needed to complete this 3 night repositioning of the Liberty Belle. Check out this time-lapse video that shows the return of the Liberty Belle.
Yesterday, our very own Kenny the Pirate was present to see the testing of the Liberty Belle. Check out the amazing photos and even hear the video of the nostalgic steam whistle HERE.
Now Welcoming Guests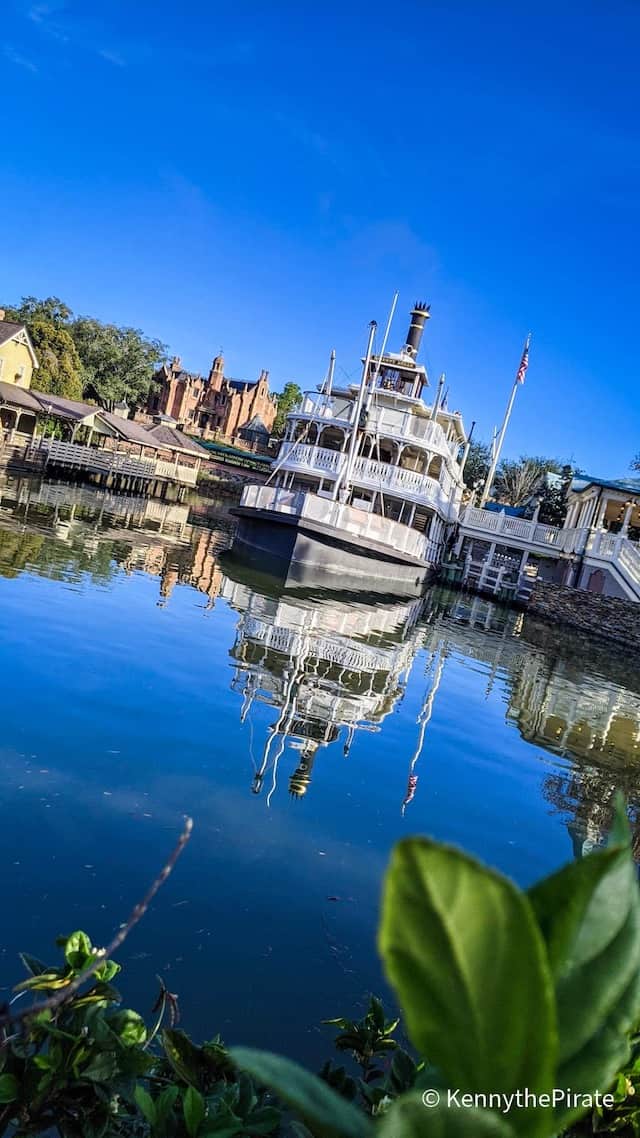 On February 5, 2021, Guests were once again welcomed to enjoy this 17 minute voyage aboard the Liberty Belle.
At this time, Tom Sawyer Island is still closed. Recently, Kenny the Pirate noticed the Tom Sawyer log rafts being tested. We are hoping that Guests will once again be able to enjoy Tom Sawyer's Island very soon. Also be sure to check out the newly reopened Liberty Square Market.
Have you enjoyed this classic attraction? Will you be enjoying the Liberty Belle riverboat on your next trip to the Magic Kingdom? Share your thoughts and photos with us on our Facebook Page.
Are you planning a vacation? Reach out to our trusted travel agency sponsor Authorized Disney Vacation Planner
Mouse Class Travel
!