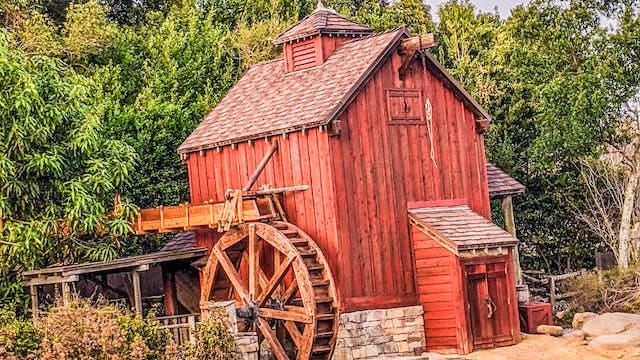 The refurbishment happening in Frontierland/Liberty Square is chugging along! Come check out the photos of the water slowly being refilled in Rivers of America!
Rivers of America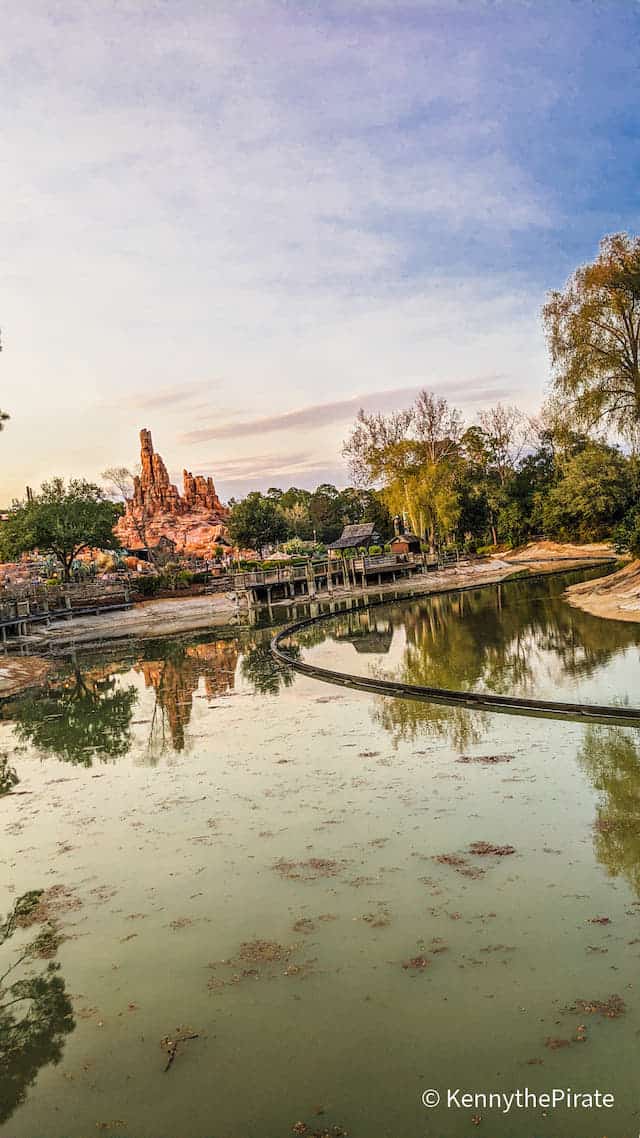 Rivers of America is the river that runs through Frontierland and Liberty Square. The Liberty Square Riverboat takes a half-mile tour around Tom Sawyer Island, giving Guests a unique viewpoint of Magic Kingdom.
You'll encounter an early American settlement, a Native American village, Harper's Mill, Fort Langhorn, Wilson's Cave Inn, and various woodland animals. The ride also offers rare sights of Big Thunder Mountain, Haunted Mansion, and Splash Mountain.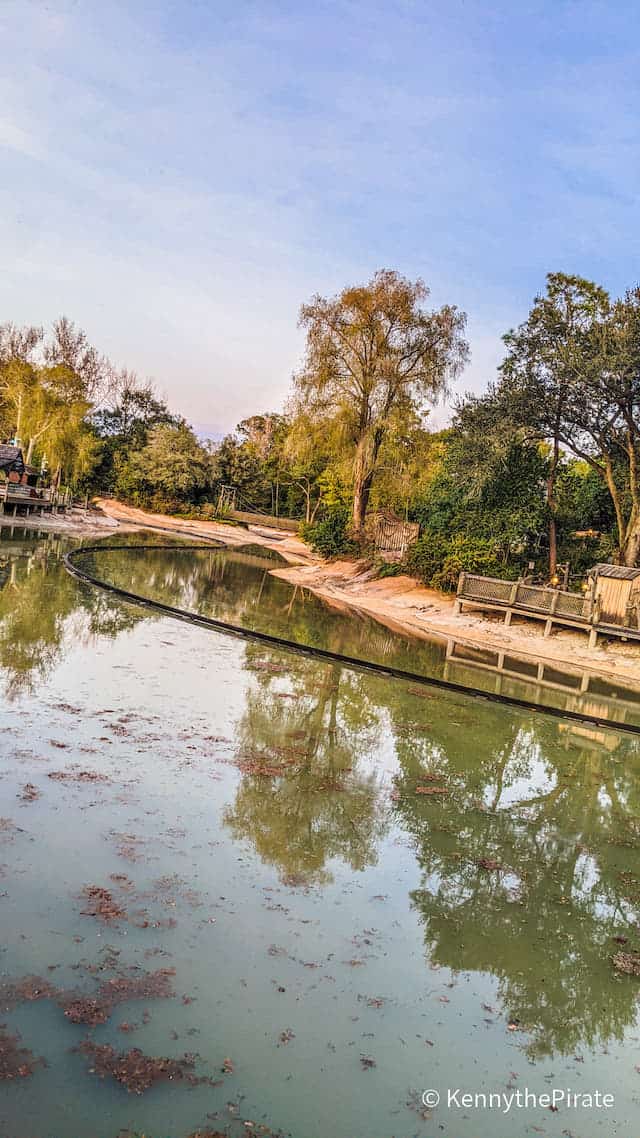 Unfortunately, Liberty Square Riverboat and Tom Sawyer Island are in the middle of a several-month long refurbishment. It is set to reopen at the beginning of March.
The river was drained a while ago as part of the refurbishment. Here is a photo taken during my trip in early November: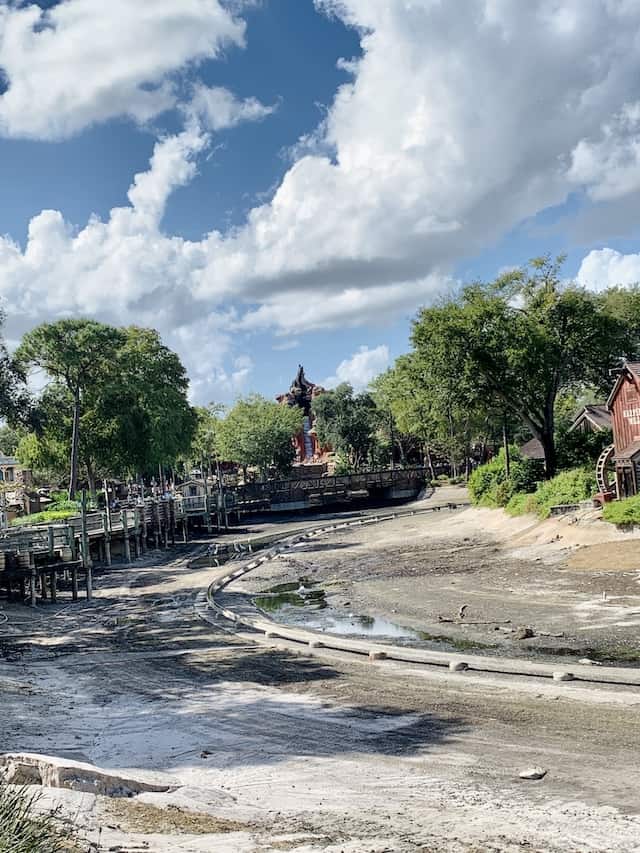 It was quite the sight for sore eyes. It looked pretty gross, if I'm being honest.
The River is being refilled!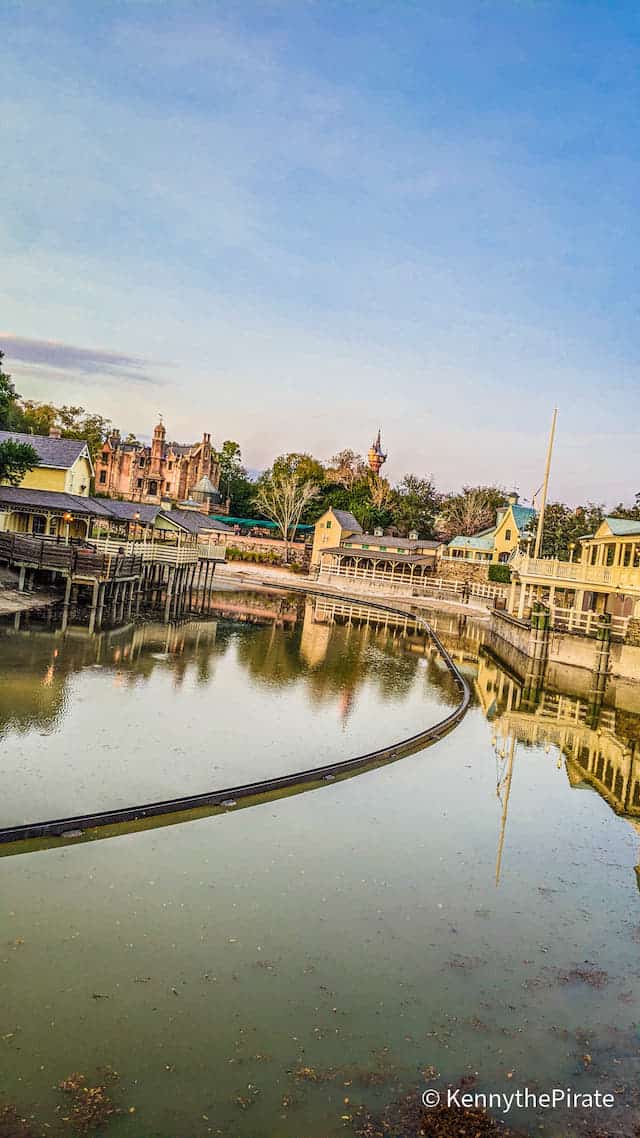 While our favorite pirate was checking out the new plexiglass installed in queue lines, he took photos of the river's progress.
The water is not completely filled up because the track is still visible above the water. Additionally, you can still see the sandy/beach area along the water's edge that is usually not visible to Guests.
Judging by the station supports in the picture below, the water still has a bit of a ways to go to be completely refilled.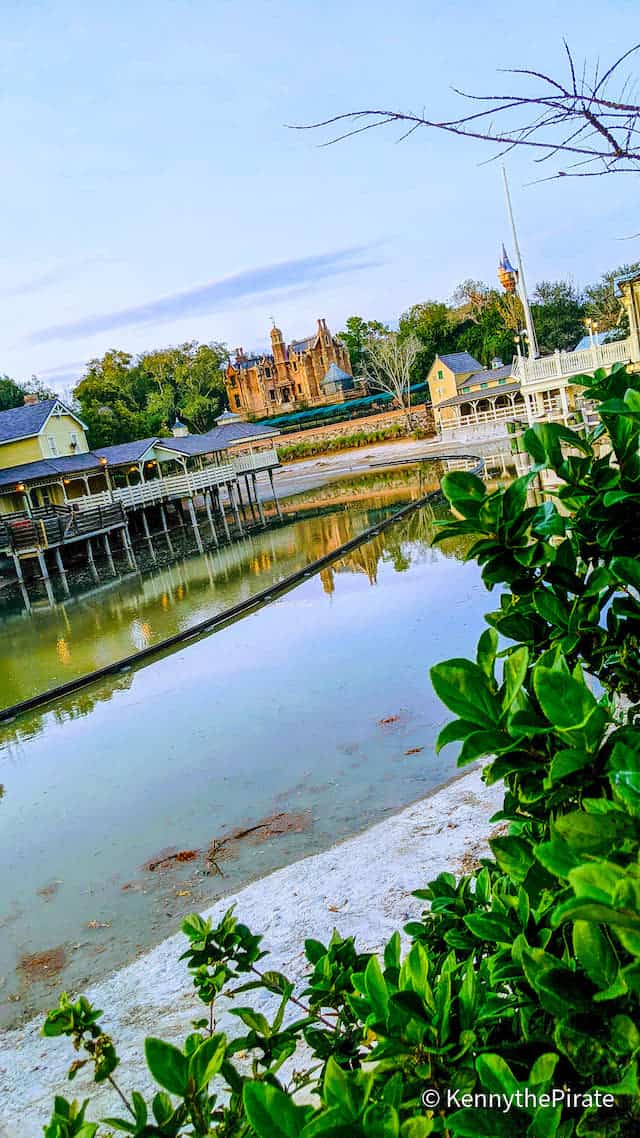 Also can we just take a second to admire Kenny's photographs? He definitely has an eye for photography.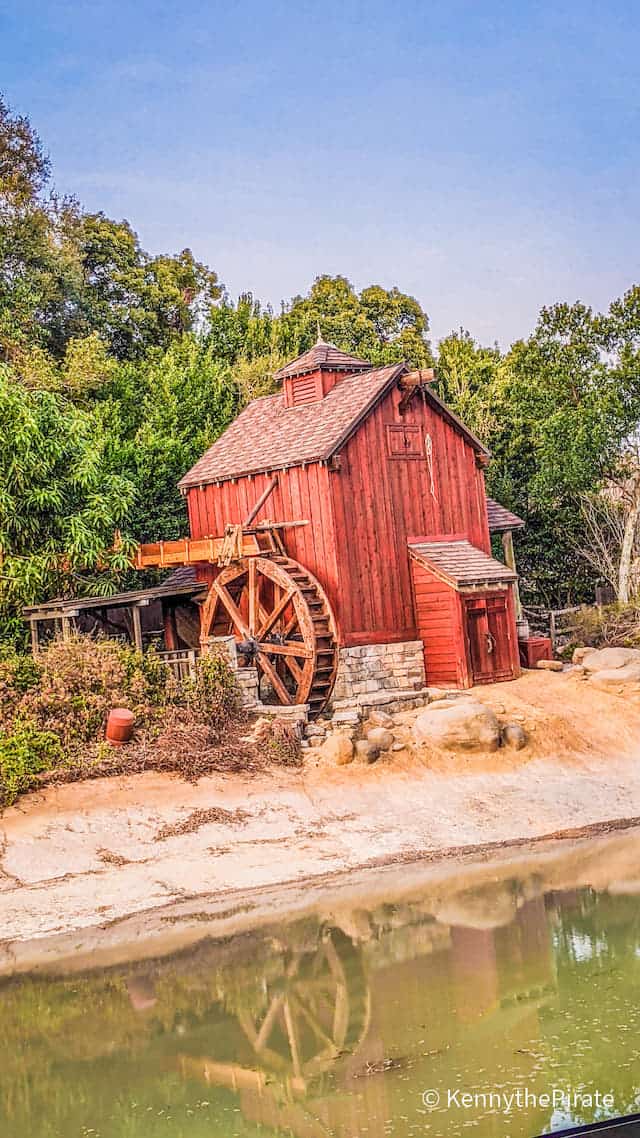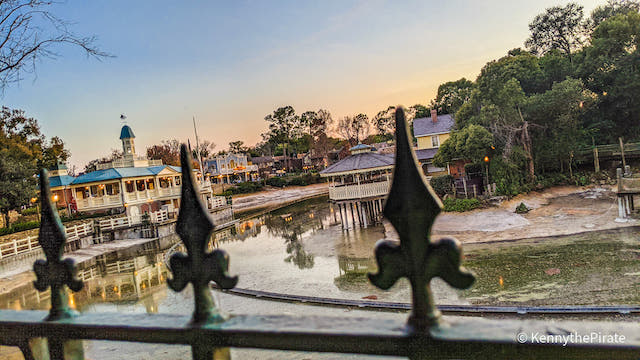 Hopefully this is a sign that the refurbishment is chugging along and nearing the end!
Are you excited about the refilling of Rivers of America? Do you think it means we are inching closer to a reopening of the Liberty Square Riverboat? Let us know on Facebook.