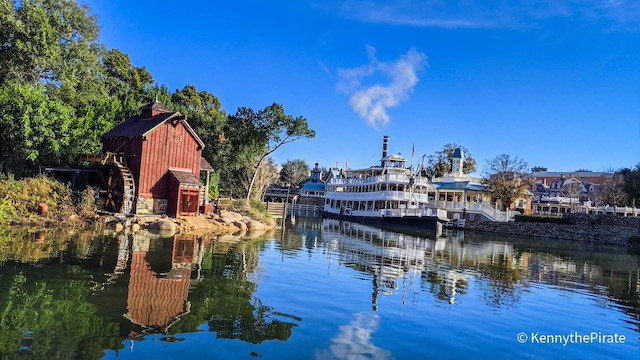 The Liberty Square Riverboat and Tom Sawyer rafts are back! After a lengthy refurbishment, check out these photos and video of the return.
Liberty Square Riverboat and Tom Sawyer Island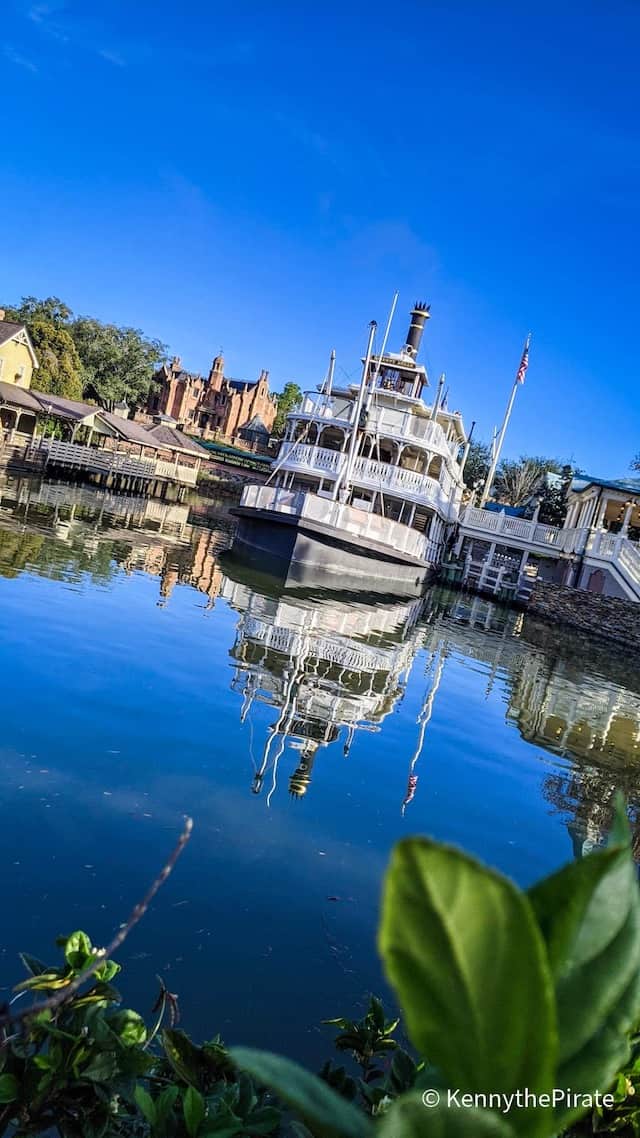 Earlier last fall, both Liberty Square Riverboat and Tom Sawyer Island closed for refurbishment. It was originally extended until early Spring.
Just recently, Disney refilled the water giving us a hint that maybe it would reopen sooner than planned. According to the Disney World website, the boat ride will transport Guests again this Friday, February 5! That's almost an entire month earlier than expected!
Riverboat Training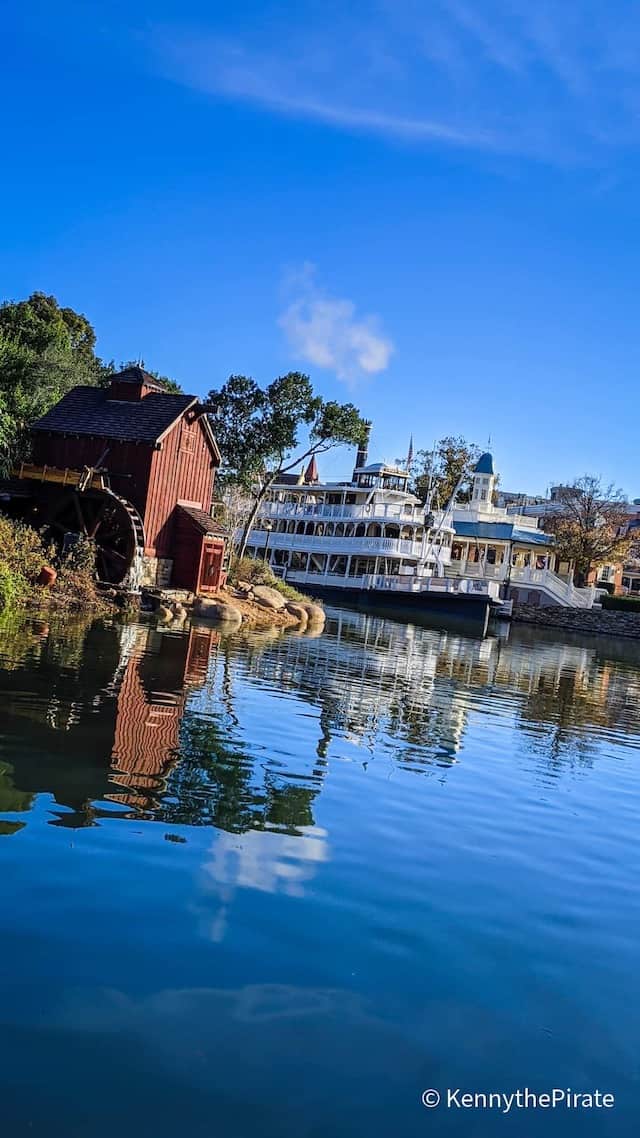 This morning, Thursday, February 4, both the Riverboat and the rafts that take you to Tom Sawyer Island are back! Additionally, Cast Members are training for the reopening.
The Liberty Square Riverboat offers a relaxing 17 minute trip around Tom Sawyer Island. During the ride, hear stories of American Author Mark Twain's time in Mississippi while taking in the sights of Liberty Square and Frontierland.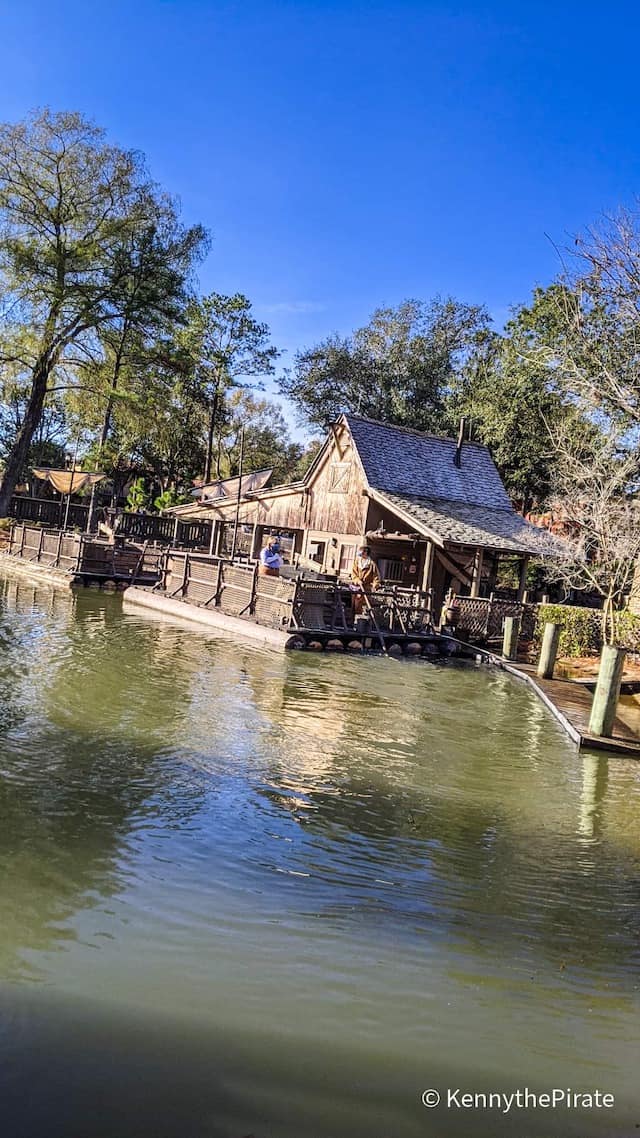 Highlights of the tour include an early American settlement, a native American village, Harper's Mill, Fort Langhorn, Wilson's Cave inn, and a variety of woodland animals. You'll also be treated to great views of Big Thunder Mountain Railroad, Splash Mountain and the Haunted Mansion.
In the video below, you see the Liberty Belle give us a nice whistle and then begin her journey around the Rivers of America. You also see a group of Cast Members in the front part of the boat.
How exciting! After being closed for so long, it sure is nice to see it moving again! It's also nice to see the water completely refilled! It looked pretty yucky during my visit in November.
Raft Training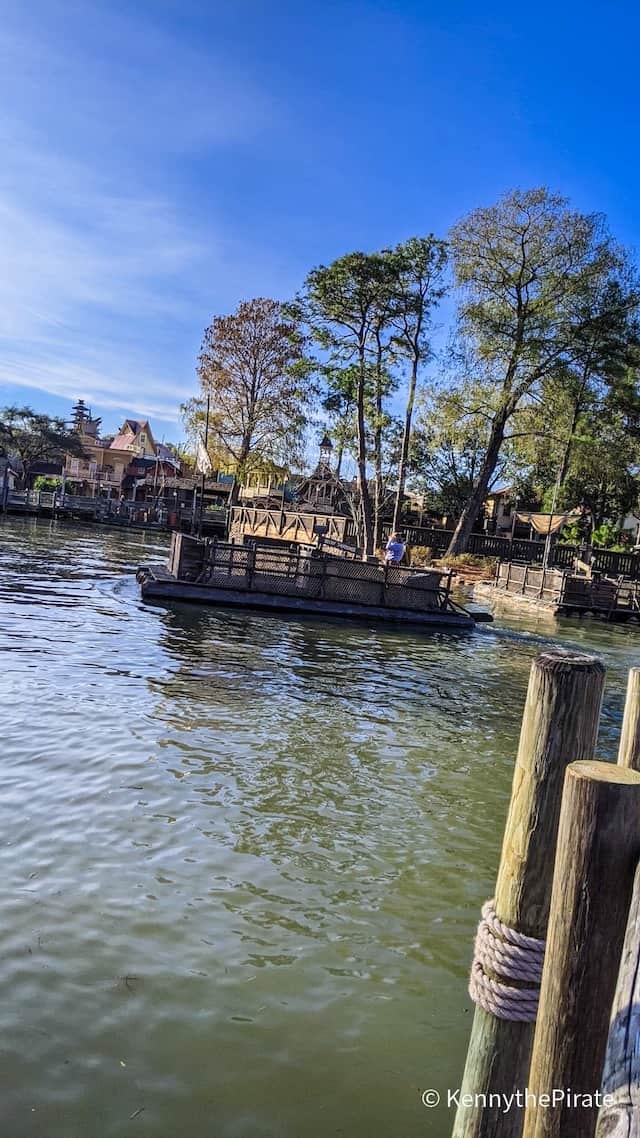 Follow in the footsteps of early pioneers at Tom Sawyer Island. Hop on the log raft and transport where you can then explore mills, caves, bridges, and more. This is a fun experience if you love history!
While Tom Sawyer Island itself is closed, the log rafts are out on the water. Cast Members are testing the rafts. It is unclear if we will see a soft open today or if it will officially reopen tomorrow as expected.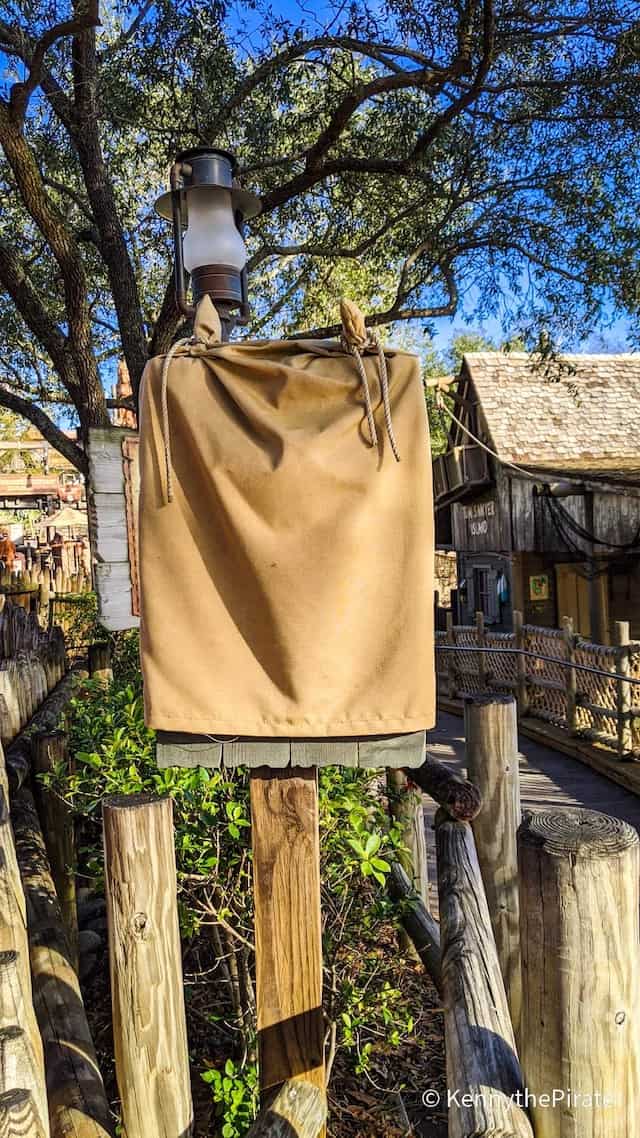 The sign for Tom Sawyer Island is still covered letting us know they aren't quite ready.
Are you excited for the return of Tom Sawyer Island and Liberty Square Riverboat? Let us know on Facebook!