The elite 8 matchups in our Kenny the Pirate Restaurant Wars start today! Join us and select your favorite!
Welcome back, Crew! This is an exciting day in Disney Restaurant Wars! Today reveals which restaurant won yesterday's game between Satu'li Canteen and Yak and Yeti! And then we move on to the Elite 8!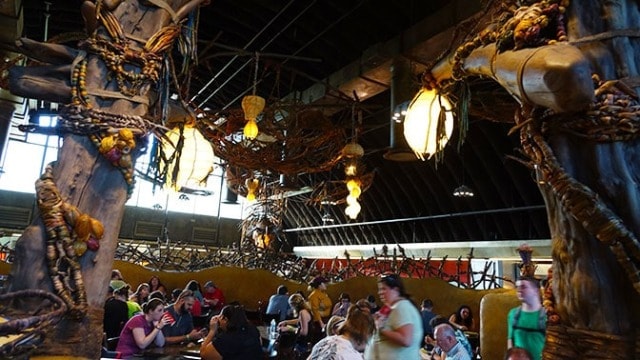 For today's game, we need you to weigh in on some popular Magic Kingdom area locations: Be Our Guest and Chef Mickey's!
Yesterday's Results
Yesterday took us to Disney's Animal Kingdom. The match-up pitted Satu'li Canteen against Yak and Yeti.
Your vote sealed a spot in the next round for Yak and Yeti! Rebecca will be thrilled!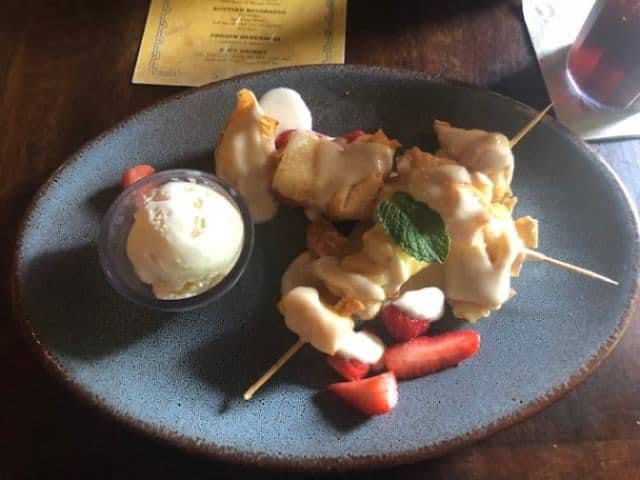 If you already know your winner, feel free to scroll to the poll at the bottom of this post. Then you can cast your vote!
Brief Recap
You sent a diverse variety of restaurants ranging from nostalgia-inducing character meals to sit down experiences to tried and true quick service options.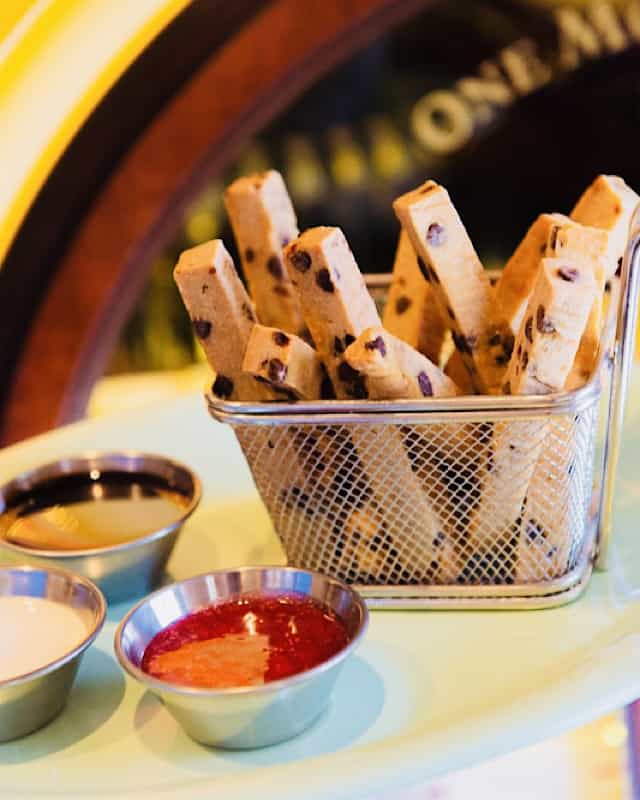 Your votes sent Cinderella's Royal Table, Be Our Guest, Kona Cafe, Chef Mickey's, Les Halles Boulangerie-Patisserie, Garden Grill, Beaches and Cream, Topolino's Terrace, Flame Tree Barbeque, Sanaa, Yak and Yeti, Satu'li Canteen, 50's Primetime Cafe, Sci-Fi Dine-in Theater, Woody's Lunchbox and Hollywood and Vine to the Sweet 16!
Today's Match Up
The first round of the elite 8 takes us to Magic Kingdom. Be Our Guest in Fantasyland goes up against Chef Mickey's at Disney's Contemporary Resort.
Let's take a look at these two restaurants up close.
Be Our Guest
The consistency of Magic Kingdom's Be Our Guest is often hotly debated in the Disney community. Many of you consider it a must-do, but others of you are less than enchanted.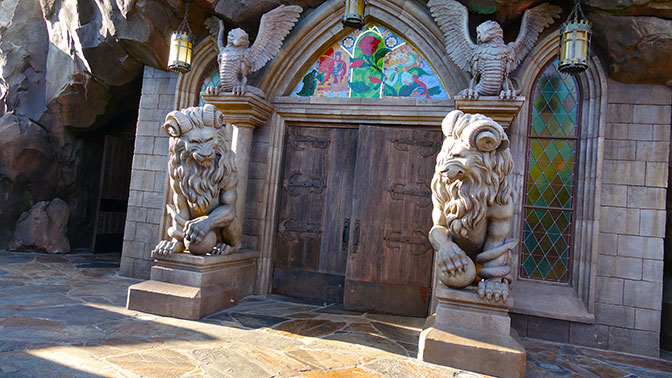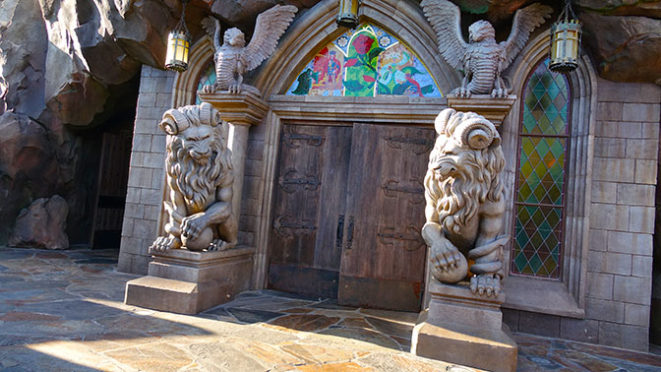 Regardless of your opinions on the food, we can probably agree the atmosphere is hard to beat. Even if the food doesn't put a spell on you, the venue probably will. Be Our Guest is tucked away in New Fantasyland within Beast's castle.
And the inside is majestic. Guests can enjoy the mystery of the stormy West Wing, the grandiose of the gorgeously appointed Ballroom, or the respite of the quiet Castle Gallery. And during dinner, they may even catch a glimpse of the Beast himself!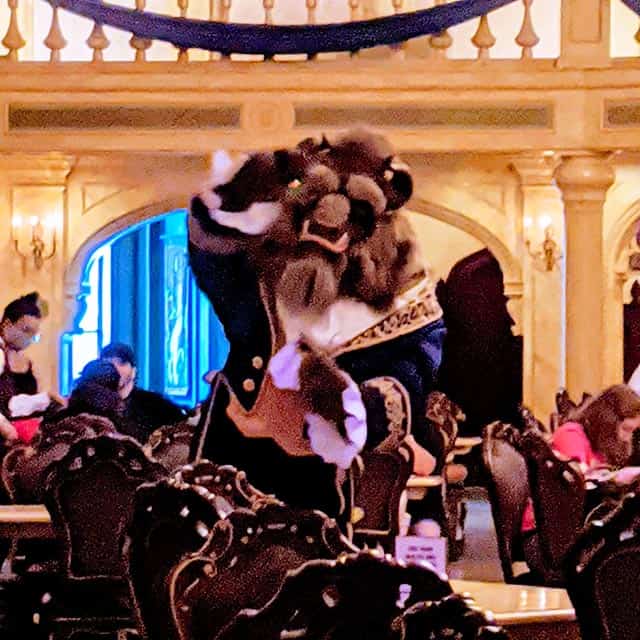 The castle offers a three course prix-fixe menu with choices like filet, salmon, scallops, and chicken. The meal begins with French Onion Soup, Charcuterie, or salad and ends with a trio of dessert including the Grey Stuff!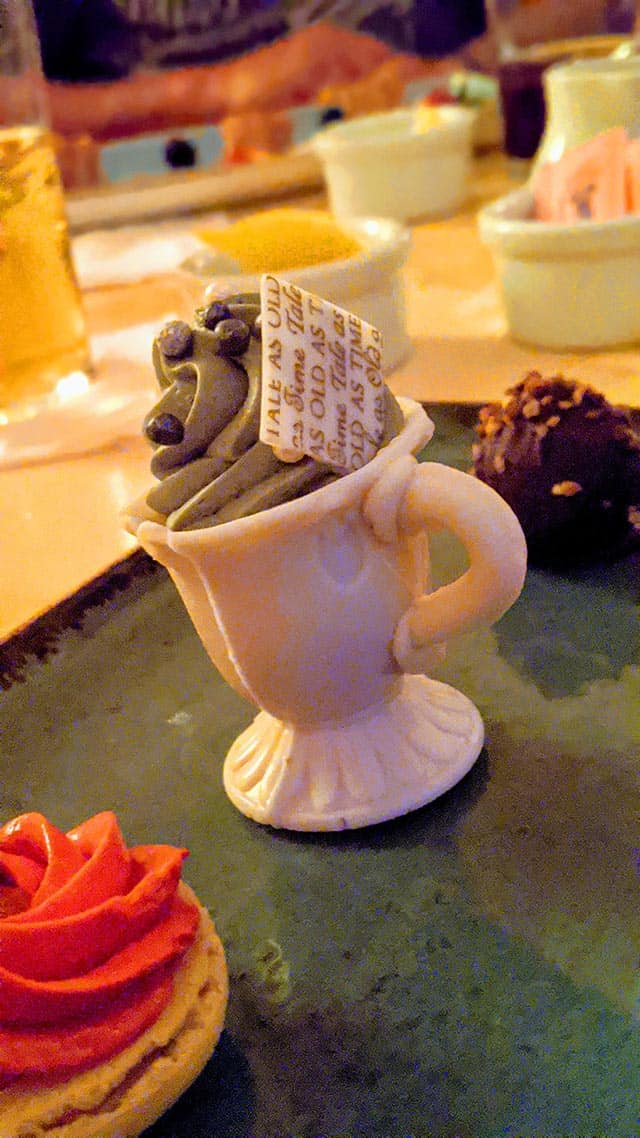 While the restaurant used to be quick service by day and signature dining by night, it currently serves lunch and dinner offering only the three course meal for both. You can read a full review (pre-pandemic) right here.
Chef Mickey's
On the fourth floor of Disney's Contemporary Resort, you'll find Chef Mickey's. Chef Mickey's offers character dining with Mickey and Friends in full view of the monorail!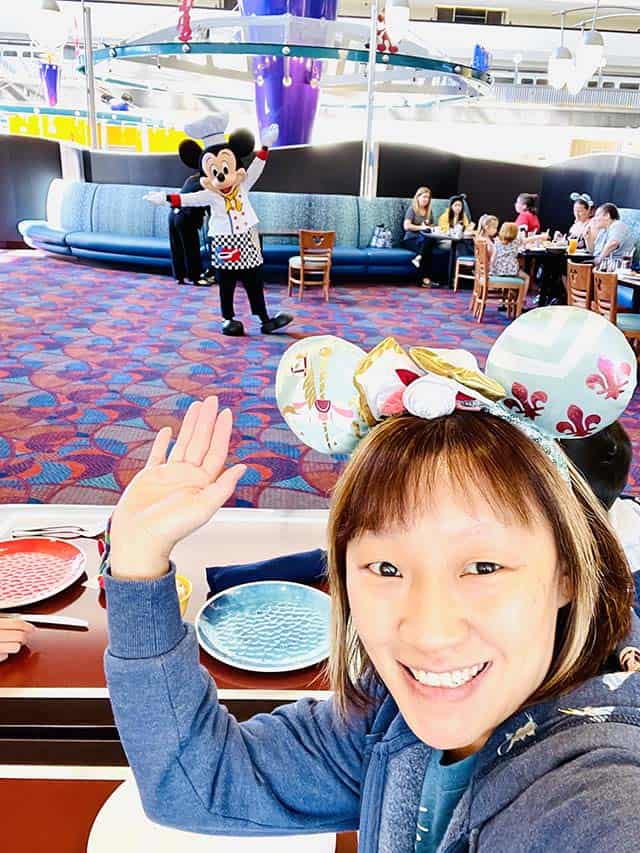 Chef Mickey's used to feel like somewhat of a right of passage in terms of Disney dining. You just had to go experience it once. What could be more fun than eating with Mickey, watching the Monorails, and then heading off to the Magic Kingdom?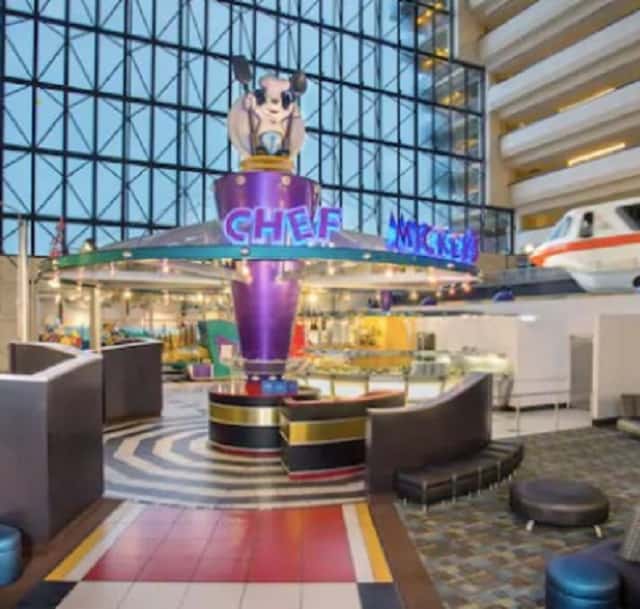 While it used to be a tough to get a character meal featuring a buffet, it has evolved with the pandemic. The buffet has been replaced with family style dining.
I don't know about you, but I rather prefer it that way. Can we just leave buffets behind and have this all-you-care-to-enjoy model stick around forever?
It is currently one of Disney's only character meal offerings. The character experience itself has been modified for now. While Mickey and his pals must remain socially distant, they do still pop in to say hello and pose for socially distant selfies!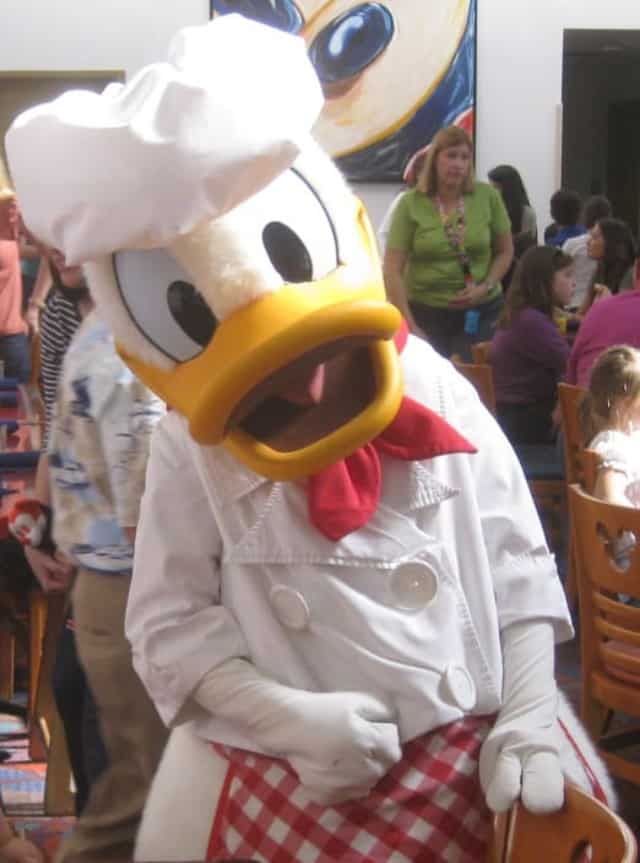 Hear me out, I enjoy Chef Mickey's breakfast-it is hard to mess up Mickey Waffles. However, Chef Mickey's food tends to be panned for being mediocre, especially considering the expense. Even so, countless families have enjoyed the overall experience. I imagine it is a sentimental favorite for many visitors.
You can read a review of Chef Mickey's here. And check out our guide to Disney's Contemporary Resort, too!
Time to Vote
So, which will it be, crew? Do you prefer fine dining in style at Be Our Guest? Or dining under the monorail with Mickey and Friends at Chef Mickey's?
Which one did you choose? Let us know in the comments on Facebook and in our Facebook group!
-Ghostwritten by Rebecca W Davis