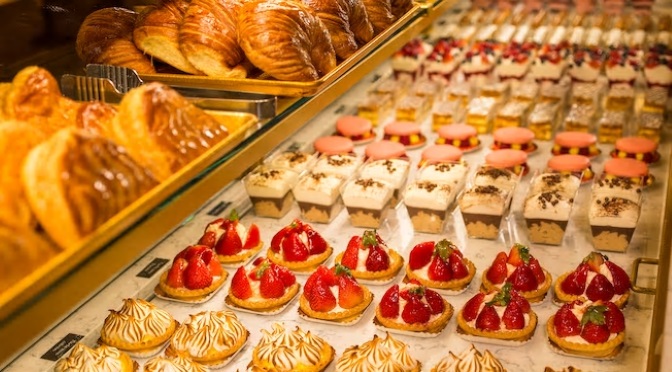 If you are looking for a delicious quick-service restaurant in Epcot, look no further than the France pavilion.  Les Halles Boulangerie-Patisserie has a variety of delectable options.
Les Halles is one of my favorite Walt Disney World quick-service restaurants.  While it is "hidden" off the main path, I wouldn't say it is a "hidden gem" since it is always crowded when I go and seems well-loved among Disney fans.  Even so, a lot of people have never experienced a meal there because Epcot is so full of options.
Les Halles is located in the very back of the France pavilion in Epcot's World Showcase, so you do need to wind your way back to get to it.  It is one of the few parts of World Showcase that opens at 9:00 am, so if you happen to be rope dropping Frozen, you may want to check it out for some breakfast afterwards before the crowds hit.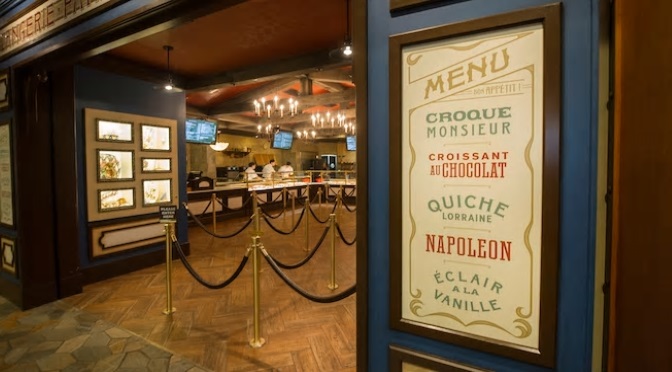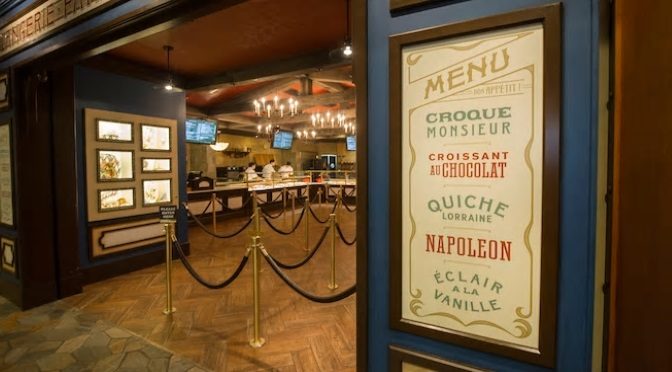 Les Halles is a quick-service restaurant, and the menu boasts a mixture of sweet and savory pastries, sandwiches, quiches, and even salads.  While it does accept the Disney Dining Plan, it is not a great use of a quick-service credit because you only get an entree and drink, no sides or dessert.  However, it is a pretty good use of a snack credit as many eligible items make a fitting meal.
When my family goes, we typically stop there and have the croissant jambon formage (ham and cheese croissant), which at $4.75 each are a great value when paying out of pocket.  They are delicious, and my entire family enjoys them. They are large enough to have for lunch or dinner.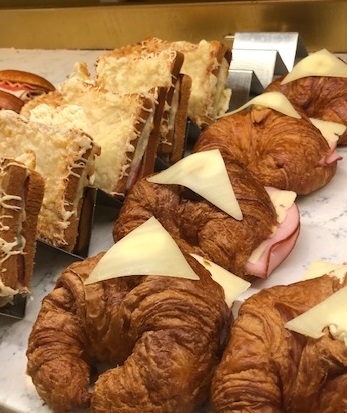 We also love to grab sweet treats there.  My little boy loves the chocolate croissants, and my little girl loves the macaroons. I personally love the raspberry macaroon.  It is easily my favorite Disney Dessert. Sometimes, my husband skips dessert in favor of a second ham and cheese croissant.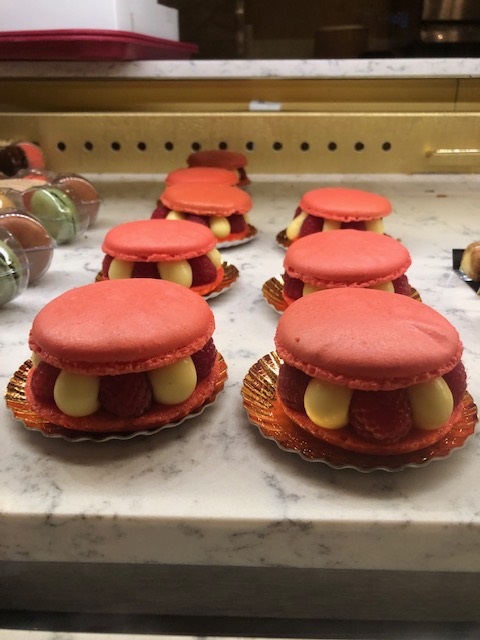 The last time we visited, we found the service to be great even though the restaurant was extremely crowded.  The Cast Member handling our order was kind, knowledgeable, and made excellent recommendations.  He did such a good job that we left him a cast compliment right away.
We ordered dinner for my little boy because Food and Wine was going on, and he'd had enough food booth adventures and was craving something a little less exotic. He remembered that he liked the restaurant near the Eiffel Tower, and I was fine with grabbing him a quick bite there.  We also got a to-go box of breakfast items to take back to the resort to enjoy the next morning.
The line did not move quickly, and the seating area was packed.  We lucked out and found a table for two, and my little boy sat on my lap to eat so that the three of us could fit at that table.  The lack of seating is the main draw back of the restaurant. Quarters are very tight, and people end up hovering over those with partially eaten meals.  If crowded situations stress you out, you might elect to take your meal to go and find a nice bench to sit on while you eat.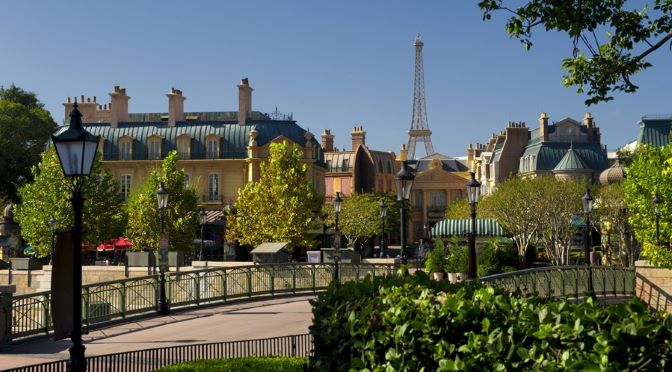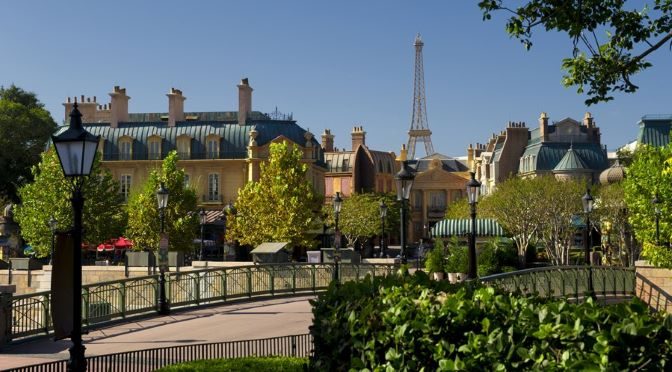 There was a slight mistake with our order, but the staff happily fixed it when I pointed it out, exclaiming that I was right and apologizing.  They ended up gifting us an extra sandwich for the trouble.  Disney has a habit of making things right if you are polite and gracious in mentioning them.
All in all, we have found this restaurant to be consistently good.  If you are in the mood for delicious sweets or savory croissants or sandwiches, head on over to Epcot's France pavilion. It is one of my MUST do's.
What is your favorite Les Halles Treat?