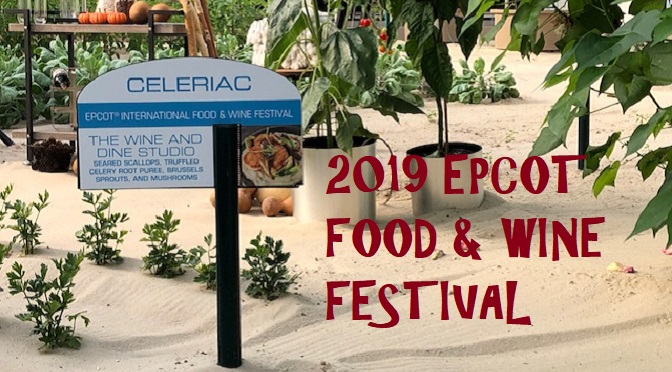 Epcot Food and Wine Festival is in Full Swing!  Here are my 5 savory, 5 sweet, and 5 kid approved treats that are worth trying during your visit to the Epcot International Food and Wine Festival! – Katie

[the_ad id="41782″]
Epcot's Food an Wine Festival is an event at Epcot that runs from August 29-November 23, 2019. Temporary, themed food booths are set up all over the park offering a variety of small plate options, many of which are snack credits on the Disney dining plan.  Vendors also offer a variety of alcoholic beverages.
[the_ad id='41524′]
Many food festival fans fall into 2 camps: sweet fans and savory fans.  Over the course of  our trip, my travel party and I visited Epcot 4 times to dine at the booths and tasted as many items as possible. Here are our favorites in each category.  We also let our 5 year old review his 5 favorites to help families who are traveling with children to plan their booth stops.
Savory Snacks
Although I have a sweet tooth and tend to gravitate towards decadent desserts, I actually feel that the savory snacks are superior to the sweet options this year.
I was surprised because I LOVE Le Cellier Fillet more than almost any food on the planet and assumed the F&W version would be my favorite; however, my travel party had some collective favorites that topped the snack sized version of the restaurant's staple dish, which is $8.25 or one snack credit. Don't get me wrong, it is yummy and worth trying if you like steak, but there were a few that kept it off this particular top 5 list.
5. Braised Beef Stroganoff from The Cheese Studio $5.50 or one snack credit: I had not originally planned to taste this, but my husband picked it up for us to try.  It is a huge portion and a great value if you are paying out of pocket.  It includes beef served over miniature egg noodles and mushroom and greens with a cheese sauce.  The beef was fall apart tender and the noodles and vegetables were so flavorful that I wanted them more than the protein. It was the surprise dish of the festival, and one that I think is underrated.
4. Seared Scallops from The Wine & Dine Studio $6.25 or a snack credit: I was looking forward to trying this dish, and it is one of the only ones we had twice. There are several scallop dishes at the festival, but this one made the scallops the main event whereas the others use them as an ingredient.  Both the protein and vegetables were well prepared.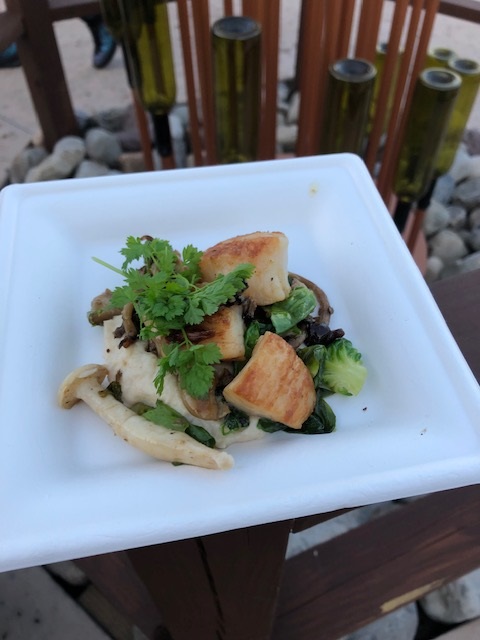 3. ALL the ravioli
Butternut Squash Ravioli from The Wine & Dine Studio $4.25 or one snack credit: This dish was delicious, and I was sad when it was all gone. It has a nice brown butter vinaigrette and is topped with pumpkin seeds. It is a vegetarian option, and in my opinion was the best plant-based dish at the festival, although there are a number of interesting options.  If you are paying out of pocket, you cannot beat the price for this one!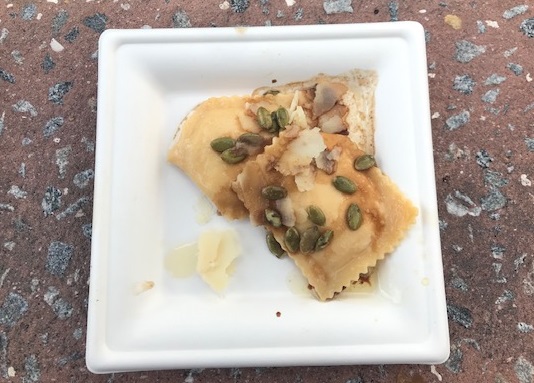 We also loved the Ravioli Carbonara from Italy, which was $7.25 or a snack credit.  I wasn't going to taste it, but my husband picked it up, and I am glad he did because it was another  great dish.  It is basically ravioli, cream and bacon.  While it isn't as health conscious, as pretty on the plate, or as good of an out of pocket value as the other ravioli dish, it is equally as flavorful. I liked the butternut squash one a teeny bit better, but my husband preferred this one, so we are calling it a tie.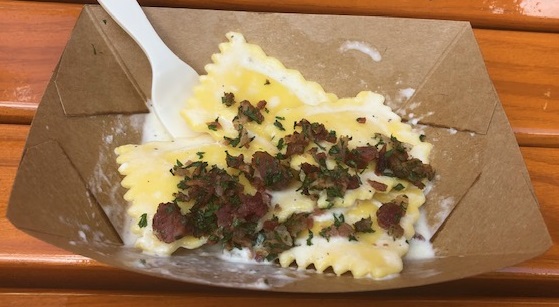 2. The Steakhouse Blended Burger from Flavors from Fire $5.25 or a snack credit: this slider is a blend of beef and mushrooms.  It is topped with brie fondue and a potato chip. I did not expect to be this impressed with a burger, but it was really fun.  The flavors and textures all worked very nicely together, and it was just the right size to share.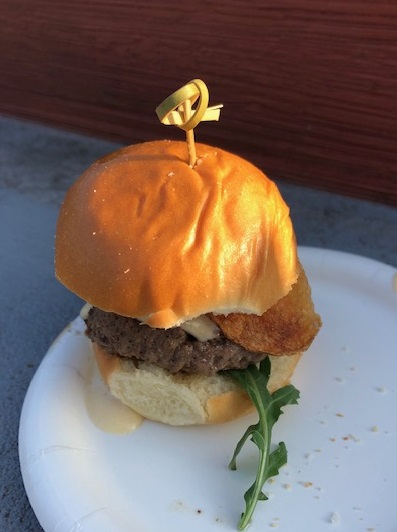 New England Lobster Roll from Hops & Barley $8.25 or 1 snack credit: We thought this dish was the most delicious thing at the festival. It lives up to the hype in my opinion.  I will be dreaming about having it again.  The lobster was perfectly cooked. The roll was buttery and amazing. I did not share, and my husband had to get his own.  I have been told if I venture to New England, I may find a better one, so now I want to go to New England just to accept that challenge.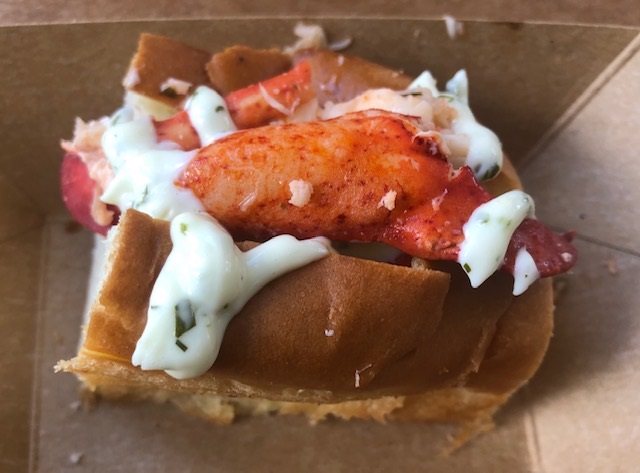 Sweet Snacks
I was not blown away overall by the sweets at Food and Wine.  While there were quite a few savory dishes that could have easily made the list in this post, there were comparatively few F&W sweets that I am looking forward to having again next year. I actually prefer some of Epcot's every day sweet offerings. That said, if you have a craving for a dessert, these are some solid options.
5. Dole Whip from the Refreshment Port $4.99 or a snack credit: I admit it is probably cheating to include Dole Whip in my review because it is not unique to Food and Wine.  However, as a family of devoted Dole Whip fans, we couldn't pass up a chance to have some. I did like it better than a lot of the Food and Wine sweet offerings, so including it feels right.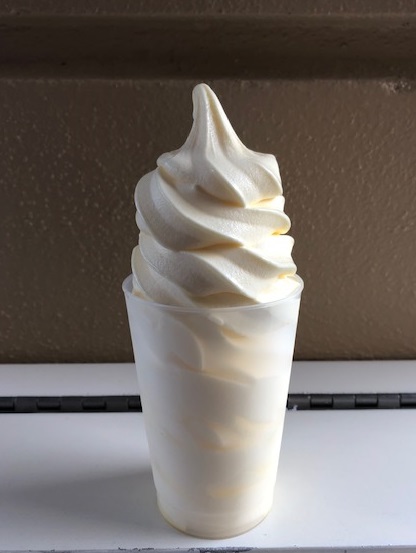 4. Mango Lassi in India $5: This is on the drink menu, instead of the food menu and can be served with or without alcohol. But, on its own, it is so sweet that I consider it a dessert. It is a yogurt drink with mango blended into it. It was topped with fruit as well. My husband is extremely fond of Indian food, and gets these on occasion at local restaurants.  He said it was not his number one favorite mango lassi ever, but that it was still pretty tasty, and it was the best offering at the India booth in our opinion.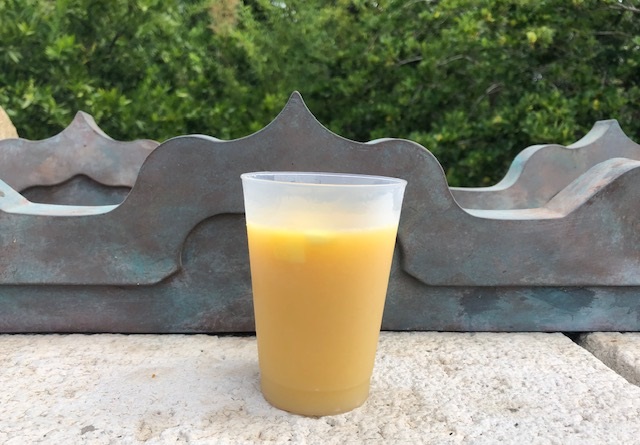 3. Traditional Sicilian Cannoli from Italy $4.25 or a snack credit: I do not typically care for cannolis, but this one was very good.  It was extremely light, which was great because it was too hot for a heavy dessert on the day we tried it.  If you are craving something light and sweet, but not too sweet, this should hit the spot.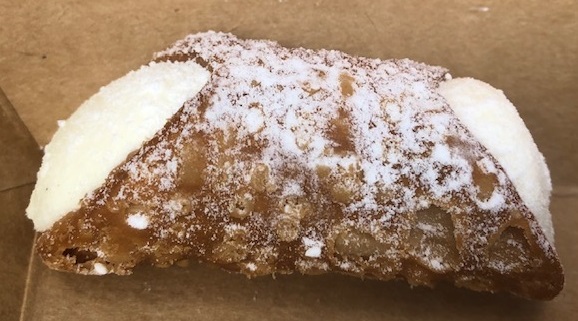 2. Warm Chocolate Pudding in Ireland $4.25 or a snack credit: This chocolate dish was the best chocolate dish at Food & Wine. It is topped with an Irish cream custard, and the combination is lovely.  It was decadent without being too rich. If you like chocolate, this is a good choice. We didn't manage to grab a photo of this one because it disappeared quickly.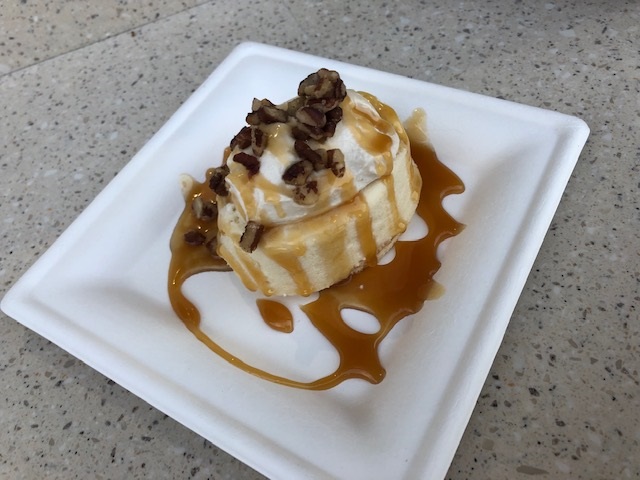 1. Maple Bourbon Cheesecake from The Cheese Studio $4.50 or a snack credit: This is absolutely delightful, and in my opinion it is the star of F&W desserts.  Sometimes cheesecake can taste too processed or like it just thawed from a freezer, but this little treat is everything cheesecake should be.  I don't particularly crave bourbon or maple, but somehow all of the flavors worked together to make something yummy that I wish I could have again.
Kid Approve Dishes
Our Five year old is not the most adventurous eater, but he is a pretty good sport about trying food at Disney.  We let him taste what he wanted to taste, and he gave a "moderately picky eater"  seal of approval to several dishes.
5. Canadian Cheddar Cheese and Bacon Soup in Canada $5.25 or a snack credit: Our little one had a bowl of this soup for lunch one day while I had the fillet.  He described it as being like macaroni and cheese in soup form.  He enjoyed the fun of dipping his pretzel bread in the bowl. I enjoyed a bite of it too. I think that the price point is a little high for a small portion of soup, but it is still a good dish.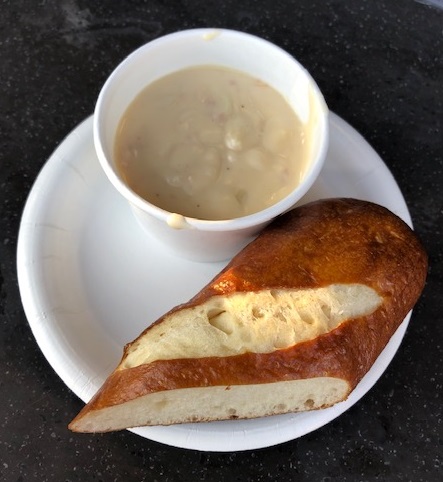 4. Capirotada de Chocolate in Mexico $4.25 or a snack credit: This Chocolate Bread Pudding is a beautifully presented dish.  I thought it was a little dry, but my little boy partner LOVED it.  It  reminds me of cinnamon rolls with a yummy chocolate sauce. It is a generous portion. I enjoyed splitting it, but didn't mind when my little boy wanted the last few bites for himself.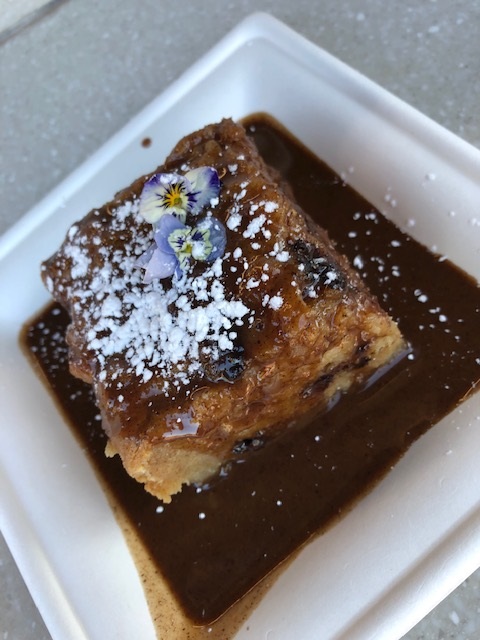 3.The Steakhouse Blended Burger Slider at Flavors from Fire: This one made the adult favorite list AND the kid approved list.  He said it was his favorite cheeseburger and now he wants to add "enhancements" like chips or crackers to his burgers and sandwiches at home.  If you have kids who are reluctant to try new things, this is a good one to warm them up to the idea of the festival.
2. Mango Lassi in India (the non-alcoholic version): This is another one that made both lists.  My little boy described it as a delicious Smoothie.  We intended to split one, but he wanted the entire thing to himself.  He even ate up the mango floating on top with no complaint.  He really loved it and was happy to find out he could have them at the local Indian place at home.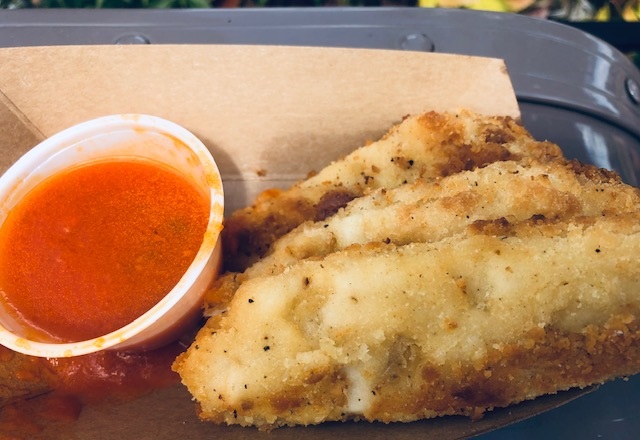 1. Pollo in Italy $6 or one snack credit: This chicken dish was not only delicious, it was also a great value.  Priced at only $6, the dish includes 3 large sized slices of chicken and marinara sauce. It is the same amount of food, if not more than you would get as an entree in a typical kid's meal at Walt Disney World.  My little boy had this as his lunch one day, and he could not finish. He really enjoyed it, and my husband and I did, too! This is another excellent dish to get your child interested in the food at the festival.
Want more information on taking your kids to Food and Wine?
Overall, we enjoyed our time at the festival.  The dishes mentioned here are just a handful of fun options for visitors to sample.  We were particularly impressed with Wine & Dine Studio, Flavors from Fire, and Italy booths.
Have you been to Food and Wine this year?  What dishes did you and your travel party enjoy?
– Katie
Are you planning a vacation? Reach out to our trusted travel agency sponsor Authorized Disney Vacation Planner
Mouse Class Travel
!