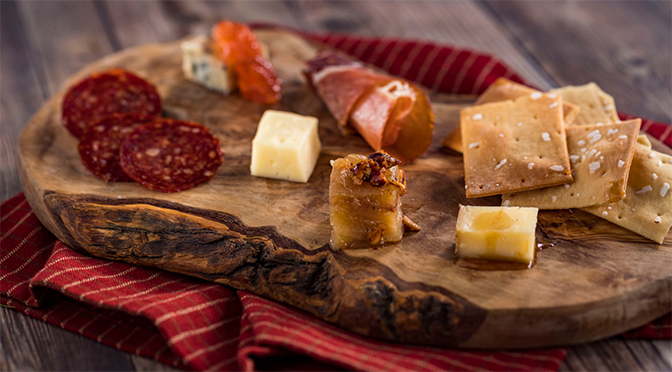 Epcot's Food and Wine Festival is by far one of the theme park's greatest events of the year.   Many wonder though if it is really possible to have fun at this festival with kids?  With a little planning, it absolutely is. 
As self proclaimed foodies, my husband and I see the festival as an opportunity to try out lots of new flavors as we make our way around the world showcase.  We see it as the ultimate date night, except we always tend to have our daughter with us, along for the journey.
[the_ad id='41488′]
For some, I think the thought of (gasp) bringing a child to this festival does not sound too appealing.  You though would be surprised what  a little extra planning though could do.
First, we find we prefer to go to the festival at night.  This way the walk around Epcot, and particularly the World Showcase, is a much more pleasant walk in the evening as the sun is beginning to set.   This also leaves the rest of the day to fill with lots of rides and character meet and greets so that the kids get their fill of Disney fun.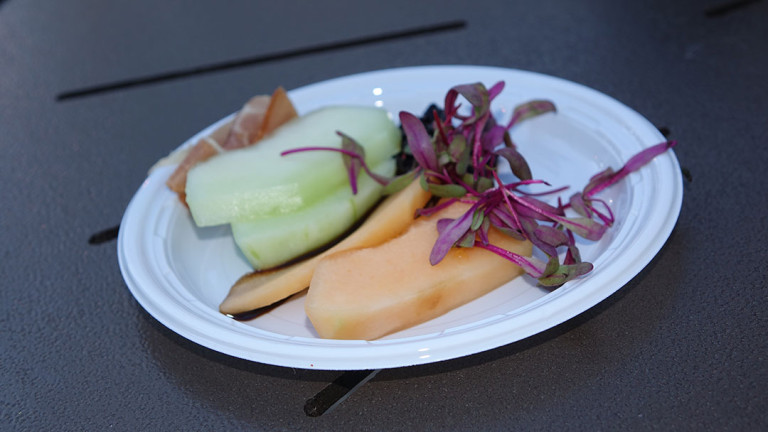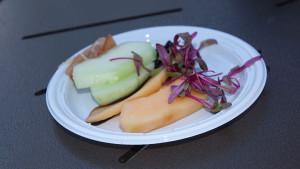 We come prepared with activities to keep our daughter busy for those moments through our tour around the world when we will be focused more on eating and drinking ourselves.  Anything goes, you know your child best.  We have brought electronics such as tablets/phones, as well as paper, crayons, stickers, toys, etc.
Another perfect activity to keep the kids busy at the festival comes with the festival booklet. It's free and your child can stamp their way around the world with the included stickers as you visit each booth.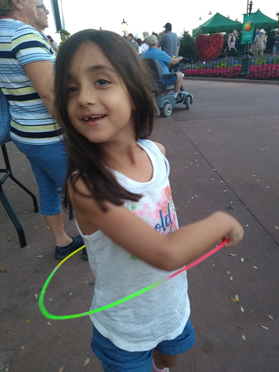 Next up don't let those kiddo(s) get hangry because that will end your tour around the world very abruptly.  Depending on our girl's mood we either grab her something to eat before we start out journey, or we break the rules a bit and give her dessert prior to dinner.
We will offer her the opportunity to try the foods we get at the kiosks but being a chicken fingers and fries type of girl, most of our choices are not ones she is interested in at all.  A great choice for grabbing quick service meals for kids is in Morocco at the Tangerine Cage, or if you choose to grab food in Future World, the Electric Umbrella.  Both offer truly kid friendly fare.
We tend to always start our walk around the world in Mexico where there just happens to be an ice cream cart to the left just before you officially enter the country.  We stop there, grab a Mickey ice cream bar or sandwich, depending on her mood that day, and begin on our foodie adventure.
Ah, now it really begins enjoying all the deliciousness the festival has to offer!
Have you ever tried the Food and Wine festival with kids?  How was your experience?
Tara Duarte