Are you a history buff? Do you love learning about other cultures? I am beginning a new series titled "Best Disney World Attractions to Experience if you love…" Let's kick it off with history and culture!
Best Disney World Attractions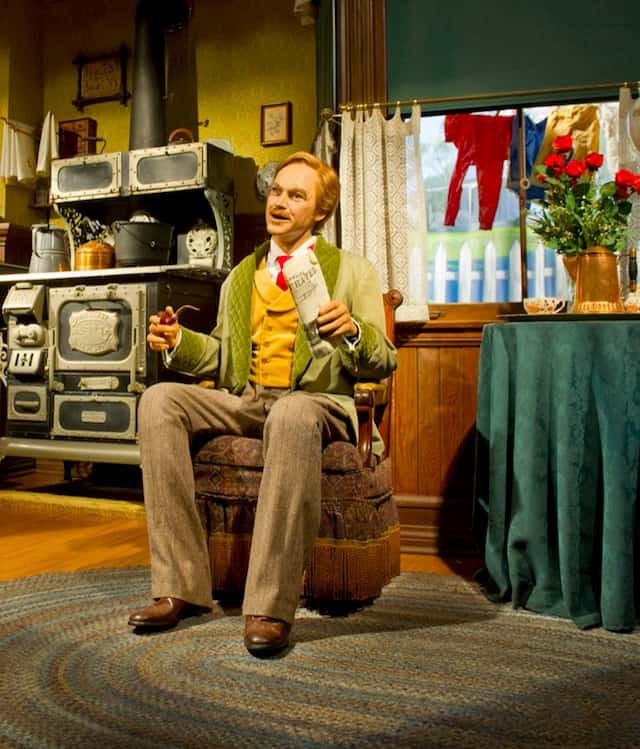 This series of "Best Disney World Attractions" will help you as you plan your trip to Disney World. Perhaps you (or a child) are interested in a particular topic, or you need to make the vacation "educational" for school purposes.
Maybe you just really want to experience the attractions that interest you most! Whatever the reasoning, I hope to make it a bit easier for you by categorizing all attractions throughout the four theme parks into various topics. In the future I plan to cover attractions based on movies (or movies based on attractions!), space, animals, technology, and more!
History at Magic Kingdom
Walt Disney World is rich with history throughout the theme parks and resorts. And, it starts the moment you walk into Magic Kingdom.
Main Street, U.S.A.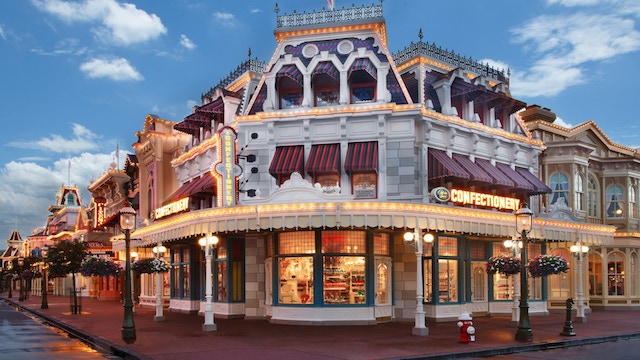 Main Street, U.S.A. is like stepping into the past. Designed to look just like Marceline, Missouri, it is reminiscent of the turn-of-the-century small town in which Walt lived as a young boy. The cinema, bakery, ice cream shop, and restaurants all look how they would have over 100 years ago. The only difference is Cinderella Castle at the end!
Not only is Main Street nostalgic in that you're walking into Magic Kingdom, but it's like a living museum of sorts. It allows you to not only see the history but participate in it. Grab a hot dog from Casey's Corner or a scoop of ice cream from the ice cream shop. Hop aboard one of the Main Street vehicles or watch the Dapper Dans as they harmoniously sing classic songs.
At the time of publication, Disney has limited some of the above experiences due to the pandemic.
Liberty Square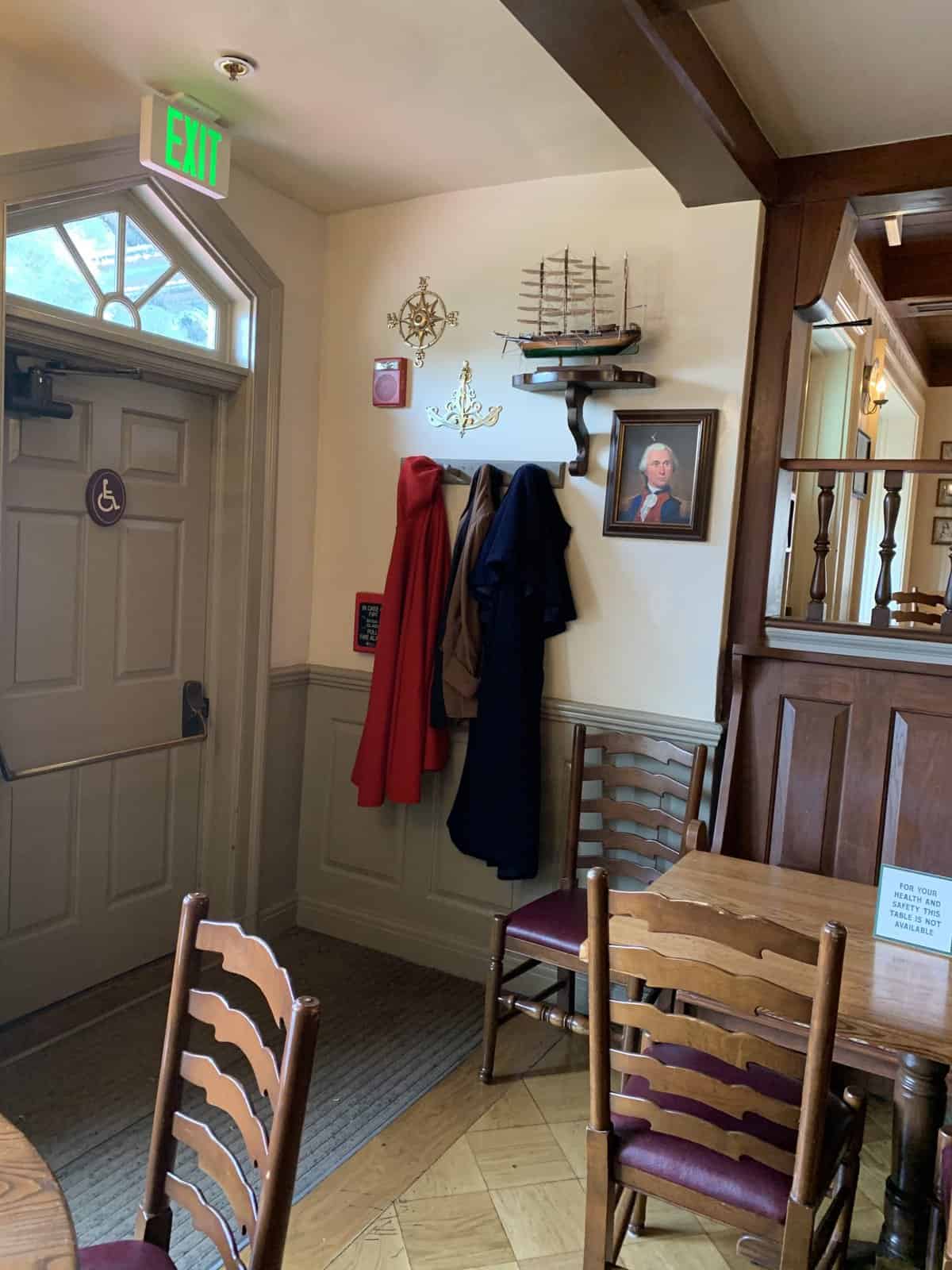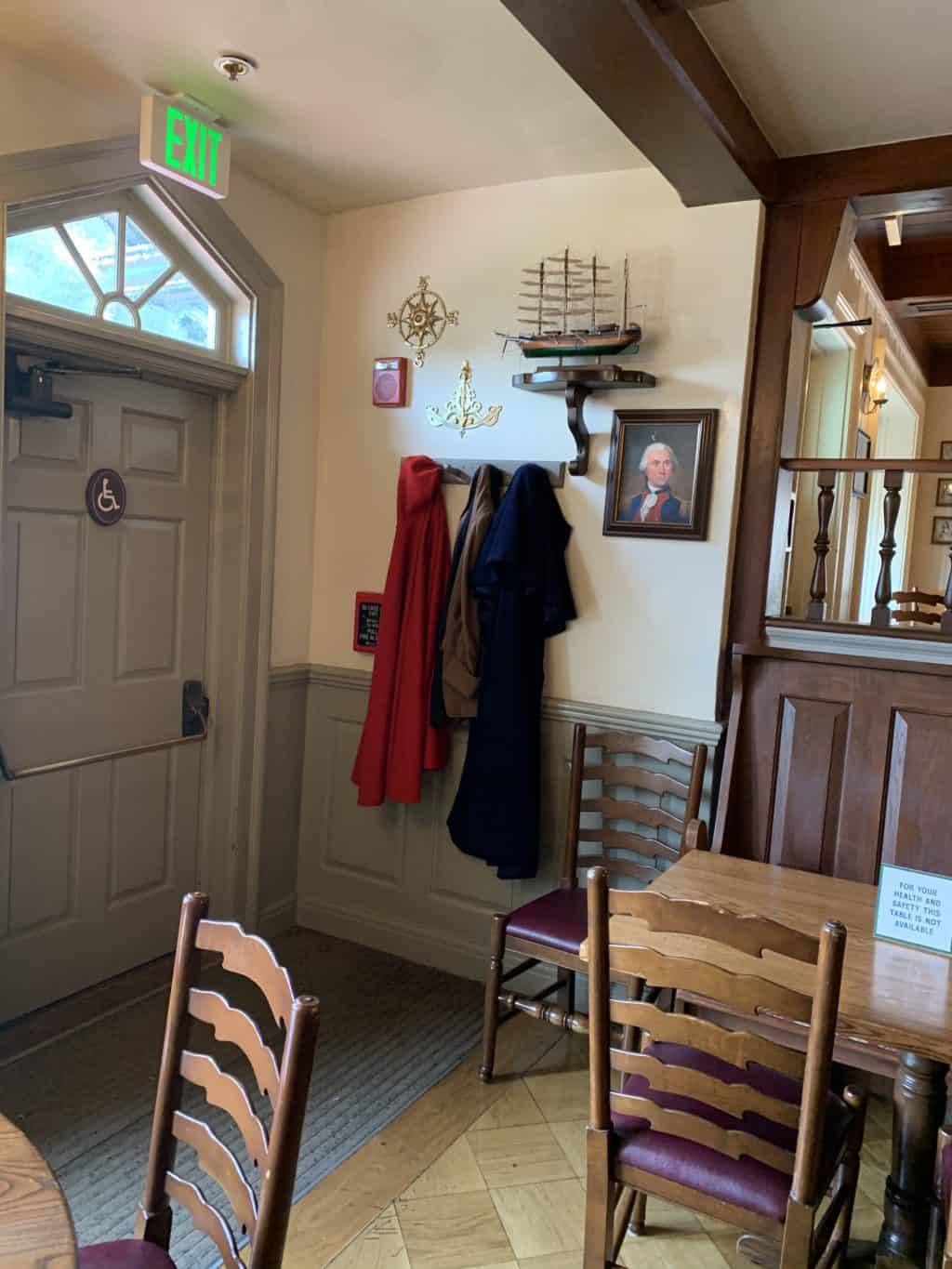 Walt loved his history, and he made sure to incorporate it in the parks. Liberty Square is full of history. As the name implies, step back into Colonial times with a meal at Liberty Tree Tavern or a boat ride on a steam-powered paddle wheeler.
On the boat ride, you'll encounter an early American settlement, a Native American village, Harper's Mill, Fort Langhorn, Wilson's Cave Inn, and various woodland animals. This attraction is not to be missed for history buffs because it allows you to participate in the past.
This attraction is closed until early Spring 2021.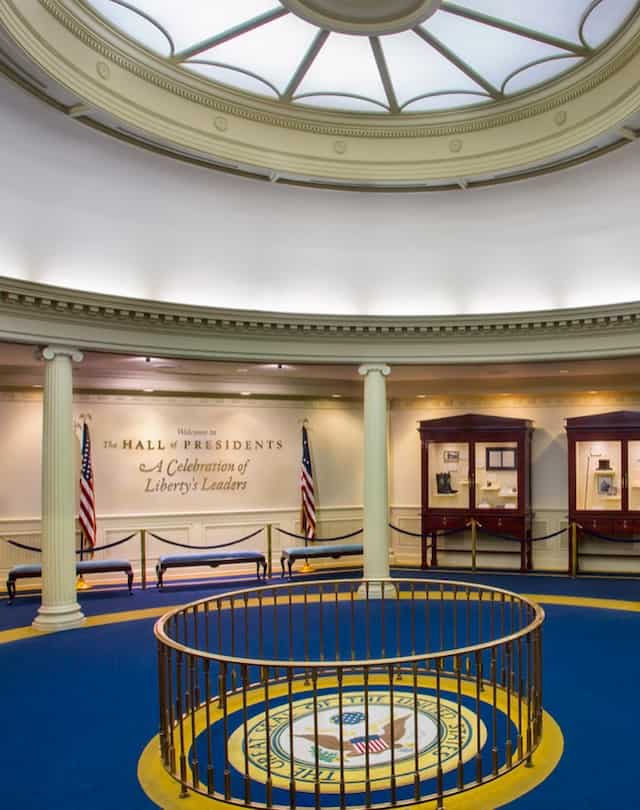 Hall of Presidents celebrates our nation's leaders in a 25-minute long show. Learn all about the founding of our nation and the stories of our presidents. Created for the 1964 New York World's Fair, the audio-animatronic figures are the first to be made in human form. There's some more history for ya!
In the lobby, Guests can find artifacts like portraits, reproduced dresses worn by First Ladies, and various items owned by past Presidents.
Unfortunately, it is currently closed for refurbishment at time of publication.
Frontierland and Adventureland
Over in Frontierland, take a log raft over to Tom Sawyer Island where Mark Twain-esque adventures await! Explore mills, bridges, passages, caves, and more following in the footsteps of early settlers.
Because the waters are drained, this attraction is also closed until early Spring 2021.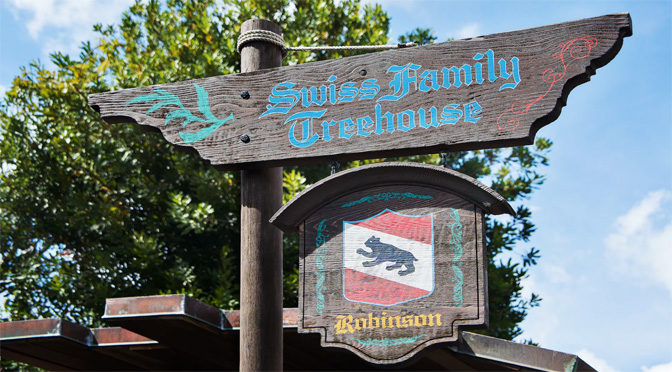 Similar to Tom Sawyer Island, step back into time and explore the 6-story Swiss Family Treehouse. Experience the living quarters of adventurers of long ago and discover items that would have been used in the 19th century. History comes alive again in this unique opportunity to explore history instead of just reading about it.
As an added bonus, the treehouse also provides stunning views of the Magic Kingdom park!
Tomorrowland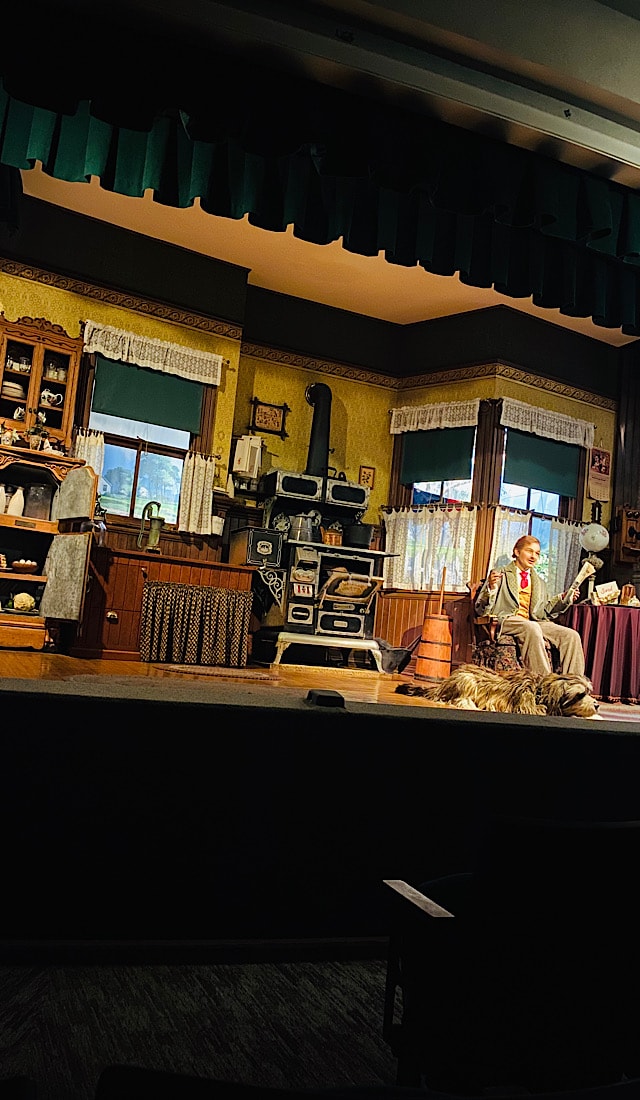 Finally, take a step back into the past over in Tomorrowland (that sounds like an oxymoron). Carousel of Progress is a 20 minute show marveling at the evolution of technology and how it affected every day life. Gas lamps, washing machines, radio, and virtual reality are all part of this show detailing how life became more comfortable.
As a self-proclaimed history nerd, Carousel of Progress is one of my favorite attractions. I have to watch it every time I visit Magic Kingdom. I love seeing how families lived in the past and how technology has evolved so much in such a short period of time.
Culture at Magic Kingdom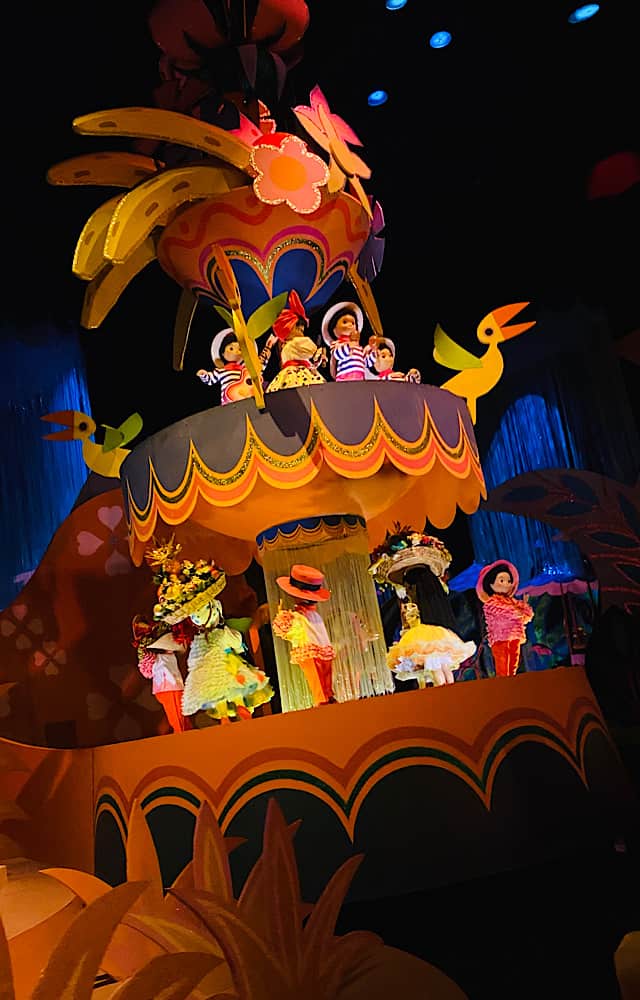 While the park is full of attractions for those who enjoy history, you will be a bit hard-pressed to find something celebrating the cultures of our world.
However, it's a small world does a phenomenal job displaying many cultures with that catchy song and those cute dolls. Ride through the many scenes featuring children from every continent as they sing, "It's a world of laughter, a world of tears. It's a world of hopes, and a world of tears. There's so much that we share that it's time we're aware. It's a small world after all!"
History at EPCOT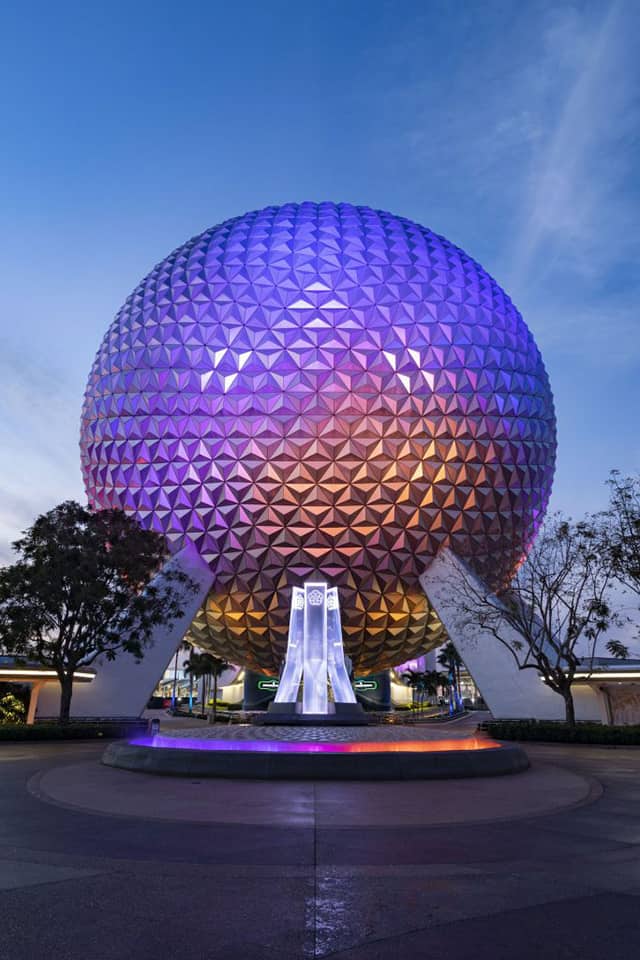 EPCOT stands for "Experimental Prototype Community of Tomorrow." The park was originally intended to be an actual community. The initial idea for the community was for a central city called "Progress City." There, the residents could learn about things like communication, energy, space, technology, and more. Additionally, a world market would allow the residents to travel around the world in a day.
Walt had every detail planned, down to how the trash would be carried away. Unfortunately, after his death in 1966, the plans for the community of tomorrow were tossed out. However, many of the ideas he had served as inspiration for the EPCOT we know today.
Future World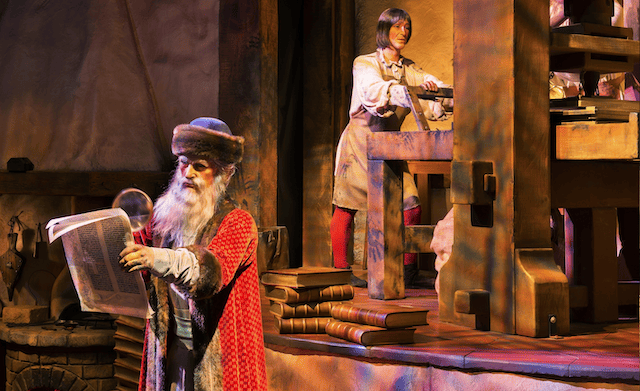 Spaceship Earth is a journey of how communication has changed since the beginning of time. Starting with the cave wall paintings, Guests travel through "the giant golf ball" to see how the alphabet, printing press, computers, and more changed our world.
While Magic Kingdom focuses on American history, EPCOT allows us to experience more world history with this attraction.
World Showcase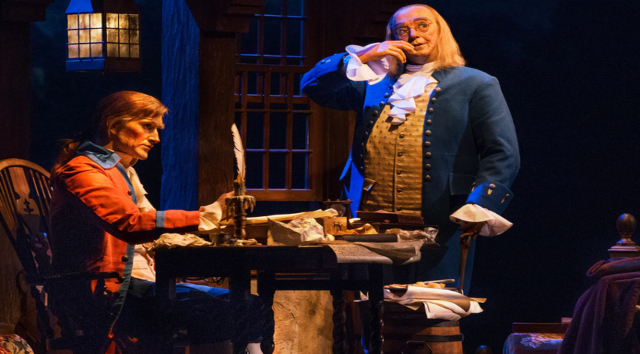 In the World Showcase, the American Adventure is a digital production retelling our nation's history. 35 audio-animatronic figures help share the stories of the Mayflower, the American Revolution, the Civil War, the Great Depression, and more.
The building itself is intended to look like mansions from colonial times. Watch the Voices of Liberty as they perform patriotic songs in their period costumes. If you love American history, the America Pavilion at EPCOT is chock full of it.
Grab some barbecue at Regal Eagle or a turkey leg at the Fife & Drum Tavern while you're at it!
Culture at EPCOT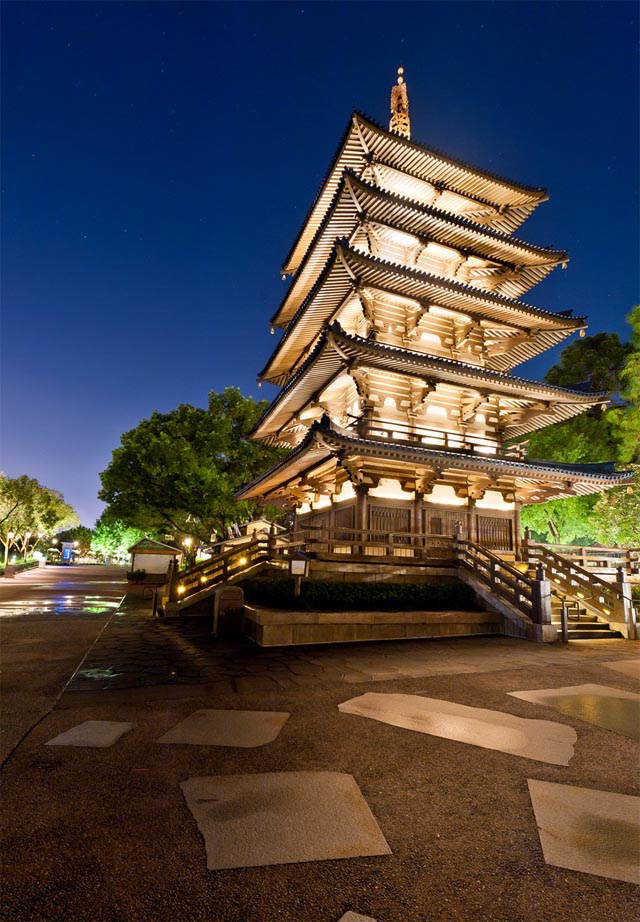 World Showcase. Need I say more?
A stroll around the World Showcase will prove that EPCOT is the most culturally rich Disney World park. From Canada to Japan to Norway, Guests can experience 11 cultures from around the world. From authentic food and shopping to performers and architecture, there is nowhere else in the world where you can experience such diversity in a single day.
As my daughter says, "Do you remember when we went to EPCOT and traveled around the world?" I love sneaking educational experiences into my kids' Disney trips. They just think they are having fun!
While Soarin' Around the World does provide a quick jaunt around our globe, I would argue this attraction only showcases the geography (not the cultures) of the areas we visit.
Culture at the other theme parks and resorts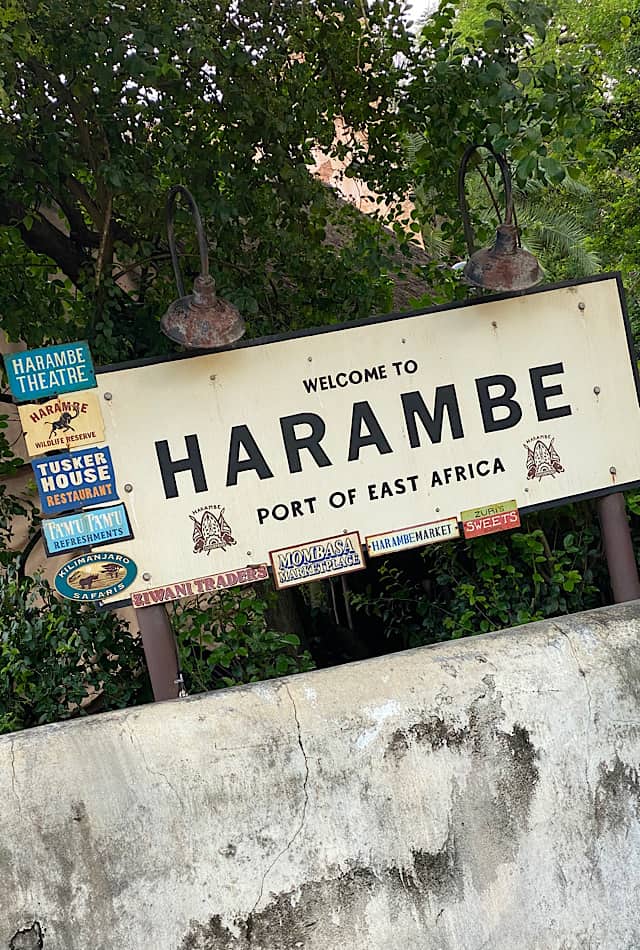 While Animal Kingdom's primary focus is wildlife, I would argue you can find culture there! Particularly, the Asia and Africa sections have a heavy focus on the lives of the people who live there.
Africa
With such immersive design and decorating, you can step into an African village right in the middle of Florida. The wood-carving shop, African performers (although they are currently not performing due to the pandemic), and safari allow you to participate in the culture of the continent.
It's the next best thing if you can't personally travel to Africa.
Asia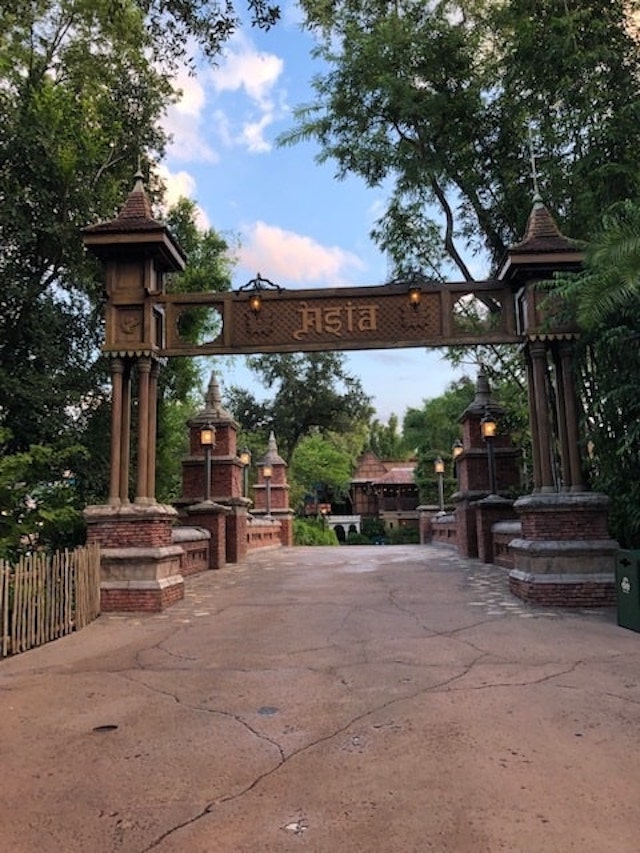 Similar to Africa, the architecture and theming of the Asia section of the park allows you to experience the culture and diversity of the continent. The Balinese dancers (currently not performing) and the little shops off to the side of the walkways give you a glimpse of daily life in that part of the world.
Expedition Everest is an attraction based on the legendary Yeti monster who lives on Mt. Everest. The queue line is themed after a Tibetan village and explores all the ways people have searched for the snow monster. If you can spend some time really looking at the artifacts in the queue line, there is a ton of really neat information.
Disney World Resort Hotels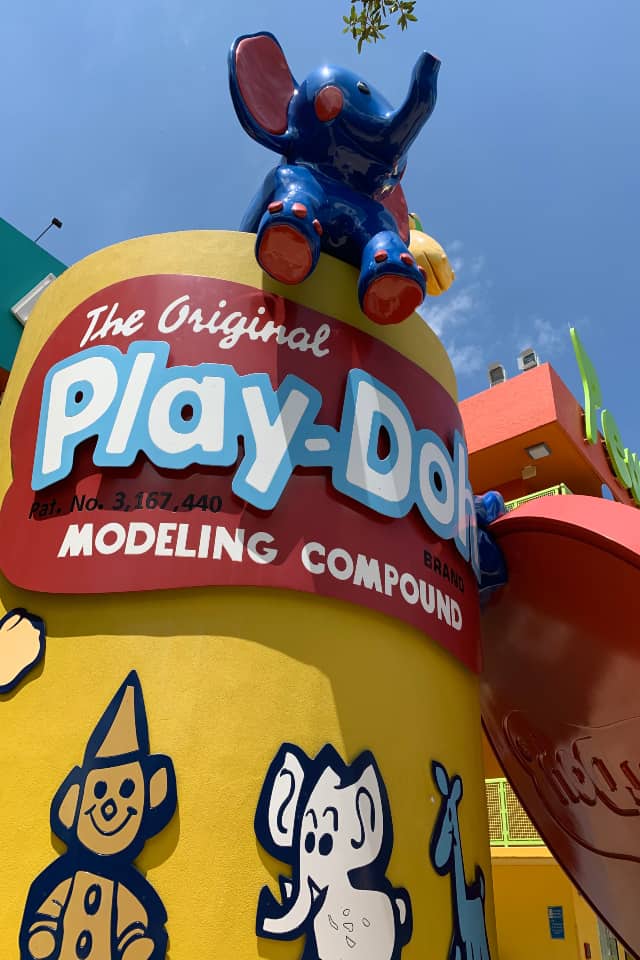 Finally, I'd like to quickly touch on how the resorts focus on culture. While each resort has a theme, there are a few that stick out in my mind that showcase the cultures found in America and around the world.
Each hyperlink below will take you to a full guide of that resort – including dining, shopping, and transportation options as well as an overview of the rooms.
Pop Century showcases American pop culture from the 1950s through the 1990s. Giant statues featuring popular toys and technology pop up throughout the resort. Fun artifacts line the walls of the lobby as Guests can reminiscence on the past.
Port Orleans French Quarter and Riverside are themed after historic Louisiana. The romantic white column mansions in the Riverside portion contrast the pageantry of New Orlean's historic French Quarter. While these two resorts are currently closed, the Scat Cat's Club offers jazz band performances. Additionally, there is so much authentic food to consume between the two resorts.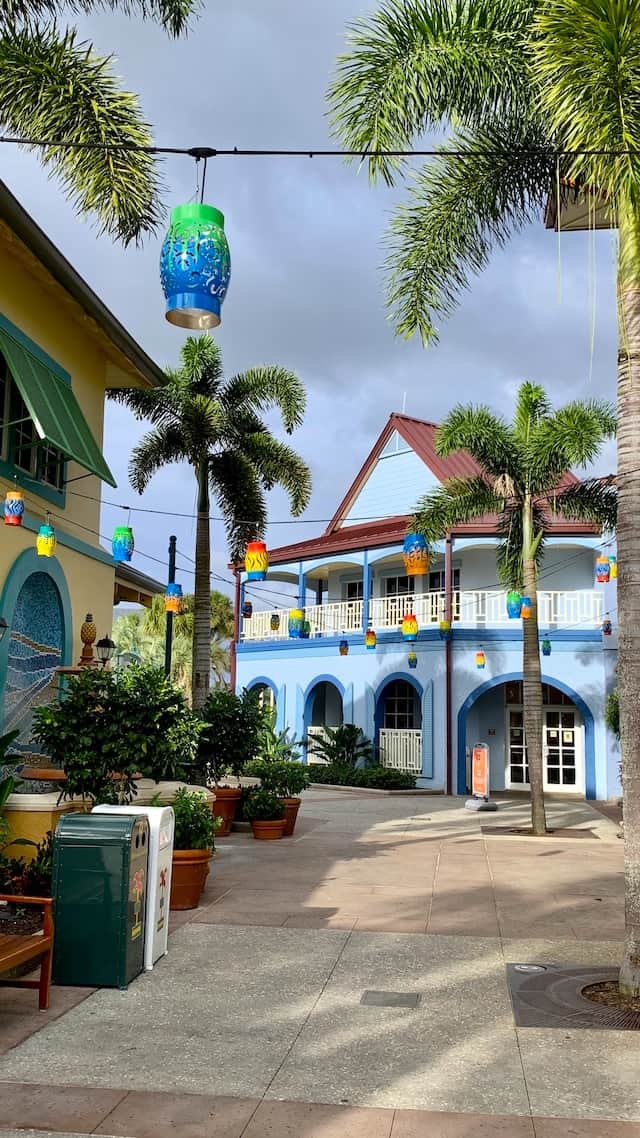 Caribbean Beach Resort transports Guests to the Caribbean islands where a relaxing atmosphere and bright colors welcome a slower change of pace. Or, you can walk right next door where Riviera Resort has some serious Mediterranean vibes. You cannot miss the architecture and lush accommodations.
Disney's Yacht and Beach Clubs expand on the nautical culture of New England while Disney's Wilderness Lodge achieves the lifestyle of the Pacific Northwest. Also, Coronado Springs Resort is designed to blend Mexican, Spanish, and Southwest American cultures.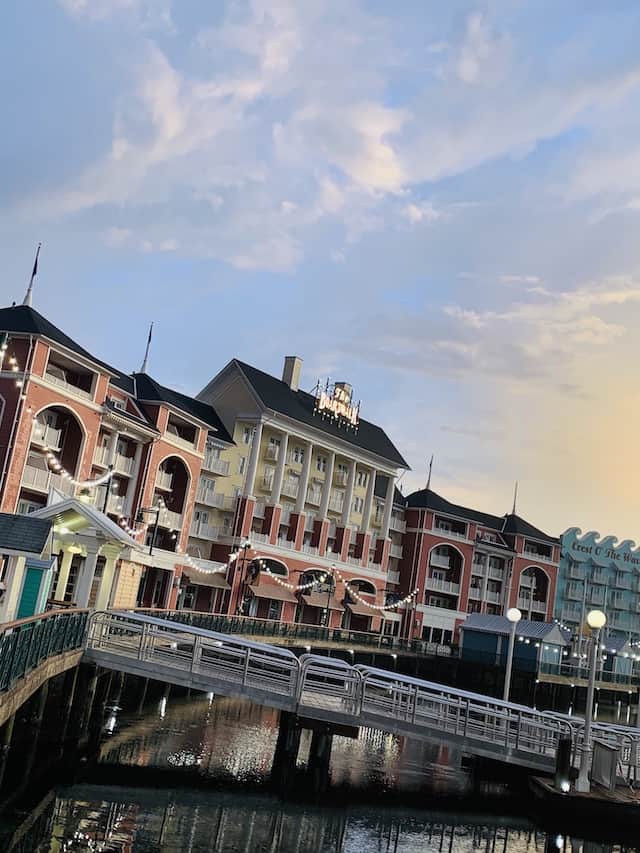 The BoardWalk Resort will take you straight to turn-of-the-century Atlantic City! There are so many fun side stories and quirky accents to see. Finally, the Polynesian Resort celebrates the spirit of the South Pacific. Enjoy the Spirit of Aloha show (currently not performing) and yummy food at this resort.
Even if you cannot stay at every Disney World Resort, you can spend a few hours exploring the culture and history of the theme each resort is striving for. It is my dream to stay at every resort because I love to experience something new each time.
I hope this helps you begin to understand just how historically and culturally rich Disney World really is. I hope you add some of these attractions and resorts on your list to check out on your next trip.
Are you a history buff? Love to experience other cultures? I'd love to hear your thoughts about experiencing these attractions at Disney World! Share them with us on Facebook.