Have you enjoyed EPCOT's newest nighttime entertainment show Harmonious yet? Check out our review of the dining package that gives you a front row seat to this brilliant nighttime celebration.
Harmonious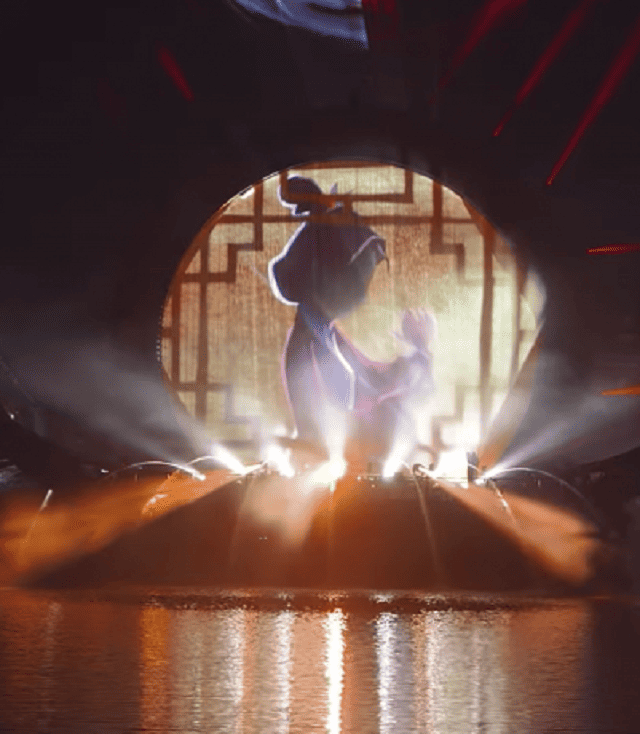 Walt Disney World announced that two new nighttime shows would coincide with the 50th Anniversary. In Magic Kingdom, the beloved nighttime show "Happily Ever After" was replaced with "Enchantment". In EPCOT, Guests could enjoy "Harmonious".
EPCOT Guests gathering on the shores of World Showcase Lagoon are treated to a magnificent cultural symphony, dramatizing the unifying power of story and song.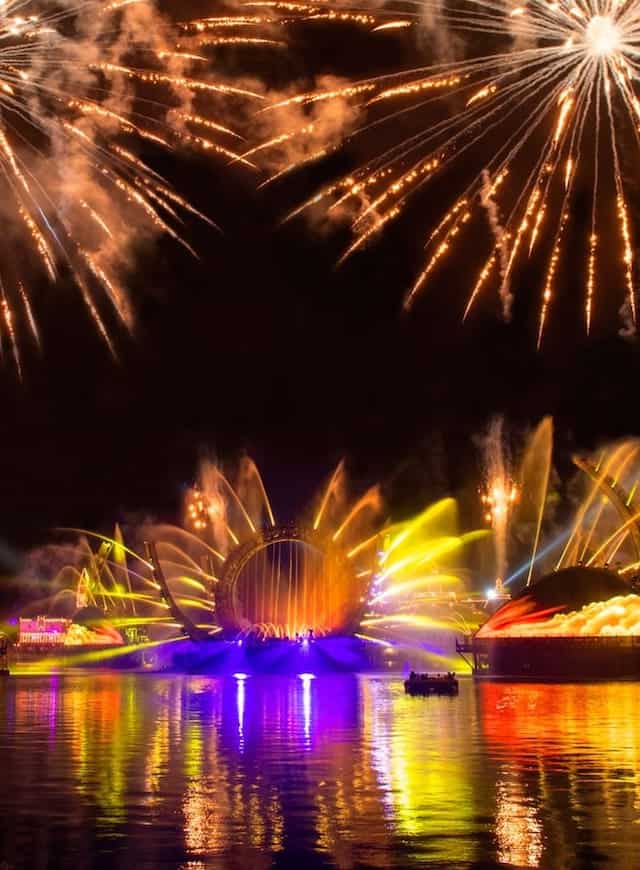 This musical journey will include 240 artists from all parts of our globe including. 'Harmonious' closes the curtain for each EPCOT day with the show's hopeful message of the magic that happens when people join together.
As it draws to a close, the inspiring ballad "Someday" (from "The Hunchback of Notre Dame") combines with the new EPCOT theme from composer Pinar Toprak to unite the people of the world in hope and promise found throughout the park every day.
Many Disney Guests agree that where the new Disney Enchantment in Magic Kingdom fell flat, Harmonious far exceeded expectations.
Viewing Locations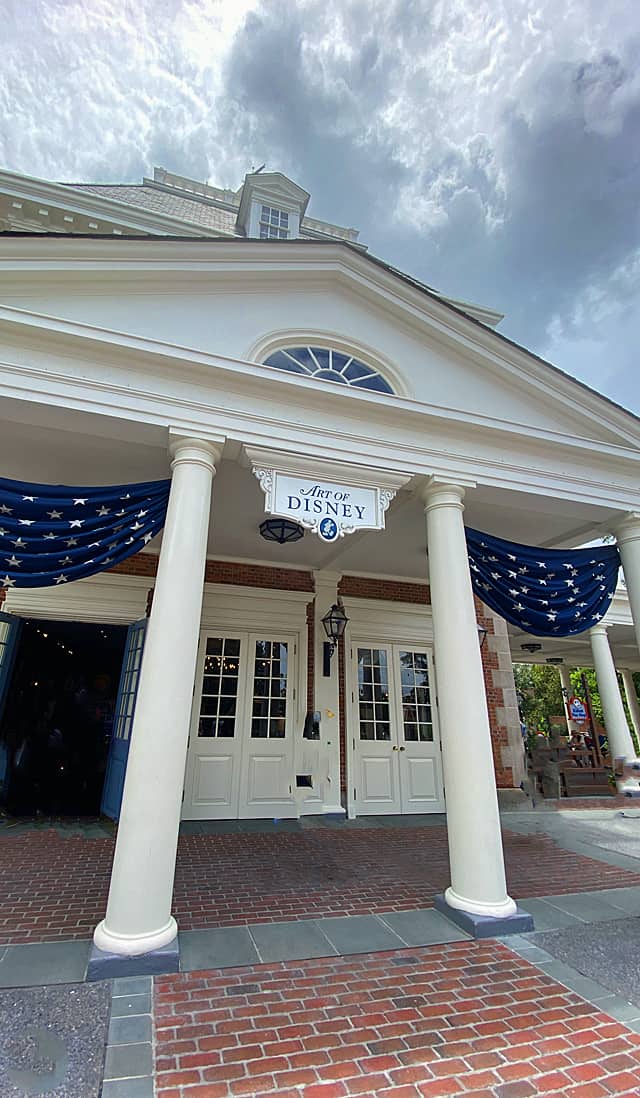 Now that you are adding Harmonious to your touring plan for your upcoming trip to EPCOT, where is the best location to view this breathtaking show? During previous nighttime shows at EPCOT, Guests could truly enjoy the show from all around the World Showcase. Harmonious now utilizes what many refer to as "taco" barges that offer brilliant projections.
To fully take in these projections, water displays, and firework bursts, there is one key word: LOCATION. The best locations to enjoy Harmonious, in my (Donna) opinion, are from the American pavilion or in between Port of Entry and Disney Traders.
These two locations offer great views of the projections. The only downside is that many Guests are well aware of these locations as well. Do you want to enjoy this show with a great view without waiting for the perfect spot?
Harmonious Dining Package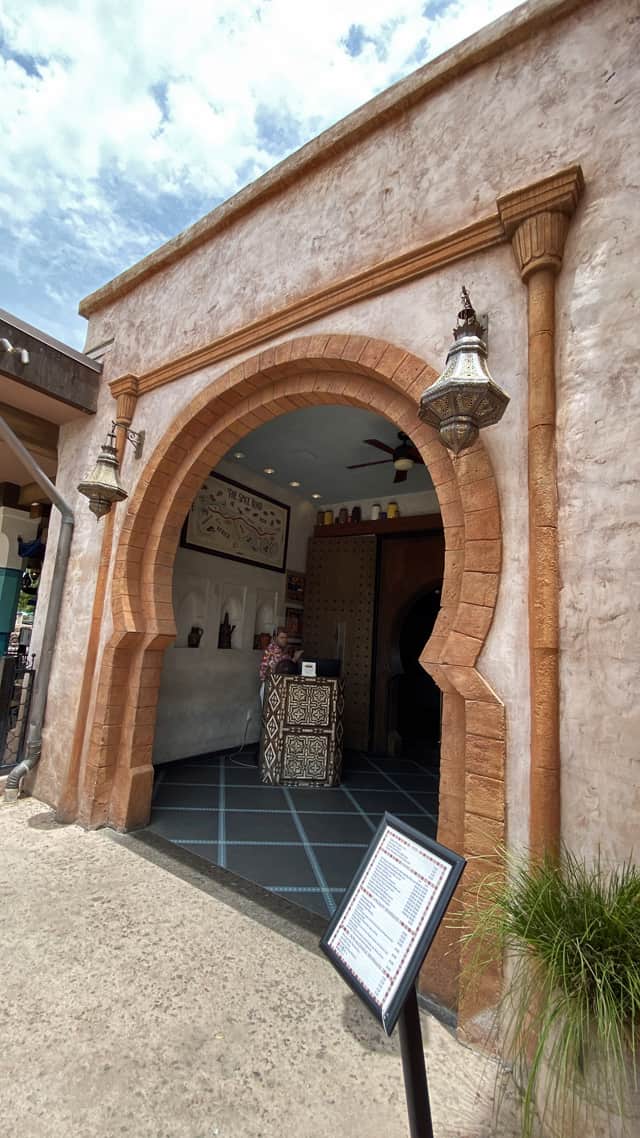 Walt Disney World now offers 2 Fireworks Dining Packages to enjoy Harmonious. The first is on the patio at Rose & Crown, located in the UK Pavilion. The package includes a prix-fixe menu including one appetizer, entree, dessert platter, and unlimited beverages.
The second dining package allows Guests to enjoy a delicious meal at Spice Road Table in the Morocco Pavilion. Spice Road Table offers a variety of Mediterranean small plates. The dining package includes two small plates, a dessert platter, and one beverage.
Advanced reservations are highly recommended for both of these dining packages. These can be made up to 60 days prior to your trip to Walt Disney World.
This review will look at the Rose & Crown dining package.
Rose & Crown Dining Package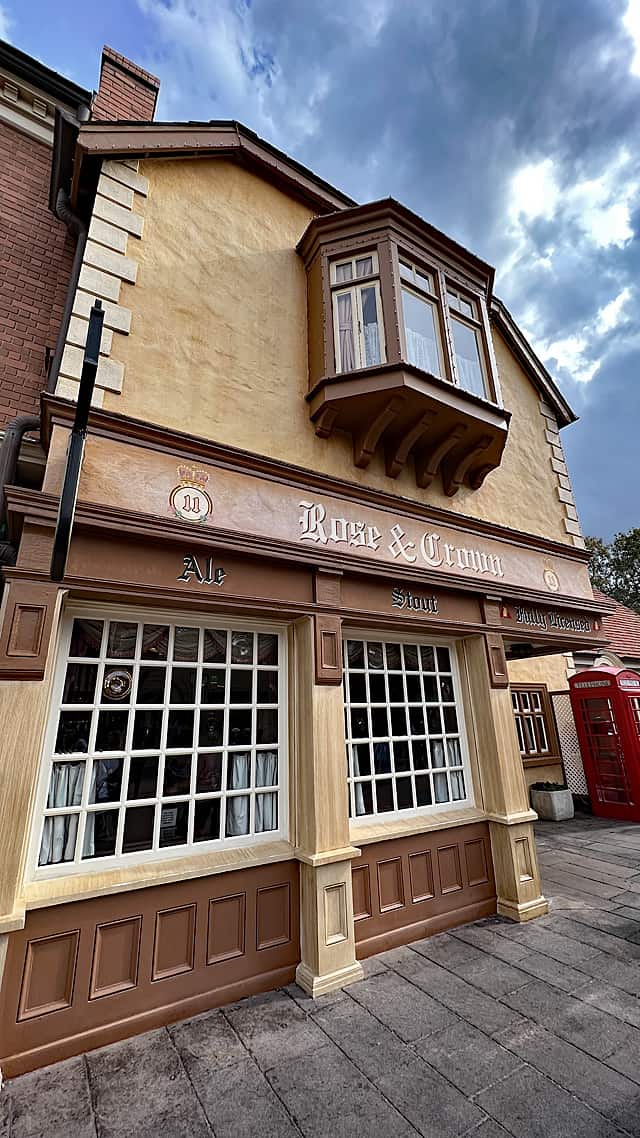 First, let's get the sticker shock out the way. The price for the dining package at Rose & Crown are as follows:
Adult: $89 per person (ages 10 and up), inclusive of tax and gratuity
Child: $39 per child (ages 3 to 9), inclusive of tax and gratuity
The night that we visited EPCOT it was extremely cold. We were elated that heating lamps and plastic sheets were added to the Rose & Crown patio. We were quite comfortable, unfortunately the red heating lamps affected our photos just a bit.
Let's get started with our food selections. Once seated we were given a menu to make our selections from.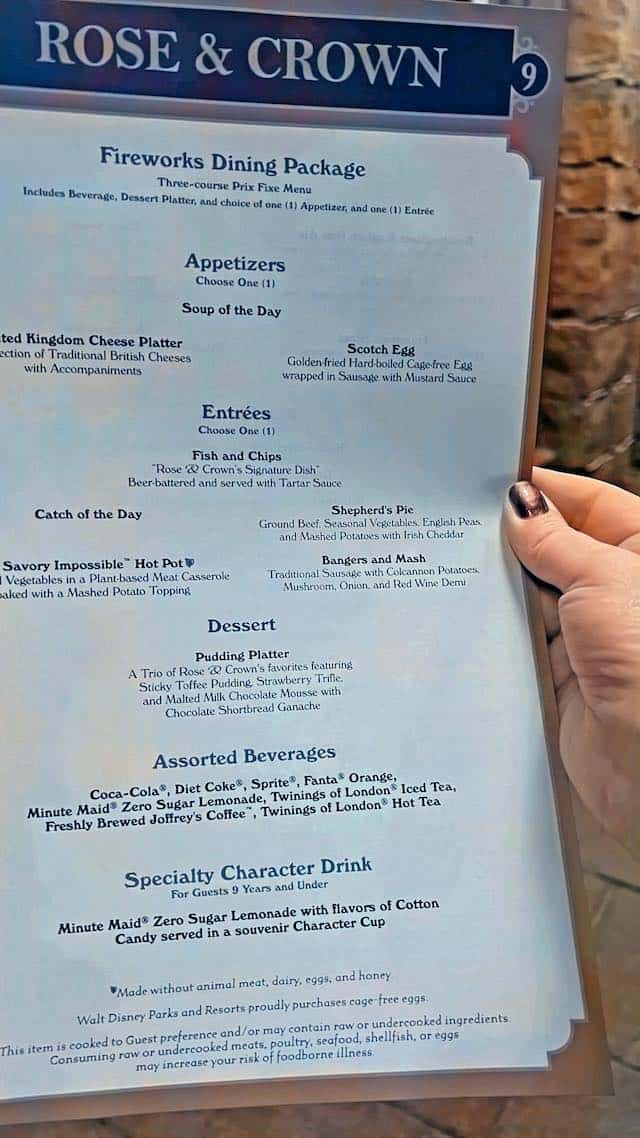 Luckily, those in our touring party tried a variety of the food options to offer a comprehensive review of the dining portion of this dining package.
Rose & Crown Appetizer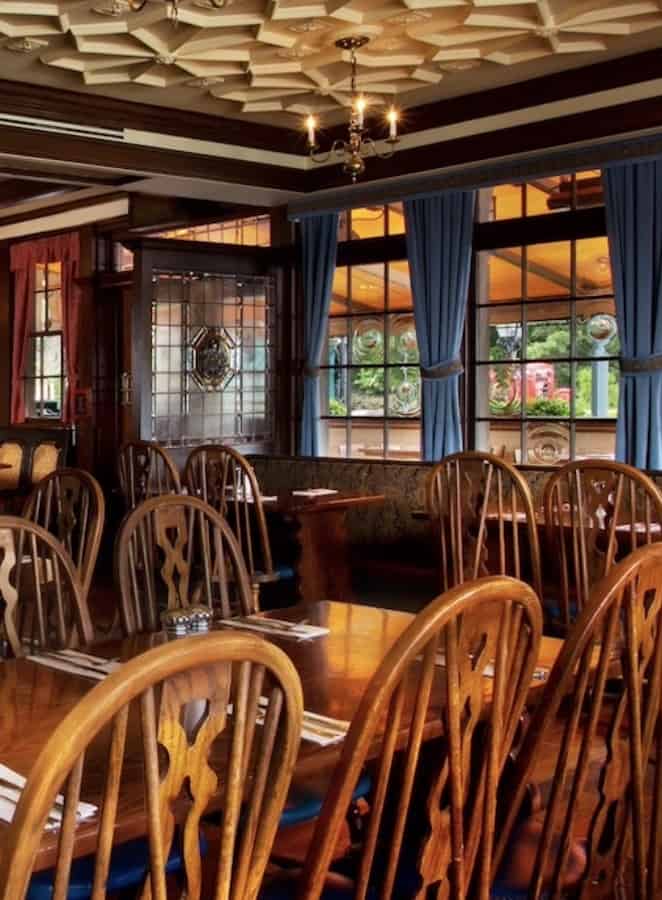 There were three unique appetizer options. I (Donna) was still trying to warm up from our blustery day in the parks, and I chose the soup of the day. The soup for that day was a creamy tomato basil soup. It was rich, creamy and truly delicious. It was topped with chives and croutons.
The Scotch Egg was very "unique." It was described as a "Golden fried Hard-boiled Cage-free Egg wrapped in Sausage with Mustard Sauce." The texture of the different layers of this appetizer were quite different and not in a good way. This appetizer was a quick pass with hope that a more delicious main course would soon arrive.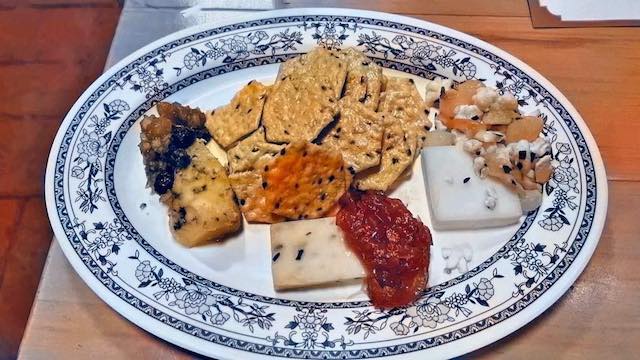 Lastly, the United Kingdom cheese platter was beautifully plated. This appetizer offered a variety of cheeses. Fellow KtP writer, Susan, is a cheese connoisseur and greatly enjoyed this sampling of delicious cheeses.
Rose & Crown Entrees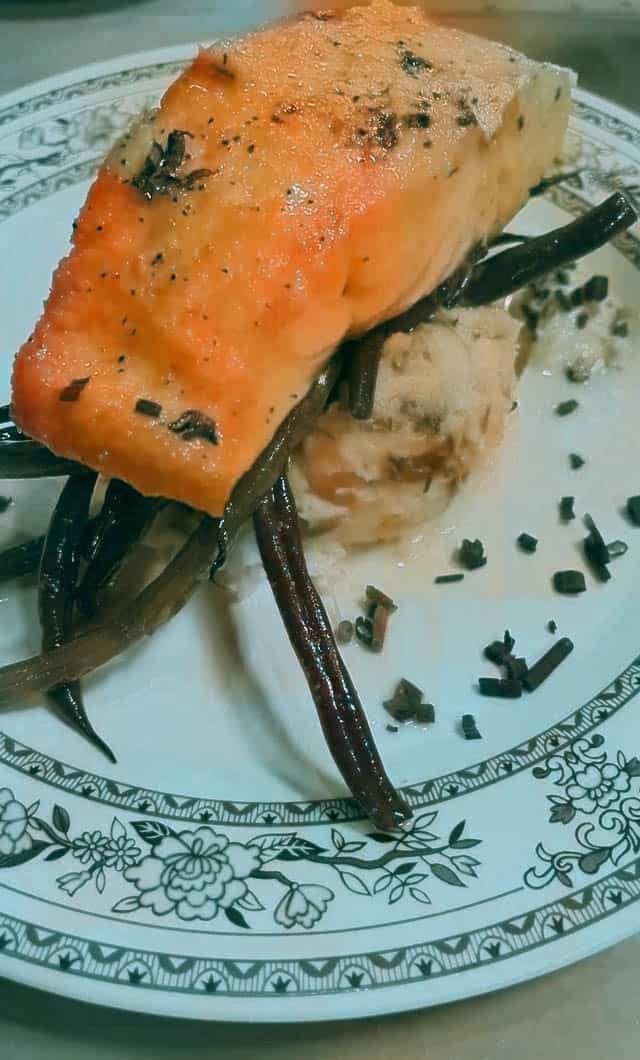 I (Donna) had the Catch of the Day which was the grilled salmon. The salmon was moist and cooked to perfection. This was nestled atop delicious mashed potatoes and topped with green beans. This entire dish was delicious and quite filling.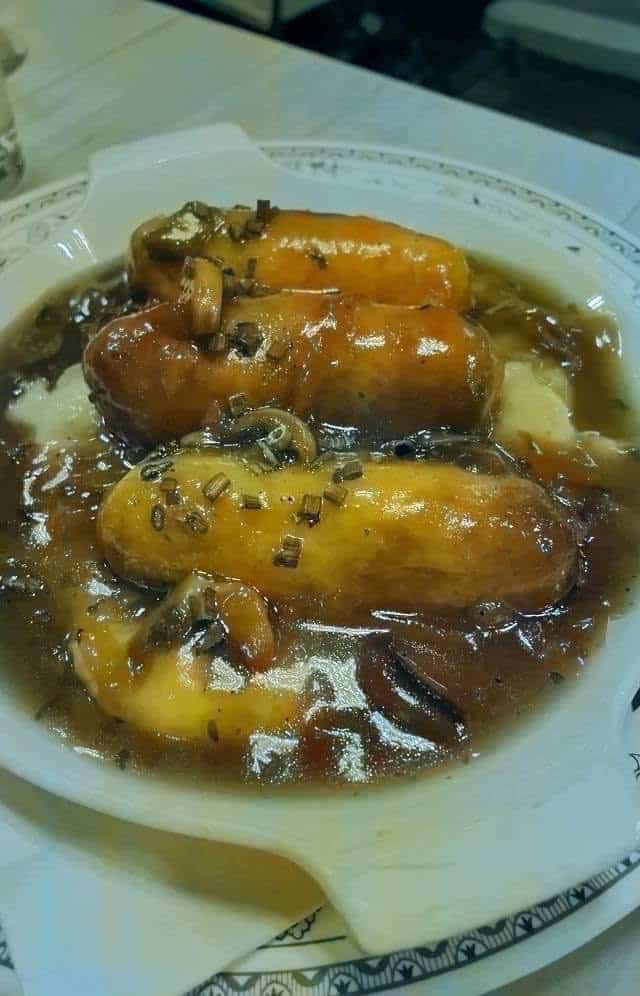 Can you truly visit the United Kingdom pavilion and not try Bangers and Mash? This meal is described as "Traditional Sausage with Colcannon Potatoes, Mushroom, Onion, and Red Wine Demi."
Fellow KtP writer, Maggie, tried this dish and greatly enjoyed it. With a generous portion and bold sauce, this meal received rave reviews.
The Shepherd's Pie was the true winner of the dinner. This dish was HUGE and quite filling. Filled with ground beef, seasonal vegetables, English peas, and perfectly topped with whipped mashed potatoes, the meat pie offered a hearty meal with delicious flavor.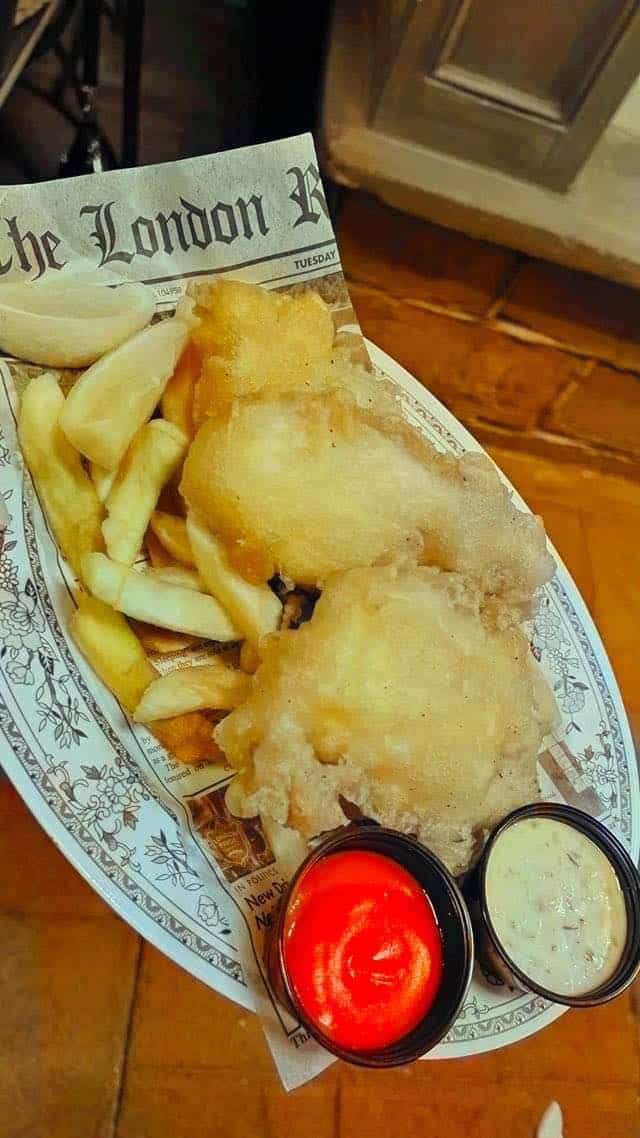 Lastly, was the signature dish for Rose & Crown, the Fish and Chips. With this being the signature dish, this seemed to be an obvious choice to include in the review. Unfortunately, this dish fell flat. The beer-battered fish was quite greasy. It's the exact same fish served at the stand just next door. This dish was a bit disappointing due to the price of this dinner.
If you want your fish and chips, grab it next door for a fraction of the price!
Dessert & Beverages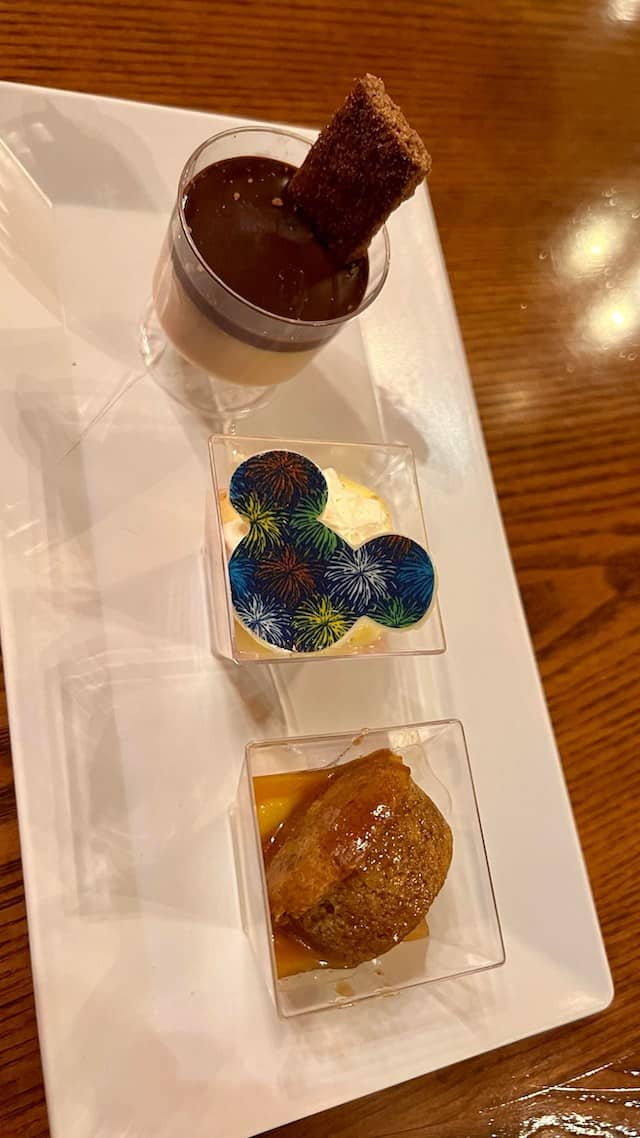 Dessert was included in this dining package which included a Pudding Platter. The Pudding Platter is a trio of Rose & Crown's favorites including: sticky toffee pudding, strawberry trifle, and malted milk chocolate mousse with chocolate shortbread ganache.
Each pudding sample was perfectly sized to be just enough to enjoy without begin too rich. All three samplings were quite decadent with the milk chocolate mousse being my (Donna) personal favorite. I personally enjoyed having a sampling to try of such diverse pudding options.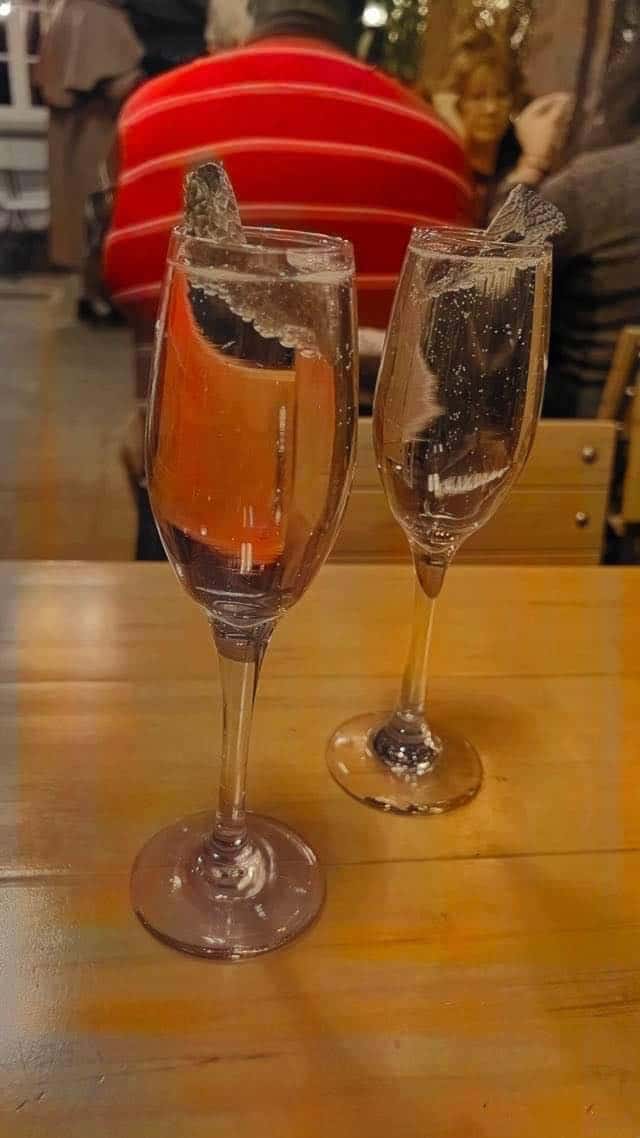 This dining package included unlimited beverages which included a list of assorted soft drinks, hot tea, cold-brewed tea, and Joffrey's coffee. Children under the age of 9 could enjoy specialty character drink served in a souvenir character cup.
Guests 21 years and older can enjoy a variety of alcoholic beverages. Included in the unlimited beverage list were: a variety of Ales, Lagers, and Stouts; Pub Blends; 2 wine options; and the featured beverage the "Sparkling Duchess."
Pictured above is the "Sparkling Duchess." This beverage is described as "Prosecco and St-Germain Elderflower Liqueur topped with a splash of ginger ale and garnished with fresh mint."
Dining Package Viewing Location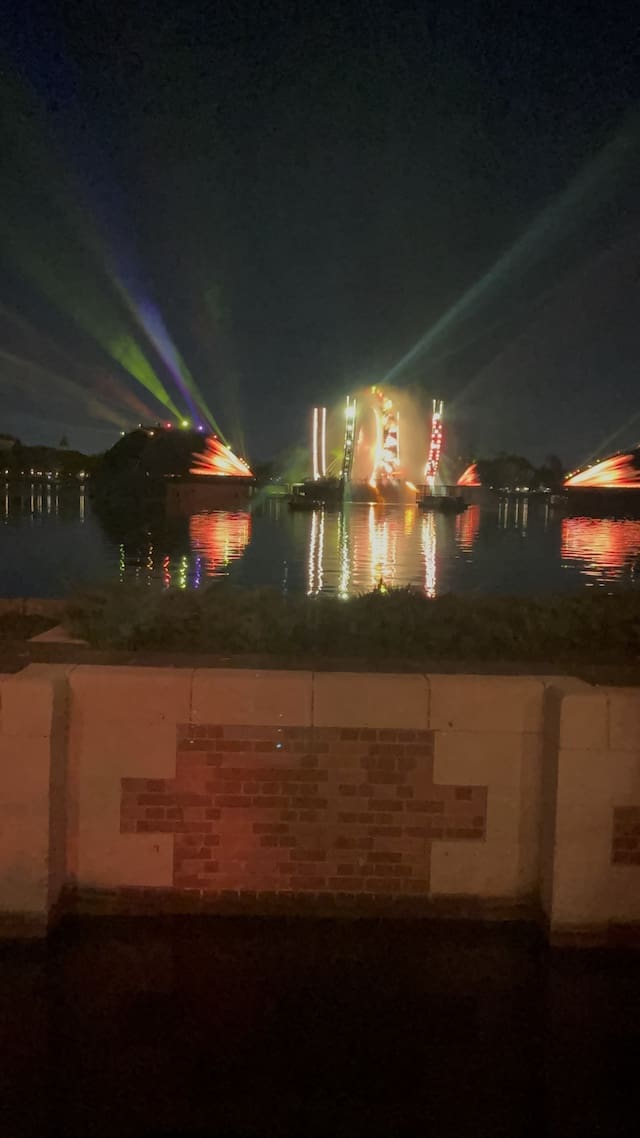 Due to the cooler weather, we all enjoyed dinner on the patio with plastic sheeting protecting us from the bitter cold winds. Our server shared that we could step down onto the lower level of the patio to view Harmonious which would begin at 9:00pm. Typically Guests would be seated on the high patio and the lower patio to enjoy special Harmonious viewing.
We made our way down towards to lower patio to take in Harmonious. There was plenty of seating for all Guests to spread out and have a great view of this show.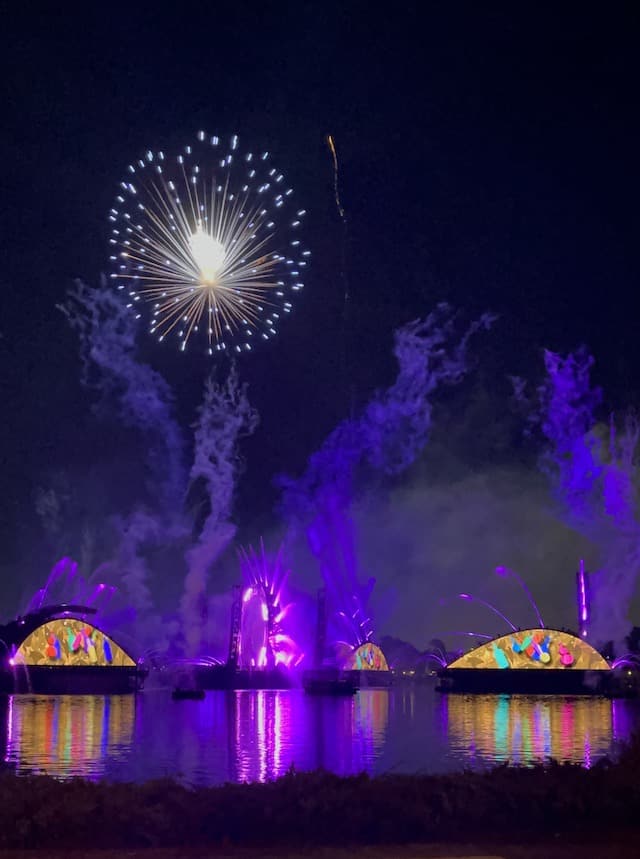 Each member of our touring party had seen this show previously, so we soon realized that we would be missing the projections on the large center barge for this show. We were positioned with the center ring at an angle. Although we enjoyed the water effects and lighting on the center ring, we were unable to see the projections in the center of this large ring.
The center ring projections are a key element to this show as they bring to life the animated classics featured in the music.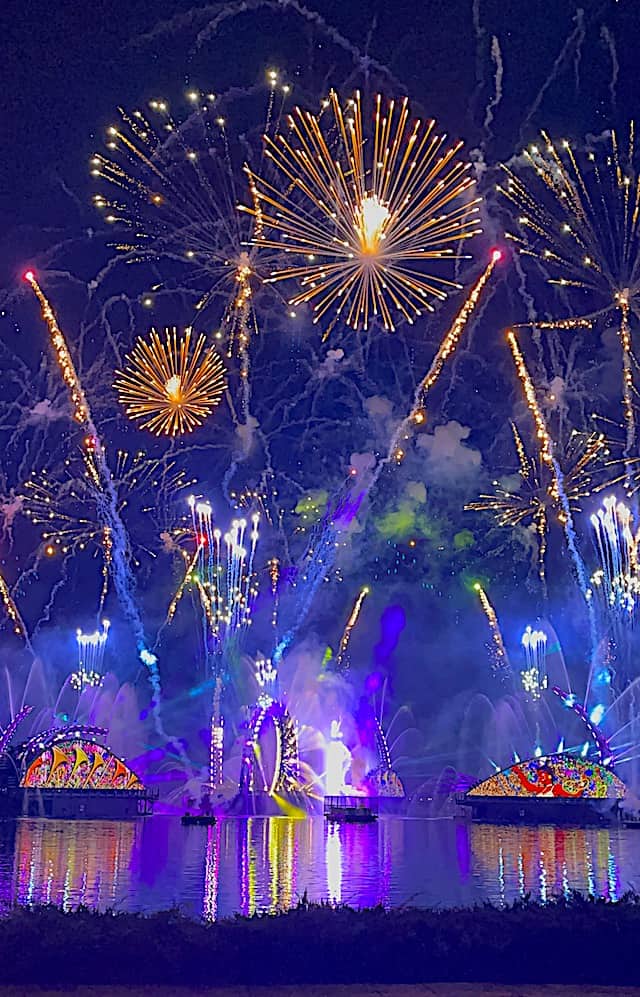 As Harmonious began, we were no longer concerned about missing the center ring projections because we were mesmerized. This location offered breathtaking views of the smaller barges. Thanks to the seating area, we were able to truly take in all of the other beautiful elements of this show without having to wait for the "perfect" spot for a long period of time beforehand.
Thanks to the seating area, we were able to truly take in all of the other beautiful elements of this show without having to wait for the "perfect" spot for a long period of time beforehand.
At the conclusion of the show we were able to return to our dining table, and finish enjoying our meal.
Is it worth the price?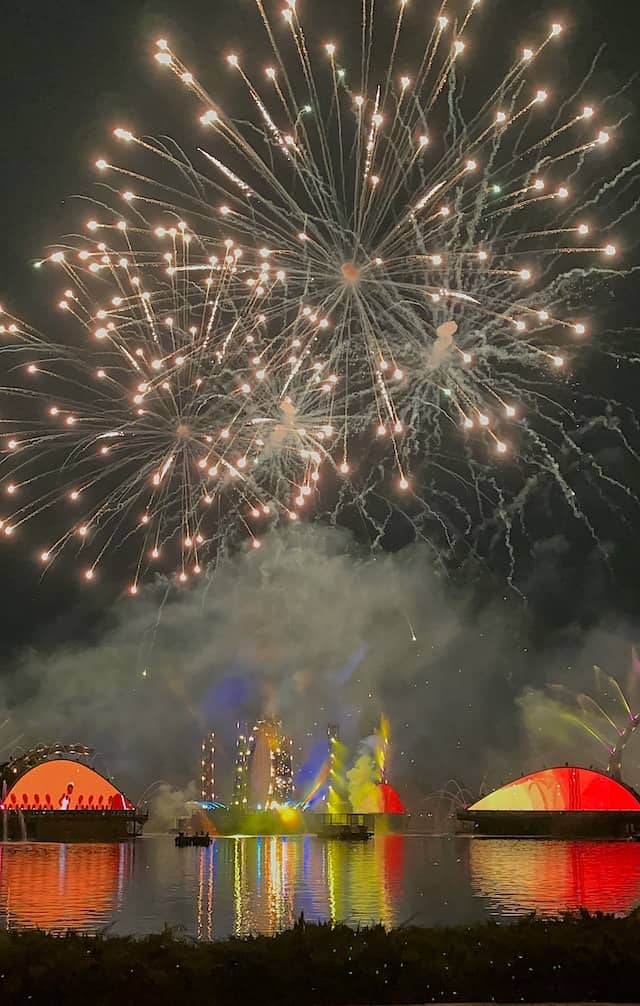 So the real question, is it worth the price? That depends largely on the individual. In my (Donna) opinion, this was definitely worth the price for adults. I enjoyed not waiting for the "perfect" spot for this show, and having a nice meal.
In reality, I would not be willing to spend the price of this meal for my family of 5. Now that my children are all above the age of 10, this dining experience would have cost $445 for my entire family. Although I enjoyed my food, the menu selection was somewhat limited for the price of this experience.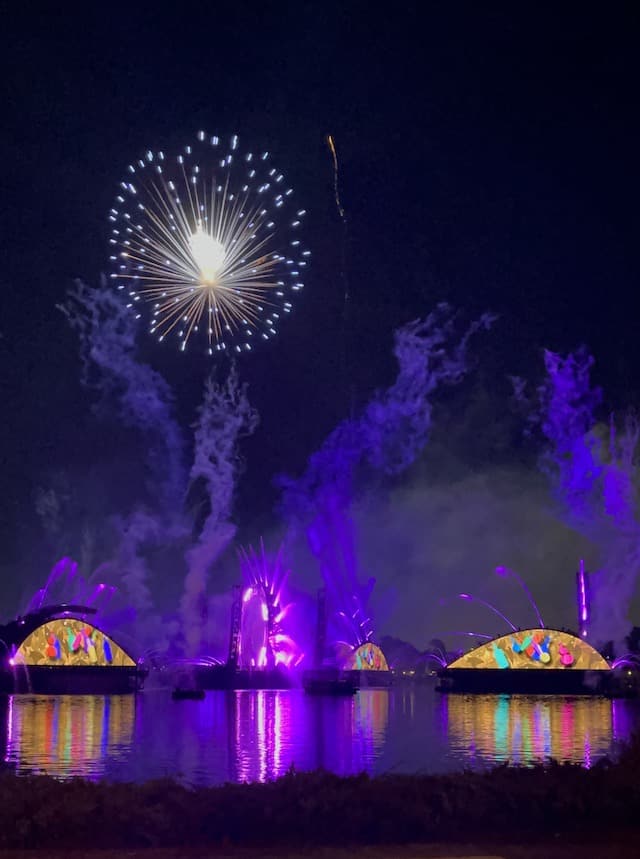 If this will be your first trip to enjoy Harmonious, I would suggest that you skip the dining package. Although we greatly enjoyed this show, you really need to see the entire show including the center ring for your first viewing. It really is remarkable how each element ties together beautiful to complete this show.
I was extremely grateful for this experience, but it is one that I would not prioritize with my entire family. Be sure to also check out this review of the Disney Enchantment Dessert Party experience HERE.
Have you tried either of the Harmonious dinner packages? What do you like best of the new Harmonious show? Have you dined at Rose & Crown before? Would you be interested in trying this dinner package? Share your thoughts with us on our Facebook Page.