Are you a fan of the light shows of Spaceship Earth at EPCOT? Check out the newest show to debut.
Beacons of Magic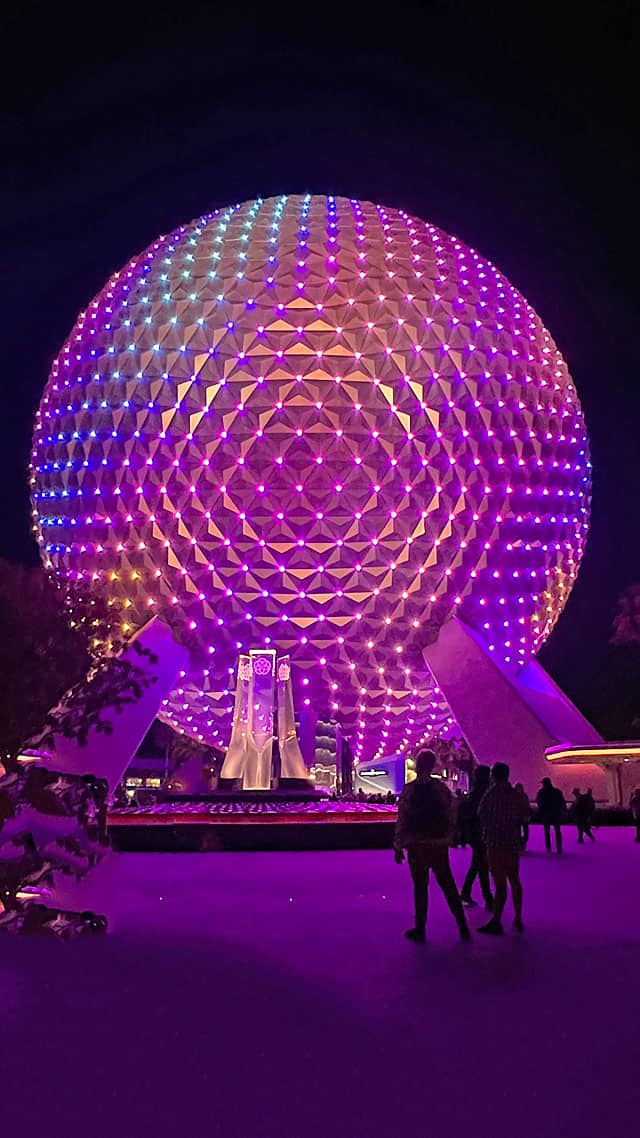 One of the best things honoring Walt Disney World's 50th anniversary has been the spectacular light shows from Spaceship Earth at EPCOT. If you have not seen any of these shows yet, you are missing out. Check out Monica's thoughts on the show HERE.
The lights and music are simply beautiful, and I (Maggie) could really just stand in awe and watch it for hours if I really wanted to.
Festival Light Shows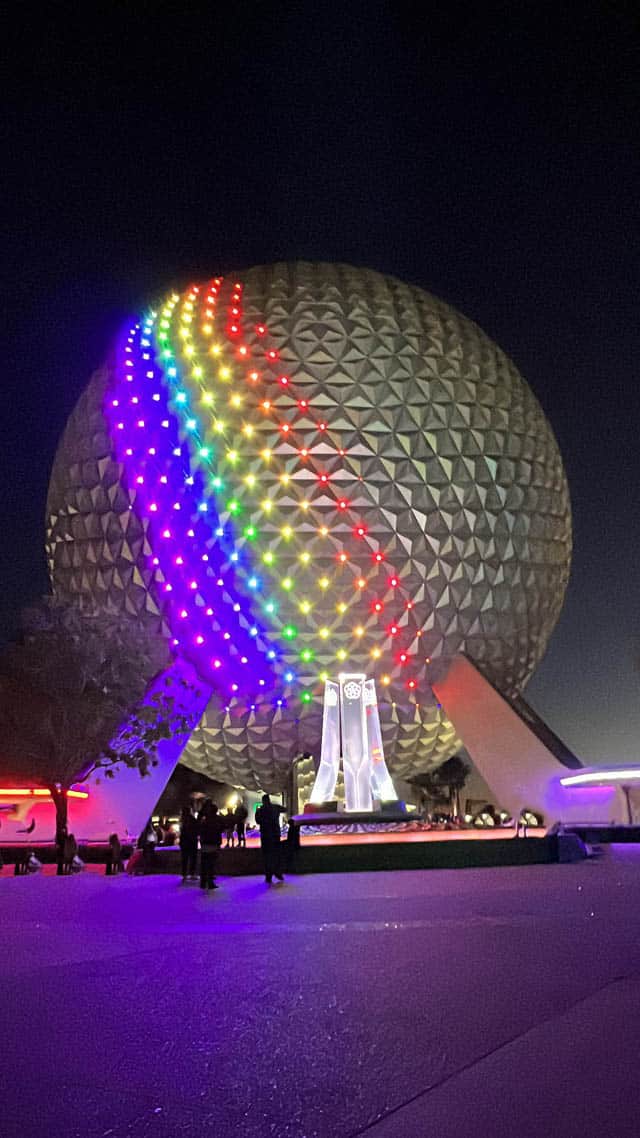 So far, we have seen several light shows debut to go along with EPCOT's festivals. During the Festival of the Arts, we had a Muppets-themed show. For the Flower and Garden Festival, guests were treated to experience the Colors of the Wind inspired by the animated film, Pocahontas.
While this one was just as beautiful, I think the Muppets-themed show has been my favorite so far.
Be Our Guest
Today, Disney Imagineer, Zach Riddley shared that a brand new light show would debut for the Food & Wine Festival, which kicked off today.
He shared the following on his Instagram page:
Our Lighting Design team at Walt Disney Imagineering continues to explore the artistic and technical possibilities of the new Spaceship Earth lighting. For our newest limited time sequence, we were inspired by the vibrant colors and strong movement in the 1991 Walt Disney Animation Studios classic, "Beauty and the Beast," and infused both into the programming of the show.
Be on the lookout for some fun subtle easter eggs such as rising champagne bubbles and the multicolor spotlights from the finale of the song, plus a special tri-color celebration to France, the setting and inspiration of this tale as old as time.
It is with deepest pride and greatest pleasure that we welcome you to "Be Our Guest" for an amazing new sequence inspired by the Academy-Award winning song just in time for the EPCOT International Food & Wine Festival.

Disney Imagineer, Zach Riddley
For the music, we always enjoy the chance to put an EPCOT twist on the shows we create for Spaceship Earth. The lyrics from this song as known by heart to millions – I know I can recite them by heart every time the song comes on, and I'm sure I am note alone… By blending both the original English and French versions of Be Our Guest (known in French as "C'est la Fete") we create a unique cross-cultural experience that's a spectacle in any and all languages.
I absolutely love Beauty & the Beast and cannot wait to see this show!
Are you excited about this new light show debuting for EPCOT's Food and Wine Festival? Will you be going to this festival soon? Tell us about it in the comments below or share your pictures with us on our Facebook page.