Forget Enchantment and Harmonious. The treats are nice and all, but nothing compares to the beauty of Spaceship Earth. This Beacon of Magic transformation is the standout star of Disney World's 50th anniversary.
Disney World is 50!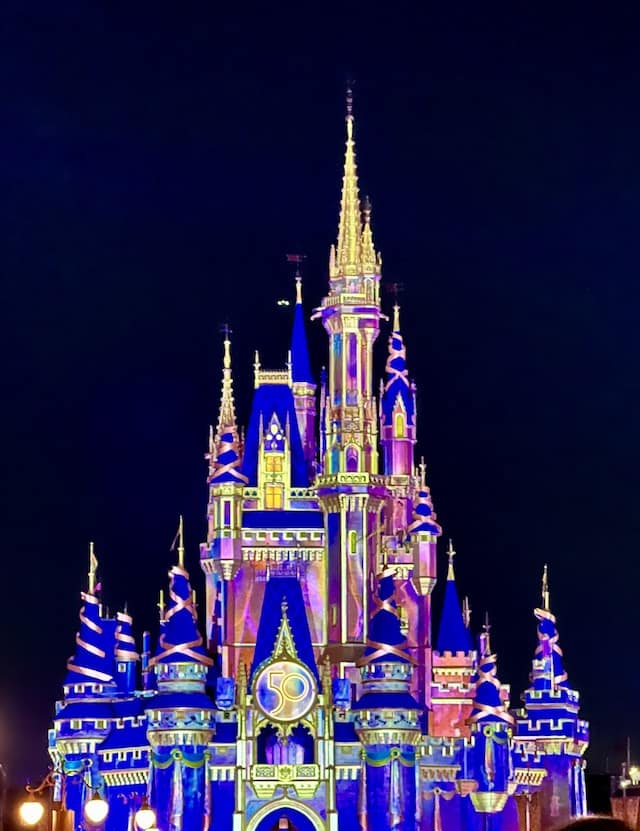 Happy birthday, Disney World! 50 never looked so good. The celebration will run for 18 full months and hosts two new nighttime shows, a new cavalcade, and 150 food and beverage items!
On the attraction side, Remy's Ratatouille Adventure just opened, and we should see Guardians of the Galaxy and Tron open in 2022. The transformation of Epcot is well underway, with Club Cool and Creations Shop already open and many projects in progress.
Each of the four theme park icons are also transforming into Beacons of Magic. Cinderella Castle, of course, underwent a royal makeover. The Tree of Life, Hollywood Tower Hotel, and Spaceship Earth also received a glow-up for Guests to enjoy at night.
Spaceship Earth is the standout star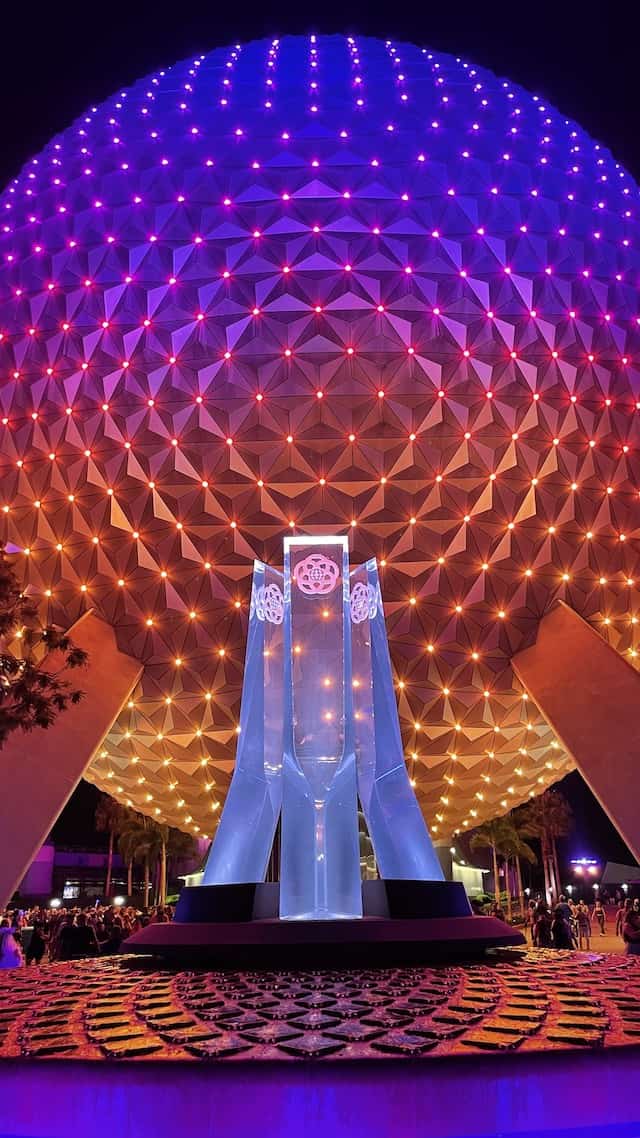 Of the four Beacons of Magic, Spaceship Earth is, without a doubt, the best transformation. I love the paint job Cinderella Castle received, but the beauty of Spaceship Earth is unparalleled.
Cinderella Castle, Tree of Life, and Hollywood Tower Hotel all received projections, and understandably so. With holiday events and the nightly Enchantment show, it's much easier to throw some projection on them and call it a day.
The orange and purple hues stayed somewhat the same on Spaceship Earth, but the icon/attraction got brand new lighting. Called "points of light", these lights almost leave a starry effect on the icon. However, a light can (and will) go out from time to time. Check out this photo Susan captured on October 2: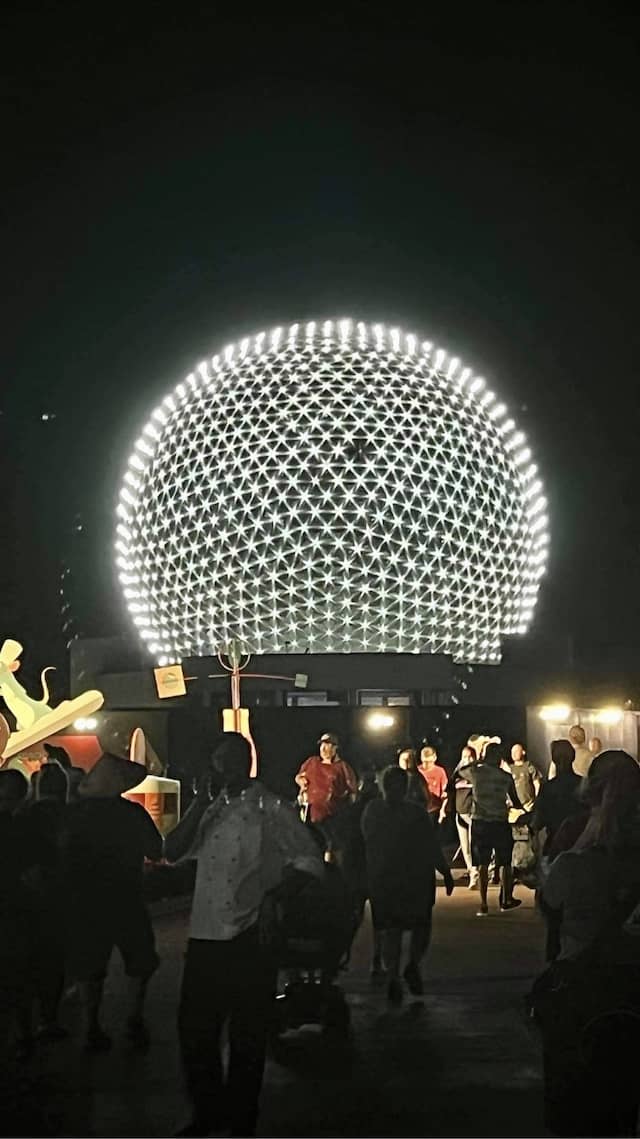 Changing Colors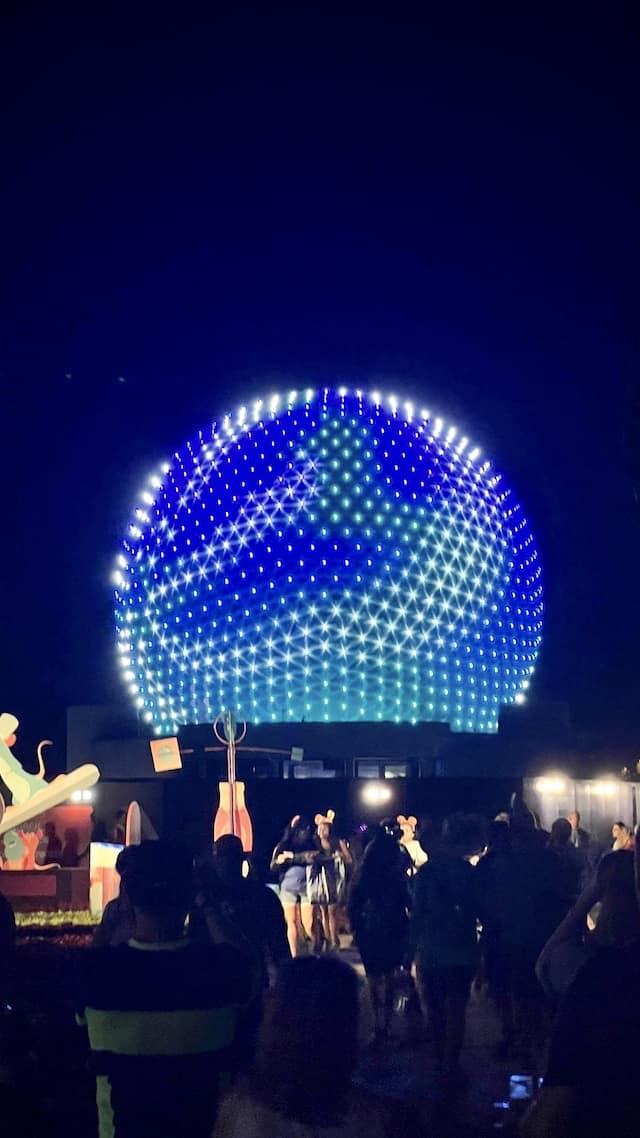 Not only has Disney installed a completely new light system, but it changes colors! The orange and purple hues are there, but also changes to a plain white as well as a gorgeous blue and purple color scheme.
What's really special is that Spaceship Earth also transforms into a globe! If you look carefully you can see a rough shape of North and South America in the photo below. I love how Epcot shows harmony between countries and the planet that unites us all.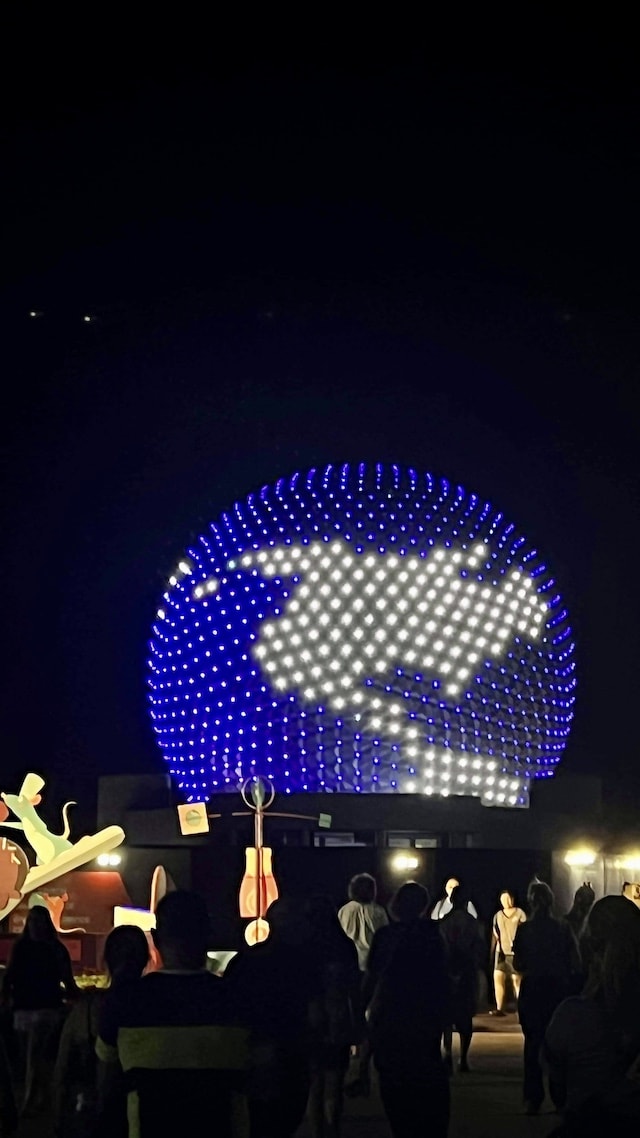 They alternate every few minutes. In the span of about 30 minutes or so we were able to see all three iterations. I have to say that the orange and purple is still my favorite. It feels familiar yet still fresh.
Seen from all over the park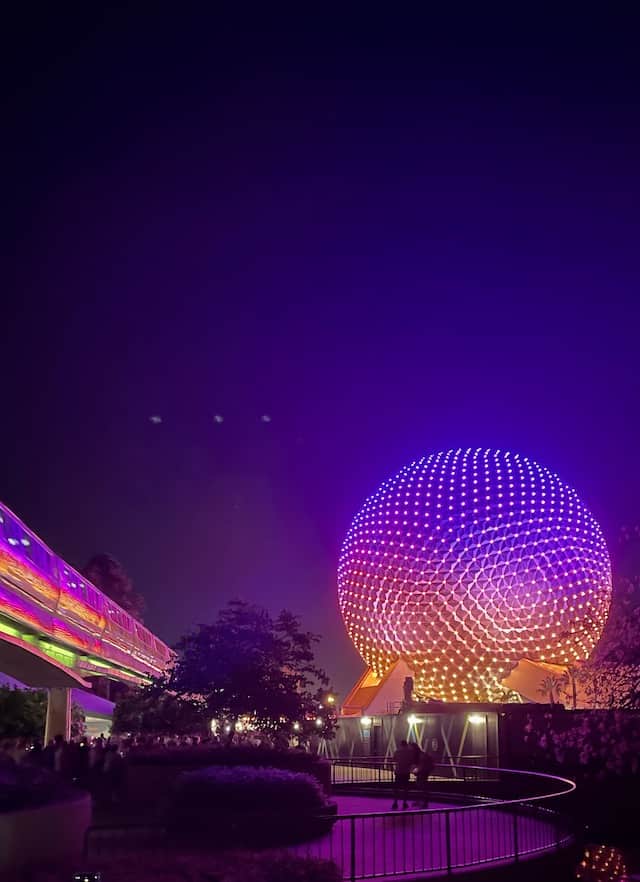 Spaceship Earth is so large and beautiful it can be seen from all over the park. The other three icons provide minimal opportunities, with the exception of Cinderella Castle which can be seen from the outskirts of each land.
As we were waiting for Harmonious to begin, the Beacon of Magic transformation took place about 30 or 45 minutes before the show started. We were right at the entry of the World Showcase, so if we turned around we had a straight view of Spaceship Earth.
It may be harder to see the icon from the back of the World Showcase or in all the little tucked away spots, but Spaceship Earth can be viewed from far away making it something that you can easily fit in to to your touring plan without carving much time.
As an added bonus, it can also be viewed from various resorts! We had an excellent view of Spaceship Earth from a standard view studio at Disney's Riviera Resort.
Giving me all the feels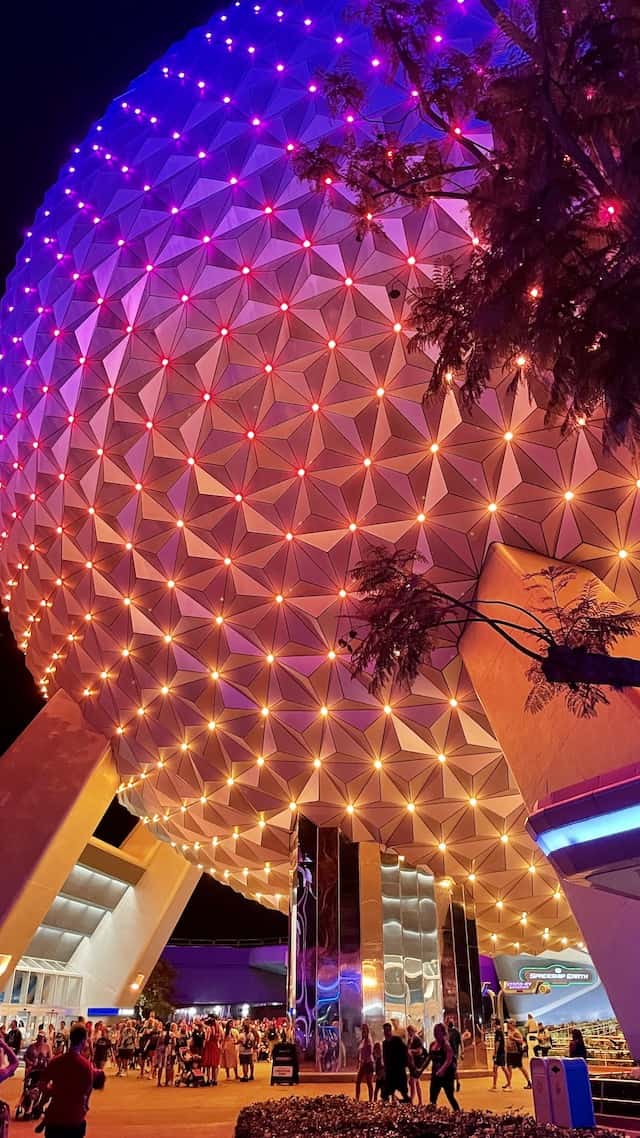 As we were leaving the park for the night, the icon became larger and larger as we approached it. I couldn't help but gaze at it as walked up towards it.
Previously, Cinderella Castle was the only icon that could get me to stop what I was doing and just watch for several moments. One of my favorite things to do at Disney is sit on Main Street at night and watch the castle.
I could have easily found a little bench to sit on and do the same with Spaceship Earth. And the best part is, this is a permanent transformation! We will be able to enjoy this for years to come!
I do hope you will take some time on your next visit to take in the beauty of Spaceship Earth. Join the conversation in the comments below and on Facebook.
Are you planning a vacation? Reach out to our trusted travel agency sponsor Authorized Disney Vacation Planner
Mouse Class Travel
!