Epcot has a beautiful new light show sparkling across Spaceship Earth. Here is a peek!
A New Light Show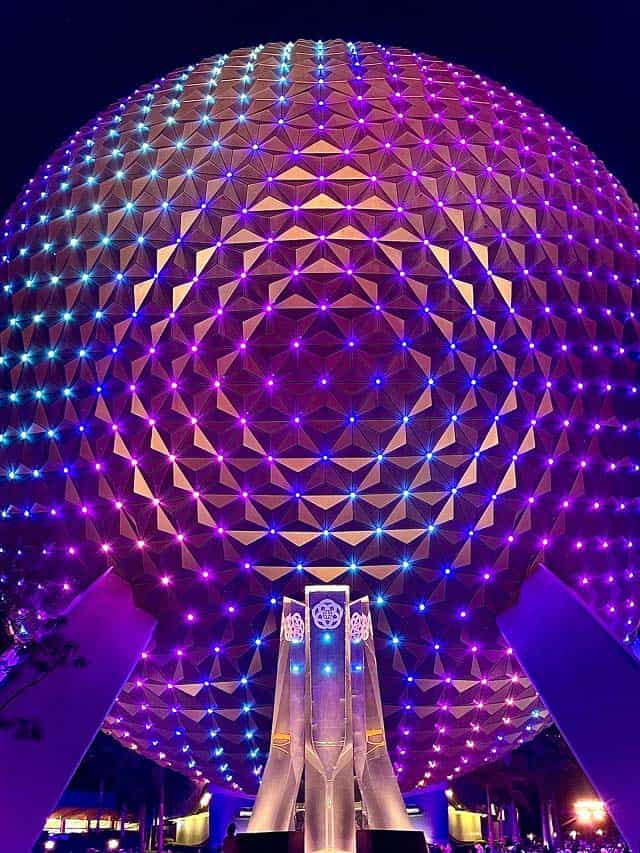 Epcot debuted a new light show with the changing of the festivals. Epcot International Flower & Garden Festival has been paired with "Colors of the Wind" from Pocahontas. This selection seems fitting as sustainability and greener living are themes permeating the Flower & Garden Festival.
The show begins as darkness sets in. Guests can catch it approximately every 20 minutes. It alternates with the 50th Anniversary Beacons of Light show.
Big Shoes to Fill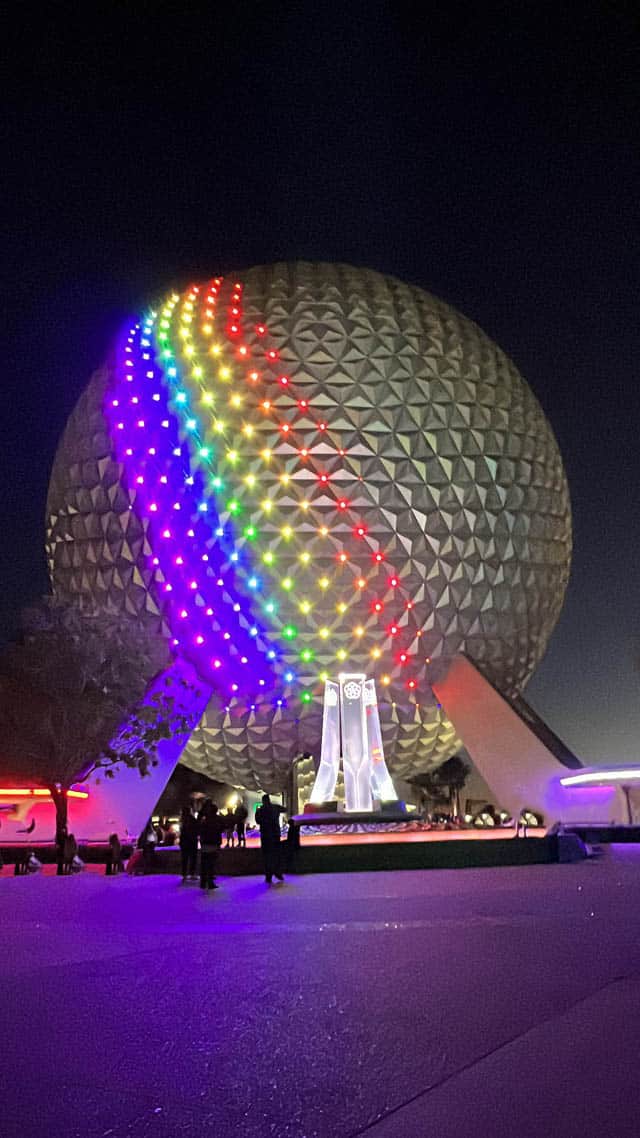 The Colors of the Wind show has some pretty big shoes to fill. This is because the "Rainbow Connection" show for Epcot International Festival of the Arts was a sweeping sensation. Muppet fans and Epcot fans alike loved it!
And honestly, what's not to love about a Muppet/Spaceship Earth mashup. I (Katie) personally started experiencing an emotional connection to the show from the first familiar notes from the banjo.
If you did not get a chance to catch the show, it is worth watching via video. Susan has one captured in her review, and you can see it right here.
Full Colors of the Wind Video
We also have a full Colors of the Wind video for you! Just press play in my video above. Caution, if you don't want the spoilers, don't press play and keep scrolling.
Of course, seeing it on a screen is nowhere near as awesome as seeing it in the park. But, it is a good preview for those who are curious and fun for those who want to relive it and can't get back to the parks.
Thoughts on the Show
I like the "Colors of the Wind" show. While it did not have the same emotional impact on me that I felt with Rainbow Connection, it was a beautiful and enjoyable show.
Besides, I love the fact that this idea of using Spaceship Earth as a canvas seems to be a trend that might stick around for a while. I am excited to see what is to come for Epcot International Food & Wine Festival and Epcot International Festival of the Holidays.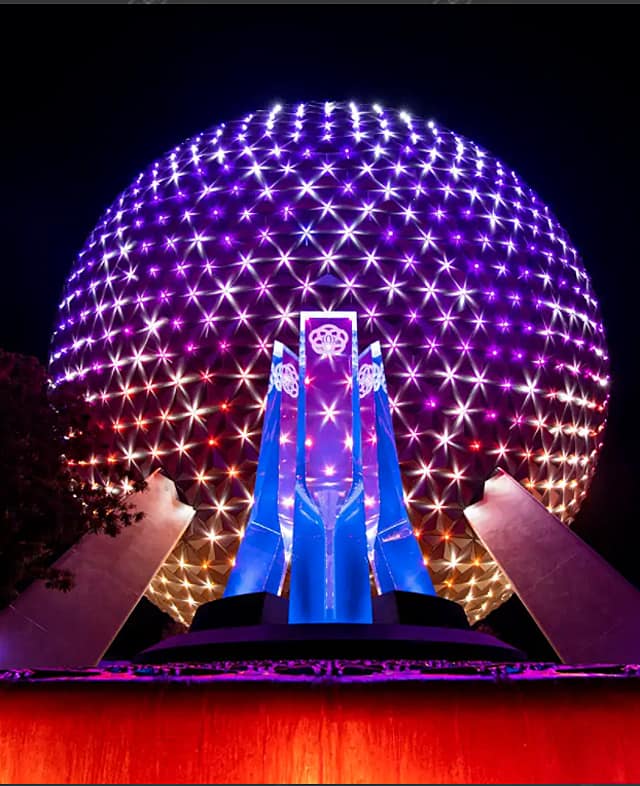 Are you listening, Disney? We like it when you paint Spaceship Earth with light and set it to music. Please do more of this.
Have you had a chance to see Colors of the Wind in person? Is it on your wishlist? Let us know in the comments or join our friendly crew to continue the conversation on Facebook.