If you are making your Flower & Garden must-do list, we are here to help! Here is an assessment of Canada's Northern Bloom.
Flower and Garden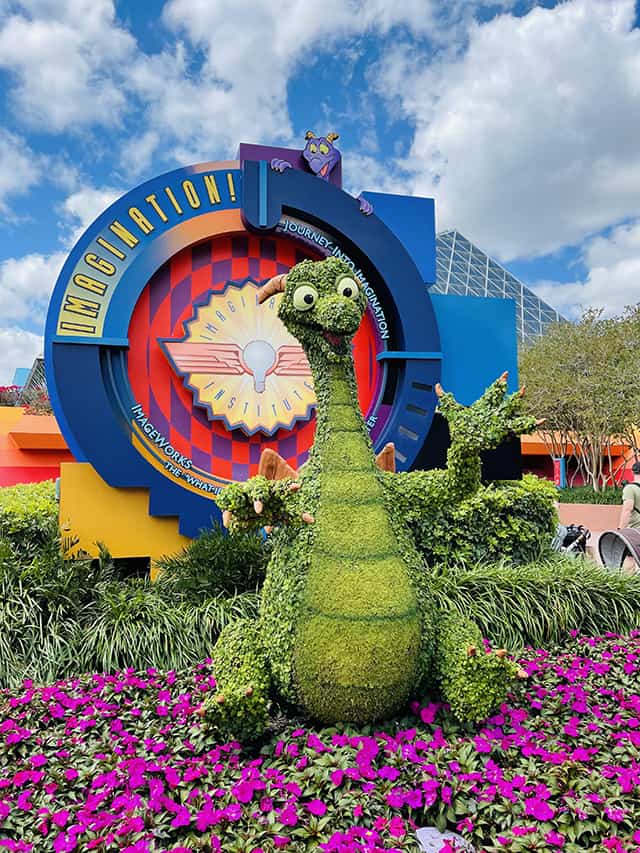 From now until July 5, 2022, Walt Disney World Guests can enjoy the Epcot International Flower and Garden Festival. At this festival step into brilliant gardens, themed topiaries, a rock concert series, and so much more.
You can check out our complete guide to the Epcot International Flower and Garden Festival 2022 HERE. One of my favorite things to enjoy is sampling the fare at the outdoor kitchens. While some of the food is disappointing, some of it is top-notch!
Northern Bloom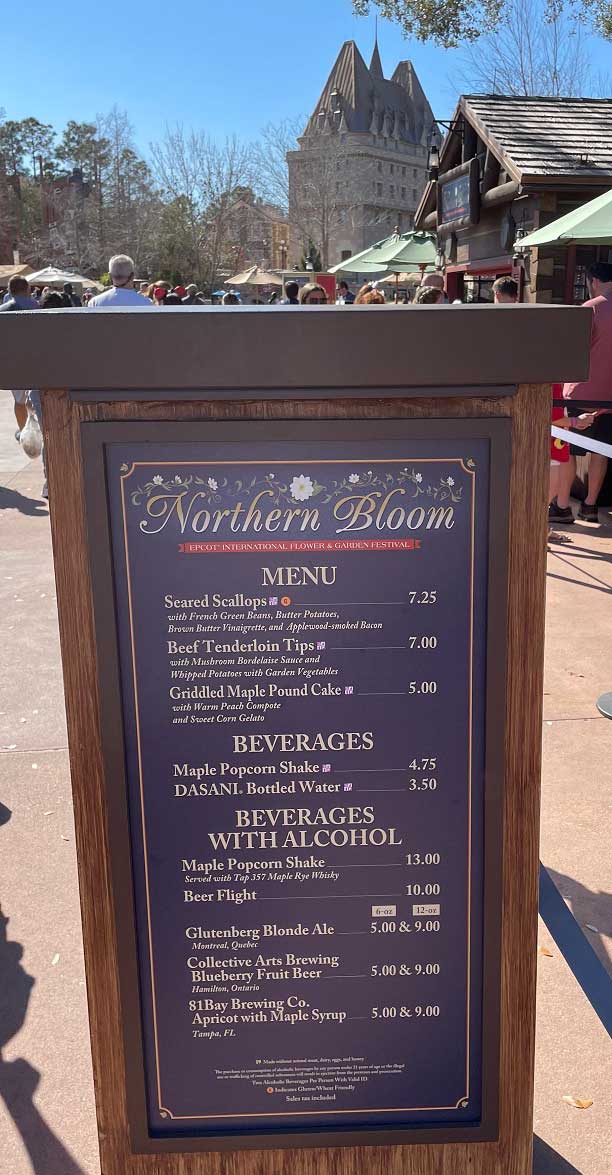 Unfortunately, Northern Bloom was one of this year's worst Outdoor Kitchens. People who love Walt Disney World Festivals associate Canada with being a wildly popular stop for food, particularly during Epcot International Food & Wine Festival.
But this was not so for Flower & Garden 2022. Canada was more of a Cana-don't. Jordyn and I (Katie) tried one of everything together and didn't like much of anything with one yummy exception. Here is the rundown of our picks and pans.
Seared Scallops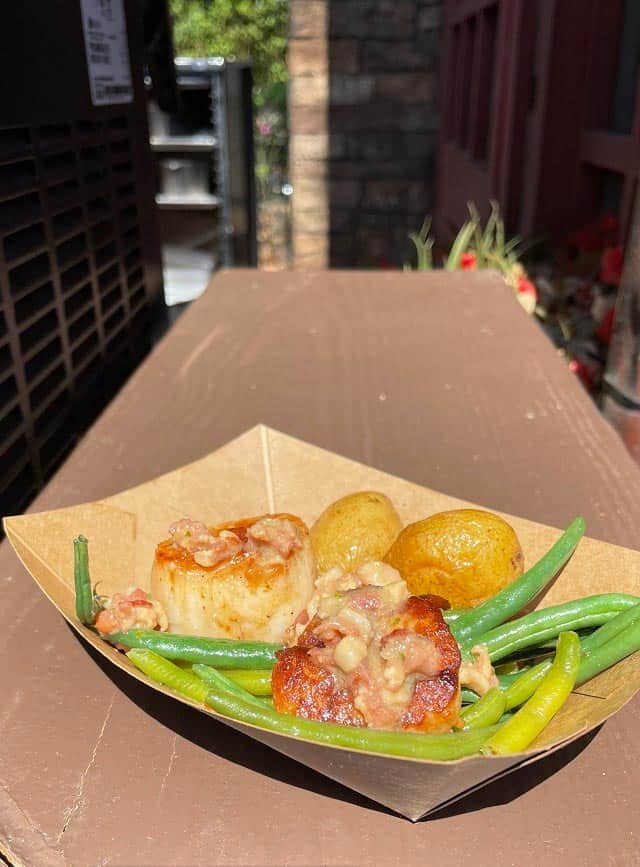 I generally love scallops, so I was excited to visit Canada. This year, Northern Bloom is offering Seared Scallops with French green beans, butter potatoes, brown butter vinaigrette, and apple-wood-smoked bacon.
Perhaps we just got a bad batch, but the scallops did not live up to expectations. They were well cooked with a nice texture. Unfortunately, they were overpowered by excessive amounts of vinegar. Everything tasted like vinegar from the potatoes to the green beans. I have to think someone miscalculated a measurement.
Beef Tenderloin Tips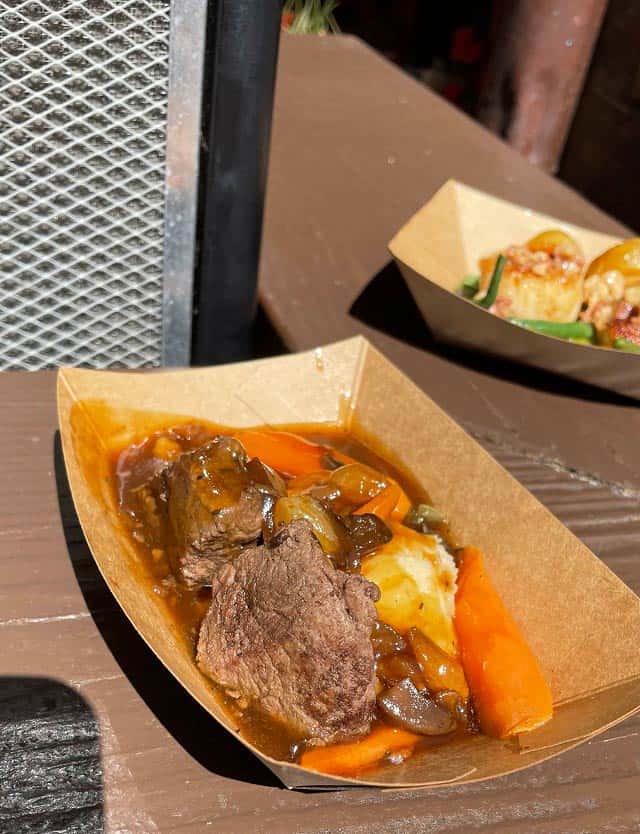 The next item on the menu is Beef Tenderloin Tips. The beef is served with mushroom bordelaise sauce and whipped potatoes with garden vegetables.
The major problem with the beef tenderloin is that it was not tender. The word "tender" is literally in the word "tenderloin," but this particular beef was quite the opposite. It was tough and dry like an overcooked pot roast. In fact, it was too tough for me to chew.
The mushrooms and carrots were not bad. However, we did find the bordelaise to be overly salty like a packet of brown gravy mix.
It is too bad really as I hear this dish can be tasty. We might have had bad luck here as well. However, based on this experience, I cannot recommend ordering the Beef Tenderloin Tops.
If you would like some good beef, consider Japan instead. And for a beef alternative, head over to EPCOT Farmers Feast for some of the Festival's best food.
Griddled Maple Pound Cake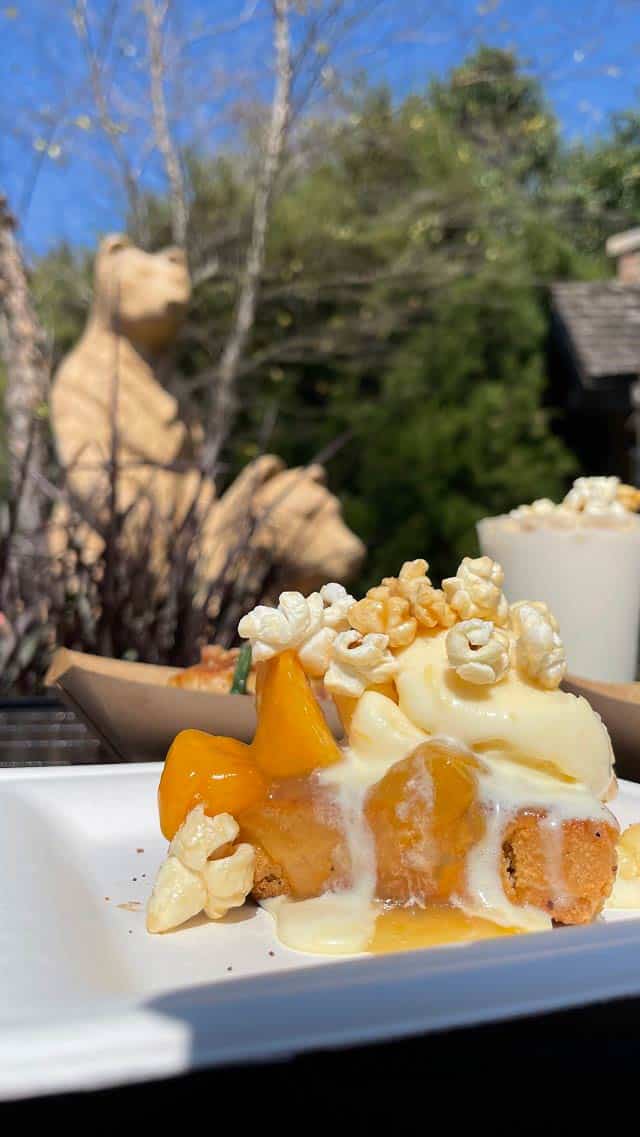 Next up was dessert: Griddled Maple Pound Cake with warm peach compote and sweet corn gelato. I love griddled pound cake, so this was a must-try for me.
Unfortunately, this dessert was a bit of a miss. The griddle cake tasted like nothing, and the texture was very dry. My dining buddy pointed out that it tasted as if someone had forgotten an ingredient.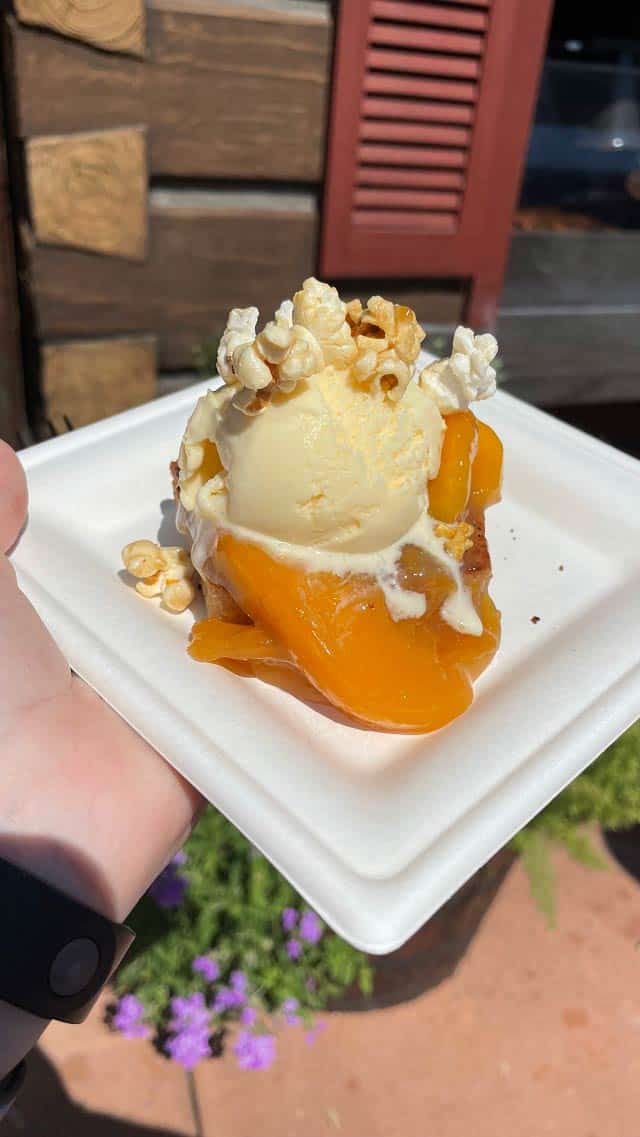 On the bright side, the corn gelato, peaches, and maple popcorn topping portion of the dessert was delicious! I would have eaten the gelato and peaches as a sundae. In fact, I wonder if they would prepare it for me that way if I asked.
Maple Popcorn Shake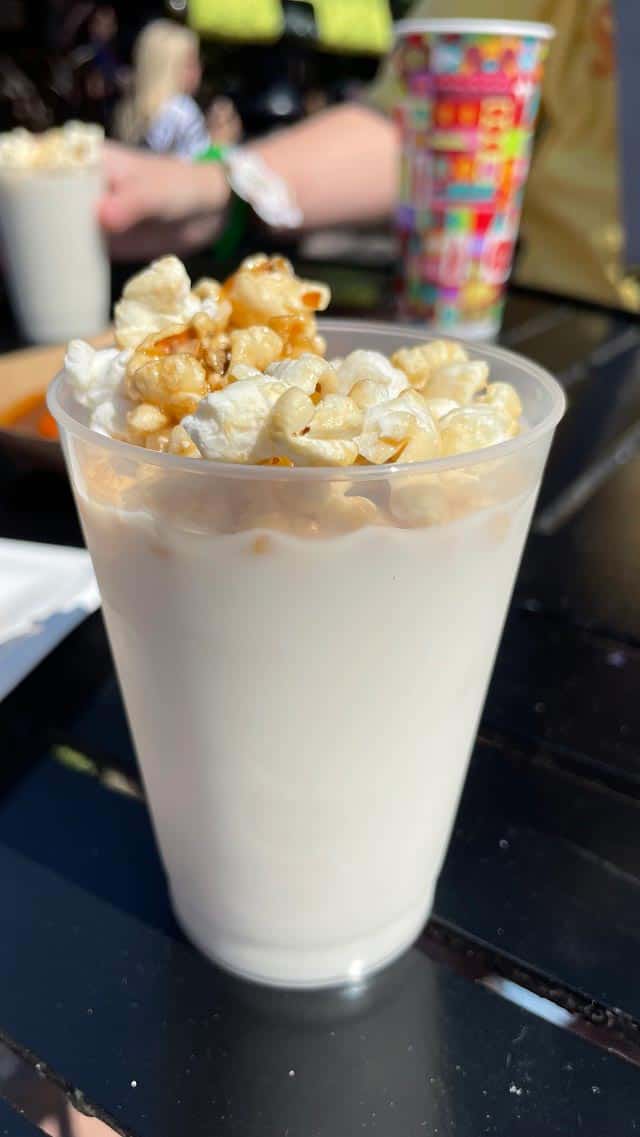 The Maple Popcorn Shake was the highlight of Northern Bloom. It was a happy bright spot and a delicious treat.
The shake was buttery and creamy. The maple flavor was nice and subtle and not overpowering at all. Finally, the popcorn added a nice textural contrast that enhanced the overall experience instead of feeling like an afterthought.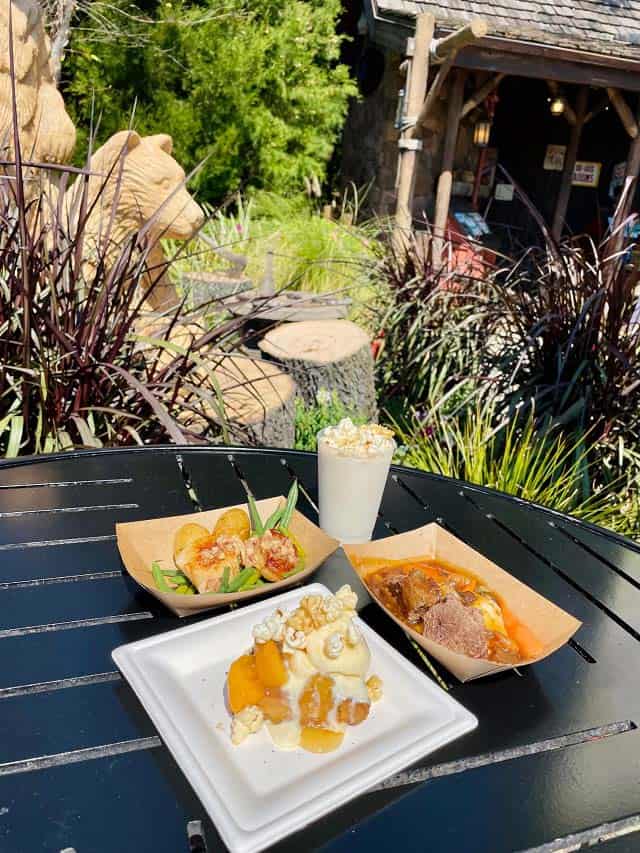 While everything else we tried was off-balance in terms of flavor, this drink tasted perfectly and intentionally measured. I would not hesitate to try it again. Not only was it the highlight of Northern Bloom, but it was also one of the Festival's best non-alcoholic drinks!
Final Thoughts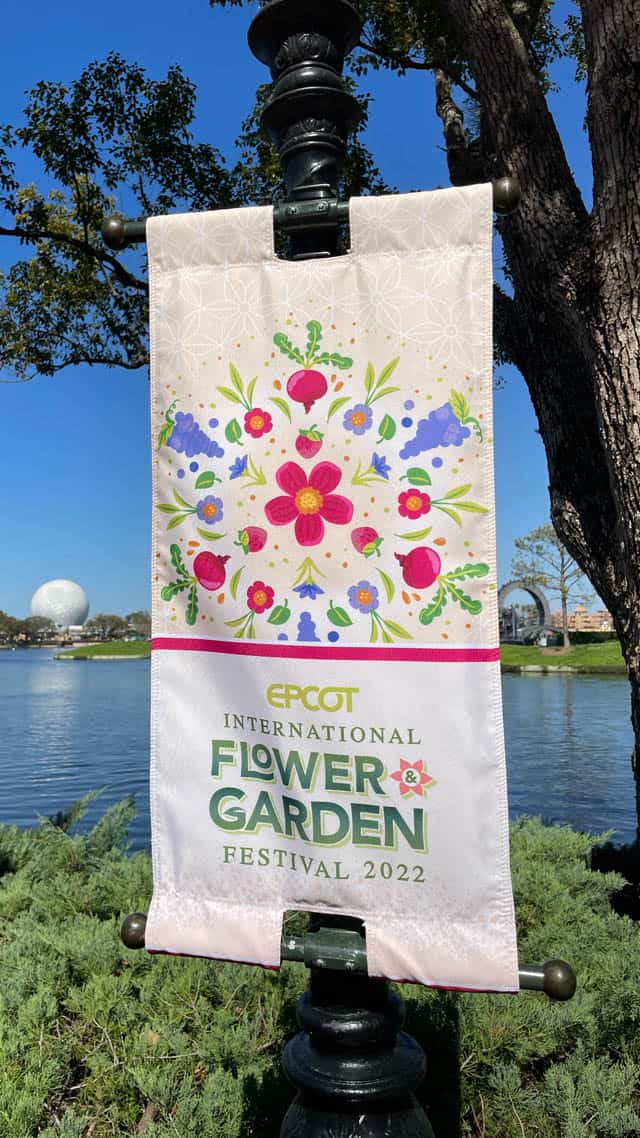 Northern Bloom was a surprising miss for the most part. If you are looking to eat the good stuff, there are better places to visit.
However, it is always possible for a place to have a bad day. Hopefully, this was a one-off situation for Northern Bloom.
Have you had a chance to try Northern Bloom this year? Did you get a better batch of food than we did? Is it worth giving the dishes a second chance? Let us know in the comments or join our friendly crew to continue the conversation on Facebook.