At Epcot's Germany Pavilion, there's a party going on! So many fun shops and restaurants are here. Check out all the details in our guide.
Locating Germany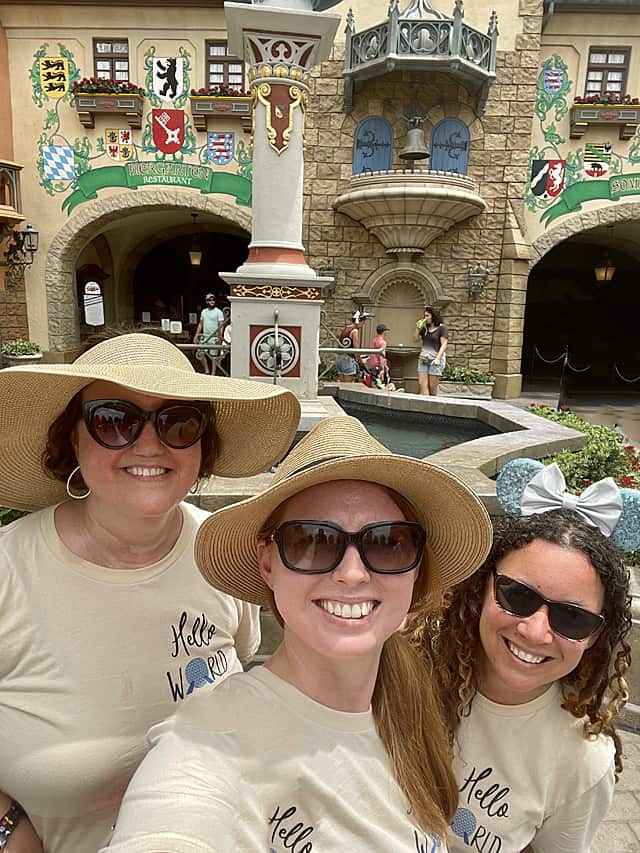 Whether you're a first time visitor or a frequent visitor to Disney World, Epcot has so much to explore! The Germany Pavilion is located between the China and Italy Pavilions. This pavilion has so many unique shops and dining experiences it may take a few visits to appreciate it.
Hopefully this guide helps you experience everything it has to offer.
Overview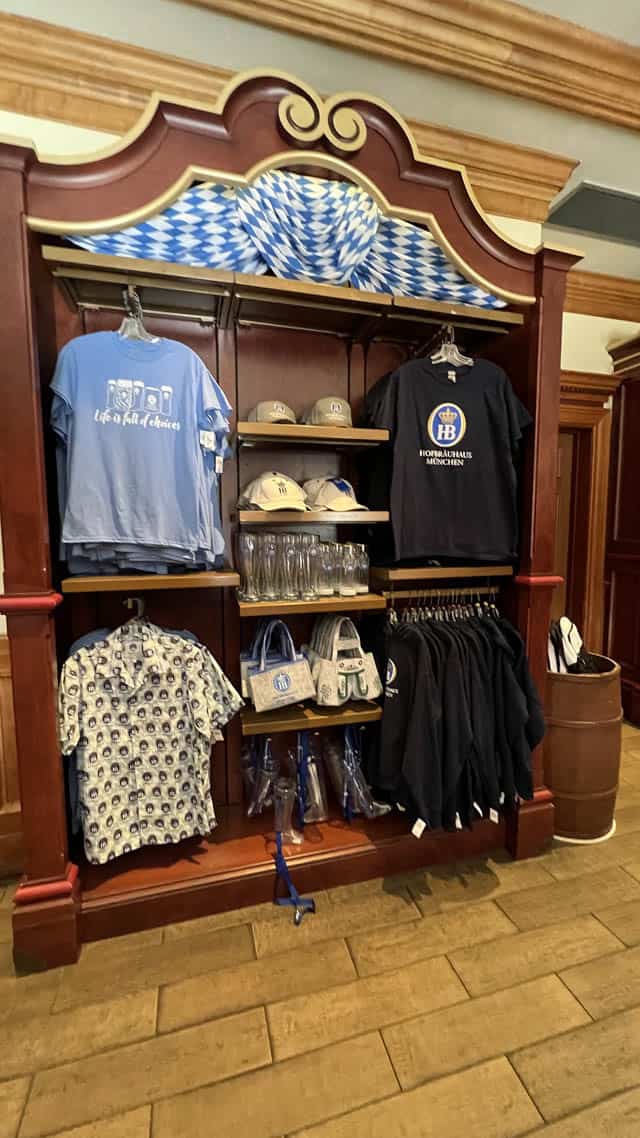 The architecture found in Germany Pavilion contains a mix of styles from various German regions. From quaint wooden cottages to a replica of a medieval castle, all the shops face a spacious Platz, or town square. In the center of the square, look for the cool clock tower. Located in the back of the pavilion you will find Biergarten Restaurant.
The German-influenced colorful designs, statues, bells and architecture seem to illuminate like a page from a fairytale storybook.  Situated in the center is a statue of the Patron Saint of Soldiers, Saint George modeled after the Saint George statue located in Rothenburg, Germany.
Dining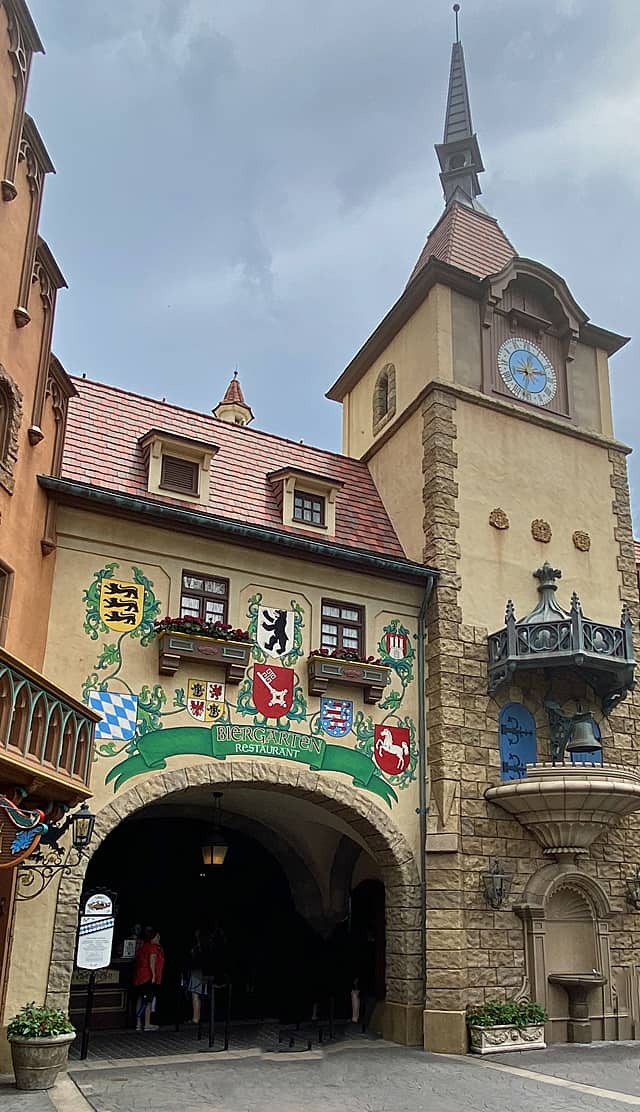 Whether you're looking for table service, quick service, or just want to grab a snack, the Germany pavilion has you covered! Check out all of the dining choices below.
Biergarten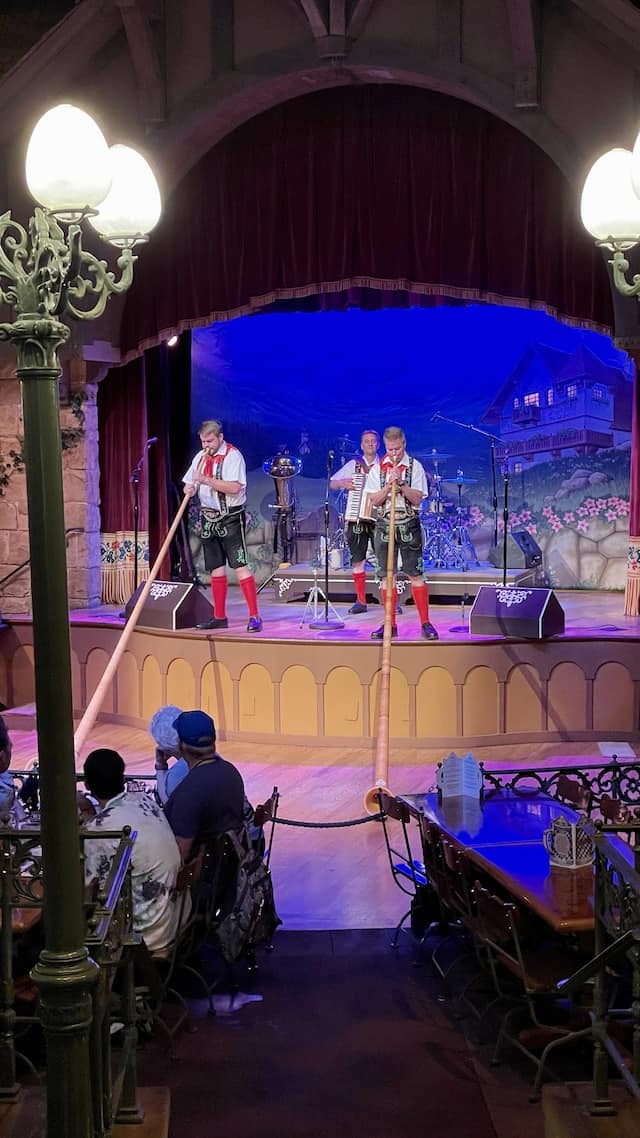 At Biergarten Restaurant, Oktoberfest is celebrated all year long with authentic German cuisine and lively entertainment. Here, the pretzel rolls are very popular. Next, servers bring out assorted salads shown below. For a brief time, Biergarten was served family-style. However, it is back to buffet offerings.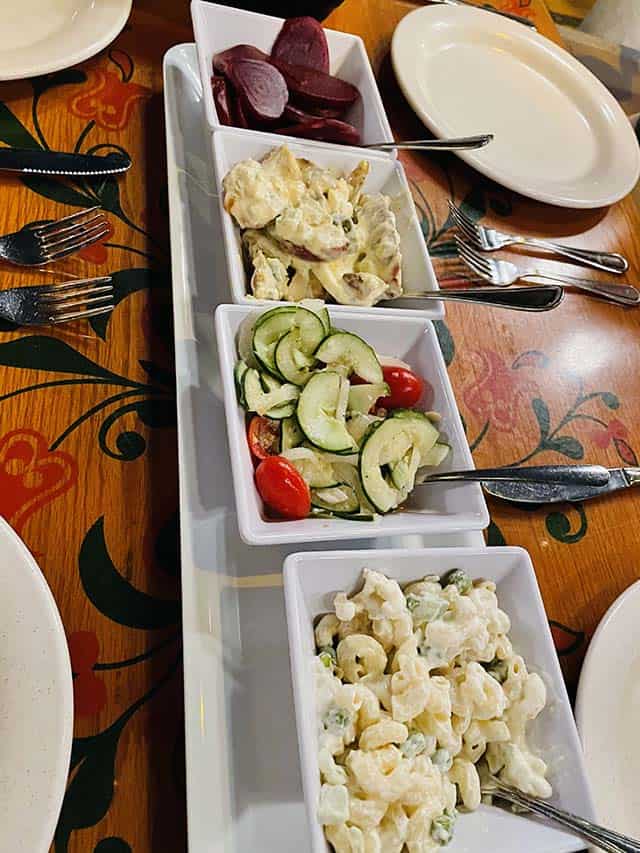 If you're a meat and potatoes person, you will probably enjoy Biergarten. Also, Biergarten is one of the table service dining package options for festival concerts guaranteed seating.
Bier Stand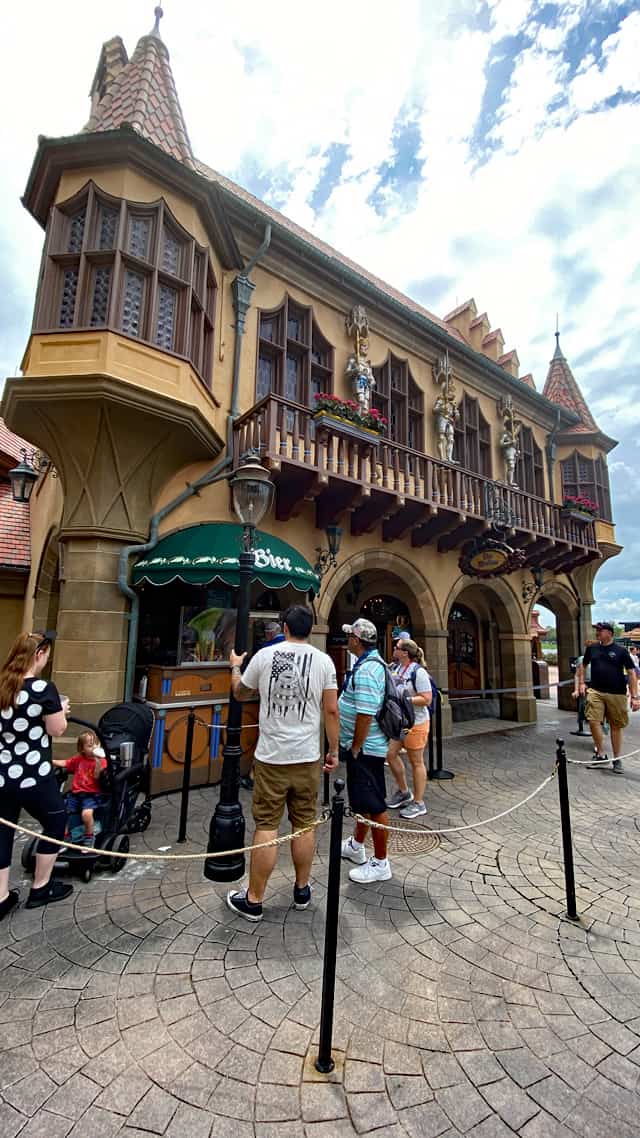 As the name implies, this walk-up window serves German beers. In fact, at every single dining location guests will find German beer and/or wines. Germany is a favorite drinking spot for guests. Also, keep this in mind on weekend evenings as crowds increase at this pavilion.
Karamell-Küche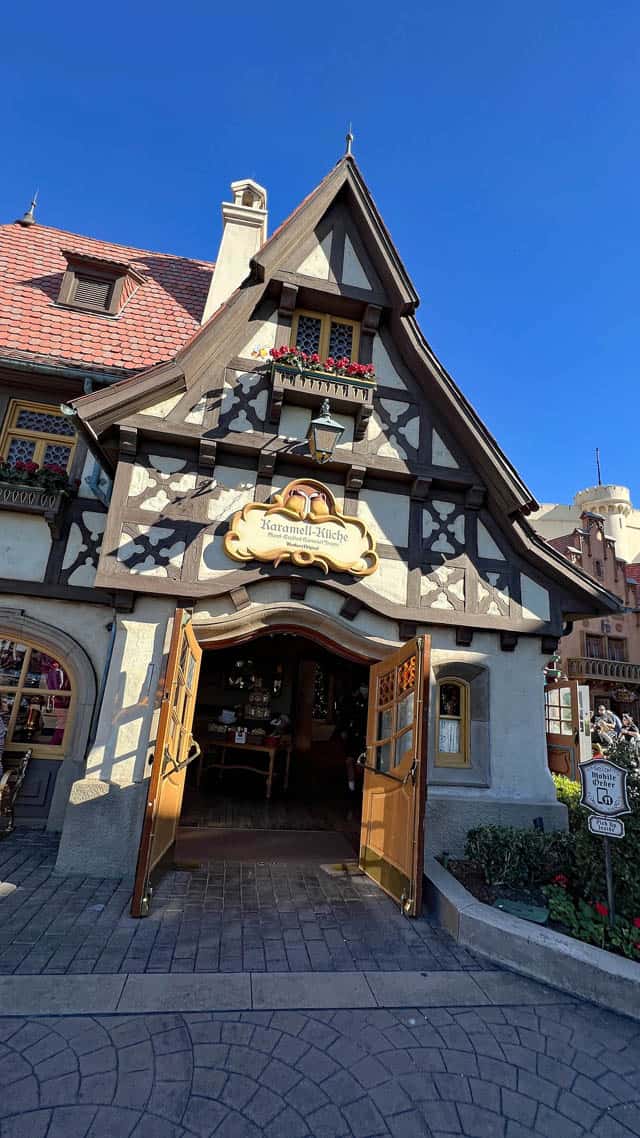 Karamell-Küche is filled with delicious caramel-themed treats. My favorite is the freshly made caramel popcorn. When I arrived, Cast Members just finished making a fresh batch. As a result, the entire shop was filled with the sweet scent of caramel! It's my favorite popcorn in all of Disney. Have you tried it before? If so, please let us know your thoughts.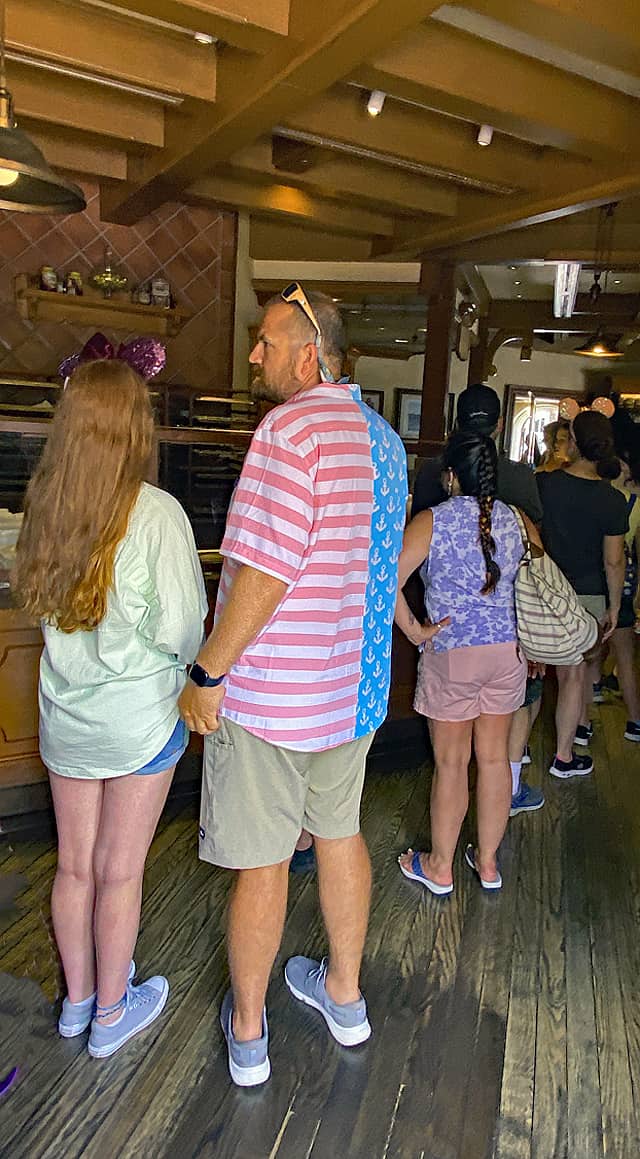 The shop also carries pre-packaged popcorn that uses Werther's Original Signature Caramel and house made chocolates and other assorted candies and sweet treats. The turtle candies here are amazing too!
Sommerfest
Snack on delicacies at this walk-up eatery at World Showcase. Here, you'll find bratwurst with sauerkraut, jumbo pretzels, German beer and wine. It's tucked away in the back of the pavilion close to Biergarten.
Trinken Beer Stand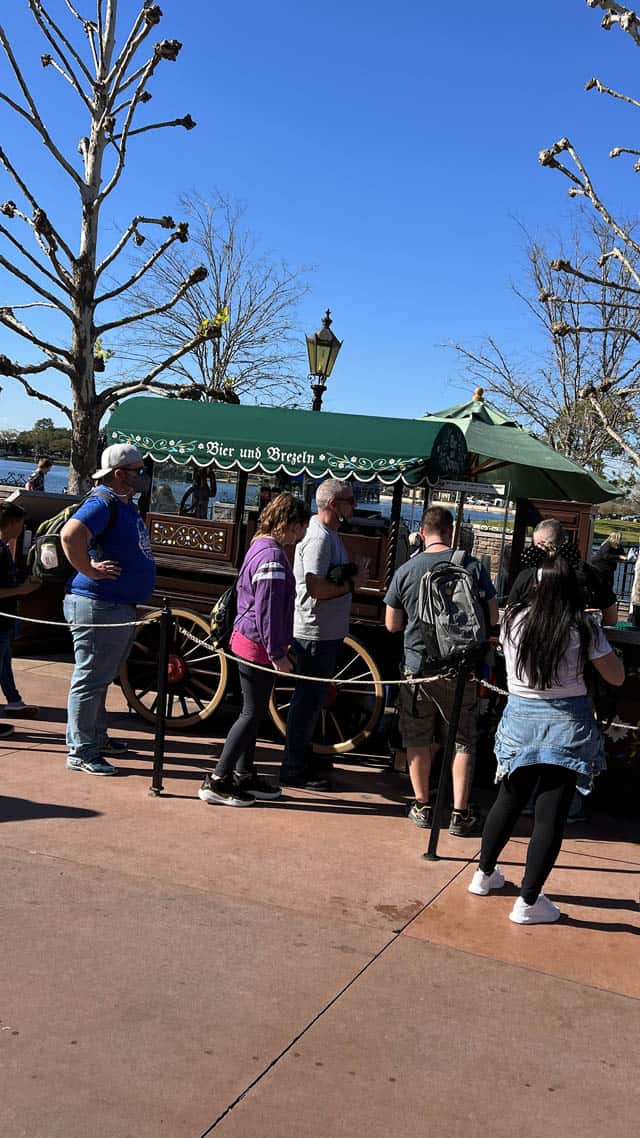 If you're walking by Germany on the main World Showcase Lagoon path, be sure to be on the lookout for this cart. They serve German pretzels and beer. It was much better than the standard Disney pretzel. Not only that, but it's so big you'll have plenty to share with your group. Although sadly there's no beer cheese offered, the pretzel went well with the Gulden's spicy mustard found here.
Weinkeller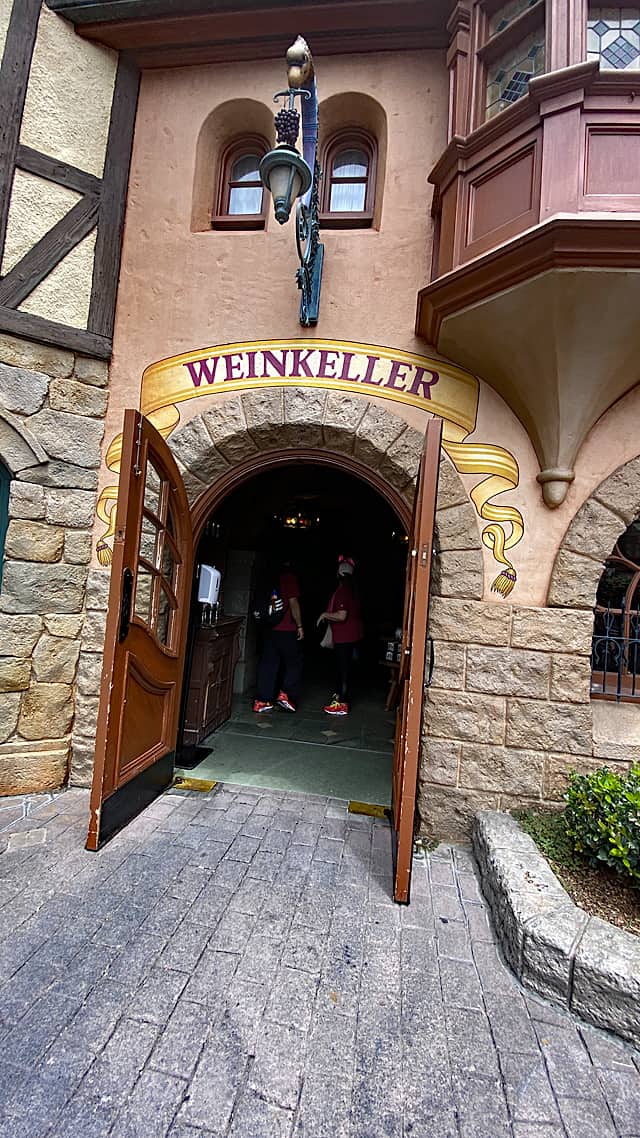 Inside Weinkeller, guests discover a large selection of beer and wine bottles available for purchase. Also, theming in this quaint location is marvelous. You get the feeling that you've stepped into a wine cellar.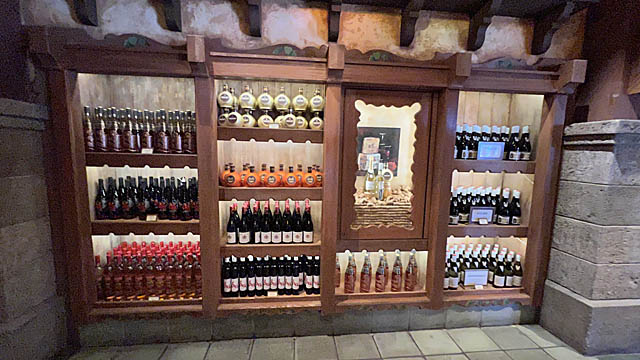 In addition to purchasing bottles of wine and beer, there's also a walk-up window. Guests can purchase individual glasses of German beer and wine.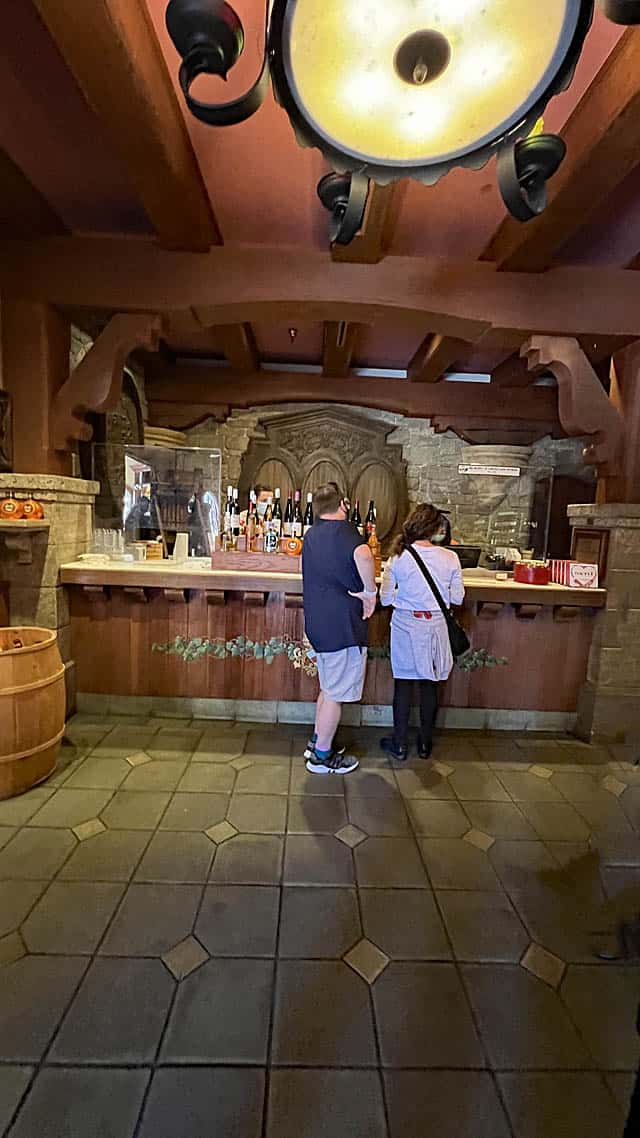 Attractions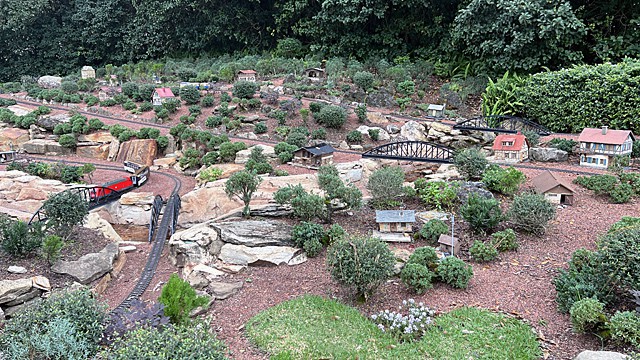 Although there is no ride at the Germany pavilion, there's still plenty of things to experience. Check out all the details below.
Snow White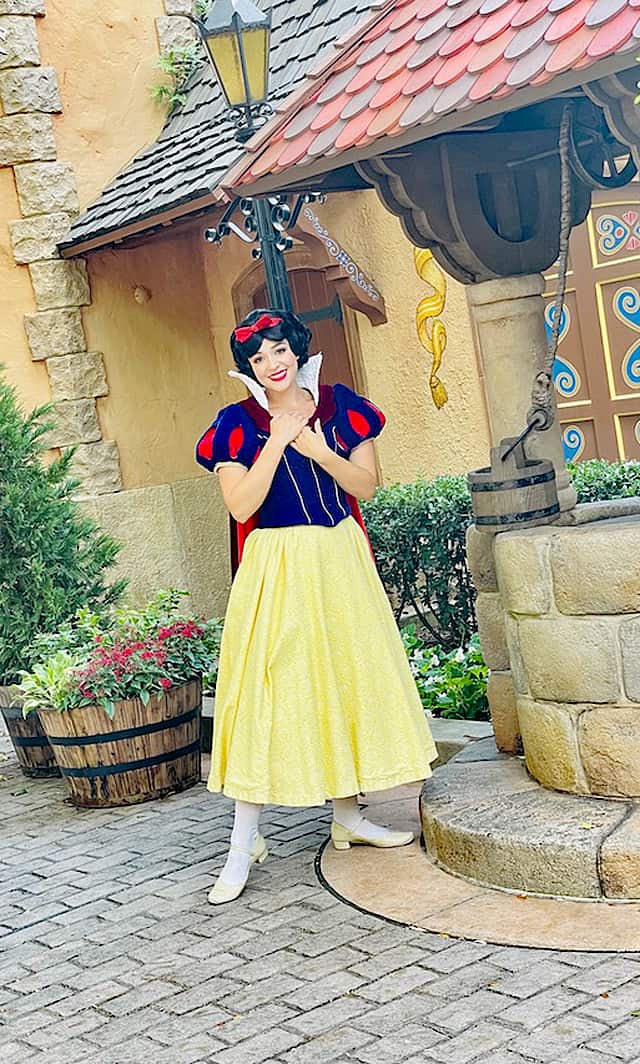 The fairest one of all is delighted to meet new friends at her favorite spot. Look for Snow White at her wishing well. Take a selfie with her and listen to her stories about friendship, kindness, and her prince.
Kidcot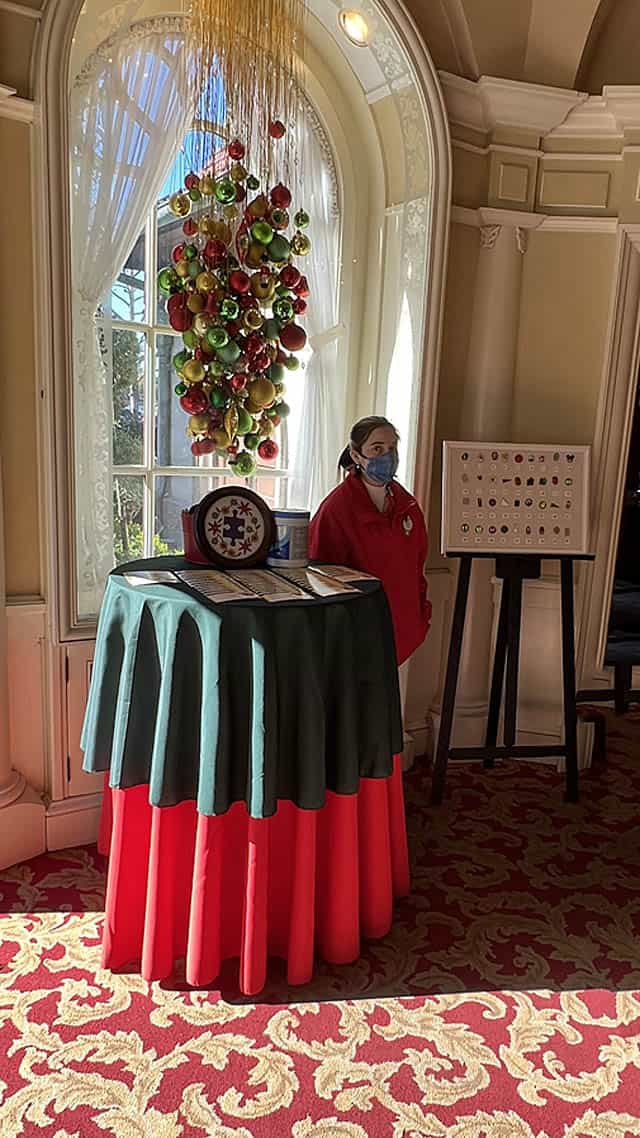 To find the Kidcot area, look inside the Die Weihnachts Ecke shop. Here, children participate in a fun experience collecting activity cards at each country throughout World Showcase. Kids of all ages can pin trade with Cast Members at Kidcot locations too.
Miniature Train Village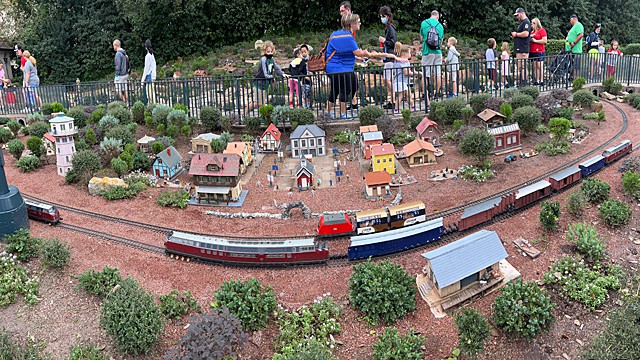 The Miniature Garden Railway is so fun! Watch the train whirl around beautiful "miniature" landscaping, model mid-century Bavarian village accents, and more. Also, during holidays and festivals, you'll see decorations added that matches the event.
Shopping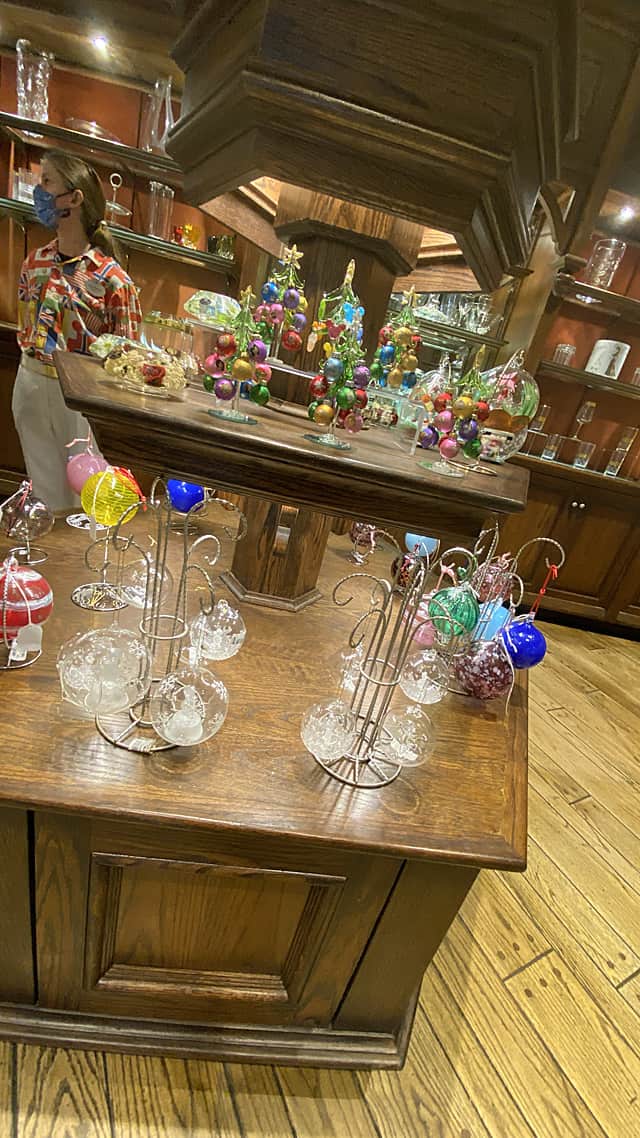 Germany Pavilion has eight different shops. There was no shortage of apparel and other items. Look for graphic tees, Disney ear hats, Tervis tumblers, and collectible steins inspired by the pavilion. In addition, you'll find decorative clocks, Hummel figurines, personalized drinkware, Steiff plush bears, authentic Bavarian style mustard, and lots of Christmas decorations.
Das Kaufhaus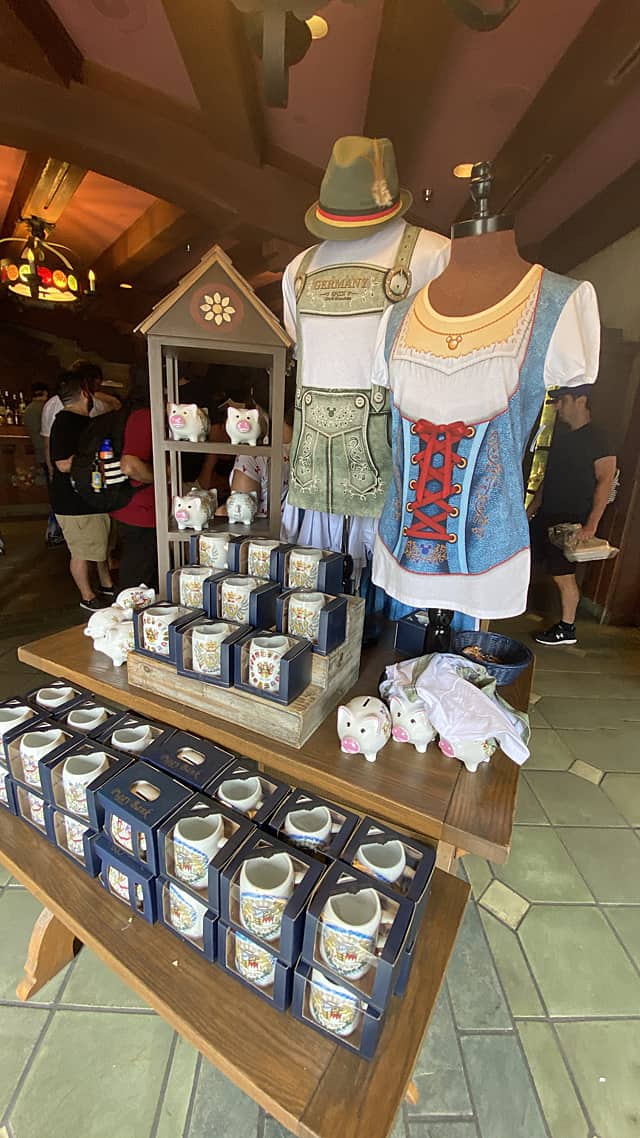 At Das Kaufhaus, look for glassware, soccer apparel and accessories. Don't get caught up too much on which store you're in. Instead, simply start in one location and make your way around the pavilion. Shopping in Germany is so much fun!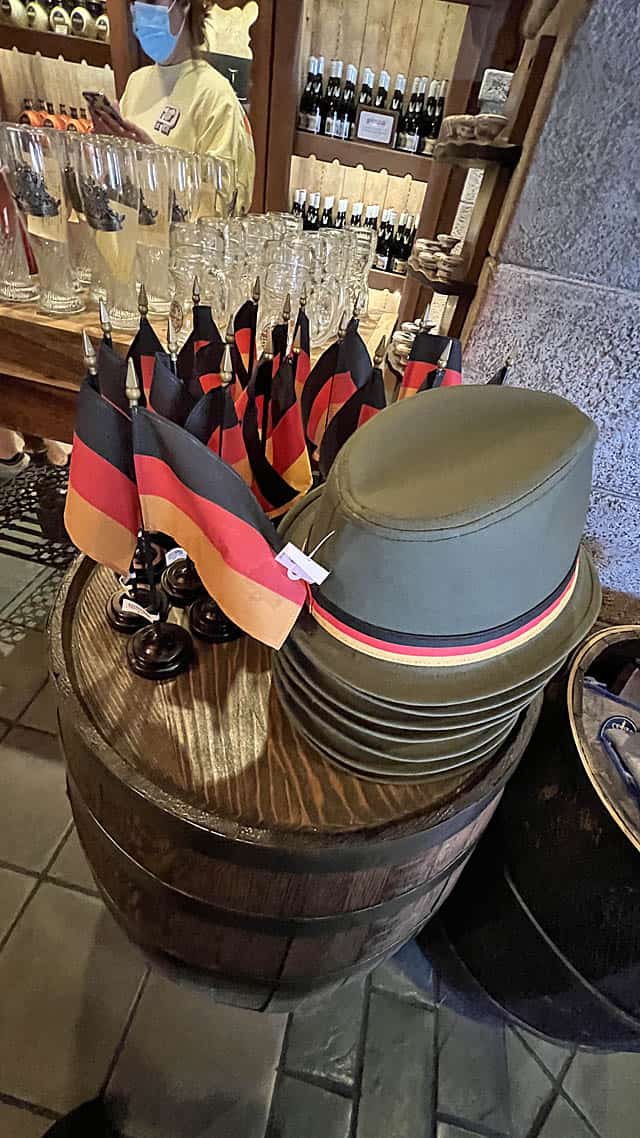 However, this location is temporarily unavailable.
Der Teddybar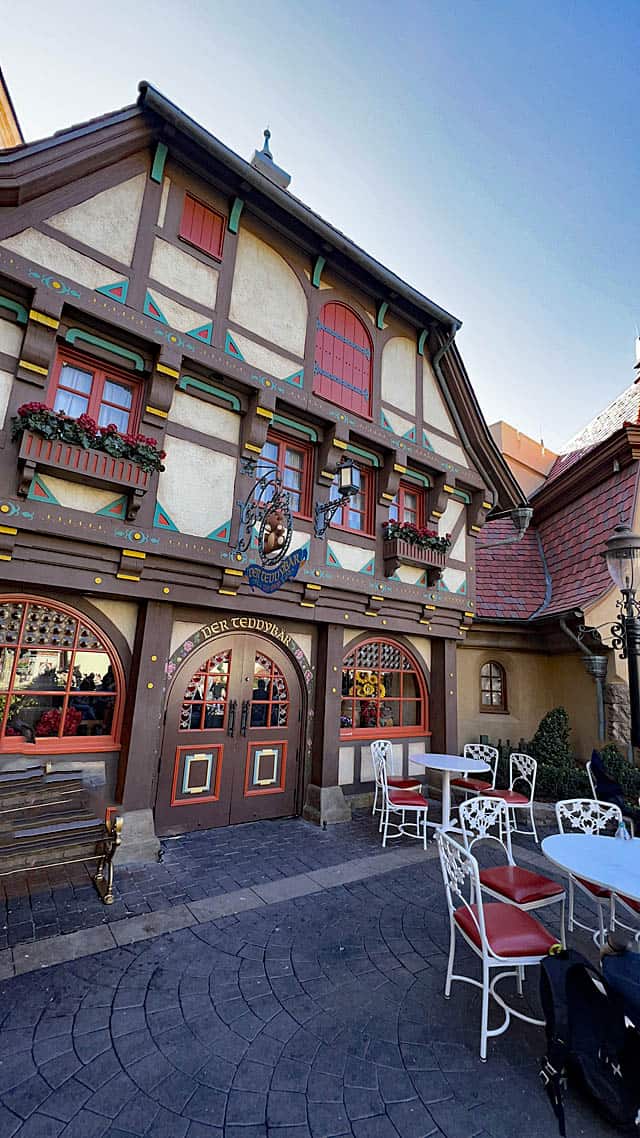 Der Teddybar is such an adorable location and name. I miss shopping here for pins, apparel and accessories. Hopefully it will reopen soon, but as of now, it is temporarily unavailable.
Die Weihnachts Ecke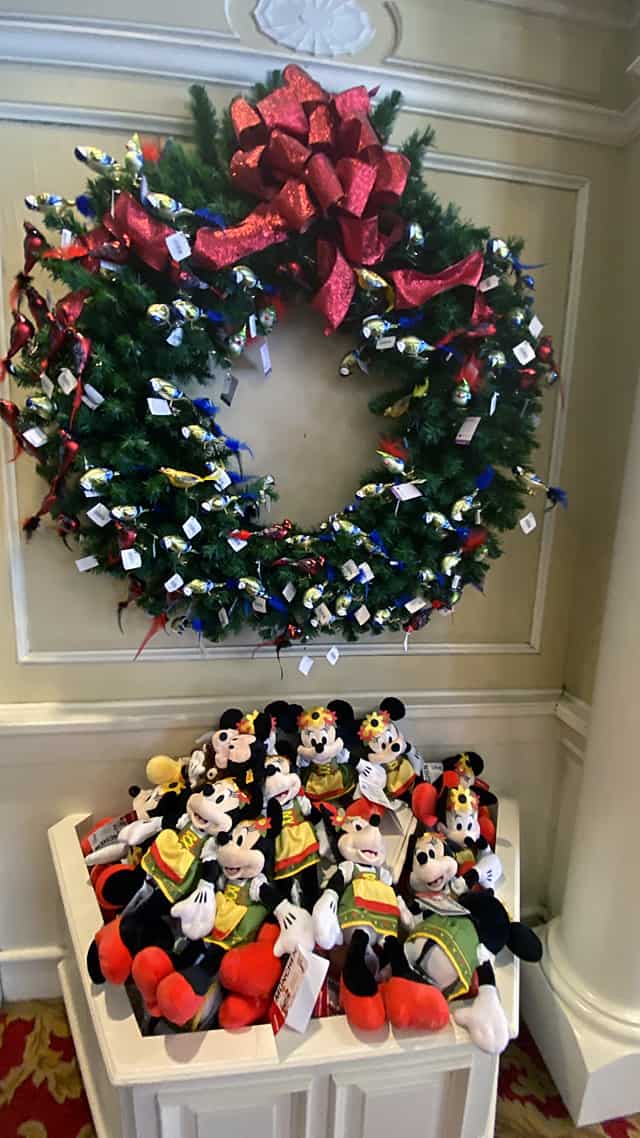 Do you love all things Christmas? If so, this is the store for you! Year-round, shoppers find an assortment of Disney Parks and German-inspired ornaments and other Christmas decorations. Mickey sporting his German attire can only be found here.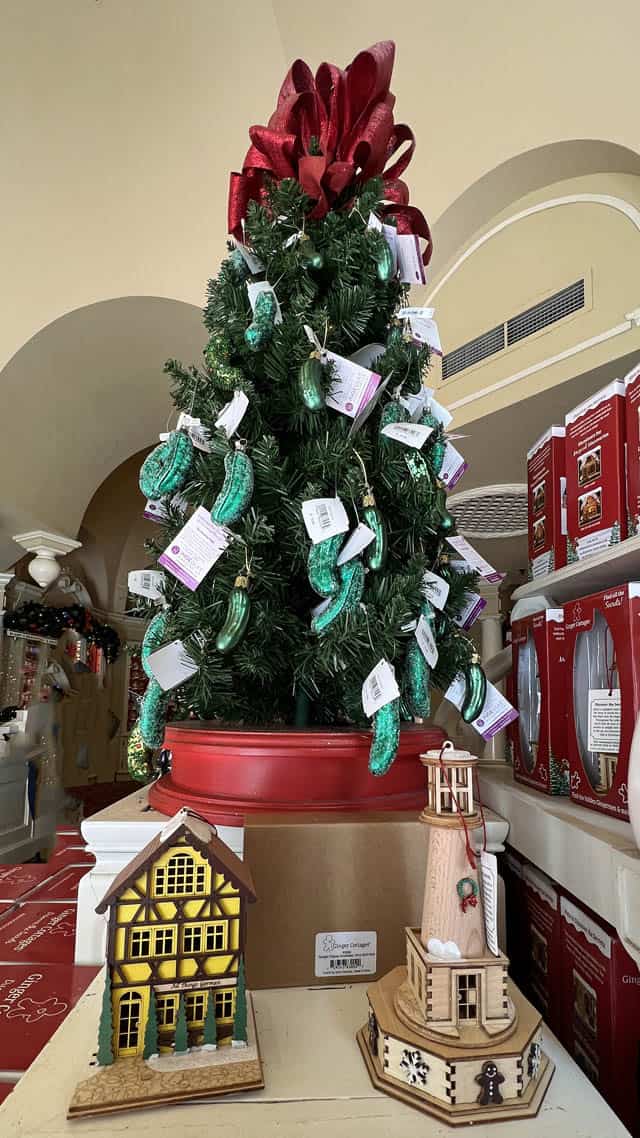 Not only that, but guests will see Christmas trees adorned with the famous pickle ornaments. German tradition says that parents hide a pickle ornament in the Christmas tree. When children see the tree decorated for the first time, they search for this treasured ornament. Whoever finds it receives a special treat.
Glaskunst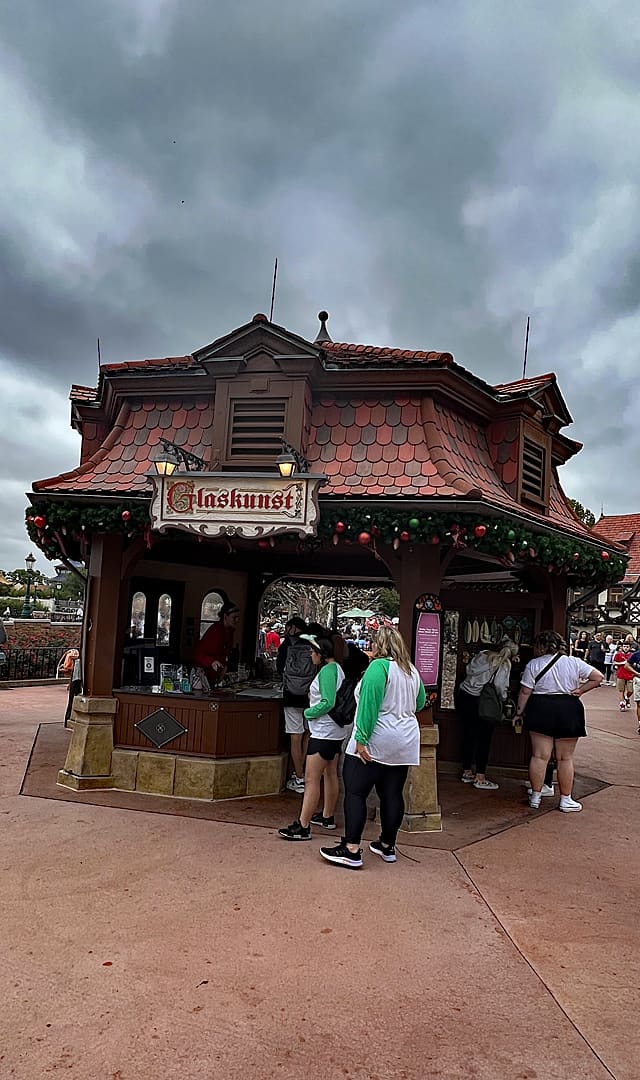 Toast your visit to Germany with a personally engraved stein. Stop by for some of the finest crystal and glassware in all of World Showcase. You may even see a glass blower practicing his craft.
Kunstarbeit in Kristall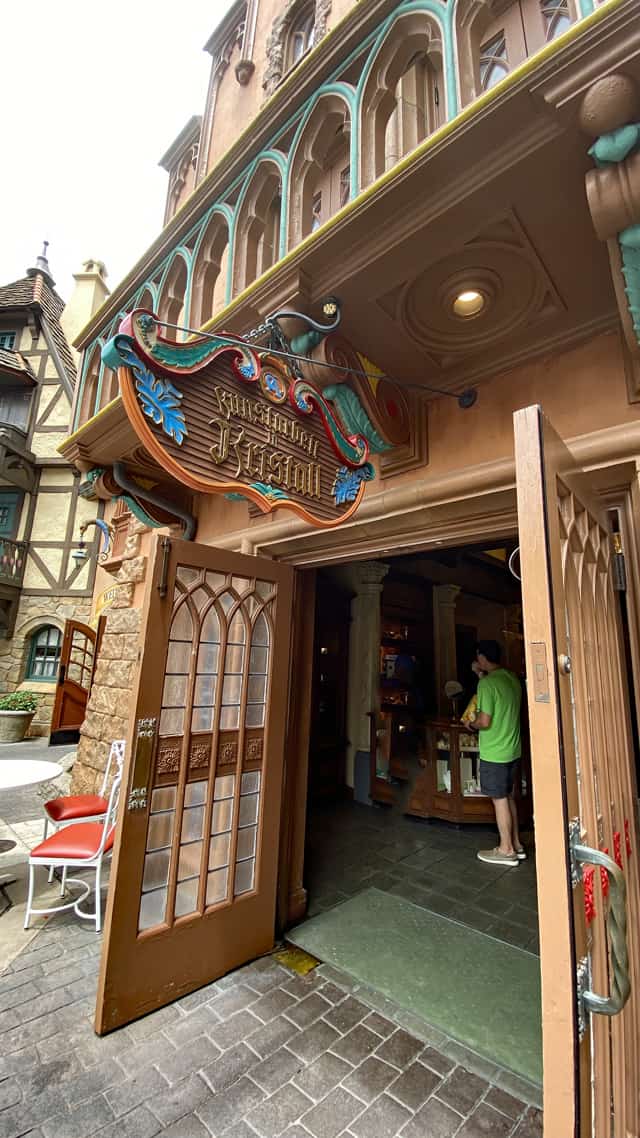 Be careful with your little ones in Kunstarbeit in Kristall because this store has so many fine glass and crystal items.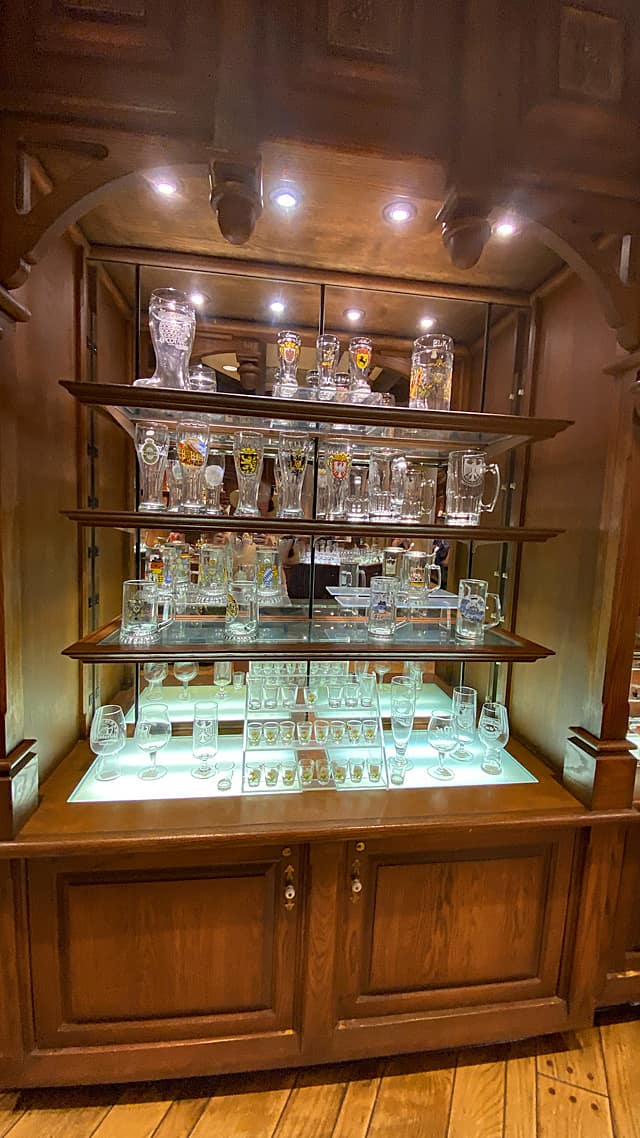 Guests can shop for glass steins and other glassware as well as carefully crafted glass ornaments and other home decor. There's even a glass craftsman inside the store.
Stein Haus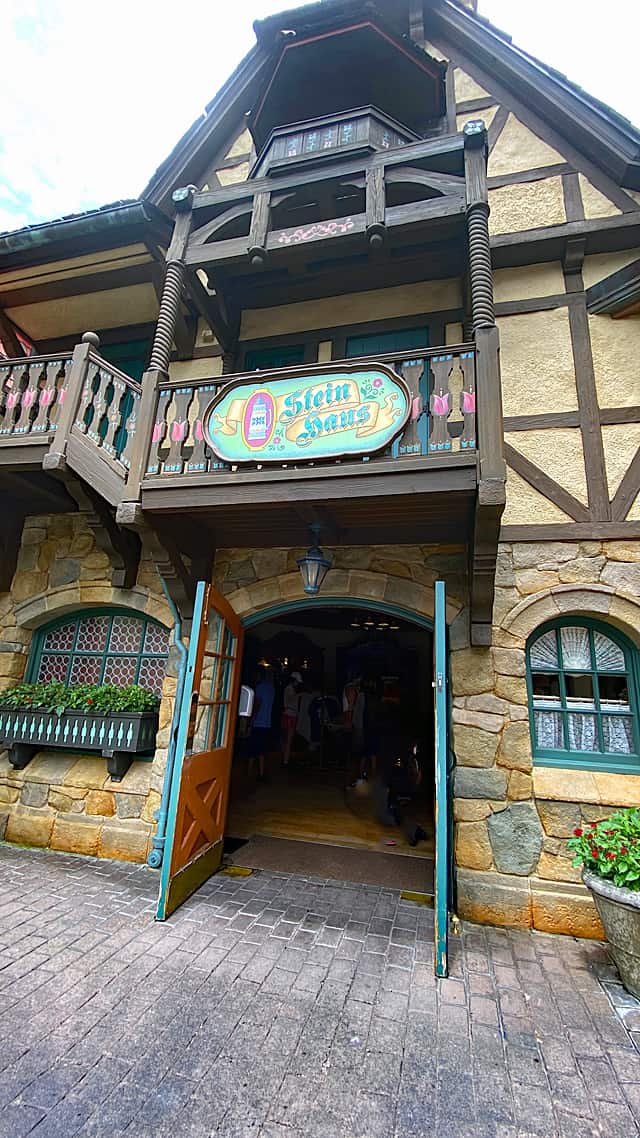 As the name implies, look for gifts, steins, and housewares at Stein Haus. In some of the Germany stores, you'll even find German snacks and candy.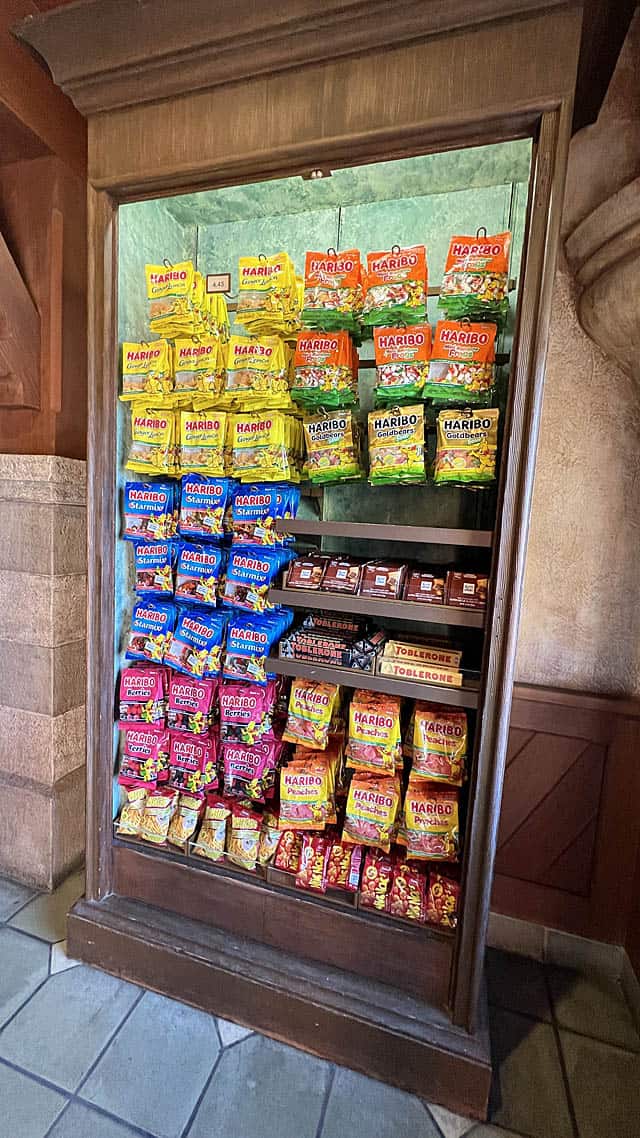 Volkskunst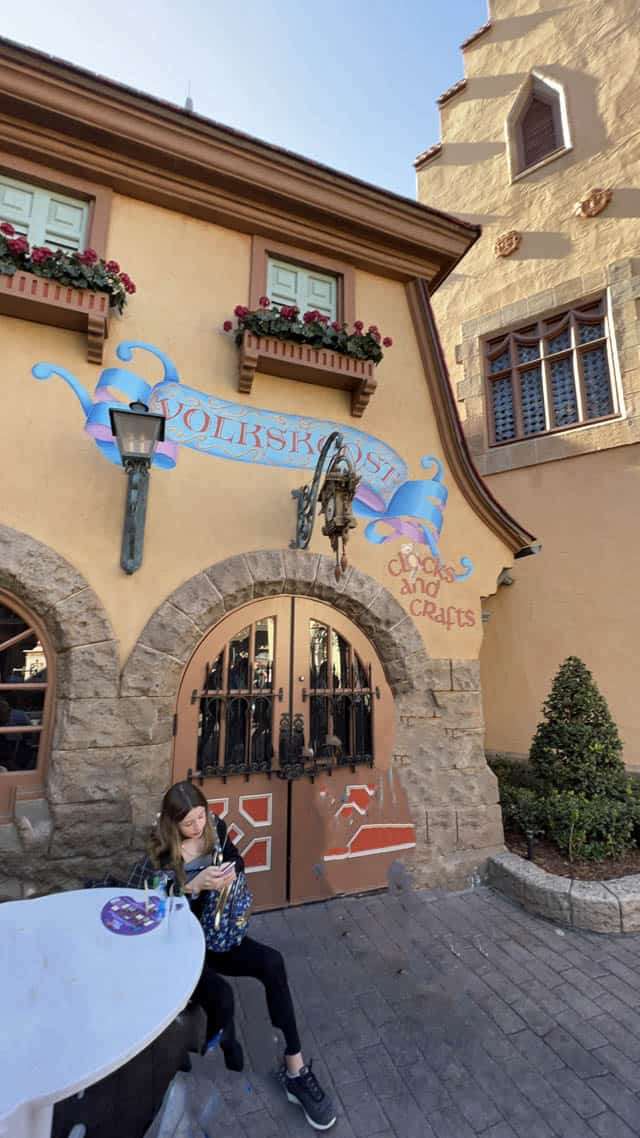 Volkskunst sells authentic German clocks and crafts. Unfortunately, this is another shopping location that is temporarily unavailable.
Festivals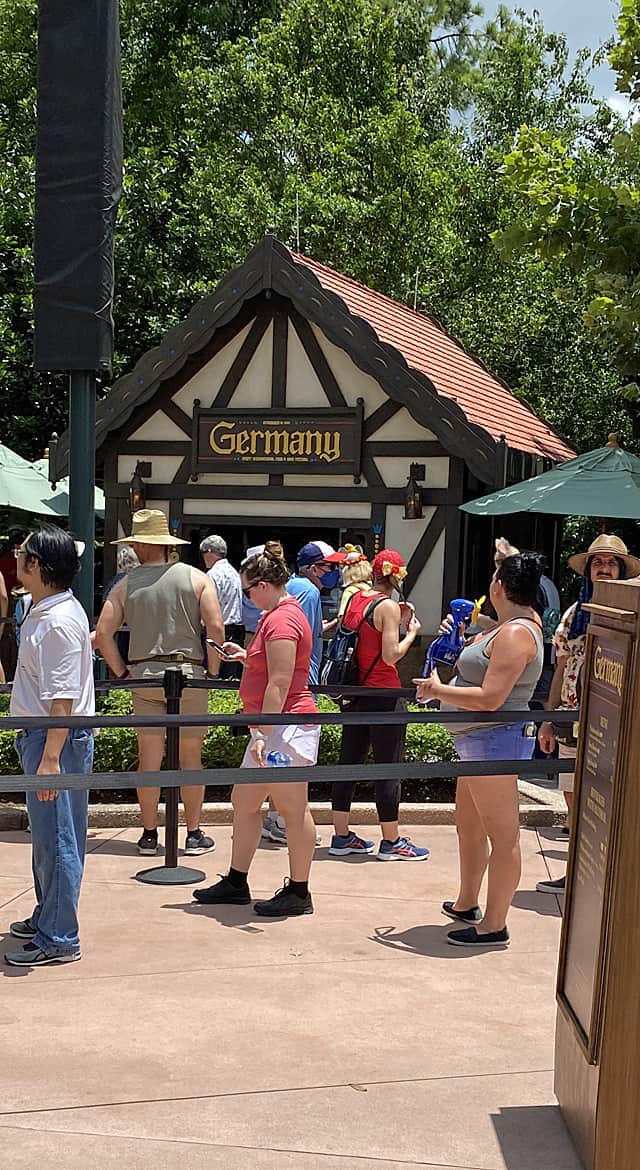 Germany is an extremely popular location for festivals. Not only is the food a hit, but during certain festivals, Epcot also offers entertainment. Be sure to check My Disney Experience and Character Locator for schedules. For more information on Germany storytellers and other holiday traditions, read HERE.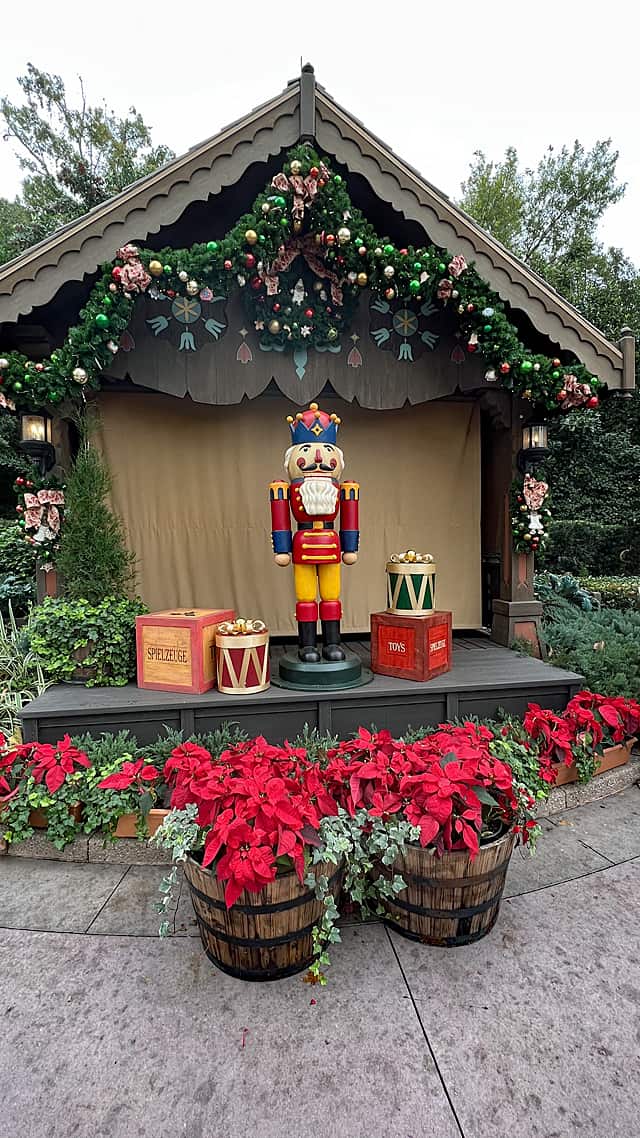 World Showcase Pavilion Guides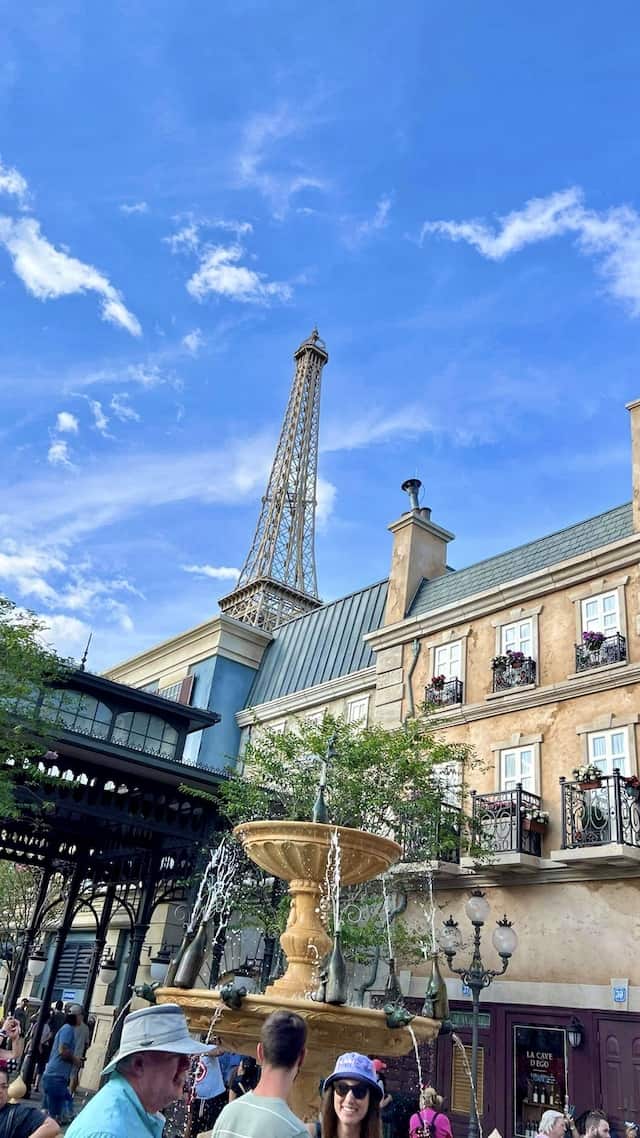 I hope our World Showcase Pavilion Guides spark a desire to explore each one! Check out our other guides below by clicking on the name.
What is your favorite thing about Epcot's Germany Pavilion? What are you looking forward to doing here on your next visit? Please share your thoughts below or on our KtP Facebook group.