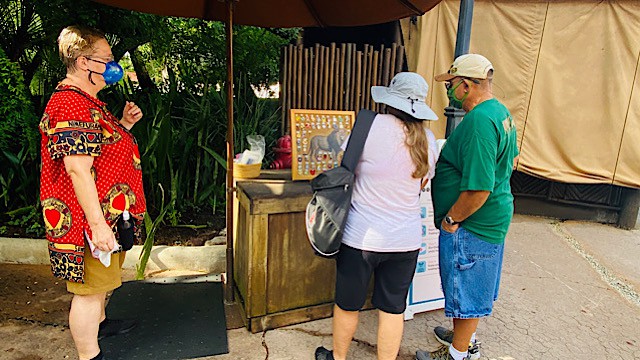 Ever wanted to start pin trading at Disney World? Now is a fantastic time to start! Read Disney's updated procedures to pin trade keeping it safe and fun for all ages.
Pin trading isn't just for kids! I've seen many changes in pin trading over the years, especially since Disney World re-opened.
How To Get Started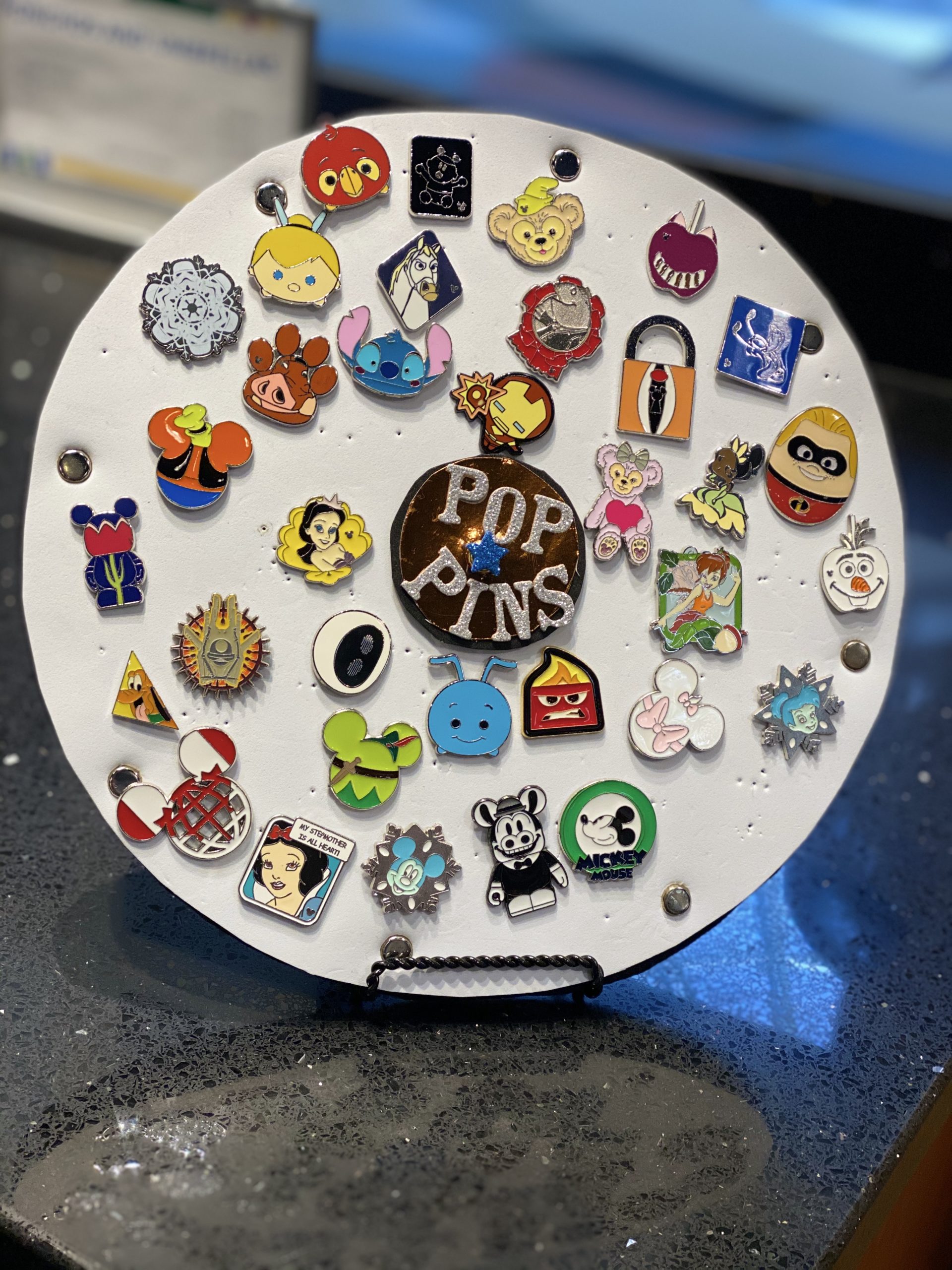 To pin trade, all you need are Disney pins! Disney sells pins and pin set for every occasion! For example, if you're looking for pins based on attractions, characters, or even snacks, Disney's got them!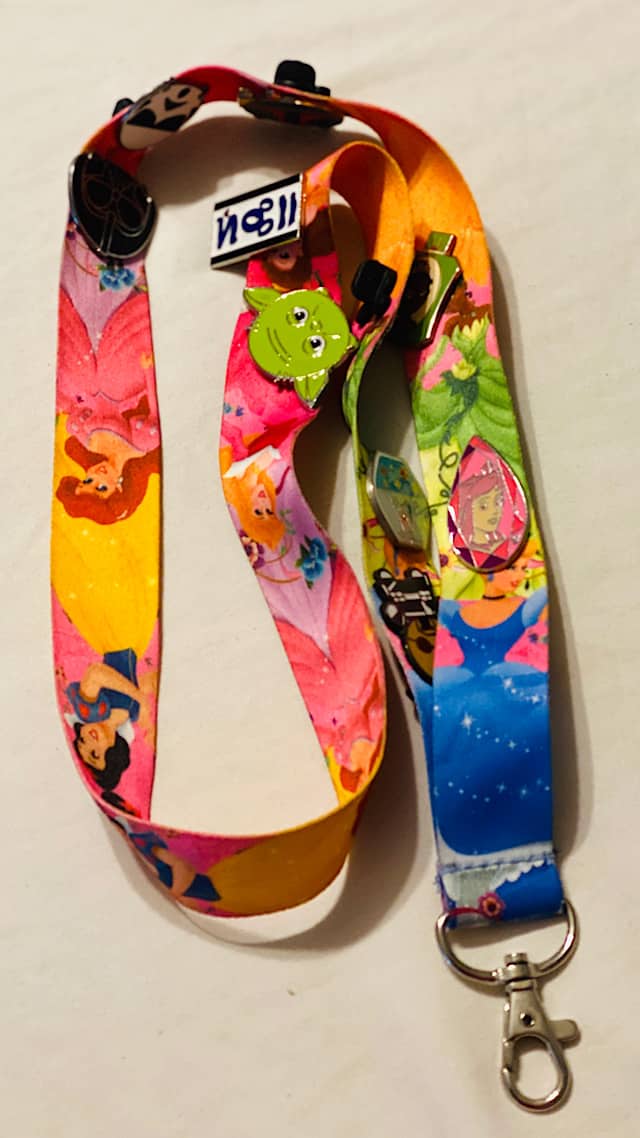 First, individual pins are expensive. Because of this, I recommend buying a Starter Pin set. These sets are the cheapest per pin.
Starter Pin sets are sold throughout Disney theme park stores, Disney Resort shops, and ShopDisney. Also, any store Cast Member will assist with locating starter pin sets. Some of the starter sets come with a lanyard too.
Pin Trading Before COVID-19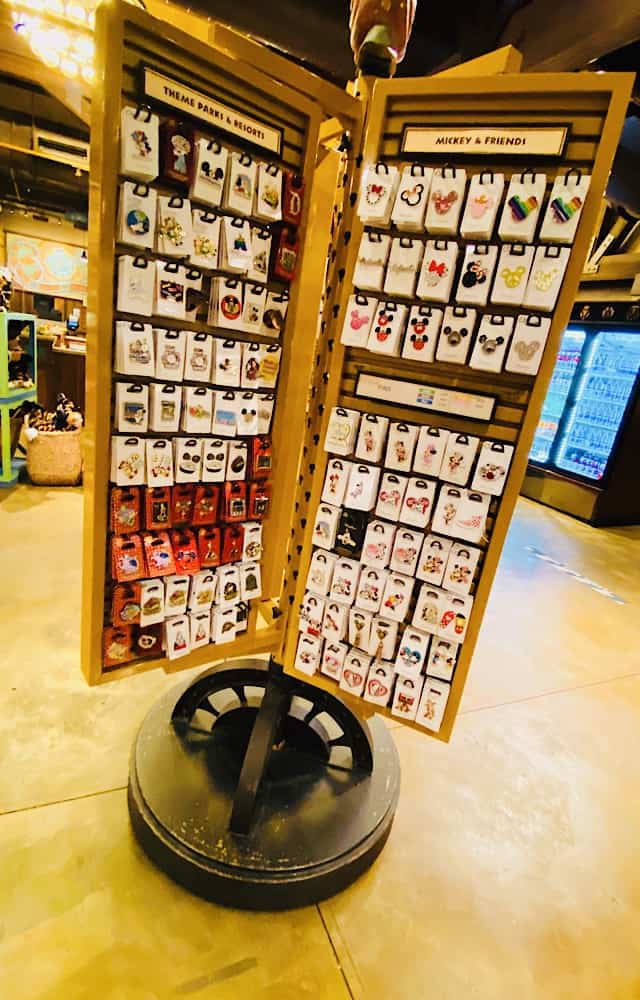 One of my favorite things to do at Disney is interact with each fabulous Cast Member. When pin trading, conversations begin about favorite pins and other Disney experiences. Sometimes Cast Members playfully engage pin traders by asking them trivia questions or have them sing their favorite Disney song to trade.
I miss the close-up interaction with Cast Members – not just in pin trading, but in general. Cast Members also traded "secret" pins they turned around to add in the fun. Guests give a pin without knowing what pin they receive. It is so exciting to get a "magical" pin surprise.
In the past, I loved giving random pins to children at the theme parks. Seeing their faces light up when they receive a pin is priceless.
Open Edition Pins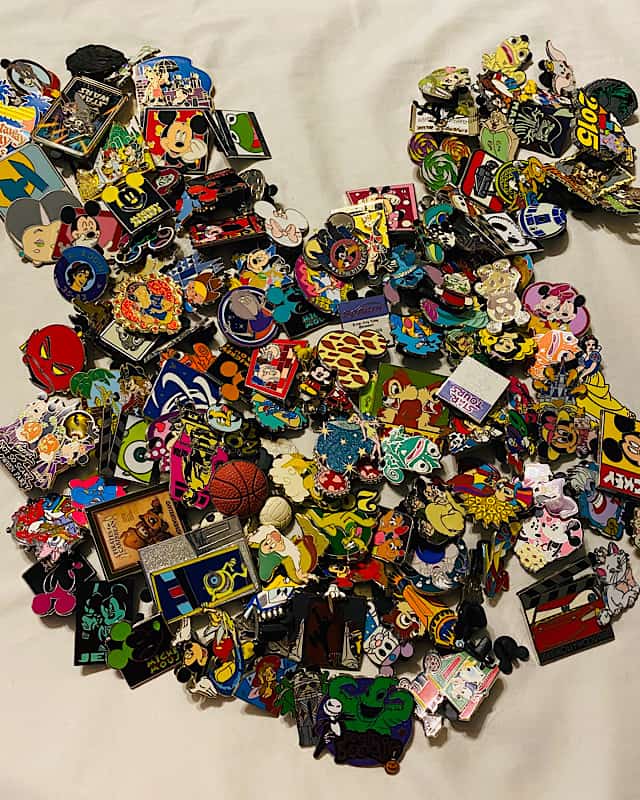 Disney offers a pin or pin set for virtually every occasion, ride, or event at some point. The cheapest pins are open editions which Disney sells for an extended period of time.
Disney sells these pins for the most popular characters, and there is no set time or number for open editions.
Limited Release Pins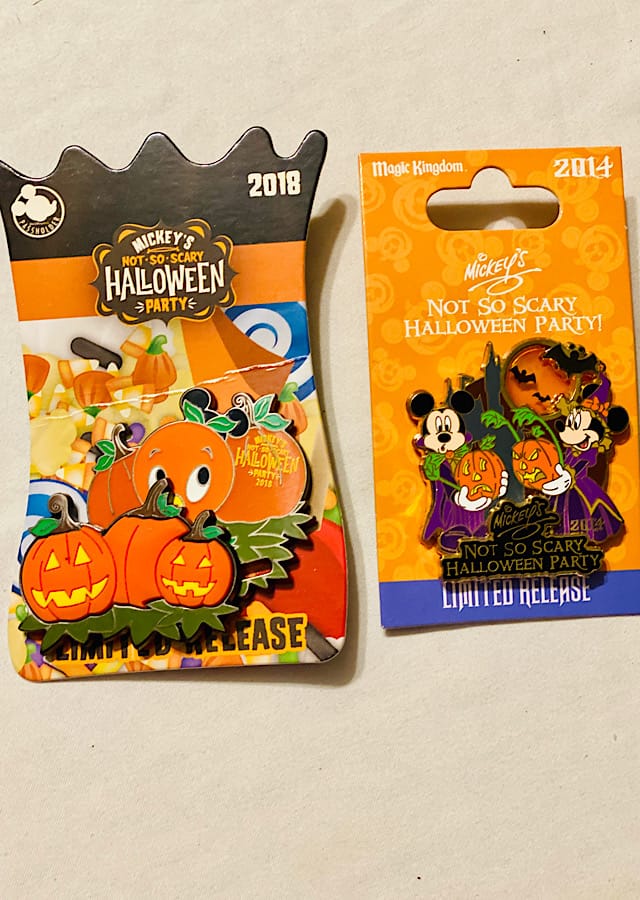 For holidays and special events, Disney releases Limited Release pins. These vary in price based on design and popularity.
Unlike open edition pins, Limited Release pins are produced for a set time period. Once they sell out, they are no longer available. An example of a Limited Release pin I purchased was the Toy Story Land opening day pin. Because the Toy Story movies are some of our very favorite Disney films, we wanted a small token to remember this event.
As a pin collector, not just a pin trader, I recommend keeping these pins when purchased, especially if they remind you of happy memories.
Limited Edition Pins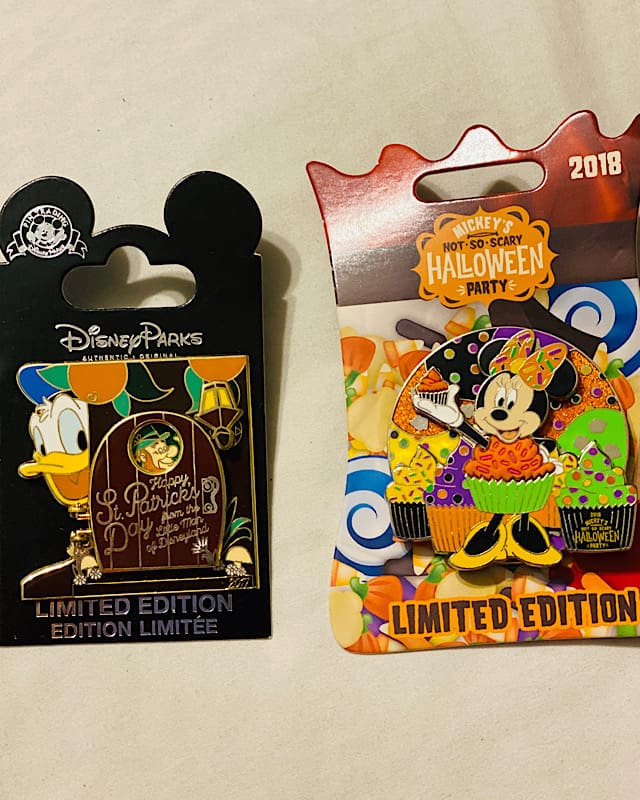 Limited Edition pins are for collecting, not trading. Although they can cost more than other types of pins, this isn't always the case. Limited Edition pins are just that, limited. For these, Disney releases a set number of pins. I've seen numbers range from 100 to several thousand.
For collectors, the smaller the number released, generally, the more valuable it will become over time. You can see the number produced on the back of each pin.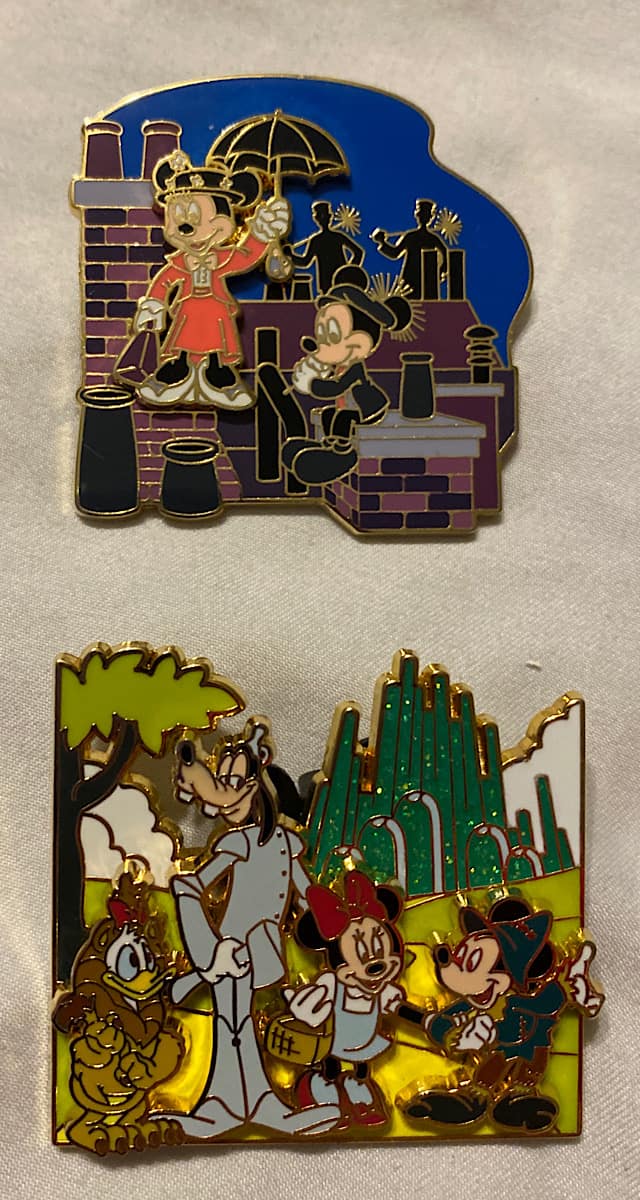 My very favorite Limited Edition pins are from The Great Movie Ride. These are the most adorable pins showing scenes from the ride with my favorite Disney characters. My family was huge fans of The Great Movie Ride so we cherish these keepsakes.
Jumbo Pins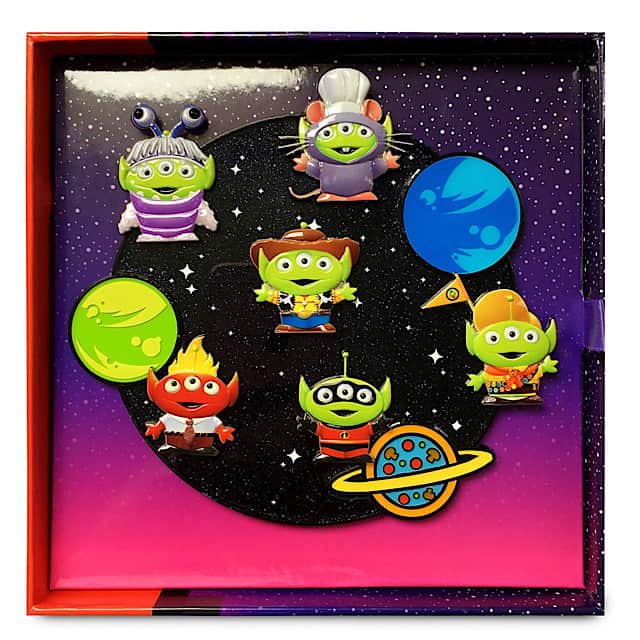 If you've shopped at Disney theme parks, or seen expensive pins online, they're most likely jumbo pins. Obviously, these are much larger than other pin types. In addition to their size, they features superb details and 3-d effects. These are also limited in number, and highly collectible.
Because of their cost, I only own a few of these. Recently, Disney has been offering exclusive jumbo pins to Disney Visa cardholders. These have had an edition number of 1,000, and sell out within minutes.
I was lucky enough to snag the most recent offering, the Toy Story alien jumbo pin. Check out all their adorable little outfits!!
Pin Trading Displays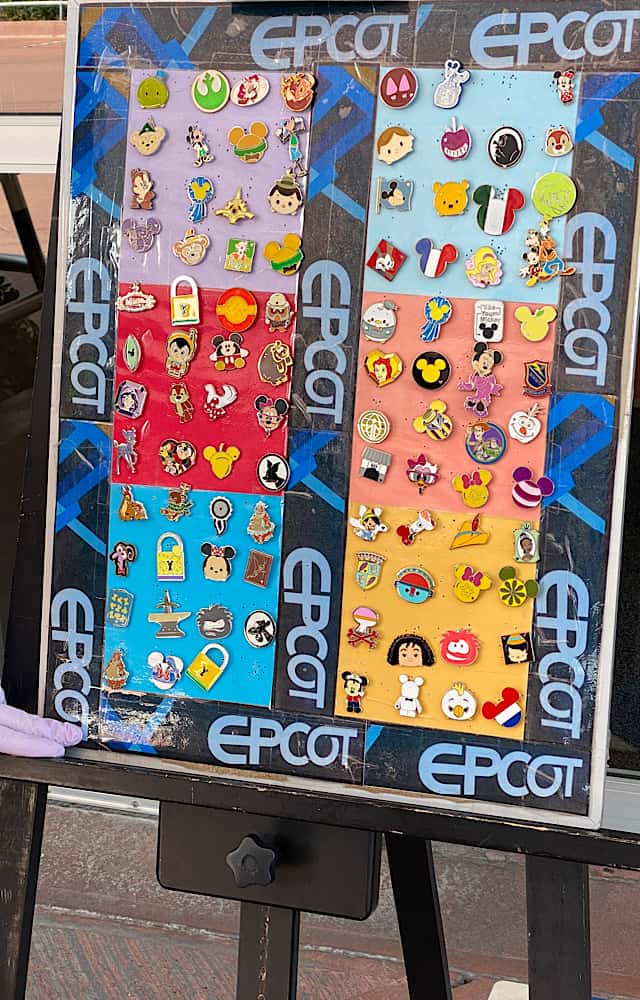 Before Disney theme parks closed, guests could pin trade in just about every Disney store, and Disney Resort.
Also, pin displays were quite creative. My favorite pin trading display was at the Big Top Souvenirs Store, currently in a "popcorn bucket". We never missed an opportunity to trade there.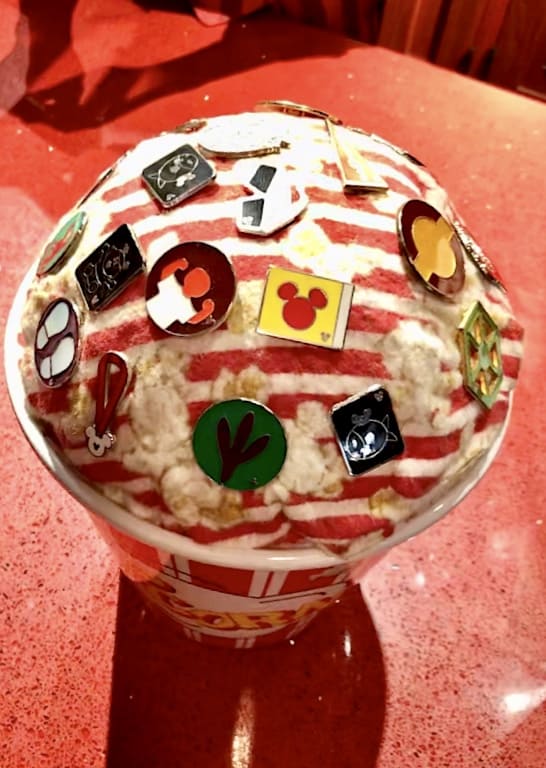 When I visited Disney World during re-opening week in July, pin boards within the theme parks and Disney resorts were very sparse. However, in September, I'm happy to report seeing pin boards in many places.
Recent Changes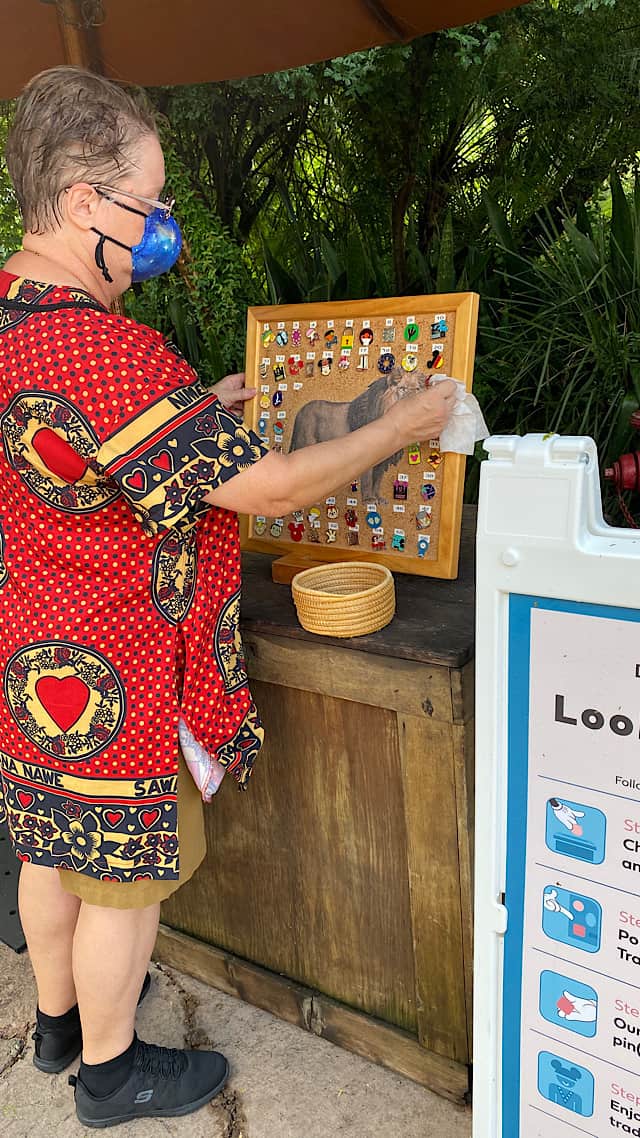 Before Disney World closed, guests pin traded with roaming Cast Members inside the theme parks and resorts. Disney also left pin boards out for guests to trade on the honor system at each Disney World Resort.
Guests can also pin trade on Disney Cruises.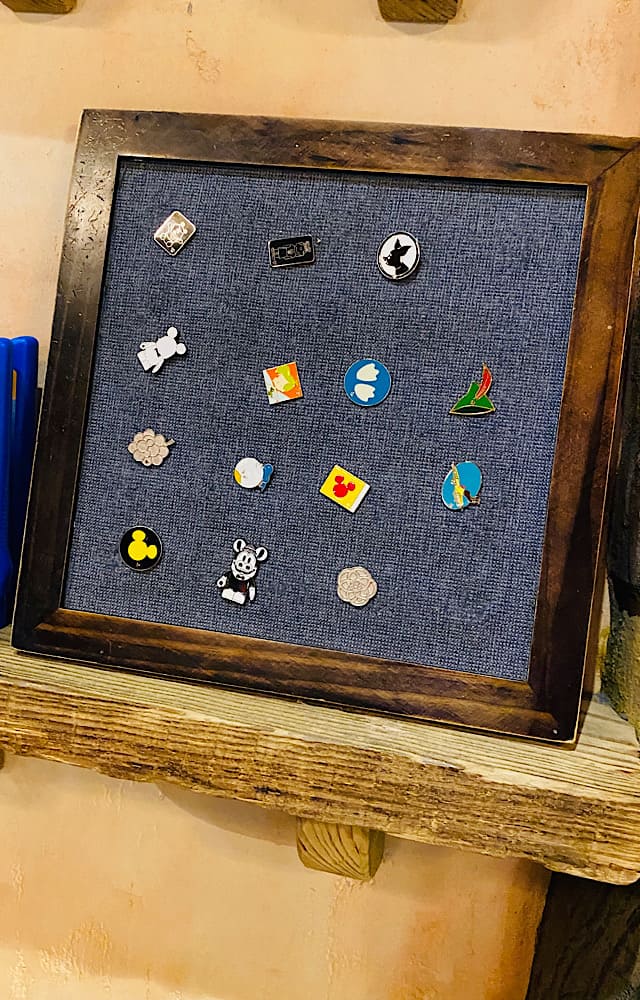 Since COVID-19, everything has changed. Now, social distancing and sanitizing are second nature.
I'm happy to report, since then, Disney has really stepped up it's pin trading game!
More Pin Boards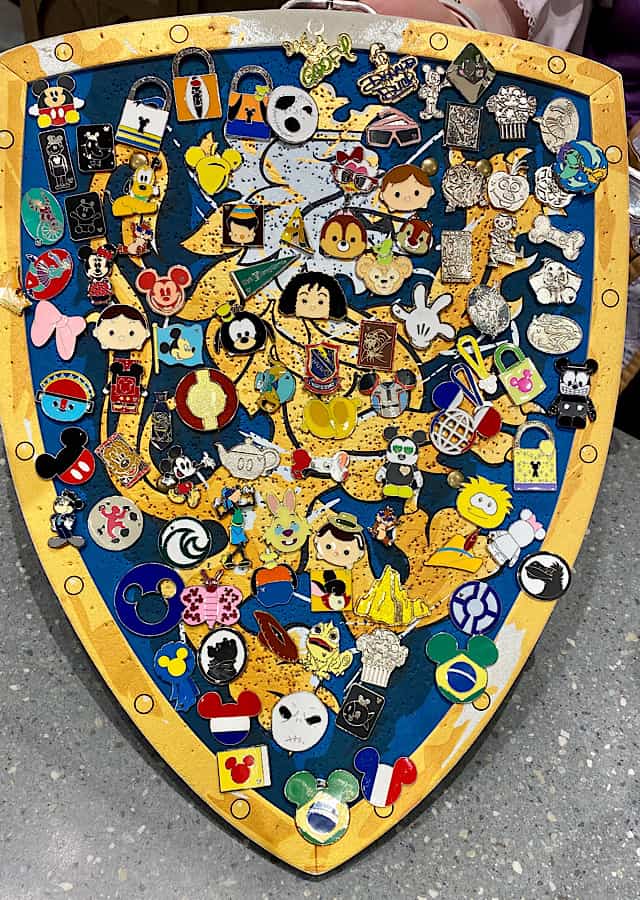 To make up for the absence of roaming Cast Members pin trading, Disney added a variety of pin boards in each theme park.
Fortunately, this is a positive change I've seen since re-opening week when pin boards were hard to find.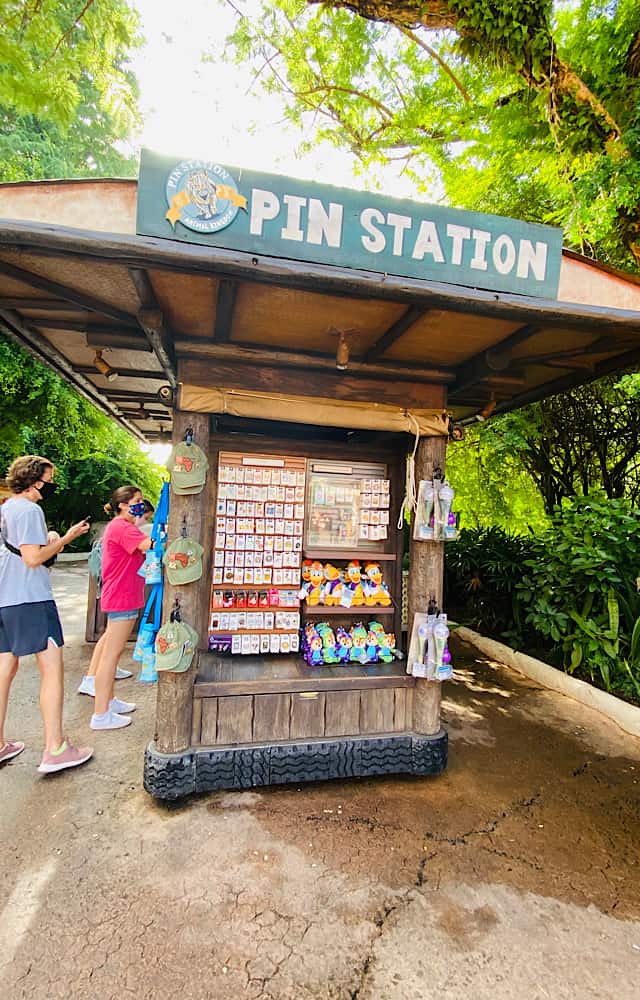 Although not all stores are open within the theme parks, I spotted pin boards in the majority of stores that are open.
There were also pin boards at carts selling merchandise and snacks. Due to the long attraction lines, it was difficult to approach the carts to trade at certain times of the day.
Pin Trading Etiquette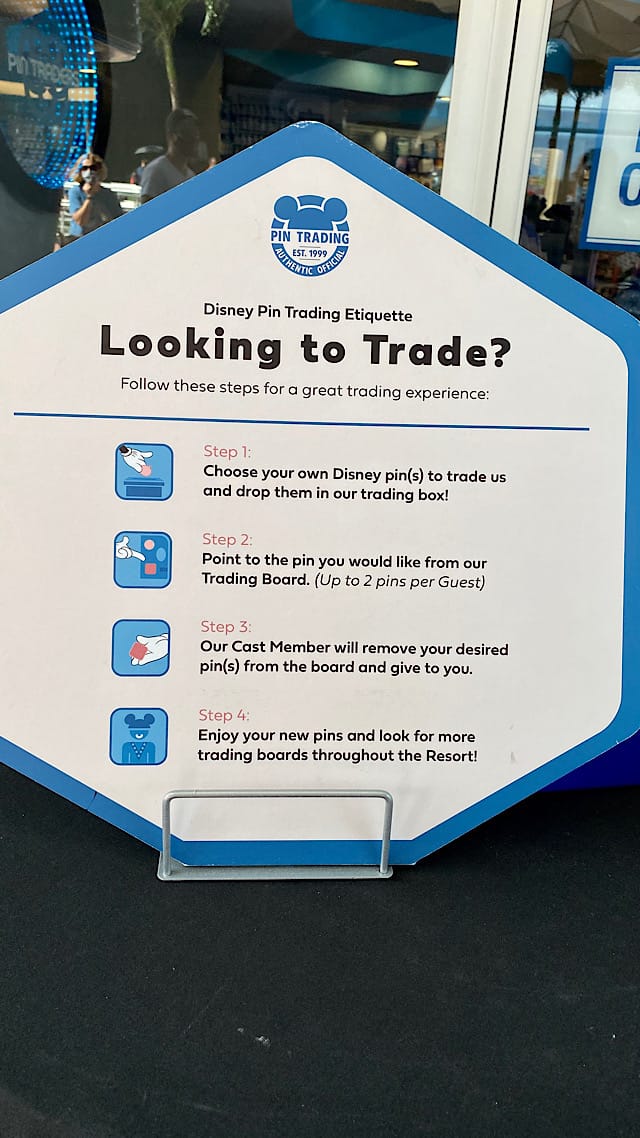 Along with the increase in pin boards throughout Disney theme parks, signs have also been added to many pin boarding locations with the following pin trading procedures:
Step 1: Choose your own Disney pin(s) to trade and drop them in trading box.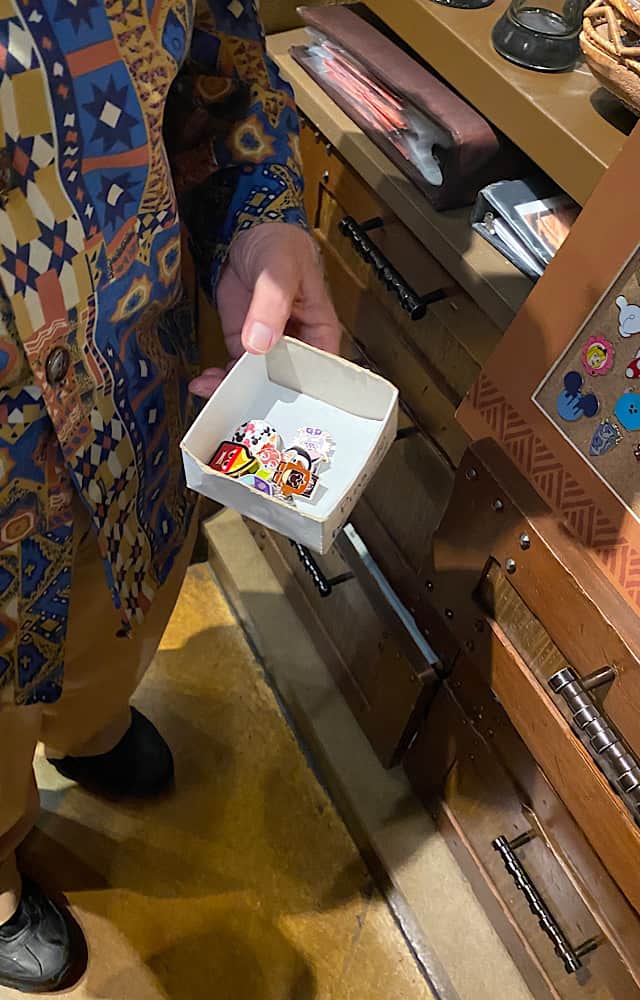 Step 2: Point to the pin you would like to trade from pin board. (Up to 2 pins per guest.)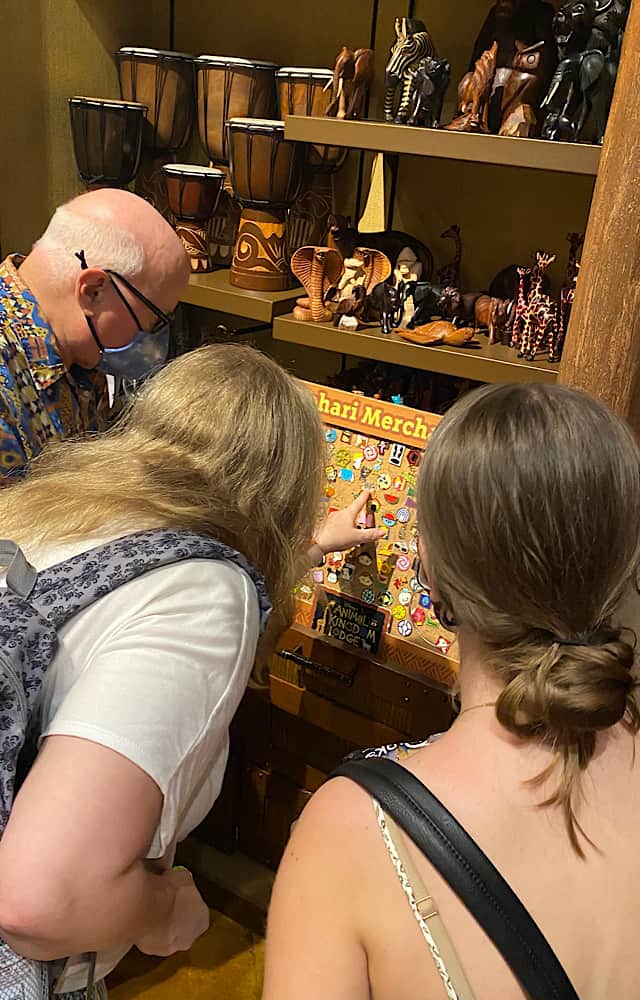 Step 3: Cast Member will remove your new pin(s) from the board and give it to you.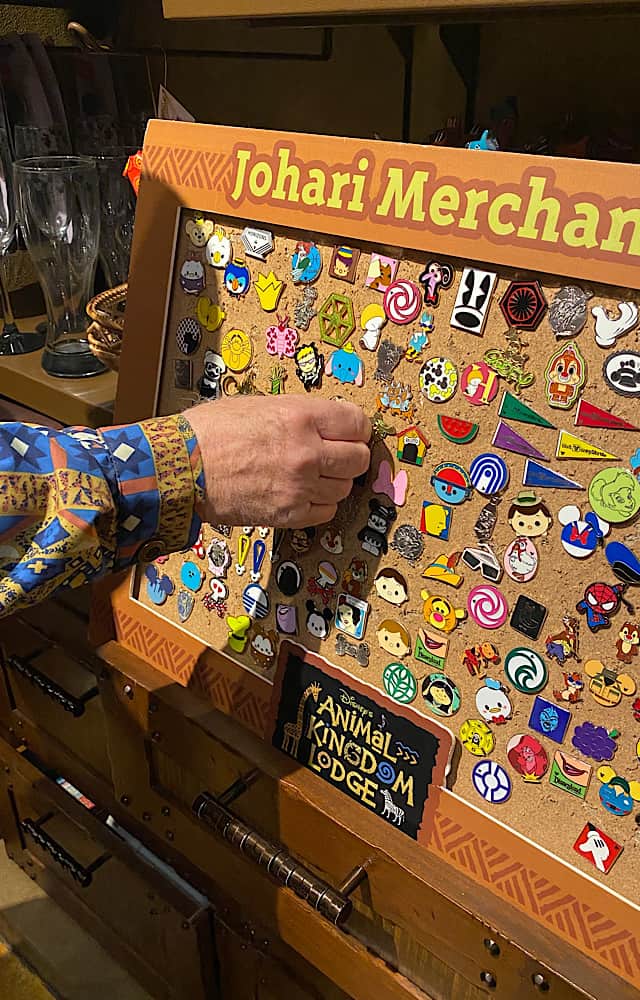 Step 4: Enjoy your new pins.
Thoughts and Tips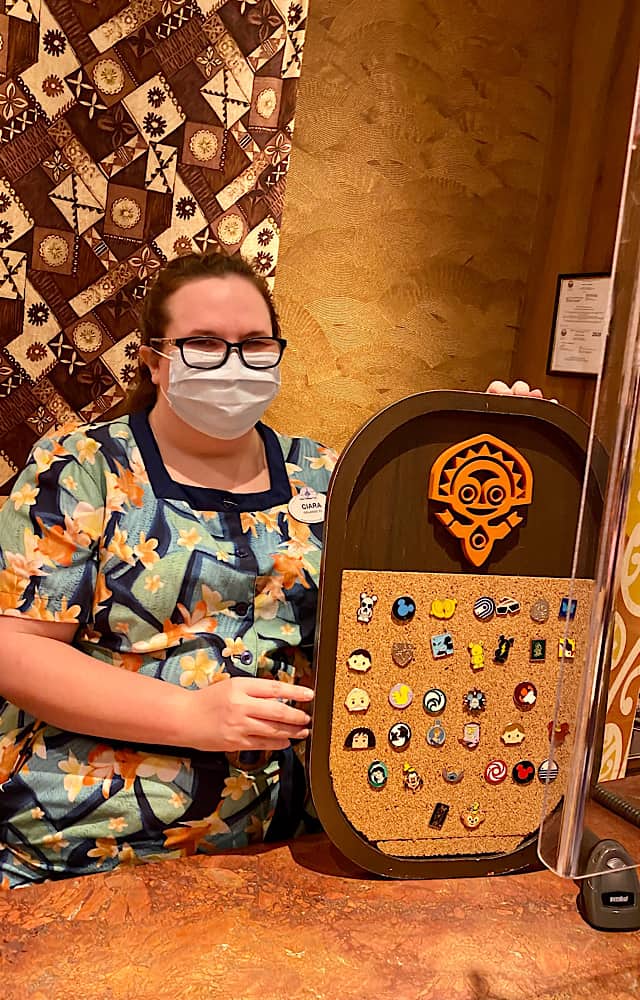 Kids of all ages enjoy pin trading, and I'm so happy Disney continues to pin trade, even with social distancing and extra safety procedures.
Setting up pin trading took extra effort on Disney's part.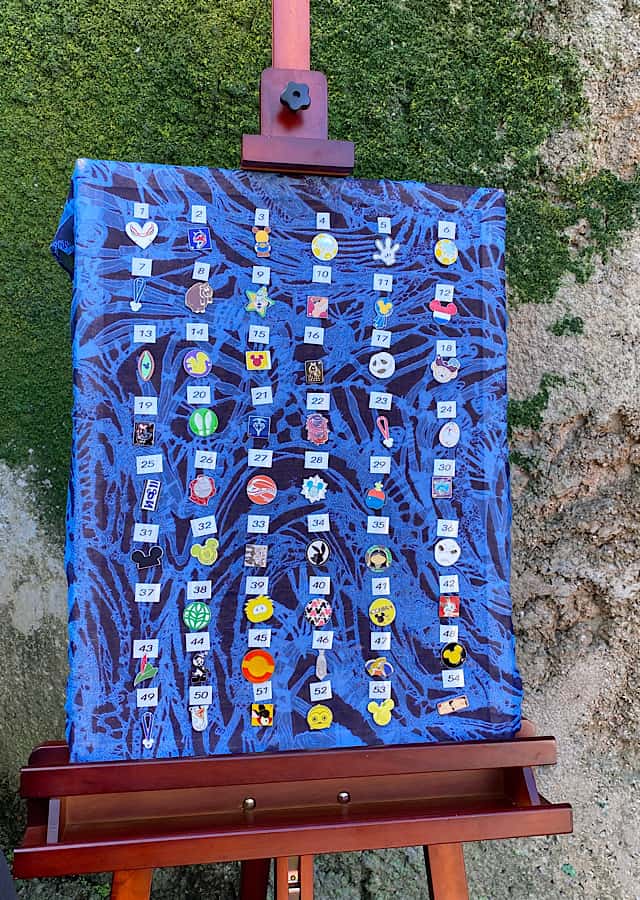 Over the years, I've seen a steady decline in the quality of pins available to trade. Unfortunately, people purchase "pin lots" through online auctions called "scrappers." Manufacturers in China make these very cheaply made pins.
It ruins the integrity of pin trading, and makes it less enjoyable for everyone. I hope in time Disney will create markings, such as printed numbers displayed on some currently released pins, and these "scrapper" pins will no longer be allowed for trading.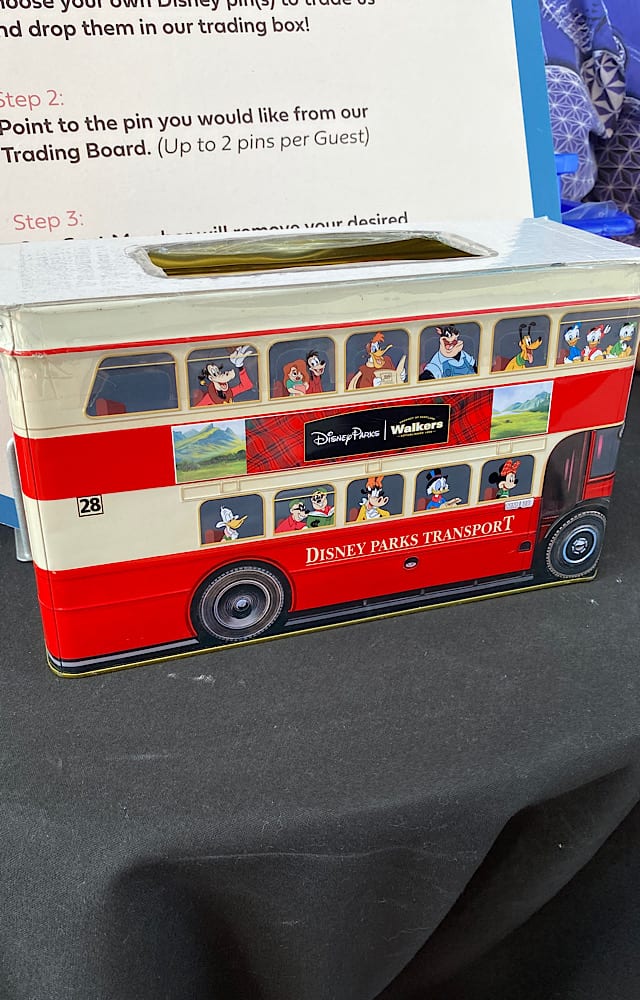 As long as I can remember, guests have been limited to 2 per pin board or Cast Member. Also, Cast Members sanitize each pin before adding it to the pin board. This is a positive change I hope they continue going forward.
Hopefully, I've encouraged you to start or continue pin trading. Pins are a wonderful way to not just remember special events or characters, but also to create memories interacting with Cast Members. Pins also make a great gift for Disney fans.
Have you tried pin trading, or are you open to trying it in the future? Please share your thoughts and pin trading experiences with us on Facebook. You can also join our KtP Crew and continue the discussion there!