The new AP magnets are available this month! Here is what you need to know to make your pick-up process smooth.
New AP Magnets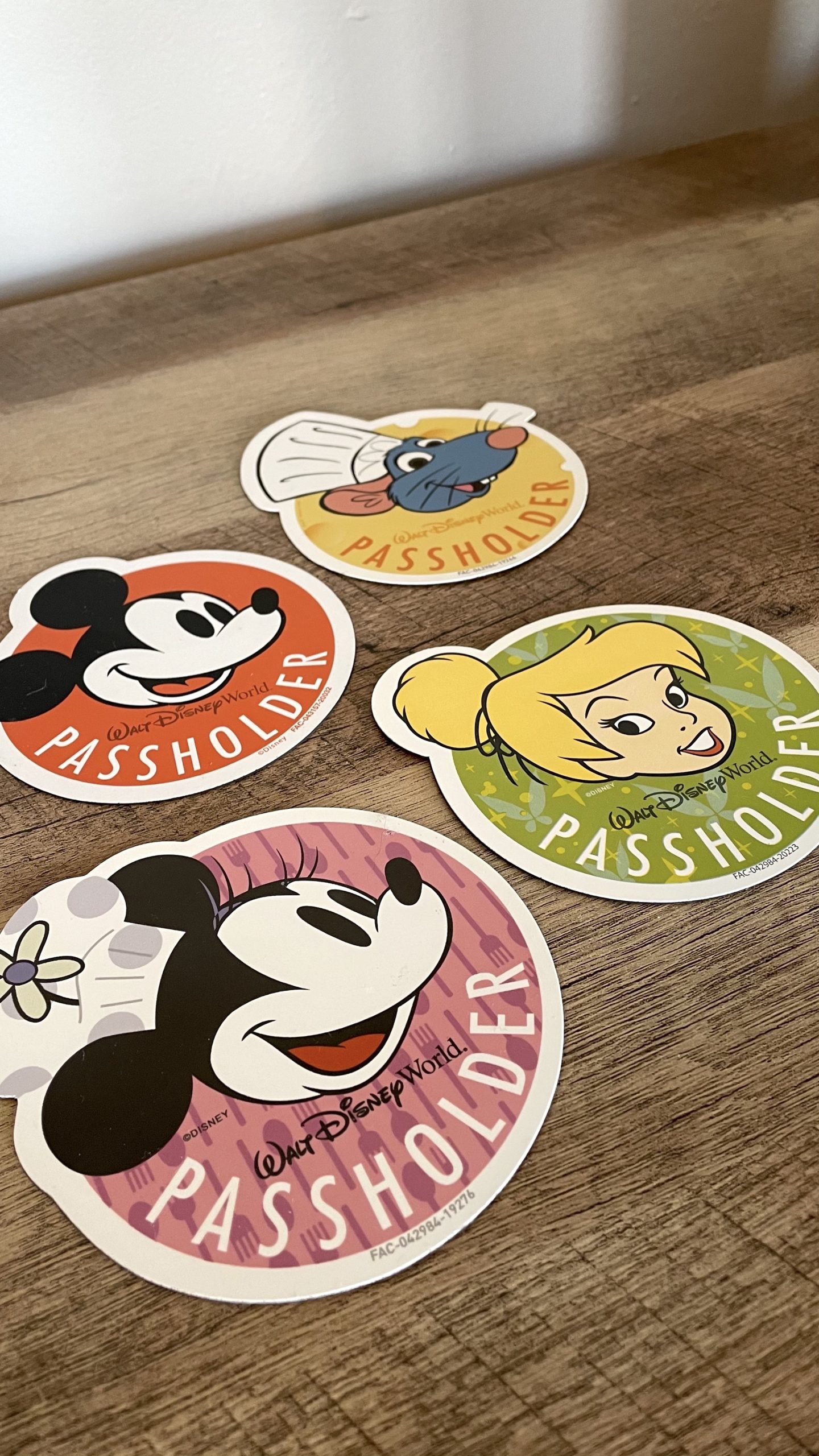 This month as a fun surprise for Walt Disney World Annual Passholders, Disney dropped a new Annual Passholder magnet. This is a fun free perk for AP holders. You can read Monica's announcement right here.
The catch is that Anual Passholders must pick up the magnet in person in Disney Springs. Additionally, the magnets are only available for a short window of time from March 2-30 (or while supplies last).
This trend of releasing AP magnets in the parks rather than mailing them has not been popular with Passholders who cannot make it to the parks for a magnet. It is especially unpopular with those out-of-state Passholders who cannot get to the parks regularly. There was a time when Disney allowed people to pick up magnets for other Passholders, but that loophole has been closed.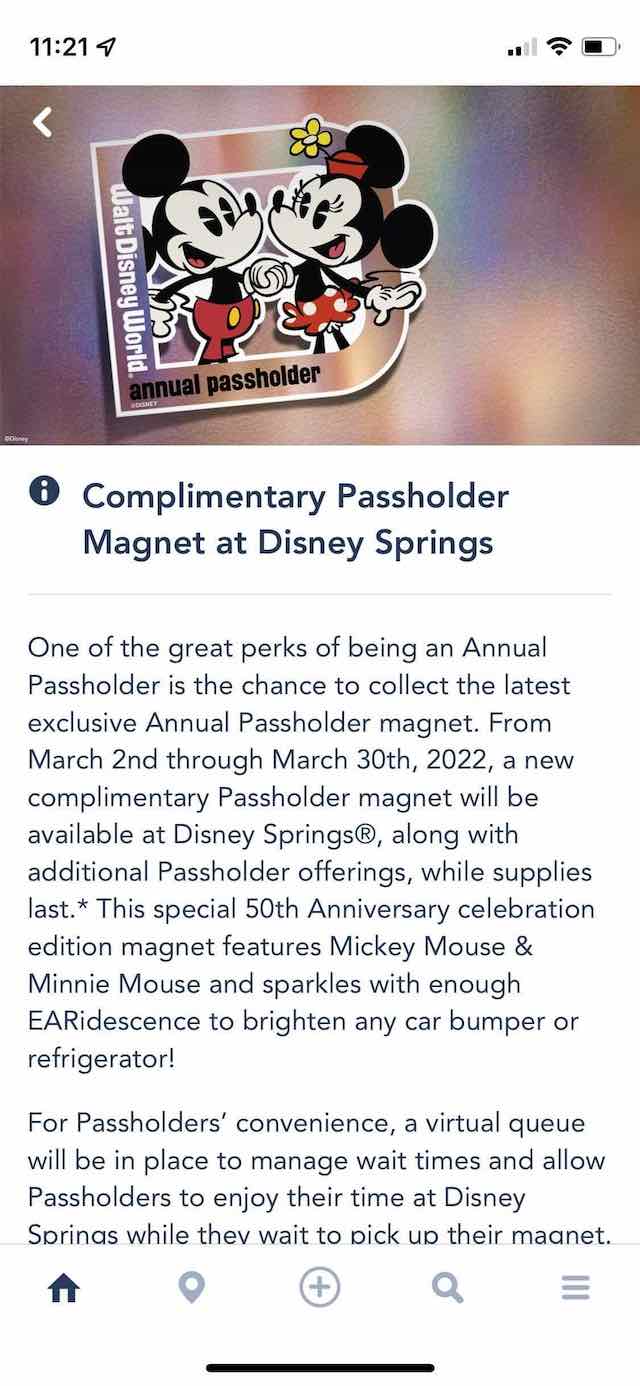 However, there is a method to this Disney madness. I cannot explain why, but the allure of the free magnet that probably costs pennies to make is powerfully strong. I went out of my way to pick this one up myself! I had no plans to visit Disney Springs, and yet…I visited Disney Springs.
I was a little trepidatious about how the pickup process would go since it now requires a virtual queue. However, it was a smooth and easy process. I did have a couple of moments of needless stress, but hopefully this guide will help you to avoid missteps.
How to Join the Queue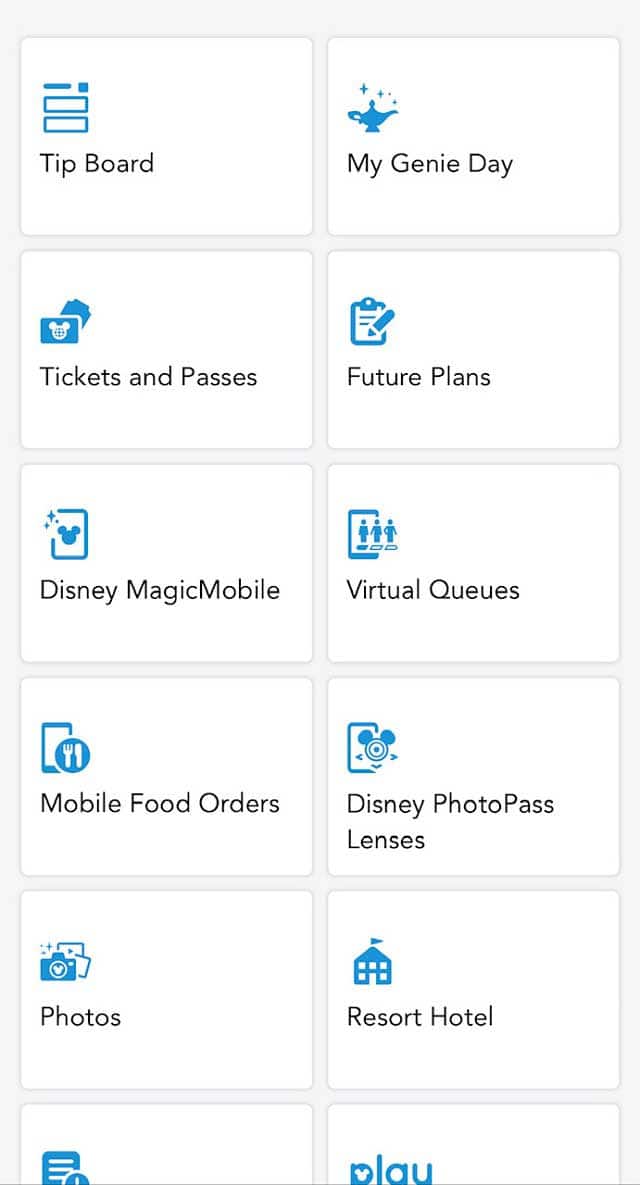 Joining the virtual queue for the magnet pickup has two options. The first is similar to joining a Boarding Group for a ride with a virtual queue. Alternatively, you can join by scanning a QR code on AP magnet signs posted throughout Disney Springs. After that, the steps are the same for both processes.
The queue opens at 9:00 am, and the first pickup window begins at 10:00 am. Any Anual Passholder within a 45-mile radius of Disney Springs can join for a return window.
The first step is simply to locate the virtual queue option in My Disney Experience (MDE). It is the button on the screen that says Virtual Queues.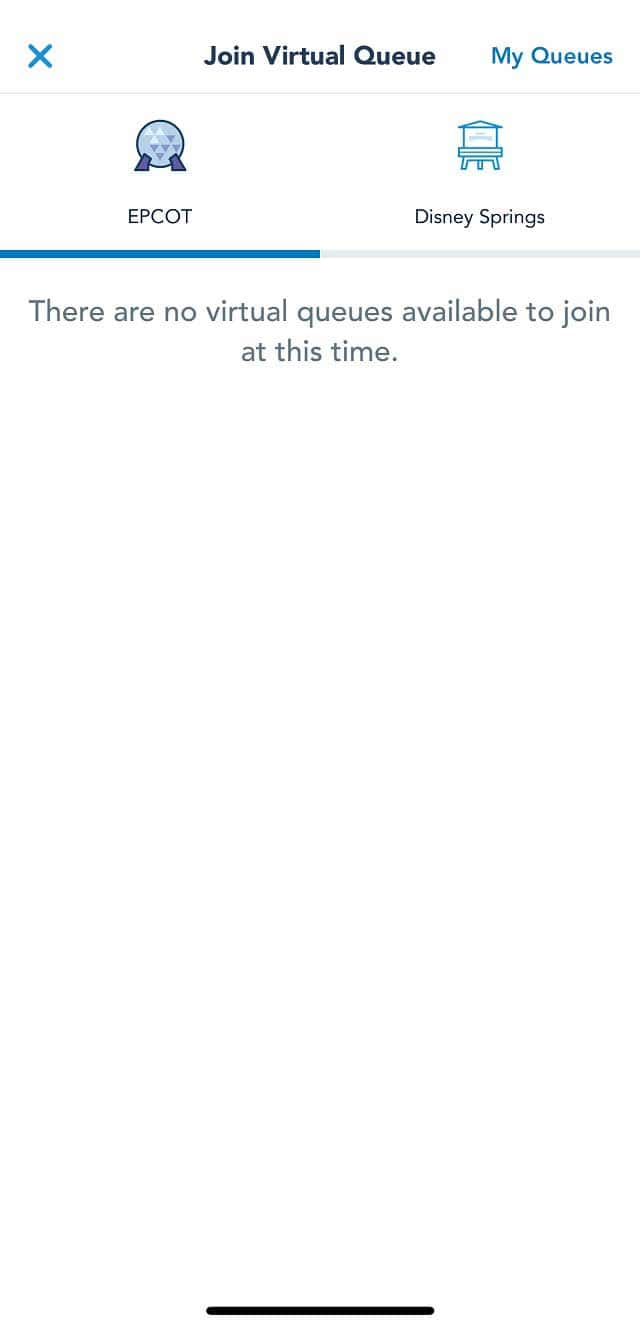 Clicking it brings up some options. You can choose either Epcot or Disney Springs. You will want to select Disney Springs.
Epcot does not have any Virtual Queue options at this time since Remy's Rataoullie Adventure has moved to standby with no boarding group required. However, the fact that it is there makes me think it will be utilized once Guardians of the Galaxy: Cosmic Rewind debuts.
Once you click Disney Springs, you will see a screen with boarding group numbers currently being called and approximate wait times. You will have to click "Join Party" again.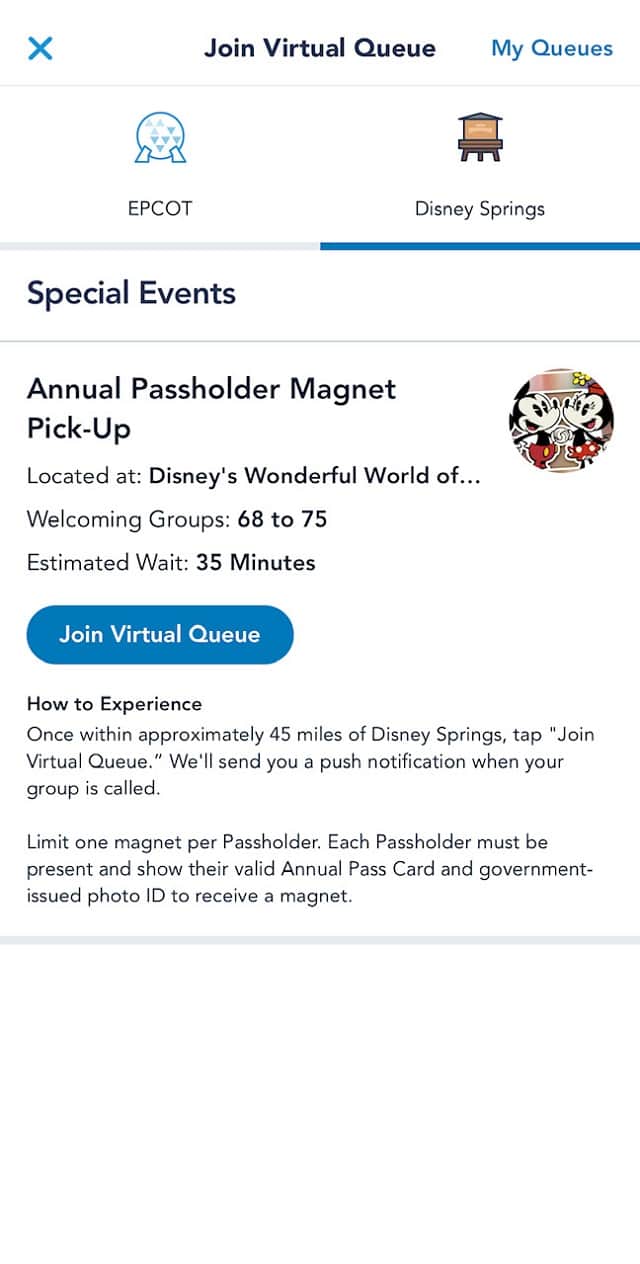 While you cannot pick up anyone else's magnet, you can add anyone you are linked to on MDE to the party for the virtual queue. This means it will be helpful to have MDE up to date and ready to go with your friends and family list.
Once you click "Join Virtual Queue," you should receive a "boarding group." It will show your group number, the group number that is being called, and your progress.
Important TIP!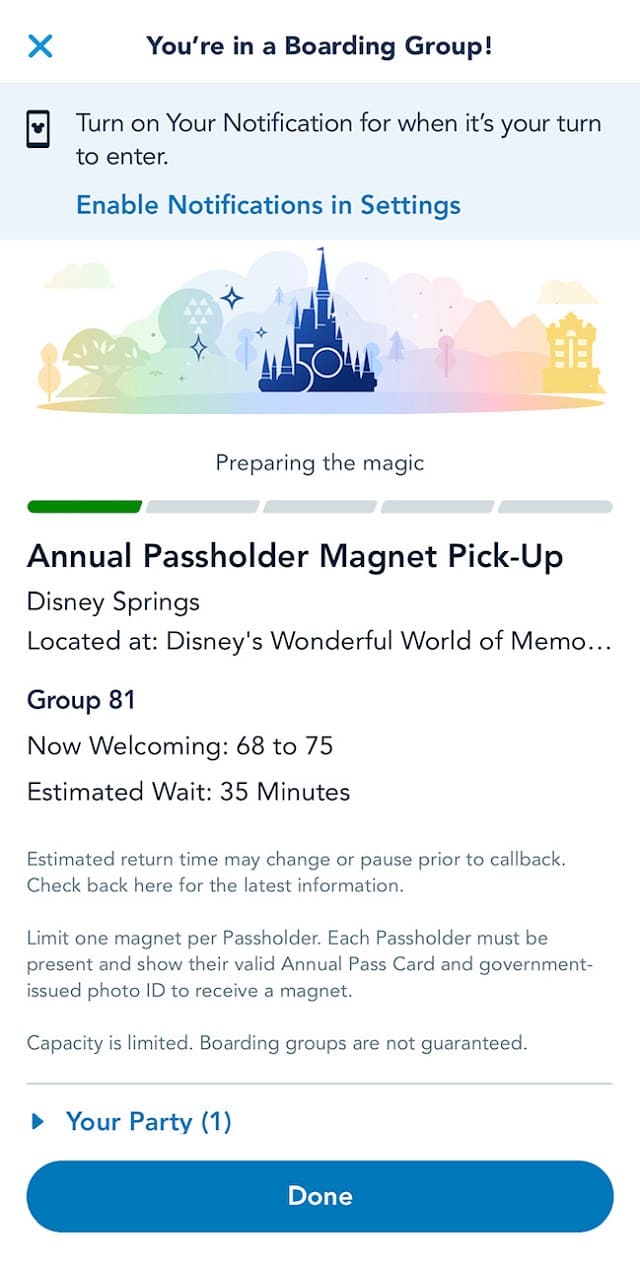 If you do not have push notifications on for MDE, your app will let you know to turn on your notifications for when it's your time to enter. This is extremely important. If you miss your return window, you will have to try to grab another and start the wait over again.
I missed my first return window because I never turned on my notifications. Fortunately, there were still plenty of times left. In fact, whereas the wait when I grabbed a group in the morning was over 3 hours, the wait time had dropped to 35 minutes.
Your Return Window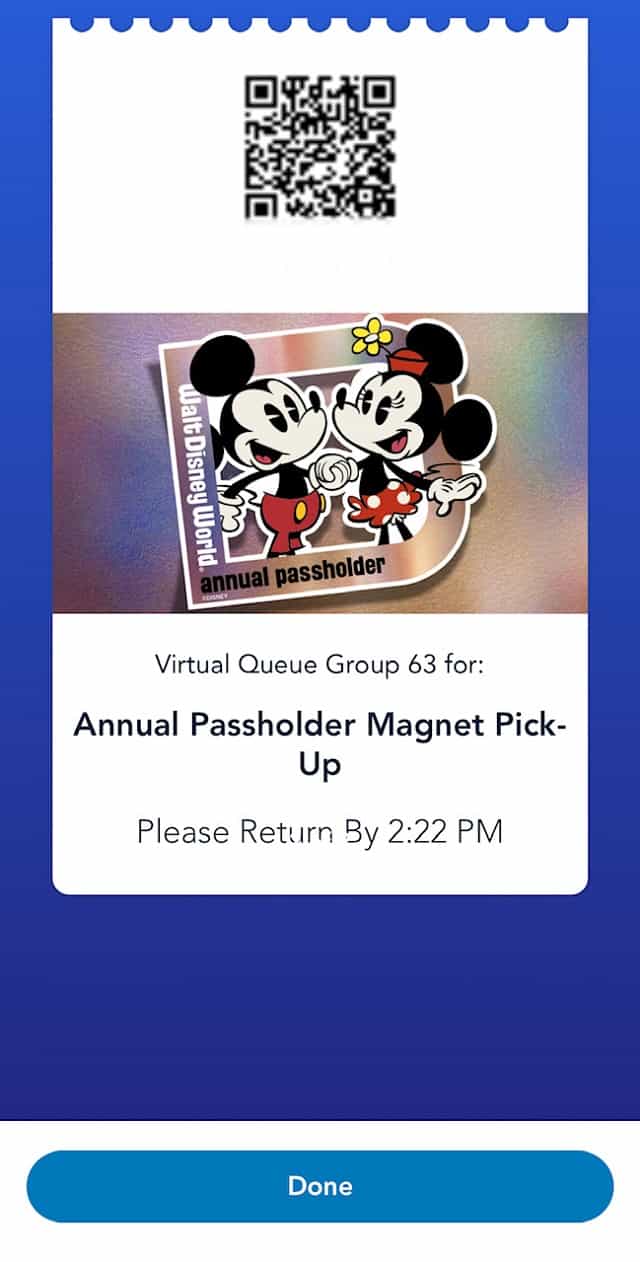 Once your return window is called, you will have one hour to report to Disney's Wonderful World of Memories in Disney Springs to pick up your magnet. The exact time your window expires will appear in your app once you have a Boarding Group.
As I said, if you miss your time, you will have to rejoin the virtual queue and start over. So, get those notifications turned on and be ready with a plan for getting to Disney Springs if you aren't planning to spend the day there.
Things to Remember to Bring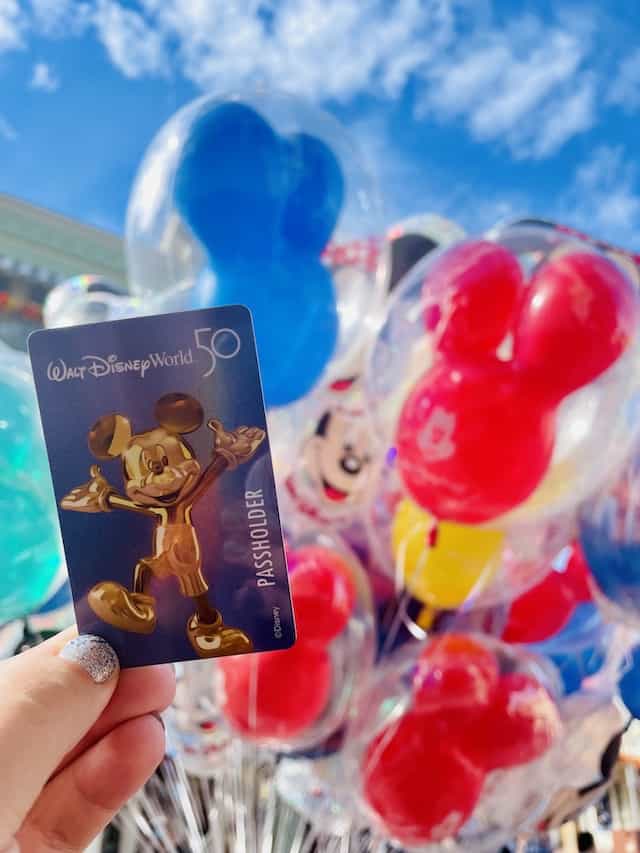 You need to bring your Annual Pass card if you want the pickup to be as quick and easy as possible. Cast members can simply scan the card and hand you your magnet.
You will also need a government-issued ID. Check and be sure you have both before you make the trek to Disney Springs.
Don't forget your Annual Pass Card and a government-issued ID.
Where to Go to Pick it Up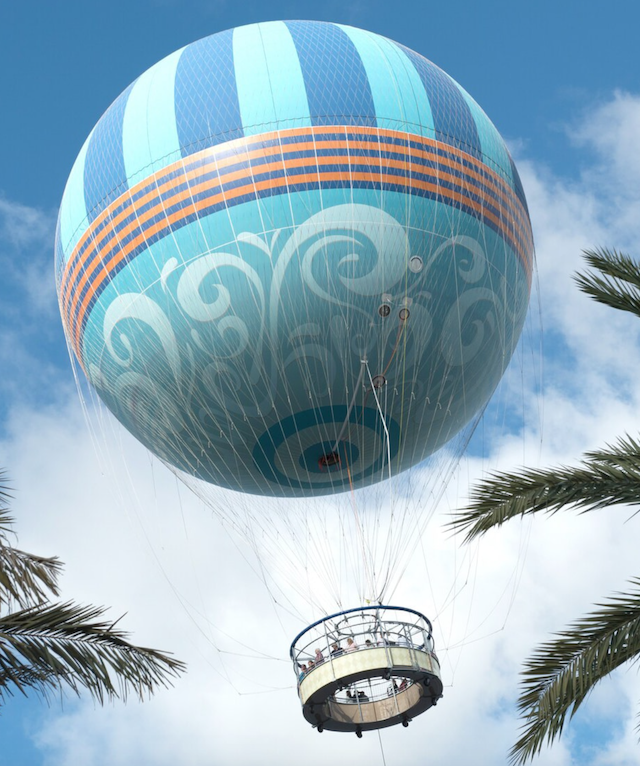 You will need to pick the magnet up in Disney's Wonderful World of Memories in Disney Springs. It is very important to note the location of this shop.
Disney's Wonderful World of Memories is in the Marketplace. However you are getting to Disney Springs, make sure the drop off is near the Marketplace. I did not even think about it and got dropped off on the opposite side of the sprawling complex with only about 12 minutes to get all the way across.
Disney's Wonderful World of Memories is in the Marketplace at Disney Springs.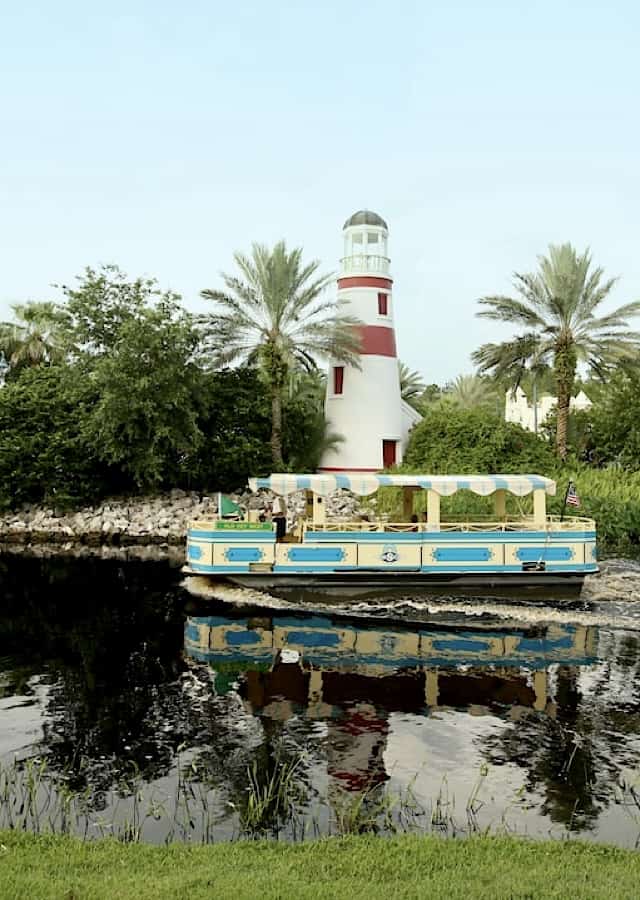 Thankfully, I still made it. I am led to believe there is a small grace period because I was several minutes late. I did not confirm this, however, so plan to be on time.
If you are in the parks when your number comes up and you cannot get a bus to Disney Springs because they have not started running, an alternative is to catch one to Saratoga Springs Resort. Hop off at the Congress Park stop. From there, it is only a quick walk to Disney Springs, and you will pop out in the Market Place very close to Disney's Wonderful World of Memories.
The Pick Up Process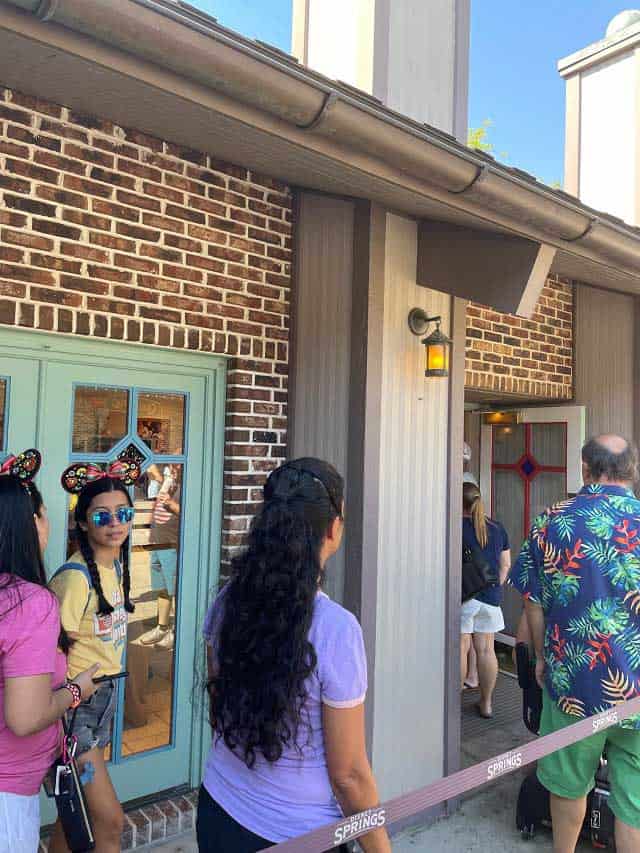 Once you arrive at Disney's Wonderful World of Memories, it is time to join the physical queue to wait for your magnet. When I picked mine up, there were only a handful of people in the switchbacks outside of the shop. I only waited for about five minutes in total.
When I got to the magnet table, a Cast Member scanned my AP card and handed me the magnet. That was it. I was done with the pick-up in under an hour.
After that, I hopped right on the boat to Saratoga Springs and used the buses to return to the parks for some more Disney fun. Walking would have worked too, but happily, the boart was there and waiting.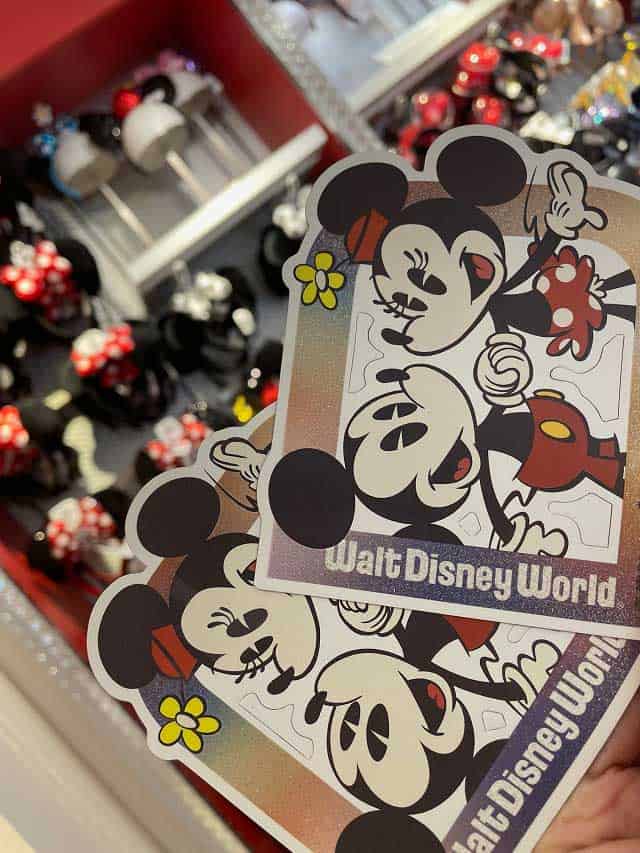 Overall, I did prefer when the magnets were available in the parks. Alas, Disney must have needed to drive people to the Marketplace in Disney Springs.
Have you been able to pick up your AP magnet? Do you have plans to? Do you like Disney's new Disney Springs pick up location? Let us know in the comments or join our friendly crew to continue the conversation on Facebook.