Travel to a quaint Norwegian town with our Norway Pavilion Guide. Check out details and photos on dining, shopping and attractions here.
Overview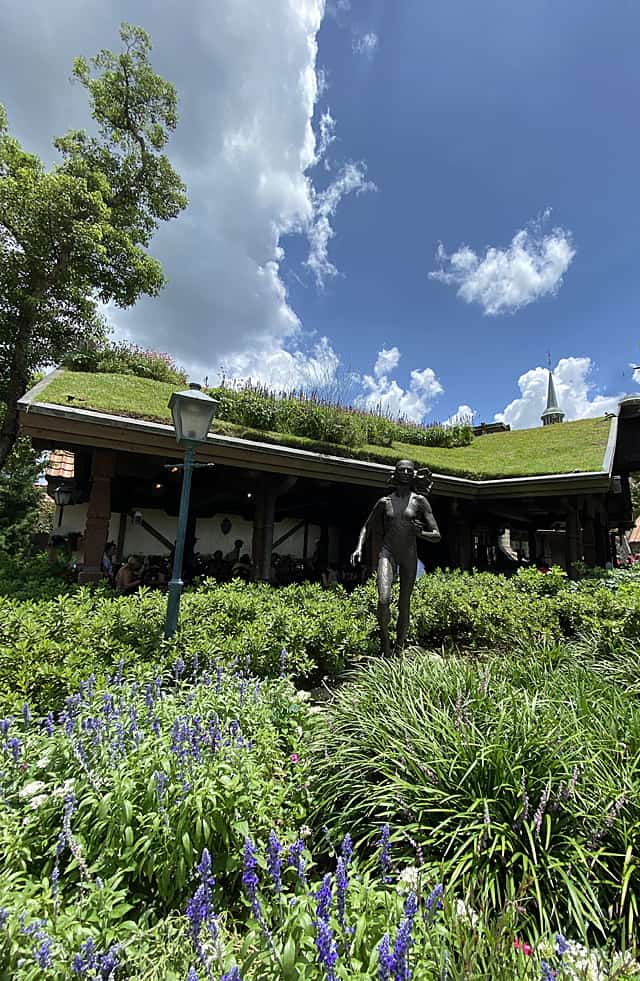 Whether you're a first time visitor or a frequent Guest of Disney World, EPCOT has so much to explore! Traveling from Mexico, look for the Stave Church, a uniquely shaped brown building with a steep roofline.
The Norway Pavilion is located between the Mexico and China Pavilions. This pavilion has so many details in architecture and dining it may take a few visits to appreciate it. Hopefully this guide will help you experience everything it has to offer.
Architecture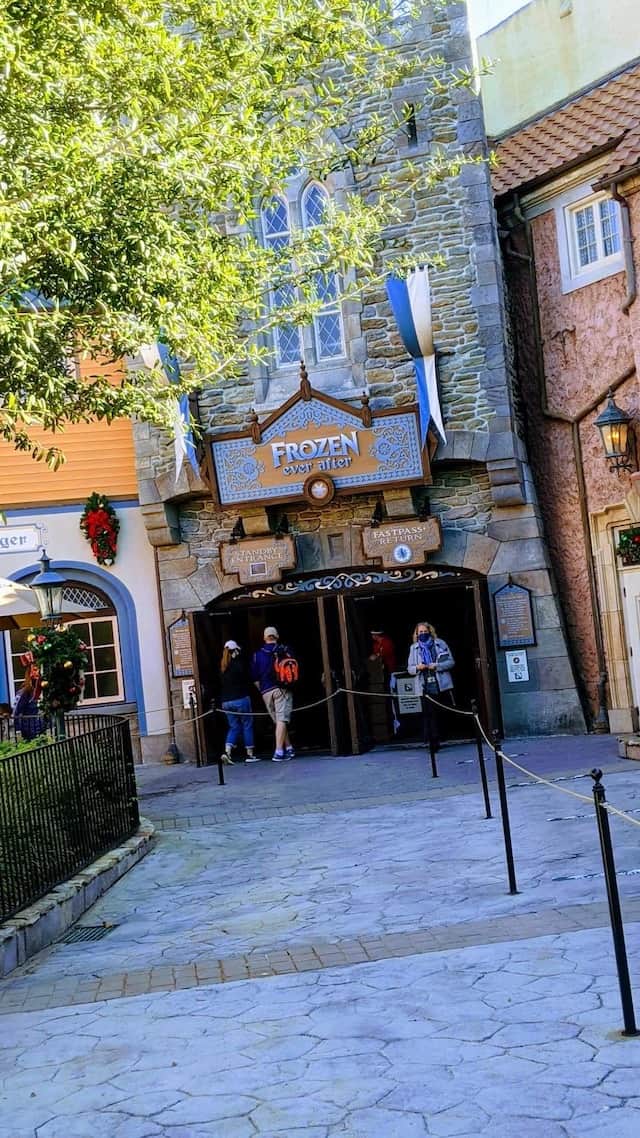 You can't miss the stave church at the Norway Pavilion. A stave church is a wooden Christian church building common in northwestern Europe and Norway around the 13th century.
The Pavilion's Stave Church design displays artifacts and shows how Norway's culture and history strongly influenced Disney's Frozen movies. However, I prefer the Norway museum-type displays and educational history displays over the Frozen-heavy theming of current Epcot "Stave Church."
To check out all of the Pavilion inspirations, read our article here. Kringla Bakeri og Kafe is based upon traditional rural Norwegian countrysides.
Restaurants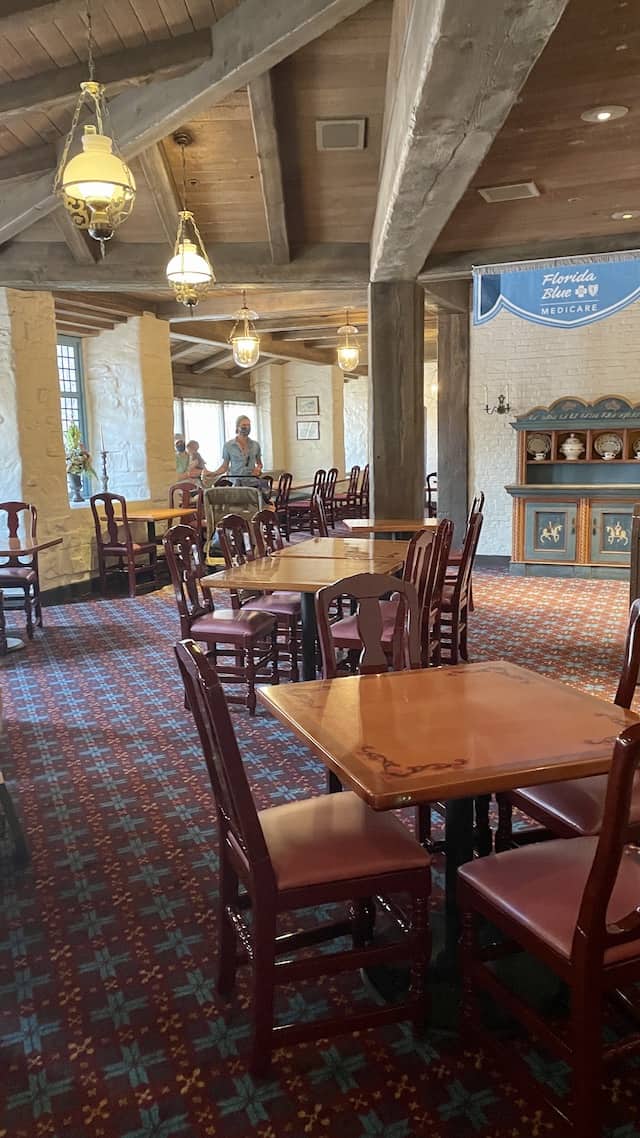 EPCOT's Norway Pavilion offers both a table service location, Akershus Royal Banquet Hall, and a delicious bakery.
Akershus Royal Banquet Hall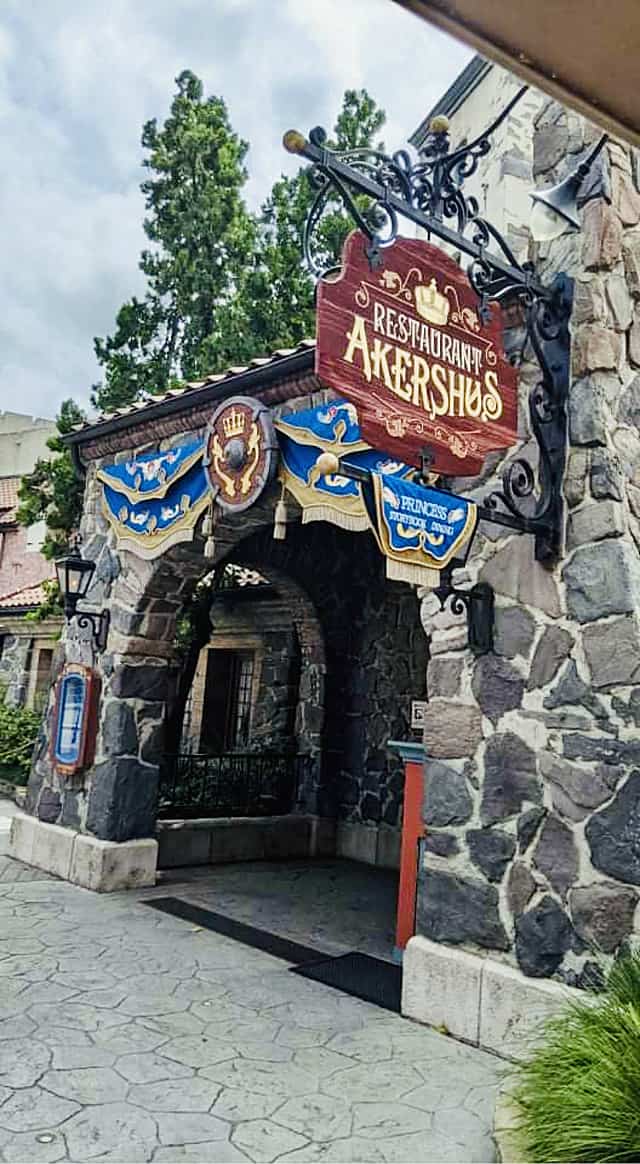 Guests greet Disney Princesses inside a wonderfully themed medieval castle with soaring archways and cathedral ceilings. Sometimes, this location is seen as the "other" princess meal in contrast to Cinderella's Royal Table. However, we enjoyed Akershus more than Cinderella's Royal Table. The princess interaction was so personal here. I (Susan) hope princesses return soon!
Guests attending the royal banquet may meet several of the following Disney Characters:
Snow White
Cinderella
Belle
Princess Aurora
Ariel
This restaurant was previously used a relaxation station. However, it remains temporarily unavailable. Looking forward to its reopening, but not until the princesses can greet guests at their table.
Kringla Bakeri og Kafe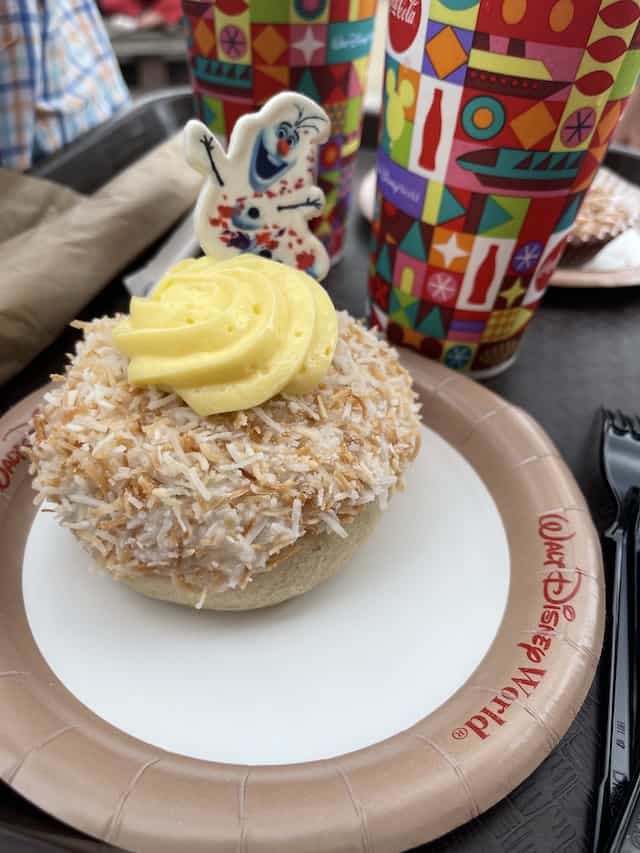 Savor traditional Norwegian specialties like kringla sweet pretzels, sweet lefse flatbread or the famous school bread. Then, enjoy Viking adult coffee! Beer is also available. This quick service location offers covered seating in the front of the ordering area.
Previously, this location served a few sandwiches. However, these are no longer on the menu.
TO ACCESS ALL OF THE DISNEY MENUS, ATTRACTIONS, AND PLANNING TOOLS, GO TO CHARACTERLOCATOR.COM.
Attractions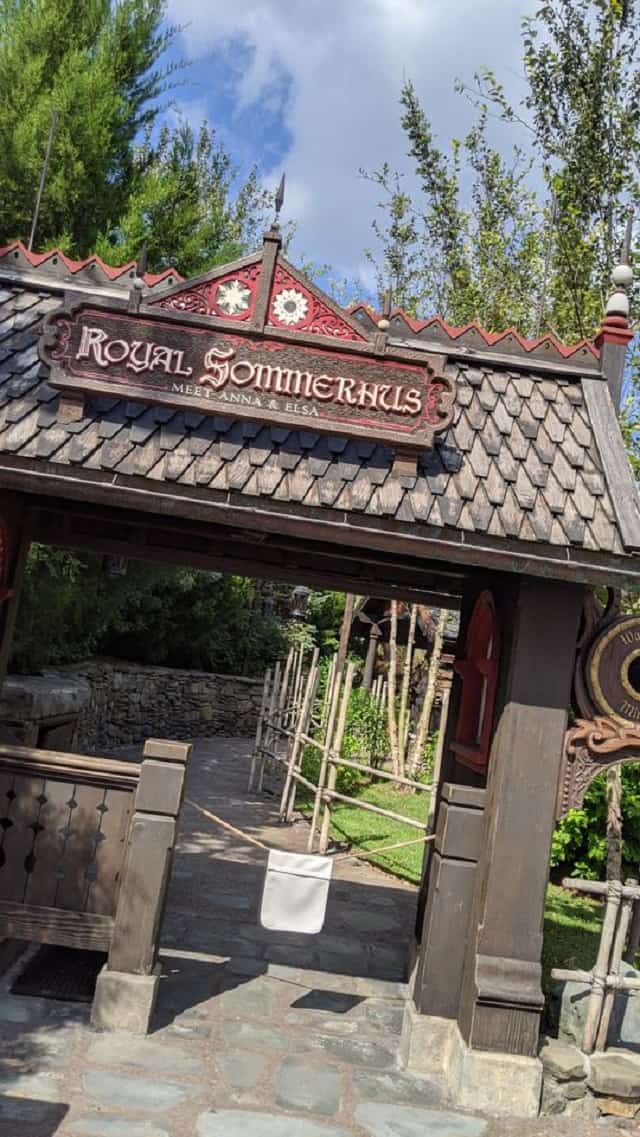 After munching on Norwegian cuisine, check out attractions at the Norway Pavilion. We love the variety of things to experience here.
Stave Church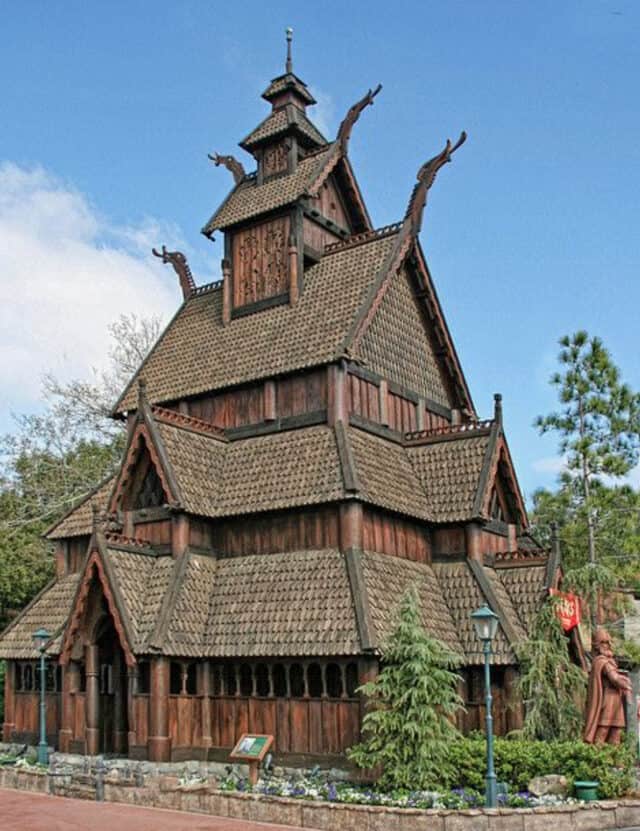 Check out the myths and legends of the real Vikings at this exhibit of Norwegian artifacts. Guests view historical items, and explore how the Vikings' beliefs impacted their daily life.
Also, you can discover Vikings stories, beginning with the creation myth that explains how the world was created from the bones of giants, held together by a gigantic tree and populated by bold gods.
You'll notice similarities to Marvel including Odin, ruler of Asgard, Thor, the mighty protector god, and Loki, the god of mischief.
Frozen Ever After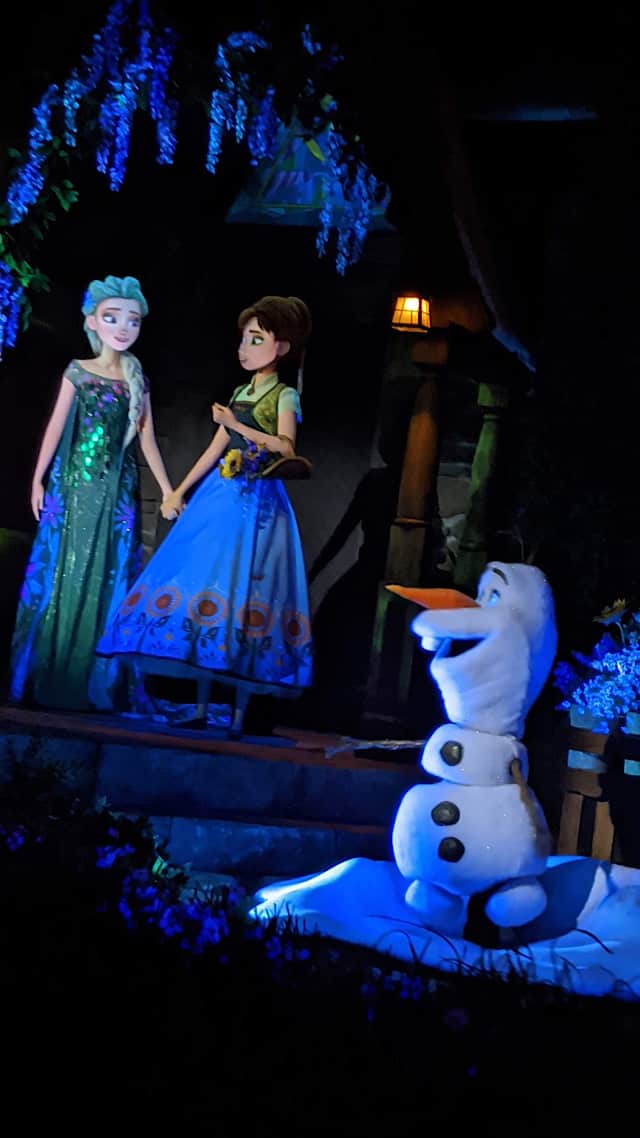 This popular ride gets a long line quickly so this is a great ride to go to first thing in the morning. We love entering the queue where you feel like you're already part of the ride. If you've watched the Frozen movies, then you're familiar with the story line and the fairy tale kingdom of Arendelle.
In 2014, Disney announced Maelstrom's closing. At this time, it was also announced that a Frozen attraction was coming. Ever since this time, guests are divided on this change. Even now, there are so many diehard Maelstrom fans.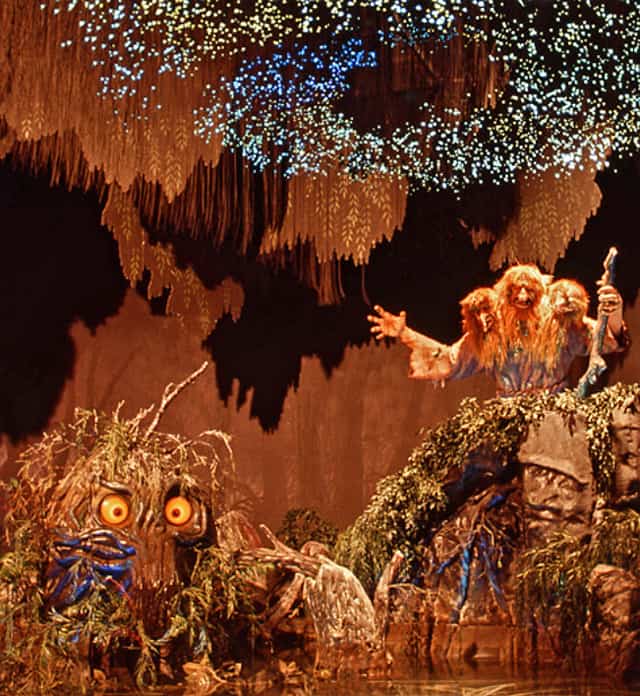 Board an ancient Nordic vessel and set sail for a Frozen adventure. We enjoy the updated technology in this ride versus Maelstrom. The "screen" faces are both amazing and eerie. Queen Elsa's enchanting ice palace is breathtaking with her singing the iconic Let it Go song.
Note: There's a short section where guests are propelled backward for a few seconds.
After this, guest go downwards for a short time then encounter a small splash. Going backwards is mild, but it may concern some guests.
KIDCOT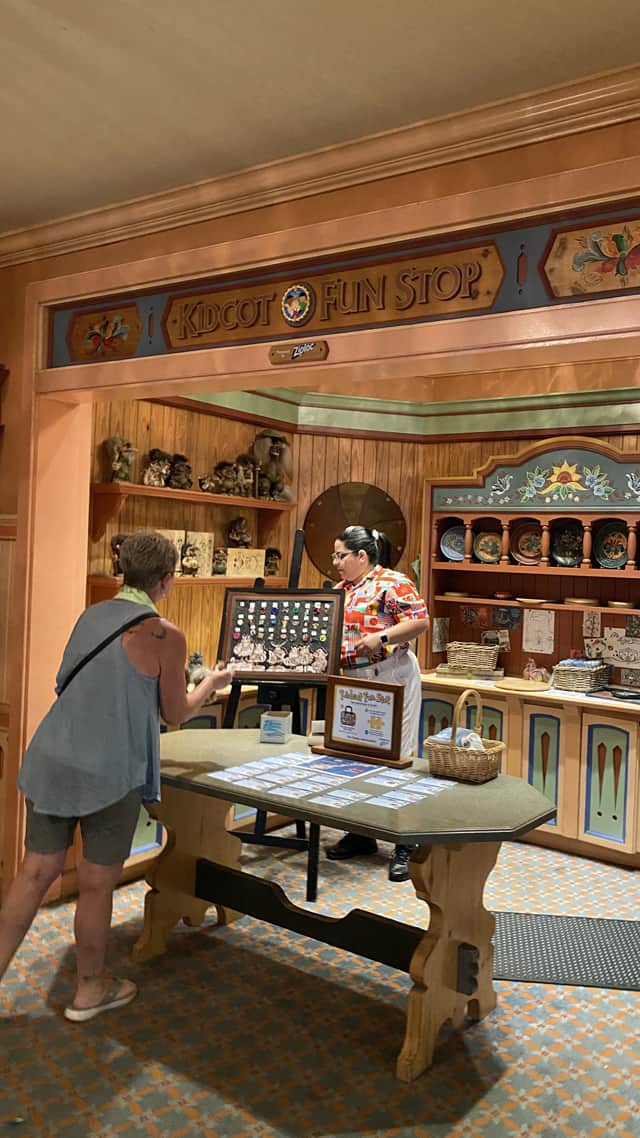 In Norway, go to the Fjording shop to participate in the KIDCOT activities. Kids participate in a fun experience collecting activity cards at each country throughout World Showcase! Pick up a memorable memento with facts and activities featuring the culture and traditions of each country.
Characters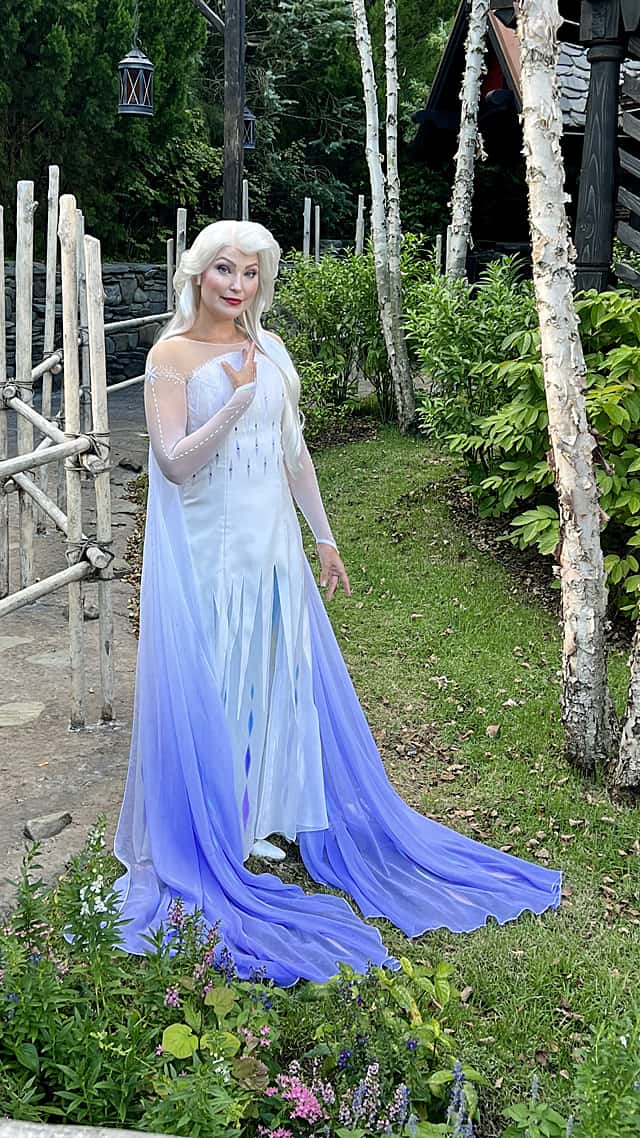 Meet your favorite Arendelle princesses at the Norway Pavilion in their summer cabin. Pose for a photo and share a warm (air) hug before setting off on your own adventure! This cabin is so charming! We love every detail and nod to Frozen throughout the queue. Although they both meet here, they have separate spots so you'll get selfies with one at a time.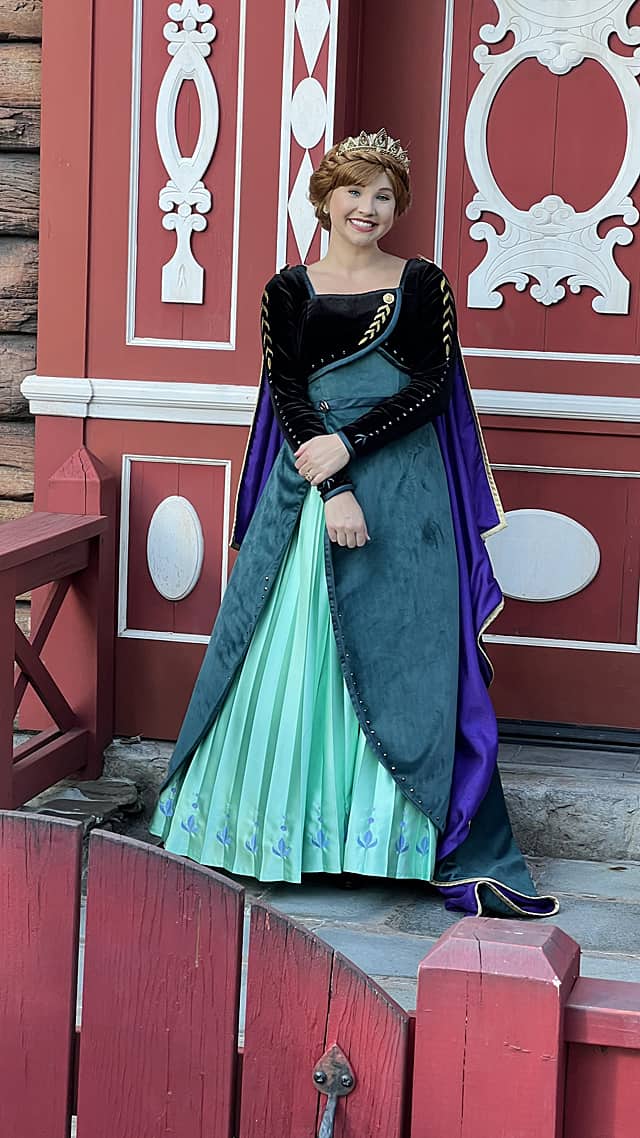 Shopping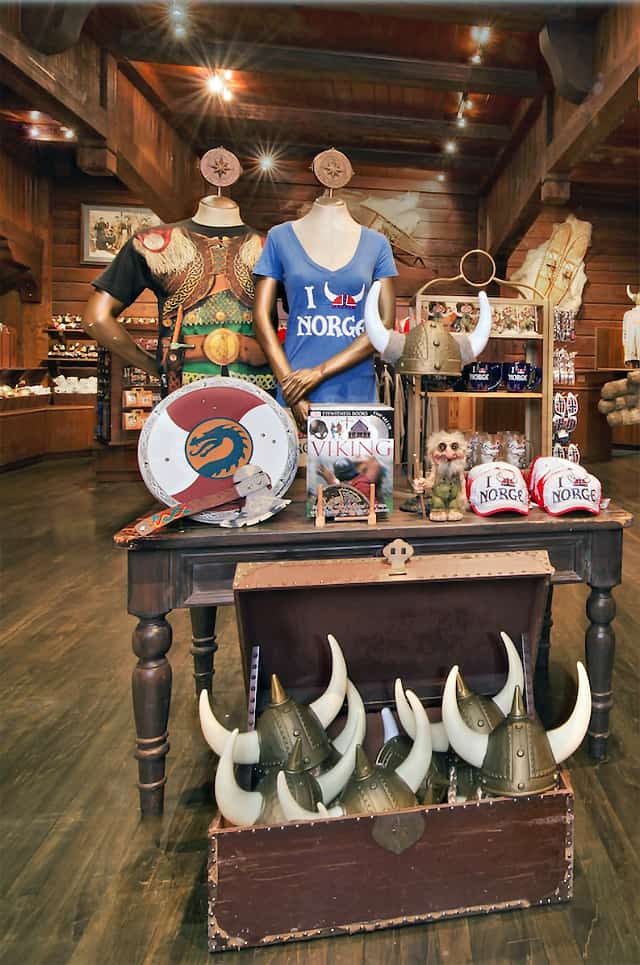 Located at the exit of the Frozen Ever After attraction, check out the cool shop here. Where else can you pose with a life size troll? This troll statue was designed by artist Bjørn Schultze.
One of our EPCOT traditions is to take a photo with our favorite troll on every visit.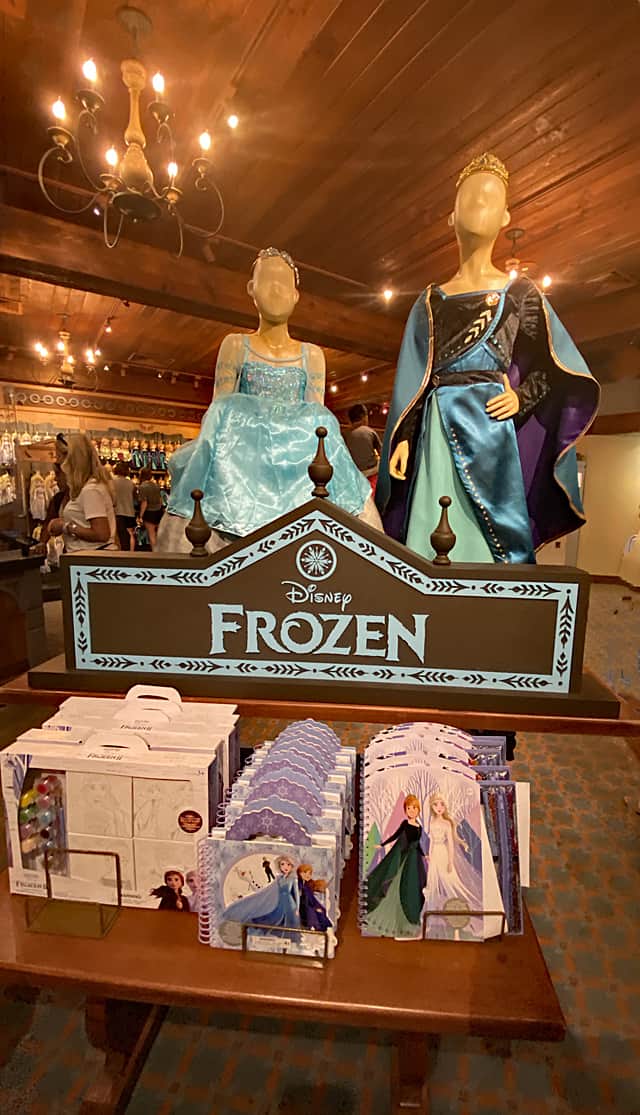 At the Fjording, you can shop for Norwegian clothing, collectibles, jewelry, Frozen Merchandise, toys and more! Put on a Viking helmet and purchase Norwegian fleece. This shop has a series of interconnected rooms.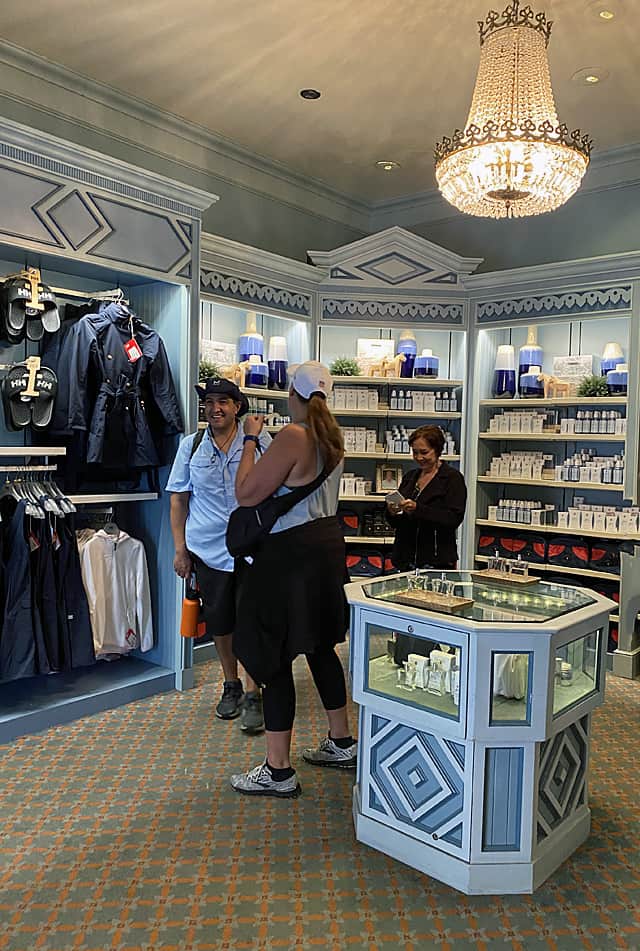 My favorite item here is the beloved Geir Ness fragrance, Laila. It is such a refreshing fragrance! I (Susan) just fell in love with it. My husband uses the Geir Ness men's fragrance. Also, this shop features Helly Hansen outerwear and hand knit Norwegian wool sweaters by Dale of Norway. These items are pricey so plan accordingly.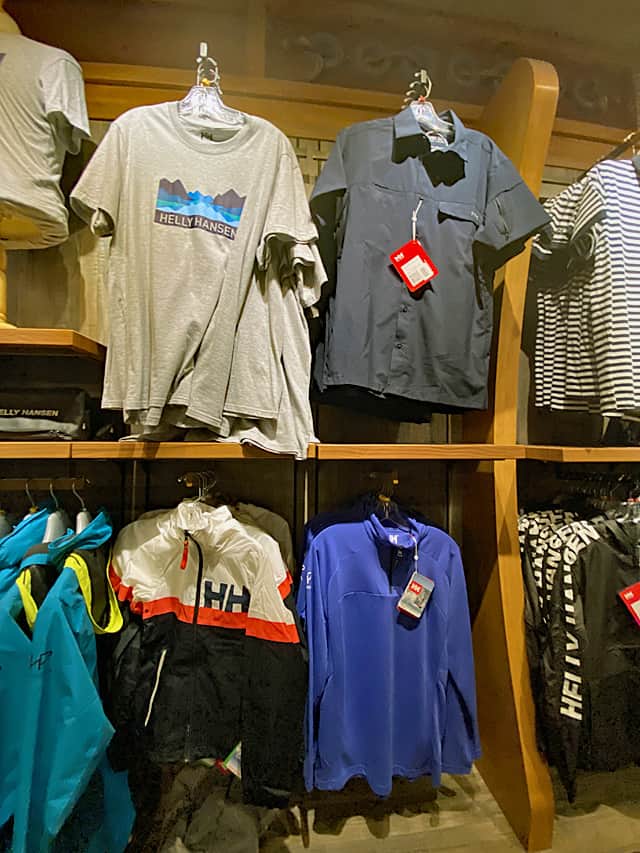 In addition to the viking ears, check out all of the World Showcase ears available here.
Wandering Reindeer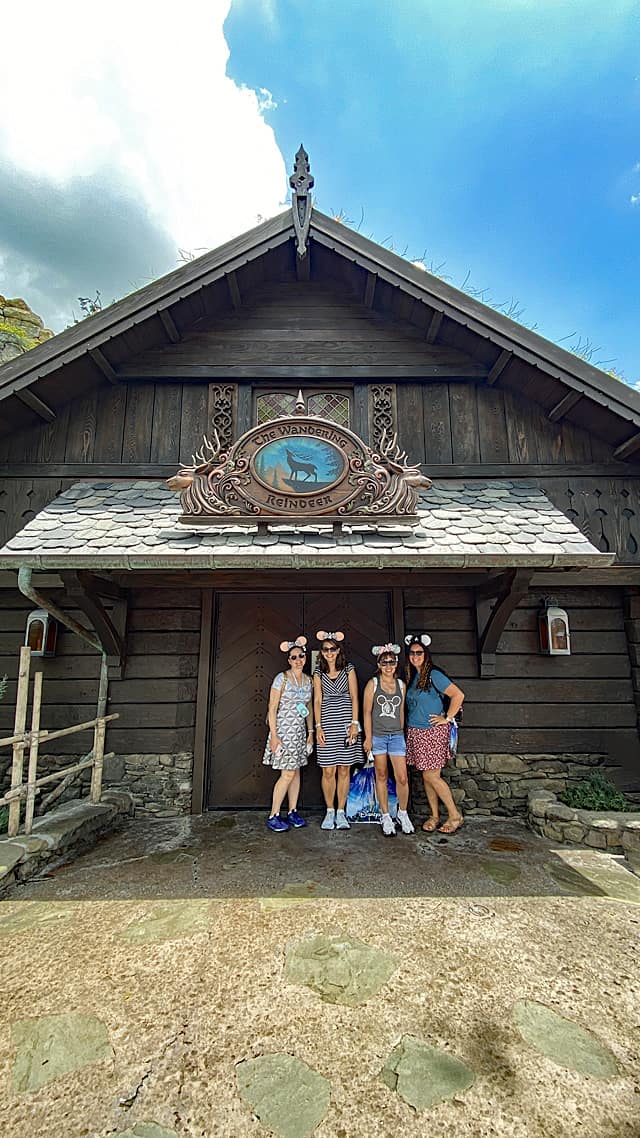 The Wandering Reindeer takes guests to a split-log shop in the countryside of the Norway Pavilion. Here, guests shop for costumes, apparel, plush and toys.
This location is not currently available.
Final Thoughts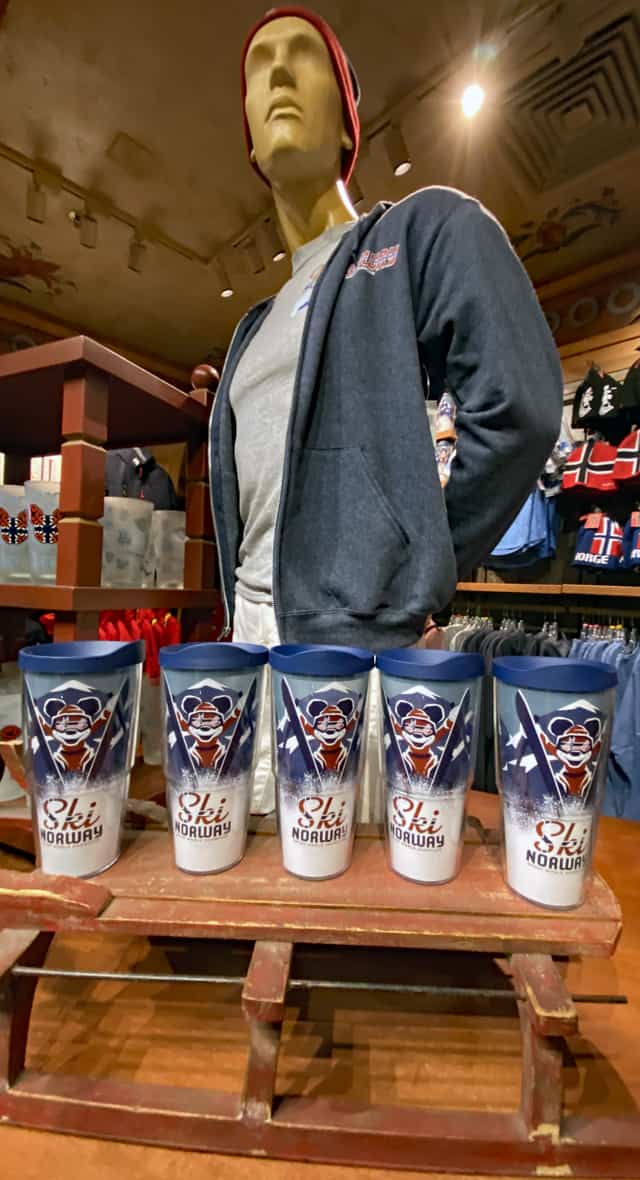 This pavilion has has so many Norwegian and Frozen accents. One of my favorite things about this pavilion is all the ways you can meet princesses here. Be sure to take your time exploring the wonderful details throughout the Norway Pavilion.
World Showcase Pavilion Guides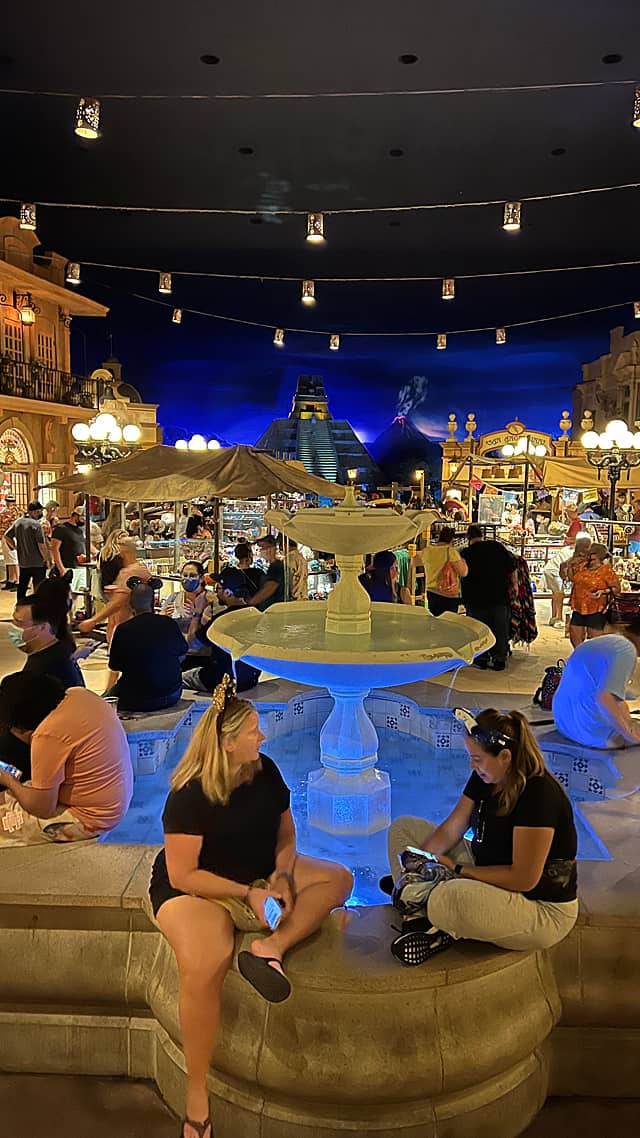 I hope our World Showcase Pavilion Guides spark a desire to explore each one! Check out our other guides below by clicking on the name.
What is your favorite thing about the Norway Pavilion? Or, what are you looking forward to doing here on your next visit? Please share your thoughts below or on our KtP Facebook group.