We're headed to EPCOT's World Showcase for this edition's comparisons! Disney World is in a never-ending state of improvement of its attractions, restaurants, and other experiences.  That is, after all, part of Walt's original vision.  But do you miss the old version of something at Walt Disney World?  Is new always better?  Take a look at what we are comparing in Volume 3 of New vs. Old.  Do you agree with the choices for winners?
Welcome To Volume 3 of The New vs Old Series
Welcome to Volume 3 of my series New vs Old.  At the start of this series I worried that nostalgia would be too much of a factor in my decision making.  My history bias is strong, but in Volumes 1 and 2 combined I chose the new attraction version two out of three times. 
Volume 2 took us on a wild (and sometimes dark) ride through Fantasyland.  For Volume 3 we are headed to EPCOT's World Showcase.
El Rio Del Tiempo vs Gran Fiesta Tour Starring The Three Caballeros
El Rio Del Tiempo
For our first matchup we are headed to the pyramid-shaped Mexico Pavilion in World Showcase. El Rio Del Tiempo (The River of Time) was an opening day 1982 attraction featuring a slow-moving boat ride. The ride begins quietly as you pass an Aztec temple with a smoldering volcano in the distance.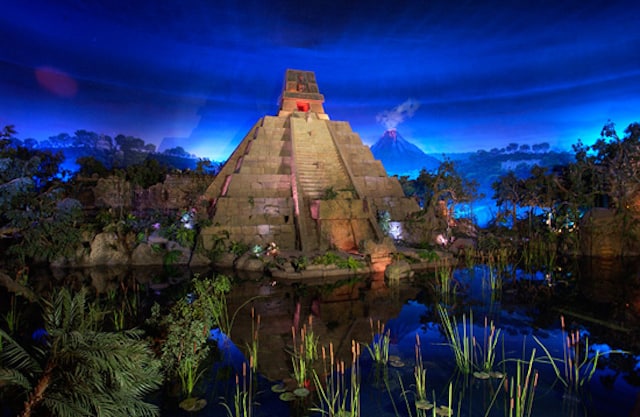 The ride featured scenes with native inhabitants swimming, diving, bartering at an outdoor market, and concluded with a fiesta. The ride used a combination of audio animatronics, detailed scenery, and computer screens. The scenes with the dolls at the fiesta gave an It's A Small World feel to the ride.
Gran Fiesta Tour Starring The Three Caballeros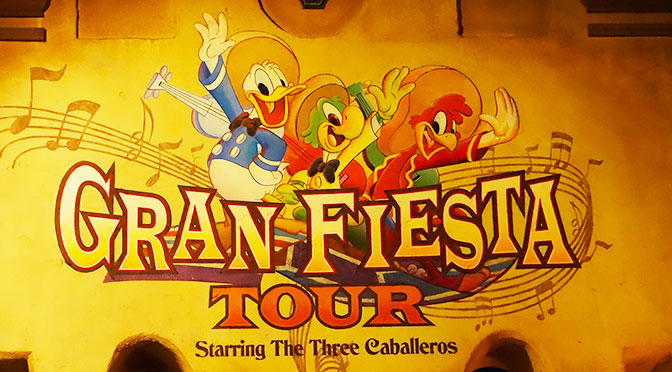 El Rio Del Tiempo closed in 2007, and after a few months reopened as the Gran Fiesta Tour Starring The Three Caballeros.  The Three Caballeros consist of Jose Carioca, Panchito Pistoles, and Donald Duck from the 1944 Disney animated film The Three Caballeros. 
The ride itself only changed slightly.  Riders still take the slow-moving boat through a variety of similar scenes.  The backstory, however, is that Donald Duck has gone missing.  Jose and Panchito try to find Donald as you pass through the Mexican scenery and get him to the concert in time.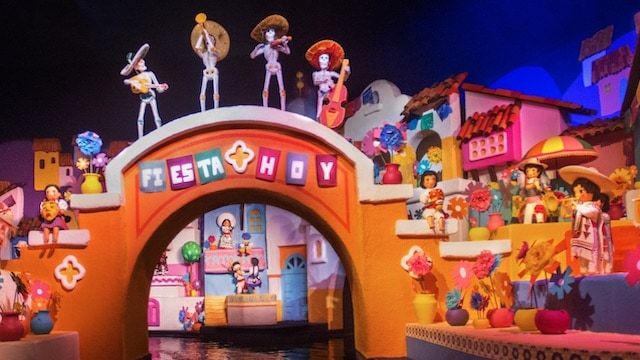 From 2007-2015 I would have said this matchup was basically a tie.  The added Three Caballeros elements were fine, but neither version of the ride was a clear winner.  In 2015 things changed for the ride.
Historic Animatronics Added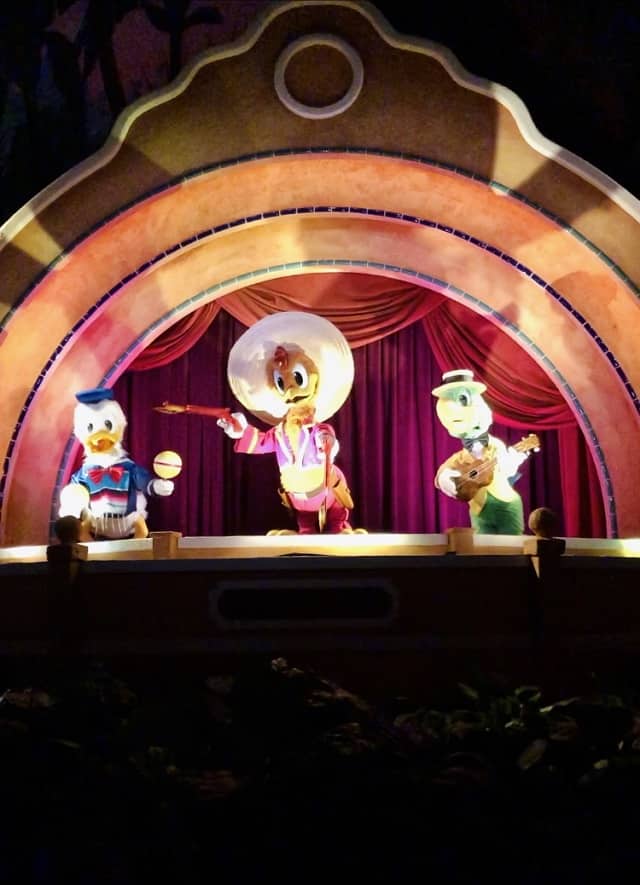 On December 4, 2015 animatronics of The Three Caballeros were surprisingly added overnight to the final scene of the Gran Fiesta Tour ride.  These animatronics have a long Disney history as they were part of Walt Disney's preview event in 1969 where he introduced "Project Florida." 
Once Disney World was complete the animatronics made their way into The Mickey Mouse Revue attraction until is closure in 1980.  From there The Mickey Mouse Revue attraction moved to Tokyo Disneyland from 1983-2009 until it closed to make way for Mickey's PhilharMagic.  
As mentioned above, the historic animatronics have been a part of Gran Fiesta Tour since 2015 and make big news any time they need refurbished. The addition of these famous animatronics along with the Donald storyline gives Gran Fiesta Tour Starring The Three Caballeros the win in this matchup!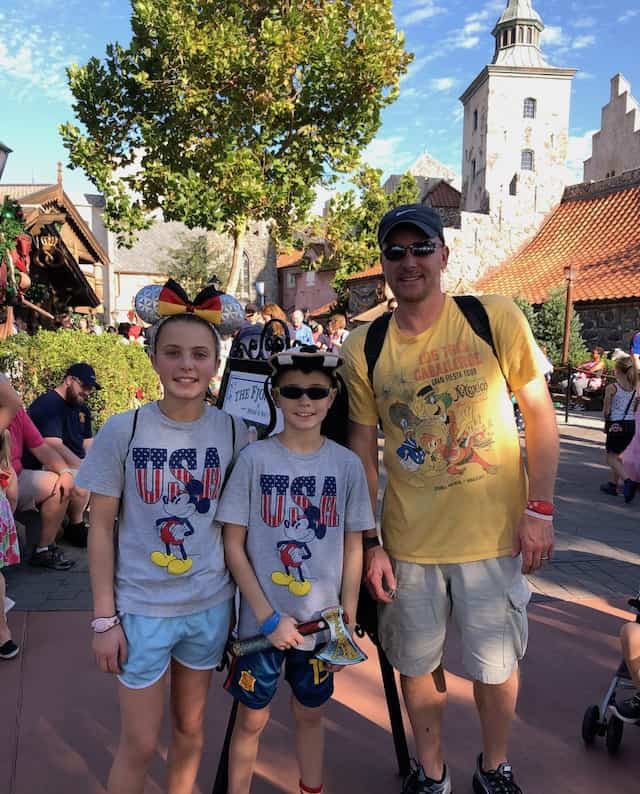 Maelstrom vs Frozen Ever After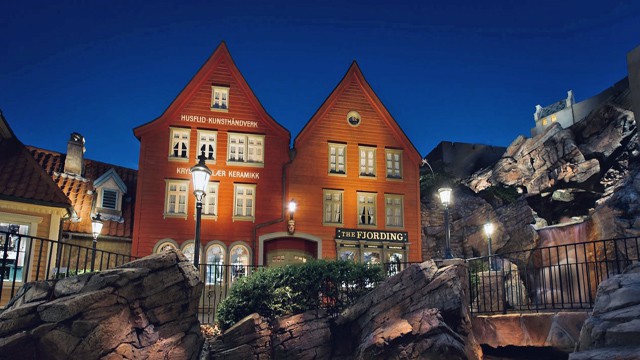 Maelstrom
We are staying in World Showcase for our next matchup as we head to the Norway Pavilion.  The Norway Pavilion was added to World Showcase in 1988 and was where you could find the boat ride Maelstrom (was originally going to be named SeaVenture). Maelstrom featured a showcase of Norweigian culture and mythology.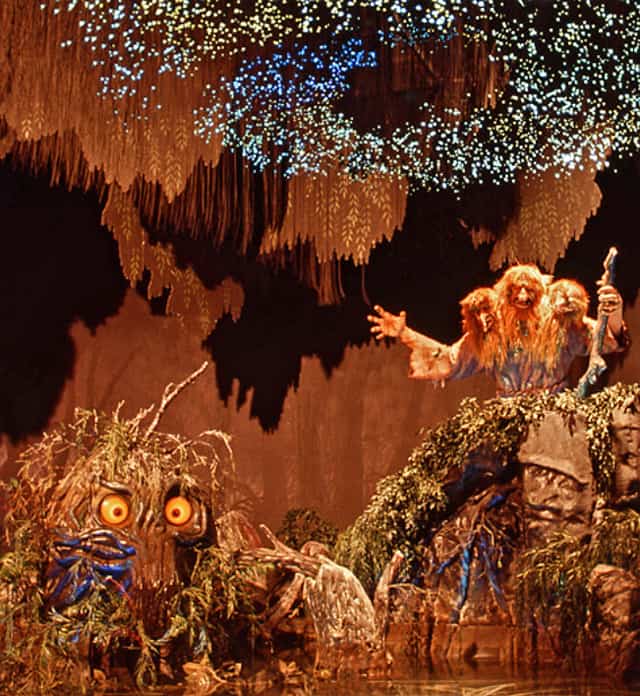 Riders, in a viking ship, would encounter the Eye of Odin and pass through a Viking village before entering troll country.  In troll country, the boat would make an unusual move and turn backwards as the trolls were upset with trespassers. 
As the ships sailed backwards there was a unique vantage point from outside the attraction.  It looked like the ships were about to sail right over the waterfall that was outside the ride.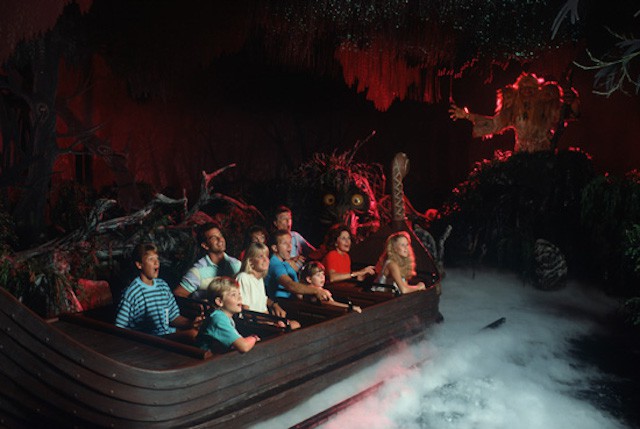 A rock troll then turned the ships forward down a slight drop into the North Sea and eventually a fishing village.  Riders then had the option of viewing a film "The Spirit of Norway" as they exited.  Maelstrom closed in 2014 as it was announced that it would be replaced with a Frozen-themed ride. 
Maelstrom was lacking a bit in mass appeal and was a bit weird.  That's part of what made it endearing to many fans, but the ride didn't stand a chance to the need to capitalize on the success of Frozen.  During its last few weeks before closing, fans of Maelstrom routinely waited in 3 or 4 hour lines during to ride it one last time.
Frozen Ever After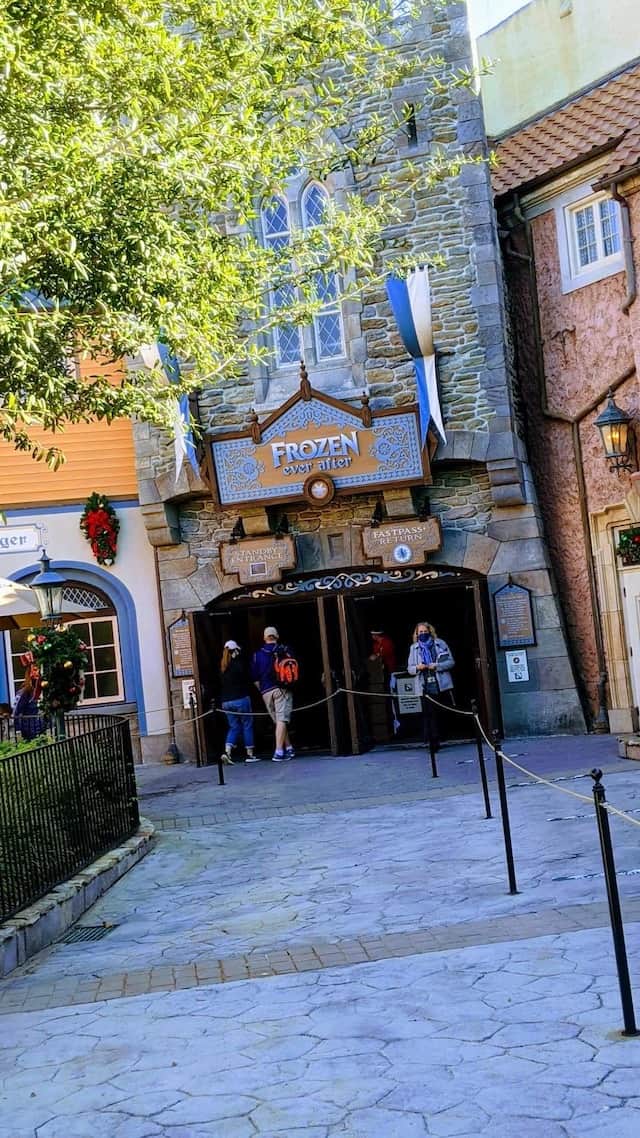 Frozen Ever After is the replacement to Maelstrom in EPCOT's Norway Pavilion. EPCOT purists balked at the idea of a fictional kingdom (Arendelle) and characters replacing Maelstrom. Frozen does have a Norwegian theme so it does provide a general fit and loosely makes sense.
Opening in 2016, riders board a viking ship and pass through the kingdom of Arendelle just as they are getting ready for "Summer Snow Day" celebration. All of the characters you would expect are featured in the ride, along with many of the movie's soundtrack songs. You can see more about the interactive queue and current changes due to Covid restrictions here.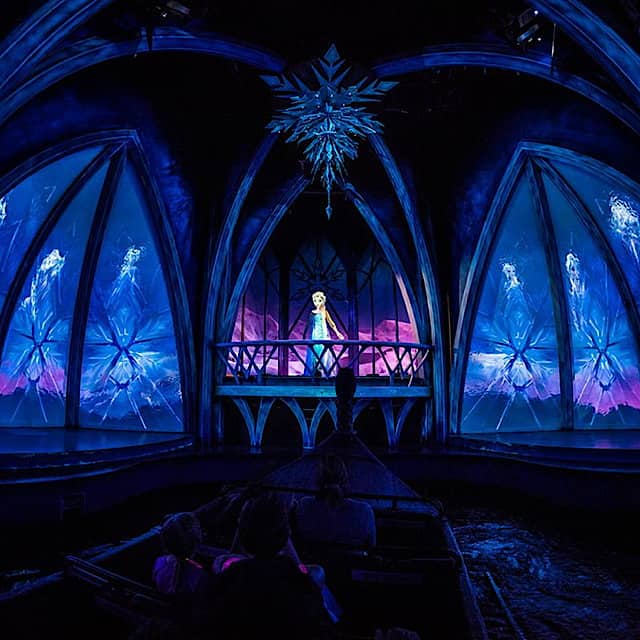 The ride scenes and animatronic characters utilize cutting edge digital projection mapping and provide a pretty sophisticated experience.  The boats and track are basically the same as Maelstrom, including the switch to moving backwards.  It does provide a good opportunity to swirl in the "Let it Go" scene as you switch directions. 
The ride is family friendly, but due to Frozen's continued popularity be aware that it typically has one of the highest wait times each day in EPCOT.  Most guests consider this a must-do. Who doesn't like to sing along?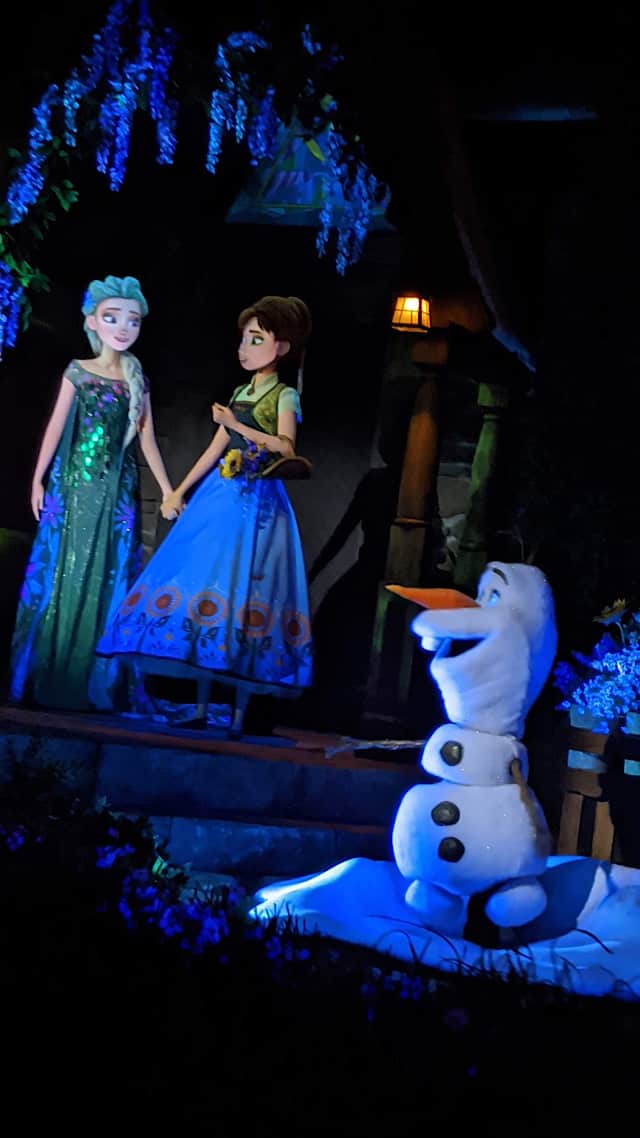 Just as we saw with Mr. Toad's Wild Ride, and Mickey and Minnie's Runaway Railway in Volumes 1 & 2, there are elements of Maelstrom that Imagineering included (in addition to the obvious viking ships). The rest of the Norway pavilion now has some added Frozen elements as well.
Which Is Better?
As I mentioned above, Frozen Ever After utilizes the same track, ships, and building space as Maelstrom. Given those constraints, I believe Imagineering did a good job with what they were given. All along the transformation felt rushed as Disney tried to capitalize on the phenomenon that was Frozen. I understand why they chose the Norway Pavilion and chose to close Maelstrom.
Maelstrom was another ride that gave guests a unique Disney feeling.  It was quirky and a little weird, but that was part of the appeal.  Frozen Ever After is a nice ride, but I think it falls short of what it could be due to the constraints that Disney put on itself.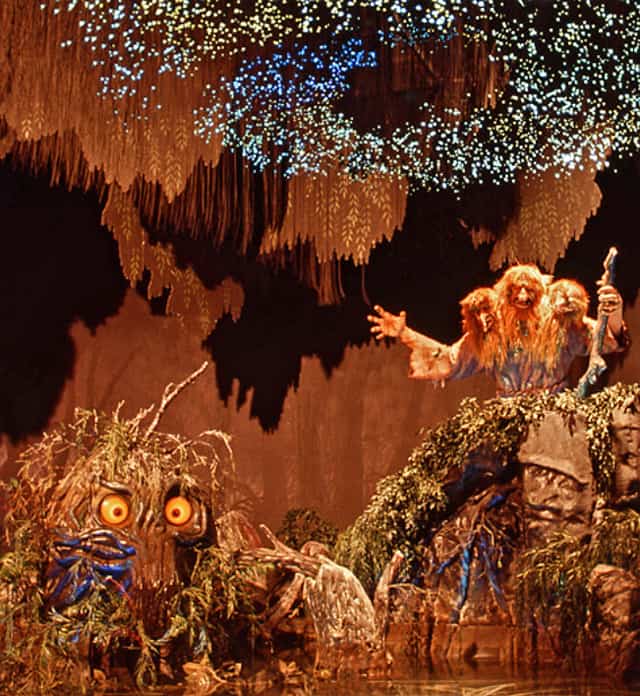 There is nothing wrong with the ride and the Frozen characters definitely need a place in Disney World.  It felt forced into the Norway Pavilion.  Maelstrom wins this matchup.  Time for me to move on from Maelstrom's closure?  I'm not ready to let it go….
What would you have picked in Volume 3's matchups? Am I stuck in the past too much with my choice of Maelstrom? Are there any parts of Disney World (attractions and other areas) that you would like compared for a future article matchup? Let us know in the comments and on Facebook!