Walt Disney World is continuously improving its attractions, restaurants, and other experiences. That is, after all, part of Walt's original vision. But do you miss the old version of something at Walt Disney World? Is new always better? Take a look at what we are comparing in this edition of New vs. Old: Mickey and Minnie's Runaway Railway/Great Movie Ride and Test Track/World of Motion.
Welcome to the New vs Old series
Welcome to the inaugural edition of my series New vs Old! One of the things I try to guard against when writing this article is allowing nostalgia to be too much of a driving force in my opinions on whether the old or new version of a Disney entity is better.
Yes, I long for the EPCOT Center I grew up with, but at the same time I can acknowledge that change can be good. We're humans after all, and we often resist change and would rather stick with something familiar and comfortable. Disney experiences often fit right into that thinking, but sometimes change is needed. Let me know in the comments and in future editions of this article if my history bias is too strong!
Mickey & Minnie's Runaway Railway vs The Great Movie Ride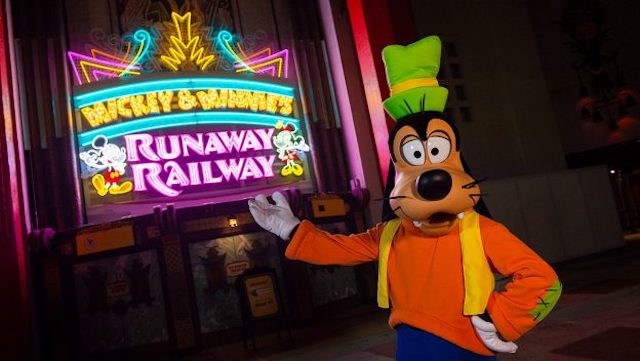 Mickey & Minnie's Runaway Railway opened in Disney's Hollywood Studios in March of 2020 right before the prolonged closure of Walt Disney World due to the COVID-19 pandemic. The attraction is in the Center Stage portion of the park, and is the focal point as you enter Hollywood Studios and walk down Hollywood Blvd.
Mickey & Minnie's Runaway Railway is set inside a replica of the famous Chinese Theatre from Hollywood, CA. The building previously was home to The Great Movie ride before Runaway Railway. When The Great Movie Ride closed, it was the last of the original opening day (May 1st, 1989) park attractions to close.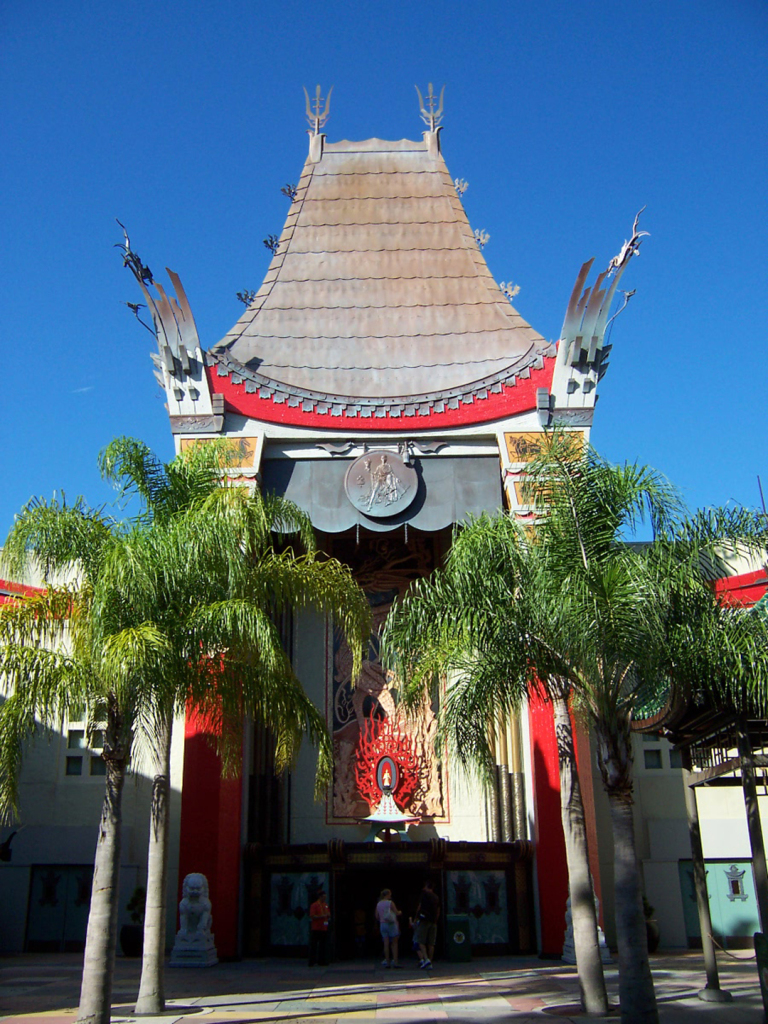 The Great Movie Ride
The Great Movie Ride was a dark ride that took guests on a journey through classic movies including The Wizard of Oz, Casablanca, Indiana Jones, and Mary Poppins. The ride utilized Audio-Animitronic characters (and some humans from time to time) and recreated famous scenes from the movies.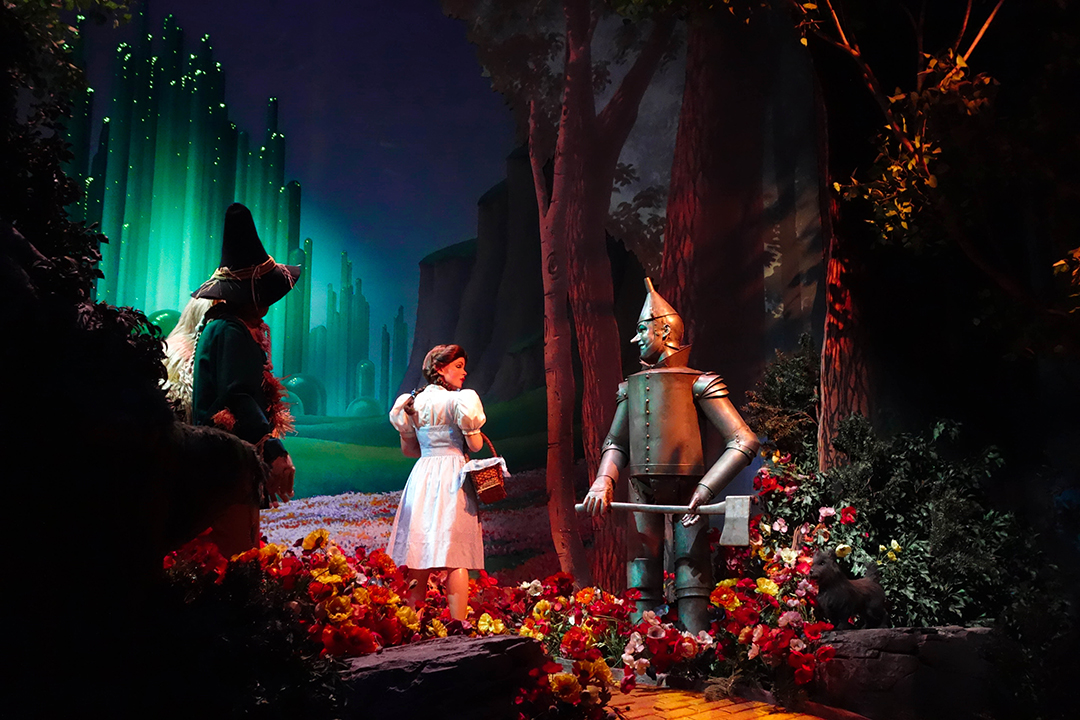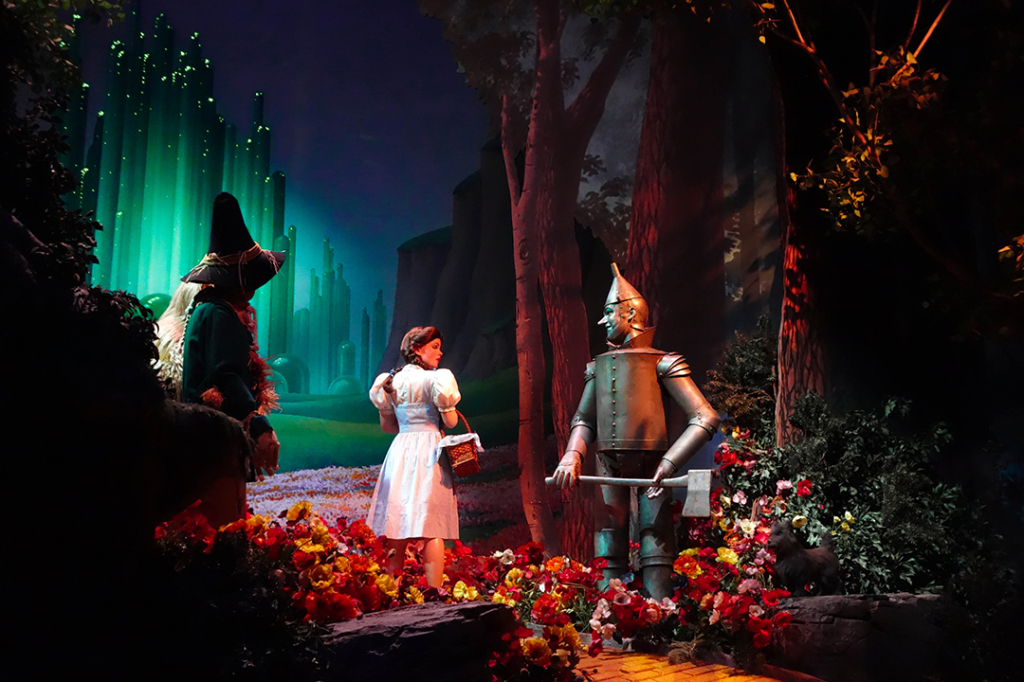 Mickey & Minnie's Runaway Railway
Mickey & Minnie's Runaway Railway is set in the theme and artistry of the Paul Rudish Mickey Mouse shorts that have been made since 2013. That may be a bit different than what most guests are used to regarding Mickey.
The characters have a mix between current art and a retro 1930's look. Guests are taken through ten cartoon scenes as Mickey and Minnie try to help you avoid disaster that of course was set off by Goofy. This ride is family-friendly just like the Great Movie Ride was.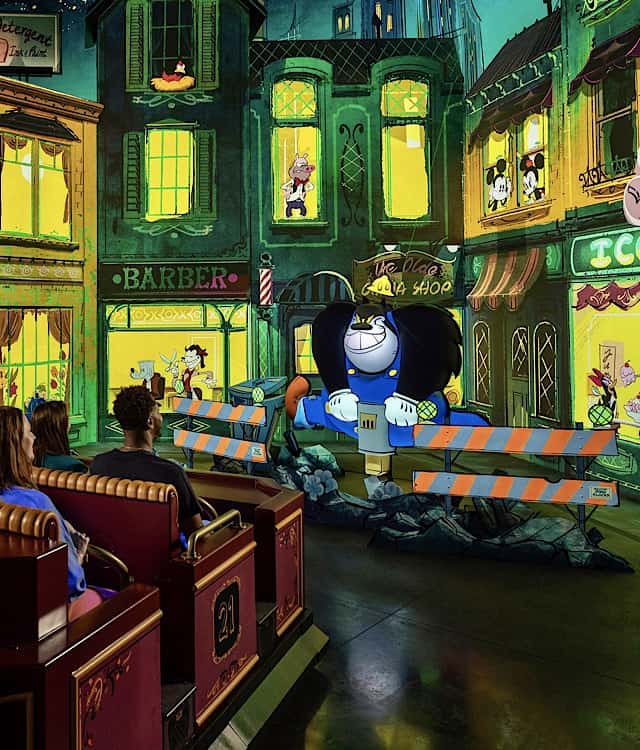 The ride uses new projection technology and a track system and does not use what was previously there for the Great Movie Ride. The entrance, however, and pre-show queue are pretty much the same as the original ride just with some new Mickey elements added.
One of the neat things about this ride in my opinion is that there are many hidden "Easter eggs" by Imagineering that pay homage to Disney history, the Great Movie Ride, and more. Examples of more hidden Easter Eggs can be found here and here!
There are even multiple ride experiences that can happen depending on how things start out. And without giving away spoilers, don't forget to pay attention to the sub-plot involving Pluto.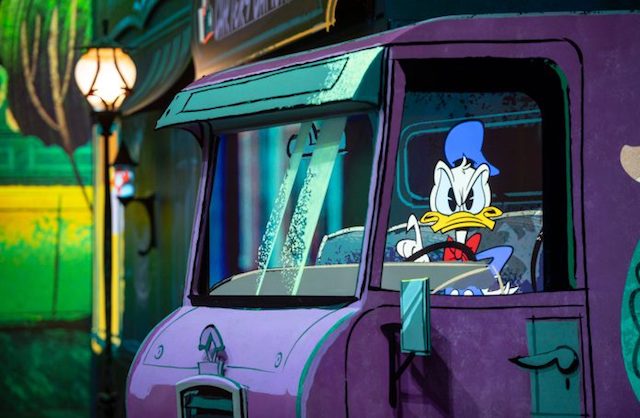 Which is Better?
I'll be honest, when I heard that The Great Movie Ride was closing I was extremely skeptical of the replacement. The fact that it was the last original attraction and was a link to the original park had me thinking this might not be the best decision. But let's be real, the ride attendance was low each day, and for most guests the movie scenes, quotes, and music were not hitting home with this generation.
When I think about all factors, Mickey & Minnie's Runaway Railway wins this Which is Better? matchup. I think The Great Movie Ride ran it's course in Hollywood Studios and Runaway Railway is a great replacement. The new projection technology, storyline, and hidden treasures makes the Runaway Railway a great replacement.
The nods to the Great Movie Ride and Disney history help too! For more info on Runaway Railway including a ride video check out our past article here.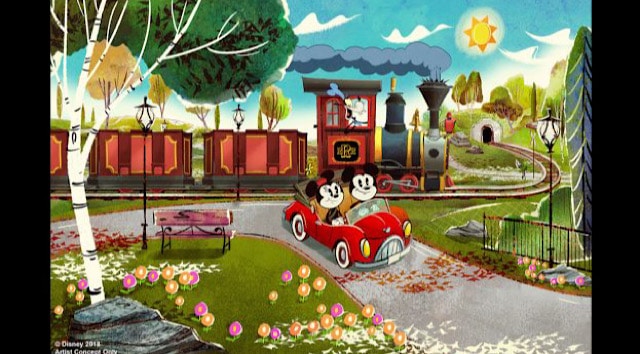 Next in the Series: World of Motion vs Test Track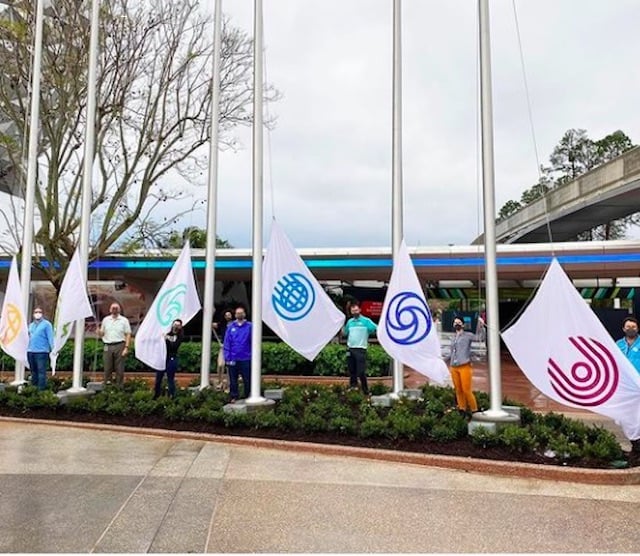 World of Motion
We're headed to EPCOT for the next matchup as we look at Test Track vs The World of Motion. The World of Motion was an original park attraction that took riders on a history of transportation (both triumphs and failures) with a look into the future of vehicles. Guests boarded Omnimovers for their journey through the ride.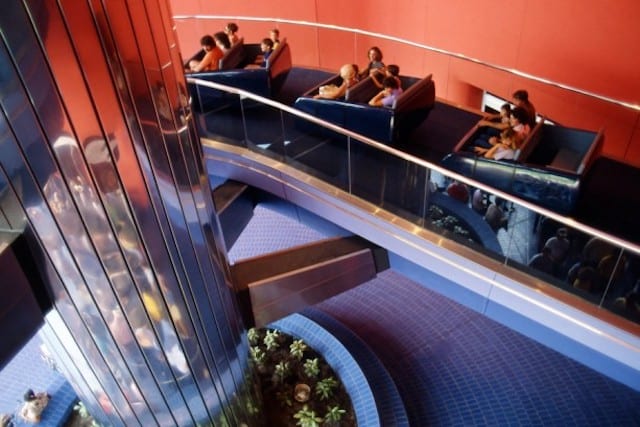 The World of Motion ride brought Disney fans one of the iconic theme park songs "It's Fun to be Free!" The song was an original song especially for the ride created by Disney Legends X. Atencio and Buddy Baker who also worked together on creating "Grim Grinning Ghosts" for the Haunted Mansion.
World of Motion had a large amount of deep, detailed audio-animatronic scenes that told the story of transportation in a unique tongue-in-cheek style. World of Motion closed in 1996.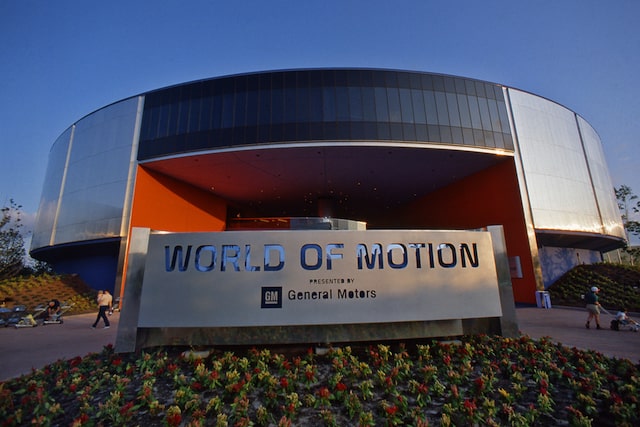 Test Track
Test Track opened in 1999 and replaced World of Motion. Test Track takes riders through the process of creating and designing their own car and "testing" it on a drive through the pavilion. The testing features maneuvers, acceleration, and climaxes with a trip outside the pavilion at speeds of 65mph in the ride vehicle.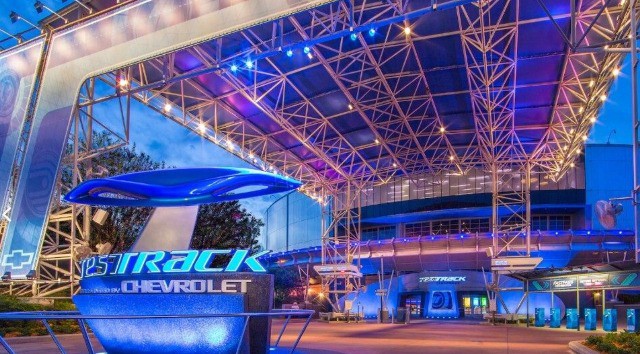 Riders get updated on how their design decisions in the pre-show affect their vehicle's performance in the test. The post-ride area features interactive displays about the future of vehicles and actual Chevrolet vehicles. General Motors (the parent company of Chevy) remains the sponsor of this pavilion just like the World of Motion days.
Which is Better?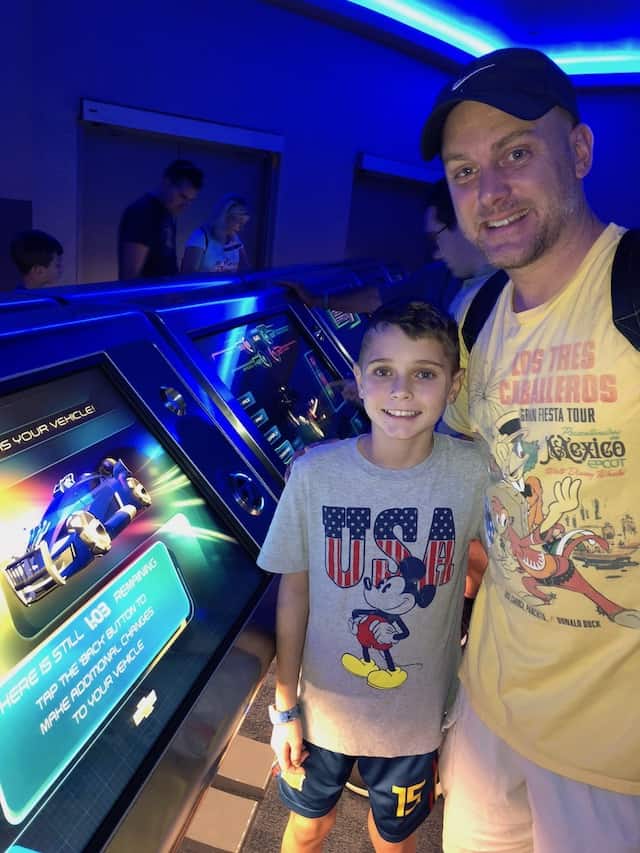 When I make my decision here I'm basing a lot of the decision on whether I feel Test Track falls a bit short of its potential. Much in the way Spaceship Earth still has appeal and has that classic EPCOT feel, World of Motion told a great story. I would argue the sarcasm and humor that World of Motion utilized conveyed the message even better than the way Spaceship Earth explains the history of communication.
There are areas that Test Track could certainly be improved. Don't get me wrong, I like Test Track a lot. The ride experience is good and the high speeds are an awesome experience. The vehicle design pre-show is a fun interactive experience. However, the connection from the pre-show designs to the clunky way that they try to work them into the ride experience leaves a bit to be desired. It doesn't take long to realize that your designs in the beginning don't really have an effect on the ride. However, the ride experience does make up for it.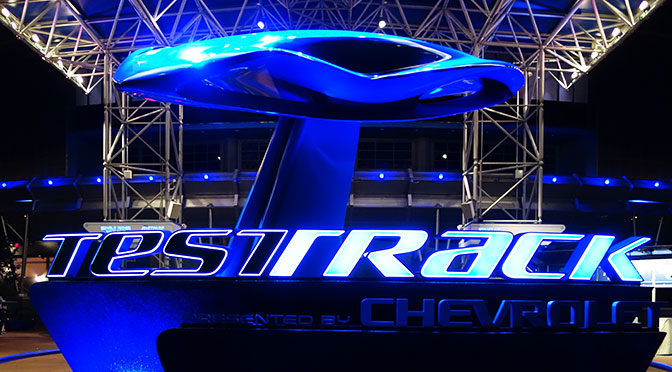 In summary, this was a really close call but I will say Test Track wins this matchup. Too much nostalgia at play that even made this a close call for me? Maybe. World of Motion is one of those classic EPCOT Center attractions with a unique song similar to Spaceship Earth and another former ride Horizons. Now Horizons might be a different story in its matchup…but that is for a future article! I think its obvious that I'm a big fan of the Disney storytelling.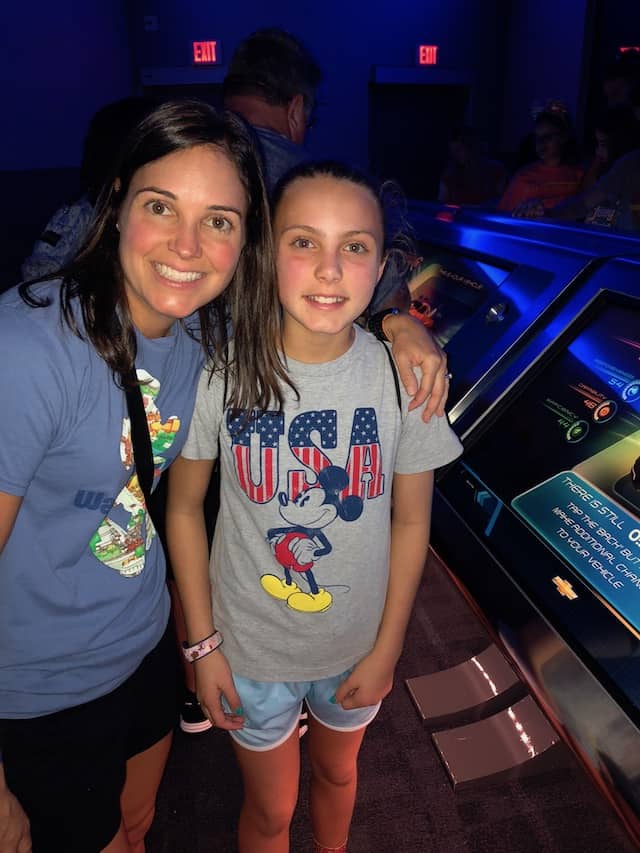 Test Track gets the nod here and wins this matchup. It was definitely a close call, but Test Track is an upgrade when you take into account the whole experience.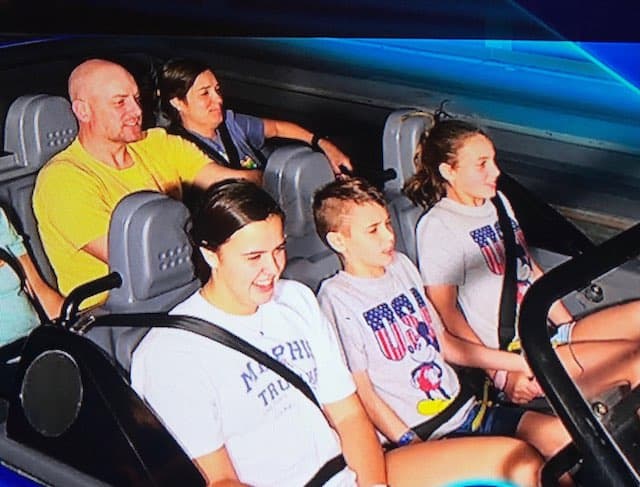 I hope you enjoyed the first edition of the New vs Old Series! I'll be back with another edition soon. I guess the history bias was not too strong as I went with the new version of each of these attractions.
What would you have picked in each of these cases? Are there any parts of Disney World (attractions and other areas) that you would like compared for a future article matchup? Let us know in the comments and on Facebook!