Want to throw a movie night Toy Story style? Check out these food ideas, crafts, games, and even Easter eggs to find throughout the movies! Watch one or watch them all!
Toy Story is one of my family's favorite Disney movie franchises. Being that it was the first film created by Pixar, it was released when I was in elementary school.
It has been such a treasure each time the next film comes out and I get to witness the magic all over again through the eyes of my children.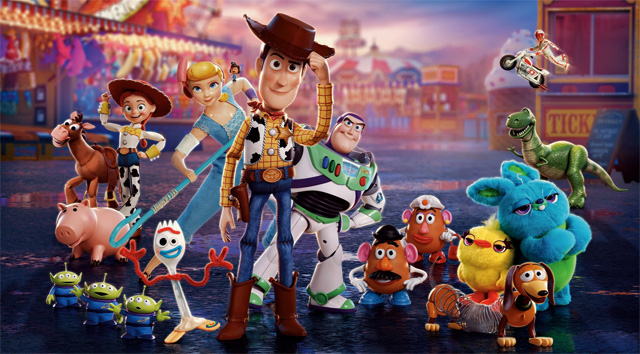 Recently, our family decided to have a Toy Story movie night. I don't know about you guys, but movie nights are getting us through this quarantine. We go all out with snacks and treats, games and toys to play with, and so much more.
We have enjoyed Pixar's Onward and Trolls: World Tour so far during this extra time we are spending at home.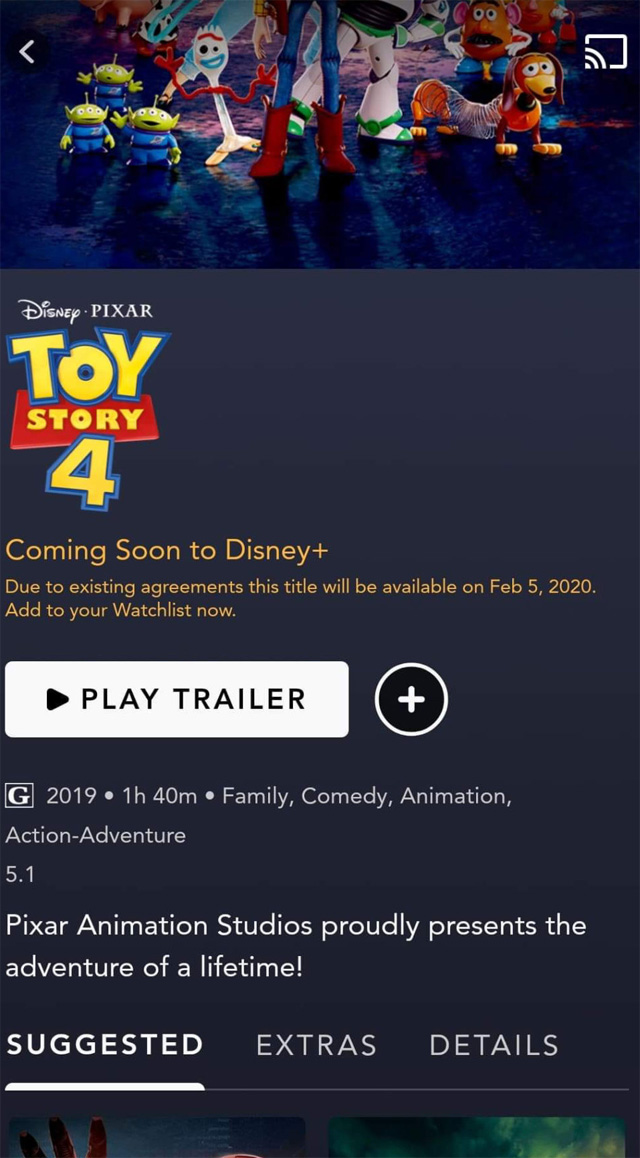 Being that all 4 Toy Story movies are currently streaming on Disney+, movie night really couldn't be easier. I'll break down our evening and share some ideas that you could incorporate into your own movie night.
Set the Atmosphere
If you have Toy Story toys, bring them out! Lay out your Buzz, Woody, and Bo Peep to "watch" the movie, too! Slinky, Rex, Barbie, Ken, and Mr. and Mrs. Potato Head can make an appearance, too.
If you have wooden blocks, set them up to spell out a fun saying. Hang up streamers if you want!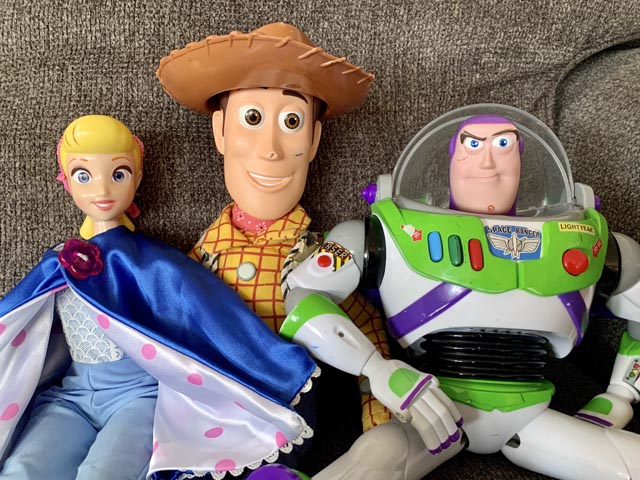 We also laid out a table cover and some extra plates and napkins we had saved from previous birthday parties.
You can get really creative with things you have lying around the house since there are so many toy references in the Toy Story movies.
Bring in the Themed Food
The food options are endless. An obvious choice would be pizza from "Pizza Planet" or Slinky Dog hot dogs. Hamm's ham and cheese sandwiches are also a cute option.
If you plan to binge-watch all 4 movies in one day or one weekend, you can plan to have all of these options!
We grilled out "Slinky Dog" hot dogs and Mr. Potato Head french fries. The kids enjoyed the themed food on our decorated table.
For a healthy snack, we also included green (Alien) grapes and (Lotso) strawberries. I'll spare you food photos, but we were going for a Woody theme with the plates and cups.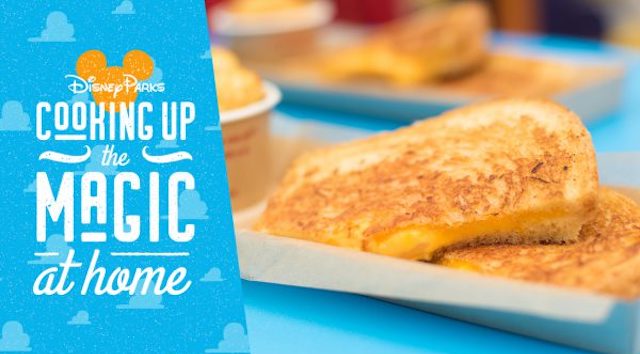 If you want to feel like you're in Toy Story Land at Disney's Hollywood Studios, try making the 3-cheese grilled cheese from Woody's Lunch Box.
We recently shared the recipe HERE! Add in some tomato basil soup or homemade pop tarts for fun!
Set up Toys and Games
If you have Toy Story themed LEGO bricks or other toys, these would be a great option to lay out for your kids to play with during the movie. Sometimes my kids get bored or need a little break, especially if we are watching a movie we've already seen.
This will keep them occupied while still holding their attention!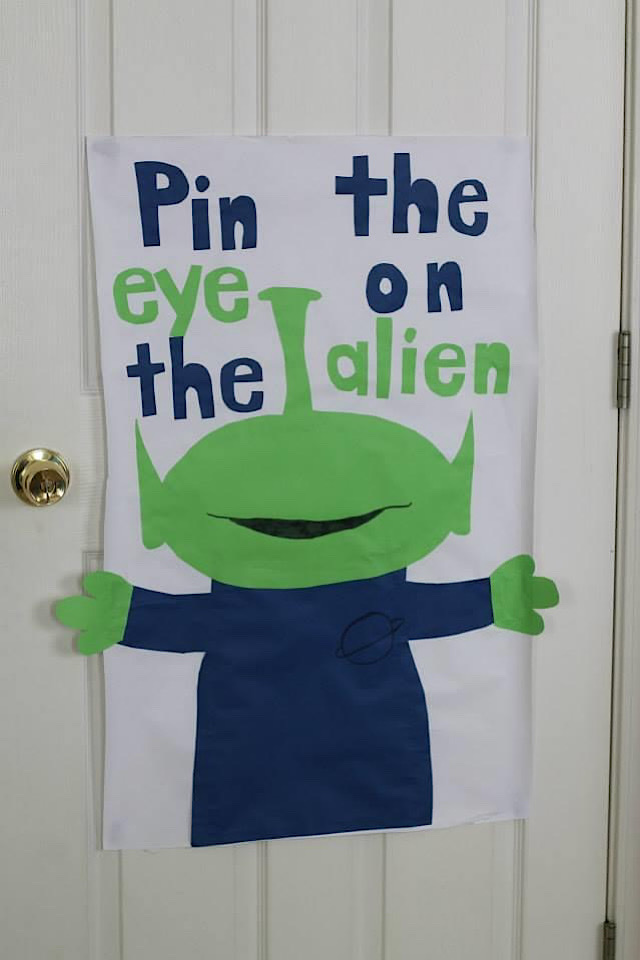 I created a "Pin the Eye on the Alien" several years ago for my son's Toy Story birthday party. It was very easy to cut out the shapes and paste them on white paper. I had used large colored paper from my local education store, but you could do a smaller version with construction paper.
Then just cut out several eyes to "pin" on. I put some double-sided tape on the back before I handed it to each child.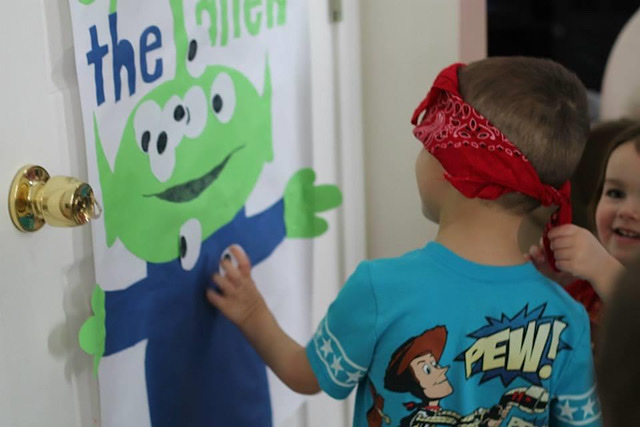 Make Crafts
We also made some crafts to get into the Toy Story spirit. The first was Mr. and Mrs. Potato Head. I had cut out the pieces ahead of time in various colors and shapes.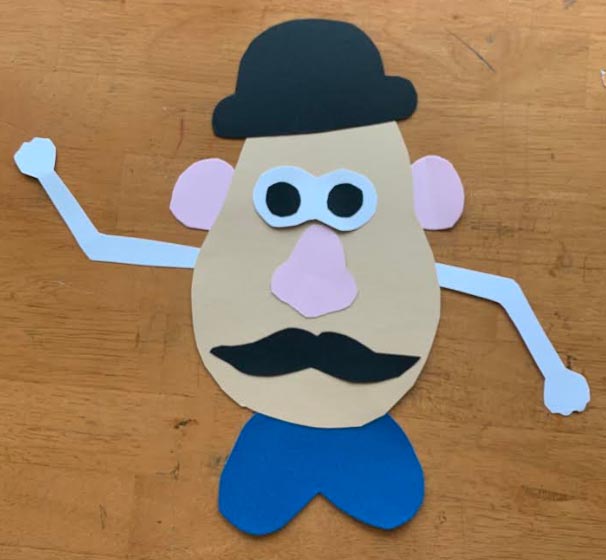 They spent several minutes deciding what to put on their Mr. or Mrs. Potato Heads. We then added popsicle sticks to turn them into puppets.
Another cute idea that doubles as decorations is a Slinky Dog paper chain. This is fun because you can make it as short or as long as you want! Add a face and ears to the first chain, a tail to the last chain, and hang it up for your movie night!
If you have a Disney trip coming up, you could also turn this into your trip countdown!
Look for Easter Eggs!
Disney+ recently sent me an email pointing out some movie Easter Eggs in Toy Story 4.
If you don't know what "Easter Eggs" are, they are references to other Disney movies hidden throughout the film.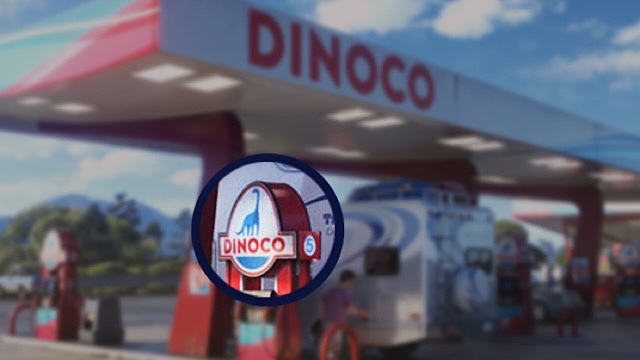 My kids love watching for Easter Eggs, and we actively look for them every time we watch a movie. After reading through the email, I was surprised to see some we have missed!
Here is a list of a few of the Easter Eggs found throughout the Toy Story films. Keep in mind, this is just a sample! You can use Google to find the rest!
Also, skip this section if you don't want to read spoilers!
Toy Story 1
Being that Toy Story 1 is the first Pixar film, there are really no Easter Eggs to be found here. There are still a few, and they reference Pixar itself.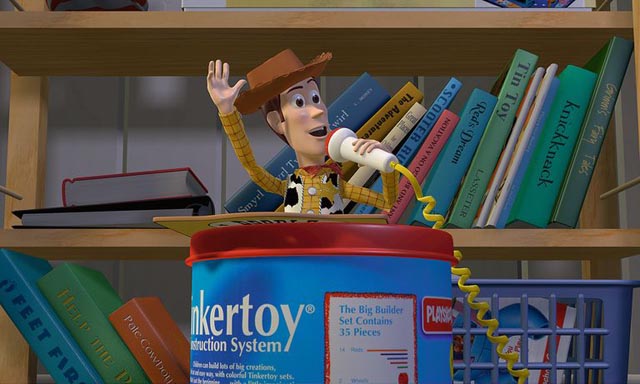 In Woody's moving announcement, you can see the names of some of Pixar's early short films. Red's Dream, Tin Toy, and Knick-Knack can be seen on the spines of the books behind Woody.
Look at the ball Buzz uses to prove he can fly!
Toy Story 2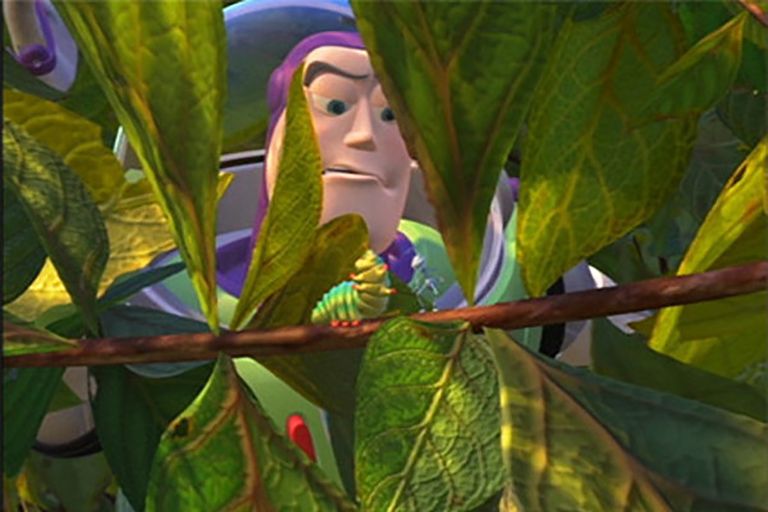 When Hamm is flipping through the tv channels, you can see some of the same Pixar short films mentioned above.
The caterpillar from A Bug's Life, Heimlich, can be seen on a branch before Buzz cuts it away.
When Jessie's owner climbs the hill, you can see the same tree that was used in A Bug's Life. It's just the other side of the tree!
Toy Story 3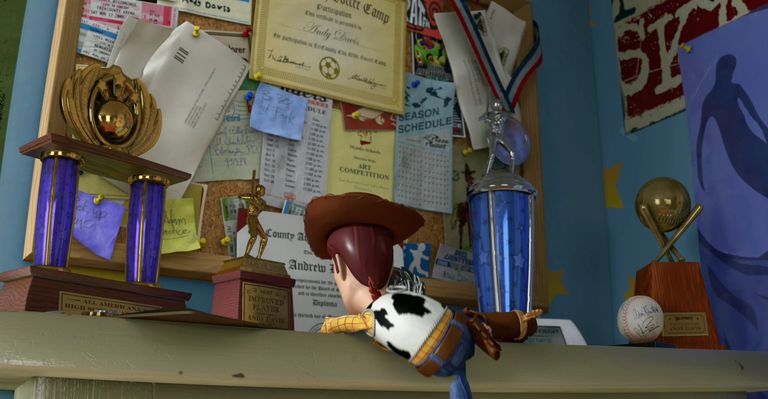 The garbage collector is Sid from the first Toy Story. He is voiced by the same actor and wears the same skull shirt.
A postcard from Carl and Ellie Fredricksen (Up) can be seen on Andy's corkboard.
A Mickey Mouse clock can be seen on Andy's wall when they are watching the old home movie.
Nemo is on the toy box in Andy's room.
Dory is in the paintings at Sunnyside Daycare.
Speaking of Sunnyside, one of the kids has a Lightning McQueen shirt!
Toy Story 4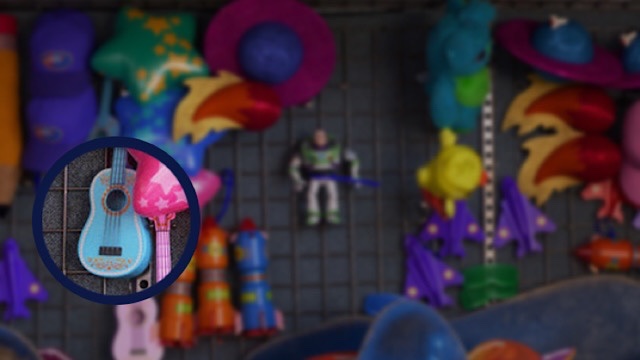 A guitar from Coco can be seen hanging on the wall next to Buzz at the carnival.
The gas station Bonnie's dad pulls into is also the Piston Cup sponsor in Cars.
Pay close attention when Bo Peeps' sheep hand her the treasures they found. The bottle cap is the meaningful badge from Up.
The diving mask from Nemo can be found in the antique store.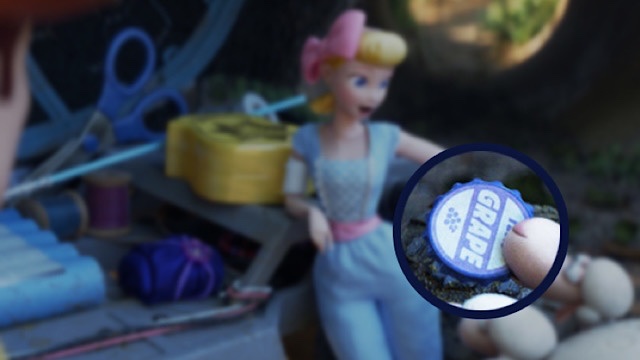 We have also provided some Easter Eggs that can be found in the Frozen franchise.
I hope I've given you some ideas to guide you in your own Toy Story movie night! Share your movie night ideas with us over on facebook. You can also join our KtP Crew facebook group and continue the discussion.