We are so excited for all of the beautiful decorations as Walt Disney World prepares for the 50th Anniversary of the Magic Kingdom. Check out the new updates to Spaceship Earth for this Golden Anniversary.
Park Icons Reimagined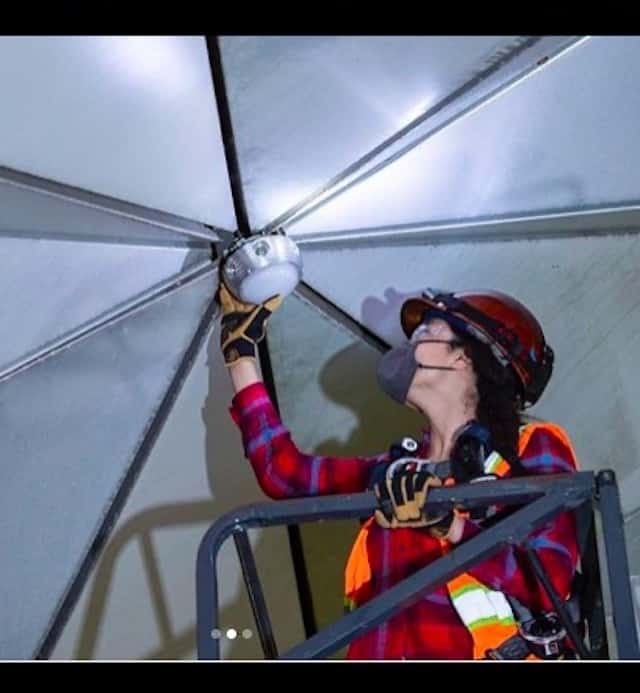 Disney is preparing for the 50th Anniversary Celebrations at Walt Disney World.  Mickey and Minnie Mouse will be seen in new outfits and illuminated displays will be seen on all 4 Theme Park icons including Cinderella Castle, the Tree of Life, Spaceship Earth, and the Tower of Terror. 
You can even check out a video of these beautiful transformations HERE. Back in March, we received our first look at the Beacons of Light that were to be installed on Spaceship Earth in EPCOT. You can check out this first look HERE.
Spaceship Earth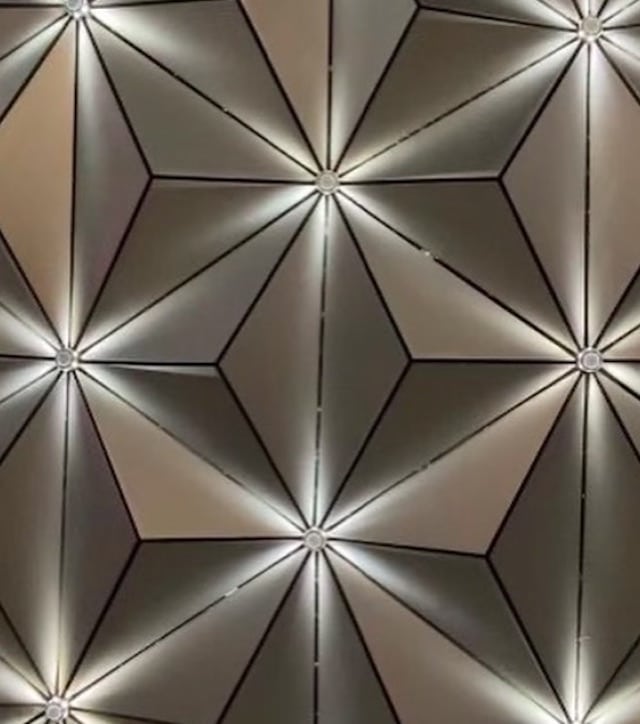 Spaceship Earth is such an iconic symbol for EPCOT. We are so excited to see how this would be illuminated for this Golden Anniversary. Today, Zach Riddley, Disney Imagineer, shared the the progress that he and his team have made for this unique lighting display.
Riddley shared on Instagram, "Installation of the system is nearly complete, and our team has been hard at work testing. Jason Read, Galen Lande, and their team are leveraging a "pre-cueing" system to pre-visualize and program this new system virtually- allowing us to test many different ideas before locking in our best look."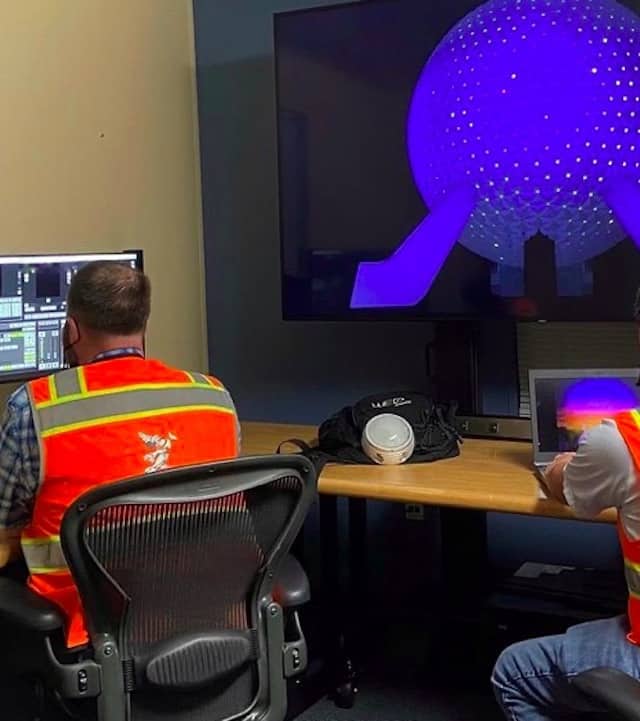 Riddley goes on to share that they are discovering many cool effects that they can achieve thanks to the unique structure of Spaceship Earth.
"We are exploring visual poetry that respects the lighting legacy of this grand icon while bringing new depth and motion to life-all inspired by colors and textures that evoke stardust and the mystery and wonder of our universe."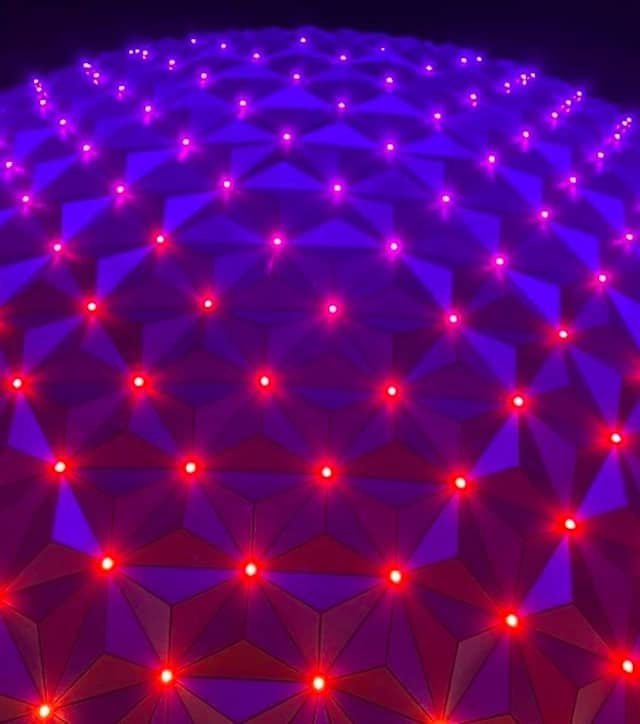 This beautiful display will also extend into the lighting of the Main Entrance Plaza, the new fountain, and the pylon lighting.
Work is still being done to finalize the Beacons of Light for the start of the 50th Anniversary celebrations on October 1, 2021. We can't wait to see even more great photos of this display then.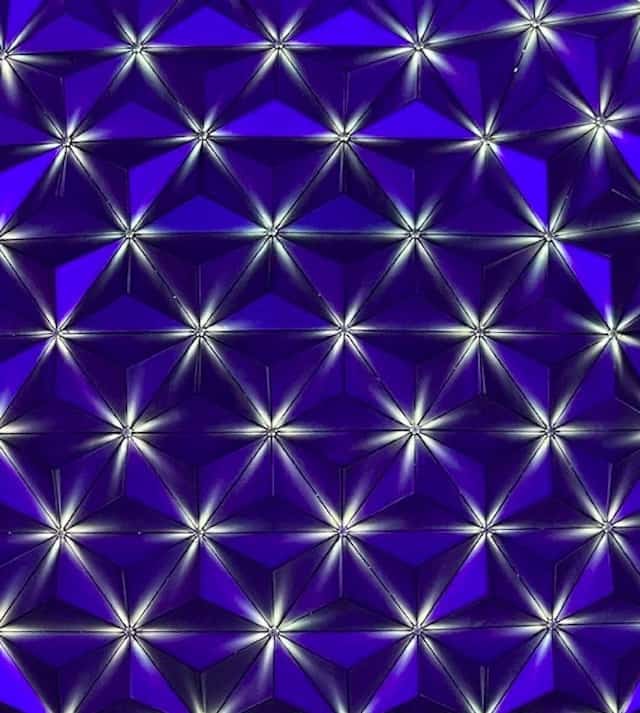 With work almost complete, Guests can enjoy the Beacons of Light on Spaceship Earth starting October 1, 2021.
What do you think of the Beacons of Light? Will you be planning to visit EPCOT at night to take in the fully illuminated Spaceship Earth? Will you be at Walt Disney World for the 50th Anniversary? Which Park Icon are you most excited to see? Share your thoughts with us on our Facebook Page.