We are so excited to see the return of nighttime displays around Walt Disney World. Check out the newest updates to 2 Walt Disney World Parks.
50th Anniversary Transformations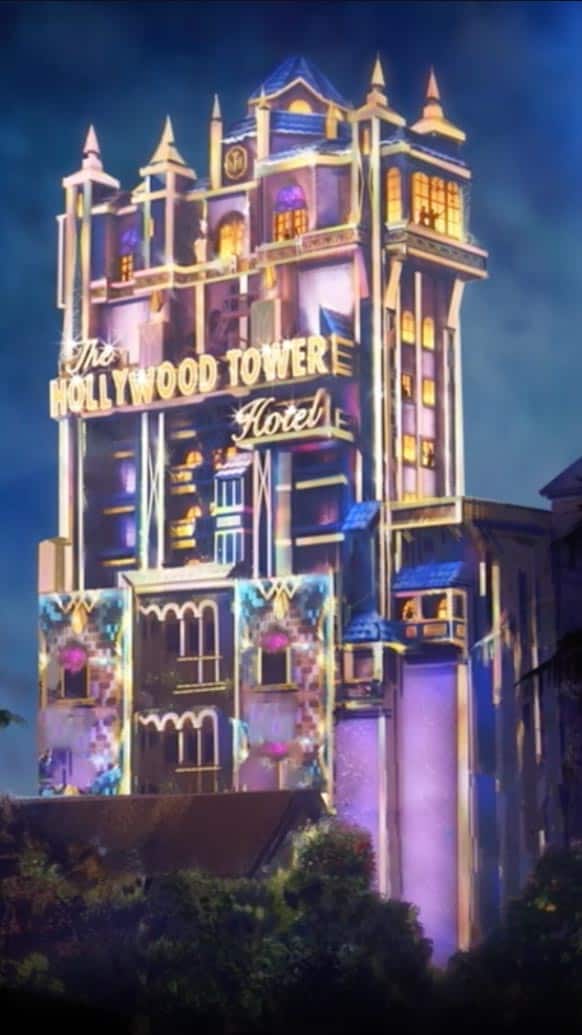 Disney is preparing for the 50th Anniversary Celebrations at Walt Disney World. Mickey and Minnie Mouse will be seen in new outfits and illuminated displays will be seen on all 4 Theme Park icons including Cinderella Castle, the Tree of Life, Spaceship Earth, and the Tower of Terror.
You can even check out a video of these beautiful transformations HERE.
Nighttime Magic Returns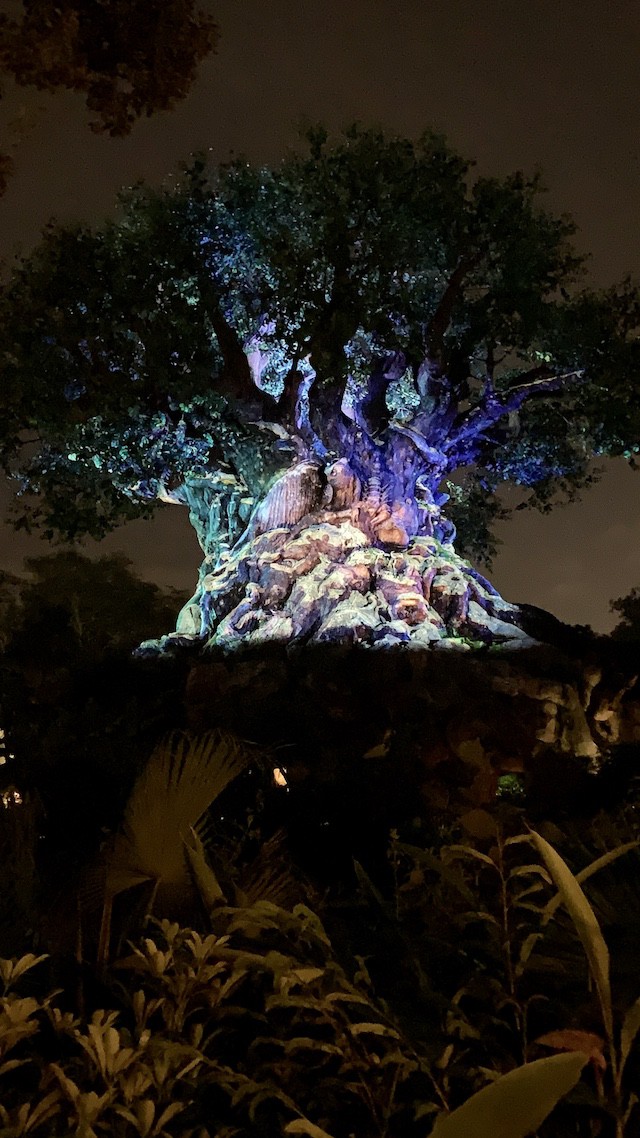 Guests currently visiting Disney's Animal Kingdom can enjoy the Tree of Life illuminated at night. This is truly a breathtaking sight for Guests to enjoy. There are four total shows that occur every 10-15 minutes.
Each is unique and beautiful, and Character Locator highly recommends this evening "show". Find out if you may be able to enjoy this during your next visit HERE.
EPCOT
Imagineer Zach Riddley shared a first look at the transformation for Spaceship Earth.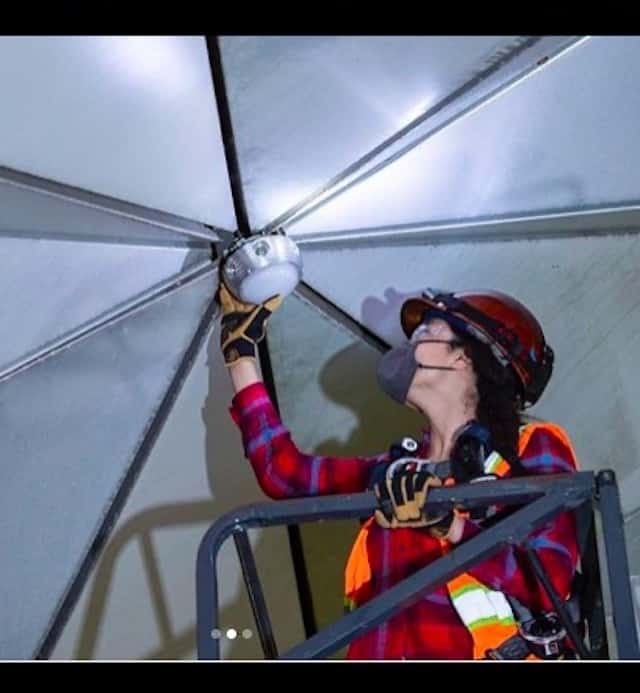 Riddley shares on his Instagram page, "Today, I'm excited to give you a first look at one of the points of light, as overnight our team test fit the very first of these fixtures before we start installing at the top and working our way down!"
This new photo was met with a few funny memes from fellow Disney fans who likened this new light to a tap-light that may be purchased at a home improvement store.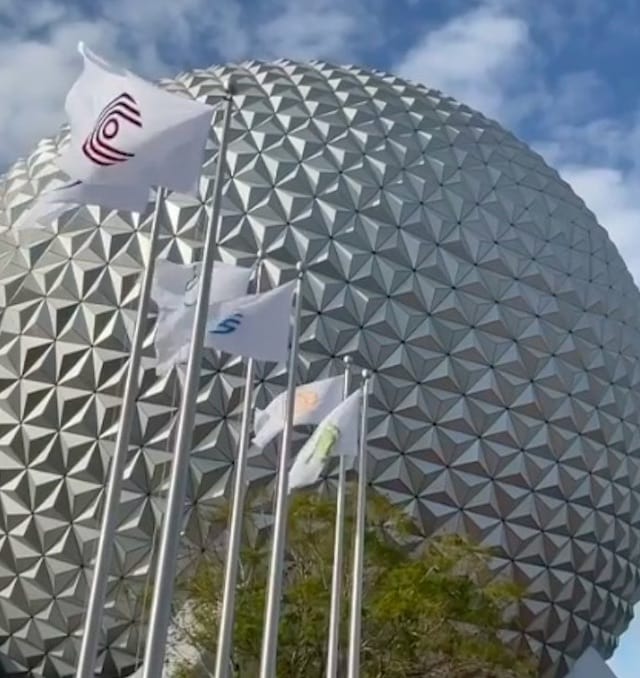 All kidding aside, we can't wait to see Spaceship Earth illuminated. EPCOT continues to receive reimagined touches including new prisms, flags, entrance walls, and entrance music.
Hollywood Studios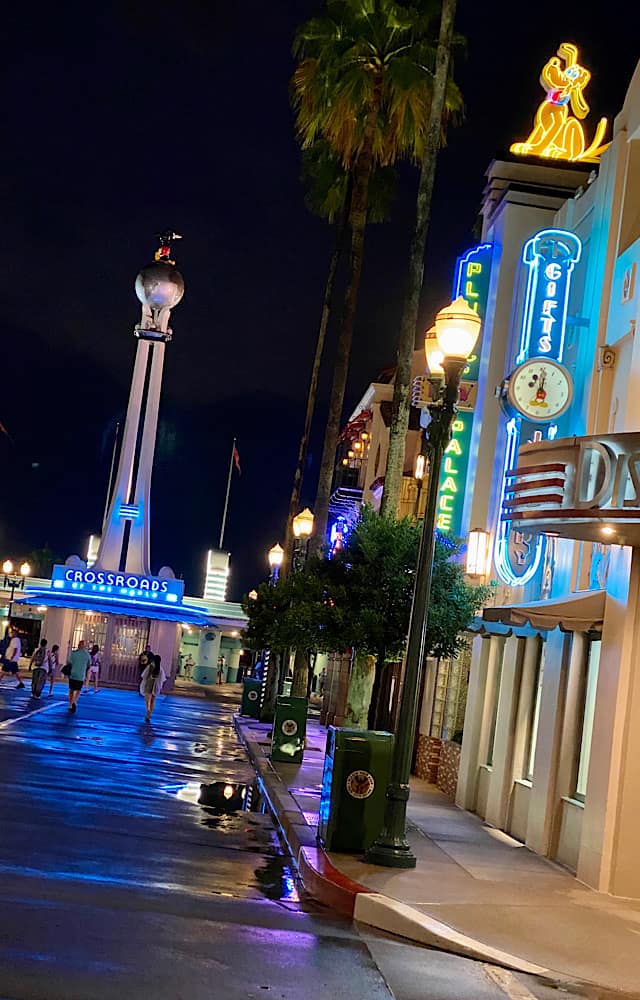 The Imagineering Team continues to be hard at work across the Walt Disney World Parks. New illuminations have now been added to the Chinese Theatre that showcase Mickey & Minnie's Runaway Railway.
Imagineer Zach Riddley shares this new update on his Instagram Page, "The new nighttime appearance features bright gold accents, all-new energy-efficient LED lighting."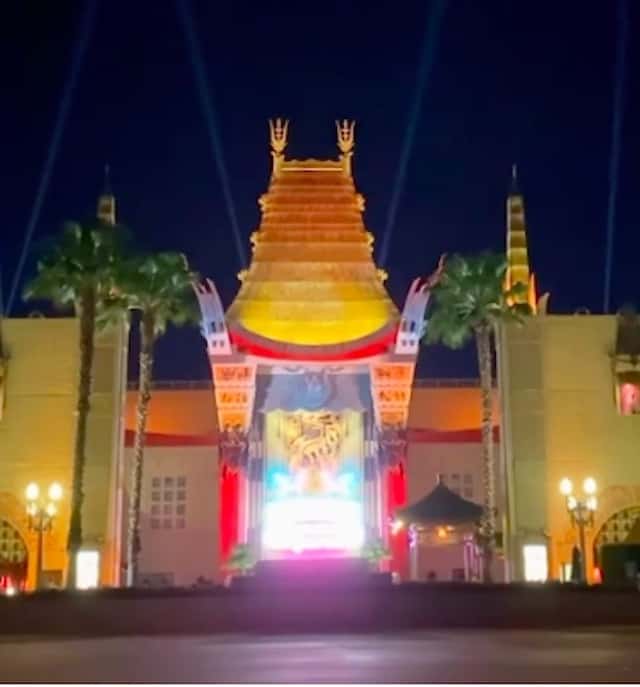 "But the part I am really excited about is the triumphant return of spotlights searching the sky as the theatre welcomes Guests to the premiere of the latest Mickey Mouse short at Mickey & Minnie's Runaway Railway. This is a culmination of years of work by our teams to bring "premiere night, every night" energy to this iconic golden age of Hollywood architecture."
"I love when our teams are able to use their unique skills to enhance the stories within our Parks and this definitely showcases our Imagineers ingenuity."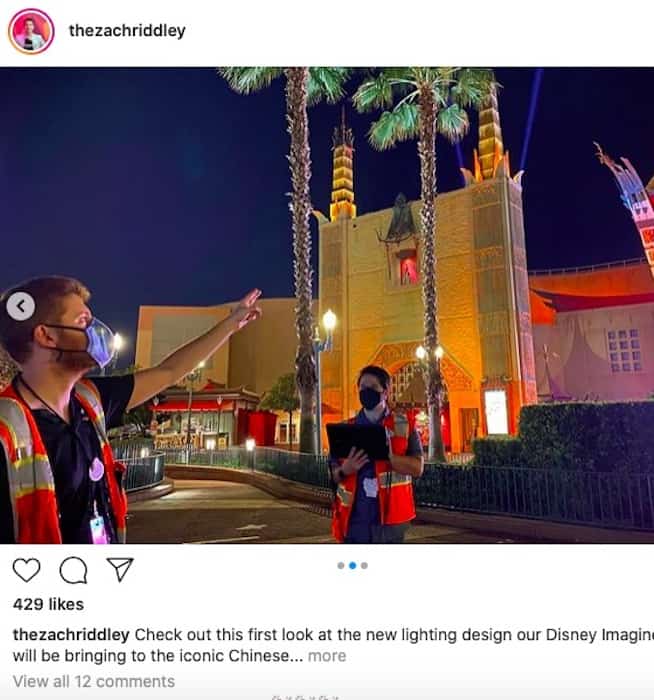 Even though we all still miss the nighttime shows and entertainment, these special illuminations add an extra dose of pixie dust at night. I can't wait to see the sky illuminated above the Chinese Theatre once again.
"This is a culmination of years of work by our teams to bring 'premiere night, every night' energy to this iconic golden age of Hollywood architecture."

Zach Riddley, Imagineer
What do you think of these new projections? What is your favorite Park to visit at night? Share your thoughts with us on our Facebook Page.