Disney Imagineers have been working hard on the re imagining of Epcot, and we recently got a glimpse at the new pylons visitors will see as they enter the main entrance of the park.  Now you can see the behind the scenes video of their installation and watch the magic come to life!
As Epcot's re imagining continues, Disney recently shared a glimpse at the new entrance fountain prism pylons.  Although they are still behind construction walls, Guests can see them just over the tops of the barriers.
First Look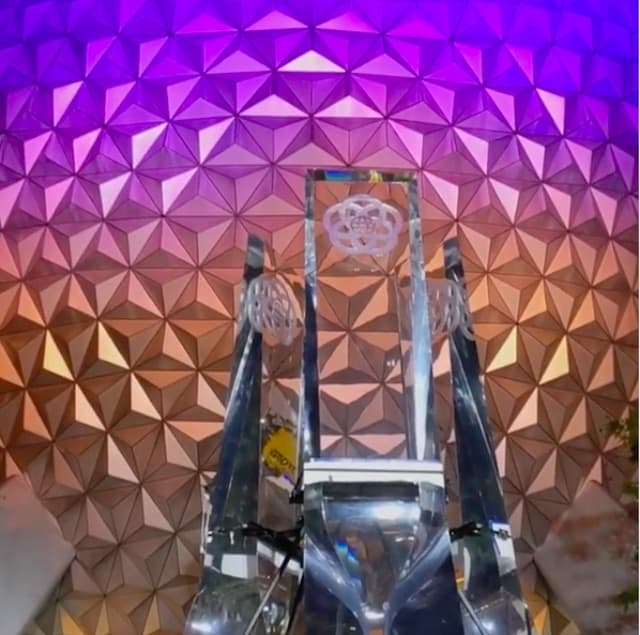 Zach Riddley, Walt Disney World Site Portfolio Executive, Walt Disney Imagineering, shared "I'm excited to share a first look at the pylons we installed last night as we continue to re imagine the EPCOT main entrance fountain, which has anchored this area since the park opened in 1982."
"Our design team took special interest in looking back to the original geometry for inspiration and infusing new features with a little bit of added magic to bridge the past, present and future of EPCOT. These majestic pylons also draw your eye upward toward the sky and perfectly frame views of the iconic Spaceship Earth attraction. I can't wait to reveal the completed look for this fountain later this year!"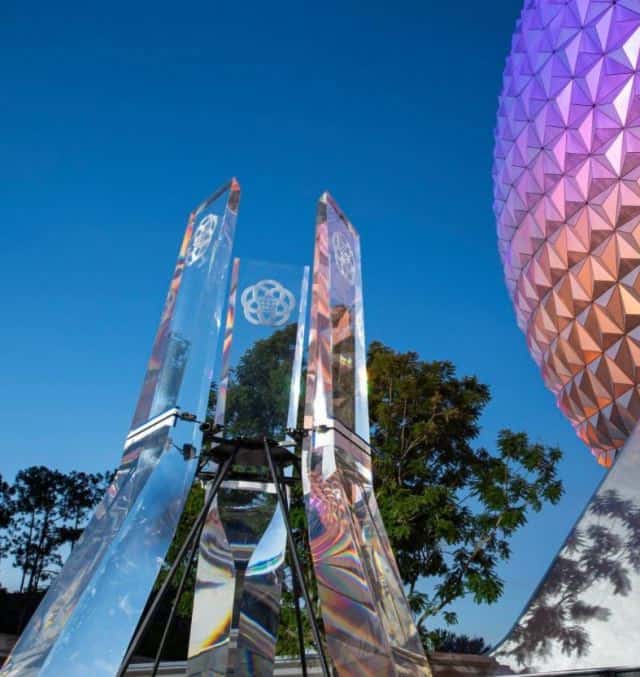 Today, Riddley has shared a new behind the scenes look at the installation of the pylons.
"Earlier this week I shared a first-look of the installation of our new EPCOT fountain pylons. It's been amazing to see everyone's reactions – and we're excited to reveal the completed project later this year."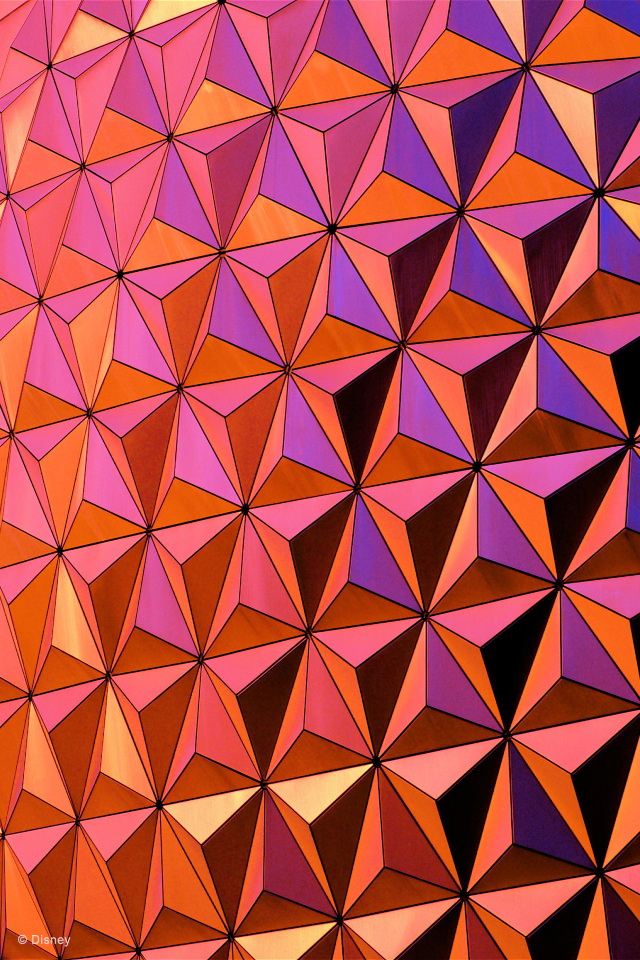 "Today I'm proud to share this behind-the-scenes video capturing the installation process as it happened. These three acrylic pylons, each standing over 16 feet tall and weighing more than 4,000 pounds, were digitally modeled then milled and polished using state-of-the-art technology to achieve this perfect finish and amazing reflection effect."
Riddley went on to state "Our team of Imagineers orchestrated the delicate process of placing the pylons in their new home, where they will welcome generations of guests to this park filled with the magic of possibility, discovery and wonder."
The pylons certainly are stunning, particularly with Spaceship Earth in the background.  I'm looking forward to the completed re imagining of Epcot, and I can't wait to see what else is in store for us!
What do you think of the new entrance pylons? Let us know on Kenny the Pirate's Facebook Page, or join our crew and continue the discussion!