Are you ready for some good old fashioned home cooking with some modern flavor twists? Check out our Chef Art Smith's Homecomin' review at Disney Springs!
Disney Springs
During a recent trip, a few of the other KtP Writers and I ate dinner here. This restaurant reminded me of home and my Mom's home cooking!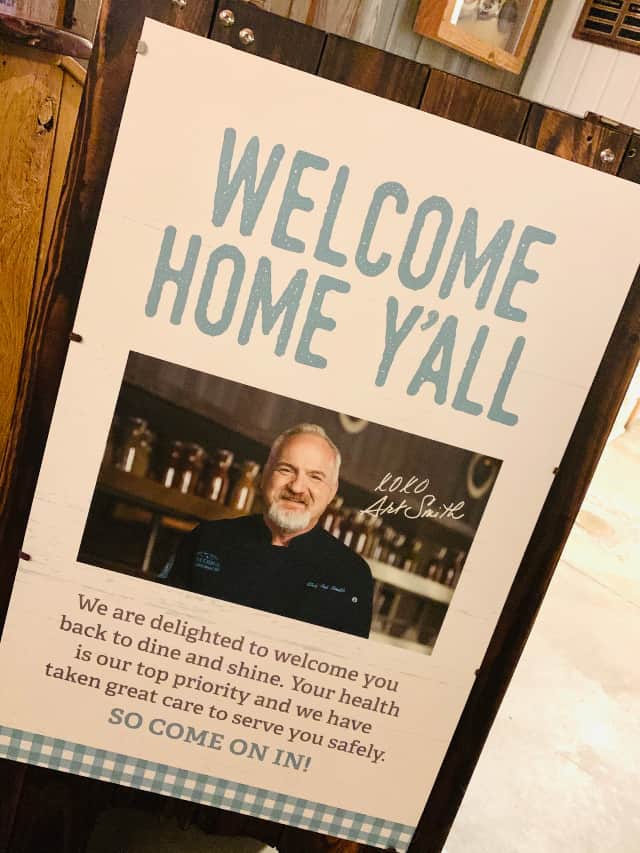 Disney Springs is a great place to visit if you are looking to get away from the parks. Here you can shop until you drop and find some awesome places to eat. Food and shopping? You don't need to tell me twice. I'm there!
Like the parks, Disney Springs reopened with similar safety protocols and guidelines. To see what you can expect on your next visit, take a look here.
Chef Art Smith's Homecomin'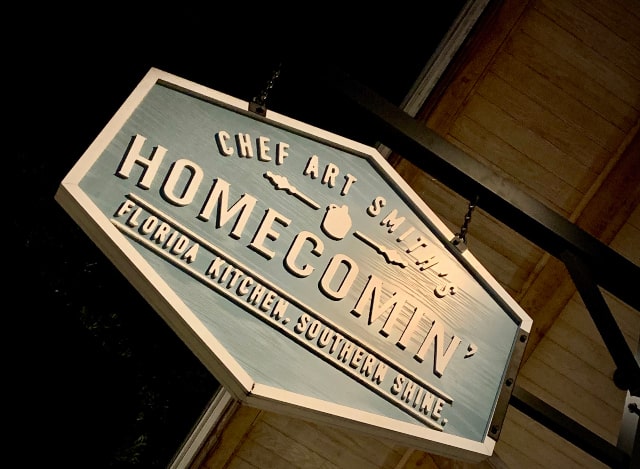 I was so excited to eat at Chef Art Smith's Homecomin'. I love comfort food! If you are looking for some good old fashioned comfort food and southern style cooking, this is the place to try!
If you are looking for comfort food and southern style cooking, chef art smith's homecomin' is a great choice!
Chef Art Smith is known worldwide for being a two-time James Beard Foundation award winner. You might know him more from the "Today" show, "BBQ Pitmasters," and "Top Chef Masters."
He was also Oprah Winfrey's personal chef for ten years!
Disney's website describes Chef Art Smith's Homecomin' as a restaurant that "pays homage to Florida's bygone era, with ingredients sourced seasonally from local farms, food purveyors or fisheries."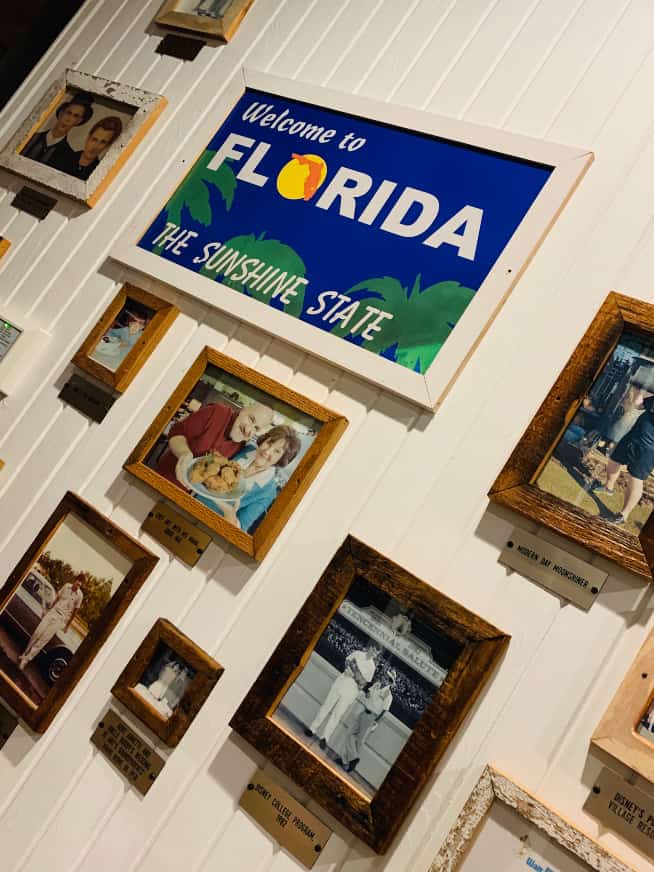 The restaurant is famous for its comfort food, such as Chef Art's signature fried chicken, its Rise 'n Shine Brunch, and for those who enjoy the occasional drink, the famous moonshine.
Advance reservations are highly recommended, and they can be reserved either online or in the My Disney Experience App. Special discounts are available to Cast Members, Tables in Wonderland and First Responders/Military service members.
Be sure to ask your server for more details if you qualify for any of these discounts!
Atmosphere at Homecomin'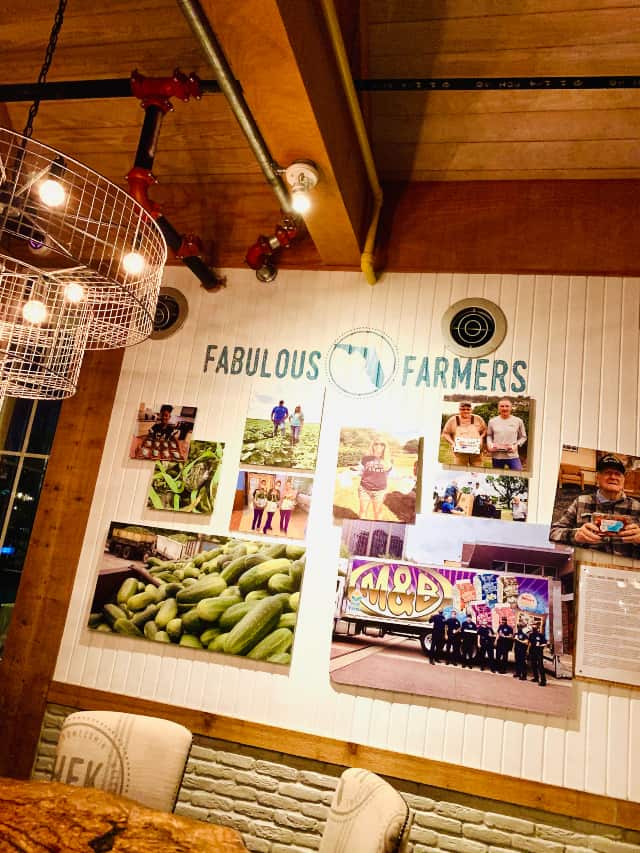 I loved the atmosphere of the restaurant. I felt like I had stepped into someone's home for dinner.
It was welcoming and just begged guests to sit down and enjoy a home cooked meal.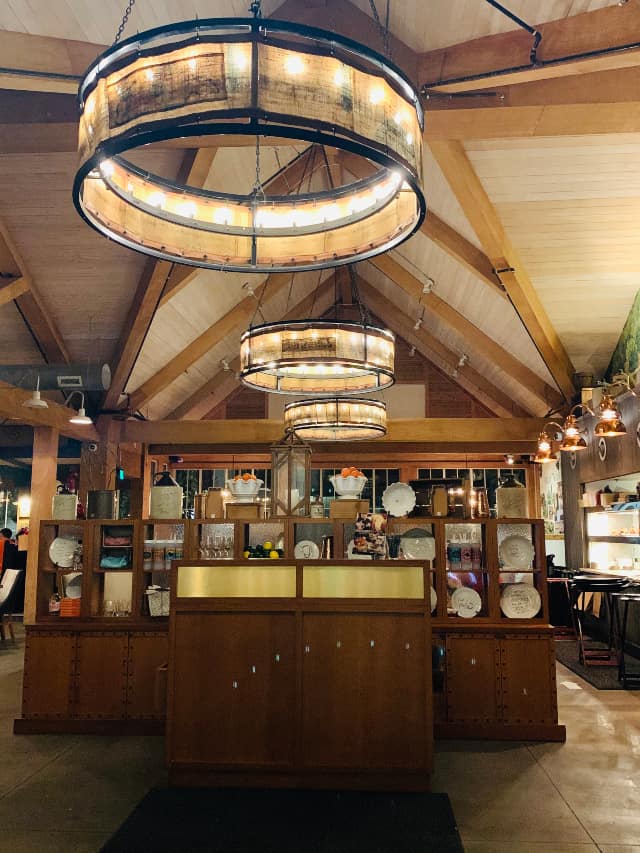 Don't you kind of feel like you walked into your Mom's house or maybe your Grandma's with all of the plates displayed in the background?
It reminds me of my Mom's dining room and her big cabinet with all of her fine dishes on display.
The decor is rustic chic, which is very stylish at the moment.
Guests are welcome to pull up a chair and sample some of the famous moonshine or any other specialty cocktails that they offer.
I hear they are pretty good, but did not have any while I was there. I'm sure they would taste great on a hot day!
Safety Measures at Homecomin'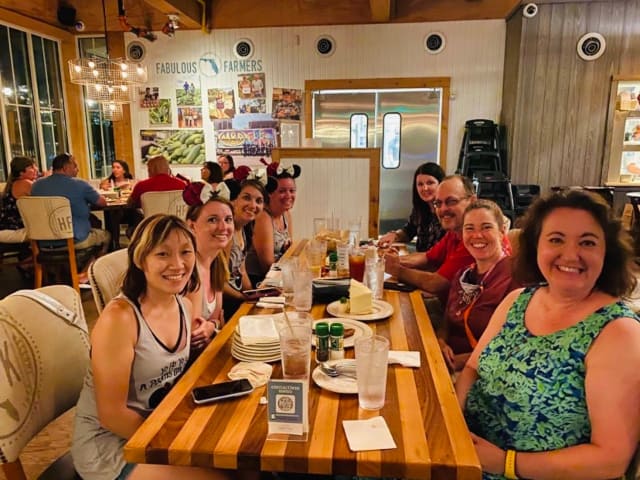 We had a large party of eight during our visit. As you can see here, we were all seated together and because of social distancing, I felt like we were in our own area for the most part.
You can see the people behind us are far off in a corner pretty far away from us.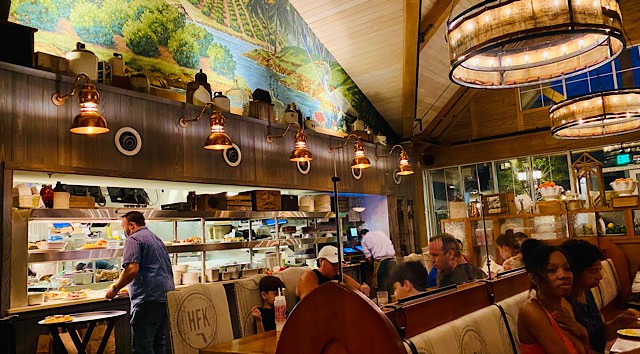 We also were allowed to remove our masks since we were all sitting down at a table.
The hard thing to remember is if you get up to go to the restroom or get something, you have to remember to put it back on! So, here is your friendly reminder to put your mask back on if you ever leave your table.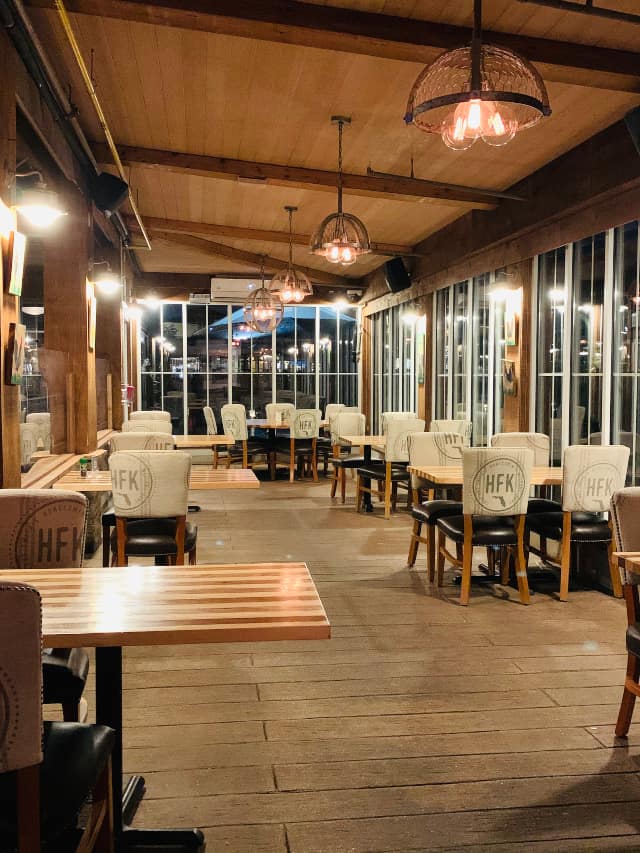 This area pictured above is the area that was to my right, which is in a separate room. While we were eating, most, if not all of these tables were occupied at some point by other parties.
I would imagine that if we were under "normal" circumstances, each table would have four chairs and the number of tables here would definitely be more than what is pictured here.
The Food at Homecomin'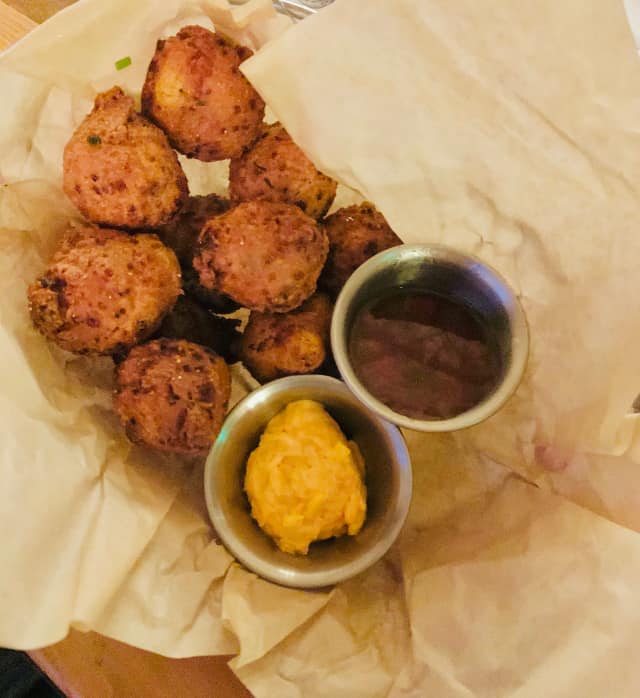 Let's get right into why we are here! The food! While the menu here had some recent menu changes since reopening, I found the selections to still be plentiful, and I did not feel that the menu was limited at all. Keep in mind this was my first visit here, so a frequent visitor might have a different take.
We ordered a Bunch of Puppies as one of our appetizers. They were served with pimento cheese and a red jalapeno jelly. I found these to be quite tasty, and the pimento cheese and red jalapeño jelly made them pop with lots of flavor.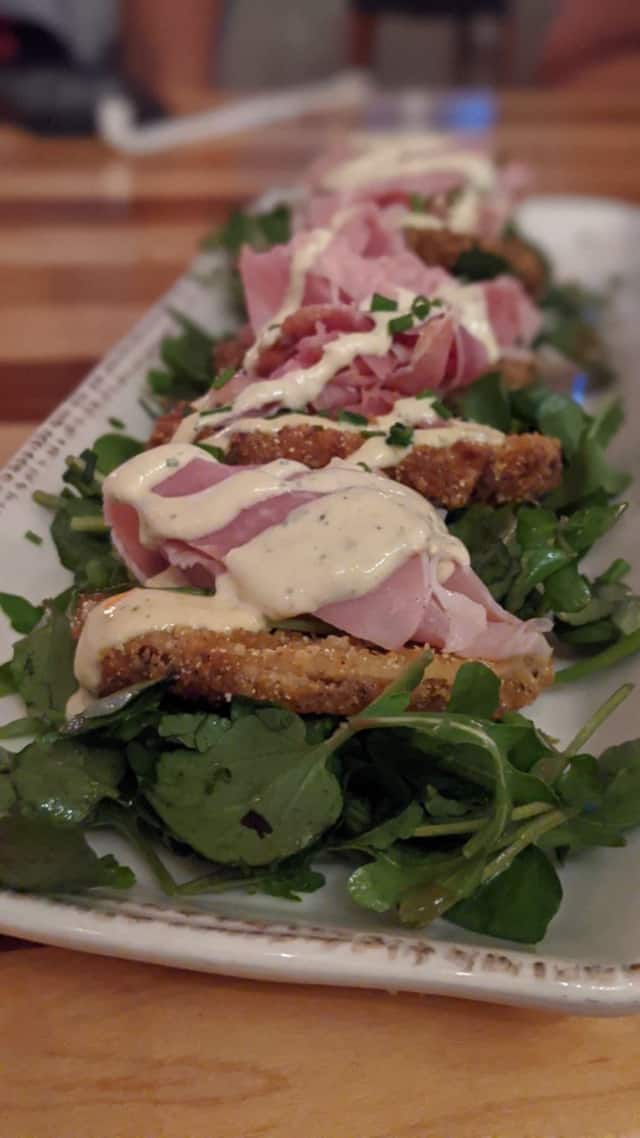 We also ordered the Bee Haven Bay Fried Green Tomatoes. One of the nice surprises to this dish was the shaved ham and remoulade sauce that was sprinkled over the greens, or should I say, "local greens," as I am sure these greens were freshly picked from a Florida farm.
The ham was not overwhelming at all and quite tasty, and I thought it was a nice pairing to go with the fried green tomatoes.
Salad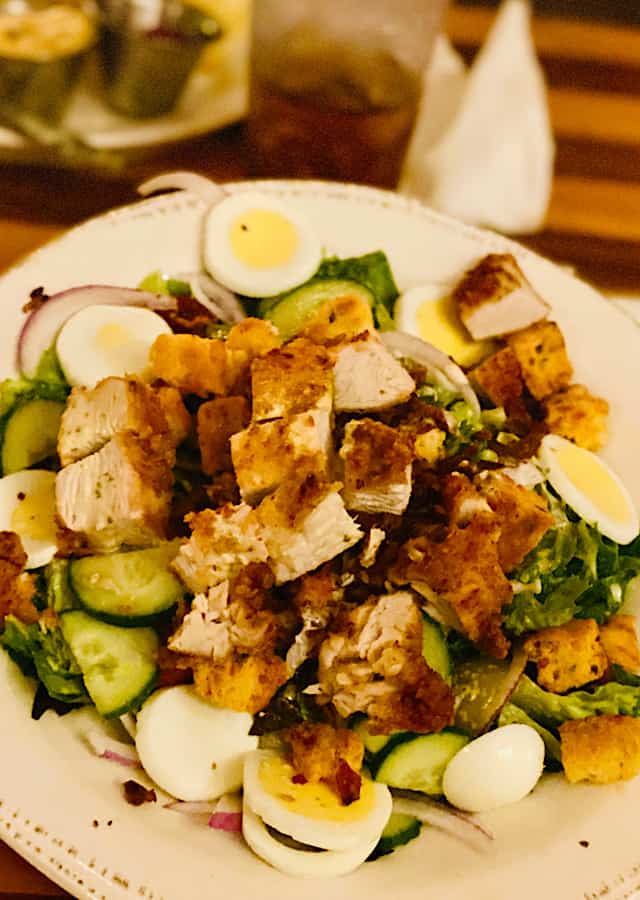 Susan ordered the Fried Chicken Salad pictured above. She said her salad was bursting with farm fresh veggies, including heirloom tomatoes.
Main Plates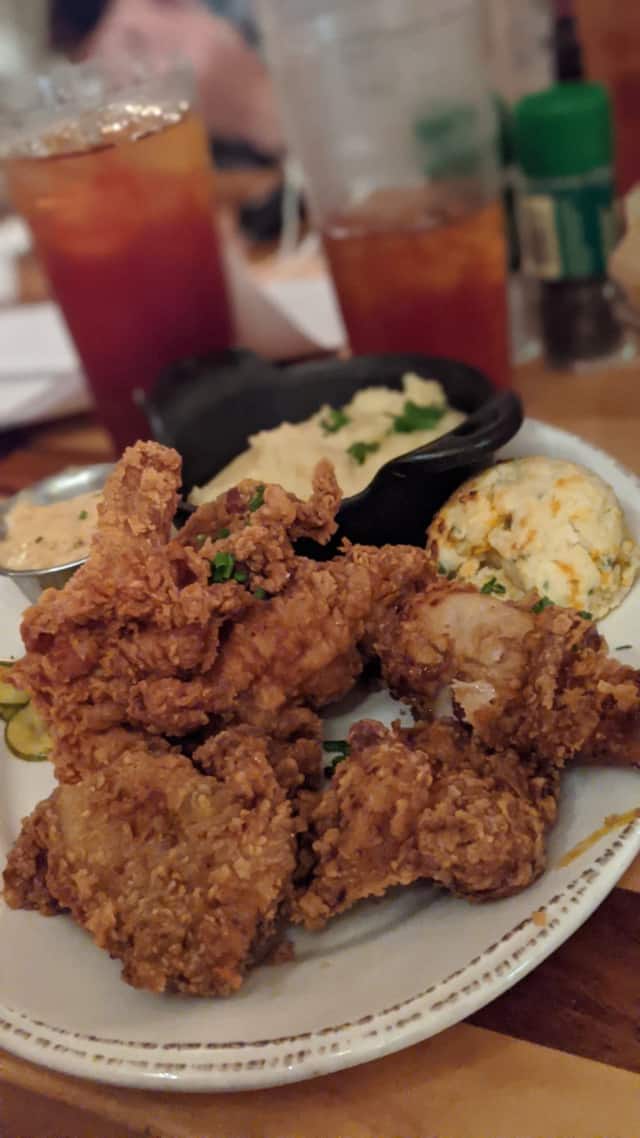 You cannot really come here and not have Chef Art Smith's Famous Fried Chicken! My mouth is just watering thinking back to our dinner here. Chef Art's Famous Fried Chicken is described on the menu as being "Buttermilk-brined for 24 hours then perfectly fried served with creamy mashed potatoes, a cheddar drop biscuit and love."
Umm.. yes, please!
The chicken was juicy and tender, and it had just enough crisp to it as you would expect from fried chicken. It did not disappoint! The mashed potatoes were creamy, warm and tasteful. Lastly, the cheddar drop biscuits were delicious.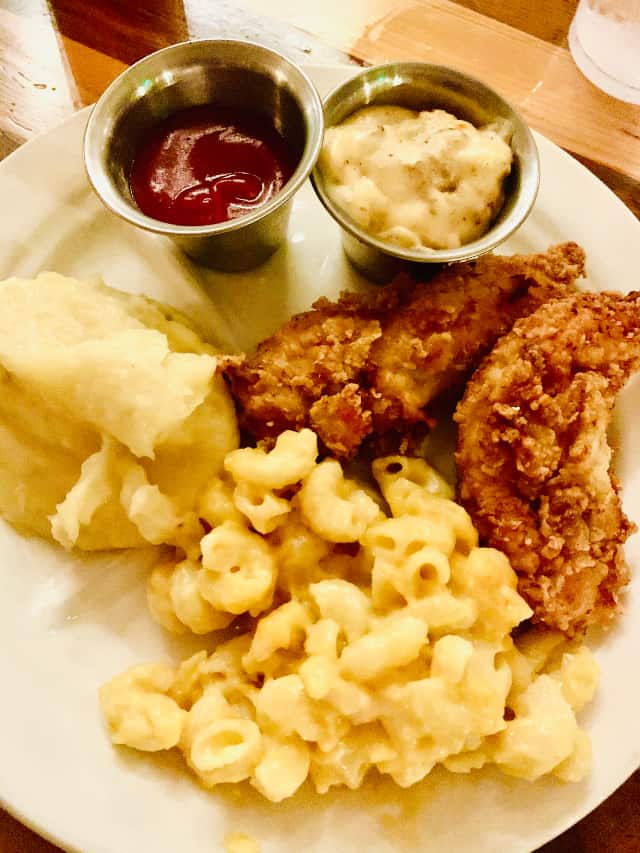 Even if you have only a little appetite, you can still have a taste of the fried chicken! I'm going to be honest. The regular fried chicken meal is huge. So big, in fact, that a couple of us, including myself, decided to get the Kid's meal. I am happy I did.
It was just the right portion that I wanted and I was still able to try everything in the regular sized portion and have macaroni and cheese! My meal was warm, satisfying, and reminded me of a good home cooked meal. It was just the thing I was craving after a long day in the park!
Dessert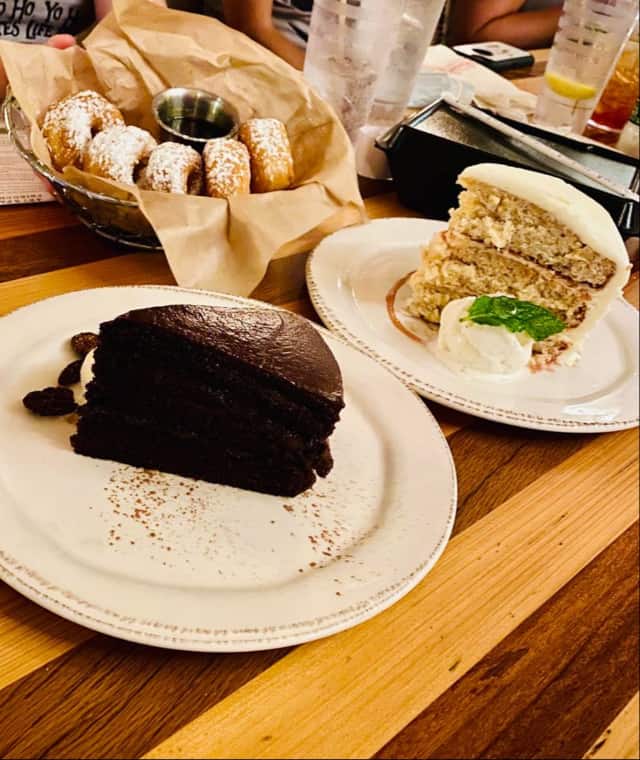 We ordered a few desserts from the dessert menu and shared them with each other. Pictured above are the doughnuts, Hummingbird Cake and Hamilton County Chocolate Pecan Pie.
The mini sugar doughnuts seemed bland and surprisingly, not very sweet. Many of us chose the Hummingbird Cake as being our favorite, and this was definitely one of mine.
Hummingbird Cake is probably the most famous item on the dessert menu seeing how it comes from Chef Art's bestselling cookbook, "Back to the Table." It's a pineapple-banana cake with cream cheese frosting and is served with a scoop of vanilla bean ice cream. The cake was light and fluffy and had a hint of pineapple-banana flavor.
The Hamilton County Chocolate Pecan Pie is definitely a dish to try if you are a chocolate lover. It comes served with a scoop of vanilla bean ice cream. This dessert is sure to please chocolate lovers everywhere!
Final Thoughts on Homecomin'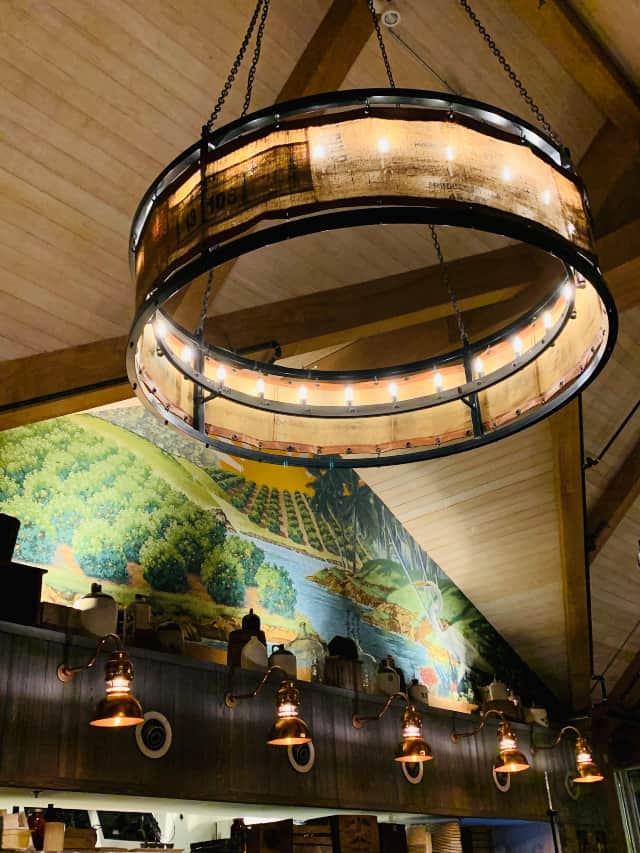 The restaurant itself felt very busy, and I also got this impression of Disney Springs. After spending a day in the parks where crowds were nearly nonexistent, it was a little shocking to suddenly be in a more crowded environment.
I actually found myself weaving in and out of people more in Disney Springs than my time in the theme parks.
On a normal day, a busy restaurant and crowds of people do not really seem to be something to be concerned about, but it's something to think about today in this "new normal."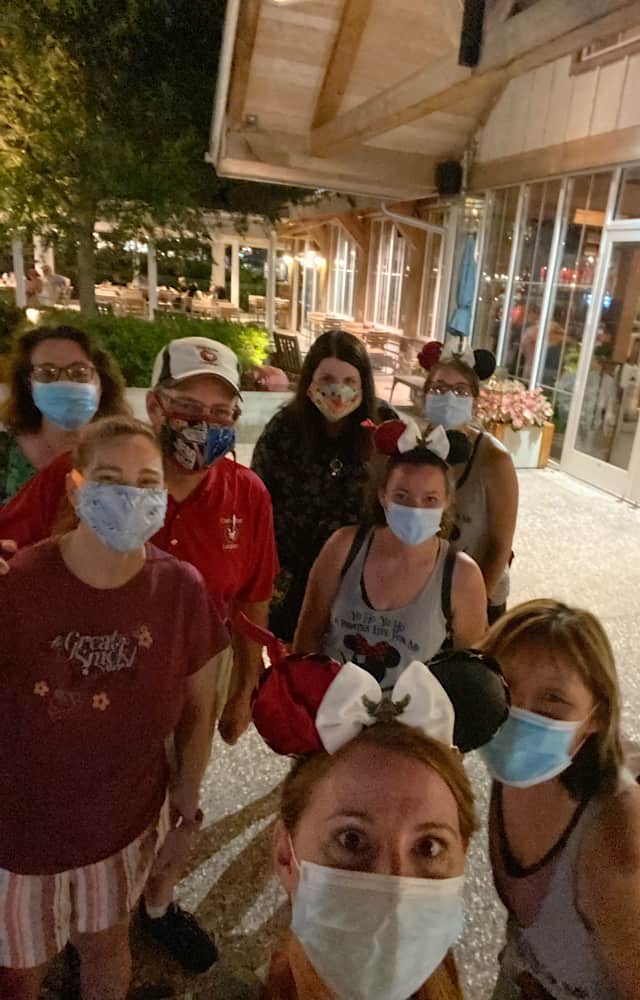 If you are at all uncomfortable with eating in a public restaurant or encountering any type of crowd, I would recommend visiting during an off time such as after the lunch or dinner rush and possibly on a weekday when Disney Springs is less likely to be as busy.
Chef Art's Homecomin' did not leave me disappointed! I would definitely return and come back for more of the delicious dishes and feeling of having a home cooked meal. I enjoyed the atmosphere of the restaurant.
The food was wonderful, and I feel like the menu had enough variety in it so that on my next visit, I can maybe try something else I had not tried before. I am already looking forward to my next visit and hope you can enjoy it sometime too!
Have you eaten at Chef Art's Homecomin' before? What was your favorite dish? Tell us about your experience in the comments below or on our Facebook page! You can share them with us in our friendly crew on Facebook too.
Maggie Baltz