Disney Springs welcomes guests back tomorrow, May 20th! We have a look at what guests can expect to see! Read on for more details.
Disney Springs will begin its phased reopening. In practice with CDC guidelines, new safety measures will be in place to prevent the spread of COVID-19. Of course guest safety and Cast Members health is a priority.
Disney Springs will be open from 10 a.m. – 10 p.m. daily. For a complete listing of all of the stores and restaurants that will be open, you can see them here.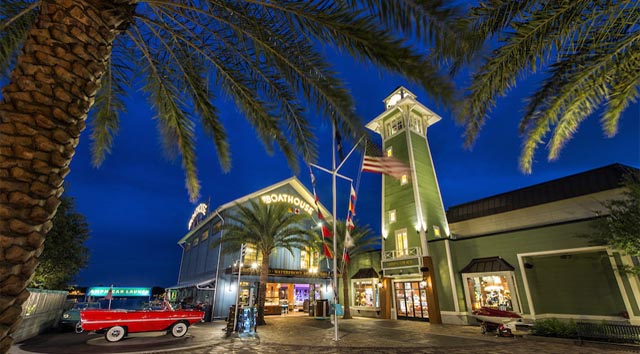 We have already shared a guide of the reopening procedures here. Among them are temperature screenings prior to entry, anyone over the age of 3 must wear face coverings, social distancing practices, limited parking and reduced entrances, and an increased focus on cleanliness and sanitation.
Guest Entry
Guests will be able to enter through four areas including the Orange and Lime garages, the Hotel Plaza Boulevard Pedestrian Bridge, and the rideshare location.
Once entering, Cast Members will be there to greet guests and offer them friendly reminders to practice social distancing and to follow all of the new safety measures. More details about the new health and safety team in place can be found here.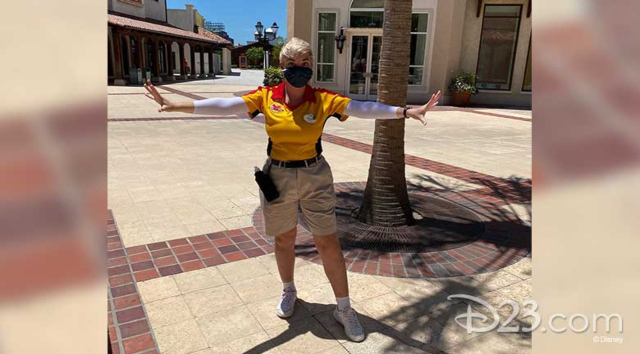 After entering, guests will undergo temperature screenings. Anyone with a temperature of 100.4F or above will be redirected to another location for additional screening.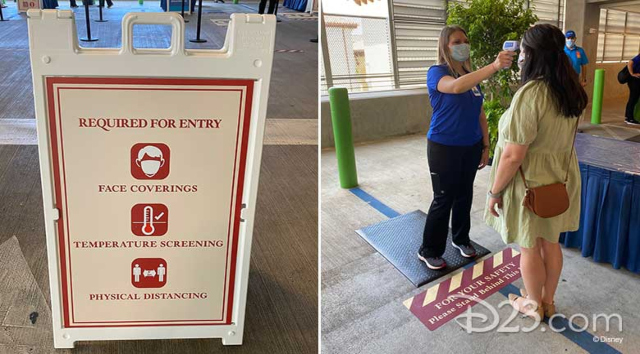 Cleanliness
Hand sanitizing stations will be placed at all entry and exit points. Portable handwashing stations will also be placed throughout Disney Springs to encourage frequent hand washing.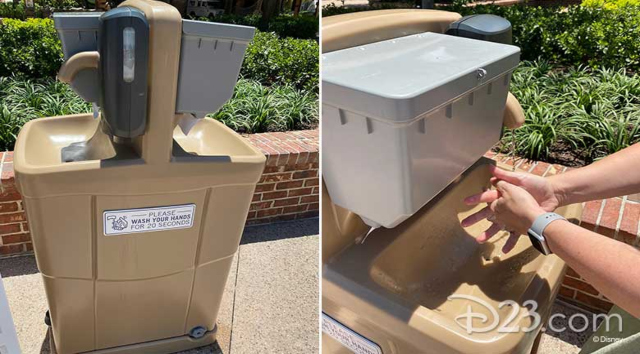 Physical Distancing
Many of the walkways and stores will include arrows to assist guests on where to walk. You will notice many shops and restaurants will have signs in place to help with social distancing.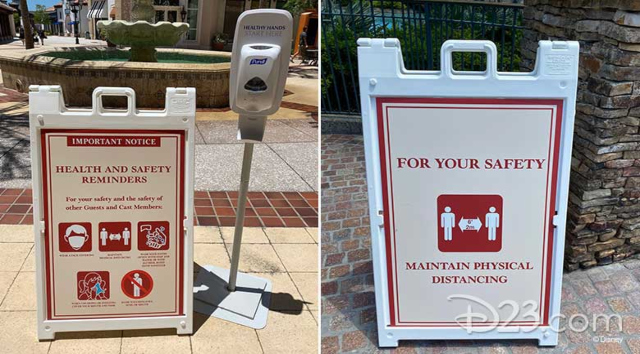 Guests may also see physical barriers in certain areas and plastic shields will be between cash registers and guests. Cashless transactions will be encouraged.
After a long closure, the reopening of Disney Springs is very encouraging for everyone. We remain hopeful that we will see the other theme parks begin their phased reopenings in the near future.
Will you be visiting Disney Springs with all of the new safety measures in place? What do you think of the new guidelines? Tell us about it in the comments below or on our Facebook page. You can also share them with us in our crew on Facebook too.
Maggie Baltz