Something is missing from the Frozen Ever After attraction at EPCOT. Can you take a guess? You don't have to, I'll tell you all about it below!
Frozen Ever After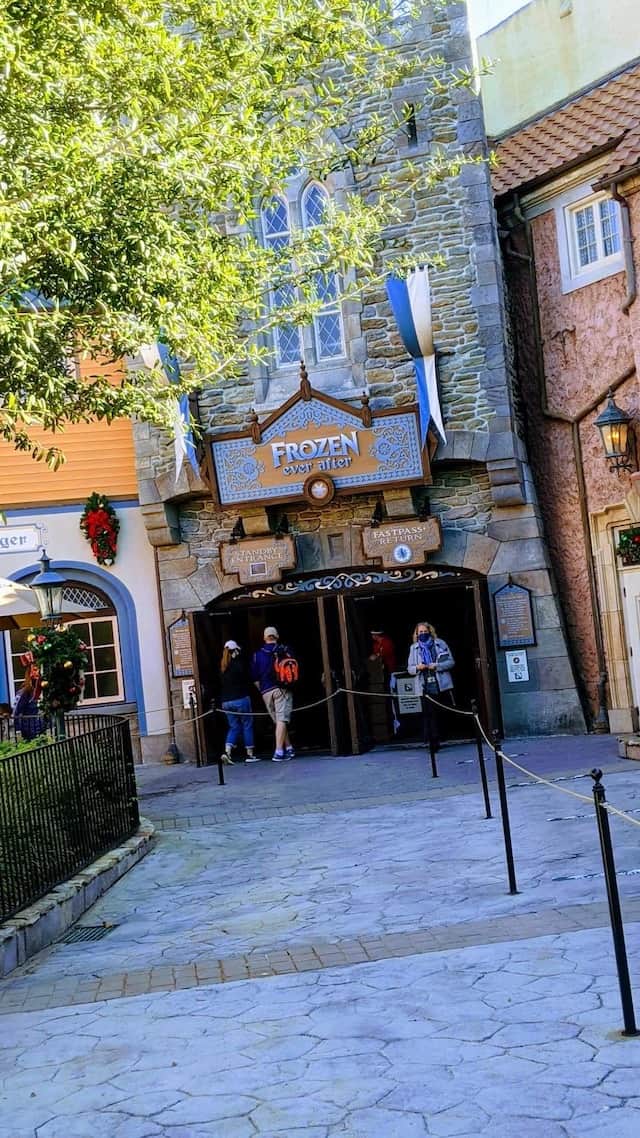 Who doesn't love Frozen? It's so popular Disney decided to replace Maelstrom, a beloved ride in the Norway Pavilion, with a Frozen-themed ride.
Hop on an ancient Nordic boat and voyage through scenes of the film as you sing along to those catchy songs. Travel up the North Mountain where Elsa is creating her palace made of ice (ice is my life) and plunge forward and backward through the wintry world of Frozen.
This ride is an absolute must-do for my girls (and for my husband who loves to belt out those tunes) on our trips. We aren't the only ones either – this ride is so popular it can reach up to an hour or more of waiting during peak seasons.
Something is Missing from the Queue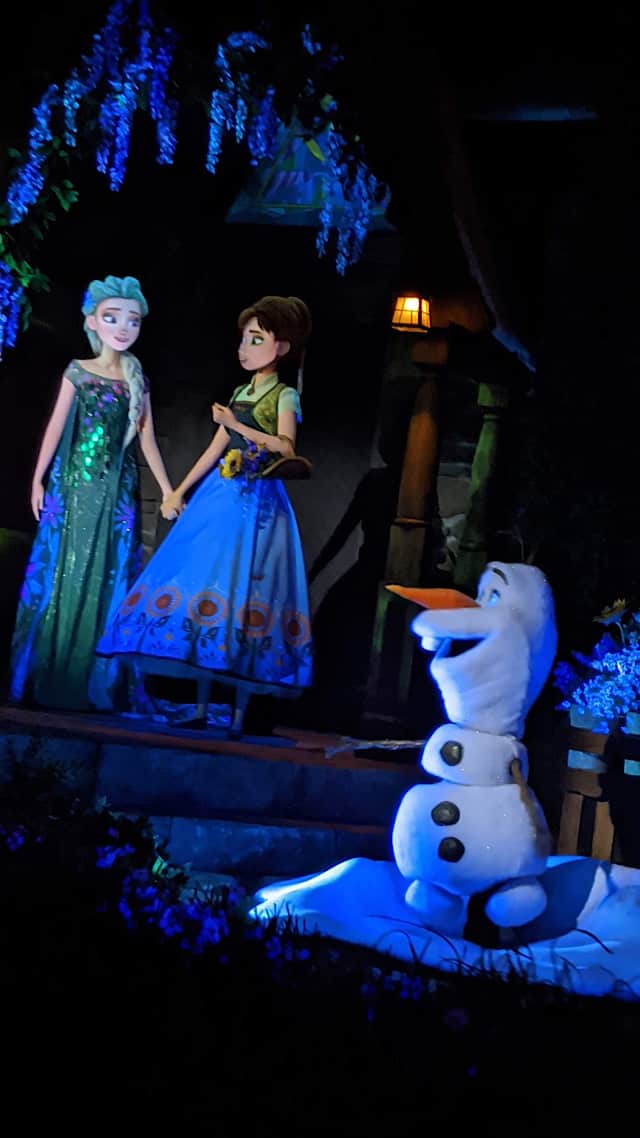 With all that time spent in the queue line, Disney has some interactive elements to keep Guests entertained while waiting. Similar to the Darling's nursery in Peter Pan's Flight or all of the fun gemstones and water to play with on Seven Dwarfs Mine Train, they keep in line with the theme and keep Guests happy.
On Frozen Ever After, Guests can meet Oaken in his sauna. In the movie, he is the shopkeeper both Anna and Kristoff encounter as they begin their journey up the North Mountain.
"Yoohoo! Big summer blowout!"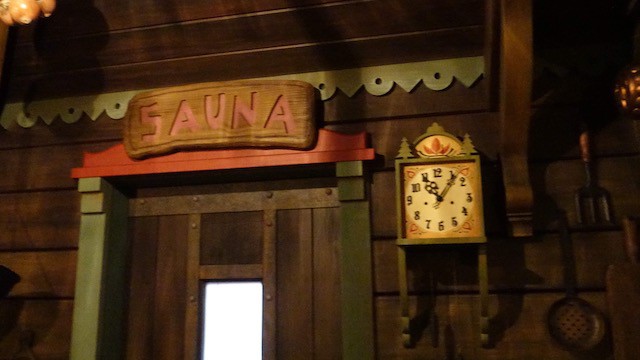 In the queue line, Guests can watch a video version of Oaken in the window of the sauna. He woefully sings that no one will ever see him cry and draws Olaf's face on the window with the steam.
However, Oaken can draw quite the crowd as people love seeing what he's up to. He has been taken out of the queue so that way people don't stop and gather together.
Will Oaken return?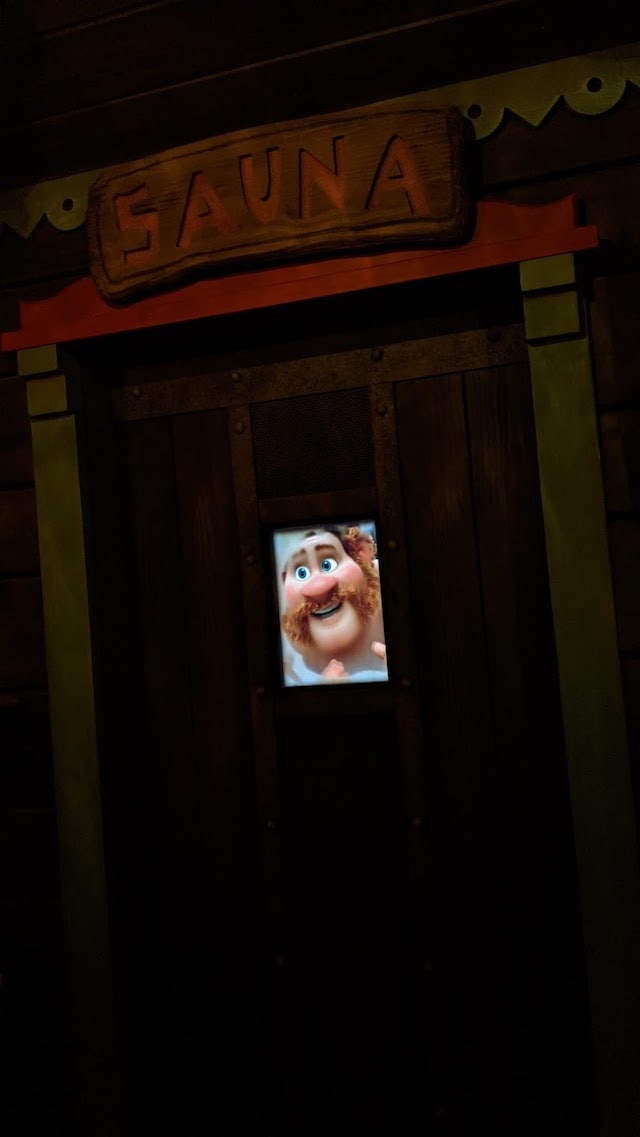 At this time, we aren't sure if this is temporary or permanent. I'm guessing like all of the other interactive elements in various other queue lines, Oaken will return when it's safe to do so.
Do you love watching Oaken while you're waiting in line for Frozen Ever After? Let us know on Facebook.