Do you look forward to matching Minnie and Mickey headband ears each trip and need ideas? Check out our World Showcase ear shopping guide!
Strolling around the World Showcase at Epcot gives guests a fun, international experience. Everything from country themed food and drinks to merchandise is found at every turn. Let's take a "tour" around the world now, and check out the amazing ears found at Epcot. Most of these Disney headband ears retail for $29.99.
Mexico Pavilion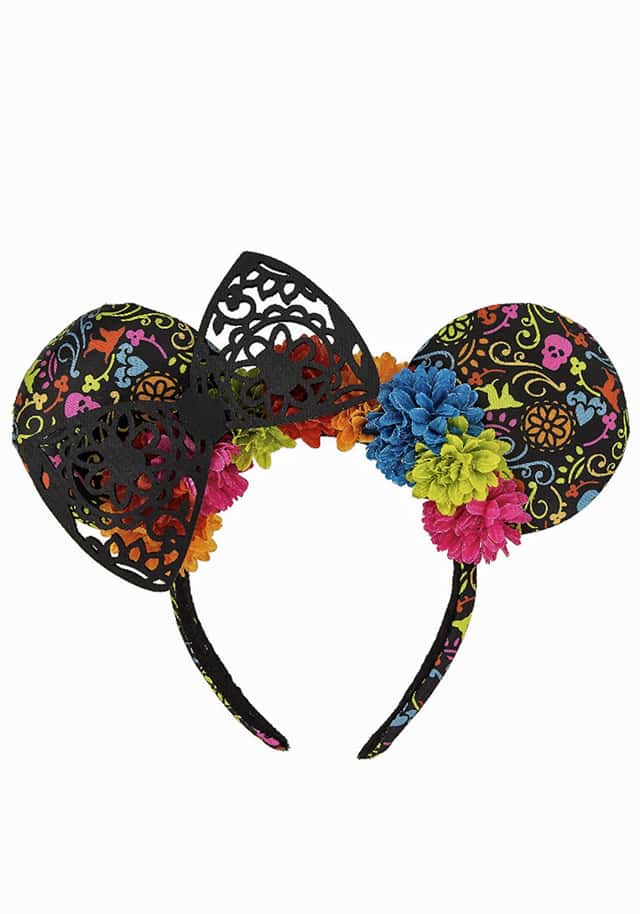 For whatever reason, I (Susan) tour Epcot's World Showcase starting in Mexico and ending at Canada. Our first stop, Mexico, is one of my favorite places to shop. Here you will find authentic Mexican items such as silver, pottery, and other decorations in a nighttime market setting.
When stopping at Mexico, be on the lookout for vibrantly colored festive ears. Often, Coco themed ears are available for purchase. To find Coco merchandise, look on the right side wall. In addition to ears, they have a variety of Coco themed items.
Norway Pavilion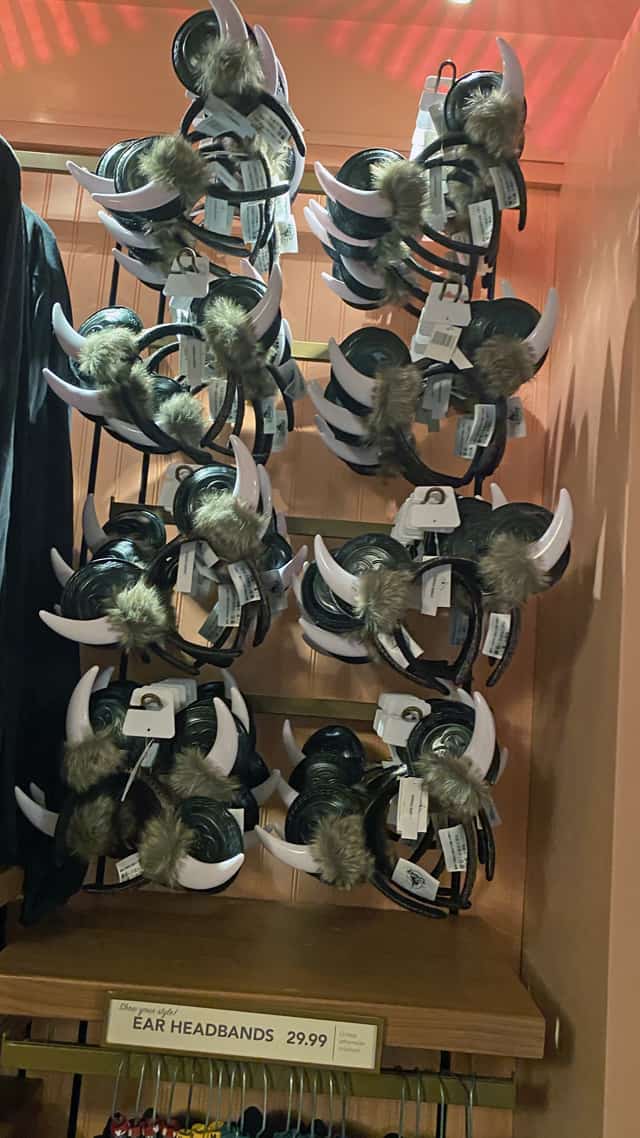 I (Susan) miss the Stave church giving guests a history of Norway before the Frozen takeover. Also, guests are divided on the replacement of Maelstrom for the Frozen Ever After attraction. Thankfully, there are Norway remnants in the shops here.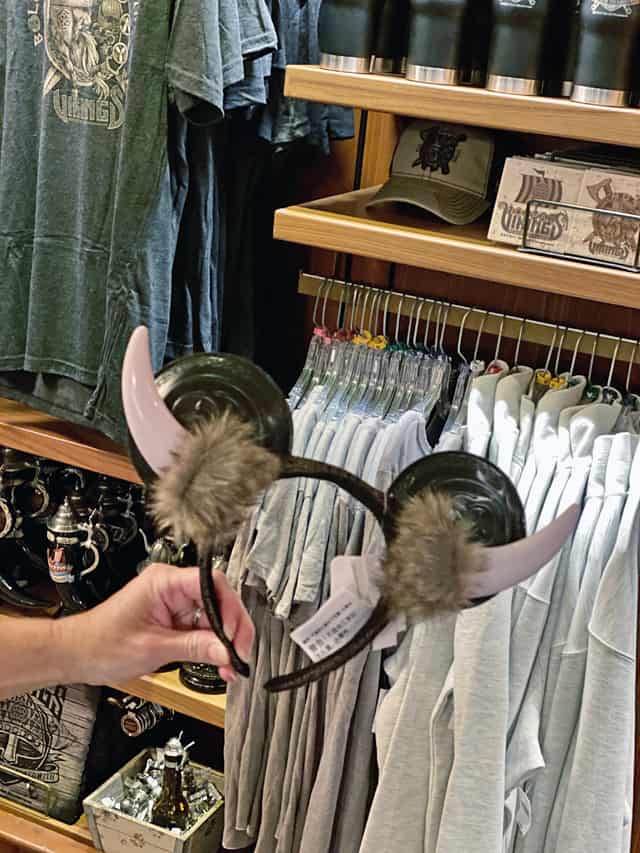 At the Fjoding shop, guests can try on a Viking helmet, pose with a giant troll and shop for Norwegian fragrances, food, and fleece clothing.
Unique to the Norway Pavilion, you'll find Viking ears complete with horns, faux fur, and faux leather Viking shields . These would be fun to stroll around the parks or dress up for Halloween.
China Pavilion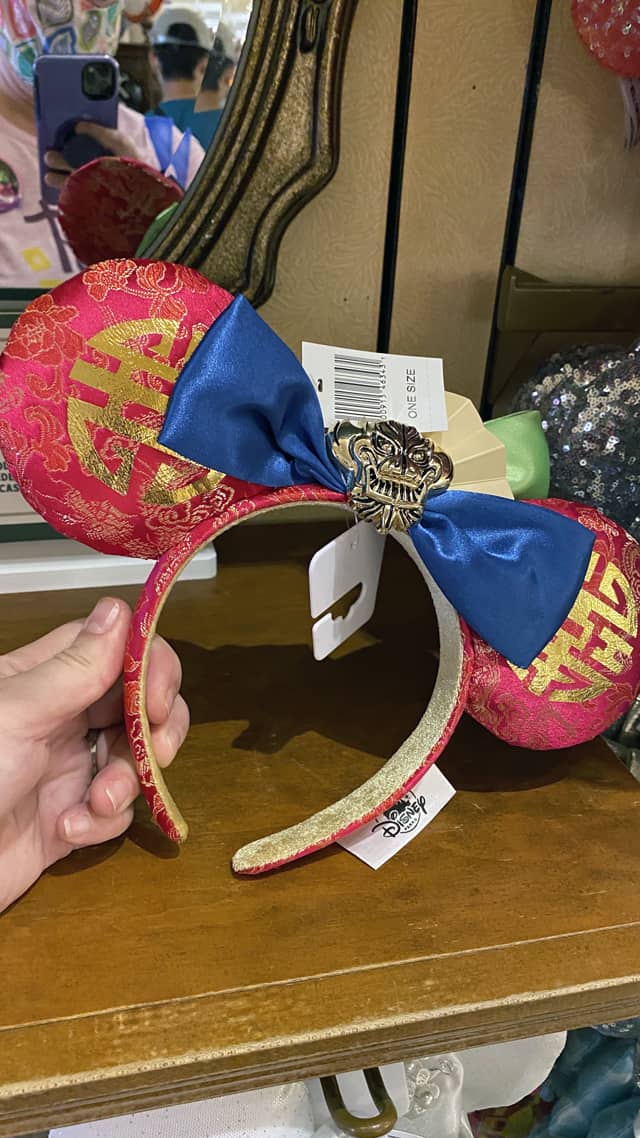 In the past, guests have spotted Pavilion exclusive Chinese New Years ears with traditional red and gold coloring. On our visit, we didn't spot any exclusive ears. However, Mulan ears are for sale here.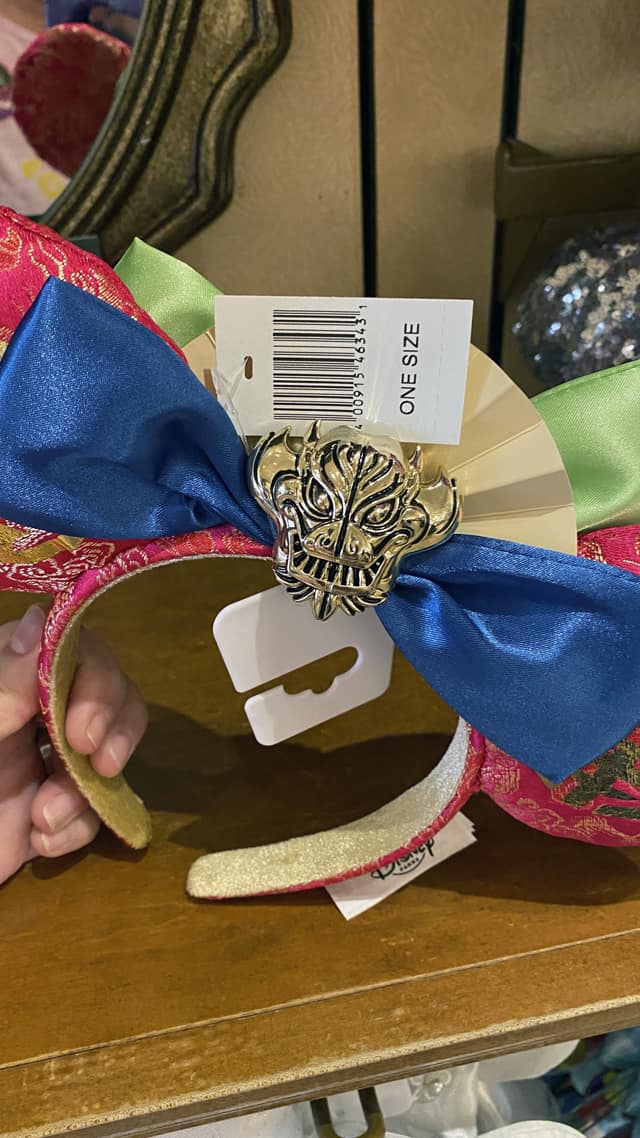 These are widely available throughout Disney World and on shopDisney. These ears feature brightly colored ribbon and a fan with a golden dragon in the center.
Germany Pavilion
Epcot's Germany Pavilion resembles a quaint Germany village during Oktoberfest. It even contains a replica of the Patron Saint of Soldiers statue. Epcot's statue was modeled by Disney's Imagineers after the statue of Saint George located in Rothenburg, Germany.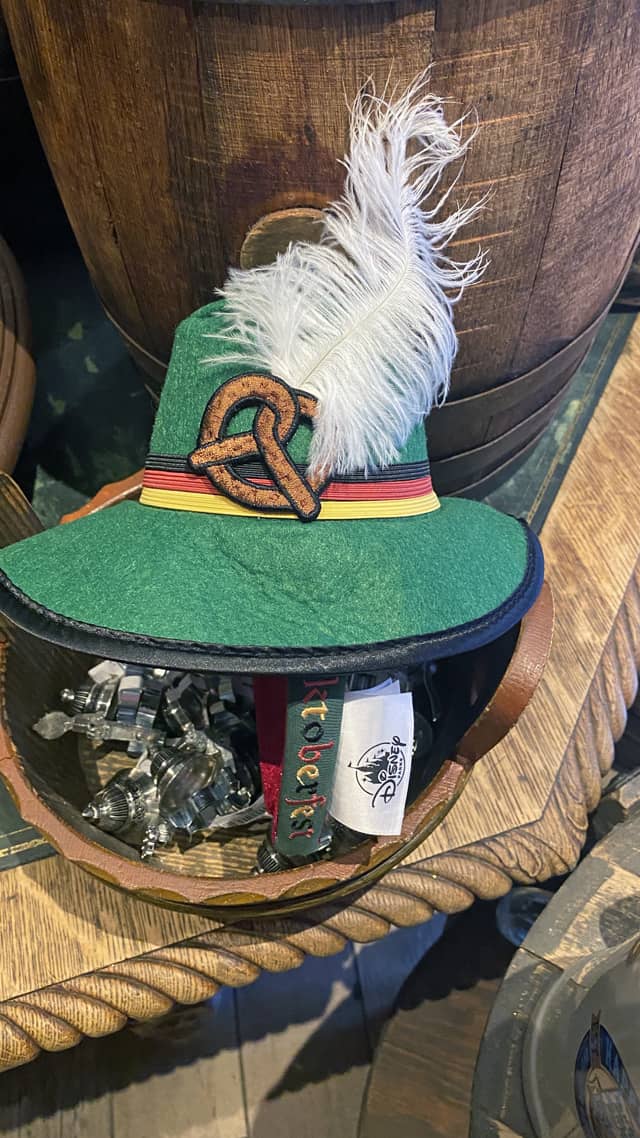 It's no surprise that ears sold in the Germany Pavilion represent Oktoberfest. The word Oktoberfest is even embroidered on the headband. The green felt hat contains a ribbon of Germany's flag colors, red, yellow, and black.
Then, on one side you'll find a stein filled with German beer. The other side has a German pretzel. These are such fun ears!
America Pavilion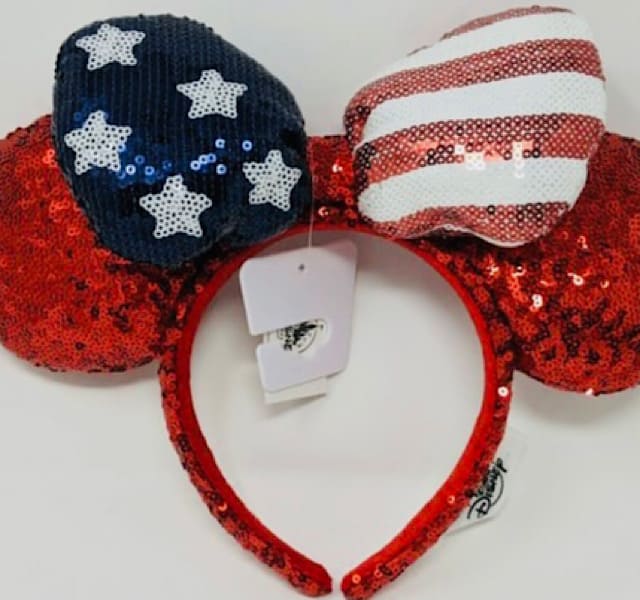 As you can imagine, the American Pavilion has American themed items. Ironically, many of the merchandise here is made in China. Although you won't find any exclusive ears here, seasonally, guests will find patriotic red, white, and blue ears. These are perfect for the Fourth of July and other summer get togethers.
France Pavilion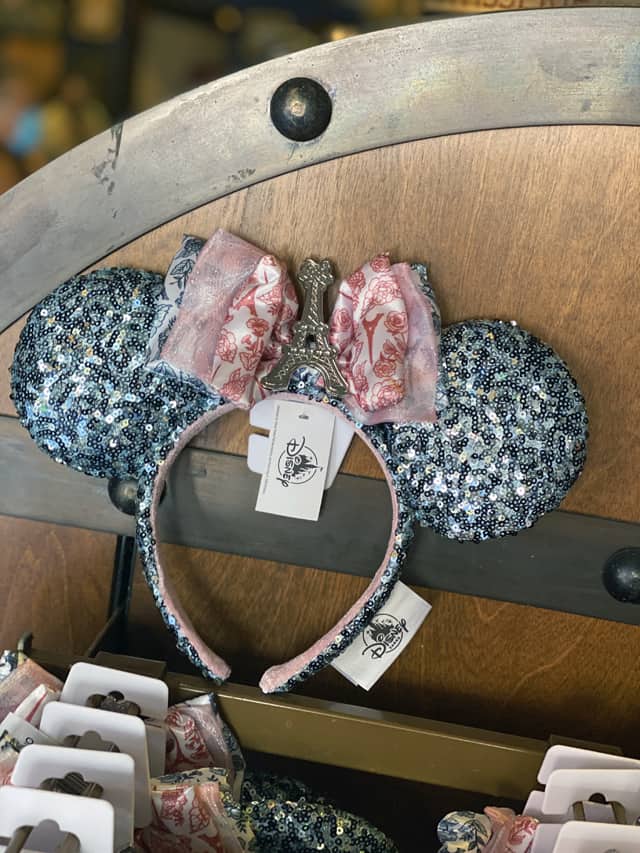 When reaching France, wander behind the fountains to find beautiful French home items, clothes, accessories, and other trinkets.
Most notably, the iconic Eiffel Tower is incorporated into most items here.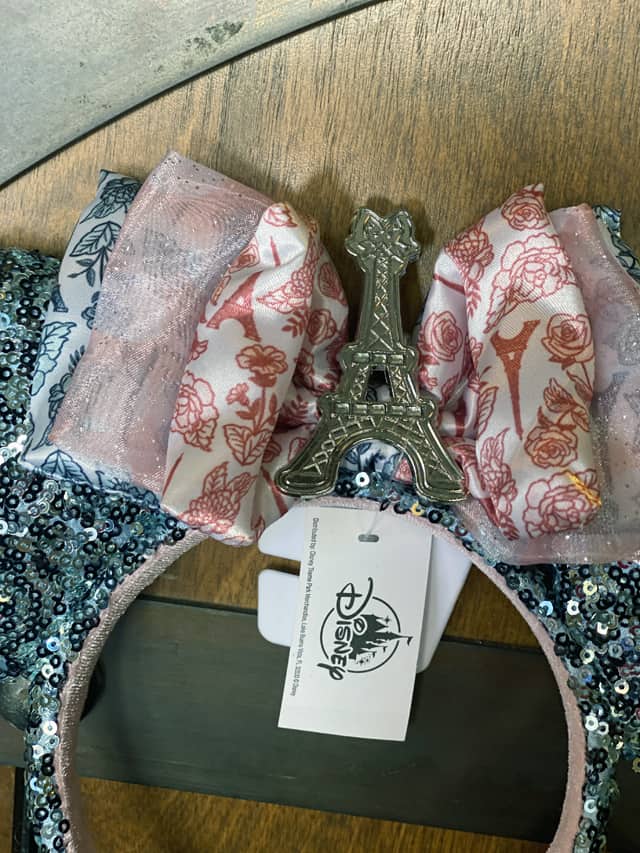 If you love sparkly ears, don't miss the exclusive France Minnie ears! The ears and headband are covered with varying shades of blue sequins.
In the center is the famous Eiffel Tower surrounded by a French inspired pink patterned fabric double bow.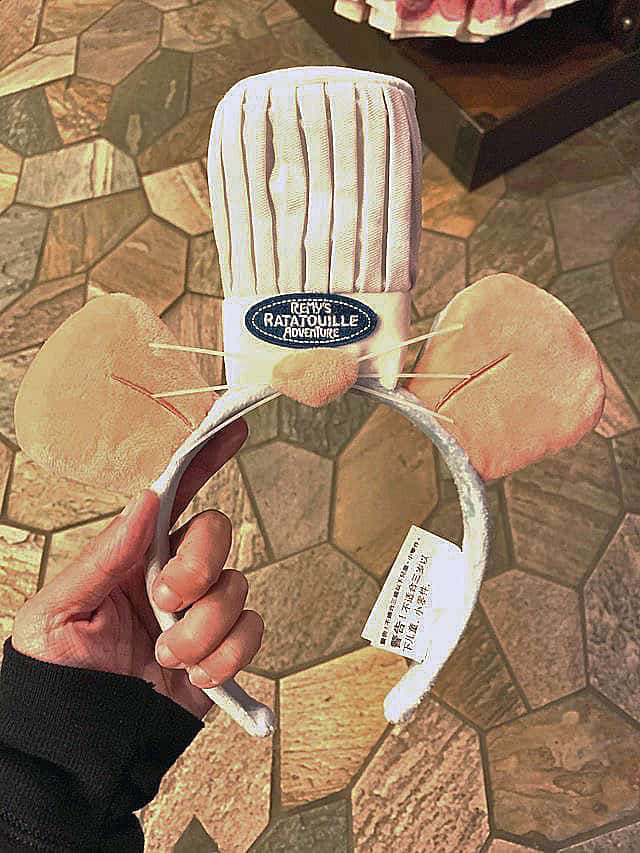 With the recent addition to the France Pavilion, Disney has added exclusive Remy merchandise. One of my favorite items in this line is the headband ears.
Included with these are an unassuming chef's hat with mouse ears, nose, and whiskers. However, don't let the chefs hat fool you! When the hat is lit up, it reveals our adorable Remy underneath. This makes me so excited for the Remy attraction to finally open on October 1, 2021!
United Kingdom Pavilion
When entering the United Kingdom Pavilion, guests stroll on cobblestone streets and enter a quaint area that actually feels like you're walking in an English village.
Here you'll find everything from traditional English teas and accessories, Celtic silver jewelry, clothing, perfumes, and accessories.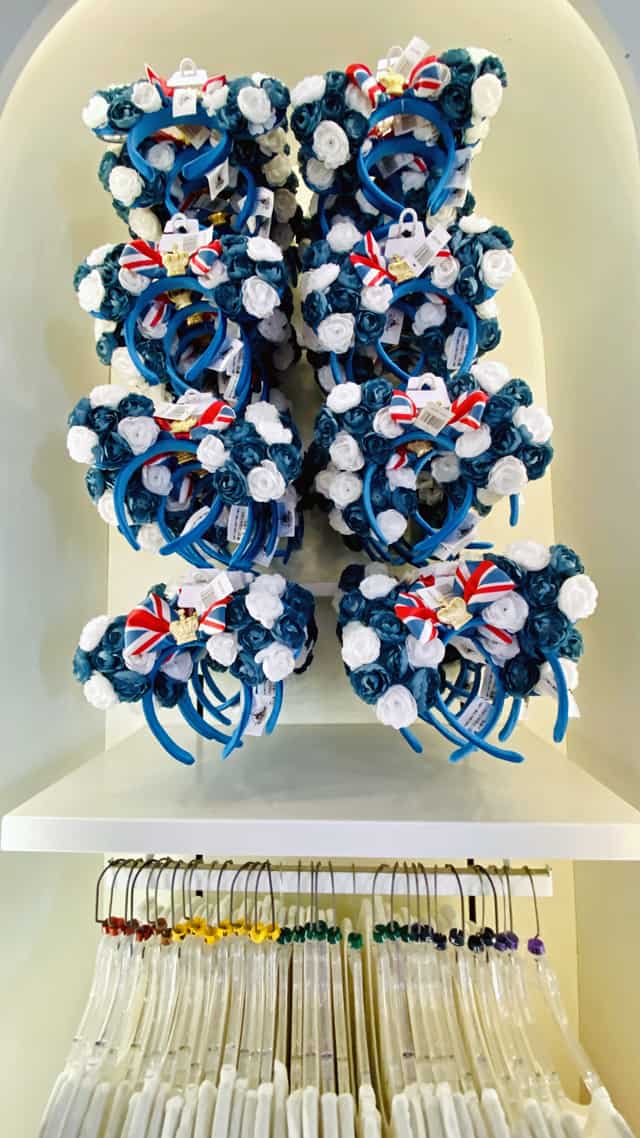 This is one of my absolute favorite places to shop in Epcot. Everything about United Kingdom culture fascinates me. In the sunny area with perfume and clothing, you'll find a variety of Minnie ears.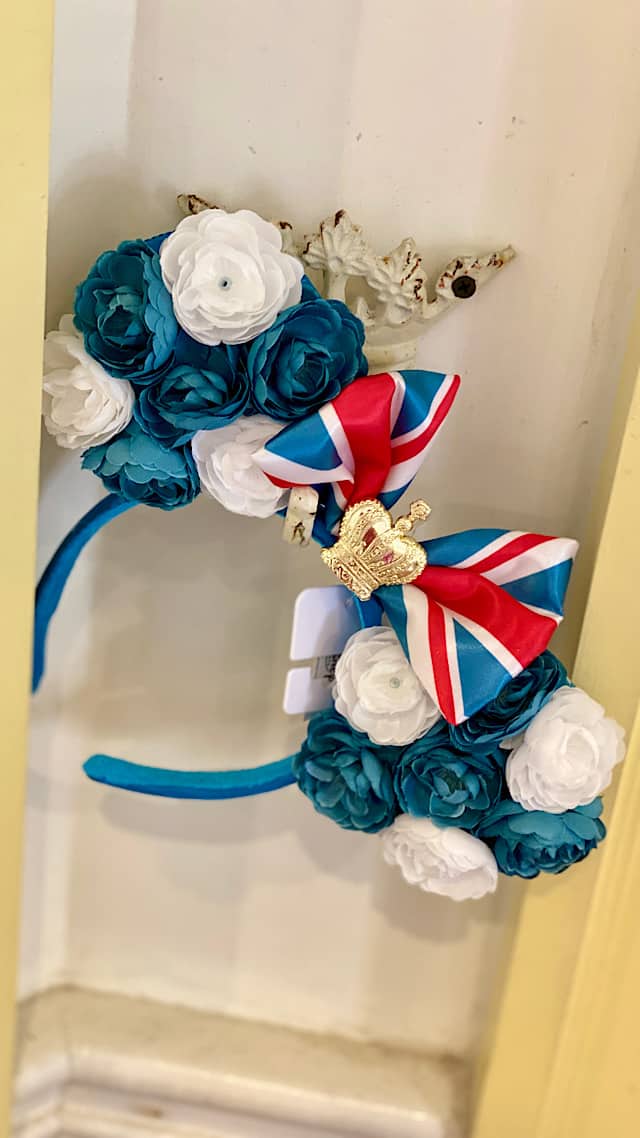 First, check out the exclusive blue and white rose bud ears adorned with a crown and UK flag patterned bow.
These fun and feminine ears make a perfect photo opportunity with Alice or Mary Poppins!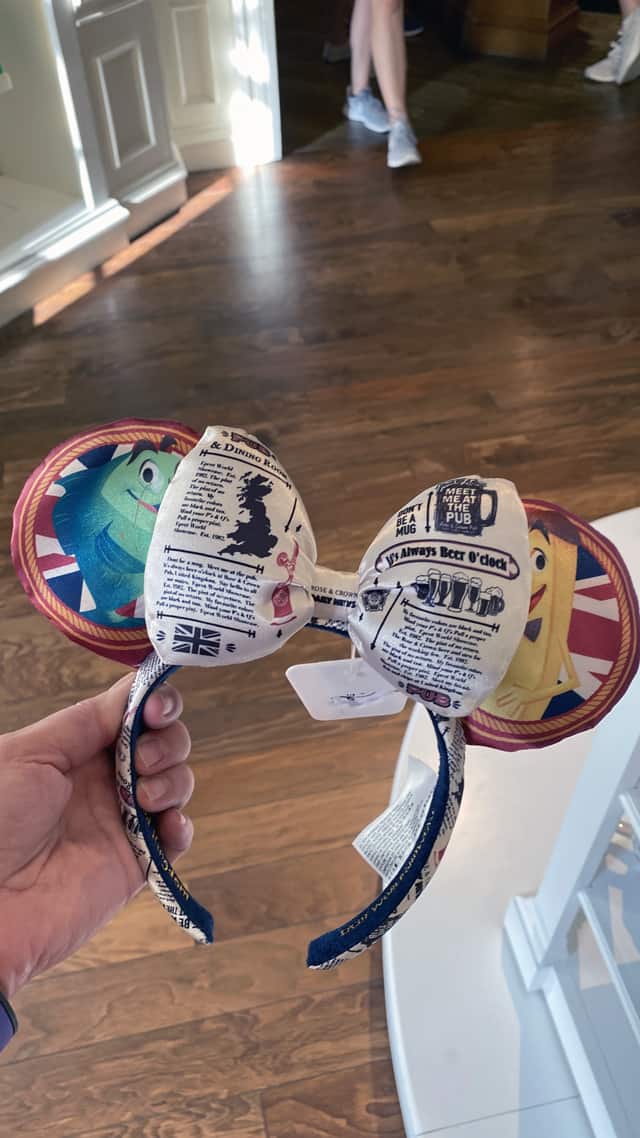 Second, look for a whimsical English "newspaper" print bow/headband along with fish and chip characters. These would be perfect for eating fish and chips at nearby Yorkshire County Fish Shop.
Canada Pavilion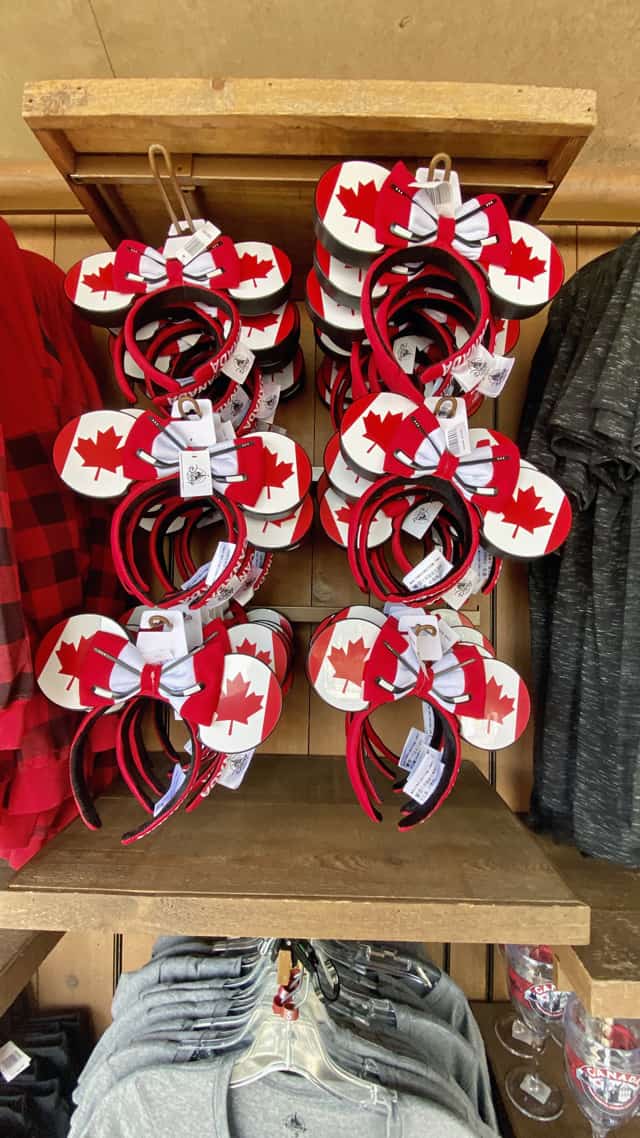 Although Canada's fun and rustic Trading Post Mercantile remains closed since Disney World reopened in July, shoppers can still find exclusive Canadian themed ears nearby!
Strolling by Canada, check out the Canadian cart offering authentic clothing and accessories.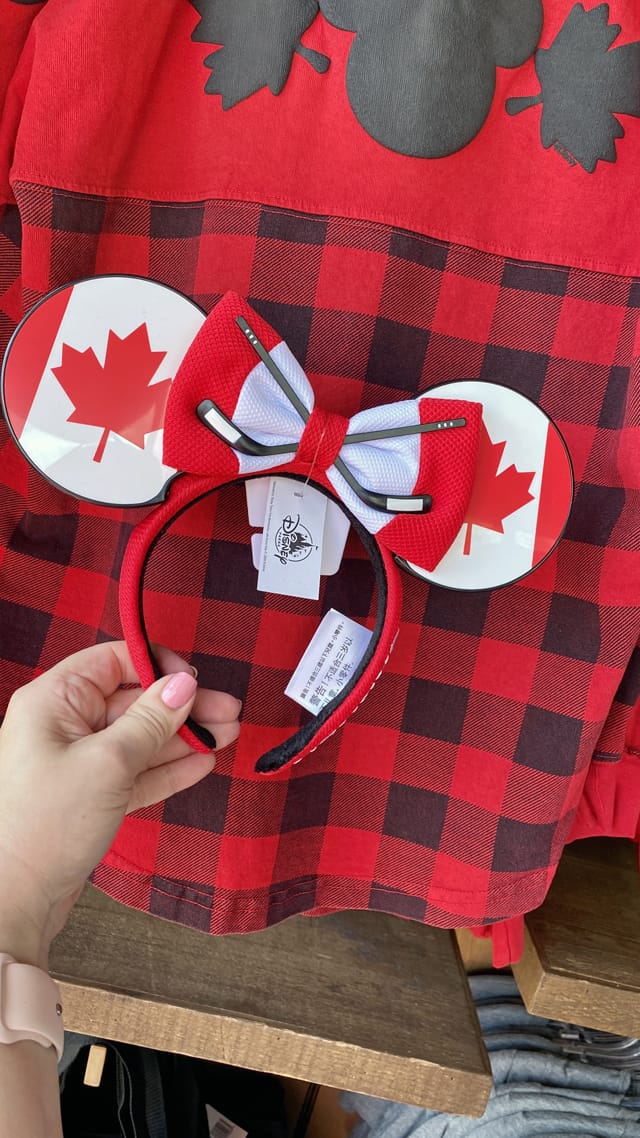 It comes as no surprise to see the iconic Red Maple Leaf on Canada's headband ears. A really cool detail found on these ears is the "ears" are shaped like hockey pucks, and instead of a traditional bow, crossed hockey sticks adorn the center. These ears are great for men and women.
Final Thoughts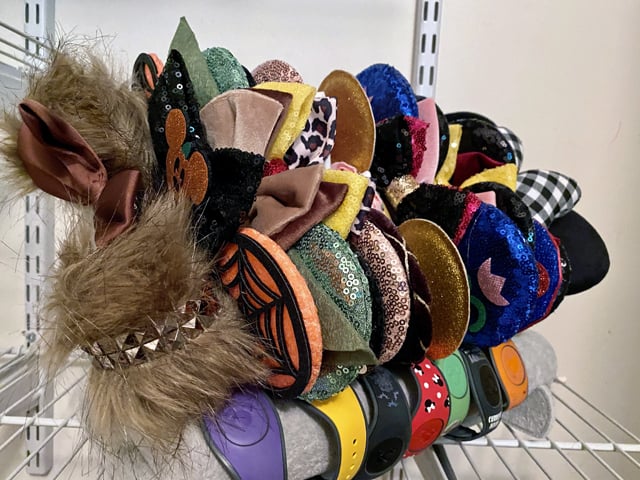 On our trips we haven't spotted unique themed ears at Japan, Italy, or Morocco. However, with the re-theming of Morocco, Jasmine merchandise has started popping up so there's always hope. Maybe Italy ears could feature the leaning Tower of Pisa? What do you think?
I (Susan) enjoy ALL my Disney themed headband ears! It's so fun to match them with various outfits. In addition to shopping in person at Epcot and other Disney Theme Parks, Mickey and Minnie headband ears can be purchased at online retailers.
Have you purchased World Showcase country themed ears or are you interested in purchasing them? Which new exclusive ears would you love to see at Epcot's World Showcase? Please share your thoughts below or on our KennythePirate Facebook group.