The cute Remy Ratatouille merchandise continues to surprise us. Check out this newest Remy plush that is not just adorable but offers so much more.
France Pavilion Now Open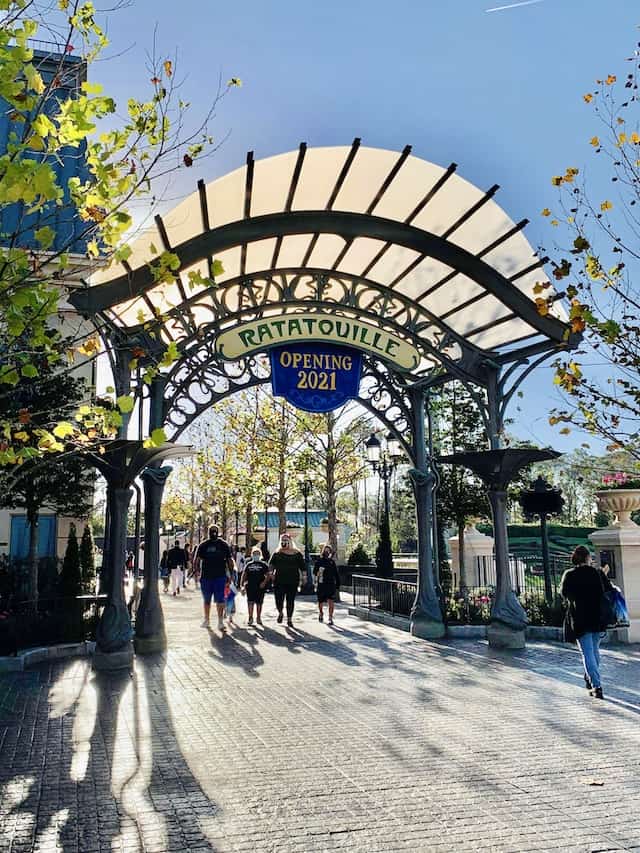 Remy's Ratatouille Adventure was originally set to open in 2020, but due to the Park closure, this opening was postponed to 2021. You can check out Josh D'Amaro's opening announcement HERE. We have been overjoyed to see the progress of this attraction. Check out the new updates HERE.
Recently, Disney opened up most of the newly expanded area within the France pavilion. The photos of this newly imagined pavilion are so inviting. Guests can enjoy the benches, restrooms, and design elements until the new restaurant and attraction open. You can see all the photos HERE.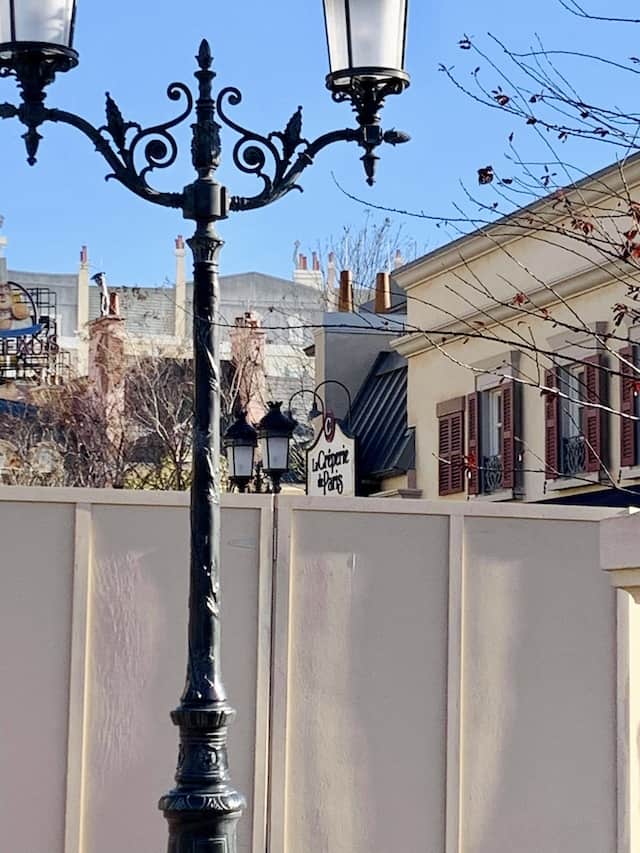 Although an opening date has yet to be announced, we do have some indications that an opening may occur very soon. Check out the possible opening date HERE.
New Remy Merchandise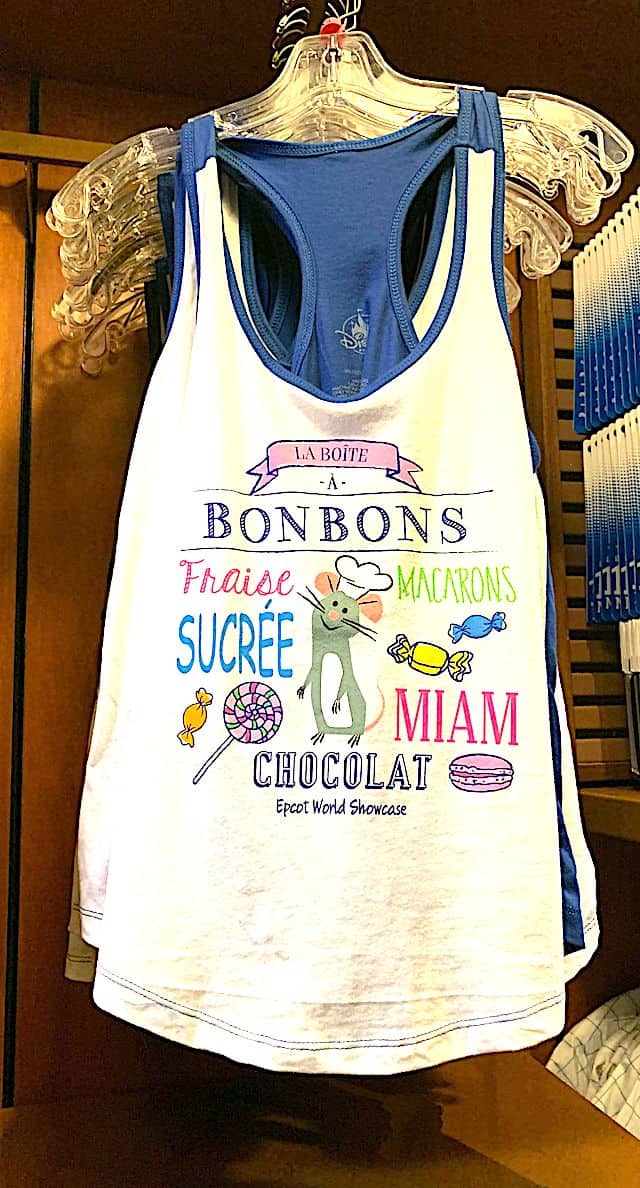 We recently shared great new merchandise that is now available at the Souvenirs de France in EPCOT's France Pavilion. You can check out great apparel for both adult and children's, adorable Remy ears, phone cases and more HERE.
Remy merchandise is now available at Souvenirs de France in EPCOT's France Pavilion.
Just when you thought you couldn't see anything cuter, Disney tops itself once again.
Remy Talking Plush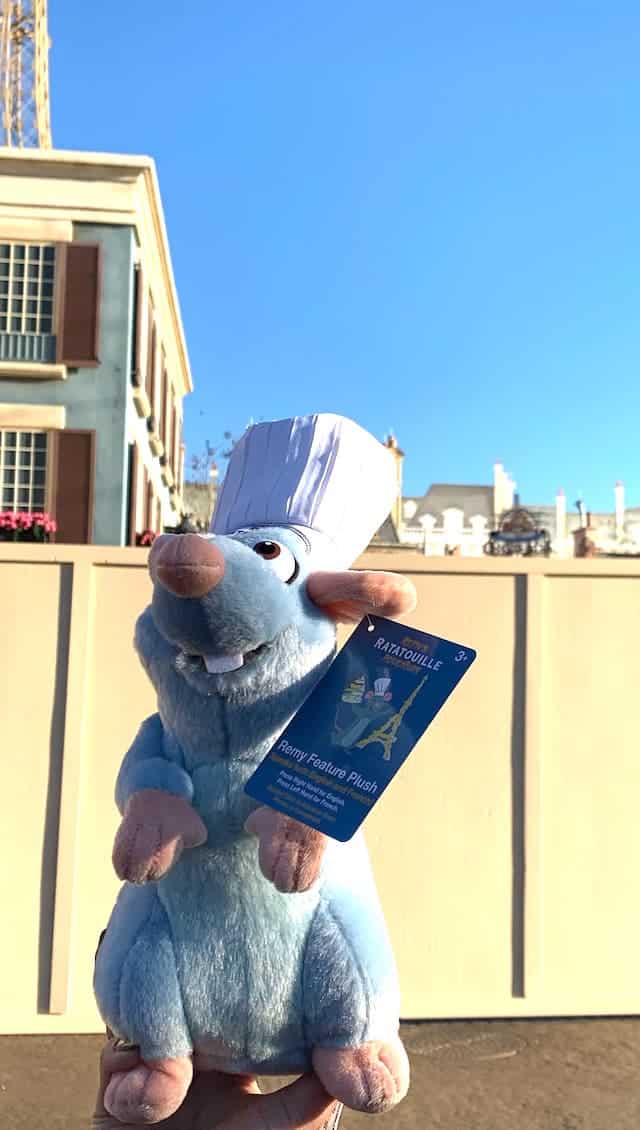 Guests visiting Souvenirs de France in EPCOT's France Pavilion discovered the newest item of Remy merchandise. For $29.99 you can bring home your very own Remy talking plush.
Check out all of the cute details of this plush including the adorable details of his pleated chef hat. Printed on the hat includes the newest logo for Remy's Ratatouille Adventure.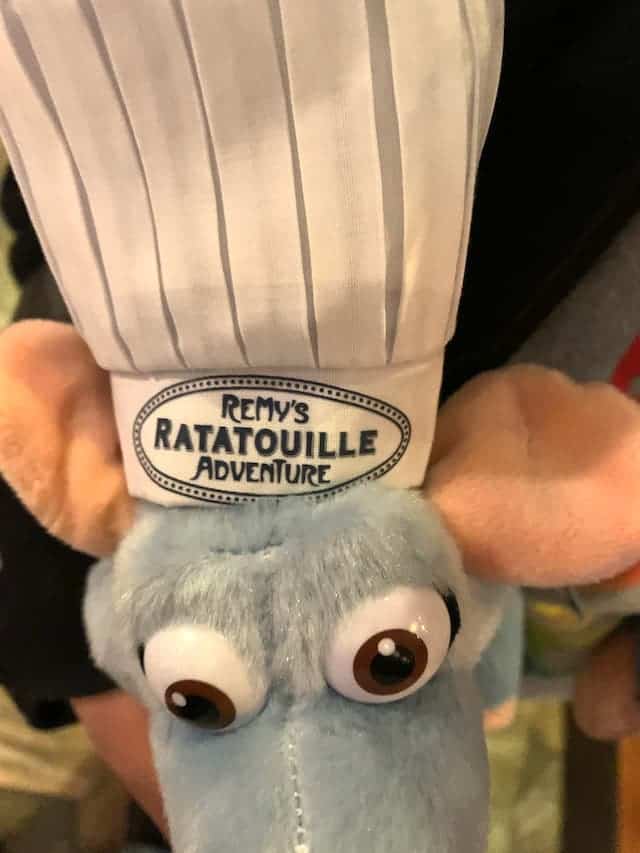 What makes this plush truly the best toy is that he is bilingual. That's right! You can learn select phrases in French with the help of your new plush pal, Remy. Simply press his right hand to hear the English phrase and press the left hand to hear the same phrase in French.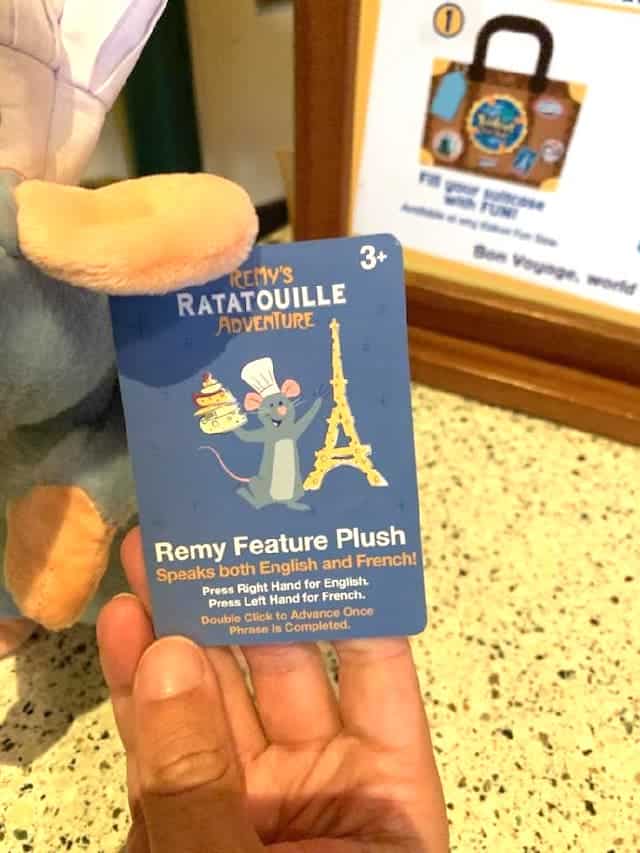 Once you have mastered that phrase double click his ear to advance to the next phrase. It has never been so fun to learn a new language!
This adorable, bilingual Remy plush is now available for $29.99.
As you can expect, these are now one of the hottest toys at Walt Disney World now. They have been scurrying off the shelves and scampering to kitchens of Disney fans all day today.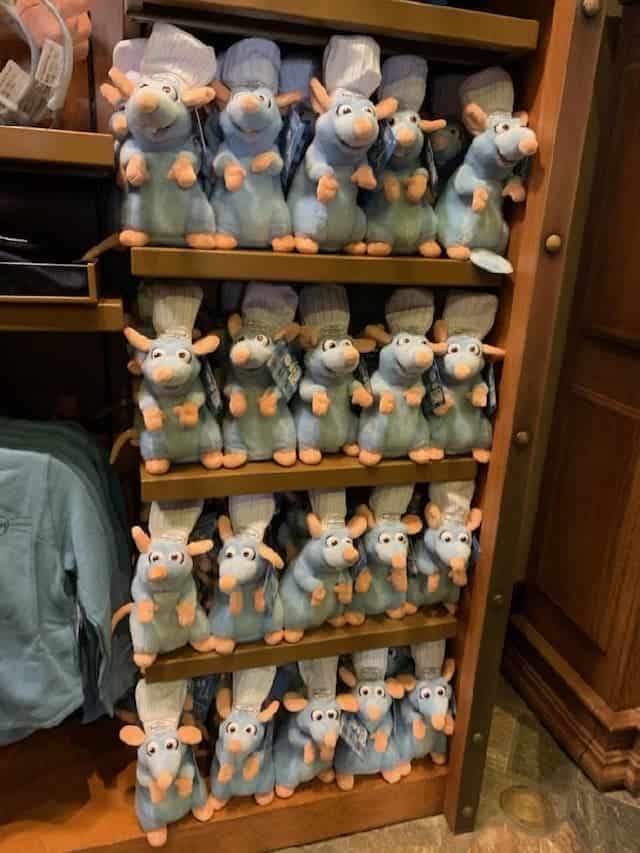 What do you think of this newest souvenir? Will you be bringing this cute little plush home during your next trip to EPCOT? Share you thoughts with us on our Facebook Page.