New information may suggest when Disney plans to open the highly-anticipated Remy's Ratatouille Adventure. What do you think of this rumor?
Remy's Ratatouille Adventure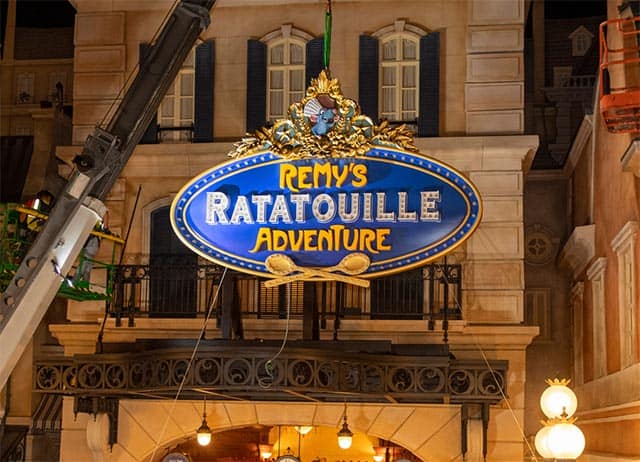 Remy's Ratatouille Adventure is part of the France Pavilion expansion taking place at EPCOT. Remy fans have been eagerly awaiting the opening of Disney's newest attraction, Remy's Ratatouille Adventure.
Originally set to open in 2020, Remy's Ratatouille Adventure's timeline has seen some significant delays. The closing and phased reopening of Walt Disney World in 2020 pushed back the timeline on completion of this highly anticipated attraction.
Just last week, Disney opened up most of the newly expanded area within the pavilion. Guests can enjoy the benches, restrooms, and design elements until the new restaurant and attraction open. You can see all the photos HERE.
Cast Members Reassigned to France Pavilion
Our first clue that the opening of Remy's Ratatouille Adventure may be happening sooner rather than later involves Cast Members. According to our source, Cast Members were deployed (reassigned from another area) to France almost one month ago.
Deployments happen for a variety of reasons, including downtimes due to refurbishments and new attractions opening. In this case, the opening plans of Remy's Ratatouille Adventure may be the cause.
Cast Member Blockouts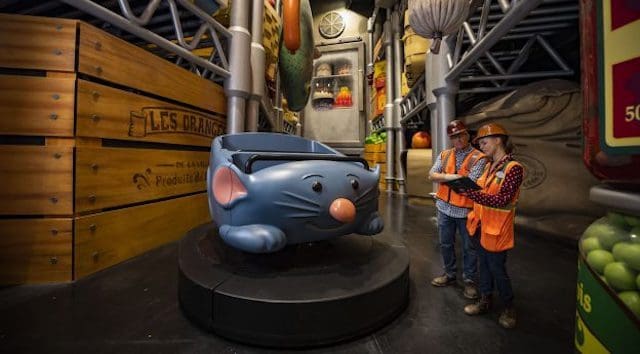 The second clue also involves those who work for Disney. Cast Members are blocked out from certain dates/parks. For example, Hollywood Studios is frequently blocked out due to the popularity of Star Wars: Galaxy's Edge and the new Mickey and Minnie's Runaway Railway.
EPCOT is typically only blocked out on Saturdays. However, the calendar shows a completely different story.
Beginning February 13, Cast Members may not enter EPCOT. The calendar does not go past February 28, but all dates from February 13-28 are unavailable for Cast Members.
Additionally, the park will close at 10 pm on February 13. That is pretty late considering it closes at 7:00 or 8:00 pm most days.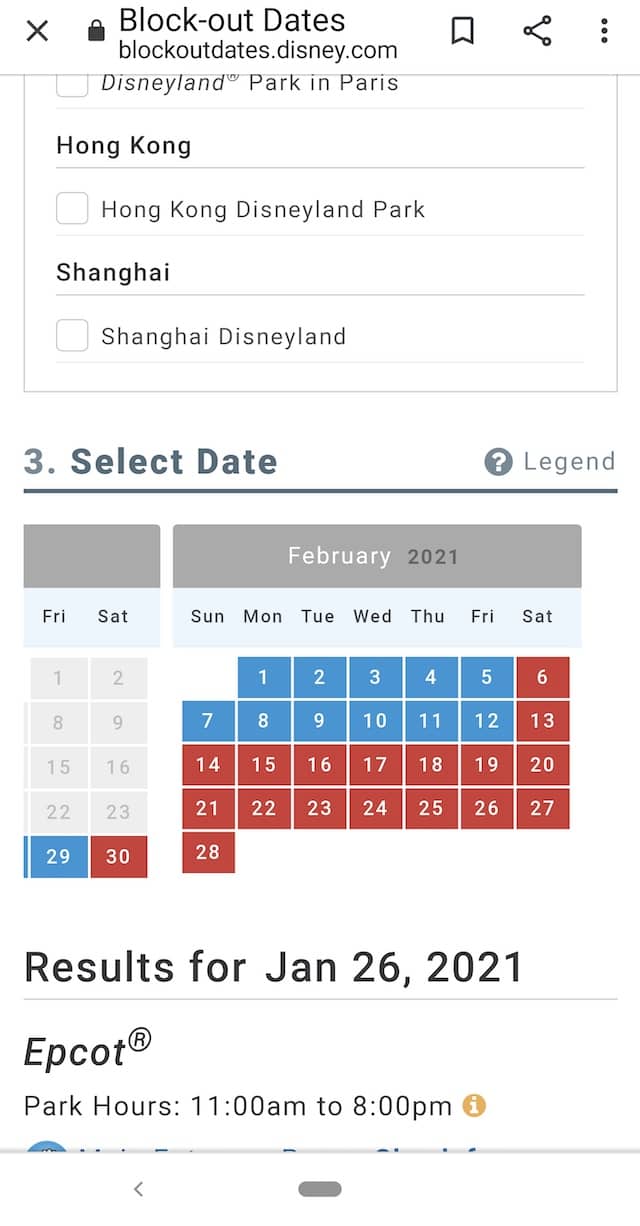 This is highly unusual to block Cast Members from visiting EPCOT any day other than Saturday.
Opening for Remy's Ratatouille Adventure?
Does this mean Disney plans to do some sort of opening for the attraction? While this is just a rumor, it does give us something to look forward to. The opening may occur on February 13 or possibly even the 14th since Saturdays are blocked out anyway.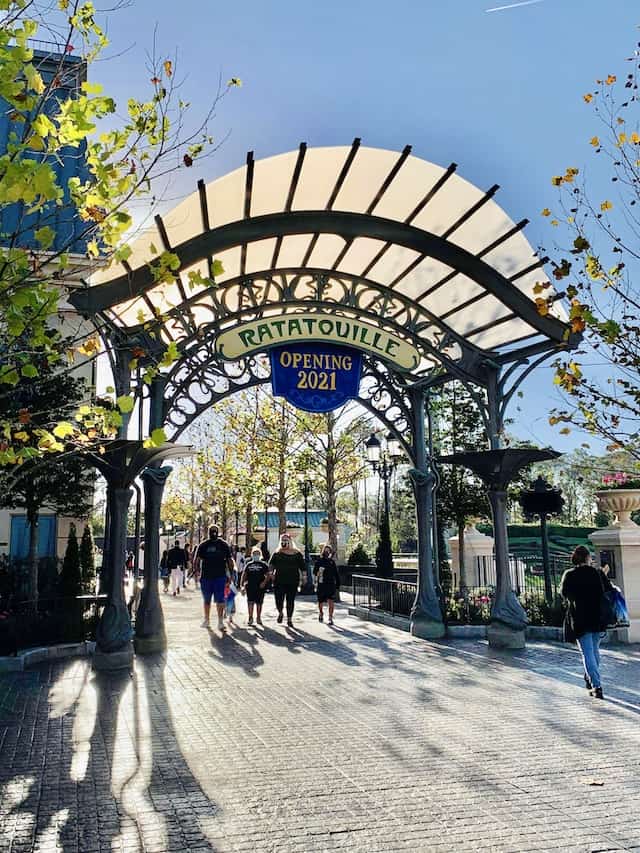 It's also worth noting all theme parks are blocked out for Cast Members during these dates. However, the fact that Cast Members are working in the expanded France Pavilion does give this rumor a bit more credibility.
Do you think Remy's Ratatouille Adventure will open in February? Let us know on Facebook.