We announced that MagicMobile would soon be available for all Disney Guests. The rollout started with Apple iPhone users. Now Disney Guests may access MagicMobile on their Android devices. Check out all that you need to know to get started.
MagicMobile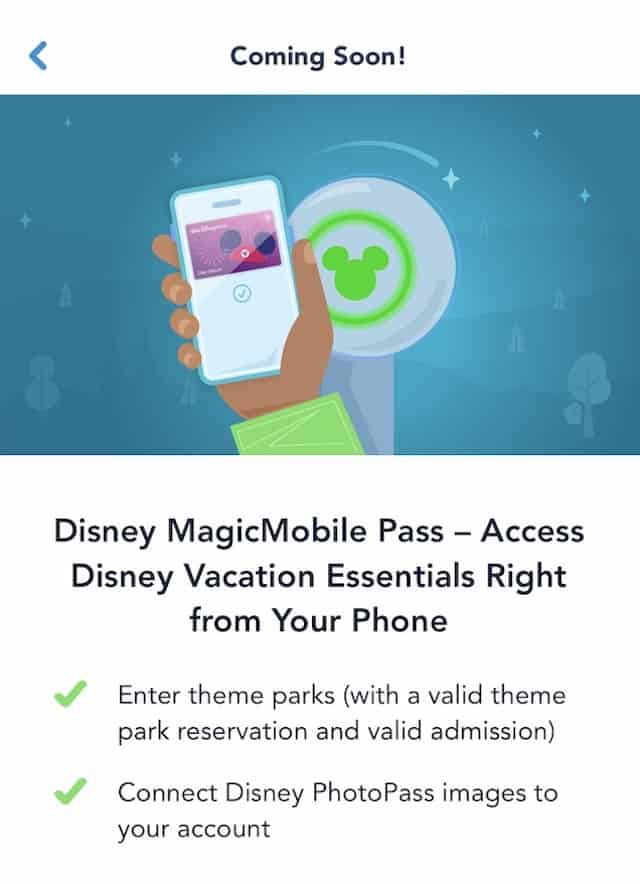 Earlier this year, Disney released information regarding their newest program MagicMobile. The Walt Disney Company is not doing away with MagicBands, but these are no longer complimentary with Disney Resort stays. The thought is that the MagicBands will eventually fade out due to this new MagicMobile technology.
MagicMobile will allow you to enter the parks, tap for ride photos, enter your room, and eventually, allow charge to room privileges as well. These are all features that are also connected with your MagicBand.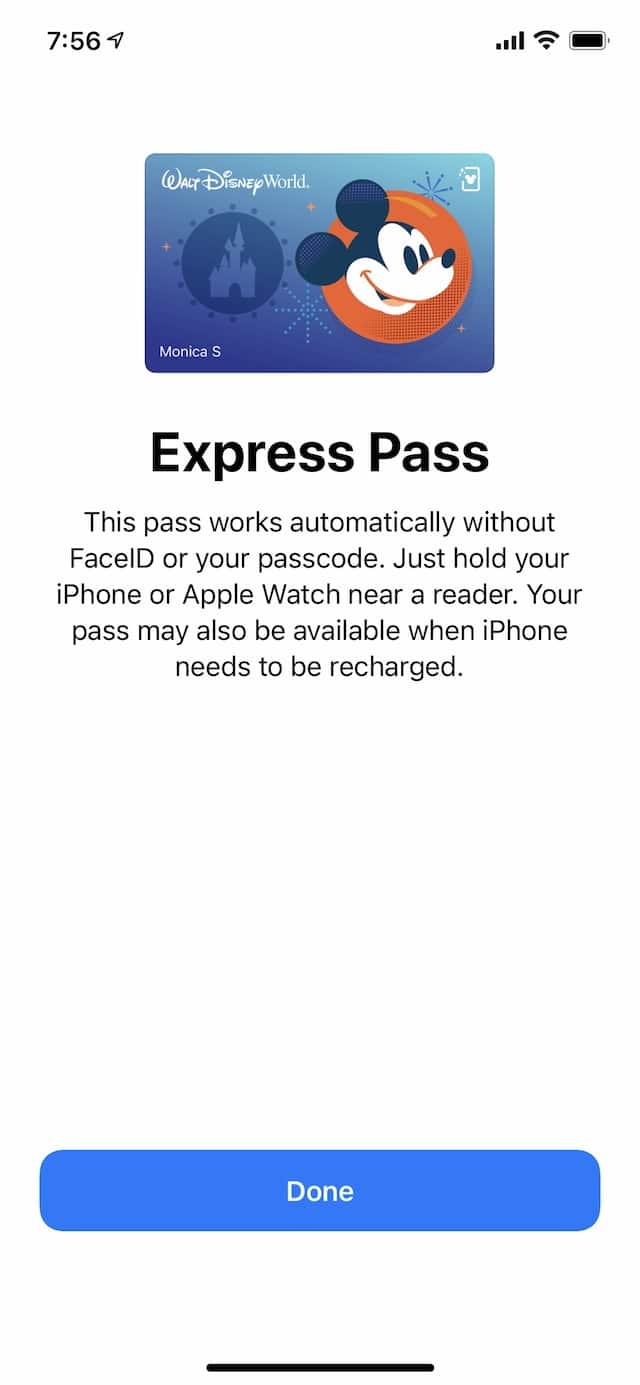 Many have questioned if they really want to have to use their phone on vacation. Isn't the idea of going on vacation to get away from your phone? Disney seems to have that idea in mind with offering "Express Mode" with the MagicMobile.
This will allow you to tap your phone at touchpoint without even unlocking your phone. However, if you have other people who don't have their own My Disney Experience app then you will need to unlock your phone for them. Read more about this HERE.
Now Guests with both Android and Apple devices may set up the new MagicMobile setting under the My Disney Experience app.
Setting Up on Android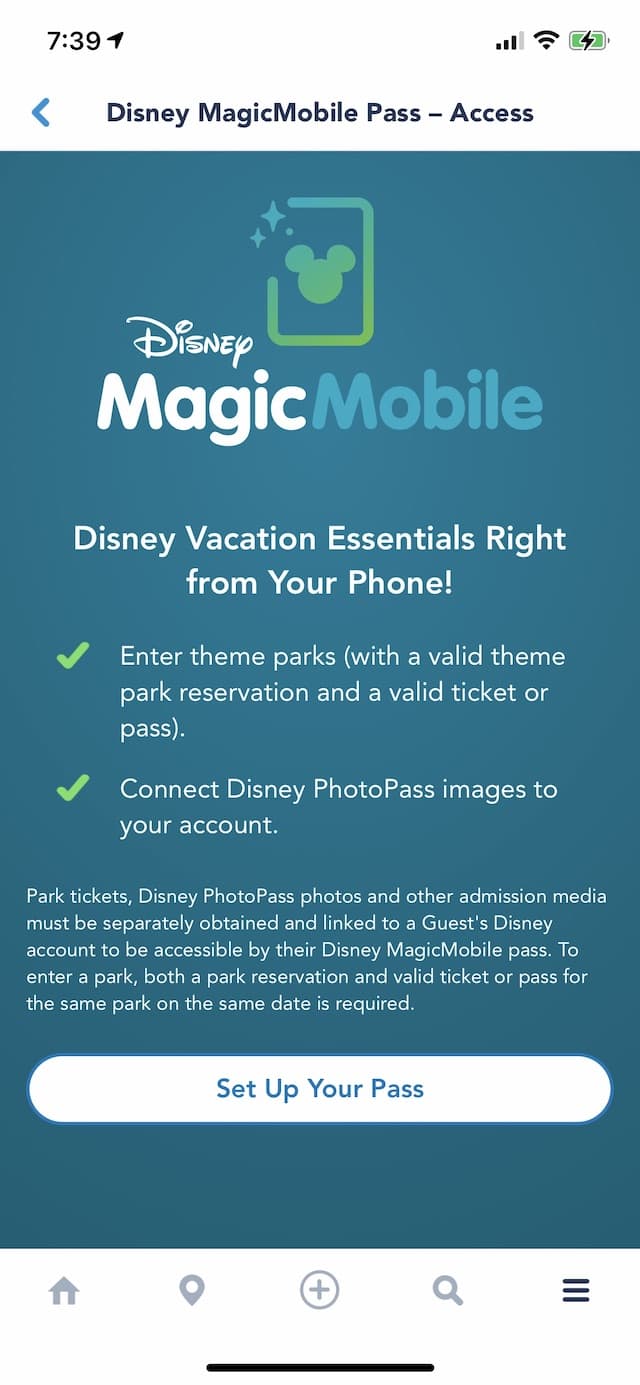 I was easily able to set up MagicMobile on my iPhone when it was first released. Check out the process for setting this up on an Apple device HERE. Unfortunately, I have not had the opportunity to try this out in the Parks yet. The process for setting MagicMobile up on an Android device is very similar to that on the iPhone.
First, make sure you have the most updated My Disney Experience app. You will also want to make sure that your passcode and face id is activated in your Google Pay account. Once you have updated the My Disney Experience app, click the menu (three lines) located on the bottom right corner of your screen.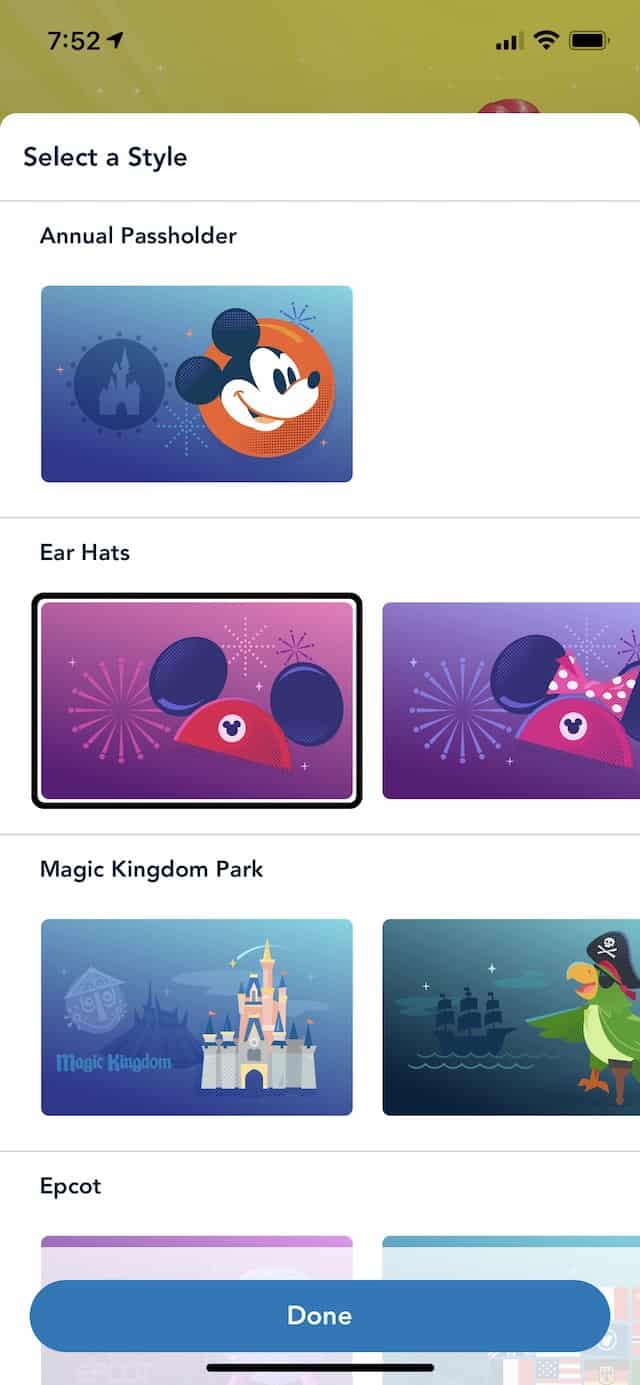 Second, click on the Disney MagicMobile button. You will then be prompted to "Set Up Your Pass." At this prompt you will be able to choose your pass with a variety of fun options including character ear hats, theme Park icons, Disney snacks, and even an Annual Passholder icon.
Third, you will then be prompted to select friends and family to be joined under your MagicMobile account. Your current linked Friends and Family will be listed and you can select all that you wish to include. You also can select their MagicMobile pass icon image as well.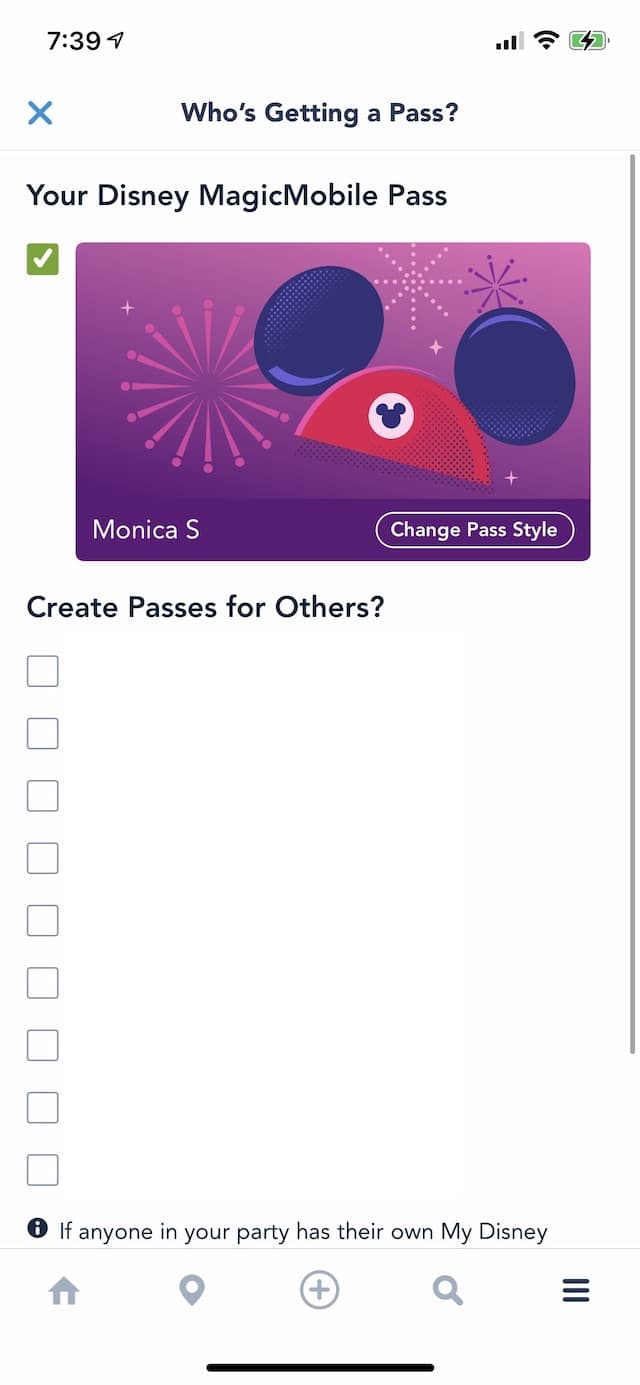 Fourth and final step, you will prompted to save your pass to Google Pay. This is similar to the prompt that I received to add my pass to my Apple Wallet. By linking MagicMobile to your Google Pay account, you will be able to eventually make payments in the Parks simply by a tap of your phone as you were able to do with your MagicBand previously.
Some Restrictions Apply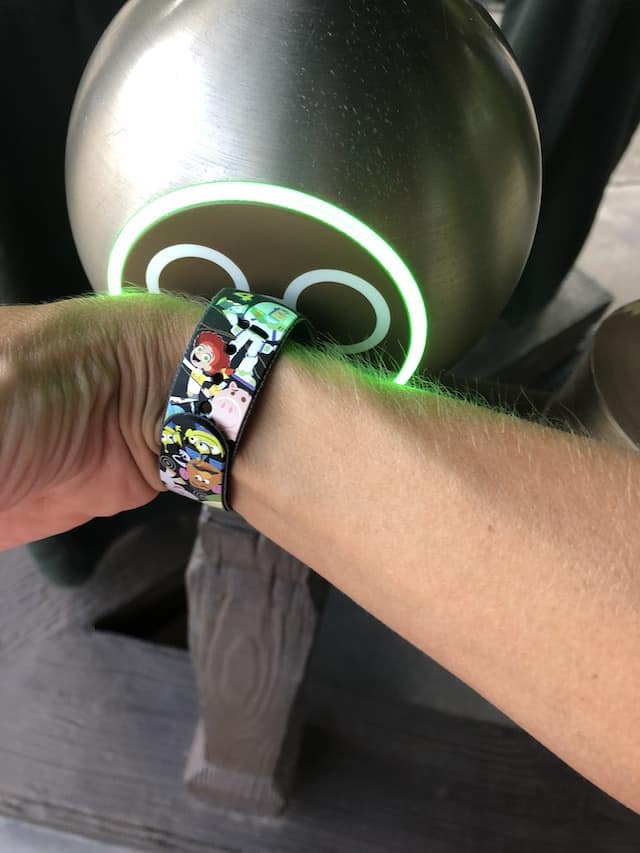 The only caveat with this new technology is that some Android users may not be able to use it. Those without near-field communication (NFC) that allows for tap-and-pay and those users unable to update to the newest My Disney Experience app will be unable to access MagicMobile.
For these Guests, you can still use MagicBands during your trip. You can also request a Keys to the World card to use in place of a MagicBand or MagicMobile. These will function similarly in technology and available features.
Guests with Android devices without near-field communication (NFC) and those that can't update the newest My Disney Experience app will be unable to access MagicMobile.
What do you think about this new technology? Will you be setting this up on your Android device? Do you think that this may cause technical delays in operation? Share your thoughts with us on our Facebook Page.